Find a tutor
About IB , About the IB , Extended Essay
March 26, 2023
The Extended Essay (EE) in Business Management
Written by : Sophie M.
Let's start off with the basics…
The extended essay is an independent piece of research.
4,000-word paper.
Students are required to have three mandatory reflection sessions with their supervisors.
The final session, a concluding interview, is also known as viva voce (oral presentation)
The score a student receives relates to a band. The bands are:
A – work of an excellent standard.
B – work of a good standard.
C –work of a satisfactory standard.
D – work of a mediocre standard.
E – work of an elementary standard
The Extended Essay (EE) in Business Management is an in-depth study of a focused topic that demonstrates your ability to conduct independent research and communicate your findings effectively. Here are some steps you can follow to write an excellent EE in Business Management (IB DP):
Choose a topic: You should select a topic that interests you and is relevant to business management. It is important to select a topic that is narrow enough to allow for a focused analysis but broad enough to have sufficient research material. You can consult with your supervisor or use resources such as academic journals and textbooks to help you identify a topic.
Define your research question : Your research question should be clear and specific. The research question should be based on a real-world problem or issue related to business management. Here's a guide on how to refine your title.
Consideration 1 : Which Business Management units have you really enjoyed?
E.g. Marketing and more specifically Social Media Marketing
Consideration 2: A country, business, case study, relevant theory, strategy or model (although you don't have to include every single one!).
Consideration 3: Typical question starters in Business Management EE research questions:
To what extent…
How effective was…
How did [insert model/theory/strategy] contribute to the success of….
To what extent can X be attributed to…
Should X company implement X
What was the influence/cause of X…
Narrowing down the research question:
Think of an inverted triangle, start off broad and slowly narrow the focus of your research question:
  Linking all the ideas from the inverted triangle we can come up with a general title of:
"How does Tesla's effective use of social media marketing contribute to the company's success in the electric vehicle industry?"
This is a great start but the question is far too broad, how could we refine the title even more? Let's think about Tesla's SMM what do you know about it? Start searching using internet resources…with caution.
There are several reasons why we should be careful when using internet resources, including:
Accuracy: Not all websites provide accurate information. It's important to verify the information presented and to check multiple sources to ensure accuracy.
Bias: Many websites have a specific purpose or agenda (such as a blog), and the information presented may be biased or one-sided. It's important to consider the purpose and audience of the website to determine its bias.
Quality: Anyone can create a website, and not all websites are of high quality. It's important to evaluate the credibility of the author and the website before relying on the information presented.
When considering the purpose and audience of a website, it's important to ask questions such as:
Who is the intended audience for this website?
What is the purpose of this website?
Is the author an expert in the subject matter?
Does the website provide references or sources for its information?
Does the website contain advertising or sponsored content that may influence the information presented?
To help refine the question we will use the following Forbes article: https://www.forbes.com/sites/johnkoetsier/2019/05/06/tesla-spends-zero-on-ads-heres-where-bmw-toyota-ford-and-porsche-spend-digital-ad-dollars/?sh=2734ac8711d4
As we can see from the information provided it is interesting to see that Tesla has spent zero dollars on paid campaigns!!!
Let's use the question starter of "to what extent…" and add into the question our new found information about Tesla's zero spending on SMM…
"To what extent does Tesla's organic social media strategy contribute to the company's success in the electric vehicle industry, despite its minimal spending on paid social media advertising?"
Is there a possibility that this research question might be too narrow? You may find in the process of researching that your research question is too narrow or there is not enough information or data available to answer your question. Don't panic! Just add a comparative element. In the case of Tesla, we could compare how another auto brand allocates and spends money on its SMM campaign.
"How does Tesla's organic social media strategy impact its success in the electric vehicle industry, given its minimal spending on paid social media advertising, compared to Toyota, which allocates a significant portion of its budget to social media marketing?"
Now that we've refined the question it's time to:
Conduct research: You should gather information from a variety of sources, including academic journals, books, online databases, and other credible sources. You should critically evaluate the sources to ensure they are reliable and relevant to your research question (see earlier point about caution with online resources).
Fortunately, in the field of Business Management, we have the option to rely on secondary resources for our Extended Essay (EE). However, should you decide to incorporate primary sources, it would typically be to provide quantitative or qualitative data that can assist in addressing your research question.
Using secondary resources in your EE is essential to support your research and provide evidence for your arguments. Here are some tips on how to effectively use secondary resources in your essay:
Choose reliable sources: When selecting secondary resources, it's crucial to ensure that they are reliable and credible. Consider using scholarly articles, academic journals, books, and reputable websites. Avoid using unreliable sources such as blogs, social media, and personal websites.
Artistic materials/Letters/Tweets/Visual materials/Lectures/Broadcasts/Blogs/Audio materials/Interviews Maps/Advertisements/Graphics/Conversations/Charts/Photographs
Check out the IB guide on Effective citing and referencing, which can be found at:
https://www.ibo.org/contentassets/76d2b6d4731f44ff800d0d06d371a892/effective-citing-and-referencing-en.pdf
But don't start writing yet. First you should note down:
Create an outline: An outline will help you organize your thoughts and ideas. It should include an introduction, main body, and conclusion. You should also include subheadings and bullet points to help you structure your essay. Check this outline with your supervisor.
Other things to include are:
Which theory you used: e.g. SMM/motivational theories of HRM/strategic alliances…
Give any definitions: e.g. what does BCG matrix stand for
Methodology: e.g. secondary or primary/marketing mix/SWOT analysis
Write your essay: Your essay should be well-structured and clearly written. You should use evidence from your research to support your arguments and conclusions. It's important to use academic language and cite your sources correctly.
Revise and edit: You should review your essay carefully and make any necessary revisions. You should also check for spelling and grammar errors and ensure that your citations are accurate.
Submit your essay: Once you are satisfied with your essay, you should submit it to your supervisor. They will review it and provide feedback to help you improve your work.
Remember, the EE in Business Management is a significant piece of work that requires dedication, time management, and critical thinking skills. It's essential to start early and seek guidance from your supervisor throughout the process. Good luck!
IB Business Management EE examples.
In the link below: Four authentic examples of student EE in Business management can be found. These examples come with their respective RPPFs and examiner's commentaries:
<https://ibpublishing.ibo.org/extendedessay/apps/dpapp/assessment.html?doc=d_0_eeyyy_gui_1602_1_e&part=1&chapter=4
About the IB
Exam pattern
Extended Essay
IB Languages
IB Subjects
IB Success Tips
Internal Assessment (IA)
Online learning
Predicted Grades
Uncategorized
RECENT POSTS
Navigating IB Predicted Grades: A Parent's Compass December 2, 2023
IB Student Guide to ChatGPT + 100 Prompts! [Free Download] November 29, 2023
IB Mock Exams: Do they really matter? November 23, 2023
Picking the Perfect IB Diploma Subjects November 12, 2023
The Ultimate Revision Blueprint for IB Students November 10, 2023
Find me a tutor.
Please take one minute to fill in the form to tell us about your tuition needs. Once completed, one of our dedicated team members will reach out to you to fully understand your needs and find the best-match tutor. Our service is risk-free with our 100% money-back guarantee policy in the unlikely event that you are not satisfied with your matched ++tutor.
IB ++tutors is a Canadian company that is committed to providing global, high-quality IB private tutoring services by IB expert tutors.
Get Started
How it works
Free Lesson per Friend
Affiliate Program
Become a tutor
IB School Support
Privacy Policy
Terms of Use
Toll-Free Support (US & CA): 1-833-611-1133
Global Support: +1-833-611-1133 (charges may apply)
407 Iroquois Shore Rd. Unit 8, Suite V4 Oakville, Ontario, Canada L6H 1M3
IB Extended Essay: Past Essays
Research Questions
Past Essays
Notes & Outlines
Works Cited Page
In-Text Citations
Assessment Criteria
Reflections
Supervisor Info
Net Valley Library This link opens in a new window
Check these CAREFULLY to be sure your topic fits with IB expectations!
Language & literature (language A)
Language acquisition (language B)
Mathematics
Visual Arts
World Studies
Business Management
English a & b ee examples.
English A EE Example
English A EE Example 1
English A EE Example 2
English A EE Example 3
English B EE Example
English B EE Example 1
English B EE Example 2
English B EE Example 3
English B EE Example 4
English B EE Example 5
English B EE Example 6
Philosophy EE Examples
Philosophy Example 1
Philosophy Example 2
Philosophy Example 3
Philosophy Example 4
Economics EE Examples
Econ Example 1
Econ Example 2
Econ Example 3
Econ Example 4
Econ Example 5
Econ Example 6
Econ Example 7
Econ Example 8
Review Past Papers
From the IB: papers from other students and how they scored
Renaissance Library Past Essays : Links to all subject area examples
Music EE Examples
Music EE Example 1
Music EE Example 2
Music EE Example 3
Music EE Example 4
Psychology EE Examples
Psych EE Example 1
Psych EE Example 2
Psych EE Example 3
Chinese EE Examples
Chinese EE Example 1
Chinese EE Example 2
Chinese EE Example 3
Chinese A EE Cat 1
Chinese A EE Cat 2
Chinese A EE Cat 3
Chinese B EE Example 1
Chinese B EE Example 2
Chinese B Example 3
Business EE Example 1
Business EE Example 2
Business EE Example 3
Visual Arts EE Examples
Visual Arts EE Example 1
Visual Arts EE Example 2
Visual Arts EE Example 3
Visual Arts EE Example 4
Film EE Examples
Film Example 1
Film Example 2
Chemistry EE Examples
Biology EE Examples
Biology EE Example
Biology EE Example 1
Biology EE Example 2
Biology EE Example 3
Physics EE Examples
Physics EE Example
Physics EE Example 1
Physics EE Example 2
Physics EE Example 3
Physics EE Example 4
Physics EE Example 5
Math EE Examples
Math EE Example 1
Math EE Example 2
Math EE Example 3
Math EE Example 4
Math EE Example 5
Math EE Example 6
World Studies EE Examples
World Studies Example 1
World Studies Example 2
World Studies Example 3
World Studies Example 4
World Studies Example 5
World Studies Example 6
World Studies Example 7
World Studies Example 8
World Studies Example 9
World Studies Example 10
World Studies Example 11
World Studies Example 12
World Studies Example 13
World Studies Example 14
World Studies Example 15
World Studies Example 16
World Studies Example 17
World Studies Example 18
<< Previous: Research Questions
Next: Notes & Outlines >>
Last Updated: Nov 24, 2023 2:59 PM
URL: https://sis-cn.libguides.com/ExtendedEssay
Extended essay
Assessed student work
Studies in language and literature
Language acquisition
Business management
Environmental systems and societies
Global politics
Information technology in a global society
Social and cultural anthropology
World religions
Computer science
Design technology
Sports, exercise and health science
Mathematics
Literature and performance
Visual arts
World studies
Example A—conflict, peace and security
Example b—conflict, peace and security, example a—equality and inequality, example b—equality and inequality, example a—health and development, example b—health and development, example a—culture, language and identity, example b—culture, language and identity, example a—environmental sustainability, example b—environmental sustainability, example a—science, technology and society, example b—science, technology and society.
Authentic examples of student extended essays in a broad range of subjects can be reached via the links below or the menu on the left. These examples come with their respective RPPFs and examiner's commentaries. Examples provided for the sciences and geography include essays researched and written using secondary data; these may be useful resources for students who have reduced access to laboratories or are unable to undertake fieldwork.
The extended essay examples published on the programme resource centre are provided as support for supervisors and students. To maintain the authenticity of the students' work the citation and referencing has been left intact, and therefore may include some minor inaccuracies or omissions.
For copyright reasons some images have been removed, but these redactions do not impede the reading and understanding of the essays. For further protection of copyright supervisors should not share any extended essay examples outside of the bounds of in-school use. The essay examples should not be branded with an IB logo.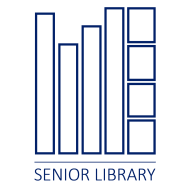 TTS Libguides
Tanglin LibGuides
Senior Library
IB Extended Essay (EE)
Business & Management
Extended Essay Main Page
Computer Science
Environmental Systems & Societies (ESS)
Human Rights
Information Technology in a Global Society (ITGS)
Mathematics
Peace and Conflict Studies
Social and Cultural Anthropology
Visual Arts
World Religions
World Studies
Find a password
Excellent extended essays - business & management, find example excellent essays, click on the subjects to browse the list of excellent extended essays..
<< Previous: Biology
Next: Chemistry >>
Last Updated: Oct 18, 2022 9:00 AM
URL: https://libguides.tts.edu.sg/EE
Essay Writing
Extended Essays
IB Internal Assessment
Theory of Knowledge
Literature Review
Dissertations
Research Writing
Assignment Help
Capstone Projects
College Application
Online Class
Order Assignment
IB Business Management Extended Essay: The Complete Guide
by Antony W
October 28, 2023
The IB Business Management Extended Essay is an assessment designed to assess your ability to analyze and understand business activities at the different levels of the economy.
In this assignment, you have to:
Choose an interesting topic to explore.
Develop a research question .
Do in-depth research on the issue.
Write a critically analyzed argument.
Present credible data and evidence for your work.
Help for Assessment offers professional EE writing service for all approved subjects, including Business Management. So if you have limited time, hire our service and get more flexibility to complete the paper on time.
IB Business Management Extended Essay Research Question
The research question is important in IB Business Management Extended Essay because the entire assignment hinges on it.
You want to make sure you EE in Business and Management meets the following conditions:
The term scope refers to how wide the topic you selected is. Don't focus on a research question that lacks sufficient research material for the 4,000 words limit.
Instead, choose a topic that's highly specific, one to which you can find sufficient information to cover more comprehensively.
2. Ability to Apply Concepts and Techniques Learned
Choose a research question that lets you apply business analysis methods, terminologies, and techniques that you've learned.
Not only should the question have a tight link to the syllabus, but also it should allow you to draw direct links to the theoretical concepts taught in the business management coursework.
Keep in mind the goal of the EE in business isn't to show off your knowledge but to prove that you understand and can apply what you've already learned.
3. Availability of Research Material
A research question may look great, but it isn't going to be worth focusing on if it lacks the depth of material and knowledge base to warrant the 4,000-word treatment.
If you can't access records or useful research data for the research question, drop it.
4. Usefulness and Application
Your research question should be relevant and applicable to the current business environment.
You may draw your inspiration from journals and newspapers for current ideas.
5. Engaging
Don't just develop an EE research question simply because you find it interesting. It has to be something that you've actually investigated or have always want to research.
That way, you'll have an easy time pulling off the engagement part of the assessment criteria.
Check out our post on IB Business & Management EE Topics for some ideas that might be interesting to explore.
IB Business Management EE Outline to Use
The following is the structure of an IB Extended Essay for Business Management:
It's the first page of your IB Business Management Extended essay. While it's not included in your word count, it's an important part of the assignment that includes the following information:
Your Business Management EE Title: Should not be a question but a clear, summarized statement of your research question
Your Research Question: Write your question in this section
The Subject: The subject should be "Business Management"
Word Count: This part should be your word count
You should not write your name, candidate name, date, or school name on the page title of the Extended Essay.
Table of Content
This part is also not included in your word count, but you must include it because it's part of the assignment.
Include all parts of your IB Business Management Extended essay in this section. Don't forget to include the page numbers.
Introduction (About 250 Words)
The introduction is a section where you provide a clear context for your research question.
Use this space to describe why your research is interesting and why it's important to your audience.
Make sure your audience knows what you'll be exploring, how you intend to explore your research question, and how valuable your research is to your audience.
Methodology (About 350 Words)
Have two parts for the methodology, one explaining your sources and the other one explaining your tools – with the limitations and drawbacks of each.
Methodology Part 1: Sources
State and explain primary and secondary sources for your research. Make sure to include the benefit and weaknesses of each source.
Some insightful sources include news articles, encyclopedias, company annual reports, and magazine articles.
These make good secondary sources, which is where majority of your research should come from.
Methodology Part 2: Tools
Here, state the tools you will use and make sure to include a brief description explaining why you're going to use them in IB Business Management EE.
If you change your tools as you write your EE, mention those changes here.
Main Body (About 2800 Words)
The main body is the largest part of you IB Business Management Extended Essay.
In this section, you will share your research, analysis, discussion, and evaluation . You can divide the section into two, the first part for your tools and the second for your research.
In the first part, show your teacher that you know how to do what you've learned in the IB Business Management class.
The second part is where you make an impression with your research, which sometimes can go beyond what you've learned in the classroom.
As you work on the body part of the essay, make sure each paragraph relates to the research question. So make sure you include only the tools and research that answers the questions properly.
Tie everything together to show that what you've done so far fully answers your research question. You can also mention the limitations of your research.
Also, you can try to explain other unresolved questions, but don't introduce any new idea in the essay.
Bibliography
This isn't included in your word count, but aiming for at most 3 or 4 pages of sources should be fine for the assignment.
IB Business Management Extended Essay Rubric and Assessment Criteria
IB Business Management EE Rubric (Assessment Criteria)
IB evaluates business management extended essays based on the following 5 criteria:
Focus and method
Knowledge and understanding
Critical thinking
Presentation
The grades range from A to E, with the top grade having a maximum of 34 points and anything worse than a C being a fail.
While the professional judgment of selected instructors can affect your grades, these descriptors used to determine the actual grade that you get in the end.
Criterion A: Focus and Method
Criterion A examines how unique, focused, intelligent, and analytical you're when using techniques learned in the course and outside the classroom.
Evaluators expect you to demonstrate your scholastic ability to apply theories in practical situations, come up with answers to you research issue, and offer a possible solution to the problem at hand.
To score a 6 for focus and method:
Develop a clear, focused research question.
Use secondary sources for topic research.
Support your arguments with relevant, recent, and credible evidence or data.
Develop a well-organized, logical methodology leading up to your conclusions.
Criteria B: Knowledge and Understanding
Knowledge and understanding focuses on not only how much you've learned in the course but also how well you can apply the concepts taught in class to the real world.
To show a business-oriented thinking, use business terminologies.
You can use abstract concepts in the paper, but you should also add thorough explanation your process using a simple language that readers can understand.
Diagrams and charts can help explain concepts that would be hard to explain in words, but it's important to explain each so that your ideas are clear.
As you explain business trends linked to your research topic, ensure your ideas follow an analytical process while remaining grounded in the case you're exploring.
Criteria C: Critical Thinking
To score high on this criterion, show a unique application of business concepts, technique, theories, and methods to analyze the problem under investigation.
Back your argument with in-depth, credible research.
Be self-critical, making sure you evaluate the accuracy and reliability of your sources.
Comment on the gaps or weaknesses your arguments don't solve and suggest what you think researchers can do to solve these issues.
Use the analytical techniques learned in the course to follow up every point you make in your business management extended essay.
Criterion D: Presentation
The presentation criterion looks at how well you organize and communicate your ideas. The common academic standards evaluated include:
A clear and easy to understand language
Clearly labeled charts, graphs, figures, and images
A well-structured essay with headings and subheadings
Criterion E: Engagement
Criterion E evaluates how you engage with the research topic based on the subject's intersection in your life.
Avoid using a third-person perspective because doing so will earn you few points.
Quite instances of personal interactions instead, and show that the research question you choose is relevant to you and others.
IB Business Management Extended Essay Grade Descriptors
The following are the grade descriptors used for IB Business Management Extended Essay:
Descriptor A
To get an A, you must have a clear research question, conduct relevant research, and demonstrate expert knowledge and understanding of the materials taught in the classroom.
Also, show a comprehensive engagement to and explanation of the problem.
Your extended essay in business management should feature a logical, structural layout, include key reflections, and have relevant, accurate conclusions.
Descriptor B
To score a B, you need to demonstrate good knowledge of research, appropriate research skill, and a reasonable application of the business concepts and techniques learned in the classroom.
Also, offer a synthesis of an effective research question, a satisfactory presentation, and conclusion supported by evidence presented in the IB business management extended essay.
Descriptor C
Students who score a C for their extended essay in business management are those who display some knowledge and understanding of the key concepts involved, including reasonable application of the topic.
However, the essay fails to synthesize the research question, it offers descriptive instead of an evaluative discussion, there are errors in the arguments use, and structure used is poor.
Descriptor D
Business management extended essays that score a D reflect poor research that lead to a general focus.
Although the essay shows some relevant knowledge of the topic, the content is full of discrepancies and inaccuracies.
In addition to the lack of a logical structure and coherent readability, the essay lacks a critical evaluation of the topic and the conclusions are inconsistent.
Descriptor E
An E is the grade awarded to an unclear essay with an unsystematic approach. The essay lacks a clear focus because it portrays limited knowledge of key concept, not to mention it has an inconsistent analysis and an inaccurate conclusion.
Tips to Write a Compelling IB Business Management Extended Essay
1. Choose Your Research Question
The research question for your IB Business Management Extended essay should not be practical or actionable.
This is applicable only in the Internal Assessment.
Also, make your research question focused, not too broad and not to narrow. While you should be asking relatively simple questions, make sure they aren't too obvious.
2. Formatting Your Work
Your IB teacher will also look into how you format your work. So it's important to make sure you get this right from the start.
Use the Times New Roman font type and 12-point font size. Double space your work and make sure every page has a number.
3. Citing Sources
You need to cite all the sources you use in writing your IB Business Management Extended Essay. You can use any citation format, but it's preferable to MLA.
And don't worry if you find citing sources somewhat confusing. Our guide on sources and citation should be enough to point you in the right direction.
4. Sticking to the Word Count
Your piece of research should not exceed 4,000 words.
Even if you feel like you have a lot to write to make your ideas clear , you should trim down during revision if your work is more than 4,000 words already.
5. Write a Great Reflection
The reflection for your IB Business Management Extended essay is not only important as the other parts of the assignment.
It's also about 18% of the total grade. So you should give it your best shot.
6. Edit Your Work Thoroughly
Reading a 4,000-word IB Business Management Extended Essay after spending so many hours writing it can be rather boring and much less time consuming.
But doing so is the only way to make sure your essay is good enough for submission and ready for marking.
Look out for grammar and spelling mistakes and fix them. Use a tool such as Grammarly to make your work easier
Rewrite longer sentences, making them short and concise.
Don't hesitate to trim down word count in a sentence if you can say the same thing but in fewer words
Do parts of your essay sound redundant? Delete them, regardless of where they appear in the essay
Have you used a source you haven't cited? Go back and fix the error
Editing your work thoroughly isn't the fun part of working on an IB Business Management Extended Essay. However, it goes a long way to make your essay read better.
About the author
Antony W is a professional writer and coach at Help for Assessment. He spends countless hours every day researching and writing great content filled with expert advice on how to write engaging essays, research papers, and assignments.
IB Extended Essay - Class of 2024: Business Management
Introduction
Scholarly Sources
Books & eBooks
World Studies
Global Politics
Business Management
Subject Guidelines
Contact a Librarian
Business Summary:
In-depth research in a topic in business management. Apply business management theories, tools and techniques in an analytical essay addressing the research question.
Should NOT duplicate the Internal Assessment.
Review business theories, concepts, principles
critically analyze their use and application in the business world and their impact on business activity
***more sources, more academic research, more in-depth than the IA
Analytical tools and data:
Analytical tools (refer to the business management syllabus):
Ansoff Matrix
Break-even analysis
Decision tree
Financial statements and ratio analysis
Fishbone diagram
Force field analysis
position maps
stakeholder analysis
STEEPLE analysis
SWOT analysis
Conceptual perspective can add to the essay; consider:
the effect of new technology on organizational innovation
the cultural and ethical implications of business decisions
Business theories and analysis:
Integrate the discussion of theories and analytical tools throughout the essay; do not write about them separately. Theories and analytical tools should be supported by evidence from secondary sources.
Conclusions should be derived from evidence, rather than personal opinion.
Questions and Research Approach
Example Question & Approach:
Topic: An evaluation of the introduction of Total Quality Management (TQM) at ABC Company.
Research Question: To what extent has the introduction of total quality management (TQM) improved quality at ABC Company?
Approach to the research:
A literature review of how quality management techniques have changed with the introduction of TQM in the industry of ABC company.
Selection of relevant indicators measuring quality and collection of the corresponding data for ABC Company
Analysis of the ways ABC company has adapted its approach to managing quality, and the impact of this on the selected indicators..
Subject Specific Sources
EE - Primary and Secondary Sources
Open the PDF note the types of sources for each IB Subject.
Find the subject you are considering.
Read the " subject-specific source lists " and the " types of sources ". Guidance for each subject will appear two times in this document; be sure to read both sections.
What are the recommended types of primary sources for your subject? What are the types of secondary sources for your subject? What is the treatment of primary and secondary source material in your subject?
Take notes on your handout : What did you learn by reading this document? Where might you begin your research?
Business Databases
Library of Congress Research Guide for conducting company research
Private, Public, American and Global companies
<< Previous: Global Politics
Next: History >>
Last Updated: Jan 20, 2023 8:44 AM
URL: https://robinsonss-fcps.libguides.com/IBguide