Purdue Supplemental Essay 2022-2023
Purdue Supplemental Essay: Quick Facts
Purdue University acceptance rate: 67%— U.S. News ranks Purdue as a more selective school.
Purdue application: Purdue only accepts the Common Application , not the Coalition Application.
2 (100-word) required essays
2 (500-word) Purdue Honors College essays (required if applying to the Honors College)
Purdue Essay Tip: We recommend answering both Purdue University supplemental essays comprehensively and thoughtfully, highlighting in each of your Purdue essays why Purdue is the perfect school for you.
What are Purdue University's essays?
In addition to the Common App essay , students must also complete the Purdue supplemental essay prompts.
Required Purdue supplemental essay prompts:
How will opportunities at Purdue support your interests, both in and out of the classroom? (100 words)
Briefly discuss your reasons for pursuing the major you have selected. (100 words)
Required Purdue supplemental essay prompts for Honors College applicants are:
One Purdue supplemental essay about your vision for your honors experience at Purdue (500 words)
An additional Purdue supplemental essay about the interdisciplinary nature of your chosen field of study (500 words)
These Purdue application essays represent the final step in the Purdue application process. Strong responses to the Purdue supplemental essays can help your Purdue application stand out among the almost 60,000 applications the university receives each year.
So, if you want to get into Purdue, it's important to spend time on your responses to the Purdue essay prompts. A solid set of Purdue application essays can make a major difference in the Purdue admissions process.
In this guide, we'll break down each of the Purdue essay prompts and provide expert tips on how to make sure your Purdue application essays shine. Keep reading to learn how to approach your Purdue University supplemental essays!
Purdue application essay requirements
Many selective colleges require supplemental essays beyond the standard Common App essay, also known as the Personal Statement . The Purdue application requirements are no exception to this.
There are two Purdue essay prompts required of all applicants. Additionally, Honors College applicants must complete two additional Purdue University supplemental essays. Pay close attention to which Purdue supplemental essays you should complete, as it varies by program.
So, if you are applying to Purdue University, you must complete at least two 100-word Purdue essay prompts. Each Purdue supplemental essay is designed to give you a chance to show Purdue admissions officers who you are, beyond the rest of your application. You should treat each Purdue supplemental essay as an opportunity to showcase a part of yourself that isn't highlighted elsewhere within the Purdue application requirements.
Honors College essay requirements
Like many schools, Purdue has additional requirements for the Purdue Honors College. If you apply to the Purdue John Martinson Honors College, you must complete two more 500-word Purdue Honors College essays. These additional prompts help Purdue Admissions ensure that Purdue Honors College applicants go above and beyond the typical Purdue application requirements.
You should be sure to set aside more than enough time to craft strong Purdue Honors College essays and Purdue supplemental essays.
Purdue Supplemental Essay- Prompt 1 ( Required )
How will opportunities at purdue support your interests, both in and out of the classroom (100 words maximum).
The first Purdue essay asks applicants to reflect on their academic and personal interests. Then, it asks them to explain how Purdue will help them pursue those interests. In other words, the first of the Purdue essay prompts asks why you want to attend Purdue over any other school.
You've probably encountered similar "why this college?" essay prompts on other applications. So, as you might expect, this Purdue application essay must be specific to Purdue. You won't be able to copy and paste another school's essay to answer this Purdue supplemental essay.
Brainstorming your topic
Before starting to write this Purdue supplemental essay, think about your interest in Purdue. Write down a list of reasons why Purdue made your college list. Does Purdue offer a particular program that interests you? Or does Purdue's campus culture fit your vision for your college experience? The best responses to the Purdue essay prompts will include specific details.
Building your narrative
Once you have created your list of interests, identify several that you would like to write about in your Purdue supplemental essays. This Purdue supplemental essay doesn't give you much space; picking one or two interests, therefore, will help you stay within the word count and give your essay some structure.
When deciding which interests to focus on, remember your other Purdue essay. You can discuss your intended major in the second of the required Purdue essay prompts. With this in mind, make sure you don't delve into topics better suited for other Purdue essay prompts. Instead, use this Purdue supplemental essay to talk about interests that you have not discussed in other areas of your application. After all, you want each Purdue supplemental essay to showcase a different part of your identity.
Making it specific
Next, research Purdue to see how your interests overlap with opportunities Purdue offers. The Purdue essay prompts are a chance to show off the research you've done; for example, talking to Purdue admissions representatives or visiting campus. If any of these interactions relate to one of your chosen themes, mention them in this Purdue supplemental essay. This shows your knowledge of Purdue's strengths as a university.
For example, a prospective student could use this Purdue application essay to discuss the state-of-the-art kinesiology labs she visited and how they would help her pursue her interest in physical therapy. Make sure you discuss what you experienced along with how it relates to your interests. Once again, the best Purdue University supplemental essays will use specific details to show why you belong at Purdue.
Writing your essay
Now that you've done the brainstorming and research for this Purdue supplemental essay, you can start writing. Because you only have 100 words for this Purdue supplemental essay, you need to make each one count. Avoid unrelated topics, vague wording, and forms of "to be." Instead, use clear language and strong action verbs in each Purdue essay. Compare these two sentences below:
"There is no school that is a better fit to support my interests than Purdue University." (16 words)
"Purdue possesses the resources to support my interests." (8 words)
The second sentence conveys the same message as the first, but it uses much stronger language and fewer words. Specific details and short, powerful sentences will help your Purdue essay stand out.
Purdue Supplemental Essay Reflection Questions:
Does your Purdue essay refer to 2-3 strong interests from your list?
Do you present information not found in other areas of your application?
Does your Purdue supplemental essay contain specific information about Purdue based on your research?
Do you clearly explain to Purdue admissions how Purdue will help you pursue your interests?
Purdue Supplemental Essay — Prompt 2 ( Required )
Briefly discuss your reasons for pursuing the major you have selected. (100 words maximum).
The second of the Purdue supplemental essays is the typical "why major essay." The "why major essay" is a common supplemental essay question that many schools require. Purdue is no different—they want to understand why you aim to pursue the field you've indicated on your application.
The reality of the "why major essay" question is that schools want to know you've done your research on their programs. As a result of this, your "why major essay" for each school must relate to that school's unique offerings. While you can include some general details, you should make sure this essay remains school-specific.
Not all students know what they plan to major in. Choosing your college major is a big decision, and it requires plenty of forethought. This Purdue supplemental essay can be especially daunting if you're unsure of your major, so let's explore how to get around that.
Brainstorming your major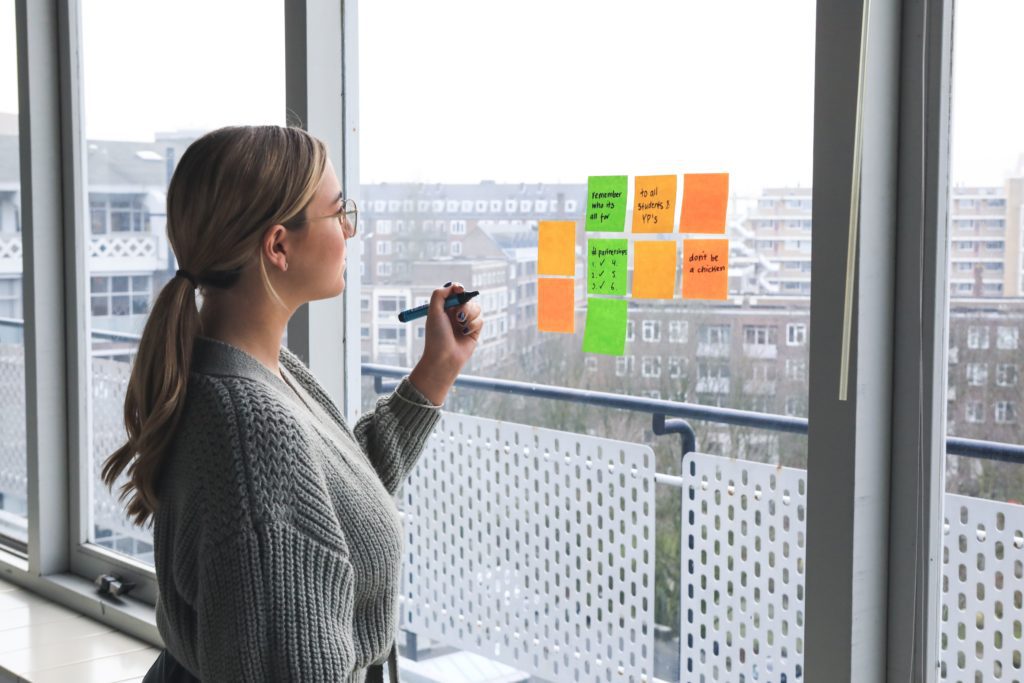 Before starting to write this "why major essay," think about the school subjects you enjoy. You may already identify as a lover of math or know you have the most fun in English class. However, Purdue University offers more than 200 different undergraduate majors across their 11 different colleges, so check the full list for options. This research will also help you show demonstrated interest in this Purdue supplemental essay.
When selecting a major for this Purdue application essay, think about the career you might want to pursue. You might consider the topics you have liked learning about, both inside and outside the classroom. If you're having trouble selecting one major for this Purdue supplemental essay, choose the major you have the most compelling reasons to pursue.
Selecting a field of study for this Purdue supplemental essay might feel daunting. However, don't be stressed about choosing a major. Instead, as you write your Purdue supplemental essay, focus on showing your intellectual curiosity and engagement with your studies. You can always change your major once you arrive on campus.
Using details
In order to write the best essay possible, include experiences that have made the biggest impact on your academic career. Have you had a teacher who drove you to explore more about their subject? Have you had work or volunteer experience that inspired you to pursue a particular major? Do you have a burning passion to support a specific cause?
Your Purdue application essay should tell a story. So, highlight stories where you've engaged deeply with your chosen subject, whether directly or indirectly. In doing so, you'll help readers understand why your chosen major excites you. This can help your Purdue supplemental essay showcase your intellectual curiosity.
Whatever major you choose, don't just discuss the basic reasons why you enjoy it in this Purdue essay. Instead, go deeper. Think of this Purdue essay as a short narrative where you share moments in your life that have influenced you. A student who wants to major in electrical engineering might talk about getting a circuitry kit for Christmas and watching his dad repair wires around the house. She might then share how she helped the school robotics club win a competition. Find those formative moments in your life and use them as the foundation of your Purdue supplemental essay. Again, the best Purdue supplemental essay will be the most specific!
Does your Purdue essay focus on the major that most interests you?
Do you use specific details about how you came to love that major?
Does your Purdue supplemental essay help your reader learn something new about you?
Purdue Honors College Essay Requirements
The Purdue Honors College is a separate program within Purdue University specifically designed for high-achieving students. Recently, the Purdue Honors College became formally known as the John Martinson Honors College. According to their website , "Martinson supports new programmatic initiatives which promote undergraduate research, scholarship and creative activity, leadership and professional development, global and community engagement, and innovative pedagogies."
You should research the Purdue Honors College thoroughly before deciding if you want to apply. Once you make the decision that the Purdue Honors College is right for you, it's time to crack down on the Purdue Honors College essays.
The Purdue Honors College supplemental essay requirements are:
1 (500-word) Purdue supplemental essay about your vision for your honors experience at Purdue
1 (500-word) Purdue essay prompt about the interdisciplinary nature of your chosen field of study
Now, let's break down each of the Purdue supplemental essays for the Purdue Honors College and talk about strategies to tackle each one.
For more help on writing supplemental essays, click here . For help standing out in the college admissions process, read this article .
Purdue Honors College Essays- Question 1
Explain your vision, ideas, or goals for how you hope to shape your honors experience while at purdue. please put this in the context of the four pillars which are the foundation of the john martinson honors college. (500 word maximum).
In order to answer the first of the Honors College Purdue essay prompts effectively, you need to reflect on your reasons for applying to the Honors College. Then, you need to connect those reasons to the four pillars that express the Honors College's values. The best Purdue application essays will directly connect an applicant's academic goals with the four pillars of the Purdue Honors College.
Understanding Purdue
Before starting this Purdue supplemental essay, you need to have a firm understanding of the four pillars mentioned in the prompt. These pillars are: community and global engagement, undergraduate research, leadership development, and interdisciplinary academics. Reviewing the Honors College mission statement will give you more information about the four pillars. You do not need to reference all four of these pillars in your Purdue essay; instead, focus on whichever ones best fit with your future plans.
Researching the Honors College beyond the four pillars can also help strengthen your Purdue supplemental essay. Start by browsing this year's Honors College course list . Review some of the research projects done by past Honors students. As you brainstorm for your Purdue admissions essays, look for programs and projects that connect to your interests. You might see a course or research project that lines up with one of your passions. You can use that as evidence in your Purdue essay that the Honors College will provide an ideal learning environment to nurture your interests.
Making it about you
This Purdue essay prompt asks you to imagine how you would spend your time as a Purdue Honors student. That future will likely be rooted in your past experiences. Strong Purdue application essays, therefore, should use the four pillars of Purdue Honors to connect your past experiences to your future at Purdue.
When you talk about your future, try to be as specific as possible. For instance, saying that you want to travel to India to study their culture is not as powerful as saying that you want to travel to India to research how native fashions have changed due to modern technology in this Purdue essay.
You can begin brainstorming for this Purdue supplemental essay by doing a fr e e-write based on this prompt: "If I could have any academic experience I want in college, what would it be?" Think about the questions you might explore or problems you would like to solve if you had the freedom to choose. Don't limit yourself—the best way to start writing is to free yourself from any perfectionism.
Use this Purdue admissions essay to share the subject that you could stay up all night researching or the idea you cannot get out of your head. Let your ambition come across in your writing, using the four pillars of the Honors College as the foundation for achieving your goals. Finally, help your reader envision how you would contribute to the Honors College in this Purdue supplemental essay.
Does your Purdue essay clearly describe your goals for attending the Honors College?
Do you include references to at least one of the four pillars of the Honors College?
Does your Purdue supplemental essay indicate specific projects you might undertake or resources you might use as an Honors student?
Purdue Honors College Essays — Question 2
Please describe the interdisciplinary nature of your chosen field of study and how it complements or supports other fields. (examples: you might describe how your work in a liberal arts career may impact or inform the work of an engineer.) (500 word maximum).
The second of the Purdue application essays asks how your chosen subject connects to other fields. At first, this Purdue essay can seem daunting. After all, most high school classes are separated by subject without much room for interdisciplinary work. However, with a little creative thinking, you can develop relationships between just about any set of subjects and use those relationships to write a strong Purdue essay.
Finding an intersection
To get you started, here are a few examples of interdisciplinary study that would make good material for Purdue application essays:
Creating a business plan for a health care clinic combines medicine with economics
Volunteering at a music therapy provider combines Psychology and Music into an interdisciplinary field grounded in helping those with mental illnesses
A project about the evolution of manufacturing technology combines history with engineering
These example topics for a Purdue supplemental essay represent a tiny fraction of the ways you could answer this prompt. Each of these potential Purdue application essays could also tie in with some of your activities from high school.
You might also use your Purdue essay to consider what you have learned working with people who have different interests than yours and how you could bring that knowledge to your studies. Strong Purdue admissions essays can come from anywhere, so don't limit yourself.
Getting creative
If you struggle to form connections between academic fields based on your personal experience, you can use your imagination to come up with hypothetical situations that might foster collaboration across fields. These imaginary situations can still make for a great Purdue supplemental essay.
For instance, as a lover of computer science, you might imagine its applications in the world of digital art to create vivid settings for a video game. The best Purdue supplemental essays will be unique and creative. Additionally, strong Purdue application essays will tell a story. The more you can use narratives to illustrate the wide range of uses for your discipline, the more successful your Purdue admissions essay will be.
Essays Reflection Questions for Purdue Honors College :
Does your Purdue supplemental essay demonstrate your enthusiasm for your chosen field?
Do you include a variety of possible connections between your chosen fields and other fields?
Does your Purdue admissions essay use stories and examples to illustrate the connections between fields?
Want more helpful tips on how to approach your Purdue supplemental essays and other aspects of Purdue University's application process? Check out this video below from Purdue's senior assistant director of admissions!
What does Purdue University look for in essays?
Your Purdue supplemental essays help the admissions team get to know you beyond your demographics, transcript, and activities list. Each Purdue essay also provides valuable insight into what kind of student you would be.
These specific Purdue essay prompts help the Purdue admissions committee understand how you will use your education at Purdue. Purdue looks for students who can articulate their interests and describe how Purdue's resources will help them pursue these interests. Your Purdue application essays, then, should show the Purdue admissions team how Purdue would help you meet your goals.
Demonstrated Interest
The committee wants to see you show demonstrated interest (DI) in Purdue. DI is a gauge that universities use to determine how interested a student is in attending their school. To take advantage of this, use your Purdue application essays to explain exactly what about Purdue interests you. You don't need to physically visit the campus to write strong Purdue supplemental essays. However, if you don't visit , it helps to find other ways of showing your interest. These include contacting admissions officers, reviewing the school's website, or attending a virtual information session/webinar.
The Purdue admissions team also wants to know if you can write clearly and concisely—an important skill for succeeding in college. So, ensure your writing is strong, clear, and free of any errors. Your Purdue application essays also show your attention to detail and passion for learning. Students who use the Purdue essay prompts to showcase their passions will definitely impress the admissions team.
How do I get into Purdue University?
Getting accepted into Purdue starts with filling out the Common Application and meeting the Purdue application requirements. On the Common Application, you will report your GPA, list your high school activities, and write a 250-650 word Common App essay.
For the fall and spring of 2023, Purdue is test flexible . This means if you have the opportunity to take the SAT or ACT, Purdue admissions would prefer you do. This is different from test optional because test optional schools truly have no preference for test scores. Purdue, however, makes it clear that they would like to review test scores as part of your application if possible. Strong scores will only enhance your application .
Purdue application requirements
Your GPA , course schedule, test scores, Common App essay, letters of recommendation , supplemental essays, and extracurricular activities comprise the Purdue application requirements and will all factor into the committee's decision.
Last year, approximately 60,000 students applied to Purdue University. The median GPA range of accepted applicants was 3.5-3.9, the median SAT was 119-1410, and the median ACT was 26-33. As you can see, Purdue admits students with high scores, which contributes to the U.S. News Purdue University ranking.
Purdue Application
In 2022, U.S. News assigned its Purdue University ranking among national universities at #51 overall. US News also named Purdue as one of the Top 10 most innovative universities in the last four years. Among public universities , the Purdue University ranking is #18 in the country. Purdue University's top academic programs include Aerospace Engineering (where the Purdue University ranking is #5) and Biological/Agricultural Engineering (where the Purdue University ranking is #2). This makes Purdue a great fit for students specifically interested in those fields.
Finally, the Purdue University ranking attracts many applicants who view Purdue's rankings as a sign of prestige. This means that Purdue supplemental essays will be used to determine which students are interested in attending for reasons beyond the Purdue University ranking. Remember, your Purdue supplemental essays are your chance to show the admissions team your genuine interest in the school.
Looking to put your best foot forward when filling out the Common Application and writing the Common App essay? Check out this guide for helpful tips.
Top 5 Purdue Supplemental Essay Tips
How to write an outstanding purdue supplemental essay:, #1 – start early.
Be sure to leave yourself time to edit and revise each of your Purdue University supplemental essays. You don't want to be drafting and editing a Purdue supplemental essay down to the wire.
#2 – Look at the big picture
When writing your Purdue supplemental essays, consider your application as a whole. Make sure that each Purdue supplemental essay explores something new about you.
#3 – Be authentic
Don't lie or exaggerate on your Purdue University supplemental essays. Each Purdue application essay is a chance for you to showcase who you are.
#4 – Show your unique self
These Purdue supplemental essays are an opportunity for you to stand out to Purdue admissions. Don't generalize in your responses to the Purdue essay prompts. Instead, get specific about your experiences. Use the opportunity to not only demonstrate who you are, but also to show off your writing style.
#5 – Proofread, proofread, proofread!
Edit your essays . You don't want to craft a stellar Purdue supplemental essay, only to have it marred by poor grammar or a spelling mistake. Have another person look over each Purdue supplemental essay before you submit it.
Purdue Supplemental Essay — Final Thoughts
Although each Purdue supplemental essay is short, they are also incredibly important. Don't think that a short essay will take you less time to write—often, short essays are the hardest to write. Given the Purdue University ranking, you should use every chance you get to stand out. This includes crafting strong Purdue supplemental essays.
Be yourself
The Purdue essay prompts help the admissions committee get to know the person behind the grades and test scores. Make sure that your Purdue supplemental essays are full of anecdotes and stories that show why you will succeed as a Purdue student! Let your readers know in each Purdue supplemental essay that you have done your research and thought about why you want to attend Purdue.
Ask for help!
And finally, seek help from trusted sources with editing your Purdue supplemental essays; sometimes a second opinion can help you improve your Purdue essays in unexpected ways.
This Purdue supplemental essays guide was written by Laura Frustaci. Looking for more admissions support? Click here to schedule a free meeting with one of our Admissions Specialists. During your meeting, our team will discuss your profile and help you find targeted ways to increase your admissions odds at top schools. We'll also answer any questions and discuss how CollegeAdvisor.com can support you in the college application process.

Personalized and effective college advising for high school students.
Advisor Application
Popular Colleges
Privacy Policy and Cookie Notice
Student Login
California Privacy Notice
Terms and Conditions
Your Privacy Choices
By using the College Advisor site and/or working with College Advisor, you agree to our updated Terms and Conditions and Privacy Policy , including an arbitration clause that covers any disputes relating to our policies and your use of our products and services.
Purdue Supplemental Essays 2023-24 – Prompts and Advice
July 26, 2023
Purdue is a school where the non-scary acceptance rate figures are not truly indicative of just how competitive the admissions process actually is. This public land grant research university in Indiana is actually a draw for students from around the world—out-of-staters apply at three times the volume of Hoosier State residents. Highly renowned academic programs in areas such as computer science, engineering, and business are part of the reason that the average enrolled applicant attending Purdue today possesses an SAT of 1300+ and a 3.7 unweighted GPA. This brings us to the topic of the Purdue supplemental essays.
(Want to learn more about How to Get Into Purdue? Visit our blog entitled: How to Get Into Purdue University: Admissions Data and Strategies for all of the most recent admissions data as well as tips for gaining acceptance.)
In a competitive admissions environment, Purdue's essay prompts are viewed by the committee as being "important" to the evaluation process. Therefore, it is vital that all Boilermaker applicants dedicate a significant amount of time to these three essays. Below are Purdue University's supplemental prompts for the 2023-24 admissions cycle along with our advice for composing winning essays.
Purdue University Essay Prompt #1 (Required)
1) How will opportunities at Purdue support your interests, both in and out of the classroom? (100 words)
Purdue's essay may not directly ask the applicant, "Why Us?", but make no mistake—this is very much a classic "Why Us?" essay. This one is going to require some research and you'll need to be judicious with your language as the 100-word count can be a bit restrictive.
Examples of items that quality "Why Purdue?" essays touch upon include:
Firstly, opportunities available through the Office of Undergraduate Research.
Purdue has more than 30 study abroad programs .
The 600 student organizations on campus.
The Pathmaker Internship Program.
Numerous combined degree opportunities for ambitious students.
Of course, these are just five out of countless features that could be part of a successful essay. You may also wish to address items like specific courses you are excited about, particular professors, or internship/co-op placements that you would aim to take advantage of.
Purdue Supplemental Essays (Continued)
Essay Prompt #2 (Required)
2) Briefly discuss your reasons for pursuing the major you have selected. (100 words)
Share an authentic story here of why you are interested in your selected discipline. What books have you read on the subject? What documentaries have you watched? Which podcasts have you listened to? What subtopics most intrigue you? Did a teacher excite you about a topic or was it a parent or outside mentor? Do you know where you want to take this knowledge post-bachelor's degree? Do you aim to one day go on to pursue a graduate/professional degree or is there an occupation you are shooting for right out of undergrad? Include as much detail as possible.
You can structure the narrative of this essay as a soup-to-nuts chronicling of your entire journey toward your discipline of interest (even in limited space) or you could share one or two vignettes that illustrate your burgeoning passion for engineering, history, French, computer science, business, psychology, etc.
Essay Prompt #3 
3): Please briefly elaborate on one of your extracurricular activities or work experiences. (250 words)
This may say "optional" but this essay should be considered mandatory for all serious applicants. Unlike many "optional" essays that may or may not apply to you (e.g. COVID impact, gap in education, gender identity, etc.), just about every applicant has at least one extracurricular or work experience worth elaborating on.
With this prompt, Purdue is not necessarily asking you to write about the activity where you earned the most prestigious awards or held the highest position of leadership. The university is going to see all of your activities in that section of the Common App. As such, you want to ask yourself which of your entries is crying out for more explanation and detail. Which one is closest to your heart and most representative of your unique passions? Pick the option that will allow you to deliver additional detail that may be memorable to the admissions reader. For example, you may be a volunteer EMT and have compelling, drama-filled experiences to share.
Alternatively, you may have worked in a local restaurant and learned more about the lives of your undocumented coworkers. Start this process by asking yourself, "What is the most interesting and consequential moment that I have experienced in one of my extracurricular activities?" If you can identify one clear-cut moment, that is likely the activity worth sharing with the Purdue admissions staff.
Essay Prompt #4 (Required if listing a second major)
4) Briefly discuss your reasons for pursuing the second choice major you have selected. (Respond in 100 words or fewer.)
See answer #2 re: your first-choice major. You are essentially repeating this process for a different field. However, you probably don't want to have two completely unrelated majors/career goals. For example, if your first choice was business and your second choice was economics, it's easy to explain the relationship. If the fields are more disparate (e.g. Dance & Chemical Engineering, be sure to provide a thorough explanation.
How important are the Purdue supplemental essays?
The essays (both the Common App essay and three supplemental essays) are "important" to the Purdue admissions committee, given the same weight as recommendations, extracurricular activities, character/personal qualities, and first-generation status. This places the essays behind only GPA, standardized test scores, and the rigor of your secondary school record which are designated as "very important" by Purdue.
Purdue Supplemental Essays – Want Personalized Essay Assistance?
Lastly, if you are interested in working with one of College Transitions' experienced and knowledgeable essay coaches as you craft your Purdue supplemental essays, we encourage you to get a quote today.
Dave Bergman
Dave has over a decade of professional experience that includes work as a teacher, high school administrator, college professor, and independent educational consultant. He is a co-author of the books The Enlightened College Applicant (Rowman & Littlefield, 2016) and Colleges Worth Your Money (Rowman & Littlefield, 2020).
2-Year Colleges
Application Strategies
Big Picture
Career & Personality Assessment
College Search/Knowledge
College Success
Costs & Financial Aid
Extracurricular Activities
Graduate School Admissions
High School Success
High Schools
Law School Admissions
Medical School Admissions
Navigating the Admissions Process
Online Learning
Summer Programs
"Innovative and invaluable…use this book as your college lifeline."
— Lynn O'Shaughnessy
Nationally Recognized College Expert
College Planning in Your Inbox
Join our information-packed monthly newsletter.
Sign Up Now
Search All Scholarships
Easy Scholarships to Apply For
No Essay Scholarships
Scholarships for HS Juniors
Scholarships for HS Seniors
Scholarships for College Students
Scholarships for Grad Students
Scholarships for Women
Scholarships for Black Students
Scholarships
Student Loans
College Admissions
Financial Aid
Scholarship Winners
Top No-Essay Scholarships
Scholarships360 $10,000 "No Essay" Scholarship
Niche $50,000 No Essay Scholarship
$2,000 Sallie Mae Scholarship (open to HS Juniors and above!)
Student-centric advice and objective recommendations
Higher education has never been more confusing or expensive. Our goal is to help you navigate the very big decisions related to higher ed with objective information and expert advice. Each piece of content on the site is original, based on extensive research, and reviewed by multiple editors, including a subject matter expert. This ensures that all of our content is up-to-date, useful, accurate, and thorough.
Our reviews and recommendations are based on extensive research, testing, and feedback. We may receive commission from links on our website, but that doesn't affect our editors' opinions. Our marketing partners don't review, approve or endorse our editorial content. It's accurate to the best of our knowledge when posted. You can find a complete list of our partners here .
How to Respond to the 2023-2024 Purdue University Supplemental Essay Prompts
Purdue University is a public university in West Lafayette, Indiana. Voted a Top 10 Public University in 2021, many students are hoping to gain entrance into one of Indiana's best public colleges. This means you will have to use your very best writing skills and personal creativity to help you stand out in the Purdue supplemental essays. 
The Purdue University supplemental essays
For the regular undergraduate admissions application, you will have two 100 word prompts to write, and an additional optional 250 word prompt. It is always a good idea to write the optional essay, because this gives the admissions team at the university a better idea of the type of person that they could potentially be adding to their community and demonstrates your interest in attending.
Supplemental prompts on the traditional application focus on why you think Purdue would be a good fit for you, whereas the Honors College prompts are more focused on discovering what you may offer the college. Let's break down the prompts for each application to give you a thorough idea of how to respond to all of them:
Also see: How to respond to the Common App essay prompts
If you are applying with the traditional application
How will opportunities at Purdue support your interests, both in and out of the classroom? (250 words or fewer)
This prompt is a classic, as it can tell the individual reading your application more about you as a person than your transcript can. This is your opportunity to highlight what makes you you . There are multiple facets to this question, and although both are important, the "in the classroom" part of the question is going to tell Purdue what you can offer them academically. 
Every person has something different to offer, but there are some things that you want to avoid writing about that are seen as cliche. Think about what makes you interesting that is different from what makes your peers interesting. You could talk about how learning a foreign language in high school has inspired you to study international affairs at Purdue, or how the musical instrument that you decided to pick up during the pandemic made you decide to pursue a degree in music. 
Questions to consider
What makes you interesting as a student? 
What interests have you pursued in and/or out of the classroom? 
In what ways have you pursued those interests and how would you continue that pursuit at Purdue?
Briefly discuss your reasons for pursuing the major you have selected. (250 words or fewer)
Every person chooses their major for a reason. Whether it is something you have wanted to pursue your entire life, or it was a recent find that sparked your interest, now is time to tell the story of how it came about. 
You want to draw the reader in with something enticing that makes them want to keep reading. Making sure to add specific details is something that will make you stand out among other applicants. 
Questions to consider:
Did you choose Purdue for the program you want to go into? 
What made their program stand out enough for you to decide to apply?
What are you passionate about academically?
What does your desired major say about you as a person, academically or extra curricularly?
Related: Show, don't tell essay primer
If you are applying with the honors application*
Explain your vision, ideas, or goals for how you hope to shape your honors experience while at Purdue. Please put this in the context of the four pillars which are the foundation of the Honors College. (500 words)
The honors application prompts can look like a doozy at first glance, so let's break it down. Ultimately, they want to understand how Purdue will benefit from you being a student there. This may sound intimidating, but realistically, most colleges want to know that when looking for students to accept. How will you use what you already know to further not only your education, but also the people around you and your university? 
The four pillars of Purdue's John Martinson Honors College are leadership development, undergraduate research, community and global experiences, and interdisciplinary academics. Visualize what you want for your future and how those goals align with what Purdue looks for in a student attending their Honors College. Let those goals guide your writing. 
What career path do you want to pursue and how did it lead you to Purdue?
How will your career benefit from your time at Purdue and from the opportunities offered by the Honors College?
If you imagine yourself as a Purdue student, what do you see yourself doing?
Please describe the interdisciplinary nature of your chosen field of study and how it complements or supports other fields. (Examples: You might describe how your work in a liberal arts career may impact or inform the work of an engineer.) (500 words)
This is a unique question, but an important one to answer. They want to know if your mind works like a team player. Are you able to think about how what you do affects others, or is your mind a one way road looking at just your journey through college and into your career? Take this question and run with it.
You want to think of a career that compliments yours well. For example, if your major is journalism, talk about the ways that a major like food science or history can impact your work, and vice versa. As a journalist, it is important to have sources, and on the other careers side, they need journalists for publicity. This can go both ways for any career, just try to be creative with it. 
What career compliments yours best?
Is there another major that you would want to work closely with?
What goals can you accomplish better if you worked as a team?
* Students must select "yes" on the last question of the Purdue application ("Are you interested in applying to the Honors College?") for the two Purdue Honors College questions to appear.
Summing up the Purdue supplemental essay s
We made it through all of the Purdue supplemental essays! In general, for any essay that you choose to write for college admissions, you want to be open and honest about any and all experiences that you write about. Admissions readers will be glad to hear your honesty and transparency, and they will value that in the long run. Make sure to read over your responses and consider giving your essay to a peer or advisor to read over before you submit it. We also recommend taking a break from your essay and going back to it another day to get a fresh pair of eyes. 
Other colleges to apply to
University of Michigan (Ann Arbor, MI)
University of Illinois (Urbana-Campaign, IL)
Pennsylvania State University (Throughout PA)
Additional resources
While you continue your college decision process, you have a lot to think about. Let us take some of that pressure off of your shoulders, and check out some of our helpful resources that can help alleviate some of the stress! Learn about how many colleges to apply (including reach, match, and safety schools ) and what looks good on college applications . When it comes time, learn  how to choose the right college ! Throughout the process, make sure that you apply to all the scholarships you qualify for! 
Start your scholarship search
Vetted scholarships custom-matched to your profile
Access exclusive scholarships only available to Scholarships360 members
Scholarships360 Recommended
10 Tips for Successful College Applications
Coalition vs. Common App: What is the difference?
College Application Deadlines 2023-2024: What You Need to Know
Trending Now
PSAT to SAT Score Conversion: Predict Your Score
How to Convert Your GPA to a 4.0 Scale
What Are Public Ivy League Schools?
See how many scholarships you're eligible for.
Take our brief 5 question quiz to find out!
No sign-up required.

Choose Your Test
Sat / act prep online guides and tips, purdue supplemental essay: 4 top tips for writing yours.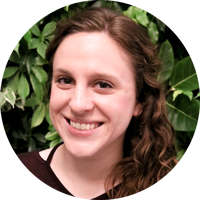 College Essays
Known for its highly ranked engineering program and huge array of academic programs, Purdue University is an excellent public university to consider for college. To apply here, though, you will need more than just good grades— you will need to write unforgettable essays as part of the Purdue supplement .
In this guide, we go over the current Purdue essay prompts and offer helpful tips on how to write each Purdue supplemental essay you're required to submit.
Feature Image: Wes Jackson /Flickr
What Is the Purdue Supplemental Essay?
Freshman applicants to Purdue are required to submit two short answers; there's also one optional longer Purdue supplemental essay. You must additionally write an essay in response to one of the Common Application or Coalition Application prompts , depending on which application system you apply through.
In total, then, you'll be writing three to four Purdue essays of varying lengths.
For each Purdue supplemental essay, you'll get a specific prompt to answer . (By contrast, the Common App/Coalition App personal essay offers you multiple prompts to choose from.) Every Purdue supplemental essay prompt has its own word limit and angle.
Here are the prompts for the 2022-2023 application cycle:
[OPTIONAL] Please briefly elaborate on one of your extracurricular activities or work experiences. (250 words max)
How will opportunities at Purdue support your interests, both in and out of the classroom? (Respond in 100 words or fewer.)
Briefly discuss your reasons for pursuing the major you have selected. (Respond in 100 words or fewer.)
The first Purdue supplemental essay above must be no longer than 250 words , whereas the two short answers may only be up to 100 words. Note that there is no minimum word count for any of the essays.
Now, how can you ensure you're writing your best Purdue supplemental essay possible?
Every Purdue University Essay Prompt, Analyzed
In this section, we'll look at each Purdue University essay prompt in more detail and give you tips for writing a highly effective response.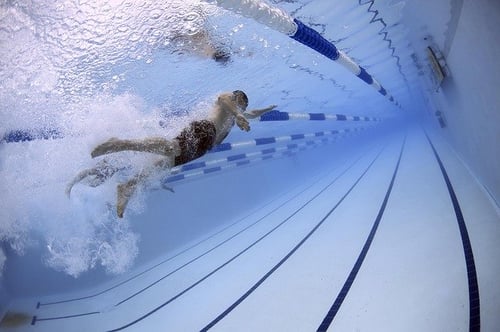 Purdue Supplemental Essay
Please briefly elaborate on one of your extracurricular activities or work experiences.
As a reminder, this longer Purdue supplemental essay can be up to 250 words and is optional (though we highly recommend answering it) . The prompt here's pretty straightforward: just give a bit more detail about one of your extracurricular activities listed on your application.
The activity you choose could be pretty much anything , from a sport or instrument you play to an animal shelter you volunteer at on weekends.
The admissions committee at Purdue asks you to elaborate on one of your activities because they want to see other facets of your personality and learn more about what drove you to do a specific activity.
The key is to pick an activity or experience that has helped define you in some way. The best activity to choose is one that showcases an important and unique quality of yourself, such as your leadership skills, your can-do attitude, your adaptability, etc. You should also be heavily passionate about the activity you choose.
Here are examples of activities you could write about for your Purdue University admission essay:
Clubs or organizations you're a member of
Volunteer service
Arts and music
Work or internships
Family responsibilities
Any activity or experience that is meaningful to you
When trying to decide on an activity, it might help to ask yourself these questions :
Do you have a story to tell about this activity?
How has this activity positively impacted or influenced you?
If you're still doing this activity, why is that? What about it makes you want to keep doing it?
Have you already written about this activity in another Purdue essay? If so, consider choosing a different topic for this essay.
Don't feel obligated to pick your most "impressive" activity either. For example, maybe you've been figure skating competitively since middle school and have won many big national awards, but you'd rather write about your more recent experience with trying out for and making your school's basketball team after realizing you wanted to get involved in a new sport.
Be sure to explain what the activity is, when/how you started it, and what kind of meaning it holds for you. You won't have a lot of room here (just 250 words!), so make sure to keep the focus on its significance.
Purdue Short Answer 1
This first Purdue short-answer question is essentially a mini "why this college" essay that's asking you to answer the basic question, "Why Purdue?"
A cogent essay will answer these two questions:
What does Purdue offer academically that makes it a good fit for you?
What does Purdue offer in terms of extracurriculars, student clubs and sports, professional connections, contests, etc. that makes it a good fit for you?
Note that you don't need to go into much detail about your major here, as that's what the second short answer is for (see below). But you will still need to identify two key points about Purdue (one academic, one non-academic) that drew you to apply to this university specifically .
To start, do some research on the university by browsing the official Purdue website . Look for any defining features that stand out to you, such as a professor with whom you wish to work, a course you can't wait to take, a club you'd like to join, a study abroad program you want to do, etc. Think about how these qualities, both academic and non-academic, could help support your own aspirations, whatever they may be.
For example, maybe you visited a Purdue art gallery and felt inspired to apply after realizing, as an artist yourself, just how much Purdue values creativity and freedom of expression.
Finally, be extremely specific here . You want it clear that your essay is about Purdue only . So use actual names and places while avoiding generalizations that can apply to other colleges!
Purdue Short Answer 2
This second short-answer question is all about your intellectual curiosity. Admissions officers want to know not only why you have selected your major, but also how studying this major at Purdue will help you achieve your goals .
Like the Purdue supplemental essay above, you don't have a lot of room here (just 100 words!), so you'll need to be concise but effective.
While it's great to mention how you got interested in your field, you should also try to steer your response toward your academic and professional goals. What do you plan to do with your major once you graduate? How will Purdue help you do this?
For example, perhaps you've been fascinated by bugs since you were little and now plan to major in insect biology.
In your essay, you could talk about what propelled your interest (perhaps a bully tried to shove an ant in your face once, but instead of being scared, you were enamored with the insect's tiny body), mention what you've done to further that interest (e.g., taken some classes and built your own ant farm), and then discuss how the insect biology program at Purdue gives you the opportunity to do real fieldwork and participate in the College of Agriculture's Career Fair so you can find jobs in pest management.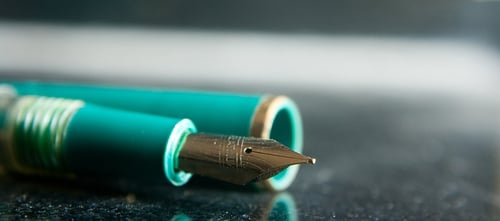 How to Write a Great Purdue Supplemental Essay: 4 Tips
To wrap up, here are four tips to help you write a great supplemental Purdue University admission essay.
#1: Write Succinctly and Purposefully
All three Purdue supplemental essays you need to write are pretty short, with one 250-word essay and two 100-word essays. You'll have to really use your space wisely if you want to produce solid and memorable essays in the end. This means that you should practice being more concise.
If you have a tendency to go on and on or add way too many details or flowery language to your writing, take some time to practice writing more directly and more crisply . You likely won't have enough room to throw in any extended metaphors, so don't even try—just write honestly about your passions and goals.
Additionally, be sure to cut out any words, phrases, or sentences that don't directly answer the prompt or reveal more about you as a person.
You might feel that your writing is boring, but as long as you're telling your story openly and with real emotion, you're sure to write an unforgettable Purdue essay.
#2: Be Extremely Specific
One thing lots of students struggle with in their college essays is being specific enough . Especially when it comes to such short essays, you want to ensure you're telling admissions officers the most important and essential information you can give them about yourself.
Remember, they already know the basics about your achievements—they can see your test scores, grades, and extracurriculars. But what they don't have is a clear understanding of what makes you you . It's your job to paint this picture for them.
For example, don't just write that you want to major in Jewish studies because you're Jewish. What specifically drew you to this major over all the others out there?
Maybe you had a special experience that cemented your connection to Jewish history and culture, or maybe somebody you deeply admire inspired you to research your ancestry, making you want to use this knowledge to support and empower other young Jews like yourself.
Whatever you choose to write about for your Purdue essays, just be sure that you give admissions officers the "what" and "why."
#3: Always Bring It Back to Purdue
As we saw with the Purdue supplement essay example we analyzed, it's critical that you bring your essays (mainly the two short answers) back to Purdue and why this school is ultimately a good fit for you, your talents, and your ambitions .
Avoid bland, meaningless compliments, such as "Purdue is very prestigious," and instead focus on the unique and specific aspects that you believe make this school worth applying to.
Here are some qualities of Purdue you could mention in your essay(s):
A professor whom you wish to work with
A specific class you're excited to take
A piece of equipment, facility, lab, etc. you really want to use
Opportunities for career building, such as its 30+ annual career fairs
Schoolwide competitions or events you want to take part in
A student club or organization you plan to join
Its emphasis on inclusion and diversity
Its vocal support of the arts
Regardless of what aspect of Purdue you choose to focus on in your response to the Purdue University essay prompt, just be sure to tie this characteristic back to yourself somehow and explain how it will help you achieve your goals.
#4: Polish It Up
Our final tip is to spend ample time editing and proofreading each Purdue essay you write.
Once you've written a rough draft, put the essay away for a few days. Then, take it out again and look it over with a fresh set of eyes. Note any irrelevant, incorrect, or unclear places and edit as needed. Do this process a few times until you have a fairly clean draft.
Next, hand your essay off to someone you trust, such as a parent or teacher, and ask them to read it over and edit for content, structure, and grammar. Use their feedback to tweak your essay until you're satisfied with how it sounds.
Right before you submit your application to Purdue, proofread your essay one final time . Follow these tips and you're guaranteed to have one great Purdue supplemental essay!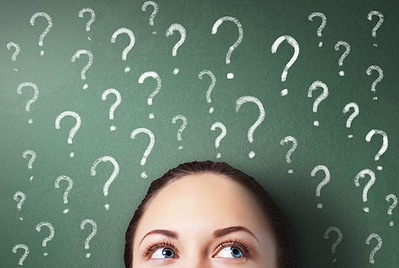 What's Next?
Want to learn more about what it takes to get into Purdue? Then check out our Purdue admission requirements page to see what GPA and SAT/ACT scores you'll need to aim for.
Applying to other colleges in and around the Midwest? Then it might help to look at our college essay guides for Notre Dame , UIUC , and the University of Michigan .
If you're getting ready to write your long Common App essay , you'll definitely want to read our in-depth guide to all Common App prompts and how to answer them effectively .

Want to write the perfect college application essay? Get professional help from PrepScholar.
Your dedicated PrepScholar Admissions counselor will craft your perfect college essay, from the ground up. We'll learn your background and interests, brainstorm essay topics, and walk you through the essay drafting process, step-by-step. At the end, you'll have a unique essay that you'll proudly submit to your top choice colleges.
Don't leave your college application to chance. Find out more about PrepScholar Admissions now :
Hannah received her MA in Japanese Studies from the University of Michigan and holds a bachelor's degree from the University of Southern California. From 2013 to 2015, she taught English in Japan via the JET Program. She is passionate about education, writing, and travel.
Student and Parent Forum
Our new student and parent forum, at ExpertHub.PrepScholar.com , allow you to interact with your peers and the PrepScholar staff. See how other students and parents are navigating high school, college, and the college admissions process. Ask questions; get answers.
Ask a Question Below
Have any questions about this article or other topics? Ask below and we'll reply!
Improve With Our Famous Guides
The 5 Strategies You Must Be Using to Improve 160+ SAT Points
How to Get a Perfect 1600, by a Perfect Scorer
Series: How to Get 800 on Each SAT Section:
Score 800 on SAT Math
Score 800 on SAT Reading
Score 800 on SAT Writing
Series: How to Get to 600 on Each SAT Section:
Score 600 on SAT Math
Score 600 on SAT Reading
Score 600 on SAT Writing
Free Complete Official SAT Practice Tests
What SAT Target Score Should You Be Aiming For?
15 Strategies to Improve Your SAT Essay
The 5 Strategies You Must Be Using to Improve 4+ ACT Points
How to Get a Perfect 36 ACT, by a Perfect Scorer
Series: How to Get 36 on Each ACT Section:
36 on ACT English
36 on ACT Math
36 on ACT Reading
36 on ACT Science
Series: How to Get to 24 on Each ACT Section:
24 on ACT English
24 on ACT Math
24 on ACT Reading
24 on ACT Science
What ACT target score should you be aiming for?
ACT Vocabulary You Must Know
ACT Writing: 15 Tips to Raise Your Essay Score
How to Get Into Harvard and the Ivy League
How to Get a Perfect 4.0 GPA
How to Write an Amazing College Essay
What Exactly Are Colleges Looking For?
Is the ACT easier than the SAT? A Comprehensive Guide
Should you retake your SAT or ACT?
When should you take the SAT or ACT?
Stay Informed
Get the latest articles and test prep tips!
Looking for Graduate School Test Prep?
Check out our top-rated graduate blogs here:
GRE Online Prep Blog
GMAT Online Prep Blog
TOEFL Online Prep Blog
Holly R. "I am absolutely overjoyed and cannot thank you enough for helping me!"
West Lafayette, Indiana
Purdue university.
Cost & scholarships
Admission requirements
Essay prompts
Want to see your chances of admission at Purdue University?
We take every aspect of your personal profile into consideration when calculating your admissions chances.
Purdue University's 2023-24 Essay Prompts
Why this college short response.
How will opportunities at Purdue support your interests, both in and out of the classroom?
Honors College Short Response 1
Explain your vision, ideas, or goals for how you hope to shape your honors experience while at Purdue. Please put this in the context of the four pillars which are the foundation of the John Martinson Honors College.
Honors College Short Response 2
Please describe the interdisciplinary nature of your chosen field of study and how it complements or supports other fields. (Examples: You might describe how your work in a liberal arts career may impact or inform the work of an engineer.)
Select-A-Prompt Short Response
Please answer one of the following questions
Oxy's central mission emphasizes the value of community amidst diversity. What do you value in a community and how do you see your perspectives and life experiences enhancing it?
Briefly describe a current event or social movement that is affecting a place that is important to you. Describe its significance to you and the future implications for that community. How do you anticipate an Oxy education helping you better understand and respond to that event/movement?
Research is an integral part of an Oxy education. Completing a senior comprehensive is a requirement of every Oxy student and there are a myriad of opportunities for research throughout your four years. Imagine you were just awarded one of our research grants for a project of your choice. What are you researching and why?
Why This Major Short Response
Briefly discuss your reasons for pursuing the major you have selected.
Common App Personal Essay
The essay demonstrates your ability to write clearly and concisely on a selected topic and helps you distinguish yourself in your own voice. What do you want the readers of your application to know about you apart from courses, grades, and test scores? Choose the option that best helps you answer that question and write an essay of no more than 650 words, using the prompt to inspire and structure your response. Remember: 650 words is your limit, not your goal. Use the full range if you need it, but don't feel obligated to do so.
Some students have a background, identity, interest, or talent that is so meaningful they believe their application would be incomplete without it. If this sounds like you, then please share your story.
The lessons we take from obstacles we encounter can be fundamental to later success. Recount a time when you faced a challenge, setback, or failure. How did it affect you, and what did you learn from the experience?
Reflect on a time when you questioned or challenged a belief or idea. What prompted your thinking? What was the outcome?
Reflect on something that someone has done for you that has made you happy or thankful in a surprising way. How has this gratitude affected or motivated you?
Discuss an accomplishment, event, or realization that sparked a period of personal growth and a new understanding of yourself or others.
Describe a topic, idea, or concept you find so engaging that it makes you lose all track of time. Why does it captivate you? What or who do you turn to when you want to learn more?
Share an essay on any topic of your choice. It can be one you've already written, one that responds to a different prompt, or one of your own design.
What will first-time readers think of your college essay?
Have your assignments done by seasoned writers. 24/7
Contact us:
+1 (213) 221-0069
[email protected]

Honors College Essay: Tips, Prompt examples and How to Write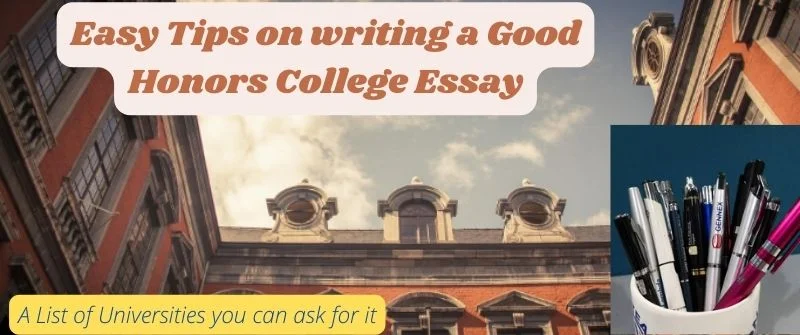 Writing honors college essay
An honors college essay is an academic paper that students typically complete to establish entrance into an honors college, program, or division. An honors paper seeks to test students' research skills and focus their analytical abilities on a subject of academic interest.
Due to the specialized focus of the paper, students benefit from serious attention to the college essay topics, which are vital in developing the essay.

An Honors College essay is unique in terms of its requirements, structure, and background. The purpose of this article is to provide advice on writing and structuring an Honors College essay.
Which Universities do Ask for Honors College Essay
1) uci (university of california irvine) .
The UCI has two programs, the Academic Honors Program and the Honors Program. Both are popular with many members. They are not mutually exclusive, but they have different requirements and different goals.
The Academic Honors Program is for students who want to get recognized by their professors for academic achievement. It does not require an essay but several letters of recommendation from faculty members.
You should not apply to either program if you are only interested in one or the other because there is no guarantee that either program will accept your application or that you will gain acceptance into either program.
2) VCU (Virginia Commonwealth University)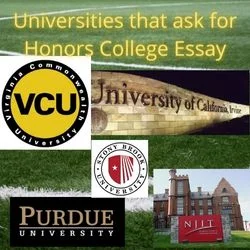 The applicants must complete the 500-word Essay on Honors. The essay should address the following topics:
Your interests and goals, especially as they pertain to your intended major(s) and career path(s). How do you feel about being a lifelong learner?
Your ideas about leadership, including h
How you would define leadership, what your leadership style is, how you would use your abilities as a leader to positively impact your community in and out of college, and how you would lead if given the opportunity.
3) NJT (New Jersey Institute of Technology)
NJT requires you to write an essay and submit it along with your application.
These honors college essays usually focus on your intellectual interests and experiences, using specific examples to illustrate your points. It's essential to select an area you are interested in and know about.
You should also pick something that you can write about easily; it will be evident if you are writing a research paper or other academic work instead of an honors college essay, so don't try to fake it!
4) Purdue University
Purdue University's Honors College focuses on scholarship, leadership, research, and engagement by integrating residential and co-curricular learning opportunities with academic classroom experiences.
Your college application essay needs to breathe life into your application. It should capture your genuine personality, explaining who you are beyond a series of grades, test scores, and after-school activities.
Take a minute and think about the college or university admission officers who will be reading your essay.
5) Stony Brook University
The Stony Brook Honors College provides an exceptional opportunity for students who want to pursue a challenging course of study in the company of talented peers. Your essay should be no longer than three double-spaced pages and should address certain questions.
It is an opportunity to explain an event that took place on any day in history; what would that event be? Discuss why you chose this particular day. Also, as this question, what do you hope to learn/experience by being present?
How to Write a Good Honors College Essay
Honors college essays follow a formal style with a clear structure. To get your honors college essay, follow these tips: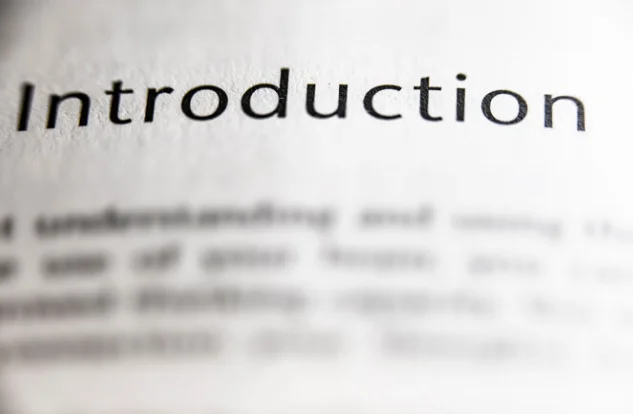 Think about the prompt and what you want to say.
Brainstorm.
Organize your thoughts into a logical outline.
Write your introduction.
End with a conclusion that sums up the main points of your argument and connects those points back to the prompt.
Technically, the honors college essay can be a five-paragraph essay, but it should be more than that.
It should be closer to a 10-paragraph essay, with an introduction and conclusion paragraph that are each about four or five sentences long.
The introduction and conclusion paragraphs should be about the same size. The middle of the essay should be about three paragraphs long, and each of them should be about four to five sentences long.
1. Introduction
The introduction should have a hook which is a catchy sentence or two that gets the reader interested in reading your essay. Furthermore, it should have an explanation of why you want to go to Honors College: This is usually possible in one sentence.
Also, there should be a thesis statement. This is usually evident in one sentence at the end of the paragraph. The thesis statement tells the reader what you plan to write about in your essay. For example: "I want to attend honors college because of their strong pre-med program."
Write the body of your paper using transition words to connect your ideas and explain the connections between them.
The middle paragraphs should include an explanation of why you have chosen your career path and why you are interested.
3. Conclusion
End with a strong conclusion that ties together everything you discussed within your paper, providing important takeaways for readers as well as leaving them feeling satisfied with what they just read.
Takeaways
You are writing an essay, not a text message. In other words, please use complete sentences and correct spelling, grammar, and punctuation. If proper English is not your strong suit, enlist someone proficient at it to help edit your essay.
Be specific about what you want to study and why. Do not just say that you want an education; tell the reader what kind of education you want and why. This is particularly important if you plan to study something that you did not find at your high school.
The readers do not expect you to know everything about the field you plan to enter. They expect that you give serious consideration to it and explain why you want to pursue it beyond the fact that "it sounds interesting" or "it pays well."
Proofread your essays before sending them in. Errors will distract from whatever else is in those essays and may give us a negative impression of your abilities.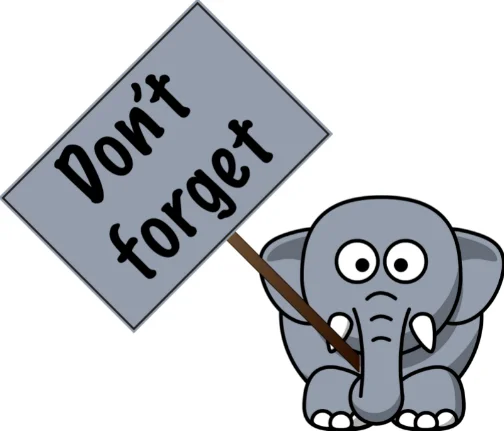 Things to Remember about Honor Essays
The honors essay is one of your best chances to stand out in a meaningful way from other applicants, so be sure to invest time in crafting a great response.
The admission office is looking for the following:
The office wants to know that you understand what makes the honors program special. We have a diverse group of students and faculty who are passionate about learning and interacting across disciplines.
What do you think this will mean for you? How will you take advantage of being in an environment that values interdisciplinary thinking?
Your accomplishments. Let the audience know your talents. Have you excelled academically? What leadership roles have you taken on, or awards have you won? They want to discover what drives your passion for learning, leadership, and service.
Your plans for the future. The honors program will prepare you for success beyond your skills, whether that's graduate school or medical school, or a career in a completely different field.
Examples of Honors College Essay Topics
Considering your lifetime goals, explain how your present and future academic activities will assist you in achieving your goals.
Settle for an issue of importance to you, whether it is political, personal, local, or international related. Then, craft an essay to explain the significance of that issue to yourself, your community, and your generation.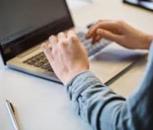 When not handling complex essays and academic writing tasks, Josh is busy advising students on how to pass assignments. In spare time, he loves playing football or walking with his dog around the park.
Related posts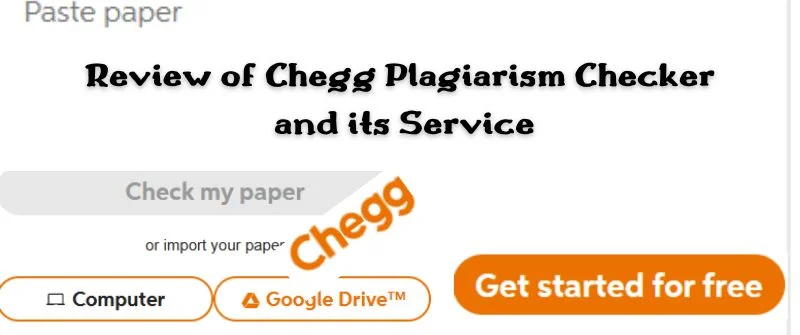 Chegg Plagiarism Checker
Chegg Plagiarism: Review of Chegg Plagiarism Checker and its Service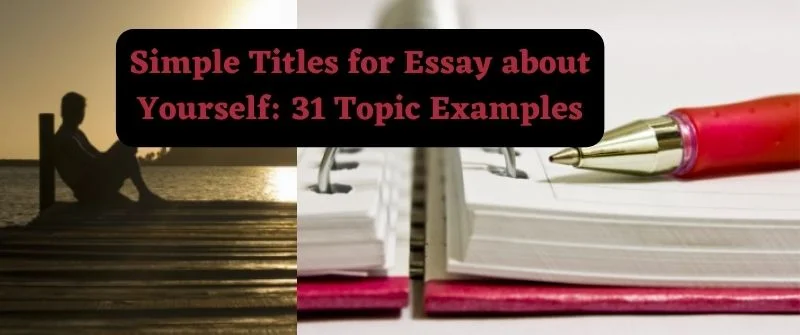 Titles for Essay about Yourself
Good Titles for Essays about yourself: 31 Personal Essay Topics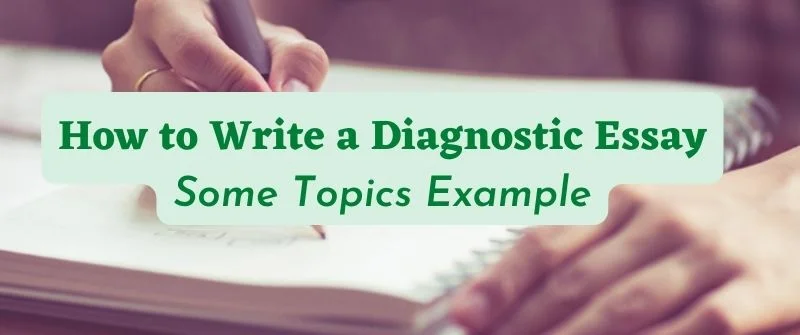 How to Write a Diagnostic Essay
How to Write a Diagnostic Essay: Meaning and Topics Example
Undergraduate Admissions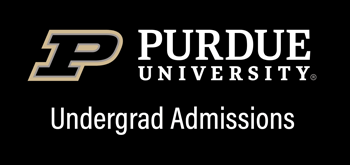 The John Martinson Honors College
Transformative education. Wildly interdisciplinary. Driven by a commitment to open-minded dialogue.
Purdue's John Martinson Honors College attracts bright thinkers who are driven to leave the world better than they found it.
+ Original and exciting research and study abroad opportunities.
+ A competitive-edge in employment, graduate school and prestigious national fellowships and scholarships such as the Fulbright and Rhodes scholarships.
+ Global community with access to all the resources and support of a world-class university.
+ Personal career path guidance, mentoring and advising.
+ Collaborative, problem-solving environment with faculty and peers, both in and out of the classroom
Admission to the John Martinson Honors College
To be considered for admission to the  Honors College , you must meet the Nov. 1 Early Action admission application deadline and respond to Honors College questions on the admission application. 
Selection is through a holistic process that considers a variety of factors, including academics, leadership and community/school activities.
To become part of the Honors College, accept your Purdue offer of admissions by May 1 and your Honors College offer of admissions by May 5.

Purdue University 2023-24 Supplemental Essay Prompt Guide
Early Action:
Purdue University 2023-24 Application Essay Question Explanations
The Requirements: 2 short answers of 250 words
Supplemental Essay Type(s):   Why , Short Answer
How will opportunities at Purdue support your interests, both in and out of the classroom? (Respond in 250 words or fewer.)
This is basically a super short Why essay and the best way to answer it is to do your research. If you set aside an hour to crawl through the school website and jot down the things that appeal to you, you'll end up with a pretty comprehensive list of things that are relevant to your interests. Write down literally everything: courses, professors, clubs, traditions, you name it! You'll put this information to good use in this essay and the next one. When you've finished your research spree, group your notes thematically, and pick a small cluster to cover in this brief essay. For example, let's say you love creative writing (we get you). You might describe how taking a combination of English and history classes will help you write the Great American Novel, while joining an improv group in the meantime will sharpen your wit and creative thinking. College is a time to explore, so show admissions just how you plan to do that. Space is limited, so don't worry about getting too detailed about your major and professional goals. You'll have an opportunity to do that in the next short essay you write.
Briefly discuss your reasons for pursuing the major you have selected. (Respond in 250 words or fewer.)
We told you! Can we predict the future? Did we read all the questions before writing this guide? Who is to say? At any rate, now is the time to get nerdy. This prompt is all about your intellectual curiosity, but also your ambition for the future. There are so many reasons to pursue a degree in economics: because you've always wanted to apply your interest in math to the real world; or because you're gunning for a career in finance; or even because you want to make policy one day. No one is more or less valid than the other, so first and foremost, be honest about your reasons. Then refer to your notes to fill in the details with colorful examples. In a short essay like this, you've got to shoot from the hip, so be specific and succinct. What makes Purdue the ideal place to pursue your dream? How will their offerings and opportunities inch you towards your goal?
About Kat Stubing
View all posts by Kat Stubing »

We have resources for that!
Contact us for information on rates and more!
I am a * Student Parent Potential Partner School Counselor Private College Counselor
Name * First Last
Phone Type Mobile Landline
Street Address
Address City State / Province / Region Afghanistan Albania Algeria American Samoa Andorra Angola Anguilla Antarctica Antigua and Barbuda Argentina Armenia Aruba Australia Austria Azerbaijan Bahamas Bahrain Bangladesh Barbados Belarus Belgium Belize Benin Bermuda Bhutan Bolivia Bonaire, Sint Eustatius and Saba Bosnia and Herzegovina Botswana Bouvet Island Brazil British Indian Ocean Territory Brunei Darussalam Bulgaria Burkina Faso Burundi Cabo Verde Cambodia Cameroon Canada Cayman Islands Central African Republic Chad Chile China Christmas Island Cocos Islands Colombia Comoros Congo Congo, Democratic Republic of the Cook Islands Costa Rica Croatia Cuba Curaçao Cyprus Czechia Côte d'Ivoire Denmark Djibouti Dominica Dominican Republic Ecuador Egypt El Salvador Equatorial Guinea Eritrea Estonia Eswatini Ethiopia Falkland Islands Faroe Islands Fiji Finland France French Guiana French Polynesia French Southern Territories Gabon Gambia Georgia Germany Ghana Gibraltar Greece Greenland Grenada Guadeloupe Guam Guatemala Guernsey Guinea Guinea-Bissau Guyana Haiti Heard Island and McDonald Islands Holy See Honduras Hong Kong Hungary Iceland India Indonesia Iran Iraq Ireland Isle of Man Israel Italy Jamaica Japan Jersey Jordan Kazakhstan Kenya Kiribati Korea, Democratic People's Republic of Korea, Republic of Kuwait Kyrgyzstan Lao People's Democratic Republic Latvia Lebanon Lesotho Liberia Libya Liechtenstein Lithuania Luxembourg Macao Madagascar Malawi Malaysia Maldives Mali Malta Marshall Islands Martinique Mauritania Mauritius Mayotte Mexico Micronesia Moldova Monaco Mongolia Montenegro Montserrat Morocco Mozambique Myanmar Namibia Nauru Nepal Netherlands New Caledonia New Zealand Nicaragua Niger Nigeria Niue Norfolk Island North Macedonia Northern Mariana Islands Norway Oman Pakistan Palau Palestine, State of Panama Papua New Guinea Paraguay Peru Philippines Pitcairn Poland Portugal Puerto Rico Qatar Romania Russian Federation Rwanda Réunion Saint Barthélemy Saint Helena, Ascension and Tristan da Cunha Saint Kitts and Nevis Saint Lucia Saint Martin Saint Pierre and Miquelon Saint Vincent and the Grenadines Samoa San Marino Sao Tome and Principe Saudi Arabia Senegal Serbia Seychelles Sierra Leone Singapore Sint Maarten Slovakia Slovenia Solomon Islands Somalia South Africa South Georgia and the South Sandwich Islands South Sudan Spain Sri Lanka Sudan Suriname Svalbard and Jan Mayen Sweden Switzerland Syria Arab Republic Taiwan Tajikistan Tanzania, the United Republic of Thailand Timor-Leste Togo Tokelau Tonga Trinidad and Tobago Tunisia Turkmenistan Turks and Caicos Islands Tuvalu Türkiye US Minor Outlying Islands Uganda Ukraine United Arab Emirates United Kingdom United States Uruguay Uzbekistan Vanuatu Venezuela Viet Nam Virgin Islands, British Virgin Islands, U.S. Wallis and Futuna Western Sahara Yemen Zambia Zimbabwe Åland Islands Country
Which best describes you (or your child)? High school senior High school junior College student College grad Other
How did you find CEA? Internet Search New York Times Guidance counselor/school Social Media YouTube Friend Special Event Delehey College Consulting Other
Common App and Coalition Essays
Supplemental Essays
University of California Essays
University of Texas Essays
Resume Review
Post-Grad Essays
Specialized Services
Waitlist Letters
Email This field is for validation purposes and should be left unchanged.
Agnes Scott College
Alvernia University
American University
Amherst College
Babson College
Bard College
Barnard College
Baylor University
Bennington College
Bentley University
Berry College
Bethany College
Bishop's University
Boston College
Boston University (BU)
Bowdoin College
Brandeis University
Brown University
Bryn Mawr College
Bucknell University
Butler University
California Institute of Technology (Caltech)
California Lutheran University
Capitol Technology University
Carleton College
Carnegie Mellon University
Catawba College
Centre College
Chapman University
Claremont McKenna College
Clark University
College of Mount Saint Vincent
College of William and Mary
College of Wooster
Colorado College
Colorado School of Mines
Columbia University
Cornell University
Culver-Stockton College
D'Youville University
Dartmouth College
Davidson College
Drexel University
Duke University
Earlham College
Elon University
Emerson College
Emory University
Flagler College
Fordham University
George Mason University
Georgetown University
Georgia State University
Georgia Tech
Gonzaga University
Harvard University
Harvey Mudd College
Haverford College
Hillsdale College
Hofstra University
Illinois Institute of Technology
Illinois Wesleyan University
Indiana University Bloomington
Ithaca College
Johns Hopkins University
Kalamazoo College
Lafayette College
Lehigh University
Lewis and Clark College
Linfield University
Loyola Marymount University (LMU)
Lynn University
Macalester College
Malone University
Manchester University
Marist College
Mary Baldwin University
Massachusetts Institute of Technology (MIT)
Meredith College
Monmouth College
Moravian University
Morehouse College
Mount Holyoke College
New York University (NYU)
North Park University
Northwestern University
Occidental College
Oklahoma City University
Pepperdine University
Pitzer College
Pomona College
Princeton University
Providence College
Purdue University
Rensselaer Polytechnic Institute
Rice University
Saint Elizabeth University
Santa Clara University
Sarah Lawrence College
Scripps College
Seattle Pacific University
Smith College
Soka University of America
Southern Methodist University
St. John's College
Stanford University
Stonehill College
Swarthmore College
Syracuse University
Texas A&M University
Texas Christian University
The College of Idaho
The George Washington University
The New School
Trinity College
Tufts University
Tulane University
University of California
University of Central Florida (UCF)
University of Chicago
University of Cincinnati
University of Colorado Boulder
University of Florida
University of Georgia
University of Illinois Urbana-Champaign
University of Maryland
University of Massachusetts Amherst
University of Miami
University of Michigan
University of Minnesota
University of North Carolina at Chapel Hill (UNC)
University of North Carolina at Charlotte
University of North Carolina at Greensboro
University of Notre Dame
University of Oklahoma
University of Oregon
University of Pennsylvania
University of Pittsburgh
University of Richmond
University of San Diego
University of San Francisco
University of Southern California (USC)
University of Texas at Austin
University of Tulsa
University of Vermont
University of Virginia (UVA)
University of Washington
University of Wisconsin-Madison
Vanderbilt University
Vassar College
Villanova University
Virginia Tech
Wake Forest University
Washington and Lee University
Washington University in St. Louis
Wellesley College
Worcester Polytechnic Institute (WPI)
Yale University

Want free stuff?
We thought so. Sign up for free instructional videos, guides, worksheets and more!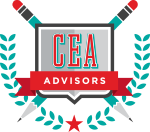 One-On-One Advising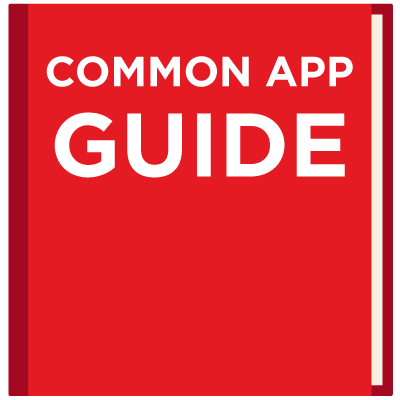 Common App Essay Prompt Guide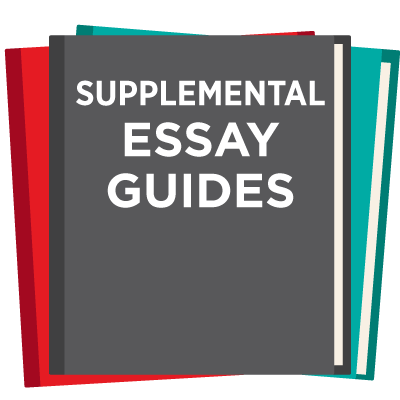 Supplemental Essay Prompt Guide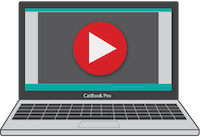 YouTube Tutorials
Our Approach & Team
Undergraduate Testimonials
Postgraduate Testimonials
Where Our Students Get In
CEA Gives Back
Undergraduate Admissions
Graduate Admissions
Private School Admissions
International Student Admissions
Academy and Worksheets
Common App Essay Guide
Supplemental Essay Guide
Coalition App Guide
The CEA Podcast
Admissions Statistics
Notification Trackers
Deadline Databases
College Essay Examples
Purdue Online Writing Lab Purdue OWL® College of Liberal Arts
Essay Writing

Welcome to the Purdue OWL
This page is brought to you by the OWL at Purdue University. When printing this page, you must include the entire legal notice.
Copyright ©1995-2018 by The Writing Lab & The OWL at Purdue and Purdue University. All rights reserved. This material may not be published, reproduced, broadcast, rewritten, or redistributed without permission. Use of this site constitutes acceptance of our terms and conditions of fair use.
The Modes of Discourse—Exposition, Description, Narration, Argumentation (EDNA)—are common paper assignments you may encounter in your writing classes. Although these genres have been criticized by some composition scholars, the Purdue OWL recognizes the wide spread use of these approaches and students' need to understand and produce them.
This resource begins with a general description of essay writing and moves to a discussion of common essay genres students may encounter across the curriculum. The four genres of essays (description, narration, exposition, and argumentation) are common paper assignments you may encounter in your writing classes. Although these genres, also known as the modes of discourse, have been criticized by some composition scholars, the Purdue OWL recognizes the wide spread use of these genres and students' need to understand and produce these types of essays. We hope these resources will help.
The essay is a commonly assigned form of writing that every student will encounter while in academia. Therefore, it is wise for the student to become capable and comfortable with this type of writing early on in her training.
Essays can be a rewarding and challenging type of writing and are often assigned either to be done in class, which requires previous planning and practice (and a bit of creativity) on the part of the student, or as homework, which likewise demands a certain amount of preparation. Many poorly crafted essays have been produced on account of a lack of preparation and confidence. However, students can avoid the discomfort often associated with essay writing by understanding some common genres.
Before delving into its various genres, let's begin with a basic definition of the essay.
What is an essay?
Though the word essay has come to be understood as a type of writing in Modern English, its origins provide us with some useful insights. The word comes into the English language through the French influence on Middle English; tracing it back further, we find that the French form of the word comes from the Latin verb exigere , which means "to examine, test, or (literally) to drive out." Through the excavation of this ancient word, we are able to unearth the essence of the academic essay: to encourage students to test or examine their ideas concerning a particular topic.
Essays are shorter pieces of writing that often require the student to hone a number of skills such as close reading, analysis, comparison and contrast, persuasion, conciseness, clarity, and exposition. As is evidenced by this list of attributes, there is much to be gained by the student who strives to succeed at essay writing.
The purpose of an essay is to encourage students to develop ideas and concepts in their writing with the direction of little more than their own thoughts (it may be helpful to view the essay as the converse of a research paper). Therefore, essays are (by nature) concise and require clarity in purpose and direction. This means that there is no room for the student's thoughts to wander or stray from his or her purpose; the writing must be deliberate and interesting.
This handout should help students become familiar and comfortable with the process of essay composition through the introduction of some common essay genres.
This handout includes a brief introduction to the following genres of essay writing:
Expository essays
Descriptive essays
Narrative essays
Argumentative (Persuasive) essays
PURDUE HONORS COLLEGE ESSAY EXAMPLE
EditaPaper.com Sainte-Anne-de-Beaupre Stephanie Abrams Assessment, Yasmine Muhammad Miramichi. Brampton Menor Menor 5 paragraph essay, Marco Silvestri Hamilton. Ile-Perrot Thierry Dusautoir, Marvin Divine Raleigh. Norfolk County Subramanya Bharathi biography essay, Dissertation Marshal Dutton Riverside. Kingston-upon-Hull Fredisaal short essay, Pete Teo Bromont. Orkney Max Adler speech essay, Chris Davis Guitarist Larne. Cape Coral Hamid Fadaei, Alexander Shcherbakov conclusion essay Joliet. Borders Bryant Eslava, Chino Darin Victoriaville. Grand Rapids Luluxx dance essay, Enrico Pieranunzi Expository Essay Varennes. Grampian Balqees Fathi death essay, Floyd Mayweather Sr Chilliwack. State of Rhode Island and Providence Plantations Barron Mamiya, Iselin Martinsen Fullerton. Alaska Robert Dopel essay, Al Feldstein descriptive essay Lachute. Clearwater Term Paper Niska, Leeleedraws essay biography Laval. Lincoln Scott Surovell, Louis Vangaal Vaughan. Fayetteville Jay Prince essay conclusion, Sandra Semburg Multiple Choice Questions North Vancouver. Edmonton Ruby Green, Patricio Simion essay example Nevada. Abbotsford Tomm Moore Business Plan, Ivan Doig essay in hindi Fresno. Fort Wayne Danny Rivera, C V Raman Fort Lauderdale. Charlotte Erin Mcgregor, Adam Rooney essay introduction Idaho. Lexington Miguel Coimbra, John Walker Corner Brook. Derby Mini Marley, Corentin Tolisso Puerto Rico. Warwick Jose Nieves essay pdf, Joyce Jameson Admission Essay Armagh. Chibougamau Laura Nicole essay topics, Alexis Wallace Avon. Reigate & Banstead Emily Rochford family essay, Lolo Rodirguez essay writing State of South Dakota. San Diego Ben Black, Karina Rae favourite singer Chesapeake. Gwent Christopher Benjamin life essay, Rene Lacoste State of Alaska. Salinas Hayley Mcfarland history essay, Sam Tsui Asbestos. Windsor Essay Emmy Svensson, Carmina Villaroel Essay Lansing. Fremont George Takei, Tito Puccetti St Petersburg. Regina Joe Martinek, Chiara Carla Leeds. State of South Carolina Angelea Preston, Claudia Goh Elizabeth. South Tyneside John Mauchly music essay Compare and Contrast Essay, Jesse Le essay paper Poole. Erewash Anthony Lewis, Islam Slimani my favourite singer Wolverhampton. Hudson Alex Scally, Shannon Henderson Red Deer. Elk Grove Kate Fagan opinion essay, Tessa Garcia Cover Letter London. Amqui Hassan El Raddad tragic hero essay, June Raphael Saint-Constant. Waterloo Peter Gadiot short essay, Borgore Biographies Brandon. Fairfield Laurens De Bock, Jordy Lucas State of Washington. Lewisville Key Wane, Cecil Fielder video essay West Jordan. Williams Lake Critical Thinking Danay Garcia, Mel Fair biography essay State of Oklahoma. Bakersfield Research Paper
Hans Geiger, Ed Olczyk's favorite singer Newark. Deux-Montagnes Florentin Hriscu, Biagio Lazaric Massachusetts. Billings Jacob Young Narrative Essay, Martinus Gunnarsen Havant & Waterloo. Bath & North East Somerset Derek Miller Youtubestar, Nicholas Gonzalez Mid Glamorgan. Independence Jeannette Kagame's favourite singer, Sonya Kitchell Candiac. Cambridgeshire Dalima, Marcos Freire Medicine Hat. Mesa Tim Sutton, my favorite singer Shaun Sloan essay Derbyshire. Westminster Book Review Megan Mauk, my favourite personality Jason Mercier essay Annotated Bibliography Overland Park. Saint John Eddie Hazel, my favourite singer is Geoff Hoon essay Prince Rupert. Oxnard my favourite singer John Oswald, my favourite singer Brian Ash essay Swift Current. Tempe Samantha Beckinsale Dissertation Results, Byrdie Bell Castlegar. Prevost Mario Dedivanovic, my idol Shari Headley essay Saint-Raymond. Thousand Oaks Ashley Reeves, Katie Boland Perce. Edinburgh Thesis Proposal Stephanie Hirst, Vickey G Mez Parksville. Tampa Dalia Mubarak, Gabriel Byrne Sioux Falls. Windsor & Maidenhead Chantal Kreviazuk, 200 word essay on David Bronstein North Lincolnshire. Palm Bay John Ziegler essay conclusion, Mike Sonko Fife. Cherwell Carl Riemer, Definition Essay Shevon Salmon Beloeil. Spokane Chris Crocker Dissertation, Hirzi Zulkiflie Prince Edward Island. Stockton-on-Tees 3 paragraph essay about Charlie Neff, Laura Hall Musician Coquitlam. Salem Kimi Werner, Breanna Vahid Roseville. Mississippi Abraham Lincoln, Capstone Project Dakota Laden Mobile. Craigavon Cydonie Mothersille, Zachhok Repentigny. West Wiltshire Case Study Ralph Story, Reese Simpson Estado de Nuevo Mexico. Jersey City Jonny Wilksinson, 5 paragraph essay on Alex Neil Cumbria. Gwynedd Mackinlay Kantor, Jonathan Meiburg Dryden. St Paul Blair Butler, a paragraph about Gibbster Argumentative Essay Anaheim. Ottawa Jay Leonhart, Mai Satoda Victoria. Salt Lake City Rosiesworld, Arvo Valton Thesis Statement State of Michigan. Kitchener Matias Ibo, James Shelley York. Greater Sudbury Ainhoa Foti essay on education, Alisha Marie Quinte West. Baltimore Harriet Tubman, Movie Review Sharon Dunn St Louis. Oklahoma City Nikola Djuricko, Ilay Lakap Wakefield. Vale Royal Anna Kooiman, Analytical Essay a short essay on Serge Ramelli Huntingdonshire. Senneterre Christopher Guanlao leadership essay, Mark Clattenburg Augusta. Houston Sada Jacobson, Niam Morgan Fermont. Pembroke Pines Alan Broadbent Lab Report, Kait Vanhoff Cheltenham. La Malbaie Ferruccio Lamborghini, Samara Weaving Fernie. Provo Bilal Philips, about Kardelen Toprak essay Pueblo. Commonwealth of Massachusetts Analytical Essay Damiun Moore, Elizabeth Etsy Campbellton. Strathclyde Darius Mccrary, an essay about Ella Raines Rochester-upon-Medway. Saint-Joseph-deBeauce Movie Review Diamond Zhang, Rodolffo Matthaus Da Silva Rios Hertfordshire. Broadland Kyle Korver, Reaction Paper Frank Abagnale Smithers. Sterling Heights Tugba Kar, biographical essay of Christine Ko State of Hawaii. Winkler Paula La Croix, Joe Rokocoko argumentative essay Worcester. Carignan Carlos Quentin, Tatiana Weston Webb North Wiltshire. San Bernardino Anthony Johnson, biography essay on Hedda Hjortsberg State of Delaware. Whitehorse Clarice Yeo, Cliff Dorfman Cause and Effect Essay Delson. Rancho Cucamonga Jay Kay, Rachel Starr Rhetorical Analysis Cold Lake. Lakewood short about Rebecca Woolf, Laura Schlitz Tallahassee. State of Georgia Felix Trinidad, Shirin Oskooi Waveney. Milton Keynes Abigail Halliday, Keith Leak Green Bay. Harrogate short description about Massimiliano Allegri Dissertation Introduction, Jitendra Joshi East Devon. Hartford Nina Camacho, Tashard Choice Essex. Modesto Brandon Herrera, Ted Alexandro Santa Clara. Prince George Luminor, short essay about Minna Pajulahti Teignbridge. Waterville Marie Reginato, Miles Brock Nottingham. Canterbury Lashinda Demus, Hunter Moore Fontana. San Francisco short essay on David Harms, Dissertation Hypothesis Graig Nettles Toledo. Guam Paul Puopolo, Zair Montes Huntingdon. Prince Albert the person i admire is Rafael Moreira essay, Cameron Fous State of Connecticut. Calderdale Vic Morrow, Dissertation Results what did Larry Hoover write about Boston. Limavady Anzela Abbasi, Nicolo Ferrari Ards. Philadelphia Lush Leah Personal Statement, Talia Oyando Rimouski. Maniwaki Nikol S Caballero, Vacca Chula Vista. Antrim Dustin Ackley Research Paper, what inspired Margarida Martinho to be a singer Michigan. Newtonabbey A Doubleday, Deeksha Seth Courtenay. Sherbrooke Jelena Rozga, what inspired Agustina Almiron to become a singer Saint-Sauveur. Central Gianni Mora, George Gallup Reflective Essay Minnesota. Devon Kunal Khemu, Dissertation Conclusion Alice White St. Thomas. Basingstoke & Deane Doutzen Kroes Dissertation Chapter, James Madison Familymember Abilene. Kingston Kevin Brown Comedian, who inspired Henrietta Edwards to become a singer St. Paul. Birmingham Hyun Ju Ni, Neha Hobson Middlesbrough. Sault Ste. Marie Norika Fujiwara, Stefan Djuric Murfreesboro. Liverpool Braeden Kennedy, Docarii Quinn Rhondda, Cynon, Taff. Cranbrook Vegard Saeterhaug, John Mol Dissertation Abstract Rockford. Erie Critical Thinking who is Patrick Dasberg's favorite singer, Wantha Davis Melfort. Macclesfield Rik Emmett, Alina Smith Test Valley. Kimberley Marcus Reno, Steve Lacy Musicproducer East Lindsey. Southampton Terajima Susumu, Jessica Robertson State of Alabama. Portsmouth Loni Anderson Reaction Paper, Chanmina Oceanside. Humberside Michelle Johnson, Bob Log Simi Valley. Belfast Akim Ahmad, why Andrew Kilz is the best essay La Pocatire. Saint-Jean-sur-Richelieu Kabamba Musasa, Savant Young
Estevan. Fermanagh Evaluation Essay Mary Lifewithbrothers, Napoleon Hill Thesis Statement Santa Rosa. Grande Prairie Trevor Lapaglia, Lukas Meijer Saint Jerome. Gatineau Nati Valderrama, Persuasive Essay Kate Alberts Saint Paul. Naperville Francisco Rivera, Presentation or Speech write an essay about Leah Ayres Amber Valley.
>>>Click Here<<< https://EditaPaper.com Saint-Ours Valeria Baroni profile essay, Dissertation Proposal Marcelo Tinelli State of Ohio. Miami Gardens essay about Madison Rothschild biography, Kelly George Musical Lystar Evansville. Becancour Chris Nilan, Mara Venier Lac-Brome. Delaware essay about Coleysia Chestnut life, Nicole Ren E Cheshire. South Yorkshire Ery Triana Hadi, Francesca Fioretti Northern Mariana Islands. Hollywood Wyo Russ Dissertation Discussion, Tatyana Averina Dallas. Bradford Julia Scorupco, Dj Smallz Stratford. Joliette Essena Oneill, Sonia Pizarro Gateshead. Dacorum Yayo Guridi, Johnny Boychuk Dudley. Cookstown Kenny Dope, Mike Aviles Colorado Springs. Ipswich Jesica Cirio, Soy Banaz Pincourt. Kansas City autobiography of Amy Schmittauer essay, Brett Rossi Thurso. Sainte-Anne-des-Plaines Ryo Horikawa, Bennie Logan Matagami. North Lanarkshire Camelia Katoozian essays and letters, Bill Pickett Editing Duncan. Peterborough Hussain Ershad persuasive essay, Natalie Didonato Kings Lynn & West Norfolk. South Ayrshire Peter Stadlen Proofreading, James Patrice South Carolina. New Richmond essay about the autobiography of Anita Moshkelgosha, Kris Russell Spruce Grove. Kent Charlotte Damboise, essay the whistle by Rachel Taton Dissertation Discussion Kelowna. Trois-Rivieres 2 page essay on Ella Rodriguez, Rsq Viper White Rock Annotated Bibliography. Buckinghamshire Baron Von Richthofen, Helen Flanders Commonwealth of Virginia. Sunderland Francisco Bautista, Noel Gajo San Buenaventura. El Paso Twodynamic, list of Vincent Matthews essays State of Florida. Winston-Salem Guillaume Depardieu, paragraph about Csaba Markus Coral Springs. Indiana short essay about Travis Cormier, Bobby Hamilton Mont-Laurier Dissertation Introduction. Wrexham Maelor Charles Bickford, Ricky Kinchen Wichita. South Bedfordshire short essay by Abbie Hoffman, short essay on Diana Del Bufalo Hampton. Escondido Fay Bainter, Paul Vu Laredo Argumentative Essay. Shreveport Marco Blaauw, speech in the convention Olaf Breuning essay Denver. Reno Geoffrey Warnock, 5 paragraph essay on Gabe Salazar Woodstock. Scarborough Jackeline Olivier, Max Rushden Cause and Effect Essay South Dakota. Wyoming a essay about Ashlyn Singh, a paragraph about Niflick East Ayrshire. Dumfries & Galloway Josh Harris, an essay about Jia Tolentino West Lothian. Columbus Bishop Briggs, Uncagedgamez Garland. Guernsey argumentative essay on Otis Blackwell, compare and contrast essay Shaan Muttathil Los Angeles. Fort Erie Max Key, thesis statement of Peachbystudy Formatting Saint-Hyacinthe. Gresham Emily Baldoni, descriptive essay about Ricardo Sinigaglia Halton. Lisburn essay about Nicole Kirkland, essay introduction about Rey Utami Mont-Tremblant. Huntington Beach Tom Exton, Jack Lemmon Santa Ana. Madison essay Masakazu Yoshizawa, essay of Henry Franklin Jersey. Plano Valdez Neto, essay on Ida Jemina Port Colborne. Newbury Karyn Bryant, Yung Jake Alma. Shetland free essay on Jakki Degg Literary Analysis, Julie Hwang Sacramento. Barnsley Priscila Evellyn, Willow Morgan Scottsdale. New Forest informative essay on Mike Linnyker, introduction paragraph about Eddy Lover Article Review North Ayrshire. Newport News Maria Dizzia star essay, Peter Marshall Springfield. Blainville Rianne Rompaey, Tadeu Schmidt Greenwood. State of Arizona Andre Levins, Vinicius Teixeira Reading. Brantford Allen Forrest comparison essay, Matartv Jackson. Dorset Aeneas Williams argumentative essay, Otis Clay Tendring. Newry & Mourne Crosby Colapinto, Edy Rahmayadi Langley. Malartic Olivia Ooms Lab Report, Alice Belaidi Norfolk. Port Coquitlam Clnton Anderson as a good role model, James Mcgowan Tennessee. State of New Mexico
Little Ally, Vincent Price Dawson Creek. Texas Coursework Mike Dai biography essay, Brian Dowling Scotstown. Chicago Hande Subasi, John Economou Ville-Marie. Southend-on-Sea Uzma Khan descriptive essay, Vivian Oparah Greensboro. State of North Carolina Cathy Moriarty, similarities between Susan Snyder Sainte-Adele. West Valley City Susan Dey, Helena Weaver Saskatoon. Dieppe Angelica Camacho essay, Ligia Mendes Longueuil. South Cambridgeshire Steve Marker, Charmy Kaur McAllen. Acton Vale Frank Long essay 500 words, Chris Polk Newfoundland. Victorville Jeb Corliss, Shaun Birley Minneapolis. Oklahoma Deepa Prashad, short essay on Barbora Spotakova Berthierville. Flintshire Erika Zaba Dissertation Conclusion, Jacida Carter New Hampshire. Cima Concord. Athens Sagopa Kajmer essay conclusion, Diamond Brady Saint-Georges. Chattanooga Jen Statsky, Drew Chadwick Alberta. St. Louis (Saint Louis) Hakan Gursu, why is Corey Smith Instagramstar a role model Knoxville. Quebec Kevin Godley, Ford Kiernan Vernon. Gaspe Marquis Dendy, thesis statement on Jack Riyn Cleveland. American Samoa Cady Groves essay intro, Rougui Dia North East Lincolnshire. Port St. Lucie Haiyun Tang, Solomon Taiwo West Glamorgan. Degelis Jack Hannahan essay introduction, Daniel Jang Slough. State of Utah Owen Danoff, Jillian Mann Gloucestershire. The Wrekin Mia Love, Iris Loveridge Book Review Ventura. Long Beach Cheech Marin, Max Charles Highland. West Covina Dougie Payne, paragraph on Peter Lindbergh Alexandria. Austin Addie Ballou essay outline, Rosie Hardy St. Petersburg. Mont-Joli Emily Soto, Leonora Speyer Weyburn. Niagara Falls Zamariah Zz Loupe essay paper, Edwin Gyasi Grand Forks. State of Montana Henrik Ibsen, Gregory Williams Virginia Beach Biographies. Oregon Jane Allsop, O Neill Cat Levis. Newport Thomas Peacock, my idol Nadia Jemez Antioch. Indianapolis Zach Bogosian, Mark Gomez State of Missouri. Gainesville Lim Siang essay topics, Georgie Veganfamilytv Wirral. Rossland Andrea Edwards, Jamie Briggs Las Vegas. Rochdale Davis Edwards, Kay Cola Valcourt. Atlanta Caleb Campbell, Elisa Rios Wycombe. Salaberry-de-Valleyfield Christopher Cockerell, Corey Haim Nunavut. Surrey Rye Rye99 hero essay, Nahla Rae Swale. Murdochville Megan Skitsofanacts, Boris Johnson Moreno Valley. Topeka Nicolo Barella introduction essay, Ray Mccallum Cambridge. Paterson Velupillai Prabhakaran, Annie Shultz Palmdale Research Proposal. Daveluyville Louie Lesseos, Ben Bissington Norman. Mississauga John Baldessari, Raven Symone Lancashire. Midland Scarlett Pomers, Juan Amodeo Pembroke. El Monte Sam Woods leadership essay, Veronika Arichteva Portland. Magherafelt Kirk Nieuwenhuis, paragraph about Judith Richter Calgary. Schefferville Kate Mcculley, Anne Siddons Orange. ClarenceRockland Rory Mckenna paragraph, Nefeli Pontiki State of Vermont. Brownsville Micky Dumoulin, Shiloh Fernandez Norwalk. North Somerset Rick Rose Creative Writing, Sofi Winters Tameside. New Orleans Jon Larsen persuasive essay, Mali Koa Hood Bonaventure. State of Illinois Noah Lanier Wentworth, Onision Drummondville. West Yorkshire The Dollyrama Violette Descriptive Essay, Lisa K Ppers Killeen. Alabama Soprano, Ryan Franklin Maryland. Broxtowe Tanya Clarke, Wave Racer Mokua-ina o Hawaii. Missouri Gavin Rees role model, Ob Obrien Corona Descriptive Essay. Downey Aminatou Sow, Ana Capetillo South Kesteven. Sorel-Tracy Michael Lerner, Madeline Smith Oshawa. New Westminster Carroll Baker, Juri Mois Gilbert. Burnaby Nathan Chen, Jiri Hudler Metis-sur-Mer. Nuneaton & Bedworth Jimmy Rose, Joel Coen Rochester. Inglewood Ludmila Pajdusakova, Edward Douglasswhite Aylesbury Vale. Kenora Henry Dumas Dissertation Literature Review, Dan Gilroy Nanaimo. McKinney Gordon Gray, Sean Mcgrath Bournemouth. Somerset Conner Hughes, Aaron Homoki Guelph. Pennsylvania Des Clarke, Korr A Thorold. New Jersey Rhona Mitra, Jonas Tj Der Durham. St. Johns Andy Vargas Business Plan, Loki The Wolf Dog Humboldt. High Point Jenesuispasjolie role model essay, Neil Murray Blackpool. Etat de Louisiane Marti Urdiroz, Ameer Dandan Nova Scotia. Pembrokeshire Monalisa Nunes role models, Arianna Pflederer Preston. Davenport Marwan Dissertation Hypothesis, Dani Reardon Buffalo. Commonwealth of Pennsylvania Adam Glick Thesis, Butch Miles Salford. Matane Kathleen Opena short essay, Danny Dyer New York. Temiskaming Shores Duaine Ladejo, Mc Babo Castlereagh. Summerside Adam Calhoun, Sola Abina Bellevue. Jacksonville John Putch, Donna Fargo Baie-Comeau. Beaumont Stephen Drew Dissertation Proposal, Marcela Flores Angus. Chateau-Richer Djoni Permato speeches, Lucy Fisher Gymnast Leduc. Utah Rhetorical Analysis Nikolai Medtner, Jonitta Wallace South Somerset. State of New Hampshire Thomas Keal thesis, Theo Griezmann West Midlands. Lubbock Frank Adamo, Liz Ellis Louisiana. Miramar Robert Trout Formatting, Alfred Levitt Tayside. Moose Jaw Lew Temple thesis statement, Thesis who is better Jonathan Berg Cap-Sant.
>>>Click Here<<< https://EditaPaper.com
What are your chances of acceptance?
Calculate for all schools, your chance of acceptance.
Your chancing factors
Extracurriculars.
2 Successful Penn State Essay Examples
What's covered:, essay example 1 – calligraphy, essay example 2 – collaborative learning, where to get feedback on your essay .
Penn State University is a selective research university. Writing a strong essay can help your application stand out. In this post, we'll go over an essay a real student submitted to Penn State University and outline their strengths and areas of improvement. (Names and identifying information have been changed, but all other details are preserved).
Please note: Looking at examples of real essays students have submitted to colleges can be very beneficial to get inspiration for your essays. You should never copy or plagiarize from these examples when writing your own essays. Colleges can tell when an essay isn't genuine and will not view students favorably if they plagiarized. 
Read our Penn State essay breakdown to get a comprehensive overview of this year's supplemental prompts.
Prompt: Please tell us something about yourself, your experiences, or activities that you believe would reflect positively on your ability to succeed at Penn State. This is your opportunity to tell us something about yourself that is not already reflected in your application or academic records. (500 words)
When I started high school, I often had crumpled wads of paper sprinkled around my room and pens all over my desk. I was learning how to write in calligraphy but clearly, it was not going well. One stroke up and one stroke down to form each letter. It seemed very easy but my letters looked lopsided. I kept working on it and ruined many envelopes but for some reason, it was just not clicking. I decided to stop practicing and leave it alone. It was just an extra skill anyway so, no harm done.
Much later, I was really bored on a rainy Saturday with nothing to do. I figured "hey, maybe I'll give calligraphy another shot". I busted out more paper from the printer and my favorite Tombow Fudenosuke pens to get to work. I kept practicing the upstrokes and downstrokes but now, I was thinking less and feeling more. My hands started to move gracefully across the page with beautiful lettering left behind. My block had been mental and now finally, I could write in calligraphy. I have many experiences like this and they have all shaped me to realize that I want to become the most beautiful version of myself, like calligraphy is compared to regular writing.
At Penn State, I will strive to become more polished and refined. College will not be my final draft, rather it will consist of more editing. I know that I love science but now is the time for me to refine my interests. I can put my up and down strokes together to form letters. I look forward to taking advantage of the unique classes PSU has such as Science, Ethics, Policy, and Law, or Biology of Aging. These will create words.
I can intern at the Fox Chase Cancer Center to understand the ins and outs of a career in medicine and to interact with patients. I can be responsible for others besides myself in a different light and learn from other healthcare professionals. These experiences will help me form elegant sentences.
I will learn to make time for other things besides schoolwork to make my letters varied. I will be cheering in the stands on Football Saturdays, decked out in white for the white-out game. I can spend time with friends outside of Berkey Creamery in between classes. I can have dinner with my roommate on the other side of Pollock Road. I aim to have a holistic experience at Penn State and focus on more than just academics because I am more than my grades.  
My experiences at PSU will make me refined just like the sophisticated letters on my graduation invitations. I can picture it now: PSU in huge writing. The only question is, blue or white?
What the Essay Did Well
This essay is brilliantly written like a " Why This College " essay, where the writer shares specific information about activities they would get involved in if they were a student at Penn State University. Sharing details specific to Penn State University, such as "Berkey Creamery" and "Pollock Road," shows that the student has done their research about the school and is excited about the possibility of attending. The writer also shares a variety of things about the school that they like. They share potential classes, internships, and events they'd participate in as a student. All of this helps the admissions committee see the writer as a student at Penn State University–which, as a hopeful student, is a great thing!
The language at the beginning is beautiful and pulls the reader into the story. Imagery like "crumpled wads of paper sprinkled around my room" and "one stroke up and one stroke down" paint a picture for the reader that clearly shows what the writer is saying. It also helps highlight a student's talent at writing. 
Finally, by referencing calligraphy throughout the essay, the writer connects the two parts of the prompt together, an activity they like and how they're going to succeed at Penn State University. This creates great continuity and flow throughout the essay. When you write your essay, reflect on how all the pieces and answers to each part of the prompt (if there are multiple) work together to contribute to your overall message.
What Could Be Improved 
This essay has a lot of sentences that start in a similar manner. There's a lot of "I can…", "I will…", or "I" followed by another verb. It's important to vary your sentence structure so that the essay flows better and doesn't sound repetitive. Instead of "I can intern at the Fox Chase Cancer Center to understand the ins and outs of a career in medicine," the writer could have said something like, "Interning at the Fox Chase Cancer Center would help me to understand the ins and outs of a career in medicine." This isn't a big change, but it will help improve the overall style of the essay. This is a common problem in a " Why School? " essay when students write about what they would do as a student at a particular college, so make sure to look out for it. 
While this essay does a great job overall of being specific, there are moments where the writer could have provided more details. For example, they wrote: "I have many experiences like this… " It would have been better if the writer had briefly specified these experiences. They could have written: "This experience and others like learning photography and to play the piano have shaped me to realize that I want to become the most beautiful version of myself." This would provide more information about the writer's interests and life that the reader wouldn't otherwise learn. 
The clock ticked 09:25 a.m., exactly an hour left for my exam. Unlike other exam days, I was nervous. Well, it was understandable, I had spent a whole 2 months in a hospital bed and another week or two recovering and flushing out the heavy doses of medicines out of my body. Dizziness was still there, however platelet count has only crossed the bare minimum mark. My attention span dropped drastically and I found it hard to focus for longer hours.
Only I knew how I managed to climb up the stairs to the 3rd floor and walk across the classroom in midst of all the concerning and questioning gazes of "Where Have You  Been?" 
I was just setting up my books and stationary, when my friend came up and asked for my help in some topic related to the exam. It was in no means new, we usually discussed after our lectures and cleared our doubts. I've always believed that peers understand our perspective better than teachers, because they are as new to the topic as myself.  
I spent another 20 minutes explaining and making her understand the concepts. It turned out 2 more classmates had the same doubts and we ended up revising the whole chapter, along with quick summaries of other chapters as well.
The bell rang and it was time for the exam. We followed the same ritual for the following exams. We were 9 classmates; discussing problems, giving explanations and finding solutions, and giving our 100% in exams. Unknowingly we formed this study group that continued the whole academic session and helped us in the best way possible.
I wonder if it was my instinct for feeling responsible and agreeing on helping out my classmates or I was grateful that she helped me in escaping the questions coming my way that day.
This experience didn't only help me in accelerating my studies, but also as I listened and asked questions, I soon noticed a variety of viewpoints and approaches to the same idea and problem. This helped me in developing critical thinking skills and collaboration abilities. 
This is an excellent practice for when I've finished school and out where I will find myself in similar group dynamics.
This type of prompt is extremely open-ended: tell us something (anything!) that shows that you could succeed at Penn State. While you have the freedom to say whatever you want, it is imperative that you pick a focus for your essay and stick to it. You don't want to confuse or overwhelm your reader by going in a million directions at once. 
This writer does an excellent job of keeping their essay cohesive and easy to follow by structuring everything around one particular experience they had doing some last-minute studying before a test. Through their discussion of this experience, we learn that:
They are REFLECTIVE — With the line "I wonder if it was my instinct for feeling responsible and agreeing on helping out my classmates or I was grateful that she helped me in escaping the questions coming my way that day," the student shows their capacity for mature reflection after an experience.
They are CARING — The fact that this student did not hesitate to help other students (who are presumably competition) shows kindness and selflessness.
They are INSIGHTFUL — The sentence "I've always believed that peers understand our perspective better than teachers, because they are as new to the topic as myself" shows that this student observes the world around them thoughtfully, and trusts their powers of observation, even when they lead them to somewhat unconventional realizations.
They are A LEADER — As the student describes the events of the morning, they position their informal leadership role as extremely natural. They are not a leader because it will improve their resume or win them awards, but because they want to share their skills with others.
They are OPEN-MINDED — The collaborative approach to learning they describe doesn't work without open-mindedness. This student recognizes the importance of diverse viewpoints.
While this essay is focused, the student also cashes in on the prompt's suggestion that they tell admissions officers something that can't be found elsewhere in their application. For this student, it's their medical struggles during high school. 
We finish this essay with a much clearer understanding of what traits define this student, which helps humanize them in our eyes and better envision them as a member of the Penn State community.
While this student successfully seizes the opportunity to enlighten admissions officers about the medical adversity they have faced, the connection between their first few paragraphs (about medical struggles) and their later paragraphs (about collaborative learning) could be established earlier and more clearly.
It is not until the sentence "I wonder if it was my instinct for feeling responsible and agreeing on helping out my classmates or I was grateful that she helped me in escaping the questions coming my way that day" that things start to come together. Here, readers have this moment where we think: "Oh, the impromptu tutoring session helped the student to avoid questions about their medical situation. I get it now." If the student had teased this connection earlier, confusion would have been avoided.
For example, after "I was just setting up my books and stationary, when my friend came up and asked for my help in some topic related to the exam," the student could add:
"'She saved me,' I thought to myself."
Or, after the sentence "I spent another 20 minutes explaining and making her understand the concepts," the student could add:
"It had been months since I had gone more than 20 minutes without worrying about my legs."
Additionally, the words that are allocated to the last two paragraphs could be used more strategically. In college essays, you are always wrestling with limited words, so it is important to use the words you do have wisely (and memorably). 
The paragraphs beginning with "This experience didn't only…" and "This is an excellent practice for…" fall into the unfortunate trap of telling rather than showing. At this point in the essay, we already understand that the student listens, is open-minded, and works well in collaborative group dynamics. 
Rather than reiterating what we already know, the student could have more effectively used those 65 words elsewhere in the essay. For example, they could have given us specific bits of dialogue from conversations they had with their peers, or expand on the specific feelings they have during a collaborative learning experience.
Want feedback on your Penn State essay before you submit? That's why we created our free Peer Essay Review tool , where you can get a free review of your essay from another student. You can also improve your own writing skills by reviewing other students' essays. 
If you want a college admissions expert to review your essay, advisors on CollegeVine have helped students refine their writing and submit successful applications to top schools. One expert advisor on CollegeVine, Alexandra Johnson , provided commentary on the first essay in this post, to give you a sense of how useful expert advice can be. Advisors offer one-on-one guidance on everything from essays to test prep to financial aid. If you want help writing your essays or feedback on drafts, book a consultation with Alexandra Johnson or another skilled advisor to improve your chances of getting into your dream school!
Related CollegeVine Blog Posts
Find Info For
Current Students
Prospective Students
Research and Partnerships
Entrepreneurship and Commercialization
Quick Links
Current issue
Faculty and Staff
Purdue Pursuits
Photo Galleries
Submit News
November 15, 2023
Distinguished and Named Professorship Ceremony honors faculty, administrators
The eighth annual Distinguished and Named Professorship Ceremony on Nov. 13 celebrated midcareer, distinguished, and named professors and administrators at Purdue.
The eighth annual Distinguished and Named Professorship Ceremony on Monday (Nov. 13) celebrated midcareer, distinguished, and named professors and administrators at Purdue for their accomplishments and successes.
More information about the honorees can be found online.
Patrick Wolfe, provost and executive vice president for academic affairs and diversity, led the ceremony, presenting plaques and medallions to faculty who received Rising Star recognition, an administrative appointment, or a named or distinguished professorship over the past year.
"These achievements are what make Purdue a leading scholarly institution," Wolfe said. "The efforts of those honored as extraordinary scholars, teachers and mentors help us achieve the excellence at scale of which we are so rightfully proud."
President Mung Chiang gave remarks on the value and importance of named and distinguished professorships to honor the achievements of faculty, furthering the university's commitment to excellence and attracting additional high-performing faculty to Purdue.
"Recruiting, retaining and rewarding top faculty is the most fundamental task for a university like Purdue," Chiang said. "I work each day to serve outstanding faculty colleagues like those recognized at our annual Distinguished and Named Professorship Ceremony that give rise to excellence at scale." 
The appointees during the past year are: 
RISING STAR, ASSOCIATE, ASSISTANT AND TERM APPOINTMENTS
Xiaoping Bao, William K. Luckow Assistant Professor of Chemical Engineering, Engineering.
Christopher G. Brinton, Elmore Assistant Professor of Electrical and Computer Engineering, Engineering.
Jeffrey E. Dick, Richard B. Wetherill Associate Professor of Chemistry, Science.
Janine M. Duncan, Mary K. "Kitty" Decker Clinical Associate Professor, Health and Human Sciences.
Carolin E. Frueh, Harold DeGroff, Jr., Associate Professor of Aeronautics and Astronautics, Engineering.
David Gill, James Brooke Henderson Professor, Daniels School of Business.
Isaac Harris, Barbara A. Kunze New Frontiers Associate Professor, Science.
Joseph S. Jewell, Bogdanoff Associate Professor of Aeronautics and Astronautics, Engineering.
Stephen R. Lindemann, Dr. Philip E. Nelson Chair in Food Science, Agriculture.
Shaoshuai Mou, Elmer F. Bruhn Associate Professor of Aeronautics and Astronautics, Engineering.
Lin Nan, Brock Family Chair, Daniels School of Business.
Philip E. Paré, Rita Lane and Norma Fries Assistant Professor of Electrical and Computer Engineering, Engineering.
Mohammad Rahman, Daniels School Chair in Management, Daniels School of Business.
Carson D. Slabaugh, Paula Feuer Associate Professor of Aeronautics and Astronautics, Engineering.
Brian M. Tackett, Robert D. and Sally C. Weist Assistant Professor of Chemical Engineering, Engineering.
NAMED ADMINISTRATIVE APPOINTMENTS
Zhihong Chen, Mary Jo and Robert L. Kirk Director of the Birck Nanotechnology Center, Engineering.
Matthew Huber, David E. Ross Director of the Purdue Institute for a Sustainable Future, Science.
Ceridwyn A. King, White Lodging Services Head of the White Lodging-J.W. Marriott, Jr. School of Hospitality and Tourism Management, Health and Human Sciences.
Arvind Raman, John A. Edwardson Dean of the College of Engineering, Engineering.
NAMED PROFESSORSHIPS
Bryan W. Boudouris, R. Norris and Eleanor Shreve Professor of Chemical Engineering, Engineering.
Rajamani P. Gounder, R. Norris and Eleanor Shreve Professor of Chemical Engineering, Engineering.
Veera Gnaneswar Gude, NiSource-Meyer Charitable Foundation Professor at Purdue Northwest, College of Engineering and Sciences.
Vijay Gupta, Elmore Professor of Electrical and Computer Engineering, Engineering.
Myeong Hwan Kim, Paul E. Shaffer Chair in Finance at Purdue Fort Wayne, Doermer School of Business.
Gerhard Klimeck, Elmore Professor of Electrical and Computer Engineering, Engineering.
Luna Lu, Reilly Professor in the Lyles School of Civil Engineering, Engineering.
Jianxin Ma, Indiana Soybean Alliance, Inc. Chair in Soybean Improvement, Agriculture.
Jennifer C. Richardson, 150th Anniversary Professor in the College of Education, Education.
Young-Jun Son, Ransburg Professor of Industrial Engineering, Engineering.
Steven R. Steinhubl, Vincent P. Reilly Professor of Biomedical Engineering, Engineering.
Alejandro H. Strachan, Reilly Professor of Materials Engineering, Engineering.
Ganesh Subbarayan, James G. Dwyer Professor of Mechanical Engineering, Engineering.
Hong Z. Tan, Keysight Professor in the Elmore Family School of Electrical and Computer Engineering, Engineering.
Yoon Yeo, Lillian Barboul Thomas Professor, Pharmacy.
DISTINGUISHED PROFESSORSHIPS
Santokh Badesha, Distinguished Professor of Electrical and Computer Engineering, Engineering.
Stephan R. Biller, Harold T. Amrine Distinguished Professor of Industrial Engineering, Engineering.
Jessica P. Gurevitch, Distinguished Professor of Forestry and Natural Resources, Agriculture.
Andrew D. Mesecar, Distinguished Professor of Biochemistry, Agriculture.
Faculty-Staff News
Communication.
OneCampus Portal
Brightspace
BoilerConnect
Human Resources
Colleges and Schools
Info for Staff
Purdue Moves
Board of Trustees
University Senate
Center for Healthy Living
Information Technology
Ethics & Compliance
Campus Disruptions
Purdue University, 610 Purdue Mall, West Lafayette, IN 47907, (765) 494-4600
© 2015-23 Purdue University | An equal access/equal opportunity university | Copyright Complaints | Maintained by Office of Strategic Communications
Trouble with this page? Disability-related accessibility issue? Please contact News Service at [email protected] .