How to Write a Thematic Essay
Every piece of writing ever written has its agenda. Whether it's to teach a lesson or show the impact of a particular emotion or action, a central theme can be developed. The goal for us as readers is to uncover what the author was trying to tell us between the lines in their literature. When we do finally discover it, we've accomplished the first step of thematic essay writing! Let's see below how to write a thematic essay with our papers writing service .
What Is a Thematic Essay?
Let's look at the thematic essay definition; a thematic essay is a piece of writing in which an author develops the central theme in some literature using literary devices like foreshadowing, imagery, personification, etc.
A professional essay writer will uncover the primary subject, elaborate upon the literary devices employed, and express the overall significance of the theme. The primary challenge comes from the fact that although there are various subjects, finding the most meaningful and impactful one can be challenging.
Naturally, each person has their own varied interpretation, making it hard to agree on a central theme wholesomely. In short, a well written thematic essay comes from a healthy central idea that is conclusively proven via literary devices and logical arguments.
If you're thinking " i need help with my homework " - contact us!
How to Pick a Thematic Topic?
A crucial aspect of writing a good thematic essay is choosing a theme. Follow the hints listed below to help you create a thematic topic:
Brainstorm from your own experiences. Recall what you were talking about in class, with your mates or parents. Do some of these conversations remind you of some book, novel or another piece of literature?
Write down every idea that comes to mind. Sometimes, your most absurd ideas are the best way to go.
List your favourite literature pieces. Which literature piece was the most touching for you? Try to analyze its subject and problems the author built upon within the story; it might help you come up with your own ideas.
Look at the details of other literature pieces: You might find some interesting details within other literature that can help you come up with your theme.
Still have no idea what to write about? No worries, we have your back.
Thematic Essay Topics
What is George Orwell's deliberation in portraying a "Perfect Utopia" in his book 1984?
What main idea is George Orwell painting about Communism in the book Animal Farm?
What is Harper Lee saying about innocence in her novel To Kill A Mockingbird?
What is John Steinbeck saying about loneliness and isolation in Of Mice and Men?
What is F. Scott Fitzgerald saying about the American Dream in The Great Gatsby?
Still Not in the Mood to Write Your thematic essay?
Send us your write my essays request.
How to Find and Explore the Central Theme
As stated before, uncovering the main subject and central theme respectively is the first significant step in a thematic paper. However, with so many things going on within the literature, it may be difficult to interpret the central theme accurately. To make sure you choose it correctly, follow these steps:
1. Summarize the literature: What main idea is the author trying to purvey? Usually, there will be many hints along the way, so choosing the right direction may not be so challenging.
2. Pick the most prevalent subject: One thing to note is the significant difference between a subject and a theme. A subject is the general topic of conversation—whether it be love, bravery, deception, etc. A theme is a specific point the author is making about said subject. So, find the talking point that is most commonly being brought up. This will be the focal point of the essay.
3. Read between the lines: After finding the most suitable subject, decipher what main point the author is trying to make. This will become clearer as you get deeper into the literature since clues and examples will appear frequently. After fully deciphering the central theme, there is one more significant step.
4. Overall significance: What is the overall significance that comes from the author's point? What can be taken from this and applied to our personal lives? In other words, what is the lesson from all of this? What have we learned?
Feeling difficult to write thematic essay? Leave us a notice and our persuasive essay writer we'll help.
Thematic Essay Outline
The thematic essay has several key components. First of all, it should be five paragraphs or more, depending on the depth of the theme. Next, it should have a concrete thesis statement, which, in other words, is the thematic statement that comes from the main subject. The introduction presents the reader with the subject and the thesis statement. The body paragraphs each discuss one literary element or more to defend the validity of your thesis, all the while providing many supporting details from the text itself. Lastly, the thematic essay conclusion summarizes the main points presented and finishes off with a statement of significance.
Follow the link to learn more about HOW TO CREATE A WINNING OUTLINE
The thematic essay introduction presents the main subject of discussion in a captivating way. The first sentence of the intro should be a hook statement that makes some intriguing claim about the subject of discussion. If done correctly, this will grab your reader's attention. Afterwards, provide any necessary background information from the literature that will help the audience understand your claims later on. Lastly, put together a well thought out thesis statement that reflects the central theme of the novel.
The body paragraphs follow a thematic essay format. Since each body paragraph's purpose should be to present a literary device as evidence, the topic sentence should introduce the claim and gateway into the evidence. Every topic sentence must mention a literary device and its relationship to the literature.
Afterwards, to validate your claim, use examples from the book that strengthen the reasoning of your statement. These can be actions from the plot or quotations that are parallel with the central theme. It's imperative to explain how the action/quote links back to your thesis statement, as it shows that you can support your logic.
Remember: each claim must use a literary device. It can not just be a random moment or inference. Thematic essays are all about proving thesis statements through the use of critical literary devices.
The thematic essay conclusion has three main objectives to complete before wrapping up the entire paper. It should not present any new information or facts, but should summarize the information already given. First of all, restate your thesis statement in a new way. Then, summarize the central claims you made within the body of your paper and their influence on the thesis statement. To finish off the entire work, present an overall concluding statement with a global analysis of the subject. Leave your reader with another hook, making him/her interested in digging deeper into the topic.
Try also read an article on poetry analysis essay , it could be useful and can give you new insights.
Thematic Essay Example
The best way to familiarise yourself with this type of writing is to learn from an example. ‍
Even though the ancient Greek cities of Athens and Sparta were geographically close to each other, they had very distinct cultures, lifestyles, values, and political systems that defined them. The following paper compares and contrasts the cultural impacts of the two cities by examining some of the duties and responsibilities of the citizenry as well as the different values that were deemed important. The paper further evaluates the impact of accomplishments that would have been left by both city-states on the history of western civilization.
Wrap Things Up
Before submitting your thematic essay, make sure to check a couple of things to correct any possible errors.
Double-check and confirm that the central theme you have decided is the one that the author likely meant to focus on. Unless you can provide a secondary issue and present it strongly enough as a primary, validate the primary subject.
Go through and proofread your entire paper. Nothing makes reading more irritating than grammatical mistakes, clean that stuff up as much as possible.
Get a second pair of eyes to read through your paper. It's best to ask a classmate for help, as they most likely have or had a similar assignment. Another great way to polish things up is to ask one of our writers to give you some helpful advice.
We also recommend reading about Jem Finch character traits , our readers find it very interesting.
Having a Trouble with Your Thematic Essay?
Having a hard time thinking up a proper topic to write about? Or, do you have one but are having a hard time deciphering the theme? Let our custom essay writing service do all the work for you. Check out our price calculator to estimate the cost of your assignment.
Related Articles
PRO Courses Guides New Tech Help Pro Expert Videos About wikiHow Pro Upgrade Sign In
EDIT Edit this Article
EXPLORE Tech Help Pro About Us Random Article Quizzes Request a New Article Community Dashboard This Or That Game Popular Categories Arts and Entertainment Artwork Books Movies Computers and Electronics Computers Phone Skills Technology Hacks Health Men's Health Mental Health Women's Health Relationships Dating Love Relationship Issues Hobbies and Crafts Crafts Drawing Games Education & Communication Communication Skills Personal Development Studying Personal Care and Style Fashion Hair Care Personal Hygiene Youth Personal Care School Stuff Dating All Categories Arts and Entertainment Finance and Business Home and Garden Relationship Quizzes Cars & Other Vehicles Food and Entertaining Personal Care and Style Sports and Fitness Computers and Electronics Health Pets and Animals Travel Education & Communication Hobbies and Crafts Philosophy and Religion Work World Family Life Holidays and Traditions Relationships Youth
Browse Articles
Learn Something New
Quizzes Hot
This Or That Game New
Train Your Brain
Explore More
Support wikiHow
About wikiHow
Log in / Sign up
Education and Communications
College University and Postgraduate
Academic Writing
How to Write a Theme Essay
Last Updated: February 6, 2023 Fact Checked
This article was co-authored by Jake Adams . Jake Adams is an academic tutor and the owner of Simplifi EDU, a Santa Monica, California based online tutoring business offering learning resources and online tutors for academic subjects K-College, SAT & ACT prep, and college admissions applications. With over 14 years of professional tutoring experience, Jake is dedicated to providing his clients the very best online tutoring experience and access to a network of excellent undergraduate and graduate-level tutors from top colleges all over the nation. Jake holds a BS in International Business and Marketing from Pepperdine University. There are 9 references cited in this article, which can be found at the bottom of the page. This article has been fact-checked, ensuring the accuracy of any cited facts and confirming the authority of its sources. This article has been viewed 201,709 times.
Starting the Essay
For example, an essay prompt may ask you to reflect on the theme of good versus evil in John Steinbeck's East of Eden .
Make a list of everything you know about the topic. This can be information you learned in class, as well as information you found on your own.
Write down keywords or key scenes in the text that respond to the essay prompt. Think about what words or scenes from the text come to mind when you think of a specific theme.
For example, when you brainstorm ideas on East of Eden , you may write down any moments in the text that seem to speak to the theme of good and evil.
Your thesis statement will need to address the theme, your primary example or examples, and the stance you will take on the topic.
For example, your thesis might be: "In East of Eden , John Steinbeck rejects the Biblical idea of good and evil and instead focuses on the contradictions and complications found in good and evil."
Introduction: Discuss landscape as metaphor, include thesis statement.
Body: Describe mountains in opening scene, elaborate on how they symbolize good vs. evil, state how characters live between the mountains, showing how people are caught between good and evil.
Conclusion: Restate thesis statement, return to landscape as metaphor.
Writing Your Essay
Questions can make fun hooks for the reader. Ask a rhetorical question that relates to the theme of the essay, such as "How does one decide what is good and what is evil?"
You can also use a quote from the text as the hook. Find a quote in the text that explores the themes and ideas you'll be discussing in your essay.
For example, you may introduce the role of nature plays in the text to discuss the theme of good and evil. The first sentence of your body paragraph should discuss the role of nature. This will set up the paragraph and let the reader know what the focus of the paragraph will be.
For example, you may discuss the use of nature in the text in one paragraph. The body of the paragraph should then use quotes and scenes in the text to support this idea.
You might write,"The descriptions of the Gabilan Mountains in the text symbolize good and evil. The characters in the story live in the Salinas Valley, trapped in a gray area between these two extremes."
Ask yourself, "What do I want my readers to have learned through this essay?"
Remind readers about the essay's theme. Reference some of the arguments you made in the body of your essay, reinforcing how they support your original point.
Revising Your Essay
Check that there are transitions between paragraphs. Look at the beginning of each paragraph to make sure they all flow well together.
Print out your paper and proofread it. Oftentimes, errors are easier to catch on paper. If you can't print out your paper, try changing the size or type of the font. Anything that alters how the work looked when you wrote it can help alert you to errors. [13] X Trustworthy Source University of North Carolina Writing Center UNC's on-campus and online instructional service that provides assistance to students, faculty, and others during the writing process Go to source
Be open to constructive feedback from friends and peers. This will only improve the essay and ensure it is at its best when you turn it in.
Expert Q&A
You Might Also Like
↑ Jake Adams. Academic Tutor & Test Prep Specialist. Expert Interview. 20 May 2020.
↑ https://penandthepad.com/write-essay-theme-book-2200.html
↑ https://wts.indiana.edu/writing-guides/how-to-write-a-thesis-statement.html
↑ https://www.grammarly.com/blog/essay-outline/
↑ https://www.grammarly.com/blog/how-to-write-a-hook/
↑ https://libguides.newcastle.edu.au/how-to-write-an-essay/conclusion
↑ https://owl.purdue.edu/owl/general_writing/the_writing_process/proofreading/steps_for_revising.html
↑ https://owl.purdue.edu/owl/general_writing/the_writing_process/proofreading/proofreading_suggestions.html
↑ https://writingcenter.unc.edu/tips-and-tools/editing-and-proofreading/
About This Article
When writing a theme essay, you'll need to explore a given theme in the text you're studying. Before you start your essay, brainstorm some notes about your theme, which you can then build your essay from. For example, if you have the theme of good and evil, think about which characters are mostly good or evil, any good or evil actions they take, description that uses light and darkness, and any religious context. In your intro, state your thesis, which should summarize your essay's main argument. Then, choose 4 or 5 examples of your theme and write a paragraph exploring each one. Make sure you support your points with quotes from the text. In your conclusion, link your ideas back to your thesis statement. For more tips from our English co-author, including how to revise your essay to polish it up, read on! Did this summary help you? Yes No
Reader Success Stories
Mar 13, 2018
Did this article help you?
Jul 29, 2017
Dec 18, 2016
Nov 8, 2016
Ashley Ding
Nov 22, 2016
Featured Articles
Trending Articles
Watch Articles
Terms of Use
Privacy Policy
Do Not Sell or Share My Info
Not Selling Info
wikiHow Tech Help Pro:
Develop the tech skills you need for work and life
New paper type - Summary of online lectures 5% OFF!

ESSAY WRITING SERVICE
KingEssays reviews:
What is a Thematic Essay?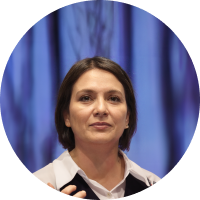 A thematic essay is based on a specific question or theme. A writer will develop a main idea or a theme around which the whole essay will revolve. The writer answers certain questions related to the opted idea and explain using certain literary devices. These devices could be:
Personification.
Comparison.
Foreshadowing.
A writer will reveal the primary subject and explain all the literary devices used in the text, and express the significance of the theme. For example, this article is itself a thematic essay as the basic purpose or the idea behind this article is to help you write an essay.
How do you write a Theme Essay?
To write a theme essay, you should follow the following tips:
Paragraphs should be five or more depending upon the theme. A minimum requirement is five paragraphs.
Brainstorm ideas at first.
It must include a thesis statement or the topic sentence.
Introduction must elaborate the thesis statement.
Main body must discuss the literary devices used.
Add relevant supporting details to the main body that defend your theme.
Conclusion should be precise and finishes off the essay stating the overall significance.
Be relevant and precise.
Add necessary examples where needed.
Refer to the author and avoid giving your personal opinion.
Thematic Essay Outline
The outline of a thematic essay is similar to the general essay writing. It includes an introduction, main body, and the conclusion.
How do you introduce a Thematic Essay?
Introduction is the heart of every essay. It should not involve any stories but must be relevant, precise, and interesting for the reader. An introduction will decide that the reader would further go through the essay or not. A weak introduction might not get the attention of a reader but a strong introduction will definitely get the interest of the reader. These are some basic tips that will help you in developing a strong introduction:
Select a relevant topic.
First sentence should be a hook statement. A good hook statement will grab the reader's attention instantly.
Provide necessary background information after the hook statement. This will help the readers to better understand your claims in the rest of the text.
Now add a thesis statement. The statement should summarize the main idea or theme of the essay.
The thesis statement should be well researched and related to the theme.
Order an Exclusive Paper of Top Standard
100% Originality Assured. Only Qualified Specialists
Top Quality
96% customers' satisfaction rate
400+ Native Writers
with minimum Master's degree
Discounts & Bonuses
5% discount with FIRST5 code
The  body paragraphs  of a thematic essay follow strict formatting.
Every paragraph must represent a literary device.
Every sentence should have author's name and his connection to the claim you are making along with a literary device.
The easiest way to strengthen your claims is to insert examples from book.
You can add quotations or actions relevant to the theme of the essay.
Literary devices are necessary to use as they reduce the risk of losing the focus of the essay.
Be precise and do not give your own opinion as this is an expository essay.
For the  conclusion:
Never add new information to the conclusion even if it is related to the topic.
The conclusion must summarize what you have explained in the body paragraphs.
Use you thesis statement at first with a transition like "in a nutshell"
Summarize the three most important claims and briefly discuss how these claims influence the thesis statement.
Lastly, add an overall concluding sentence that gives a wide analysis of the discussion.
Animal farm by George Orwell
Animal Farm is a political allegory inspired by the rise of Soviet communism. The farm animals create a political philosophy called Animalism. It is idyllic at first, but is twisted and abused until it becomes a force of oppression used by the ruling class (the pigs).
One of the most important themes in Animal Farm is that of class conflict. Old Major encourages the animals (the working class) to rebel against the humans (the upper class leaders). Their initial attempts to create a utopian society are foiled by the power-hungry Napoleon, who declares that "some animals are more equal than others" and becomes indistinguishable from a human.
Truth becomes an important theme in the novel, particularly when Napoleon relies on the eloquent pig Squealer to spread lies in the form of propaganda. Squealer's lies manipulate the animals and consolidate Napoleon's power.
Animal Farm perhaps works best not as a specific allegory of the Russian Revolution but rather as a fable about the basic nature of human beings, both in isolation and in groups, which militates against any utopian ideal. What Orwellhas seized upon is precisely those qualities of animals that humans share which make such an ideal impossible—qualities such as sloth, stupidity, fear, and greed. The central irony of the fable is that although the animals initially rebel against the humans because of behavior which humans usually call "beastly," the animals themselves, as the work progresses, become more and more like humans—that is, more and more base and beastly.
This is not the complete essay but just an extract for your guidance. This essay is based upon a novel regarding the Russian Revolution. Other topics that can be chosen are:
Belief systems.
Global reagents.
History related topics.
Bottom Line
From the above example you might be clear about thematic essay. We have tried to be as clear as possible and hope that this would help you in writing a theme essay. Being a student, you must remember the above stated rules and do not forget to add at least five paragraphs in your essay. Be precise and relevant as much as you can. Do not vague as the reader would lose interest. Avoid giving your personal opinion and add the author's name and elaborate the literary devices used. For the introduction, a hook statement would give you bonus points.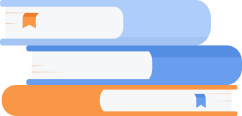 How to Write a Theme Based Essay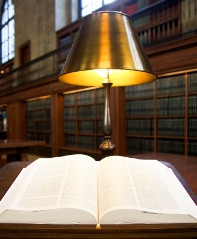 What is a Theme Essay?
A theme based essay is an essay where you write something based on a theme which can be derived from a novel, drama, short story, song, poem or any other literary object that has some form, or plot and story in it. The first part in writing a theme based essay is to identify the theme(s) in the literary piece of work you are thinking writing about. Without properly identifying suitable and appropriate themes, you won't be able to write a good theme based essay. So, the first and foremost step in writing a theme based essay starts with identifying the underlying themes that you have read in your literature work.
To begin with, a theme can be as simple as the moral of a fable. However, themes just don't stop with the moral of the story alone. They lie deep within the piece of literature and need to be unearthed, as they are never presented in a direct form. They need to be extracted from the characters, their actions, the settings, the plot and everything else that is present in the novel, story, drama or any other piece of literature. Finding the right essay theme for the theme based essay is one of the major pre-requisites for writing a theme based essay and students are urged not to overlook this part as incorrect or wrong theme can weaken the essay.
The first step in finding the theme of a literary object such as a short story or a novel is by looking at its title.
Theme Essay Example #1
For example, if we take the novel 'Blood Wedding' by Federico García Lorca, we will see that it evokes a feeling of bloodshed and violence in us by just reading its title! The novel has such a plot that it is replete with violence and bloodshed from the beginning till the end. Even the second phrase of the novel's title looks like there is an element of wedding and marriage in the novel and is true to a great extent, as there is a vivid depiction of wedding between a prospective bride and bridegroom. In the midst of the wedding ceremony, there is a sea of violence and bloodshed and hence the title 'Blood Wedding'. So, by looking at the title of the novel itself, we come to know that the prevalent themes in the novel would be both violence and wedding as they are reflected in the title itself.
Theme Essay Example #2
Similarly, if we take a look at the novel 'Chronicle of a Death Foretold' by Gabriel Garcia Marquez, we will find that the title of this novel also presents a picture of death and violence just like the previous novel, which was mentioned above in this passage. The title also reveals that there is some amount of foreshadowing in the story or plot narration and we can get a hint here that the underlying theme in this novel is going to be composed at least of death, violence and foreshadowing. If you read this novel, you will find that the author, Gabriel Garcia Marquez, has written the novel in such a way that the underlying theme is basically based on these three elements, i.e., death, violence and foreshadowing.
Theme Essay Example #3
Even if we take the novel 'The House of the Spirits' (also known as 'La Casa de los EspÃritus' in the original Spanish version), we will find that the title reveals a lot about the underlying theme present in the novel. Spirits can mean ghosts, demons, and angels – anything that is not physical in nature but appearing as supernatural or occult. The House of the Spirits is true to its title as there are plenty of 'spirits', 'ghosts' and supernatural forces that encircle the house of the main protagonist. Since a house holds a family, there is also a lot of talk about family members in the novel. So, the novel essentially consists of themes that are related to the spirits, family members and houses.
So, we can see that the first and foremost step in writing a theme based essay is to identify the main theme or themes from the title itself. However, just depending upon the title of the literary work is simply not enough for identifying the main themes in the novel or story. You must also read the entire novel/story right from the start till the end a number of times as to acquaint yourself thoroughly about the underlying themes present in it. The following steps will help you in identifying the underlying themes in a better way for your theme based essay:
Notice the patterns and symbols in the story. Does it appear to be repeating itself regularly? For example, in the novel 'Blood Wedding', there is a lot of repetition and stress on blood and wedding. This indicates that these two form the main themes in the novel. If you follow the main patterns and symbols, you will get a better idea of the main themes present in the novel or story, which in turn will make it easier for you to write the theme based essay.
Notice the allusions that are made in the novel or story. Allusion is a literary technique which is used by writers to make indirect or implicit references to something in their story or novel. If you can identify the allusions, you will also be able to identify the themes in the novel/story.
Emotions, ideas and other forms of abstract things also form the theme of a literary piece such as novels or short stories. For example, in the novel 'Blood Wedding', there is a lot of talk about murder, bloodshed, violence and all these form the core theme of the novel. So, basically, the theme can be found at the deeper level, i.e., at the intellectual or emotional level, which makes it a bit abstract but still identifiable at the surface level. 
Once you have identified the theme, you can start writing your actual essay . The steps in writing a theme based essay are:
Identify the character or character(s) that you are going to mention in your essay. These must relate to the theme you have identified and chosen for your theme based essay. For example, if you have chosen violence as the main theme in the novel 'Chronicle of a Death Foretold', you must write mainly on the characters that take part in violence or are sufferers/witnesses to violence in the novel. For example, you can write how Santiago Nasar was killed violently by the Vicario brothers. How violence is visible from the early part of the novel, how the guns and knives are depicted as violent tools in the plot, etc.
Maintain the chosen theme by highlighting it throughout your essay. For example, if you have taken violence as the theme from the novel 'Chronicle of a Death Foretold', write on everything that contains violence or refers to violence in the novel. It doesn't necessarily have to be based on blood bath, gore or macabre, but can include small incidents of violence like underlying tensions, fits, outrage, outbursts, emotional extremes, etc. The point is that you should try to remain as close to the underlying theme that you are writing in your theme based essay as possible by highlighting incidents and situations from the background source, which could be a novel, story, drama or any other literary piece. For example, here, the source referred is from the novel 'Chronicle of a Death Foretold'.
Do not try to mix the main theme with the main subject of the novel/story. Many students assume that the theme and plot/story/subject are the same things and try to write on the story or plot. However, a theme is not the plot or story but is actually an idea, which binds the story or plot in a tight fashion. It is more like a message or the main idea(s) that the writer wants to convey to the readers/audience.
Start with a brief background of the underlying theme(s) that you have identified in the source matter and mention that in the introduction part of the essay. For example, if you have chosen violence as the main theme from the novel 'Blood Wedding', you could start writing in the following way:  "The novel Blood Wedding, written by Federico García Lorca, depicts violence in such a way that even the modern reader of today's times is intrigued by it. One of the main female characters in the novel, La Novia, causes a number of violent murders in the play. The theme of violence can be felt in the first Act itself when El Novio's mother responds violently and in a bizarre manner when El Novio asks her for a knife - "Knives, knives…Curse them all." (Lorca, 5) The reaction of El Novio's mother shows how much fear she has for knives and other similar sharp objects. El Novio's father was killed in a ghastly manner when his assailants inflicted multiple stabs on his chest and stomach. Due to the violent murder of her husband, El Novio's mother is in a state of shock and apprehends violence when she hears about the knife."
Keep your thoughts well organised and relate the themes closely knitted throughout the main body in your theme based essay. The body should relate only to the main theme but can also refer to other characters, plot, incidents and events that happen in the source matter.
After you have presented all the incidents and events related to the main theme, you can summarise the effect of the theme on the character(s) or the plot/story and how it affects the novel/story/drama. This way the conclusion would be solid and effective too.
Frequently Asked Questions About Writing a Theme Based Essay
What is the difference between a theme essay and a research paper.
A theme based essay is one in which you are required to write on a theme stemming from a source such as a story, book, drama, song or poem. A research paper, on the other hand, is an argument you make or analysis of your perspective on a topic that is supported by relevant information from a variety of sources. While both require analysis of the topic or theme, the research paper is a specific type of paper that it expands on an essay by requiring you to choose a standpoint and make an argument for it. 
What is a good topic sentence for a theme paper?
A good topic sentence for a theme paper is one that outlines the general idea of the essay in the first sentence of the paragraph. It is an introduction to the essay and allows the reader to know what to expect when they read through the piece.
What is a good hook for a theme essay?
A good hook sentence is meant to grab your reader's attention. It must speak directly to your reader, be well-crafted with the right, carefully chosen words and should be consistent with your style of writing. These can take the form of a well-known anecdote, a thought-provoking question, a quote or a fact/statistics. Regardless of your choice, it must serve the purpose of grabbing the attention of your readers.
How to write an introduction paragraph for a theme analysis essay?
The first step in writing an introduction for a theme analysis essay is reading and understanding the theme behind the piece to be written about. Once you've found your theme, you will want to state what the general theme is and create a thesis statement. The thesis statement will then be used to explain what your theme paper will be about. When you review the piece to be written about, it is best to take thorough notes on the main points of interest so that you can explain and expound on them in your essay. Starting a theme essay with a good hook will help you to capture your readers' attention. From there, you can follow through with your thesis statement and introduction of your main ideas.
How to write a thesis for a theme essay?
The thesis statement is written in the introductory paragraph of your essay. It explains the focal point of your piece and must be linked to the theme of the essay. The rest of your essay will be written to support the thesis statement.
How to write a theme essay of a book?
The theme is the overarching idea of the piece you are writing about. In order to write the theme you must read and understand the piece; this includes the tone, characters, scenes, etc. of the piece. Making notes of similar concepts within the piece will help you to identify and state the theme.
How do I explore a certain theme in a literature essay?
When exploring the theme in a literature essay, you need to review all aspects of the piece you are wiring about, including the characters, setting, plot, scenes, language, dialogue, etc. Identify commonalities within the piece that will aid you in drafting a theme that the reader will understand and get the gist of the essay.
How to write a conclusion for a theme essay?
The conclusion should be a summary of the main points stated in your theme paper expressed in a concise and direct manner. In it, you should paraphrase your thesis statement, restate the theme, remind the audience of the main points and have a closing sentence that provides closure to your piece while still being memorable. Remember, the conclusion must be the tie that brings together your entire essay.
Do you need help with writing a theme based essay? 
Order Paper
Our guarantees, customer feedback.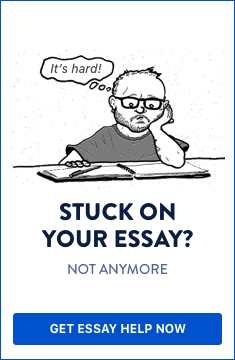 © 2023 SolidEssay. All Rights Reserved.
Powered by Data Researchers Network
Glossary of Grammatical and Rhetorical Terms - Definition and Examples
An Introduction to Punctuation
Ph.D., Rhetoric and English, University of Georgia
M.A., Modern English and American Literature, University of Leicester
B.A., English, State University of New York
Definitions
(1) In literature and composition , a theme is the main idea of a text , expressed directly or indirectly. Adjective: thematic .
(2) In composition studies , a theme is a short essay or composition assigned as a writing exercise. See also:
"Composing My First College Essay," by Sandy Klem
Five-Paragraph Essay
Models of Composition
Theme Writing
What's Wrong With the Five-Paragraph Essay?
See Examples and Observations below. Also, see:
From the Greek, "placed" or "laid down"
Examples and Observations (definition #1):
"Simply put, a story's theme is its idea or point (formulated as a generalization). The theme of a fable is its moral; the theme of a parable is its teaching; the theme of a short story is its implied view of life and conduct. Unlike the fable and parable, however, most fiction is not designed primarily to teach or preach. Its theme, thus, is more obliquely presented. In fact, theme in fiction is rarely presented at all; readers abstract it from the details of characters and action that compose the story." (Robert DiYanni, Literature . McGraw-Hill, 2002)
Orwell's Theme(s) in the Essay "A Hanging" - " ' A Hanging ' is [George] Orwell's first distinctive work. It gives an apparently objective account of a ritualistic execution--from fixed bayonets to a bag over the head of the condemned--in which the narrator officially and actively participates. . . . At this halfway point Orwell states his theme : 'till that moment I had never realized what it means to destroy a healthy, conscious man. When I saw the prisoner step aside to avoid the puddle, I saw the mystery, the unspeakable wrongness, of cutting a life short when it is in full tide.' Instead of invoking religion, he asserts a quasi-religious sense of life's sacredness--the first expression of the instinctive humanism that characterizes all his work." (Jeffrey Meyers, Orwell: Wintry Conscience of a Generation . Norton, 2000) - "A variation on this theme occurs in several of Orwell's most famous texts containing epiphanies , moments of illumination in which the humanity of people he has hitherto viewed in terms of dehumanizing generalizations suddenly breaks through, and Orwell's perception is jarred as he understands, with a shock, that these are people like himself. . . . In the early sketch entitled ' A Hanging' (1931), Orwell describes how his idea of what it means to kill a man is altered by the Hindu prisoner's gesture of stepping aside to avoid a puddle on the way to the gallows. What the text reveals, however, is that the prisoner at first looks to Orwell like a mere insignificant object. Into this scene, well defined in terms of the prisoner's already marginal existence, breaks the unexpected gesture, making Orwell (or the Orwellian narrative persona ) realize that the prisoner is alive, just as he is . . . . This chronicle is generally interpreted along the lines Orwell lays down, as the revelation of the barbarity of execution, but its primary meaning, I believe, is another. An inferiorized human being has for an instant become a genuine person in the eyes of one of the masters." (Daphne Patai, The Orwell Mystique: A Study in Male Ideology . University of Massachusetts Press, 1984)
The Themes of the Novel Charlotte's Web - " Themes are subject to readers' interpretation, so different individuals may identify different themes in the same book; the dominant idea or theme, however, should be apparent to readers. " Charlotte's Web offers many layers of meaning to readers. Younger children are apt to understand this book as an animal fantasy. Older children are ready to apprehend the cycle of life and death, while adults recognize the irony in a situation that gives one character credit for the creativity of another. This is why we recommend using Charlotte's Web in the third or fourth grade, when children are ready to understand its major theme ." (Barbara Stoodt et al., Children's Literature:Discovery for a Lifetime . Macmillan, 1996) - "Identifying theme is typically a bit more difficult perhaps because theme is often confused with plot summary or motif . . . . ' Charlotte's Web (White, 1952) is a story about a pig whose life is saved by a spider' is not a theme statement! It is a plot statement. ' Charlotte's Web is a story about friendship' is also not a theme statement! Rather, it is a statement identifying one of the most important motifs in the story--friendship. 'A theme in Charlotte's Web is that true friendship involves responsibilities as well as privileges' is a theme statement!" (R. Craig Roney, The Story Performance Handbook . Lawrence Erlbaum, 2001) - "Besides mortality itself, throughout many idyllic scenes [in Charlotte's Web ] Andy [White] dabbed colorful spots of melancholy. He translated the song sparrow's aria as 'sweet, sweet, sweet interlude' and informed the reader that it referred to life's brevity. Crickets harped on the same theme . But overall Andy's theme was the joy of being alive, of reveling in the moment with visceral attention. What seemed like two themes were really one." (Michael Sims, The Story of Charlotte's Web . Walker, 2011)
The Difference Between Plot and Theme "If you sometimes confuse plot with theme , keep the two elements separate by thinking of theme as what the story is about, and plot as the situation that brings it into focus. You might think of theme as the message of the story--the lesson to be learned, the question that is asked, or what it is the author is trying to tell us about life and the human condition. Plot is the action by which this truth will be demonstrated." (Phyllis Reynolds Naylor, quoted by Kenneth John Atchity and Chi-Li Wong in Writing Treatments That Sell , rev. ed. Henry Holt, 2003)
Thesis and Theme "The thesis is the main point you are trying to argue [in a composition ]: for instance, that abortion is every woman's right or that housing discrimination is wrong. The theme , on the other hand, is a motif established by orchestrated connotative language that reinforces the thesis. Theme differs from thesis in that theme relies on inference and suggested meaning rather than on direct statement." (Kristin R. Woolever, About Writing: A Rhetoric for Advanced Writers . Wadsworth, 1991)
Pronunciation: THEEM
Thesis: Definition and Examples in Composition
E.B. White's "Charlotte's Web"
The Ultimate Guide to the 5-Paragraph Essay
Supporting Detail in Composition and Speech
Definition and Examples of Analysis in Composition
How to Find the Theme of a Book or Short Story
Conclusion in Compositions
What Are the Different Types and Characteristics of Essays?
Examples of Epigraphs in English
What Is a Synopsis and How Do You Write One?
An Introduction to Academic Writing
Definition and Examples of Theme-Writing
Focusing in Composition
Understanding Organization in Composition and Speech
How to Write a Narrative Essay or Speech
Book Report: Definition, Guidelines, and Advice
By clicking "Accept All Cookies", you agree to the storing of cookies on your device to enhance site navigation, analyze site usage, and assist in our marketing efforts.
Common SAT Essay Themes and Archetypes
The makers of the SAT use several themes from which they draw essay questions. By knowing these themes ahead of time, you can prepare several preplanned examples to use for each theme. For example, take Thomas Edison. He used over 6000 filaments before finding one that worked in the electric light bulb. You could use this example for essays on adversity , success , history , and progress . The following is a list of these themes and real examples of essay questions produced by the College Board. The questions have been paraphrased for simplicity, but they provide you with an idea of how the themes are recycled each year.
Theme: Adversity
Do people benefit from adversity? Do people learn more from losing than from winning? Do people learn more from difficulty or from ease? Do people learn from their effort even if their goal is not reached? Does humor help in difficult situations?
Theme: Success
Do people put too much stress on winning? Can people be successful and ethical at the same time? Is persistence more important than ability in achieving success? Is optimism more important than realism in achieving success? Is idealism more important than practicality in achieving success? Is success a result of choices or of luck? Do people's expectations of themselves affect their success? Can people be successful with low expectations? Is it better to have low expectations and meet them or high expectations and miss them? Do people have to aim for perfection in order to be successful? What motivates people the most in their quest for success? Does success result from improvement to one's best attribute or skill? Can people succeed by repeating their past behaviors? Are people more likely to be successful by compromising or by being inflexible? Do memories help people be successful? Are people more successful when they are under pressure? Do all successes create new challenges? Do all significant inventions and findings result from concentrating on a single area? Can success ever be disastrous? Is it important to sometimes take risks?
Theme: Creativity and Originality
Does planning have a negative effect on creativity?  Can people be original or are original ideas all taken? Is creativity as important today as it was in the past? It is better for a person to imitate others or be original? Is it better for society when people imitate others or when they are original?
Theme: Happiness and Self-Satisfaction
Is it better to accept one's lot in life or to strive for more? Does the pursuit of a goal make a person happy? What is better: a job one likes or a job that pays well? Is knowledge ever a burden? Does fame create happiness? Does having many options create happiness? What change leads to happiness: one's attitude or one's environment? Are rules and restrictions necessary for happiness? Can a person be too enthusiastic? Is happiness a choice? Is it better to act quickly or be patient?
Theme: Authority and Leadership
Do people need to listen more to people who are older and experienced? Can people function without a leader? Should one ever question someone in authority? Should national leaders be judged differently than others? Should society limit people's exposure to certain forms of information? Is censorship ever okay? Are leaders always the best people for the job? Are established rules realistic for guiding people in real-life scenarios?
Theme: Individuality
Do people need to compare themselves to others in order to appreciate what they have? Is it more important to be different or to fit in with others? Do people let the opinions of others affect their success? Do people put too much value on the opinions of others? Is a person's identity innate or created? Do people over-emphasize individual accomplishments?
Theme: Morality and Ethics
Can people learn from other people's flaws and mistakes? Can people be successful and ethical at the same time? Is a school responsible for teaching morals and ethics? Are society's common beliefs more likely to be right or wrong? Is it ever okay to be disloyal? Is it ever okay to lie? Is it ever okay to deceive someone? Is it ever okay to be rude? Is acting a normal part of life? Are there only two sides of an issue? Should people tolerate all opinions or speak out against those that are wrong?
Theme: Motivation
Does power motivate people?  What motivates people the most in their quest for success? What motivates people to change? Should emotion be involved when making important decisions? Should people learn the motivation for someone's actions before passing judgment on the person?
Theme: History and Tradition
Should all traditions continue? Are new ideas better than the ideas of the past? Does the past influence the present and future? Does history help people be successful and avoid failure? Are new solutions always necessary? Have modern advancements made life easier than what it was in the past? Is society too materialistic today compared to in the past? Is creativity as important today as it was in the past? Is it better for society when people imitate others or when they are original?
Theme: Society and Community
Should people be more concerned about the common good? Is criticism necessary for the progress of society? Is discipline a necessary component of freedom? Should people be more private about some parts of their lives? Do people pay too much attention to details?
Theme: Decision-Making
Should emotion be involved when making important decisions? Are impulsive decisions as good as deliberate decisions? Should people ever change their decisions? Does having many options create happiness? Can small decisions have big consequences? Should people trust in common sense or question it? Are negative consequences equally likely for good choices as for bad choices?
Theme: Education and the Arts
Is a school responsible for teaching morals and ethics? Do the arts teach people about the world? Can people learn from fictional characters or stories? Are practical skills deemed too important? Where do people learn more: in school or out of school? Are the arts essential to education? Do people learn something from every experience? Do people learn more from themselves or from others?
Theme: Friendship and Collaboration
Is it easier to make friends today than in the past?  Are people more successful when they combine their efforts with others? Are groups more successful when they pursue a common goal or individual goals? Which results in success more often: competition or collaboration? Is compromise the best solution? Can people learn anything from a group that shares a commonality? Can people ever benefit from following the crowd instead of having their own ideas? Do people get along better with people like them or with people different than them? Is it wise to be trusting or suspicious of others? Do people help others for selfless or selfish reasons?
Theme: Media and Entertainment
Is reality entertainment beneficial or harmful? Does media (such as television and the internet) influence what people find important? Should society limit people's exposure to certain forms of entertainment or information? Should society admire celebrities? Does media have too much of an effect on some people? Do photographs reflect reality or the photographer's viewpoint?
Theme: Progress and Technology
Does progress eliminate problems or create new ones? Does focus on technology cause society to neglect other important areas, such as education and the environment? Are there times that avoiding technology is beneficial? Has the abundance of information available today made the world easier or harder to understand? Has the purpose of technology changed? Have modern advancements made life easier than what it was in the past? Is the world getting better or worse? Is criticism necessary for the progress of society? Has society become too concerned with money?
Theme: Heroes
Are heroes people who risk their lives or people who stand up for what they believe in?

How to Write a Theme Essay
Speech Topics
Basics of Essay Writing
Essay Topics
Main Academic Essays
Research Paper Topics
Basics of Research Paper Writing
Miscellaneous
Chicago/ Turabian
Data & Statistics
Methodology
Admission Writing Tips
Admission Advice
Other Guides
Student Life
Studying Tips
Understanding Plagiarism
Academic Writing Tips
Basics of Dissertation & Thesis Writing

Research Paper Guides
Formatting Guides
Basics of Research Process
Admission Guides
Dissertation & Thesis Guides
Table of contents

Use our free Readability checker
A thematic essay is a type of writing assignment that focuses on a specific theme or topic. It requires you to identify a central theme, discuss it in detail, and make connections between various facts. Your main goal is to demonstrate understanding and interpretation of the given subject matter. This type of essay is commonly used in literature classes or history exams.
If you've got an assignment to write a theme essay, you might wonder where you should even start from. No worries, we've got you covered here! The first thing you must know about this specific type of paper is that it aims to analyze a certain well-known theme and make an interesting statement about it. Here, you must explain meaning and relevance or complexity of your topic. You should summarize details that support your conclusion. In this article, we will conduct a detailed review of theme essay concept. We will also provide you a step by step guide on how to write a proper one. Let's dive right into it!  
Thematic Essay Definition
Let's start with defining what is a thematic essay and its purpose. In this type, one should select a thesis and form unique statement related to its aspects. You should write about it, explaining or elaborating to your audience the following:
How is your statement related to your topic?
Which important or interesting aspects does it highlight?
What approaches and literary devices are you using for analysis ? How do you explain your general theme? This can be comparison, metaphor, personification etc.
When composing such an essay, you must formulate and defend your statement. Here, you will demonstrate abilities of analysis and literary devices usage. At least several paragraphs would be needed to display such skills properly.
Thematic Essay Outline: What's Inside
The best way to begin is creating a theme essay outline for your topic. An outline should contain all key parts, concepts and ideas of your paper. You should put it in a sketchy but logical manner. This way you'll quickly prepare a shortened version of your assignment. It will also help you in reviewing it. Adding missing points and correcting significant mistakes would be easier at this early stage. Outline should include all main essay parts:  
Introduction
Thesis statement
Body section
Conclusion.
Keeping it brief, you should not provide complete sentences to describe your statements, ideas and arguments. A few words would suffice for each important point. Purpose is to make it readable for yourself! You should review it quickly and spot any inconsistencies.
How to Write a Thematic Essay Step-By-Step
Now it is time to focus on how to write a theme analysis essay – the complete text from scratch. Is your goal to impress readers and achieve a good grade? Then it is important that you create a proper essay structure template and don't lose any of your key questions! Stay methodical and keep it logical! Make sure your audience is engaged and don't disappoint them in the end. Below we'll provide a general idea for each step of this process.
Step 1. Define the Topic for Your Thematic Essay
When it comes to choosing among thematic essay topics, it is important that you pick an interesting and maybe even a controversial one. At the same time, make sure you can actually provide some meaningful input about it. Your assignment should impress readers with detailed analysis and its author's writing skills. That's why your chosen topic must provide enough material for that.  There is a diverse choice of topics. Choose the one you are really interested in whether it is  Bullying essay  or  Happiness essay . If you need some ideas for great essay topics, feel free to check out our other articles.  
Step 2. Create a Thematic Essay Outline
We've already covered the main points of theme essay outline concept. When writing it, include all the main parts of your future work. Keep it as short as possible, one paragraph per each key point will be enough. It isn't even necessary to describe everything with complete sentences! A few words would suffice. Once done, review it first and make necessary corrections. It is advised to review an outline several times. That's how any noticeable gaps or mistakes would be spotted early.
Step 3. Start a Thematic Essay with a Hook
A good thematic essay introduction ought to captivate readers right from the start. That's why it is always advised to add some 'hook' into it. You can begin with an unexpected statement, use wordplay or a plot twist. Then you can explain this in the main body part. This way your audience would be interested to hear those explanations. As a result, your paper will have better chances of success. Apart from that, introduction should contain the main statement and some information about its content.  
Step 4. Write Body Paragraphs for Your Theme Essay
Goal of thematic essay body is to answer all the questions stated in an introduction. You must elaborate the meaning of each key idea. Finally, display your usage of literary devices, as we've specified earlier. Common practice is to use at least one paragraph per a literary device disclosure. Besides, the main body is the right place to use all relevant sources that can support your analysis or provide you with helpful analogies. Keep the main body logical, so that every paragraph is somehow connected to the previous and the next ones.  
Step 5. Create a Thematic Essay Conclusion
A strong thematic essay conclusion should highlight all important points from tyourhe essay while avoiding adding new facts or evidence. Just restate your thesis, answer all questions and summarize your arguments. It might be also useful to leave some final note for readers with some deeper analysis of your topic. You can also highlight the need for further exploration of the chosen theme and thus to prepare readers for your future works on this topic.  
Step 6. Proofread Your Thematic Analysis Essay
After completing theme essay, it is highly recommended to review it thoroughly, even several times if possible. The goal is to find mistakes and to spot logical gaps or missing details. Even best essays typically have inconsistencies left at the early stage. Taking a fresh look at your text often reveals some issues. If possible, ask your friends or colleagues to review your text. They might notice something you could not.  
How to Format a Thematic Essay
When it comes to thematic essay format, you need to find out what are the requirements in your assignment or which format is common in the institution you will be presenting your essay for. In case no special requirements were made for you, just choose one of the most popular formats for scholarly papers:  
APA paper format : typically used in natural sciences, education and psychology fields
MLA: typically used for works in humanities
Chicago: typically used in business, history, and fine arts fields.
Thematic Essay Example
Let's illustrate the explanations above with a few theme essay examples. We'll provide some real ones here so that your every question would be answered. Hopefully you'll find some inspiration in these examples for your own winning paper! The examples can be found below. Please scroll down to find them.  

Thematic Essay: Final Thoughts
In this article we have explored the theme essay concept in detail. Its central purpose and main definition were examined and a step by step guide for writing a strong one was suggested. We've also provided a few working examples for your convenience. Hopefully, all this information will be useful for your scholarly endeavors!
Feel free to check out our  paper writing services ! We've got a team of skilled writers with expertise in different literary areas, ready to help you. They deliver high quality content, always on time.  
Frequently Asked Questions About Theme Essay
1. what is the thematic statement.
A thematic statement typically takes the place of a thesis in a thematic essay. It consists of 1-2 complete sentences that express a theme which you have chosen for your work. This statement must convey the main message and also show what analysis will be done. It should be brief however as most of the details are to be provided in the main body.
2. What is the goal of thematic essay?
The thematic essay goal is to express an idea or some insights about the surrounding world and to change readers' minds about certain issues. As an author, you are expected to illustrate the team, provide all necessary explanations and conduct an analysis if needed. Besides, you typically should demonstrate familiarity with some literary interpretations and methods which are used to examine your theme.
3. How long should a theme essay be?
The minimum length of a theme essay is five paragraphs. One is for introduction, one for conclusion and remaining three for the main body. Of course, it can be more than that, depending on the depth of the theme that was chosen. The main rule is to keep your essay logical and concise, avoiding adding too many details. Otherwise your audience might get tired and the effect produced by your writing would be damaged.
4. What is a thematic essay history?
Thematic essay (history class) should be written to analyze some historical facts or significance of specific literary pieces. A typical case is examining different aspects of a controversial leader from the past or a political event that has produced a number of various important consequences. Or you might argue about a specific role of a certain book during a certain period or its influence on different nations or cultural groups.
Daniel Howard is an Essay Writing guru. He helps students create essays that will strike a chord with the readers.

You may also like
A Writer's Handbook
Introduction
Purpose & Audience
Opening Sentences
Linking Sentences
Finished Introduction
Topic Sentences
Development
Conclusion Sentences
Conclusion Paragraphs for Essays
Essay Writing Organization: The Outline
Annotating Readings
General Writing Idea Development
Rhetorical and Visual Analysis Idea Development
Character Analysis Idea Development
Theme Analysis Idea Development
Literary Theme Analysis
Exercise 10, overall tips for literary analysis essays.
Theory Analysis
Using the Library
Using Sources for Illustration or Support
Using Research for Essays
Writing About Research
MLA Handbook Summary for Citations
Final Thoughts on Essays
Literary Element Index
Appendix of Example Papers
A literary theme analysis will synthesize several elements within a work and prove an overall message with those elements.
Characters: What kind of people does the story deal with?
Plot: What do the characters do? Are they in control of their lives, or are they controlled by fate?
Motivation: Why do the characters behave as they do, and what motives dominate them?
Style: How does the author perceive reality?
Tone: What is the author's attitude towards his subject?
Values: What are the values of the characters in the story? What values does the author seem to promote?
The importance of theme in literature can be overestimated; the work of fiction is more than just the theme. However, the theme allows the author to control or give order to his perceptions about life.
Think of the possible messages within the story – why was this story told (EX. Harry Potter series has a classic "good vs. evil" theme or even a finding out about one's true self theme. Maybe I would look at the symbolic fight between good and evil or at a coming of age story…Harry Potter series also has a look at family relations where blood family is not necessarily a person's true family…)
Choose a theme/issue that will be supported with enough examples from text (EX. Coming of age, Familial vs. adopted relations and how friends and mentors can become family)
State what you want to present about the theme in the story in the body of the paper
EX: A true coming of age is seen in the characters Harry, Ron, and Hermione in J.K. Rowling's Harry Potter series. **Note: This would be the X, Y, Z thesis
EX: Characters in Harry Potter's life illustrate the notion that a father figure does not necessarily have to be one's biological father. **Note: This thesis is put into a general thesis format, not X,Y, Z
Find evidence within the work to illustrate your points
Find secondary sources as needed that help you prove your points
Exercise 10: Brainstorm some possible theme analysis ideas with Harry Potter; start with the following – what could you do with these:
Notion of competition in children
Comment on bullying
Comment on children having to grow up too quickly
Class difference
Good versus Evil
Jealousy among siblings
Exercise 10: Brainstorming for Theme Analysis
Be careful not to summarize the story – this is not an analysis
Find connections and be original in your synthesis
When using secondary sources, proof of your exact idea may not be readily available – what you will do is use support of individual elements to then address your main thesis idea
Never use just the author's first name – use the last name only or both names when discussing the author
Always use present tense when talking about literature unless something directly happened "in the past" in the literary piece
<< Previous: Character Analysis Idea Development
Next: Theory Analysis >>
Last Updated: Jan 3, 2023 9:01 AM
URL: https://library.jeffersonstate.edu/AWH