AI Content Shield
AI KW Research
AI Assistant
SEO Optimizer
AI KW Clustering
Customer reviews
The NLO Revolution
Press Center
Help Center
Content Resources
Facebook Group
Fun and Creative Narrative Short Story Examples
Table of Contents
Life is made more colorful by the stories we cherish in our minds and hearts. We build many habits and values based on different stories.
We learn to face many of life's challenges when we read about characters who face their struggles. If you want to learn more about short stories, try these narrative short story examples .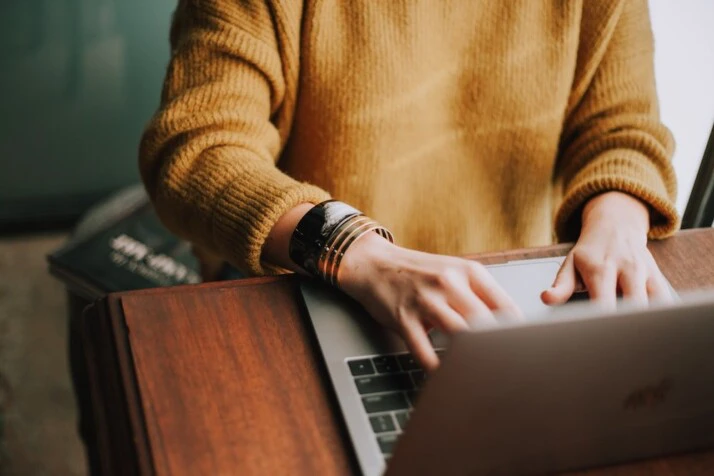 Definition of a Narrative Short Story
A narrative short story is a common form of storytelling. It's shorter than a novel and features a few characters and a single plot line. Short stories are short works of fiction that happen over the course of a single day, a single weekend, or a single season. They usually take place in a familiar world and have an emotional or intellectual plot.
Short stories have an average length of fewer than 10,000 words. They are shorter than novels and longer than fables.
Readers enjoy short stories because of their simplicity. Story simplicity allows writers to use a story and its characters to share a moral lesson. This makes short stories ideal for young children as it allows them to focus on the story and characters.
In contrast, adult short tales focus more on life's meaning and existential questions. They usually present readers with situations they can relate to and examine for their message on meaning and existence.
For instance, Charlotte Perkins Gilman's The Yellow Wallpaper follows the story of a woman who suffered hysteria. The book tells the story of a woman's mental health deterioration during her "rest cure" with her family.
The narrator begins the story by marveling at the beauty and grandeur of the temporary home her husband rented for their Summer vacation. John, the woman's husband, restricts the narrator's freedom and confines her to the bedroom.
The story follows the decline of her mental health, represented by her increasing obsession with the yellow wallpaper that adorned her room.
The story focuses on the importance of freedom and identity.
The Importance of Short Stories
Short stories are important because they take pressure off an author by allowing them to create innovative, original but brief creations.
They provide a platform for stories to unfold in an imaginative way and for authors to experiment with themes and styles. It's also an opportunity for readers to connect and reflect on the quality of the story. Writers of short stories can get creative by incorporating a wide array of themes, techniques, and rhetorical devices.
Short stories are an excellent way to ease into the habit of reading. This is why schools love to assign short stories for students to read.
They are unlike full-length novels that require a lot of time and commitment to read through. More importantly, they leave readers with a positive reading experience which can encourage young readers to search for more literature to read.
Narrative Short Story Examples
Literature is full of short stories. Short stories are a perfectly acceptable way for you to share conflicts and resolutions with an audience. Because of this, it may be worth experimenting with a few short story types and learning more on the way.
Below is a small collection of classic short stories you can draw inspiration from:
The Fall of the House of Usher by Edgar Allan Poe
A Christmas Carol by Charles Dickens
The Gift of the Magi by O. Henry
About Barbers by Mark Twain
The Yellow Wallpaper by Charlotte Perkins Gilman
The Lottery by Shirley Jackson
Portrait of King William III by Mark Twain
The Lady with the Little Dog by Franz Kafka
The Necklace by Guy de Maupassant
Roughing It by Mark Twain
A New American Life by Margaret Fuller
The Woman on Platform 8 by Ruskin Bond
Lamb to the Slaughter by Roald Dahl
How to Become a Writer by Lorrie Moore
Cat Person by Kristen Roupenian
Cathedral by Raymond Carver
Symbols and Signs by Vladimir Nabokov
Sticks by George Saunders
Flowers for Algernon by Daniel Keyes
A Good Man is Hard to Find by Flannery O' Connor
The Bottom Line
A short story is a narrative form of writing characterized by highly condensed events, a brief setting, and a focus on a particular moment.
The brevity and simplicity of this form of writing leave more room for writers to focus on the moral of the story. Short stories are some of the best ways to learn new things about life. The characters in a short story are not just going through their life as we did, but sometimes experience a drama within them. Readers of any age learn to relate to characters and to focus on the story's resolution.
The conclusion of the story often leaves a reader with a better understanding of human behavior.
Short stories are great for introducing young people to the joys of reading. They are simple yet hold enough room for a writer to express their creativity. Understanding how to write short stories begins with reading them and analyzing their writing and expository style.
Whether you plan to come up with your own short story or simply want to discover the joys of reading, read these books. They will all serve you well.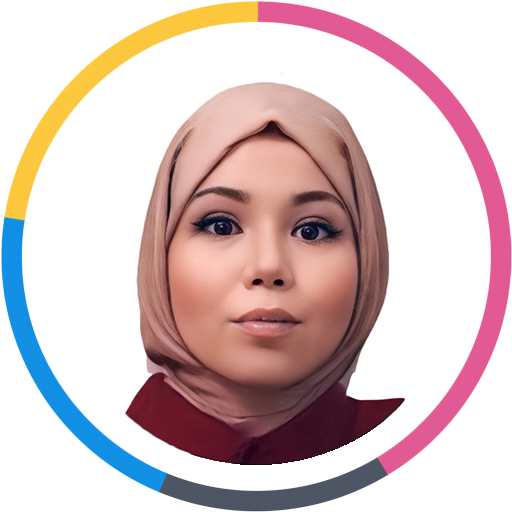 Abir Ghenaiet
Abir is a data analyst and researcher. Among her interests are artificial intelligence, machine learning, and natural language processing. As a humanitarian and educator, she actively supports women in tech and promotes diversity.
Explore All Descriptive Text Articles
Effective writing tips to describe a person.
As with any piece of writing, it's essential to paint a picture vividly and make your reader fully grasp your…
Best Words to Describe Your Personality
There are instances when you'll be required to describe yourself. It can be for a job interview or when introducing…
30+ Interesting Words To Describe Beauty
Beauty is the quality of being physically or visually attractive. It is the aesthetic properties of an entity, a natural…
Interesting Adjectives to Describe Movies
You might need to give a review about a movie you just watched. While you can use a few phrases…
Interesting Personality Adjectives to Describe People
What words best describe you? Funny? Determined? Hardworking? These words are adjectives. Adjectives modify one's personality. They're an easy and…
The Most Creative Words to Describe Smell
When depicting smell, descriptive language can help the reader have a much more vivid experience. This article explores the best…
Words with Friends Cheat
Wordle Solver
Word Unscrambler
Scrabble Dictionary
Anagram Solver
Wordscapes Answers
Make Our Dictionary Yours
Sign up for our weekly newsletters and get:
Grammar and writing tips
Fun language articles
#WordOfTheDay and quizzes
By signing in, you agree to our Terms and Conditions and Privacy Policy .
We'll see you in your inbox soon.
Examples of Short Stories for All Ages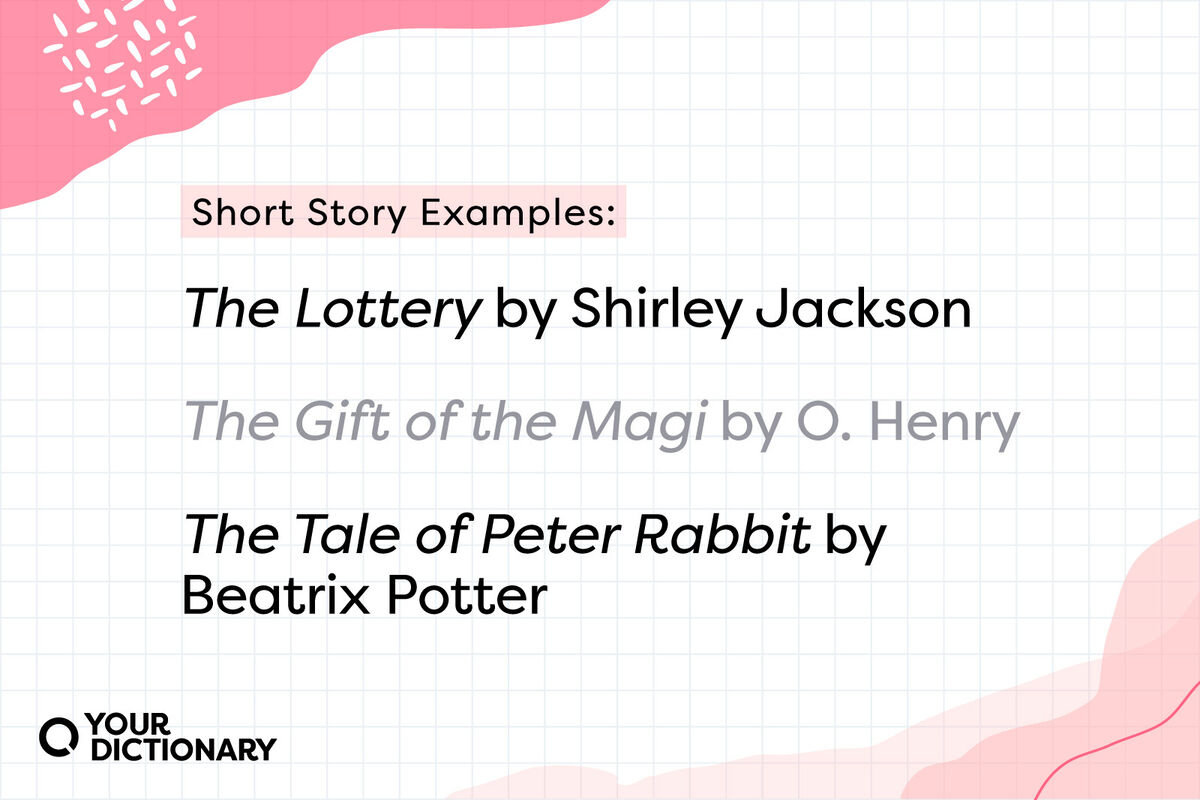 DESCRIPTION Short Story Examples
SOURCE Background: Tolchik / iStock / Getty Images Plus
PERMISSION Used under Getty Images license
Stories are an accessible and universal means of escapism. But who's got time to read a lengthy novel these days? Short stories are self-contained stories that give you all the thrills, chills or charm of a full-length story in an abbreviated, accessible form.
What Makes a Great Short Story?
Unlike novels, short stories have a finite amount of time to tell a tale, introduce characters and themes, and tie it all together in a neat proverbial bow. While novels are 200-400 pages on average, short stories tell a complete story in 10,000 words or less. They also cut to the chase and establish and resolve conflict.
Iconic Examples of Short Stories for Adults
When you think of short stories, you might think of children's books. However, short stories are designed for all ages. Adult short stories deal with all the topics that full-length adult novels do, just in an abbreviated and easily digestible way.
The Fall of the House of Usher by Edgar Allan Poe
Explore an individual's fall into the abyss of insanity in Edgar Allan Poe's " The Fall of the House of Usher ." Poe's poetic prose creates an air of suspense as he weaves the twisted tale of the House of Usher.
The Lottery by Shirley Jackson
In " The Lottery " by Shirley Jackson, tradition and community ties lead to deadly consequences when a woman is chosen in the eponymous lottery to be stoned to death.
The Gift of the Magi by O. Henry
" The Gift of the Magi " by O. Henry is a classic story with a powerful theme of love and giving. In just a few short pages, O. Henry creates sympathetic characters that the audience can relate to. This glimpse into their lives highlights both their power of character and the key themes of the story such as love, giving and sacrifice.
The Necklace by Guy de Maupassant
In " The Necklace " by Guy de Maupassant, the main character, Mathilde, has always dreamed of being an aristocrat but lives in poverty. Embarrassed about her lack of fine possessions, she borrows a necklace from a wealthy friend but loses it. The story is known for its subversive and influential twist ending.
The Yellow Wallpaper by Charlotte Perkins Gilman
" The Yellow Wallpaper " by Charlotte Perkins Gilman explores a woman's descent into madness after she's confined to a room with yellow wallpaper to help her nervous disorder. It is a groundbreaking short story that drew attention to mental health and women's rights when it was released and has influenced many writers, including Alice Walker and Sylvia Plath.
Additional Adult Short Stories
Reading some of these short stories can better acquaint you with the short story form and the challenges faced by authors to develop an interesting plot and detailed characters . Investigate a few additional popular examples of short stories.
" The Scarlet Ibis " by James Hurst
" A Christmas Carol " by Charles Dickens
" About Barbers " by Mark Twain
" The Garden of Paradise " by Hans Christian Andersen
" Leave It to Jeeves " by P.G. Wodehouse
" Out of Nazareth " by O. Henry
" Portrait of King William III " by Mark Twain
" Two Boys at Grinders' Brothers' " by Henry Lawson
" The Dead " by James Joyce
" To Build a Fire " by Jack London
" The Veldt " by Ray Bradbury
" In the Penal Colony " by Franz Kafka
" Hills Like White Elephants " by Ernest Hemingway
" The Lady with the Little Dog " by Anton Chekhov
" The Most Dangerous Game " by Richard Connell
Fun Children's Short Story Examples
Short stories for children often include fairy tales and fables . Many of these stories have morals or teach a lesson while also entertaining readers.
Goldilocks and the Three Bears by Robert Southey
A famous children's fable, " Goldilocks and the Three Bears " details the adventures of Goldilocks breaking into a bear family's house and eating all their porridge. It teaches the importance of respecting other people's property.
The Tale of Peter Rabbit by Beatrix Potter
The adventures of this rabbit are known worldwide. " The Tale of Peter Rabbit" by Beatrix Potter tells the story of a mischievous little rabbit who doesn't listen to his mother and goes through a heart-pounding chase with Mr. McGregor.
The Night Before Christmas by Clement Clarke Moore
Often on Christmas Eve, parents will read " 'Twas the Night Before Christmas " (also known as "A Visit from St. Nicholas") by Clement Clarke Moore to their kids. While technically a poem, this text takes the form of a short story about Santa delivering presents around the world.
Goodnight Moon by Margaret Wise Brown
Routine is important, and " Goodnight Moon " by Margaret Wise Brown is a perfect way to introduce this concept to children. This classic bedtime story explores the routine of going to bed and telling all the world goodnight.
Where the Wild things Are by Maurice Sendak
The beloved picture book " Where the Wild Things Are " tells the story of a young boy named Max whose bedroom transforms into a jungle and he sails to an island inhabited by monsters called "The Wild Things." When the monsters fail to scare Max, they crown him the king of the Wild Things. This whimsical tale is the perfect short story to engage your child's imagination and carry them off to their own faraway lands.
Other Short Stories for Children
Children's picture books could all be considered short stories, and there are plenty of options to choose from.
" Little Red Riding Hood " by Charles Perrault
" Hansel and Gretel " by the Brothers Grimm
" Peter Pan " by James Matthew Barrie
" The Boy Who Cried Wolf " by Aesop (from Aesop's Fables)
" The Tortoise and the Hare " by Aesop (from Aesop's Fables)
" The Little Match Girl " by Hans Christian Andersen
" The Little Mermaid " by Hans Christian Andersen
" The Princess and the Pea " by Hans Christian Andersen
" The Emperor's New Clothes " by Hans Christian Andersen
" The Gingerbread Man " by Jim Aylesworth
" The Ugly Duckling" by Hans Christian Andersen
" Rapunzel " by the Brothers Grimm
" Beauty and the Beast " by Gabrielle-Suzanne de Villeneuve
" Cinderella " by Charles Perrault
" Rip Van Winkle " by Washington Irving
" The Prince and the Pauper " by Mark Twain
" Snow White and the Seven Dwarfs " by the Brothers Grimm
" Three Little Pigs " by James Halliwell-Phillipps
" The Cat in the Hat " by Dr. Seuss
" Green Eggs and Ham " by Dr. Seuss
" Love You Forever " by Robert Munsch
" Corduroy " by Don Freeman
" The Little Engine That Could " by Watty Piper
" The Rainbow Fish " by Marcus Pfister
" Stone Soup " by Ann McGovern
" The Giving Tree " by Shel Silverstein
" Where the Sidewalk Ends " by Shel Silverstein
Short Stories Abound
Now that you have a grasp on short stories, why not write your own?
Examples of Anecdotes: Short Stories With a Practical Purpose
5 Flash Fiction Examples to Inspire and Entertain
Essential Elements of Story Writing
+61 272 520 888
15% discount on first order.
Examples of a short story.

What is a short story?
Examples of Short Stories
"Suddenly, A Knock on the Door"
"Girl"
"War Hero"
"Every Slice Is A Different Role"
Custom essay writing service for college students
Humans were made to tell stories. We have been telling each other stories since the beginning of time. From biblical stories to folklore, myths, novels, even poems, and now short stories—human history has been closely tied with stories. Being able to define what a short story is and what the elements of a short story are, is not enough to understand this form of literature. Immerse yourself in these examples of short stories, that will hopefully inspire you to read more or write your own short stories .
A short story is a work of fiction with a fully developed narrative that is typically short enough to finish in one sitting. Short stories may be extremely short, as in the case of hint fiction and flash fiction, or quite long, while others may experiment with form. Regardless of its length or form, a short story focuses on singular incidents or a few episodes that explore a particular theme. What more explicitly defines short stories are their elements. What are these elements? These are plot, conflict, character, setting, and theme.
Aside from the events that take place and the characters introduced in the narrative, short stories are known for their use of images or of literary devices. Great short story writers employ literary devices to explore a pattern or motif in their narrative. While a beginning, middle, and end are important in any short story, what it reveals about the topic or theme is more compelling for most readers.
Short stories come in different shapes and sizes. Some short stories may span from 10,000 words, while others may be as short as a single page. In fact, the shortest short story—more specifically, hint fiction —is only six words and is attributed to Ernest Hemingway :
For sale: Baby shoes. Never worn.
How do people know that a piece of narrative is a short story? That's simple—no matter how long or short they are, they always contain the elements of a short story.
Another example of a short story is a paragraph-long story by Etgar Keret. This short story, like Hemingway's six-word story, portrays a beginning and a conflict that led to the scenario described. It also implies an ending to the current scenario that the reader understands despite its open-ended nature.
"Suddenly, A Knock on the Door"
By Etgar Keret, Guernica, 2012
I try to explain to the bearded man that if he puts his pistol away it will only work in his favor, in our favor. It's hard to think up a story with the barrel of a loaded pistol pointed at your head. But the guy insists. "In this country," he explains, "if you want something, you have to use force." He just got here from Sweden, and in Sweden it's completely different. Over there, if you want something, you ask politely, and most of the time you get it. But not in the stifling, sultry Middle East. All it takes is a single week around here to figure out how things work—or rather, how things don't work. The Palestinians asked for a state, nicely. Did they get one? The hell they did. So they switched to blowing up kids on buses, and people started listening.
When writing a work of fiction, or any type of literature for that matter, comes with a great degree of freedom. You can write about anything. However, you cannot write however you want because there are rules that even these seemingly simple short stories follow.
For a short story to be considered a short story, it must always contain a conflict. You may opt to omit characters, as the six-word story did, but not conflict because this is what drives the story's plot. Indeed, you can manipulate the elements, in order for your short story to be successful, you need to consider how the elements work together. Observe how the examples of short stories mentioned so far have unity and fluidity.
Literature is not fun if all the writers follow the rules. Some of the most remarkable written works are those that push the definition of their respective literary genres . Take, for example, Jamaica Kincaid's "Girl." This piece of personal narrative blurs the lines that separate a short story from a poem. Some argue that Kincaid wrote a poem , while others insist that it is flash fiction . "Girl" embraces techniques used in poetry but contains the major elements of a short story. Why don't you decide for yourself?
By Jamaica Kincaid, The New Yorker , 1976
Wash the white clothes on Monday and put them on the stone heap; wash the color clothes on Tuesday and put them on the clothesline to dry; don't walk bare-head in the hot sun; cook pumpkin fritters in very hot sweet oil; soak your little cloths right after you take them off; when buying cotton to make yourself a nice blouse, be sure that it doesn't have gum in it, because that way it won't hold up well after a wash; soak salt fish overnight before you cook it; is it true that you sing benna in Sunday school?; always eat your food in such a way that it won't turn someone else's stomach; on Sundays try to walk like a lady and not like the slut you are so bent on becoming; don't sing benna in Sunday school; you mustn't speak to wharf-rat boys, not even to give directions; don't eat fruits on the street—flies will follow you; but I don't sing benna on Sundays at all and never in Sunday school; this is how to sew on a button; this is how to make a buttonhole for the button you have just sewed on; this is how to hem a dress when you see the hem coming down and so to prevent yourself from looking like the slut I know you are so bent on becoming; this is how you iron your father's khaki shirt so that it doesn't have a crease; this is how you iron your father's khaki pants so that they don't have a crease; this is how you grow okra—far from the house, because okra tree harbors red ants; when you are growing dasheen, make sure it gets plenty of water or else it makes your throat itch when you are eating it; this is how you sweep a corner; this is how you sweep a whole house; this is how you sweep a yard; this is how you smile to someone you don't like too much; this is how you smile to someone you don't like at all; this is how you smile to someone you like completely; this is how you set a table for tea; this is how you set a table for dinner; this is how you set a table for dinner with an important guest; this is how you set a table for lunch; this is how you set a table for breakfast; this is how to behave in the presence of men who don't know you very well, and this way they won't recognize immediately the slut I have warned you against becoming; be sure to wash every day, even if it is with your own spit; don't squat down to play marbles—you are not a boy, you know; don't pick people's flowers—you might catch something; don't throw stones at blackbirds, because it might not be a blackbird at all; this is how to make a bread pudding; this is how to make doukona; this is how to make pepper pot; this is how to make a good medicine for a cold; this is how to make a good medicine to throw away a child before it even becomes a child; this is how to catch a fish; this is how to throw back a fish you don't like, and that way something bad won't fall on you; this is how to bully a man; this is how a man bullies you; this is how to love a man, and if this doesn't work there are other ways, and if they don't work don't feel too bad about giving up; this is how to spit up in the air if you feel like it, and this is how to move quick so that it doesn't fall on you; this is how to make ends meet; always squeeze bread to make sure it's fresh; but what if the baker won't let me feel the bread?; you mean to say that after all you are really going to be the kind of woman who the baker won't let near the bread?
The next series of examples of short stories are more conventional. They are longer and distinctively employ the elements of a short story. As you will see, stories are everywhere, and short stories can be about anything. Your writing spirit could be inspired by reality or by completely imaginary things. What matters most is what you reveal about your topic or theme, how you construct your story, and how you keep your readers interested in your narrative . This short story example makes use of a child's perspective to tell the story of a war veteran.
It had been a month since my bear of a big brother Frank came home after his last tour of duty. I always enjoyed it when he came home. Since he did not have a girlfriend and never had to worry about sharing money even if he was an adult, he always treated me to our favorite ice cream place whenever he was home. He still lived with us. He had one wing of the house, I had the other, and Dad had the middle one. Dad didn't quite believe in us having to move out upon reaching 18 or 21, whatever the legal age was, as he always said. He always reminded us that he had worked hard his whole life to build a home large enough for his two children to live in even if we both had gotten married and have our own families.
Anyway, I hadn't had the time to ask Frank out to the ice cream place because I had just started fourth grade and had been enjoying the company of my new biking friends. So whenever I got home, he would always look at me and with a knowing grin, ask me if I wanted ice cream or play video games. Up until this point I had always said no because I had been practicing to jump my brand new navy blue mountain bike with my new buddies. He won this time but I asked if we could have some fried chicken and burgers first and just have ice cream as dessert. An amused but baffled look came on his face and asked if Dad had been forgetting to give me money. I told him no, but that I had been having a hard time saving for that cool blue helmet just ten bucks away from my hands.
Whenever I bugged him about how his last tour went, he would always tell me that I was too young to understand but he would tell me anyway. I questioned him why he thought I was too young to understand war when I lorded over the competition on Call of Duty. In fact, I made the Nazis eat my dust. He answered that it was okay, that it was smooth. He added that despite the continuous rain of bombs miles away from their camp, neither he nor his team had had to use their M-16s because they hadn't had to fight any enemies up close. While they hadn't had to fire at the enemy, it was only the memory of the sound of mortars, bombs, grenades, gunfire that still gave him nightmares.
He said he felt really delighted about being home the two of us, and that he would just make up for the lost time. It was good to hear Frank talk about how a soldier friend of his had been helping him during those nights when he could not sleep well because of the bomb sounds. I asked him if he could call his buddy up to join us and maybe we could play when we got home, but he said his buddy wasn't a game nerd and only visited at night, through the backdoor of his wing of the house. I badly wanted to thank his buddy for visiting Frank. I also wanted to show him my new bike tricks, in case he was a bike fan. The afternoons in the ice cream place became more frequent, like three or four times a week, and it went on for more than a month. And I had been getting the feeling that my bike buddies had become familiar with my absence. I wanted to join them again but who could blame me? My brother was a soldier and he was a real soldier with real war stories to tell. This Friday afternoon, Frank was particularly happy, telling me that he had been sleeping well lately and that he and his buddy would have a few drinks in his wing tonight to celebrate his victory over those bad dreams. I told him I was happy for both of them and that if only I had been old enough to drink, I would join them, but Frank calmly replied that it was only soldiers, not bikers.
Later that night, I easily got bored with Call of Duty and killing Nazis and became sleepy. I figured it may have been because of the four ice cream mugs and six chicken wings I had which Frank poked fun at. Before I headed to my wing, I decided to peep on Frank and his buddy. I hoped they were quite drunk already so they would not notice me. It may have slipped their mind that there was still a window half-closed and as I headed towards it, it was clear from their voices that they were both drunk. Their laughter alternated and I discovered that Alan, funnily enough, was the name of his friend. As careful as a cat preparing to pounce on a mouse, I peered into the half-closed window and into Frank's large room. I wanted to see if I could still talk to Alan before he went home. I saw that there was nobody in the room but Frank, staring at the mirror holding a beer mug half-filled. He whispered, talked, laughed and whimpered to himself in two very different voices, his eyes droopy yet clear. My mind went black and blank and I sped away.
Here is another example of a short story that uses a unique way to tell a story. The story resembles a documentary with interviews, and relies on dialogue from characters other than the main protagonist, to keep readers interested in the narrative.
"Every Slice Is A Different Role"
He's about to rest after making pizza when suddenly, his phone rings.
"He's always busy, you'll never see him resting even when it is already midnight," cried grandma Roda. You can see how tired he is with his eyes but he still manages to put on a happy face in front of everyone. No one can ever comprehend how he manages to get all his work done and still have the time to play with the children.
47-year-old Edward Maldovis, owner of Cremaloba pizza parlor, wakes up at four in the morning every day to start baking bread and pizza. He makes delicious bread and cupcakes which only cost 15 cents. After baking bread, he starts making his famous hotdog pizza which is sold for 20 cents each slice and is only exclusive for the students of a public school in front of his pizza parlor. The story behind this hotdog pizza is heartwarming.
He bakes this hotdog pizza to aid in solving malnourishment in the public school across his pizza parlor. Most of these children live in remote places, on hills across the rice field.
It is nine in the morning and the bell rings. Soon after, the students start to fill the pizza parlor. Edward turns the television on and switches the channel to some cartoons.
"I have been homeless myself and was only lucky enough to be adopted by a rich Chinese businessman. I know how hard it is to be deprived," said Edward while distributing his famous hotdog pizza.
He is greatly admired by everyone around him.
James Lennett, a 21-year-old college student said "I came to uncle Ed asking for help in finding a job when I had to stop because I could no longer afford the cost of transportation from my house to my school. He said he is about to open a diner and asked me to find three more workers."
"I originally planned to build just a small stall to aid the teachers and the city council in solving malnourishment but a boy came to me asking for possible job recruitments and I thought, why not make a pizza parlor and help these out-of-school youths earn to support their education," Edward said.
It is 12 noon and his workers start to come. 17-year-old Eula Canes, 18-year-old Denmark Canes, and 21-year-old James Lennett all came from school.
It is time for Edward to rest when suddenly, his phone rings.
He has been requested by a nun to go to the airport, a two-hour drive away from his store in order to fetch a priest at three in the afternoon.
"I still serve to the convent and to the church. When my father died and our house got ruined by the hurricane, I lost the will to live. I attempted to commit suicide but I was saved by the words of a nun," Edward said.
He has been serving as a personal driver and assistant to the nuns for the past 17 years. He donates his earnings from Cremaloba to the church and to charity events of the congregation.
He seems tired but happy while driving the car. He rolls the car windows down and breathes the fresh air of the province. "I am never leaving this place," he says.
The priest arrives and goes straight to give uncle Ed a hug. "Ed, I am always delighted to see you," said Father Bryan.
After accompanying the priest to the church, his phone rings again.
"We ran out of tomato sauce for the pizza, I have to go buy on the way home," uncle Ed said.
It is already eight in the evening when he arrives back in Cremaloba. His workers have already closed the pizza parlor.
He makes his coffee and sits, finally he can get some rest. After finishing his coffee, he goes back to the kitchen and takes the baking tools and ingredients.
"I have to bake a cake for my niece, it is her birthday tomorrow," said uncle Ed.
His body seems tired but his eyes are always happy.
Short stories can come in different shapes and sizes. It doesn't even have to be completely fictional either; a short story could be based on your personal narrative . At the bottom line, a short story is about telling a story—about the experience you allow your readers through words. A short story is more than its plot, characters, or theme. It is also about vivid descriptions and beautifying language to stimulate the reader's imagination. That is how you share a good story.
Do you need to write a short story for class? Or do you simply need to write a literary analysis of a short story? Whether you need to write a short story or write a literature review of a short story, CustomEssayMeister is here to help. As an academic ghostwriting service, CustomEssayMeister helps students produce all types of custom essays, research papers, and creative work no different from the examples of short stories above. Immerse yourself in activities that enrich your creativity and sensibilities, and leave the academic writing to us .
Short Story Examples and Samples
Writing a short story is like an encapsulated novel focused on one main character. It is an artform on its own, and one needs to practice writing many of them to get a handle on the form. Reading our samples of short stories will also help you a great deal.
How to Write A Short Story: The Complete Guide
Writing a short story involves a balance of crafting an engaging narrative while also keeping it concise. It's a specific genre of fiction writing that can be immensely satisfying and challenging to undertake. A successful short story captivates its readers, offering them a complete narrative experience within a relatively small word count.
Creating a short story requires mastering specific storytelling techniques. The author must establish a setting, introduce engaging characters, create conflict, and bring the narrative to a satisfying climax and outcome. Short stories are an excellent platform for authors to explore various styles and types of narratives, enabling them to showcase their creativity and storytelling abilities within a condensed format.
One of the exciting aspects of fiction writing is the range of genres available. The genre you choose for your short story can significantly shape its structure and content, from horror and fantasy to romance and mystery. It's essential to understand the conventions of your chosen genre to effectively satisfy your readers' expectations.
The Core Elements Of A Short Story
The power of a short story lies in its core elements: the protagonist, conflict, character development, plot, climax, and outcome. Each element contributes to the richness of the narrative, making it compelling and memorable.
The protagonist, or the main character, is the central figure of your story. The character's desires and struggles drive the plot forward, drawing the reader into their world. A well-developed protagonist is crucial for creating an engaging story.
Conflict is the engine of the plot. It creates tension and challenge for the protagonist, giving them something to struggle against and overcome. The conflict can be external, such as a physical enemy or natural disaster, or internal, such as a personal fear or dilemma.
Character development refers to the evolution of your protagonist throughout the story. Through their struggle with the conflict, the protagonist should undergo some level of growth or change, providing depth to their character and making them more relatable to the reader.
The plot is the sequence of events that make up your story, guided by the protagonist's actions and the conflict they face. It starts with an introduction, rises to a climax, and concludes with a resolution, creating a satisfying narrative arc.
The climax is the turning point of your story, the peak of the protagonist's struggle and the highest point of tension. It's usually followed by the resolution, where the outcome of the conflict is revealed, leading to the end of the story.
How To Write An Outline For A Short Story
An outline provides a roadmap for your short story, organizing your ideas and ensuring a balanced structure. A well-crafted outline helps guide your writing, ensuring that you cover all necessary elements of your story without losing focus.
Begin by sketching out your main character, their motivations, and the conflict they'll face. This will give you a good sense of your story's direction. Next, outline the sequence of events or plotline leading to the climax, then detail the resolution and outcome.
Don't forget to note how your protagonist will evolve throughout the story – this character growth is a crucial part of compelling storytelling. Once you have these core elements, you can flesh out additional details, such as setting, supporting characters, and subplots.
Remember, an outline is a guide, not a rulebook. Feel free to deviate and explore new ideas as they come up during the writing process.
How To Write A Short Story: A Step-By-Step Approach
Choose Your Genre : Your choice of genre will set the tone and style for your story. Understand the genre's conventions and expectations, and use them as a guiding framework for your storytelling.
Develop Your Protagonist : Craft a protagonist with desires, fears, and complexities. Remember, character development is key to drawing in your readers.
Establish the Conflict : Define the struggle that will propel your plot and challenge your protagonist.
Outline the Plot : Sketch out the sequence of events in your story, from the introduction of the conflict, through to the climax and resolution.
Write the First Draft : Start writing, using your outline as a guide. Don't worry about getting everything perfect – focus on getting your ideas down.
Revision : Once you've finished the first draft, review and revise your work. Look for inconsistencies, check the flow of your narrative, and ensure your language and storytelling techniques are effectively engaging your readers.
Get Feedback : Share your story with others and listen to their feedback. Different perspectives can help highlight areas for improvement you might have overlooked.
Final Draft : Incorporate the feedback and make final adjustments. Once you're satisfied with your story, give it a final proofread, then sit back and enjoy the accomplishment of crafting a complete short story!
Remember, writing is a process that requires patience and practice. Don't be disheartened if your first few attempts don't meet your expectations. Keep writing, keep experimenting, and keep learning, and you'll find your voice as a short story author.
Language Use in Short Story Writing
In the domain of short story writing, language use holds critical importance. It is the tool through which authors convey their storyline, character growth, and the tension and resolution inherent in their plot. Crafted effectively, the language will serve as a vehicle that transports readers into the narrative world, enabling them to share the protagonist's experiences, challenges, and outcomes.
The language used in short story writing should be concise yet descriptive, with every word chosen for its impact and relevance. The choice of words, sentence structure, and tone should complement the genre, whether that be the ominous undertones of a horror story or the passionate expressions of a romance. Authors must strike a balance between being vividly descriptive to paint a clear picture and being succinct to maintain the pace of the story.
Figurative language, including metaphors and similes, can add depth and creativity to your storytelling techniques, enriching your narrative art. Dialogue, too, plays a vital role in revealing character traits, conveying emotion, and driving the plot forward. However, brevity is key in short story writing, so ensure dialogue serves a purpose and avoids unnecessary verbosity.
The language should also reflect and enhance character development. As the central figure progresses through the narrative, their dialogue and internal thoughts should mirror their evolution, giving the reader insight into their persona building and role progression.
Unleashing Your Short Story Writing Potential
Crafting a short story is an exciting journey, a chance for you to shape a compact universe, orchestrating a fascinating dance between the protagonist and their conflict. The art of writing a short story requires careful arrangement of its core components— a relatable main character, an engaging conflict, structured character development, a compelling plot, and a satisfying climax and outcome.
To write a short story, you need to master the art of storytelling, involving a delicate blend of narrative techniques, character evolution, and tension-building. Your chosen genre also plays a crucial role in your storycraft, lending its unique structure to your narrative framework.
Don't forget that revision is an integral part of the writing process. Reviewing, reworking, and reevaluating your story will help refine your narrative, enhancing its flow and coherence. Receiving feedback from others can offer valuable insights into your story's strengths and areas for improvement, facilitating your growth as an author.
Writing a short story, like any creative endeavor, requires patience, practice, and an unyielding spirit of exploration. Don't be discouraged if your initial efforts aren't perfect. Continue crafting, composing, experimenting, and learning, and over time, your hard work will come to fruition, producing a narrative gem that shines with your unique storytelling flair.
The Invitation Essay Sample, Example
Maybe I'll make pasta. Add chilies to it. JOIN OUR LEARNING HUBOne-stop solution for all your homework needs. Get the job done. ✅ AI Essay Writer…
The Yellow Dress Essay Sample, Example
It was another early sunset on a rainy day in Seattle. Andrew was walking with a paper bag of groceries back to his downtown studio…
The Traveler's Story of a Terribly Strange Bed (excerpt) Essay Sample, Example
Shortly after my education at college was finished, I happened to be staying at Paris with an English friend. We were both young men then,…
The Drip Essay Sample, Example
Marty was curled up on the family recliner, staring at the ceiling with his mouth wide open. He had been hearing a dripping noise while…
Real Meditation Essay Sample, Example
Setting my old laptop on a makeshift table made of leftover wood and cardboard, I sat in the cold garage of my shared living house.…
Through Holes (Part 3) Essay Sample, Example
I dashed forward with a half bemused, half disgruntled face, and picked up Emily to put her in my room for a while. As I…
Through Holes (Part 2) Essay Sample, Example
Anyways, near the doorstep of the office I work at, there is a homeless lady—well seemingly homeless. She prays, interposing her divine salutations with begging…
Through Holes ( Part 1) Essay Sample, Example
I like to look through holes. The gaps in a steel mesh above the conductor's door on a tram. The space between escalator stairs as…
Fathers and Sons Essay Sample, Example
The other day, I was sitting on a veranda and wrote some text for a website. A big mug of green tea stood on a…
A Blind Date Essay Sample, Example
Jason glanced at his watch and his heart started to beat twice as fast—he was late. He accelerated his pace, but there still were two…
Unexpected Answer Essay Sample, Example
It was late at night when I dropped in at a local 24/7 grocery store and bought myself a couple of bottles of cheap beer.…
Breakthrough Essay Sample, Example
When I returned home, it was already getting dark. I closed the front door, leaned against it with my back, and stood like that for…
Sweeping the Zen Courtyard Essay Sample, Example
Every other Saturday, Master Rick of the Seattle Zen Monastery asked me to sweep the courtyard with a brittle straw broom. This week was more…
The Doppelganger Essay Sample, Example
September in Chicago, 1972. I was sitting alone in a stuffy train compartment and peering out of the window. The evening landscape outside was monotonous:…
The Unwritten Score Essay Sample, Example
His nose could have been mistaken for a carrot. Not one of those dirt-rich oblong carrots, but a baby-sized carrot packed in those free-moving, punctured…
Remember Me
Is English your native language ? Yes No
What is your profession ? Student Teacher Writer Other
Forgotten Password?
Username or Email
Grades 6-12
School Leaders
Don't forget to enter today's giveaway! Prizes change daily 🎁.
50 Best Short Stories for High School Students
Quick and engaging.
If there is one thing that my students and I share, it's our love for short stories. High school kids may not choose to read short stories on their own time, but they get very excited when the story I choose to teach a concept is short . I find that short stories pack a stronger emotional punch. They elicit real reactions, especially if the author manages to surprise them. In fact, short stories are the thing I use most often in my high school lessons to teach literary devices, act as mentor texts for our writing, and get students excited about reading. Here is a collection of 50 of my favorite short stories for high school students. 
1. "Lamb to the Slaughter" by Roald Dahl
"'i'll fix some supper,' she whispered. when she walked across the room, she couldn't feel her feet touching the floor. she couldn't feel anything except a slight sickness. she did everything without thinking. she went downstairs to the freezer and took hold of the first object she found. she lifted it out, and looked at it. it was wrapped in paper, so she took off the paper and looked at again—a leg of lamb..
Why I love it: The dramatic irony. The discussion that follows: Who is the innocent lamb in this story? 
2. "The Most Dangerous Game" by Richard Connell 
"the world is made up of two classes—the hunters and the huntees.".
Why I love it: This is one of those short stories for high school that engages all of my students. I love to ask them what they think the most dangerous game in the world is. I like to watch them figure out what is about to happen as we read through the story. 
3. "The Landlady" by Roald Dahl
"'i stuff all my little pets myself when they pass away. will you have another cup of tea'".
Why I love it: This story is great for suspense, irony, and characterization. It always creeps students out. 
4. "All Summer in a Day" by Ray Bradbury 
"i think the sun is a flower / that blooms for just one hour.".
Why I love it: This story is heartbreaking and truth-telling. Bradbury takes us to Venus and uses the setting to drive the conflict and focus on the character's behavior. 
5. "The Veldt" by Ray Bradbury
"too much of anything isn't good for anyone.".
Why I love it: It's a dystopian story about the power of technology in our lives. It's easy to connect to students' lives. 
6. "The Lottery" by Shirley Jackson
"there's always been a lottery.".
Why I love it: The brutality of this story sneaks up on you. For a while, you're convinced this town is ordinary until you find out the dark consequences of blindly following tradition. 
7. "The Tell-Tale Heart" by Edgar Allan Poe 
"it is impossible to say how first the idea entered my brain; but once conceived, it haunted me day and night.".
Why I love it: My students love a murder mystery. This one is made even more alluring while the narrator tries to convince the readers of his sanity. 
8. "The Gift of the Magi" by O. Henry
"life is made up of sobs, sniffles, and smiles, with sniffles predominating.".
Why I love it: It's one of the best stories for high school to teach irony during the holiday season. 
9. "The Monkey's Paw" by W.W. Jacobs
" never mind, dear … perhaps you'll win the next one.".
Why I love it: One of the classic short stories for high school about what can go wrong when granted three wishes. Students also love to know that there was a Simpsons episode based on this short story. 
10. "The Secret Life of Walter Mitty" by James Thurber
"lately, i have been wondering if there is time left for daydreaming in this 21st-century world of constant communication." .
Why I love it: This story moves from the ordinary to the extraordinary. It highlights the mundane adult life while the main character escapes to fantastical situations, inspired by his surroundings. Bonus: The movie version that was released in 2013.
11. "The Ones Who Walk Away From Omelas" by Ursula K. LeGuin
"this is the treason of the artist: a refusal to admit the banality of evil and the terrible boredom of pain.".
Why I love it: This story encourages high school students to consider the cost of happiness. 
12. "Araby" by James Joyce
"her name sprang to my lips at moments in strange prayers and praises which i myself did not understand. my eyes were often full of tears (i could not tell why) and at times a flood from my heart seemed to pour itself out into my bosom. i thought little of the future. i did not know whether i would ever speak to her or not or, if i spoke to her, how i could tell her of my confused adoration.".
Why I love it: It's about growing up and developing a crush that is all-consuming. 
13. "A Sound of Thunder" by Ray Bradbury
"it fell to the floor, an exquisite thing, a small thing that could upset balances and knock down a line of small dominoes and then big dominoes and then gigantic dominoes, all down the years across time. eckels' mind whirled. it couldn't change things. killing one butterfly couldn't be that important could it".
Why I love it: It's a short story about the butterfly effect. The plot asks the question many have asked before, if we could travel back in time, how would it change the future? 
14. "Two Kinds" by Amy Tan
"my mother believed you could be anything you wanted to be in america.".
Why I love it: It explores the complex mother-daughter relationship.  
15. "Rules of the Game" by Amy Tan
"next time win more, lose less.".
Why I love it: Use this for an example of extended metaphor and, again, the dynamics of a mother-daughter relationship. 
16. "Eraser Tattoo" by Jason Reynolds 
"he knew the sting wouldn't last forever. but the scar would.".
Why I love it: I love a teenage love story. Focus on the symbolism of the eraser tattoo. 
17. "The Scarlet Ibis" by James Hurst
"all of us must have something or someone to be proud of.".
Why I love it: A beautifully written heartbreaking story about brothers. 
18. "A Good Man Is Hard to Find" Flannery O'Connor
"'it isn't a soul in this green world of god's that you can trust,' she said. 'and i don't count nobody out of that, not nobody,' she repeated, looking at red sammy.".
Why I love it: It's a great story for studying characters, their flaws, and their transformation by the end of the story. 
19. "Ruthless" by William de Mille
"when it comes to protecting my property, i make my own laws.".
Why I love it: It's a tale of revenge with unexpected twists and turns. 
20. "The Story of an Hour" by Kate Chopin
"when the doctors came they said she had died of heart disease—of joy that kills.".
Why I love it: Can a person die of a broken heart? 
21. "Eleven" by Sandra Cisneros
"what they don't understand about birthdays, and what they'll never tell you, is that when you're eleven, you're also ten, and nine, and eight, and seven, and six, and five, and four, and three, and two, and one.".
Why I love it: I use this when I teach creative writing. What changes when we turn 11? How are we different from when we were 10? Most agree that it is a significant change. 
22. "The Test" by Theodore Thomas
"nobody should want to drive a car after going through what you just went through.".
Why I love it: Your students will not see the ending coming. 
23. "There Will Come Soft Rains" by Ray Bradbury
"and one voice … read poetry … until all the film spools burned, until all the wires withered and the circuits cracked.".
Why I love it: Use this futuristic story to teach setting, foreshadowing, and theme. 
24. " The Schoolmistress" by Anton Chekhov
"it is beyond all understanding … why god gives beauty, this graciousness, and sad, sweet eyes to weak, unlucky, useless people—why they are so charming.".
Why I love it: We get to see simple moments become symbols for larger happenings in her life.
25.  "Lob's Girl" by Joan Aiken
"some people choose their dogs, and some dogs choose their people.".
Why I love it: Read it for a tale of friendship paired with elements of suspense. 
26. "An Occurrence at Owl Creek Bridge" by Ambrose Bierce 
"he had power only to feel, and feeling was torment.".
Why I love it: The ending will shock your students. 
27.  "The Chaser" by John Collier
" ' she will want to know all you do,'" said the old man. 'all that has happened to you during the day. every word of it. she will want to know what you are thinking about, why you smile suddenly, why you are looking sad.'.
"'That is love!' cried Alan."
Why I love it: For the discussion afterward, what would you be willing to do for love? Bonus: Pair with a Twilight Zone episode.
28. "The Janitor in Space" by Amber Sparks
"she feels at home beyond the skies. she lied and said she came here to be close to god, but she feels further away from him than ever.".
Why I love it: The creative plot created in this story launches deep discussion after reading.
29. "Standard Loneliness Package" by Charles Yu
"root canal is one fifty, give or take, depending on who's doing it to you. a migraine is two hundred.".
Why I love it: The plot is intriguing enough for students to be invested. Imagine a world where you outsource negative feelings and experiences to other people.
30. "The Yellow Wallpaper" by Charlotte Perkins Gilman 
"i cry at nothing, and cry most of the time.".
Why I love it: I still remember the first time I read this story in high school and the discussion about women and mental health and the symbolism throughout the story. 
31. " A Jury of Her Peers" by Susan Glaspell 
"oh, well, women are used to worrying over trifles.".
Why I love it: It's a story about women being misunderstood and underestimated. 
32. "The Cask of Amontillado" by Edgar Allan Poe
" 'i shall not die of a cough.' 'true – true,' i replied.".
Why I love it: It's a revenge story that allows students to see examples of irony throughout. 
33. "To Build a Fire" by Jack London
"the proper function of man is to live, not to exist.".
Why I love it: This story is great for any adventurous soul. 
34. "The Sniper" by Liam O'Flaherty
"[the sniper's eyes] were deep and thoughtful, the eyes of a man who is used to looking at death.".
Why I love it: It's a story that illustrates the pain and loss of war. 
35. "The Lady, or the Tiger?" by Frank Stockton
"it mattered not that he might already possess a wife and family, or that his affections might be engaged upon an object of his own selection: the king allowed no such subordinate arrangements to interfere with his great scheme of retribution and reward.".
Why I love it: Use this as a short story that illustrates that actions have consequences. 
36.  "The Black Cat" by  Edgar Allan Poe 
"yet mad i am not … and very surely do i not dream." .
Why I love it: This is one of the classic Poe short stories for high school about madness. 
37. "The Celebrated Jumping Frog of Calaveras County" by Mark Twain
"smiley said all a frog wanted was education, and he could do 'most anything—and i believe him.".
Why I love it: A Mark Twain story about a man who bets on anything. Use this next time a student says "Bet!" to you.
38. "Metamorphosis" by Franz Kafka 
"i cannot make you understand. i cannot make anyone understand what is happening inside me. i cannot even explain it to myself.".
Why I love it: Read this story for symbolism, as the main character turns into an insect overnight. It's an excellent story that illustrates alienation and loneliness. 
39. "Young Goodman Brown" by Nathaniel Hawthorne
"depending upon one another's hearts, ye had still hoped that virtue were not all a dream. now are ye undeceived. evil is the nature of mankind.".
Why I love it: A great read for American literature that explores the nature of humanity and questions of faith. 
40. "Through the Tunnel" by Doris Lessing
"they were of that coast; all of them were burned smooth dark brown and speaking a language he did not understand. to be with them, of them, was a craving that filled his whole body.".
Why I love it: A story that focuses on overcoming limitations while an 11-year-old trains to swim through an underwater hole in a rock. 
41. "The Ice Palace" by F. Scott Fitzgerald
"up in her bedroom window sally carrol happer rested her nineteen-year-old chin on a fifty-two-year-old sill and watched clark darrow's ancient ford turn the corner.".
Why I love it: Fitzgerald was gifted in writing about tension in love. This story is about the tension between lovers from the North and the South. Read it for the story and the poetic language of Fitzgerald. 
42. "The Purple Jar" by Maria Edgeworth
"'oh mother, how happy i should be,' said she, as she passed a toy-shop, 'if i had all these pretty things'".
Why I love it: It's a simple story of the conflict between what we  desire versus what we need. 
43. "The Birthday Party" by Katharine Brush
"there was nothing conspicuous about them, nothing particularly noticeable, until the end of their meal, when it suddenly became obvious that this was an occasion—in fact, the husband's birthday, and the wife had planned a little surprise for him.".
Why I love it: This is a very quick read and still manages to pack a punch. 
44. "Thank You, Ma'am" by Langston Hughes
"you ought to be my son. i would teach you right from wrong.".
Why I love it: The story is relatable and sends an important message. 
45. "Girl" by Jamaica Kincaid
"this is how you smile to someone you don't like too much; this is how you smile to someone you don't like at all; this is how you smile to someone you like completely.".
Why I love it: It's a message from a mother to a daughter on how to behave. 
46. "Powder" by Tobias Wolff
"but then i didn't have to. my father was driving. my father in his forty-eighth year, rumpled, kind, bankrupt of honor, flushed with certainty. he was a great driver.".
Why I love it: This is one of the great short stories for high school that explores the complexity of a father-son relationship. 
47. "The Pie" by Gary Soto
"once, at the german market, i stood before a rack of pies, my sweet tooth gleaming and the juice of guild wetting my underarms. i nearly wept.".
Why I love it: This is one of the best short stories for high school about the strength and power of guilt in the presence of childhood and into an adulthood. 
48. "Sticks" by George Saunders
"the pole was dad's only concession to glee.".
Why I love it: This super-short story is about a father's tradition of decorating a pole in the yard and all that the pole represents. 
49. "Marigolds" by Eugenia Collier
"for one does not have to be ignorant and poor to find that one's life is barren as the dusty yards of one's town.".
Why I love it: This is a story about realizing when we're growing up. This is one of the great short stories for high school students that they can connect to. 
50. "The Pedestrian" by Ray Bradbury
"the multicolored or grey lights touching their faces, but never really touching them …".
Why I love it: This story takes place in 2053. Ray Bradbury has a way of making the future feel like the present. Bradbury reminds us how important it is to not lose our humanity. 
Did you enjoy these 50 short stories for high school students? Check out 72 of Our All-Time Favorite Classroom Quotes .
Want more articles like this be sure to subscribe to our newsletters .
You Might Also Like
70 Great Short Stories To Teach in Middle School
When attention spans are short, these do the trick! Continue Reading
Copyright © 2023. All rights reserved. 5335 Gate Parkway, Jacksonville, FL 32256
🎉 Our next novel writing master class starts in – ! Claim your spot →
Discover weekly, the best short stories
Looking for a steady supply of fiction short stories? Every week thousands of writers submit stories to our writing contest.
Featured stories
Activity feed
African American
Asian American
Coming of Age
Contemporary
Creative Nonfiction
High School
Historical Fiction
Inspirational
Middle School
People of Color
Science Fiction
Speculative
Teens & Young Adult
Transgender
Urban Fantasy
Win $250 in our short story competition 🏆
We'll send you 5 prompts each week. Respond with your short story and you could win $250!
Authors to follow
27520+ Fiction Short Stories to read
Submitted by writers on Reedsy Prompts to our weekly writing contest . If you're looking for the best fiction short stories to read online, we've got you covered. Wide-ranging and ever-curious, these free short stories will meet your reading needs.
🏆 Winning stories
" the day alfred googled himself " by olivier breuleux.
Everyone has Googled themselves at one time or another in their lives. Even you, dear reader, I'll bet. Why did you do it? Curiosity? Validation? Finding your own LinkedIn profile? When Alfred did it, his reason was self-pity. He was nobody, he had nobody, and he had nothing. His immediate family had died years prior. His extended family did not remember he existed, nor did he remember the...
" Goldfish " by Mallory Jones
4 pm Miss Lucy and Dr. Singh are letting me visit my house tonight! Normally I get to go home for twelve hours on holidays, and an aide comes with me to monitor my equipment, but today is different. It's not a holiday, it's not my birthday, it's not even the weekend— but I'm going home! Mommy says Lily will be home too even though she goes to college in Iowa. She's coming home just for me for my ...
" Just Like Him " by Audrey McKenna
Content warning: sexual violence, languageWhen I was four years old, my sister and I were messing around at the pool. I slipped and hit my head on the concrete. It split open in the back. I remember the lifeguard gave me a squishy ball to squeeze. I remember she said I could keep it. I remember my dad scooped me up in his arms. It doesn't make sense that it happened this way, but I remember he carried me all the way to the emergency room. I remember the pressure of my face pressing into a pillow as the doctor staple...
⭐️ Recommended stories
" the devil's daughter " by elizabeth sloughter.
Friday, 24 November 2023              Celestine Victoria stands in the shadow next to the streetlamp, staring into the elegantly gaudy window display, staring at her heart's desire. The diamond-encrusted snow angels and snowflakes glitter and sparkle, but none so much as the jewelry on display. All on sale for one day only.              It is two hours past midnight the day after Thanksgiving, and ...
" Mrs. Jackson's Pumpkin Pie " by Hannah Lynn
"Come on, we're going to be late," she pulled his arm, dragging him along. Yanking his arm away from his sister's grip, he scowled. "Don't touch me." "Whatever." She rolled her eyes, her typical reaction. Luke hated it when people touched him, especially his arms or wrists, always commenting on how skinny he was. "You're all skin and bones," they said, making him feel less ...
" Holy Man " by Mallory Jones
"I don't know what to do, Nicolas. I'm so overwhelmed." The Reverend was practically hissing as he confided in his friend in the otherwise empty church,"I mean, how did you even know?" he continued with frantic desperation, "And if you found out, what if others do too? I'll be ruined!" With practiced concealment of any emotion— whether of concern, support, or condemnation— the friend of the Reverend said evenly,"You know what you have to do. You must confess this sin or face God's w...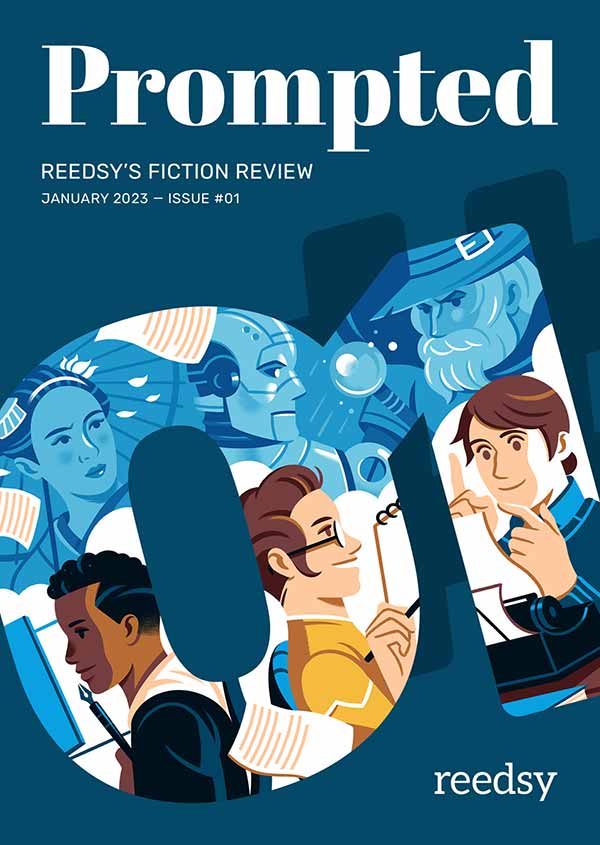 Introducing Prompted , a new magazine written by you!
🏆 Featuring 12 prize-winning stories from our community. Download it now for FREE .
✍️ All stories
" only one " by william duke.
The advertisement promises the Ultimate Black Friday event.   ***  Come to Jerome, AZ to have your wish fulfilled by Lucifer himself. Only one soul from all wishers will be forfeited to the devil. The more people that participate, the more will get a free wish. Don't miss your opportunity to have y...
" Tradition's in the eye of the beholder - sometimes along with a little gravy " by Barbara Nosek
Sensitive content - languageTradition's in the eye of the beholder – sometimes along with a bit of gravyWould we have had a chance this year if Rory and Darla hadn't been invited to our Thanksgiving Day table? We'll never know. Because the vows we solemnly took last year are now right down the commode, and the mashed potatoes clinging precariously to the wall put quite an exclamation point on our failure.To be clear, every year this holiday gathering in our home sees a...
" resigned. " by Lara Deppe
"Hey Tammy, are you busy?" Clarke asked as he steps into Tammy's cubicle. Her internal eyeroll is engaged with this constant question from those above her in the totem pole of office politics. She wishes she could ask them: "don't you pay me to be busy?" Minimizing the document she had open on the right side of her double monitor, she turns to Clarke. Tammy is famous around the office for what everyon...
" Cacao " by Gilbert Castaneda
Lee was holding a foreign object in his hand. The object was rectangular and although it was sold he felt that he could snap it at any moment. He wondered how something so brittle could be desired by many. He studied the item with close intent. On the outside was a bright purple wrapper that had a striking font. Anybody passing by this object would stop and inspect it just as he had. He peeled away the outer paper to rev...
" Thanksgiving at Great Aunt Kathleen's " by Elisabeth Tanev
[Trigger warning: miscarriage, abortion, cheater] I felt the grating of the corner of my front bumper against the curb as I pulled up to my Great Aunt Kathleen's at 5:24pm. My dead father's disapproval hung over me as I assessed the fresh scab on my car body and I marinated in the familiar, ever-present feeling of guilt, this time heightened by my late arrival. I heard him say from the grave, "unle...
" Contagic " by Haley Roeder
I was infected when I was fourteen. Magic is contagious. Not everyone that is exposed will become infected, just the ones with the right predisposition. The right genetic markers or certain kinds of life experiences – usually some form of trauma or abuse. Those kinds of experiences left physical remnants, damaged DNA, malfunctioning cellular machinery, and abnormal brain waves. Then, if that person is fu...
" Spiral " by Kyla Tavares
She didn't know when she first noticed the ring inside the mansion on 3rd Street. Her job was to clean the mansion weekly. In the beginning, she only gave the ring a glance. She'd walk into the room to clean it and she'd clean around the ring. But she never touched it. She'd never thought about it much either. Yes it was beautiful, with its gold band dotted with diamonds that led to the biggest gem she'd ev...
" Flight (Year 1983) " by JW McAteer
Flight (Year 1983) Courtney awoke, hazy and thirsty, a headache spreading outward from the center of her forehead. The curtains sat open, sending a spear of sunlight into her eyes. "Seriously Derrick, what the hell?" She spun her feet to the floor, propping herself up with her left hand and wincing at the pain. ...
" My Thanksgiving Dinner Failure " by Phyllis DoyleBurns
I have always been an excellent cook and took great pride in that. However, I had my first Thanksgiving dinner failure this year. It was a humiliating experience. I just could not function well because of my personal heartache. I promised myself to not tell anyone on what should have been a day of love with our family gathering and giving thanks. I should have known better than to prepare a huge dinner by...
" Bubbles, Destroyer of Worlds " by Aaron Chandler
I hate them. I hate them all. The anguish and frustration they force me to feel every single day tests my sanity. They don't understand me, they don't take me seriously and they don't realise what I am capable of. But they will soon enough, my anger, my fury, my rage will not be contained for much longer. The world shall fear me! I look in disgust at the teenage boy sitting across from me. My thousand yar...
" Sidelined " by Audrey Knox
I never realized that becoming a parent would mean learning to hate Saturdays. If course I knew, intellectually, that I was signing up for at least a decade and a half of lugging lawn chairs and coolers out into the middle of a chilly, dew-covered grass field. I knew I was signing up for early morning extracurriculars that would make the weekday morning breakfast chaos feel like a welcome vacation by the time Monday roll...
" THE FALL GUY " by Debbie Curtin
My buddy, Rocco, has been riding my case for so long he continues to randomly appear in the form of a nightmare. His booming voice would wake me up. Needless to say the only recourse I had was to squeeze a pillow over my head to try to get rid of that loud echo. But of course, I would wake up, and with absolute laughter try to get him to listen to me "JUST ONCE!" We've known each other since first grade when on the very ...
" No Thanks to Our Crazy Family " by Kaitlyn Wadsworth
This is a work of fiction. Any resemblance to real experiences or people is coincidental and reproduced with mega poetic license. My name is Maria. I am the baby of our family. The first four siblings form the four oldest. Seven years are between me and my next older sister, and fourteen years between me and my oldest sister. I am still attending High School, whereas the others are married.One sister, Katie, used to live in England with her husband. Once she became pregnant, her husband Finn relent...
" The Apple of Her Eye " by Bob Long Jr
Gabby followed her sister, Samantha, and her latest boyfriend to the door and as they were leaving, she said, "Thanks for everything. We absolutely could not have done this without your help. I'll text you soon with the date and time for the cookout." "Thanks, sis. I still owe you. I wouldn't be here today if it wasn't for you!"The last of the family and friends had gone home and now, they were all alone, just the two of them, and they could not be happier."I have to pinch myself ...
The Best Fiction Short Stories
Short fiction stories are a fantastic way to access the literary world in compact, bite-sized reading sessions. The short story as we know it today began in the 19th century, when the increasing interest in print literary magazines led to many authors like Arthur Conan Doyle and Charles Dickens writing and publishing stories. Later, with the onset of modernism in the beginning of the 20th century, the fiction short story began to adopt more abstract forms, embracing ambiguity and inconclusivity. The later 20th century brought the increasing popularity of the short story as an artistic and literary undertaking. 
Short fiction stories span every imaginable genre. From literary fiction (the likes of which you'll see published in The New Yorker ), to crime, fantasy, and romance stories, the form is remarkable for its versatility and adaptability.
Looking for fiction short stories to read?
On this page, you can read fiction short stories for free! These are stories that have been submitted to Reedsy's weekly writing contest, with shortlisted or winning stories chosen by our judges appearing at the top of the page for your convenience. And if you're looking for more of the contest's best entries, make sure to claim your free copy of Prompted , our new literary magazine.
If you discover a writer whose work you really enjoy and admire, head over to their profile and click 'Follow' to keep up to date with their newest writing. They'll appreciate it!
Find the perfect editor for your next book
Over 1 million authors trust the professionals on Reedsy, come meet them.
Oops, you need an account for that!
Log in with your social account:
Or enter your email:
Search form
A short story.
Look at the short story and do the exercises to improve your writing skills.
Instructions
Do the preparation exercise first. Then do the other exercises.
Preparation
Check your understanding: multiple choice - choose a title
Check your understanding: true or false, check your writing: matching - story structure, check your writing: grouping - adjectives and adverbs, worksheets and downloads.
Have you ever had a special birthday celebration? Tell us about it!
Sign up to our newsletter for LearnEnglish Teens
We will process your data to send you our newsletter and updates based on your consent. You can unsubscribe at any time by clicking the "unsubscribe" link at the bottom of every email. Read our privacy policy for more information.
For Schools
For Teachers
Teacher Hub
Free resources
For Seven Steppers
NAPLAN Writing Success
Free writing resources
About Seven Steps
What are the Seven Steps?
Success Stories
In the Media
Seven Steps Impact Report
[FREE] Try Sizzling Starts
Narrative Writing
Persuasive Writing
Informative Writing
No products in the cart.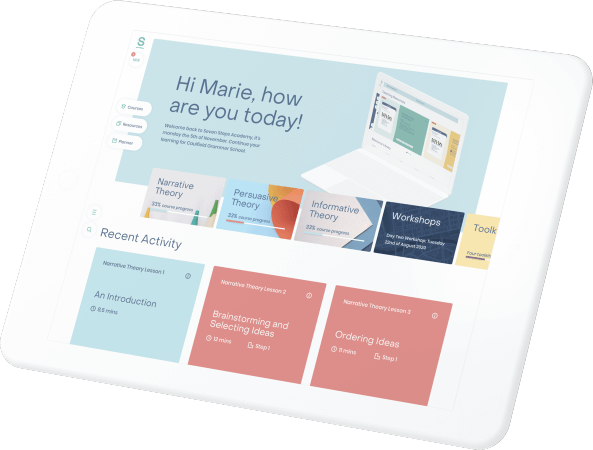 Your password must be 8 or more characters, including at least 1 upper case letter, 1 lower case letter and 1 number.
Add new school
Narrative Writing Samples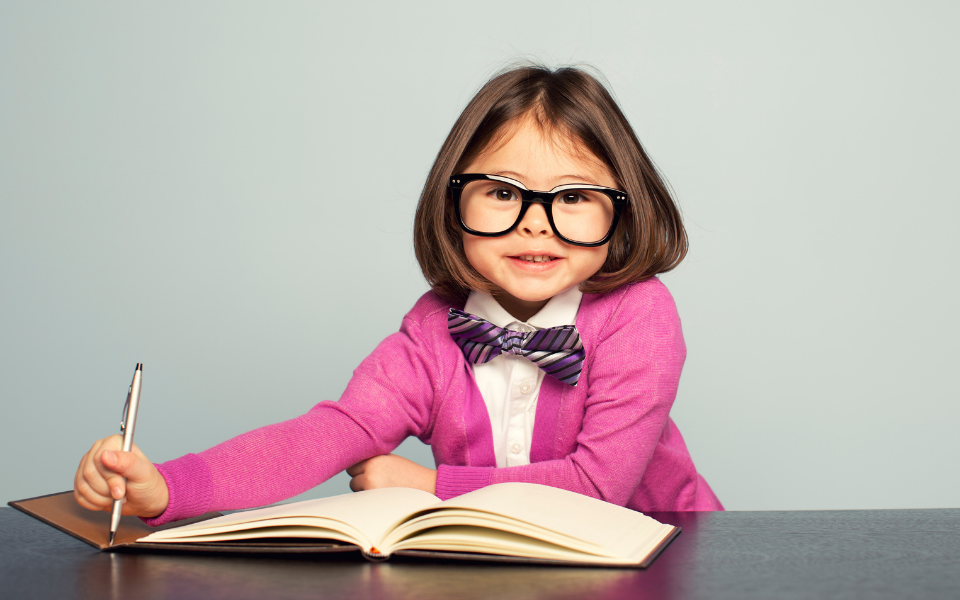 See the difference the Seven Steps can make with these writing samples!
Below you'll find a collection of resources to help unlock the fun, engaging and collaborative lessons of the Seven Steps. Learn the complete Seven Steps theory by attending a Workshop One: Seven Steps to Transform Writing or joining Teacher Hub .
Student Samples
A trip to the zoo … gone wrong step 2: sizzling starts.
TIP: The 'before' sample wastes time talking about what happens before they get to the zoo. Start with action, at the moment of change.
Improve your students' introductions by learning the basics of Step 2: Sizzling Starts for free .
Mandy to the rescue Step 5: Show, Don't Tell
TIP: When you tell , you tend to say something straight out, and it's often boring. If you show, the writing is longer but can be far more powerful and convincing.
For more before and after examples, download the resource below.
Before and After Samples
STEP  Step 2: Sizzling Starts, Step 3: Tightening Tension, Step 5: Show, Don't Tell PURPOSE Teach RESOURCE TYPE Writing Samples & Exemplars YEAR F–10 RELATED The power to write
Model how to improve a piece of narrative writing using the Seven Steps techniques.
Annotations using Seven Steps terminology provide actionable feedback to students.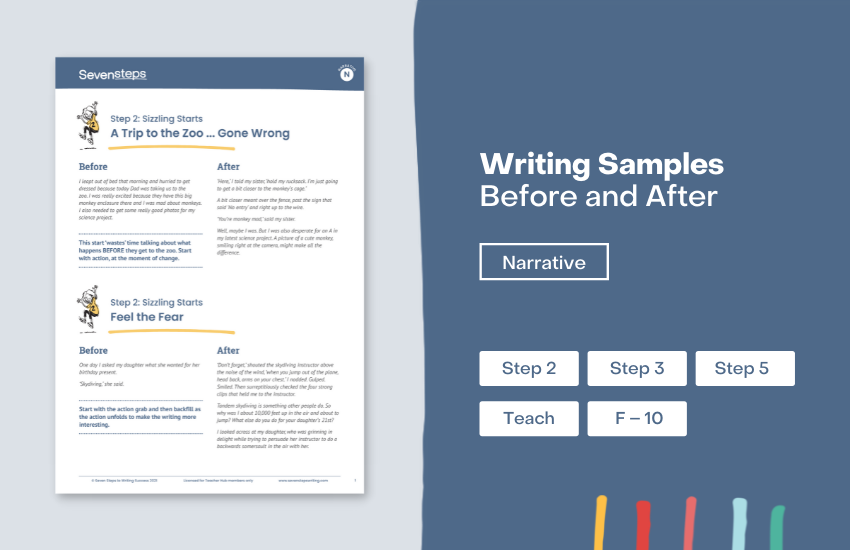 2020 Narrative Writing Competition Winners
STEP  All Steps PURPOSE  Teach RESOURCE TYPE Writing Samples & Exemplars YEAR F–10
Competition categories:
The Astonishing Bicycle: A story, poem or diary entry
Mistaken Identity: A short story or script for TV or radio
A Visit to the Past: A short story and story graph
A Curious Creature: A comic strip or manga.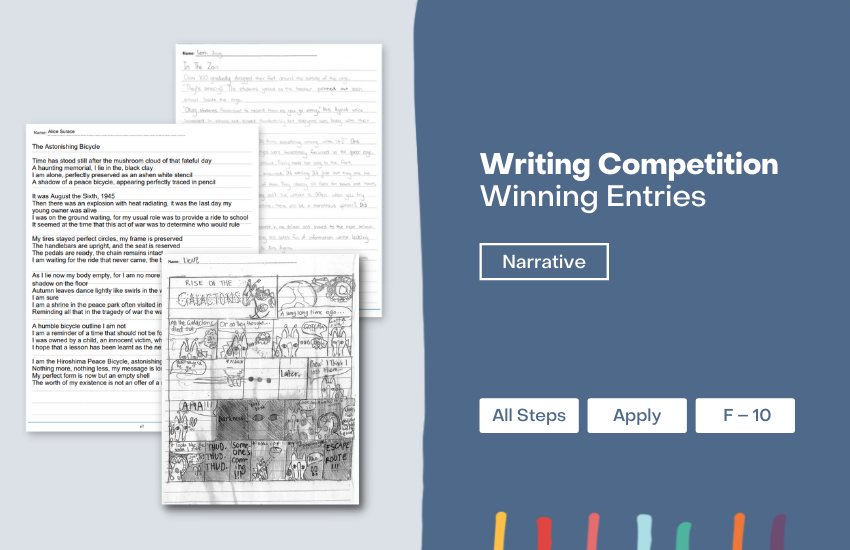 NAPLAN narrative exemplars
Looking for annotated NAPLAN writing samples?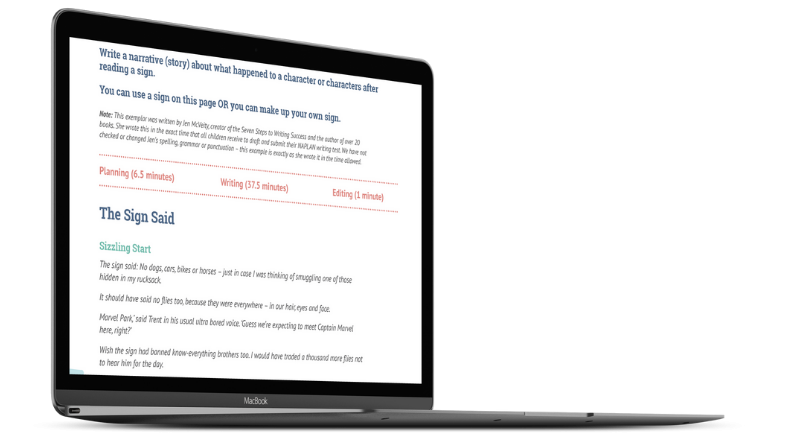 Professional Exemplars
Narrative texts demonstrating the seven steps.
STEP  All Steps PURPOSE  Teach RESOURCE TYPE List YEAR F–10
Show students examples of the Seven Steps techniques in published texts.
This handy list is sorted by Step and annotated with notes about how each text demonstrates a particular Seven Steps technique.
Selection includes picture books and chapter books, from classics to more recent titles.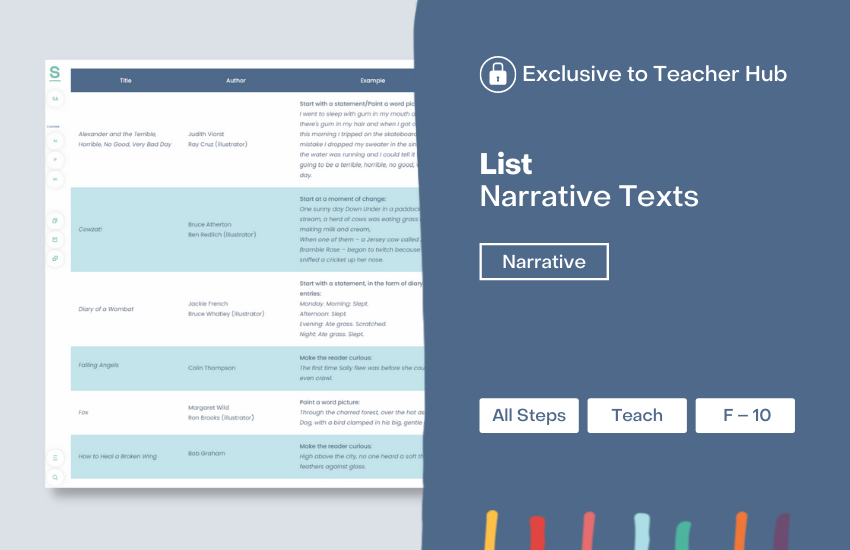 Narrative Videos Demonstrating the Seven Steps
Show students examples of the Seven Steps techniques in filmmaking.
This handy list is sorted by Step and annotated with notes about how each video clip demonstrates a particular Seven Steps technique.
Selection includes animated short films, movie scenes and advertisements.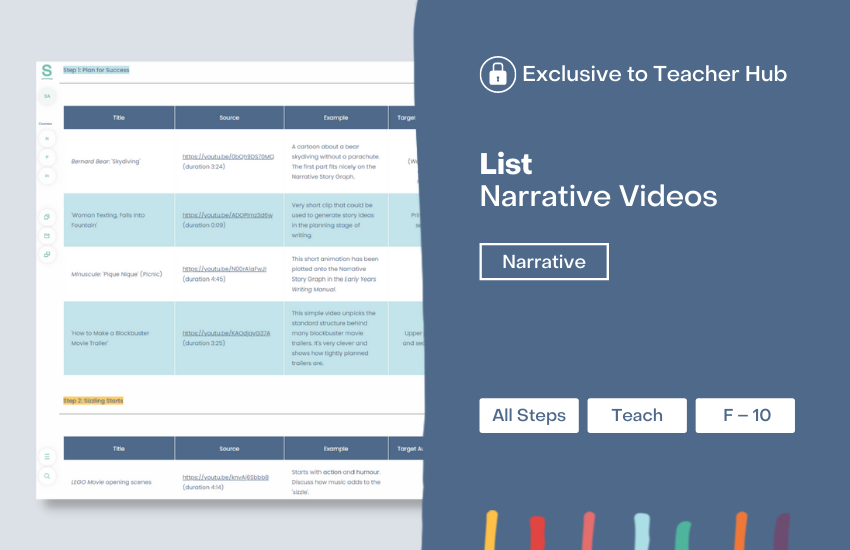 Harry Potter and the Philosopher's Stone plotted on the Narrative Story Graph
AUTHOR JK Rowling STEP Step 1: Plan for Success PURPOSE Teach RESOURCE TYPE Story graphs YEAR 3–10
Created for 2021 Book Week: Old Worlds, New Worlds, Other Worlds
Demonstrate how this novel follows the basic narrative structure using the Seven Steps story graph.
This resource is taken from our collection Fantasy Fiction on the Story Graph. You can access the full collection on Teacher Hub .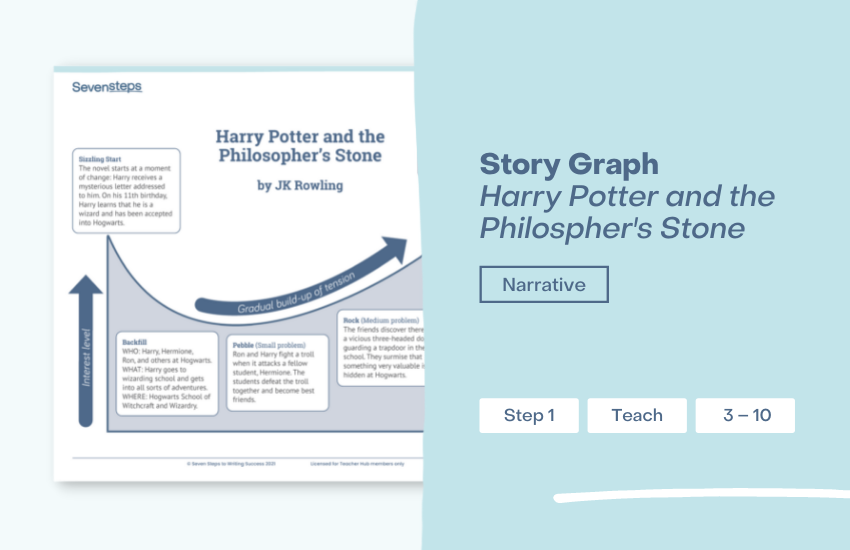 Dragonkeeper plotted on the Narrative Story Graph
AUTHOR Carole Wilkinson STEP Step 1: Plan for Success PURPOSE Teach RESOURCE TYPE Story graphs YEAR 3–10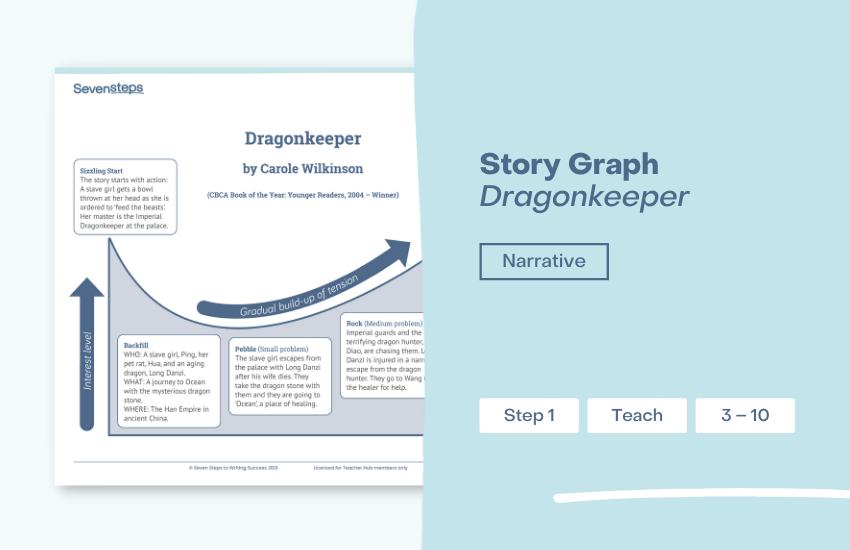 Whitney and Britney, Chicken Divas plotted on the Narrative Story Graph.
AUTHOR  Lucinda Gifford STEP Step 1: Plan for Success PURPOSE Teach RESOURCE TYPE Story graphs YEAR F–6
Created for 2020 National Simultaneous Storytime
Demonstrate how this picture book follows the basic narrative structure using the Seven Steps Narrative Story Graph.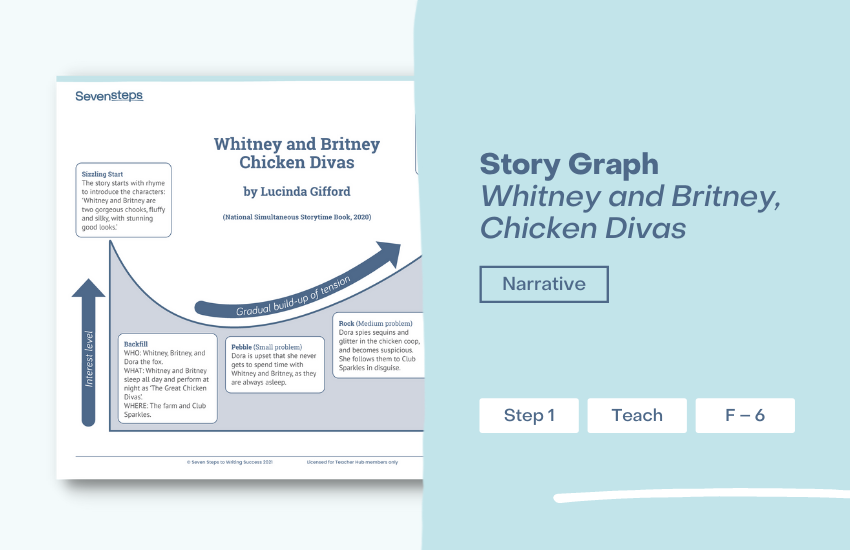 Say Yes: A Story of Friendship, Fairness and a Vote for Hope plotted on the Narrative Story Graph.
AUTHOR Jennifer Castles STEP Step 1: Plan for Success PURPOSE Teach RESOURCE TYPE Story graphs YEAR F–6
Created for 2020 Reconciliation Week Resource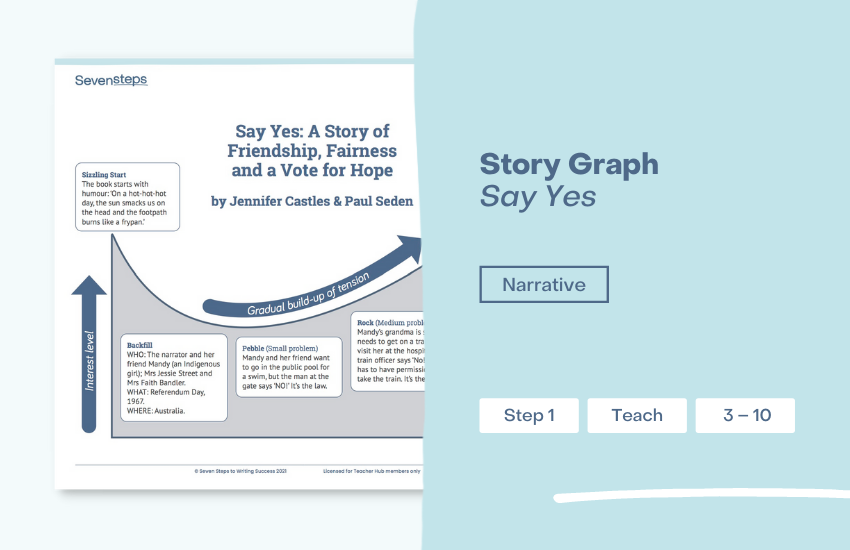 Searching for Cicadas plotted on the Story/Writing Graph
AUTHOR Lesley Gibbes and Judy Watson STEP Step 1 PURPOSE Teach RESOURCE TYPE Story graphs YEAR F–6
Searching for Cicadas by Lesley Gibbes and Judy Watson plotted on the Narrative Story Graph and Informative Writing Graph.
Demonstrate how this hybrid picture book follows the basic structure for both narrative and informative texts.
This picture book was shortlisted for the 2020 CBCA Book of the Year: Eve Pownall Award for Information Books.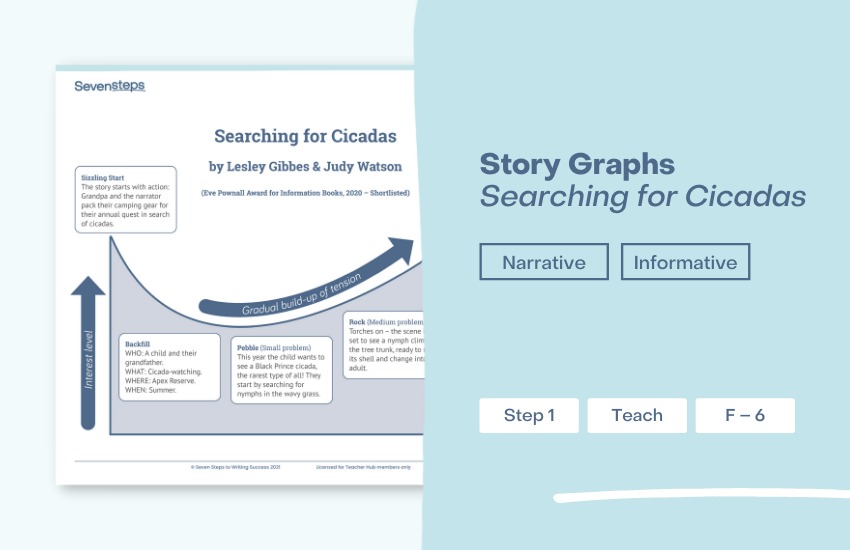 One Runaway Rabbit plotted on the Narrative Story Graph
AUTHOR David Mezenthen and Mairead Murphy STEP Step 1 PURPOSE Teach RESOURCE TYPE Story graphs YEAR F–2
One Runaway Rabbit by David Mezenthen and Mairead Murphy plotted on the Narrative Story Graph.
This picture book was shortlisted for the 2020 CBCA Book of the Year: Early Childhood.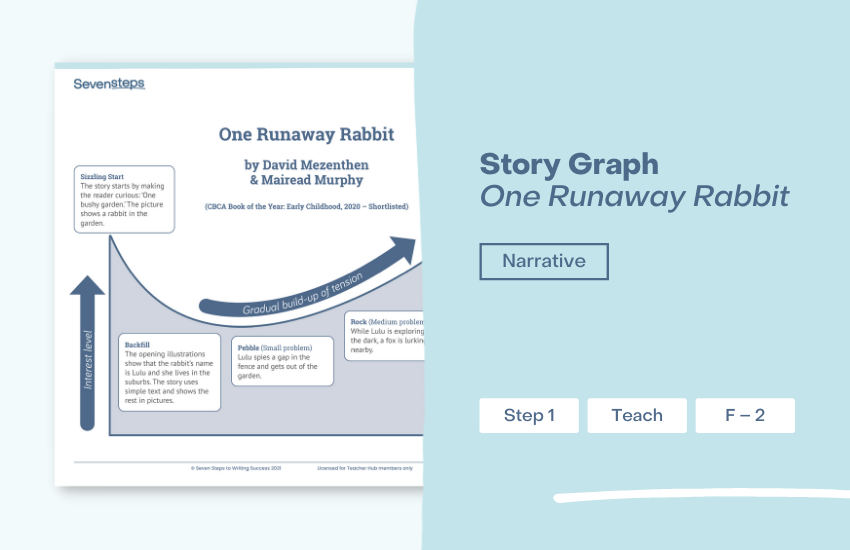 Alpacas with Maracas plotted on the Narrative Story Graph
AUTHOR Matt Cosgrove STEP Step 1: Plan for Success PURPOSE Teach RESOURCE TYPE Story graphs YEAR F–6
Created for 2019 National Simultaneous Storytime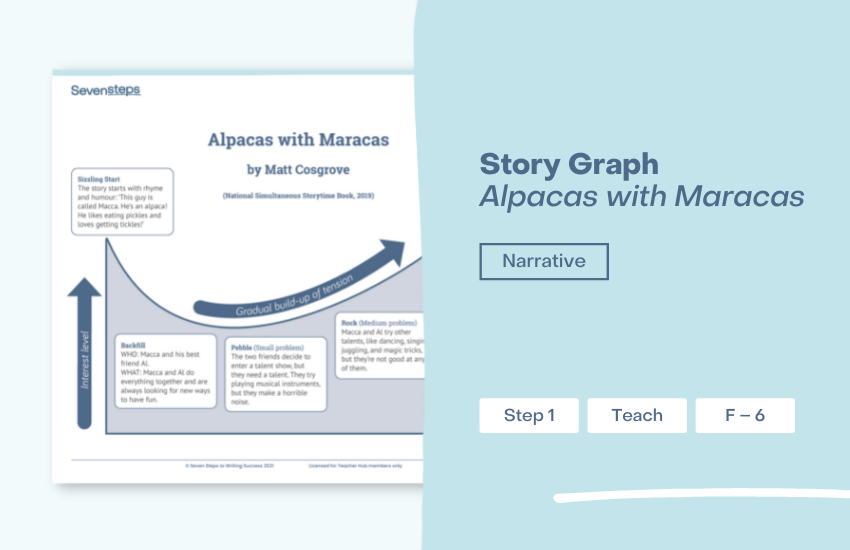 Dinner Table Fight – Dreamcatcher
STEP Step 4 PURPOSE Teach RESOURCE TYPE Writing sample YEAR 3–6
This short play is based on a scene from Dreamcatcher by Jen McVeity.
Ask students to rehearse the play in groups, then discuss what the dialogue reveals about each of the characters and the plot.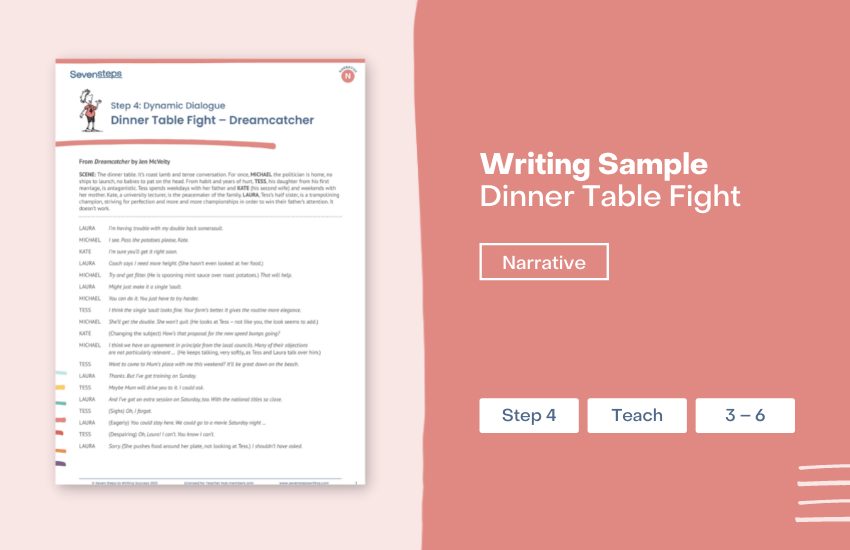 Books about Natural Disasters on the Story Graph
STEP Step 1 PURPOSE Teach RESOURCE TYPE Story graphs YEAR F–10 RELATED Resources for schools and teachers affected by bushfires
Reading examples can help students to learn how to tell their own stories.
Selection of stories about natural disasters (particularly bushfires) plotted on the Narrative Story Graph.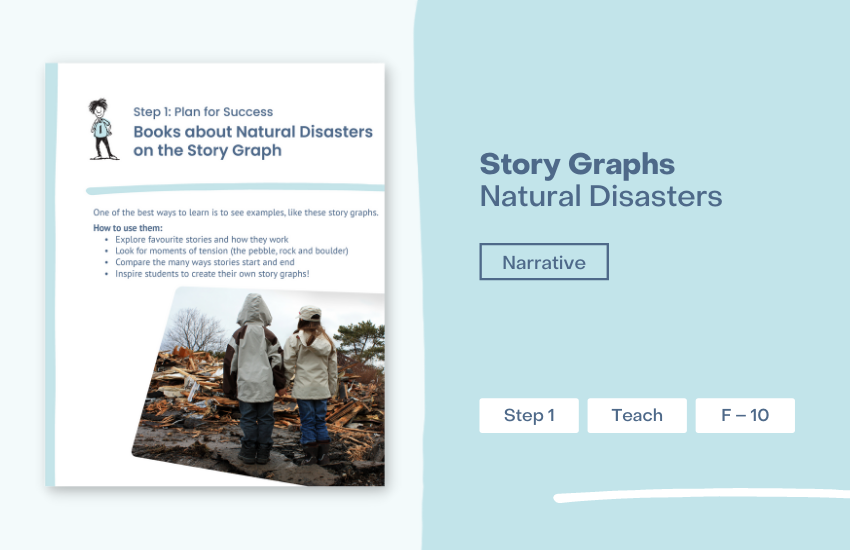 More narrative resources
Explore more classroom resources and make narrative writing fun with the Seven Steps!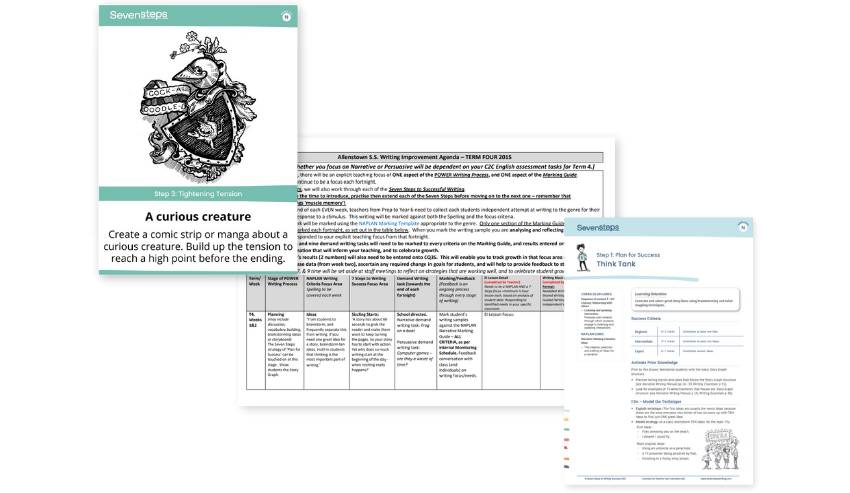 Lesson plans and activities
Explore ready-made resources and discover how to teach the key concepts behind each Step.
Picture writing prompts
These visual prompts offer fun and quick writing practice to develop your students' writing skills, one Step at a time.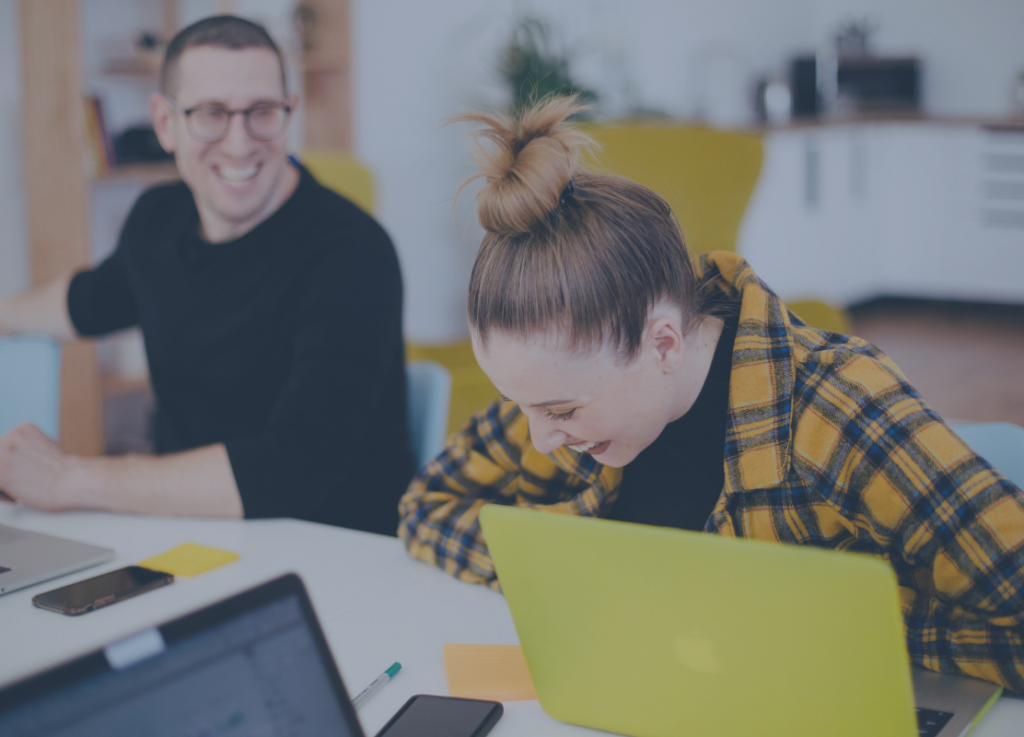 Training and resources to transform student engagement and writing data.