Guide on How to Write a 5 Paragraph Essay Effortlessly
Defining What Is a 5 Paragraph Essay
Have you ever been assigned a five-paragraph essay and wondered what exactly it means? Don't worry; we all have been there. A five-paragraph essay is a standard academic writing format consisting of an introduction, three body paragraphs, and a conclusion.
In the introduction, you present your thesis statement, which is the main idea or argument you will discuss in your essay. The three body paragraphs present a separate supporting argument, while the conclusion summarizes the main points and restates the thesis differently.
While the five-paragraph essay is a tried and true format for many academic assignments, it's important to note that it's not the only way to write an essay. In fact, some educators argue that strict adherence to this format can stifle creativity and limit the development of more complex ideas.
However, mastering the five-paragraph essay is a valuable skill for any student, as it teaches the importance of structure and organization in writing. Also, it enables you to communicate your thoughts clearly and eloquently, which is crucial for effective communication in any area. So the next time you're faced with a five-paragraph essay assignment, embrace the challenge and use it as an opportunity to hone your writing skills.
And if you find it difficult to put your ideas into 5 paragraphs, ask our professional writing service - 'please write my essay ,' and consider it done.
How to Write a 5 Paragraph Essay: General Tips
If you are struggling with how to write a 5 paragraph essay, don't worry! It's a common format that many students learn in their academic careers. Here are some tips from our admission essay writing service to help you write a successful five paragraph essay example:
Start with a strong thesis statement : Among the 5 parts of essay, the thesis statement can be the most important. It presents the major topic you will debate throughout your essay while being explicit and simple.
Use topic sentences to introduce each paragraph : The major idea you will address in each of the three body paragraphs should be established in a concise subject sentence.
Use evidence to support your arguments : The evidence you present in your body paragraphs should back up your thesis. This can include facts, statistics, or examples from your research or personal experience.
Include transitions: Use transitional words and phrases to make the flow of your essay easier. Words like 'although,' 'in addition,' and 'on the other hand' are examples of these.
Write a strong conclusion: In addition to restating your thesis statement in a new way, your conclusion should highlight the key ideas of your essay. You might also leave the reader with a closing idea or query to reflect on.
Edit and proofread: When you've completed writing your essay, thoroughly revise and proofread it. Make sure your thoughts are brief and clear and proofread your writing for grammatical and spelling mistakes.
By following these tips, you can write strong and effective five paragraph essays examples that will impress your teacher or professor.
5 Paragraph Essay Format
Let's readdress the five-paragraph essay format and explain it in more detail. So, as already mentioned, it is a widely-used writing structure taught in many schools and universities. A five-paragraph essay comprises an introduction, three body paragraphs, and a conclusion, each playing a significant role in creating a well-structured and coherent essay.
The introduction serves as the opening paragraph of the essay and sets the tone for the entire piece. It should captivate the reader's attention, provide relevant background information, and include a clear and concise thesis statement that presents the primary argument of the essay. For example, if the essay topic is about the benefits of exercise, the introduction may look something like this:
'Regular exercise provides numerous health benefits, including increased energy levels, improved mental health, and reduced risk of chronic diseases.'
The body paragraphs are the meat of the essay and should provide evidence and examples to support the thesis statement. Each body paragraph should begin with a subject sentence that states the major idea of the paragraph. Then, the writer should provide evidence to support the topic sentence. This evidence can be in the form of statistics, facts, or examples. For instance, if the essay is discussing the health benefits of exercise, a body paragraph might look like this:
'One of the key benefits of exercise is improved mental health. Regular exercise has been demonstrated in studies to lessen depressive and anxious symptoms and enhance mood.'
The essay's final paragraph, the conclusion, should repeat the thesis statement and summarize the essay's important ideas. A concluding idea or query might be included to give the reader something to ponder. For example, a conclusion for an essay on the benefits of exercise might look like this:
'In conclusion, exercise provides numerous health benefits, from increased energy levels to reduced risk of chronic diseases. We may enhance both our physical and emotional health and enjoy happier, more satisfying lives by including exercise into our daily routines.'
Overall, the 5 paragraph essay format is useful for organizing thoughts and ideas clearly and concisely. By following this format, writers can present their arguments logically and effectively, which is easy for the reader to follow.
Types of 5 Paragraph Essay 
There are several types of five-paragraph essays, each with a slightly different focus or purpose. Here are some of the most common types of five-paragraph essays:
Narrative essay : A narrative essay tells a story or recounts a personal experience. It typically includes a clear introductory paragraph, body sections that provide details about the story, and a conclusion that wraps up the narrative.
Descriptive essay: A descriptive essay uses sensory language to describe a person, place, or thing. It often includes a clear thesis statement that identifies the subject of the description and body paragraphs that provide specific details to support the thesis.
Expository essay: An expository essay offers details or clarifies a subject. It usually starts with a concise introduction that introduces the subject, is followed by body paragraphs that provide evidence and examples to back up the thesis, and ends with a summary of the key points.
Persuasive essay: A persuasive essay argues for a particular viewpoint or position. It has a thesis statement that is clear, body paragraphs that give evidence and arguments in favor of it, and a conclusion that summarizes the important ideas and restates the thesis.
Compare and contrast essay: An essay that compares and contrasts two or more subjects and looks at their similarities and differences. It usually starts out simply by introducing the topics being contrasted or compared, followed by body paragraphs that go into more depth on the similarities and differences, and a concluding paragraph that restates the important points.
Each type of five-paragraph essay has its own unique characteristics and requirements. When unsure how to write five paragraph essay, writers can choose the most appropriate structure for their topic by understanding the differences between these types.
5 Paragraph Essay Example Topics
Here are some potential topics for a 5 paragraph essay example. These essay topics are just a starting point and can be expanded upon to fit a wide range of writing essays and prompts.
The Impact of Social Media on Teenage Communication Skills.
How Daily Exercise Benefits Mental and Physical Health.
The Importance of Learning a Second Language.
The Effects of Global Warming on Marine Life.
The Role of Technology in Modern Education.
The Influence of Music on Youth Culture.
The Pros and Cons of Uniform Policies in Schools.
The Significance of Historical Monuments in Cultural Identity.
The Growing Importance of Cybersecurity.
The Evolution of the American Dream.
The Impact of Diet on Cognitive Functioning.
The Role of Art in Society.
The Future of Renewable Energy Sources.
The Effects of Urbanization on Wildlife.
The Importance of Financial Literacy for Young Adults.
The Influence of Advertising on Consumer Choices.
The Role of Books in the Digital Age.\
The Benefits and Challenges of Space Exploration.
The Impact of Climate Change on Agriculture.
The Ethical Implications of Genetic Modification.
Don't Let Essay Writing Stress You Out!
Order a high-quality, custom-written paper from our professional writing service and take the first step towards academic success!
General Grading Rubric for a 5 Paragraph Essay
The following is a general grading rubric that can be used to evaluate a five-paragraph essay:
Content (40%)
A thesis statement is clear and specific
The main points are well-developed and supported by evidence
Ideas are organized logically and coherently
Evidence and examples are relevant and support the main points
The essay demonstrates a strong understanding of the topic
Organization (20%)
The introduction effectively introduces the topic and thesis statement
Body paragraphs are well-structured and have clear topic sentences
Transitions between paragraphs are smooth and effective
The concluding sentence effectively summarizes the main points and restates the thesis statement
Language and Style (20%)
Writing is clear, concise, and easy to understand
Language is appropriate for the audience and purpose
Vocabulary is varied and appropriate
Grammar, spelling, and punctuation are correct
Critical Thinking (20%)
Student demonstrate an understanding of the topic beyond surface-level knowledge
Student present a unique perspective or argument
Student show evidence of critical thinking and analysis
Students write well-supported conclusions
Considering the above, the paper should demonstrate a thorough understanding of the topic, clear organization, strong essay writing skills, and critical thinking. By using this grading rubric, the teacher can evaluate the essay holistically and provide detailed feedback to the student on areas of strength and areas for improvement.
Five Paragraph Essay Examples
Wrapping up: things to remember.
In conclusion, writing a five paragraph essay example can seem daunting at first, but it doesn't have to be a difficult task. Following these simple steps and tips, you can break down the process into manageable parts and create a clear, concise, and well-organized essay.
Remember to start with a strong thesis statement, use topic sentences to guide your paragraphs, and provide evidence and analysis to support your ideas. Don't forget to revise and proofread your work to make sure it is error-free and coherent. With time and practice, you'll be able to write a 5 paragraph essay with ease and assurance. Whether you're writing for school, work, or personal projects, these skills will serve you well and help you to communicate your ideas effectively.
Meanwhile, you can save time and reduce the stress associated with academic assignments by trusting our research paper writing services to handle the writing for you. So go ahead, buy an essay , and see how easy it can be to meet all of your professors' complex requirements!
Ready to Take the Stress Out of Essay Writing? 
Order your 5 paragraph essay today and enjoy a high-quality, custom-written paper delivered promptly
Related Articles

Essay Guides
Basics of Essay Writing
How to Write a 5 Paragraph Essay: Guide with Structure, Outline & Examples
Speech Topics
Essay Topics
Other Essays
Main Academic Essays
Research Paper Topics
Basics of Research Paper Writing
Miscellaneous
Chicago/ Turabian
Data & Statistics
Methodology
Admission Writing Tips
Admission Advice
Other Guides
Student Life
Studying Tips
Understanding Plagiarism
Academic Writing Tips
Basics of Dissertation & Thesis Writing

Research Paper Guides
Formatting Guides
Basics of Research Process
Admission Guides
Dissertation & Thesis Guides
How to Write a 5 Paragraph Essay: Guide with Structure, Outline & Examples
Table of contents

Use our free Readability checker
A 5-paragraph essay   is a common assignment in high school and college, requiring students to follow a standard structure. This essay format consists of five main components: an introduction paragraph, followed by 3 body paragraphs, and a final paragraph. Each paragraph serves a specific purpose and contributes to the overall coherence and organization of the essay.
Since this is one of the most popular assignments teachers give, you should be prepared to write using a five paragraph essay format. From structure and outline template to actual examples, we will explain how to write a 5 paragraph essay with ease. Follow our suggestions and you will be able to nail this task.
What Is a 5-Paragraph Essay: Definition
A 5-paragraph essay is as simple as it sounds: an essay composed of five paragraphs. It's made up of five distinct sections, namely an introduction , 3 body paragraphs and a concluding section . However, a 5 paragraph essay goes beyond just creating 5 individual sections. It's a method of organizing your thoughts and making them interconnected. 
Despite its straightforward 5-paragraph format, there's more going on beneath the surface. When writing a 5-paragraph essay, you should address the main objective of each part and arrange every section properly. 
Let's learn about each of these sections more in detail.
5-Paragraph Essay Structure 
A five-paragraph essay structure is often compared to a sandwich that has 3 distinct layers:
Introduction: This initial paragraph should introduce the main topic and tell what will be discussed further in the essay.
Body: This part consists of three body paragraphs, each focusing on a specific aspect of your subject.
Conclusion: The final paragraph rounds off the main points and offers key takeaways.
As you can notice, each of these sections plays an important role in creating the overall piece.
5-Paragraph Essay Outline & Template Example 
Imagine heading out for a journey in the woods without a map. You'd likely find yourself wandering aimlessly, right? Similarly, venturing into writing an essay without a solid essay outline is like stepping into the academic jungle without a guide. Most high school and college students ignore this step for the sake of time. But eventually they end up writing a five-paragraph essay that lacks a clear organization. 
It's impossible to figure out how to write a 5-paragraph essay without having a well-arranged outline in front. Here's a five-paragraph essay outline example showing subsections of each major part. 
5 Paragraph Essay Outline Example
Hook: Spark the reader's interest.
Brief background: Provide a general context or background.
Thesis statement: State the main argument or position.
Topic sentence: Introduce the main point of this paragraph.
Supporting evidence/example 1: Provide data, examples, quotes, or anecdotes supporting your point.
Analysis: Explain how your evidence supports your thesis.
Transition: Tie the paragraph together and link to the next paragraph.
Supporting evidence/example 2 : Provide further supporting evidence.
Analysis: Discuss how the evidence relates back to your thesis.
Transition: Summarize the point and smoothly shift to the next paragraph.
Topic sentence: Present the main idea of this paragraph.
Supporting evidence/example 3: Offer additional support for your thesis.
Analysis: Show how this backs up your main argument.
Transition: Sum up and signal the conclusion of the body section.
Thesis reiteration: Revisit your main argument accounting for the evidence provided.
Summary: Briefly go over the main points of your body paragraphs.
Final thoughts: Leave the reader with a parting thought or question to ponder.
How to Write a 5-Paragraph Essay Outline? 
When creating an outline for 5-paragraph essay, begin by identifying your topic and crafting a thesis statement. Your thesis statement should encapsulate your main argument. Identify 3 ideas that support your thesis to lay the foundation of your body section. For each point, think about examples and explanations that will help convince the reader of your perspective. Finally, plan what you will include in the concluding section. 
Throughout this process, remember that clarity and organization are key. While it's not necessary for your 5-paragraph outline to be "perfect", it is indeed important for it to be arranged logically. 
Below, you can spot an example of an outline created based on these instructions.
How to Write a 5 Paragraph Essay Step-by-Step?
There is nothing difficult about writing a 5-paragraph essay. All you need to do is to just start creating the first sentence. But for most of us, it;s easier said than done. For this reason, we prepared informative step-by-step guidelines on how to write a 5-paragraph essay that your teacher will like. 
As we navigate these stages, remember that good writing isn't a destination, it's a process. So grab your notebook (or laptop) and let's dive into the art of crafting your five-paragraph essay.
>> Learn more: How to Write an Essay
1. Understand the Task at Hand 
The initial step is to make sure you have a full grasp of your assignment instructions. How well you understand the given guidelines can either make or break your 5-paragraph essay. Take a few minutes to read through your instructor's requirements and get familiar with what you're supposed to do: 
What's your topic? Do you need to choose one yourself?
What essay type do you need to write – argumentative , expository or informative essay ?
What's your primary goal – persuade, analyze, descibe or inform?
How long should an essay be ? Is there any specific word count?
Understanding these crucial details will help you remain on course.
2. Research and Take Notes 
Now that you have a good idea of your assignment, it's time to roll up your sleeves and start researching. Spend some quality time gathering relevant resources to get acquainted with the discussed topic. Make sure you don;t refer to outdated resources. Always give a preference to credible, recent sources.
Read these sources carefully and jot down important facts – this is what will form the basis of your essay's body section. Also, you will need to save the online sources to cite them properly.
3. Develop Your Thesis Statement
We can't stress enough: your thesis statement will guide your entire essay. Write 1-2 sentences that convey your underlying idea. Keep in mind that your thesis  must be succinct. There is no need for long introductions or excessive details at this point.
4. Make an Outline 
A five-paragraph essay outline shows how your paper will be arranged. This visual structure can be represented using bullet points or numbers. You can come up with another format. But the main idea is to prepare a plan you are going to stick to during the writing process. 
Did you know that you can send an outline to professionals and have your essay written according to the structure. Order essay from academic experts should you need any assistance.
5. Write an Introduction Paragraph 
To start a 5-paragraph essay, compose an attention-grabbing statement, such as a question or fact. This is also known as an essay hook – an intriguing opening sentence. Its goal is to spark curiosity and draw your reader into your topic.
Next, you need to establish a background and show what;s under the curtains. Write 1-2 contextual sentences helping your reader understand the broad issue you're about to discuss.
Your 5-paragraph essay introduction won't be complete without a thesis statement – the heart of your writing. This 1 or 2-sentence statement clearly expresses the main point you will develop throughout your essay. Make sure your thesis is specific, debatable, and defensible.
A staggering report by the World Health Organization reveals that poor diet contributes to more disease than physical inactivity, alcohol, and smoking combined. In our fast-paced world, convenience often trumps health when it comes to food choices. With an alarming rise in obesity and diet-related illnesses, a closer look at our eating habits is more critical than ever. For this reason, adopting a healthy diet is essential for individual health, disease prevention, and overall wellbeing.
>> Read more: How to Start an Essay
6. Create a Body Part 
A body section of a standard 5-paragraph essay layout comprises 3 paragraphs. Each body paragraph should contain the most important elements of the discussion:  
Topic sentence
Detailed explanation
Supporting evidence from credible sources
Further exploration of examples
Transition.
Begin your body paragraph by introducing a separate aspect related to your thesis statement. For example, if you are writing about the importance of physical activity, your body paragraph may start this way: 
Regular exercise is essential for maintaining a healthy lifestyle. 
Don't just make a bold statement. You will need to expand on this idea and explain it in detail. You should also incorporate facts, examples, data, or quotes that back up your topic sentence. Your evidence should sound realistic. Try to draw the examples from personal experience or  recent news. On top of that, you should analyze how this evidence ties back to your overall argument. 
It's not a good idea to finish your body paragraph just like that. Add essay transition words to keep your five-paragraph paper cohesive. 
First and foremost, a healthy diet plays a pivotal role in maintaining individual health and vitality. A balanced diet, rich in fruits, vegetables, whole grains, and lean proteins, provides the essential nutrients our bodies need to function effectively. A research study by the American Heart Association found that individuals who adhered to a healthy eating pattern had a 25% lower risk of developing cardiovascular disease. This data emphasizes that a proper diet is not just about staying in shape. It directly affects critical health outcomes, impacting our susceptibility to serious health conditions like heart disease. While the implications of diet on personal health are substantial, the preventative power of healthy eating against disease is equally noteworthy, as we shall explore next.
>> Read more: How to Write a Body Paragraph
7. Write a Concluding Paragraph 
Wrapping up your 5-paragraph essay might seem like a breeze after developing your introductory and body parts. Yet, it's crucial to ensure your conclusion is equally impactful. Don't leave it to the reader to join the dots – restate your thesis statement to reinforce your main argument. Follow this by a brief recap of the 2-3 key points you've discussed in your essay.
The last taste should be the best, so aim to end your 5-paragraph essay on a high note. Craft a compelling closing sentence that underscores the importance of your topic and leaves your reader considering future implications.
As was outlined in this essay, a balanced diet isn't just a lifestyle choice, but an essential tool for maintaining individual health, preventing disease, and promoting overall wellbeing. Healthy eating directly affects our personal health, its power in disease prevention, and how it contributes to a sense of wellness. What we consume profoundly impacts our lives. Therefore, a commitment to healthy eating isn't merely an act of self-care; it's a potent declaration of respect for the life we've been given.
>> Learn more: How to Write a Conclusion for an Essay
8. Review and Revise
Your 5-paragraph essay should be up to scratch now. However, double-check your work for any errors or typos. It's worth revising your essay at least twice for maximum impact. Our practice shows that revising your essay multiple times will help you refine the arguments, making your piece more convincing.
As you proofread, make sure the tone is consistent, and each sentence contributes something unique to the overall point of view. Also, check for spelling and grammar errors. 
Once you're happy with your 5-paragraph essay, submit it to your teacher or professor.
5 Paragraph Essay Example
Students can ease their life by exploring a sample five paragraph essay example shared by one the writers. Consider buying a college essay if you want your homework to be equally good.

Extra 5-Paragraph Writing Tips 
Here're some bonus tips on how to write a good 5-paragraph essay:
Be clear and concise Avoid fluff and filler. Every sentence should contribute to your argument or topic.
Keep paragraphs focused Each paragraph should be dedicated to an individual point or idea.
Use strong evidence To support your points, use solid evidence. This could be statistics, research findings, or relevant quotes from experts.
Use active voice Active voice makes writing direct and dynamic. It puts the subject of the sentence in the driver's seat, leading the action.
Avoid first-person pronouns To maintain a formal, academic tone, try to avoid first-person pronouns (I, me, my, we, our). First-person pronouns are acceptable only when writing a narrative essay , personal statement or college application essay .
Final Thoughts on How to Write a Five Paragraph Essay 
Writing a five-paragraph essay may seem challenging at first, but with practice and determination it can become a piece of cake. Don't forget to use your secret power – an outline, so that you have a clear idea of what points to cover in each paragraph. Make sure that you stick to the right format and cite your sources consistently. With these tips and 5 paragraph essay examples, you will be able to write an effective piece.
If any questions pop out, do not hesitate to leave the comments below or contact our professional writing service for expert assistance with your " write an essay for me " challenge.
Our team of experienced writers is ready to provide you with high-quality, custom-written essays tailored to your specific requirements. Whether you're struggling with a complex topic or short on time, our reliable service ensures timely delivery and top-notch content. Buy essays online and forget about struggles.
FAQ About Five-Paragraph Essays
1. how long is a 5-paragraph essay.
A five-paragraph essay typically ranges from 300  to 500 words, depending on the topic and type of paper. It's important to consider the length of your essay when determining how much information you want to include in each paragraph. For shorter essays, it is best to stick to one main point per paragraph so that your essay remains concise and focused.
2. What is a 5-paragraph format?
The five-paragraph essay format is a classic structure used to organize essays and persuasive pieces. It consists of an introduction (which includes your thesis statement), 3 body paragraphs that explain each point, and a conclusion which sums up your fundamental ideas. Each paragraph should feature one main aspect, with supporting evidence discovered during research.
3. How to start a 5-paragraph essay?
The best way to start a five-paragraph essay is by writing an engaging introduction that contains your thesis statement. Your first paragraph should provide readers with some context as well as introduce your main argument. Make sure to cover at least 2 or 3 points in your thesis statement so that you have something to elaborate on further in your text.
Daniel Howard is an Essay Writing guru. He helps students create essays that will strike a chord with the readers.

You may also like
How to Write a Five-Paragraph Essay, With Outlines and an Example
A five-paragraph essay is a simple format for writing a complete essay, fitting the minimal components of an essay into just five paragraphs. Although it doesn't have much breadth for complexity, the five-paragraph essay format is useful for helping students and academics structure basic papers.
If you're having trouble writing , you can use the five-paragraph essay format as a guide or template. Below we discuss the fundamentals of the five-paragraph essay, explaining how to write one and what to include. 
Give your writing extra polish Grammarly helps you communicate confidently Write with Grammarly
What is a five-paragraph essay? 
The five-paragraph essay format is a guide that helps writers structure an essay. It consists of one introductory paragraph, three body paragraphs for support, and one concluding paragraph. Because of this structure, it has been nicknamed the "hamburger essay," the "one-three-one essay," and the "three-tier essay." 
You won't find too many five-paragraph essay examples in literature, simply because the format is too short. The five-paragraph essay format is more popular for educational assignments, such as school papers or quick writing exercises. Think of it as a writing tool to guide structure rather than an independent genre of essay. 
Part of the appeal of the five-paragraph essay format is that it can accommodate all types of essays . No matter your assignment, whether an argumentative essay or a compare-and-contrast essay , you can apply the structure of a five-paragraph essay to communicate clearly and logically, as long as your topic is simple enough to be covered in just five paragraphs .
How to start a five-paragraph essay
As with all essays, before you begin writing a five-paragraph essay, you first need to know your thesis, or main topic. Your thesis is the idea you will defend or expand upon, and ultimately what your entire essay is about, and the three paragraphs in the middle will support, prove, or elaborate on your thesis.
Naturally, you can't begin writing until you know what you're writing about. If your thesis is not provided in the assignment, choose one that has sufficient content for discussion, or at least enough to fill five paragraphs. 
Writers typically explain the thesis in the thesis statement , a sentence in the first paragraph that tells the reader what the essay is about. You don't need to write this first, but phrasing the topic as a single sentence can help you to understand it, focus it, and revise it if needed. 
Once you've selected a topic, we recommend writing a quick essay outline so you know what information to include and in which paragraphs. Your five-paragraph essay outline is like a blueprint where you can perfect the order and structure of your essay beforehand to save time on editing later. 
How to transition between paragraphs
One of the biggest challenges in essay writing is transitioning from one paragraph to another. Good writing is seamless and fluid, so if your paragraph transitions are jarring or abrupt, readers will get distracted from the flow and lose momentum or even interest. 
The best way to move logically from one point to another is to create transition sentences using words or phrases like "however," "similarly," or "on the other hand." Sometimes adding a single word to the beginning of a paragraph is enough to connect it to the preceding paragraph and keep the reader on track. You can find a full list of transition words and phrases here . 
Five-paragraph essay format
If you're writing your five-paragraph essay outline—or if you're diving right into the first draft—it helps to know what information to include in each paragraph. Just like in all prose writing, the basic components of your essay are its paragraphs . 
In five-paragraph essays, each paragraph has a unique role to play. Below we explain the goals for each specific paragraph and what to include in them. 
Introductory paragraph
The first paragraph is crucial. Not only does it set the tone of your entire essay, it also introduces the topic to the reader so they know what to expect. Luckily, many of the same suggestions for how to start an essay still apply to five-paragraph essays. 
First and foremost, your introductory paragraph should contain your thesis statement. This single sentence clearly communicates what the entire essay is about, including your opinion or argument, if it's warranted. 
The thesis statement is often the first sentence, but feel free to move it back if you want to open with something more attention-grabbing, like a hook. In writing, a hook is something that attracts the reader's interest, such as mystery, urgency, or good old-fashioned drama. 
Your introductory paragraph is also a good spot to include any background context for your topic. You should save the most significant information for the body paragraphs, but you can use the introduction to give basic information that your readers might not know. 
Finally, your introductory paragraph should touch on the individual points made in the subsequent paragraphs, similar to an outline. You don't want to give too much away in the first paragraph, just a brief mention of what you'll discuss. Save the details for the following paragraphs, where you'll have room to elaborate. 
Body paragraphs
The three body paragraphs are the "meat" of your essay, where you describe details, share evidence, explain your reasoning, and otherwise advance your thesis. Each paragraph should be a separate and independent topic that supports your thesis. 
Start each paragraph with a topic sentence , which acts a bit like a thesis statement, except it describes the topic of only that paragraph. The topic sentence summarizes the point that the entire paragraph makes, but saves the details for the following sentences. Don't be afraid to include a transition word or phrase in the topic sentence if the subject change from the previous paragraph is too drastic.
After the topic sentence, fill in the rest of the paragraph with the details. These could be persuasive arguments, empirical data, quotes from authoritative sources, or just logical reasoning. Be sure to avoid any sentences that are off-topic or tangential; five-paragraph essays are supposed to be concise, so include only the relevant details. 
Concluding paragraph
The final paragraph concludes the essay. You don't want to add any new evidence or support in the last paragraph; instead, summarize the points from the previous paragraphs and tie them together. Here, the writer restates the thesis and reminds the reader of the points made in the three body paragraphs. 
If the goal of your essay is to convince the reader to do something, like donate to a cause or change their behavior, the concluding paragraph can also include a call to action. A call to action is a statement or request that explains clearly what the writer wants the reader to do. For example, if your topic is preventing forest fires, your call to action might be: "Remember to obey safety laws when camping." 
The basic principles of how to write a conclusion for an essay apply to five-paragraph essays as well. For example, the final paragraph is a good time to explain why this topic matters or to add your own opinion. It also helps to end with a thought-provoking sentence, such as an open-ended question, to give your audience something to think about after reading. 
Five-paragraph essay example
Here's a five-paragraph essay example, so you can better understand how they work. 
Capybaras make great pets, and the laws against owning them should be reconsidered. Capybaras are a dog-sized animal with coarse fur, native to eastern South America. They're known across the internet as the friendliest animal on the planet, but there's a lot of misinformation about them as pets. They're considered an exotic animal, so a lot of legal restrictions prevent people from owning them as pets, but it's time to reevaluate these laws. 
For one thing, capybaras are rodents—the largest rodents in the world, actually—and plenty of rodents are already normalized as pets. Capybaras are closely related to guinea pigs and chinchillas, both of which are popular pets, and more distantly related to mice and rats, another common type of pet. In nature, most rodents (including capybaras) are social animals and live in groups, which makes them accustomed to life as a pet. 
There are a lot of prevalent myths about capybaras that dissuade people from owning them, but most of these are unfounded. For example, people assume capybaras smell bad, but this is not true; their special fur actually resists odor. Another myth is that they're messy, but in reality, capybaras don't shed often and can even be litter-trained! One rumor based in truth is that they can be destructive and chew on their owners' things, but so can dogs, and dogs are one of the most common pets we have. 
The one reasonable criticism for keeping capybaras as pets is that they are high-maintenance. Capybaras require lots of space to run around and are prone to separation anxiety if owners are gone most of the day. Moreover, capybaras are semi-aquatic, so it's best for them to have a pool to swim in. However difficult these special conditions are to meet, they're all still doable; as with all pets, the owners should simply commit to these prerequisites before getting one. 
All in all, the advantages of capybaras as pets outweigh the cons. As rodents, they're social and trainable, and many of the deterrent myths about them are untrue. Even the extra maintenance they require is still manageable. If capybaras are illegal to own where you live, contact your local lawmakers and petition them to reconsider these laws. You'll see first-hand just why the internet has fallen in love with this "friend-shaped" animal! 
In this example, you'll notice a lot of the points we discussed earlier.
The first sentence in the first paragraph is our thesis statement, which explains what this essay is about and the writer's stance on the subject. Also in the first paragraph is the necessary background information for context, in this case a description of capybaras for readers who aren't familiar with them. 
Notice how each of the three body paragraphs focuses on its own particular topic. The first discusses how rodents in general make good pets, and the second dispels some common rumors about capybaras as pets. The third paragraph directly addresses criticism of the writer's point of view, a common tactic used in argumentative and persuasive essays to strengthen the writer's argument. 
Last, the concluding paragraph reiterates the previous points and ties them together. Because the topic involves laws about keeping capybaras as pets, there's a call to action about contacting lawmakers. The final sentence is written as a friendly send-off, leaving the reader at a high point. 
Five-paragraph essay FAQ
What is a five-paragraph essay.
A five-paragraph essay is a basic form of essay that acts as a writing tool to teach structure. It's common in schools for short assignments and writing practice. 
How is it structured?
The five-paragraph essay structure consists of, in order: one introductory paragraph that introduces the main topic and states a thesis, three body paragraphs to support the thesis, and one concluding paragraph to wrap up the points made in the essay.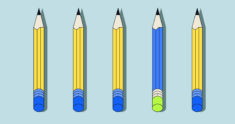 Plagiarism checker Do The Check
Academic editing Ask For Help
Samples database View Samples Base
How To Write A Five Paragraph Essay?
16 Apr 2021
Quick Navigation
❓What is a 5-paragraph essay?
📑Types of 5-Paragraph Essay
☝️How to start a 5-paragraph essay
✒️Choosing 5-Paragraph Essay Topic
🗂️5 Paragraph Essay Structure
📖Outline for a Five-Paragraph Essay
✅Tips On How To Prepare An Essay
Today we are about to talk about 5-paragraph essays. The structure of such work is quite easy and uncomplicated. However, students still have questions about how to perform this task most effectively. Let's take a closer look at how to organize your essay correctly, the basic requirements, and writing tips. This post from Papersowl will answer all your questions and help you write an outstanding paper.
Is writing essays your hobby?
Participate in our "Independence Day of the United States" essay writing competition and get a 12-month Quizlet subscription.
Deadline: July 24, 2023
Topic: Declaration of Independence
Language: English
Length: 1000-5000 words
Font size: 11 or 12
What is a five-paragraph essay?
The first question to answer is what is a five-paragraph essay. This is an essay template that helps students structure a good paper. The structure consists of an opening paragraph, followed by three supporting body paragraphs and a concluding paragraph. This writing style is also called a hamburger essay.
This type of presentation of thought allows the student to structure their thoughts easily and put them on paper with the maximum level of specificity. The brevity and organization of such a text cause its great popularity in educational assignments and exams like SAT, EILTS, and TOEFL.
Such a format is easy to explain to students, and it does not take them much time to delve into the requirements and write an essay. Moreover, it's easy to order essay online quickly . But how many words should a 5 paragraph essay be? A five-paragraph essay format is short and is often restricted to between 250-750 words. When writing such an essay, you can apply different styles and artistic techniques to different topics and contexts. This answers the question of how many words is a 5 paragraph essay.
Types of 5-Paragraph Essay
An argumentative essay displays a subject from a certain point of view and presents advantages over others.
A definition essay defines an idea, concept, or premise and adds a personal interpretation along with the official one.
An expository essay is used to expose or reveal information that wasn't obvious.
A persuasive essay y is constructed to persuade the reader to believe or act in a certain way.
Descriptive essays use many adjectives to encourage readers to feel, experience, and visualize a subject.
Other types of five-paragraph examples include comparing and contrasting multiple topics and explaining cause and effect . You can also use it to evaluate or critique a piece of fiction. Generally, the five-paragraph essay format is suitable for all essay types.
How to start a five-paragraph essay
To start working on a five-paragraph essay, as well as on other types of written work, you should first study the topic. The theme can relate to completely different areas of activity as the format allows it. Then it would help if you worked on an outline of the essay and the main ideas you would like to include in your writing. The 5 paragraph essay outline is like a plan to help you understand in advance how to write a 5 paragraph essay.
Remember that a 5-paragraph essay consists of an introduction, supporting paragraphs, and a conclusion. Three supporting paragraphs will clarify, support, and prove your thesis.
In the first paragraph, you should include introductory information that informs the reader. Express your thoughts clearly so that your essay is easy to read. Try to grab the reader's attention so that they want to continue reading your essay with great interest. A good first paragraph sets the mood for what follows, so be very particular about it.
Choosing a 5-Paragraph Essay Topic
Choosing a topic for a five-paragraph essay is always difficult when it falls on a student's shoulders. If you have the opportunity to choose a topic from the list, choose one that will be easy to develop in three paragraphs. Pick a topic that you are interested in or understand, and then it will be easier for you to come up with three different ideas. Suppose you are interested in computer games and choose a topic related to their impact on school-age children. Describe in three paragraphs three arguments for which computer games can be helpful for the intellect and socialization of a student.
Whatever topic you choose, ensure you have enough expertise, creativity, and personal conviction to get your point across. This is very important because each paragraph should be filled with meaning. It is also a useful feature to write a sentence that briefly describes the idea of ​​​​your five-paragraph essay.
Try to avoid choosing overused topics, as they have been discussed many times already, and you are unlikely to be able to bring any novelty. The best topic is one you feel so excited about and can discuss with your friends for hours without getting tired. You can save yourself the stress by selecting write essays for me on a writing service website. Professionals will write an excellent piece for you on tight deadlines and with the highest quality possible.
Thesis Statement
A thesis statement is a sentence that describes the topic your essay will focus on. It is essential to make it as informative as possible, even with a limited number of words. A good thesis statement will briefly express your primary thoughts in the main part. It is also well suited for summing up intermediate results.
The thesis statement can be something other than the first sentence in your paper. However, it must be in the introduction. The ideal place to place the statement is at the end or middle of the introduction.
✏️A good thesis example:
Most American parents believe that computer games have a detrimental effect on the development of their school-age children. Still, a series of studies have been conducted that have proven otherwise. Children fond of computer games have better memory, faster mental arithmetic, and good communication skills.
This thesis statement example lists the three points we intend to elaborate on in the body. So, introduction, supporting paragraphs about the three points, and conclusion. Without any extra help, you can already imagine this essay topic.
5 Paragraph Essay Structure
Opening paragraph: this paragraph should contain the main topic of the essay and a list of the main ideas that will be discussed.
This segment is considered the main one because it contains the entire message of the composition.
Concluding paragraph: Summing up and analyzing the information presented are in the concluding paragraph.
Remember when we said at the beginning of the article that a 5-paragraph essay is also called a hamburger essay? We need to imagine a hamburger to remember and understand the structure of such an essay. Assume the top bun is the introduction and that the three supporting body paragraphs are your meat patties. Finally, the bottom bum is the conclusion.
This part of the article allowed you to get acquainted with a five-paragraph essay format. For a more comprehensive analysis, let us examine the types one after the other.
Introductory paragraph
The first question is," How long should an introductory paragraph be ?" The size is quite restricted. As we have already said, the main task of the introduction is to hook the reader and also let him understand what exactly the essay will be about. This is why the question should be carefully studied, and an exciting opening for the text should be prepared. Here are some things you can do to secure an excellent introduction:
Make it catchy The introduction should catch the reader's attention. To do this, we recommend you start with a provocative question, striking fact, or a bold statement. Surprise is a guarantee that you will be noticed. Surprise is a challenge to the reader's expectations. If you surprise the readers at the very beginning of your story, you will capture their minds and attention.
Be an innovator Our nervous system tends to look for novelty in everything. Any reader wants to see in your text something that they did not know before and that they had yet to read about before. Try to bring novelty to your text, providing the reader with interesting information.
Be brief The size of the introductory paragraph is limited; you will have to fit the desired meaning into a short space. Try to be concise and explain your thoughts as clearly and understandably as possible.
Body paragraphs
While the introduction is only the beginning, the main part is where you should state your primary thoughts and ideas, backing them up with arguments and evidence. Unlike the first paragraph, where you had to be brief in the main body, you should expand your thoughts and explain your point of view.
Every paragraph in this part should present a separate statement, consolidated with particular facts and your personal ideas on the point. Therefore, start each paragraph with a fresh description of a single thought. Be objective, and don't include irrelevant details.
Here is an idea for the body section:
Use an introductory sentence.
Follow it with a supporting argument or explanation. You can use various evidence like statistics, quotes, examples, and facts to show why you feel the sentence is true.
Conclude the sentence.
Now you have an idea of how to organize a paragraph in the body, and you need to compose two more in the same way.
Let's use the example we stated earlier in our thesis. We wish to argue that equipment failures, wildlife encounters, and bad weather can make tent camping a frustrating experience.
Introduction – hook statement, background information, thesis. Use these tips for writing the body paragraph:
1st paragraph (strongest argument) – topic sentence, claim, evidence, concluding statement
2nd paragraph (weakest argument) – Topic sentence 2, claim 2, evidence, concluding statement.
3rd paragraph (strong or persuasive argument) – Topic sentence 3, claim 3, evidence, general concluding statement.
Transitioning between paragraphs
An incredibly important part of any statement is the consistency and interconnectedness of the components in the letter. You must use transition techniques for your thoughts to be clearly stated and connected. For example, transitional sentences help the author smoothly change the topic without leaving a clear boundary.
Transition sentences show the relationship between two or more ideas. They are like bridges that connect your ideas and are made up of words or phrases. Words you can include in each paragraph are: "finally," "simultaneously," "for example," "to illustrate," "In fact," "likewise," "similarly," "nevertheless," and "on the contrary," "in contrast," "on the other hand," "furthermore," "consequently," "therefore," etc. There are tons of transition phrases you can use, and it will help if you check out tips for writing transition sentences.
Concluding paragraph
The essence of the final paragraph is to summarize everything that has been said above. Remember that the conclusions should be directly related to what you talked about in your essay. You also need to create such an effect that if a person reads only the introduction and conclusions, the reader will still understand what was discussed in the text.
Summarize a couple of sentences in which you clearly describe the conclusion you came to while writing the essay. In other words, state the content of the text in words understandable to the reader.
Outline for a Five-Paragraph Essay
Combining everything we've learned so far, the five-paragraph essay structure should look like this:
To summarize, this essay outline is the most common and in the vast majority of cases, the most effective. It's a great way for amateurs to sharpen their writing skills and writers of any level can utilize this whenever in doubt. We hope you make use of the above-established template to propel your essays to the next level.
Tips On How To Prepare A Successful Five-Paragraph Essay
Be concise and concise in presenting your thoughts without going off-topic.
Come up with an interesting and attractive title for your essay.
Work on a good introduction to immediately interest the reader.
Write a thesis statement that will help lead the reader in and improve the structure of your essay.
Create an outline to make your work easier. An essay outline will save you time and communicate what the entire essay should include when you are done.
Take your time submitting an essay several times, and check the text for spelling, punctuation and stylistic errors. Pay attention once again to the structure, whether you missed anything, and whether all five paragraphs are in place. Check out tips on how to write a college essay and use various resources to ensure the best result.
Reread your work and consider whether it is creative and innovative enough. The reader will be interested in reading unknown information.
Change your argument if you discover that the body paragraph does not align with your thesis.
At the end of this article, we want to summarize and list the main information we have shared with you. The 5-paragraph essay structure needs to contain an introduction, the node part consisting of 3, and a final paragraph. The format of such an essay stays the same depending on the topic, and the word count ranges between 250-750 words. You don't have to be a professional to be able to write a five-paragraph essay. Be patient and creative and get down to business: come up with an interesting title, develop an outline, write the body and summarize your essay. Remember to be innovative and express your point of view by showing your intelligence and creativity. If needed, there are also experienced writers for hire who can help you bring your essay to life.
Was this article helpful?
Thanks for your feedback.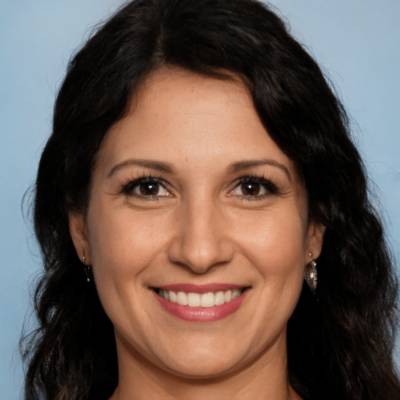 Dr. Karlyna PhD
I am a proficient writer from the United States with over five years of experience in academic writing. I comfortably complete given assignments within stipulated deadlines and at the same time deliver high-quality work, which follows the guidelines provided.
Readers also enjoyed
Legal essay topics for student.
Essay Writing Guides 22 likes
Science Essay Topics for Students
Essay Writing Guides 3 likes
Explanatory Essay Topics for Students
Essay Writing Guides 8 likes
WHY WAIT? PLACE AN ORDER RIGHT NOW!
Simply fill out the form, click the button, and have no worries!
Words with Friends Cheat
Wordle Solver
Word Unscrambler
Scrabble Dictionary
Anagram Solver
Wordscapes Answers
Make Our Dictionary Yours
Sign up for our weekly newsletters and get:
Grammar and writing tips
Fun language articles
#WordOfTheDay and quizzes
By signing in, you agree to our Terms and Conditions and Privacy Policy .
We'll see you in your inbox soon.
Writing a 5-Paragraph Essay Outline: A Beginner's Guide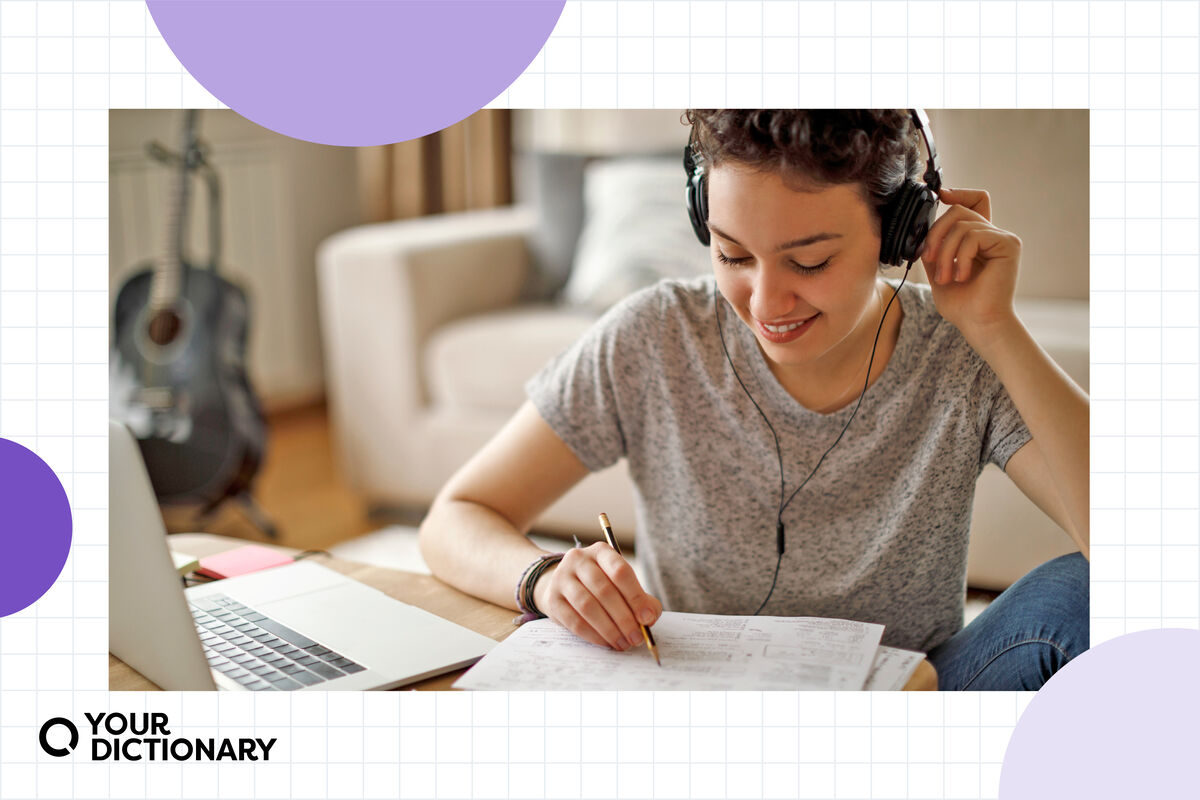 DESCRIPTION Female student studying and listening to music at home with purple circles
SOURCE damircudic / E+ / Getty Images
PERMISSION Used under Getty Images license
Beloved by teachers, dreaded by students of all ages, the five-paragraph essay is an enduring part of every English class. You'll usually get your first one of these assigned to you in upper elementary school, but get ready because that probably won't be your last. One of the key components to writing a five-paragraph essay is developing a solid outline.
What Is a 5-Paragraph Essay?
On its face, the five-paragraph essay is a pretty straightforward form. It's exactly what it says on the tin: an essay made up of five paragraphs. Those five paragraphs consist of an introduction paragraph, three body paragraphs, and a concluding paragraph. Even with that paragraph breakdown, you can still generally think of it as three main parts of an essay (intro, body, conclusion).
How To Write a Basic 5-Paragraph Essay Outline
Your process should always start with an outline. Even if you have limited time , creating a very basic outline will benefit your writing. Aside from the immediate sense of accomplishment that comes with getting some words on paper, an outline essentially gives you the skeleton for your essay. If you have a good outline, the actual writing of the essay will mostly involve filling in the muscles and organs of that skeleton.
Introduction: Get the Reader Interested and State Your Thesis
Your introduction serves two main purposes: grabbing the reader's attention and stating your thesis. In your outline, you'll mostly focus on the latter. Your thesis statement is the thing that will drive the rest of your essay, so spend some time thinking about it.
Once you have an idea for your thesis statement, write it out in one simple sentence. You can change the wording (or even the thesis in its entirety) later on, but get that main idea out of your head and onto the paper.
Outside of the thesis, write down any general ideas that immediately come to mind. If you can't think of anything beyond the thesis in the outlining phase, don't worry about it.
I. (Intro)  Thesis Statement: In the pantheon of all cuisine, burgers are the best food in the world.       a. Brief history of the burger      b. Origin of the word burger
Body Paragraphs: Build Your Argument and Support Your Thesis
Your body paragraphs will build out and support your essay's thesis. The foundation of each body paragraph is a topic sentence . Think of each topic sentence as its own small thesis sentence, while the rest of the sentences in the body paragraph build on the topic sentence.
In your outline, write out that topic sentence in its simplest form.
Under the topic sentence, list out your supporting information, evidence, or other ideas that expound on the topic sentence.
Repeat that for each of the three body paragraphs.
You can, of course, reorganize your actual essay later, and deciding whether to lead with your strongest or weakest argument is a completely personal choice. 
II. (Body Paragraph 1)  Topic Sentence: The burger is a highly versatile food that can suit nearly anyone's diet or tastes.      a. Vegetarian/vegan options for patty      b. Bread variations for the buns      c. Nearly endless options for toppings
Conclusion: Restate Your Thesis and Think Outside of Your Essay
Conclusions are hard for a lot of people to figure out, but try not to overthink it. The easiest way to start is to restate your initial thesis using context from your body paragraphs. Write that in your outline as a single sentence.
From there, think about how the thesis and the contents of the essay might affect an actual person. That might even include a call to action for the reader. Jot those ideas down under your concluding sentence.
V. (Conclusion) Concluding Sentence: In conclusion, the burger is the best form of sustenance for nearly everyone thanks to its versatility, accessibility, and cultural importance.      a. The next time you bite into a burger, consider the history and necessity it represents.      b. Something about burgers and creativity
5-Paragraph Essay Outline Template
The more you practice outlining essays of any type , the easier the outlining and writing processes will become. Use a simple essay outline template to create a few outlines, then the process will become habitual.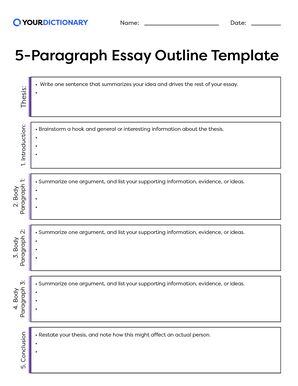 5 Paragraph Essay Outline printable 2022
Tips for writing your 5-paragraph essay outline.
Beyond that basic structure, there's not much to the five-paragraph essay. You just kind of have to do it, but that can be easier said than done.
Stay Loose With Your Outline
You (probably) aren't getting graded on your outline, so try to stay as loose as you want with it. Don't worry about punctuation, spelling, full sentences, or even full thoughts. Don't be afraid to get a little goofy with it either. It's often normal to omit articles ( the and a/an ) in outline points. All of that will come when you actually write your essay.
The same applies to any writing flourishes. Your outline is a bare room in a home. All the metaphors, transitions , and creative parts of the writing are the furniture and decor that you'll eventually put in that room.
Avoid Plagiarism by Noting Citations in Your Outline
One of the biggest problems in essays is plagiarism, intentional or otherwise. To avoid even accidental plagiarism , cite your sources directly in the outline. This doesn't have to be the exact MLA format for citations . For example, if your argument came from a book, you can write down the book title and author name next to that argument in the outline.
Change Your Thesis if You Want To
The thesis in your outline is not set in stone. You're allowed to change your thesis at any point in your writing process. Maybe you discover a different angle to approach the essay, or maybe you just realize there isn't enough information to support your thesis. Maybe you just find your thesis boring. Whatever the case, it's okay to change, modify, or reword your thesis if you feel like it will help your essay.
Write More Than One Essay Draft
One of the most beautiful things about the five-paragraph essay is: You aren't graded based on how many drafts you write. Your first draft doesn't have to be your final draft. Write two, three, seven drafts (if you have the time and energy). That means that you can always change and improve your essay until it's exactly what you want it to be.
How to Format a College Essay: Step-by-Step Guide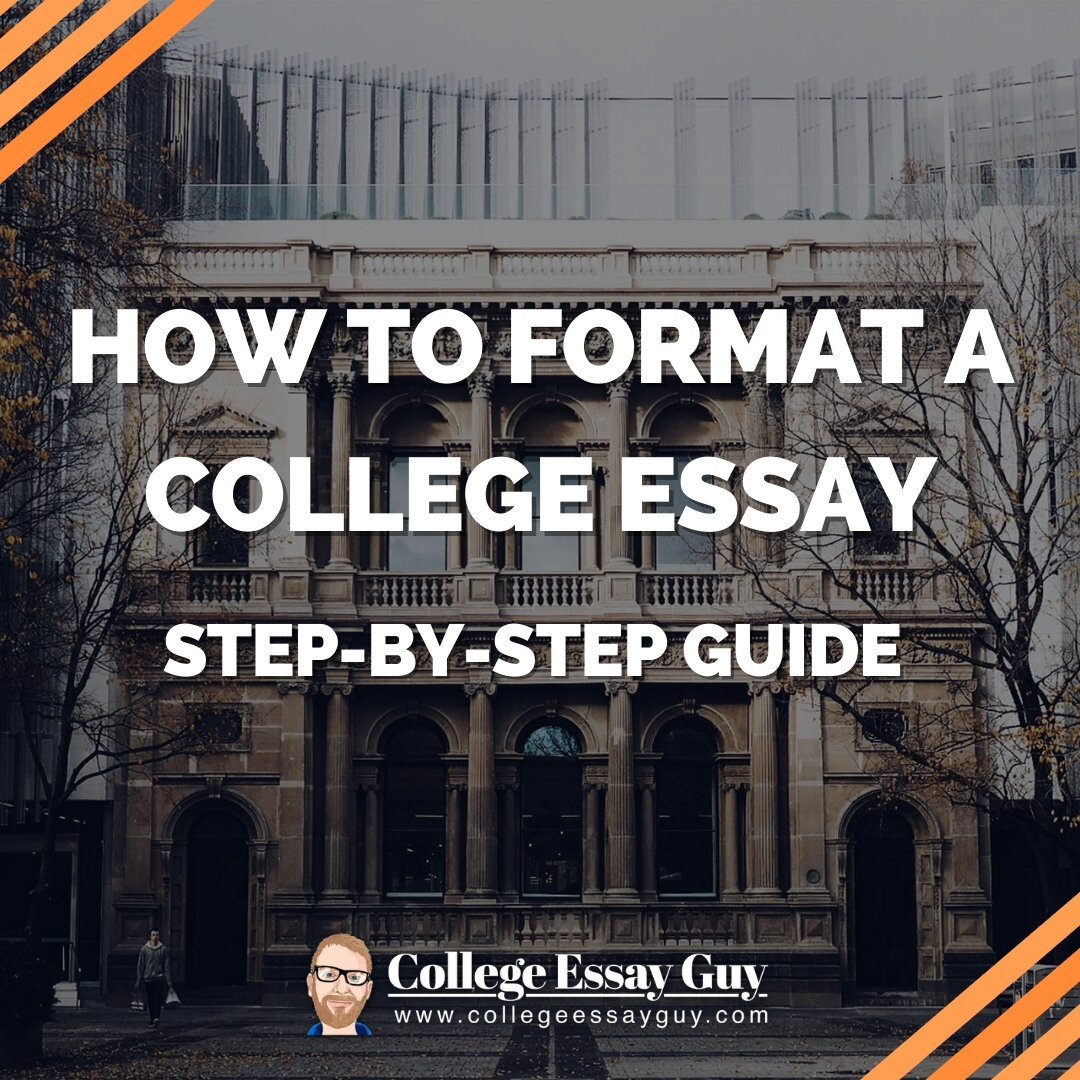 Mark Twain once said, "I like a good story well told. That's the reason I am sometimes forced to tell them myself."
At College Essay Guy, we too like good stories well told.
The problem is that sometimes students have really good stories … that just aren't well told.
They have the seed of an idea and the makings of a great story, but the essay formatting or structure is all over the place.
Which can lead a college admissions reader to see you as disorganized. And your essay doesn't make as much of an impact as it could.
So, if you're here, you're probably wondering:
Is there any kind of required format for a college essay? How do I structure my essay?
And maybe what's the difference?
Good news: That's what this post answers.
First, let's go over a few basic questions students often have when trying to figure out how to format their essay.
TABLE OF CONTENTS
College essay format guidelines
How to brainstorm and structure a college essay topic
Recommended brainstorming examples
Example college essay: The "Burying Grandma" essay
College Essay Format Guidelines
Should I title my college essay?
You don't need one. In the vast majority of cases, students we work with don't use titles. The handful of times they have, they've done so because the title allows for a subtle play on words or reframing of the essay as a whole. So don't feel any pressure to include one—they're purely optional.
Should I indent or us paragraph breaks in my college essay?
Either. Just be consistent. The exception here is if you're pasting into a box that screws up your formatting—for example, if, when you copy your essay into the box, your indentations are removed, go with paragraph breaks. (And when you get to college, be sure to check what style guide you should be following: Chicago, APA, MLA, etc., can all take different approaches to formatting, and different fields have different standards.)
How many paragraphs should a college essay be?
Personal statements are not English essays. They don't need to be 5 paragraphs with a clear, argumentative thesis in the beginning and a conclusion that sums everything up. So feel free to break from that. How many paragraphs are appropriate for a college essay? Within reason, it's up to you. We've seen some great personal statements that use 4 paragraphs, and some that use 8 or more (especially if you have dialogue—yes, dialogue is OK too!).
How long should my college essay be?
The good news is that colleges and the application systems they use will usually give you specific word count maximums. The most popular college application systems, like the Common Application and Coalition Application, will give you a maximum of 650 words for your main personal statement, and typically less than that for school-specific supplemental essays . Other systems will usually specify the maximum word count—the UC PIQs are 350 max, for example. If they don't specify this clearly in the application systems or on their website (and be sure to do some research), you can email them to ask! They don't bite.
So should you use all that space? We generally recommend it. You likely have lots to share about your life, so we think that not using all the space they offer to tell your story might be a missed opportunity. While you don't have to use every last word, aim to use most of the words they give you. But don't just fill the space if what you're sharing doesn't add to the overall story you're telling.
There are also some applications or supplementals with recommended word counts or lengths. For example, Georgetown says things like "approx. 1 page," and UChicago doesn't have a limit, but recommends aiming for 650ish for the extended essay, and 250-500 for the "Why us?"
You can generally apply UChicago's recommendations to other schools that don't give you a limit: If it's a "Why Major" supplement, 650 is probably plenty, and for other supplements, 250-500 is a good target to shoot for. If you go over those, that can be fine, just be sure you're earning that word count (as in, not rambling or being overly verbose). Your readers are humans. If you send them a tome, their attention could drift.
Regarding things like italics and bold
Keep in mind that if you're pasting text into a box, it may wipe out your formatting. So if you were hoping to rely on italics or bold for some kind of emphasis, double check if you'll be able to. (And in general, try to use sentence structure and phrasing to create that kind of emphasis anyway, rather than relying on bold or italics—doing so will make you a better writer.)
Regarding font type, size, and color
Keep it simple and standard. Regarding font type, things like Times New Roman or Georgia (what this is written in) won't fail you. Just avoid things like Comic Sans or other informal/casual fonts.
Size? 11- or 12-point is fine.
Color? Black.
Going with something else with the above could be a risk, possibly a big one, for fairly little gain. Things like a wacky font or text color could easily feel gimmicky to a reader.
To stand out with your writing, take some risks in what you write about and the connections and insights you make.
If you're attaching a doc (rather than pasting)
If you are attaching a document rather than pasting into a text box, all the above still applies. Again, we'd recommend sticking with standard fonts and sizes—Times New Roman, 12-point is a standard workhorse. You can probably go with 1.5 or double spacing. Standard margins.
Basically, show them you're ready to write in college by using the formatting you'll normally use in college.
Is there a college essay template I can use?
Depends on what you're asking for. If, by "template," you're referring to formatting … see above.
But if you mean a structural template ... not exactly. There is no one college essay template to follow. And that's a good thing.
That said, we've found that there are two basic structural approaches to writing college essays that can work for every single prompt we've seen. (Except for lists. Because … they're lists.)
Below we'll cover those two essay structures we love, but you'll see how flexible these are—they can lead to vastly different essays. You can also check out a few sample essays to get a sense of structure and format (though we'd recommend doing some brainstorming and outlining to think of possible topics before you look at too many samples, since they can poison the well for some people).
Let's dig in.
STEP 1: HOW TO BRAINSTORM AN AMAZING ESSAY TOPIC
We'll talk about structure and topic together. Why? Because one informs the other.
(And to clarify: When we say, "topic," we mean the theme or focus of your essay that you use to show who you are and what you value. The "topic" of your college essay is always ultimately you.)
We think there are two basic structural approaches that can work for any college essay. Not that these are the only two options—rather, that these can work for any and every prompt you'll have to write for.
Which structural approach you use depends on your answer to this question (and its addendum): Do you feel like you've faced significant challenges in your life … or not so much? (And do you want to write about them?)
If yes (to both), you'll most likely want to use Narrative Structure . If no (to either), you'll probably want to try Montage Structure .
So … what are those structures? And how do they influence your topic?
Narrative Structure is classic storytelling structure. You've seen this thousands of times—assuming you read, and watch movies and TV, and tell stories with friends and family. If you don't do any of these things, this might be new. Otherwise, you already know this. You may just not know you know it. Narrative revolves around a character or characters (for a college essay, that's you) working to overcome certain challenges, learning and growing, and gaining insight. For a college essay using Narrative Structure, you'll focus the word count roughly equally on a) Challenges You Faced, b) What You Did About Them, and c) What You Learned (caveat that those sections can be somewhat interwoven, especially b and c). Paragraphs and events are connected causally.
You've also seen montages before. But again, you may not know you know. So: A montage is a series of thematically connected things, frequently images. You've likely seen montages in dozens and dozens of films before—in romantic comedies, the "here's the couple meeting and dating and falling in love" montage; in action movies, the classic "training" montage. A few images tell a larger story. In a college essay, you could build a montage by using a thematic thread to write about five different pairs of pants that connect to different sides of who you are and what you value. Or different but connected things that you love and know a lot about (like animals, or games). Or entries in your Happiness Spreadsheet .
How does structure play into a great topic?
We believe a montage essay (i.e., an essay NOT about challenges) is more likely to stand out if the topic or theme of the essay is:
X. Elastic (i.e., something you can connect to variety of examples, moments, or values) Y. Uncommon (i.e., something other students probably aren't writing about)
We believe that a narrative essay is more likely to stand out if it contains:
X. Difficult or compelling challenges Y. Insight
These aren't binary—rather, each exists on a spectrum.
"Elastic" will vary from person to person. I might be able to connect mountain climbing to family, history, literature, science, social justice, environmentalism, growth, insight … and someone else might not connect it to much of anything. Maybe trees?
"Uncommon" —every year, thousands of students write about mission trips, sports, or music. It's not that you can't write about these things, but it's a lot harder to stand out.
"Difficult or compelling challenges" can be put on a spectrum, with things like getting a bad grade or not making a sports team on the weaker end, and things like escaping war or living homeless for three years on the stronger side. While you can possibly write a strong essay about a weaker challenge, it's really hard to do so.
"Insight" is the answer to the question "so what?" A great insight is likely to surprise the reader a bit, while a so-so insight likely won't. (Insight is something you'll develop in an essay through the writing process, rather than something you'll generally know ahead of time for a topic, but it's useful to understand that some topics are probably easier to pull insights from than others.)
To clarify, you can still write a great montage with a very common topic, or a narrative that offers so-so insights. But the degree of difficulty goes up. Probably way up.
With that in mind, how do you brainstorm possible topics that are on the easier-to-stand-out-with side of the spectrum?
Brainstorming exercises
Spend about 10 minutes (minimum) on each of these exercises.
Values Exercise
Essence Objects Exercise
21 Details Exercise
Everything I Want Colleges To Know About Me Exercise
Feelings and Needs Exercise
If you feel like you already have your topic, and you just want to know how to make it better…
Still do those exercises.
Maybe what you have is the best topic for you. And if you are incredibly super sure, you can skip ahead. But if you're not sure this topic helps you communicate your deepest stories, spend a little time on the exercises above. As a bonus, even if you end up going with what you already had (though please be wary of the sunk cost fallacy ), all that brainstorming will be useful when you write your supplemental essays .
The Feelings and Needs Exercise in particular is great for brainstorming Narrative Structure, connecting story events in a causal way (X led to Y led to Z). The Essence Objects, 21 Details, Everything I Want Colleges to Know exercises can lead to interesting thematic threads for Montage Structure (P, Q, and R are all connected because, for example, they're all qualities of a great endodontist). But all of them are useful for both structural approaches. Essence objects can help a narrative come to life. One paragraph in a montage could focus on a challenge and how you overcame it.
The Values Exercise is a cornerstone of both—regardless of whether you use narrative or montage, we should get a sense of some of your core values through your essays.
How (and why) to outline your college essay to use a good structure
While not every professional writer knows exactly how a story will end when they start writing, they also have months (or years) to craft it, and they may throw major chunks or whole drafts away. You probably don't want to throw away major chunks or whole drafts. So you should outline.
Use the brainstorming exercises from earlier to decide on your most powerful topics and what structure (narrative or montage) will help you best tell your story.
Then, outline.
For a narrative, use the Feelings and Needs Exercise, and build clear bullet points for the Challenges + Effects, What I Did About It, and What I Learned. Those become your outline.
Yeah, that simple.
For a montage, outline 4-7 ways your thread connects to different values through different experiences, and if you can think of them, different lessons and insights (though these you might have to develop later, during the writing process). For example, how auto repair connects to family, literature, curiosity, adventure, and personal growth (through different details and experiences).
Here are some good example outlines:
Narrative outline (developed from the Feelings and Needs Exercise)
Challenges:
Domestic abuse (physical and verbal)
Controlling father/lack of freedom
Sexism/bias
Prevented from pursuing opportunities
Cut off from world/family
Lack of sense of freedom/independence
Faced discrimination
What I Did About It:
Pursued my dreams
Traveled to Egypt, London, and Paris alone
Challenged stereotypes
Explored new places and cultures
Developed self-confidence, independence, and courage
Grew as a leader
Planned events
What I Learned:
Inspired to help others a lot more
Learned about oppression, and how to challenge oppressive norms
Became closer with mother, somewhat healed relationship with father
Need to feel free
And here's the essay that became: " Easter "
Montage outline:
Thread: Home
Values: Family, tradition, literature
Ex: "Tailgate Special," discussions w/family, reading Nancy Drew
Perception, connection to family
Chinese sword dance
Values: Culture/heritage, meticulousness, dedication, creativity
Ex: Notebook, formations/choreography
Nuances of culture, power of connection
Values: Science/chemistry, curiosity
Synthesizing plat nanoparticles
Joy of discovery, redefining expectations
Governor's School
Values: Exploration, personal growth
Knitting, physics, politics, etc.
Importance of exploring beyond what I know/am used to, taking risks
And here's the essay that became: " Home "
When to scrap what you have and start over
Ultimately, you can't know for sure if a topic will work until you try a draft or two. And maybe it'll be great. But keep that sunk cost fallacy in mind, and be open to trying other things.
If you're down the rabbit hole with a personal statement topic and just aren't sure about it, the first step you should take is to ask for feedback. Find a partner who can help you examine it without the attachment to all the emotion (anxiety, worry, or fear) you might have built up around it.
Have them help you walk through The Great College Essay Test to make sure your essay is doing its job. If it isn't yet, does it seem like this topic has the potential to? Or would other topics allow you to more fully show a college who you are and what you bring to the table?
Because that's your goal. Format and structure are just tools to get you there.
Down the Road
Before we analyze some sample essays, bookmark this page, so that once you've gone through several drafts of your own essay, come back and take The Great College Essay Test to make sure your essay is doing its job. The job of the essay, simply put, is to demonstrate to a college that you'll make valuable contributions in college and beyond. We believe these four qualities are essential to a great essay:
Core values (showing who you are through what you value)
Vulnerability (helps a reader feel connected to you)
Insight (aka "so what" moments)
Craft (clear structure, refined language, intentional choices)
To test what values are coming through, read your essay aloud to someone who knows you and ask:
Which values are clearly coming through the essay?
Which values are kind of there but could be coming through more clearly?
Which values could be coming through and were opportunities missed?
To know if you're being vulnerable in your essay, ask:
Now that you've heard my story, do you feel closer to me?
What did you learn about me that you didn't already know?
To search for "so what" moments of insight, review the claims you're making in your essay. Are you reflecting on what these moments and experiences taught you? How have they changed you? Are you making common or (hopefully) uncommon connections? The uncommon connections are often made up of insights that are unusual or unexpected. (For more on how to test for this, click The Great College Essay Test link above.)
Craft comes through the sense that each paragraph, each sentence, each word is a carefully considered choice. That the author has spent time revising and refining. That the essay is interesting and succinct. How do you test this? For each paragraph, each sentence, each word, ask: Do I need this? (Huge caveat: Please avoid neurotic perfectionism here. We're just asking you to be intentional with your language.)
Still feeling you haven't found your topic? Here's a list of 100 Brave and Interesting Questions . Read these and try freewriting on a few. See where they lead.
Finally, here's an ...
Example College Essay Format Analysis: The "Burying Grandma" Essay
To see how the Narrative Essay structure works, check out the essay below, which was written for the Common App "Topic of your choice" prompt. You might try reading it here first before reading the paragraph-by-paragraph breakdown below.
They covered the precious mahogany coffin with a brown amalgam of rocks, decomposed organisms, and weeds. It was my turn to take the shovel, but I felt too ashamed to dutifully send her off when I had not properly said goodbye. I refused to throw dirt on her. I refused to let go of my grandmother, to accept a death I had not seen coming, to believe that an illness could not only interrupt, but steal a beloved life.
The author begins by setting up the Challenges + Effects (you've maybe heard of this referred to in narrative as the Inciting Incident). This moment also sets up some of her needs: growth and emotional closure, to deal with it and let go/move on. Notice the way objects like the shovel help bring an essay to life, and can be used for symbolic meaning. That object will also come back later.
When my parents finally revealed to me that my grandmother had been battling liver cancer, I was twelve and I was angry--mostly with myself. They had wanted to protect me--only six years old at the time--from the complex and morose concept of death. However, when the end inevitably arrived, I wasn't trying to comprehend what dying was; I was trying to understand how I had been able to abandon my sick grandmother in favor of playing with friends and watching TV. Hurt that my parents had deceived me and resentful of my own oblivion, I committed myself to preventing such blindness from resurfacing.
In the second paragraph, she flashes back to give us some context of what things were like leading up to these challenges (i.e., the Status Quo), which helps us understand her world. It also helps us to better understand the impact of her grandmother's death and raises a question: How will she prevent such blindness from resurfacing?
I became desperately devoted to my education because I saw knowledge as the key to freeing myself from the chains of ignorance. While learning about cancer in school I promised myself that I would memorize every fact and absorb every detail in textbooks and online medical journals. And as I began to consider my future, I realized that what I learned in school would allow me to silence that which had silenced my grandmother. However, I was focused not with learning itself, but with good grades and high test scores. I started to believe that academic perfection would be the only way to redeem myself in her eyes--to make up for what I had not done as a granddaughter.
In the third paragraph, she starts shifting into the What I Did About It aspect, and takes off at a hundred miles an hour … but not quite in the right direction yet. What does that mean? She pursues things that, while useful and important in their own right, won't actually help her resolve her conflict. This is important in narrative—while it can be difficult, or maybe even scary, to share ways we did things wrong, that generally makes for a stronger story. Think of it this way: You aren't really interested in watching a movie in which a character faces a challenge, knows what to do the whole time, so does it, the end. We want to see how people learn and change and grow.
Here, the author "Raises the Stakes" because we as readers sense intuitively (and she is giving us hints) that this is not the way to get over her grandmother's death.
However, a simple walk on a hiking trail behind my house made me open my own eyes to the truth. Over the years, everything--even honoring my grandmother--had become second to school and grades. As my shoes humbly tapped against the Earth, the towering trees blackened by the forest fire a few years ago, the faintly colorful pebbles embedded in the sidewalk, and the wispy white clouds hanging in the sky reminded me of my small though nonetheless significant part in a larger whole that is humankind and this Earth. Before I could resolve my guilt, I had to broaden my perspective of the world as well as my responsibilities to my fellow humans.
There's some nice evocative detail in here that helps draw us into her world and experience.
Structurally, there are elements of What I Did About It and What I Learned in here (again, they will often be somewhat interwoven). This paragraph gives us the Turning Point/Moment of Truth. She begins to understand how she was wrong. She realizes she needs perspective. But how? See next paragraph ...
Volunteering at a cancer treatment center has helped me discover my path. When I see patients trapped in not only the hospital but also a moment in time by their diseases, I talk to them. For six hours a day, three times a week, Ivana is surrounded by IV stands, empty walls, and busy nurses that quietly yet constantly remind her of her breast cancer. Her face is pale and tired, yet kind--not unlike my grandmother's. I need only to smile and say hello to see her brighten up as life returns to her face. Upon our first meeting, she opened up about her two sons, her hometown, and her knitting group--no mention of her disease. Without even standing up, the three of us—Ivana, me, and my grandmother--had taken a walk together.
In the second-to-last paragraph, we see how she takes further action, and some of what she learns from her experiences: Volunteering at the local hospital helps her see her larger place in the world.
Cancer, as powerful and invincible as it may seem, is a mere fraction of a person's life. It's easy to forget when one's mind and body are so weak and vulnerable. I want to be there as an oncologist to remind them to take a walk once in a while, to remember that there's so much more to life than a disease. While I physically treat their cancer, I want to lend patients emotional support and mental strength to escape the interruption and continue living. Through my work, I can accept the shovel without burying my grandmother's memory.
The final paragraph uses what we call the "bookend" technique by bringing us back to the beginning, but with a change—she's a different, slightly wiser person than she was. This helps us put a frame around her growth.
… A good story well told . That's your goal.
Hopefully, you now have a better sense of how to make that happen.
For more resources, check out our College Application Hub .