Think you can get into a top-10 school? Take our chance-me calculator... if you dare. 🔥
Last updated March 6, 2023
Every piece we write is researched and vetted by a former admissions officer. Read about our mission to pull back the admissions curtain.
Blog > Essay Advice , Essay Examples , Supplementals > Writing a Great Academic Interest Essay (with Examples)
Writing a Great Academic Interest Essay (with Examples)
Admissions officer reviewed by Ben Bousquet, M.Ed Former Vanderbilt University
Written by Kylie Kistner, MA Former Willamette University Admissions
Key Takeaway
What is an academic interest supplemental essay.
Academic Interest supplemental essays are those that ask you to expand on one of your primary academic interests. Since you're going to college primarily to be a student, colleges ask Academic Interest supplemental essay questions because they want to get a sense of your intellectual curiosity.
In fact, Academic Interest essays are one of the main places in your application for you to geek out about the topics you're most passionate about.
In particular, admissions officers want to know about the questions that keep you awake at night, the problems you're ready to roll up your sleeves and solve, and the conversations you can't wait to partake in. But don't worry. When a school asks you to describe your academic interest, you don't have to worry about having your entire life planned out. If you say, "I want to create a robot to clean up litter in the ocean," nobody is going to come knocking on your door when you graduate looking for a robot.
Your main goal when writing your Academic Interest supplementals is to show that you'll be a great contributor to the learning community on campus.
In this post, we'll walk you through how to do just that.
Let's start by looking at a few examples of what Academic Interest prompts look like.
1: Stanford University
The Stanford community is deeply curious and driven to learn in and out of the classroom. Reflect on an idea or experience that makes you genuinely excited about learning. (100 to 250 words)
2: Pomona College
Academic Interest Statement: What do you love about the subject(s) you selected as potential major(s)? If undecided, share more about one of your academic passions.
3: Brandeis University
The Brandeis community is a diverse group of critical thinkers defined by their ability to dive deeper into their learning by questioning, analyzing, evaluating, creating, critiquing and seeking other perspectives. Share an example of how you have used your own critical thinking skills on a specific subject, project, idea or interest.
Hopefully these examples will help you identify Academic Interest prompts when you come across them. Now let's move on to discussing three strategies you can use to answer any Academic Interest prompt colleges throw at you.
Academic Interest Essay Strategy
Great essays are strategic essays. Since supplemental essays exist to supplement the rest of your essays and application, it's important to write them with intention. These three strategies will help you write your Academic Interest essays with an eye toward showing admissions officers how your intellectual curiosity makes you a perfect fit for the intellectual community at the school in question.
Write about an academic interest that aligns with what the school has to offer.
It doesn't make much sense to write about your undying passion for pursuing a career in linguistics if you're applying to a school that doesn't have a linguistics program.
Remember that your supplemental essays exist to showcase how well you fit into a school's academic, social, and cultural communities. While the academic interest you choose doesn't have to exactly match up with something specific at the school like a Why this Major essay, it's a good idea to choose an interest that can support your case for academic fit.
Be specific.
Specificity is your friend in most essays but especially in Academic Interest essays. As an admissions officer, one of the most memorable Academic Interest essays I read was about the history of corsets. It doesn't get much more specific than that!
In a similar way, you should choose something specific to write about based on what the prompt is asking you to do. Whatever your intellectual niche is, don't be afraid to be explicit about what it is that captivates you. Your goal is to be as specific as is necessary to bring an admissions officer into your intellectual world, give them a look around, and send them on their way with a new understanding of what you care about and why it's important.
Reflect on the significance of your academic interest.
Academic Interest essays succeed when you demonstrate why the topic is important to you and to the world.
While these supplementals should be specific, they aren't an opportunity for you to write a treatise on an obscure math concept or insect species. Instead, your Academic Interest essays should make it clear why your interest matters, to whom, and why.
Showing these connections lets an admissions officer know that you're able to see the big picture and draw connections between academic interests and real-world problems.
How to write an Academic Interest supplemental essay
Alright. With those three strategies in mind, it's time to get to writing.
Step 1: Read the prompt.
There are lots of ways colleges ask you to write about an academic interest. Take a look at the examples above. The Stanford prompt says that you can reflect on "an idea or experience," but the Pomona prompt only asks for an "academic passion." The Brandeis one is different yet, asking you to focus specifically on critical thinking and giving you the freedom to talk about a number of ways your academic interest has manifested.
The wording of the prompt will affect the options you have to choose from, so be sure to read it carefully.
Step 2: Decide on an academic interest.
After you've narrowed down your options based on the prompt, next you have to think about your application strategy.
If you're applying to a particular major, you can choose an academic interest that is related to your preferred major to emphasize your intellectual curiosity for that subject. Alternatively, you could pick an unrelated academic interest that shows your interdisciplinary inclinations. What you decide will depend on what kind of school you're applying to and what other strengths you've strewn throughout the rest of your application narrative.
If you're applying undecided to a school, you have a lot of flexibility in the topic you choose.
Step 3: Outline & Write
I. Introduction: Hook your reader into your topic with your first sentence, and expand on your academic interest throughout your introduction.
II. Body: Provide more details and introduce your reader to the problem, question, puzzle, or implications that keep you intrigued.
III. Conclusion: Reflect on why your interest matters and why your interest in the subject is personally meaningful
Academic Interest Supplemental Essay Mistakes
There are two frequent mistakes applicants make when writing Academic Interest essays, and they typically happen when students aren't paying enough attention to their application strategy.
Being too academic or too personal.
All college essays are tricky because they require you to balance a number of things. Academic Interest essays are no different. They are a balancing act between intellectual curiosity and personal meaning.
The first mistake applicants make is failing to find this balance. Too much or too little of either, and your essay comes across as too academic or too personal.
You don't want to be the student who rambles on about a math proof and leaves your admissions officer without any sense of meaning to hang on to. Similarly, you don't want to dive too deep into meaning and completely neglect to address the details of what interests you. Finding balance is essential.
Being too general.
So you want to "solve the world's problems" or "find practical solutions to climate change." That's great! But when it comes to Academic Interest essays, the key is specificity. Anyone can have general interests in any topic. It's the niche and particular academic interests that set applicants apart.
Focusing on one very specific interest tells admissions officers that you're committed enough to your interest to have done thorough research on it. Your specificity shows familiarity with and dedication to a topic—both things that all colleges look for in their students.
If you're too general, you run the risk of your Academic Interest essay not actually serving you. Too vague, and it'll be like you didn't write the essay at all.
So rather than trying to capture all of your interests or solve all of the world's problems at once, hone in on something that you just can't stop thinking about. Your future self (and your admissions officers) will thank you.
Academic Interest Supplemental Essay Examples
Example: what do you want to be when you grow up, brown: brown's open curriculum allows students to explore broadly while also diving deeply into their academic pursuits. tell us about any academic interests that excite you, and how you might use the open curriculum to pursue them while also embracing topics with which you are unfamiliar. (200-250 words).
"How was school and what do you want to be when you grow up today?"
My mom asked me this two-part question every day when she picked me up in second grade.
One day I wanted to be a chemist because of an episode of Bill Nye the Science Guy. The next, I wanted to be a teacher like Miss Frizzle, or a paleontologist because of the dinosaur episode we'd just watched. Or maybe I wanted to produce cartoons for kids.
The idea of really learning something and trying to master it has always excited me. My only issue was that seemingly every subject was the next shiny thing I wanted to learn.
Brown's Open Curriculum is uniquely suited to satiate my broad interests–many of which I have maintained since I was a kid. I still love chemistry and have had the privilege of experiencing an advanced academic lab at UVA studying infectious diseases. I will certainly explore chemistry courses and seek out more research opportunities. I know I want to study abroad, and I'm most interested in the "Dinosaurs, Dry Bones, and Digs" course and trip that Brown archaeology professor Schultz hosts each spring to search for new dinosaur fossils in Brazil. Producing my school's senior film with the help of my advanced filmmaking team has prompted me to also try on modern culture and media coursework at Brown and participate in the Campus Reel competition in the fall.
While my academic interests have evolved since I was seven, I look to college as a time to explore fields of interest, discover new ones, and maybe after four years have a better answer to that question, "what do I want to be when I grow up?"
Liked that? Try this next.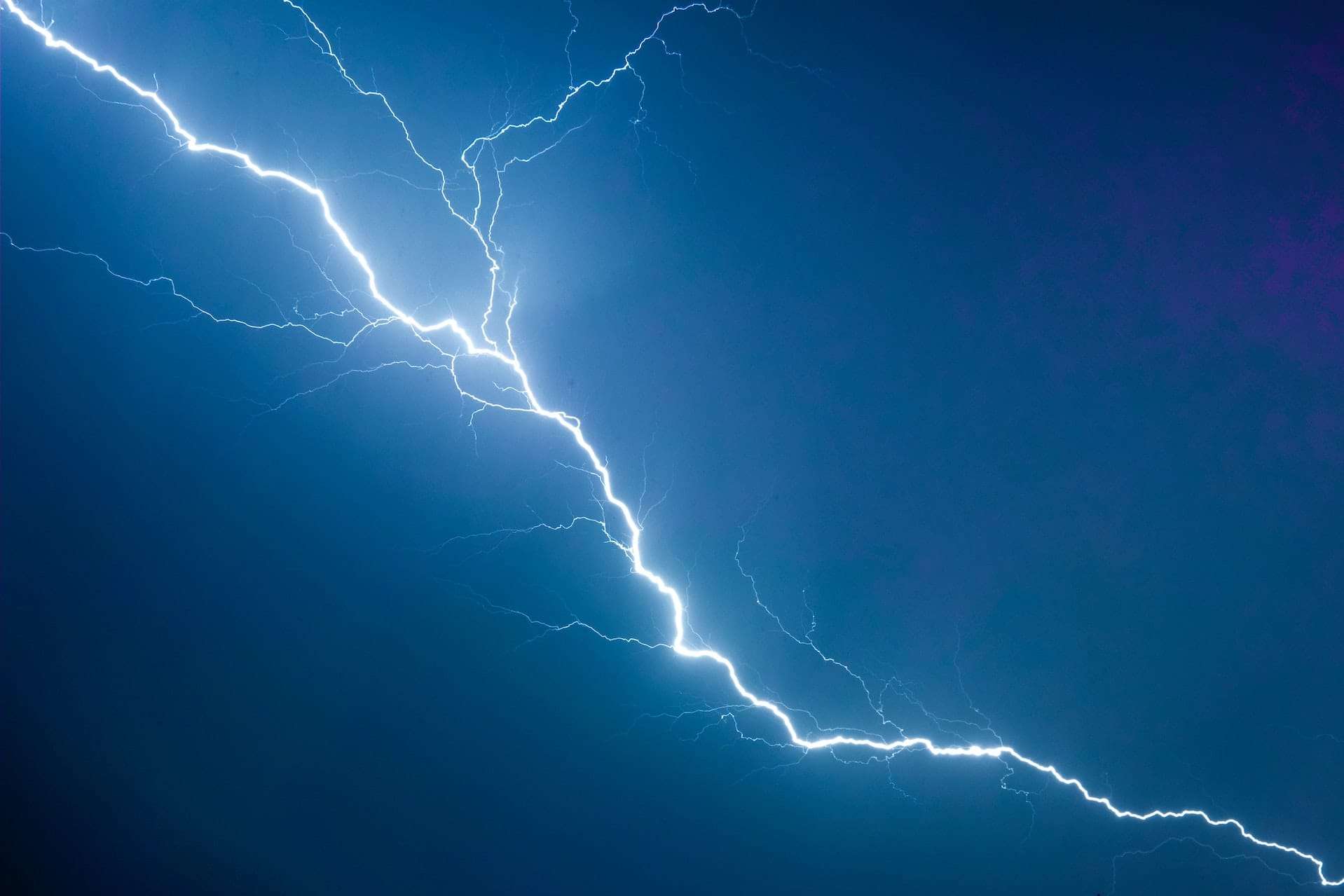 The Incredible Power of a Cohesive College Application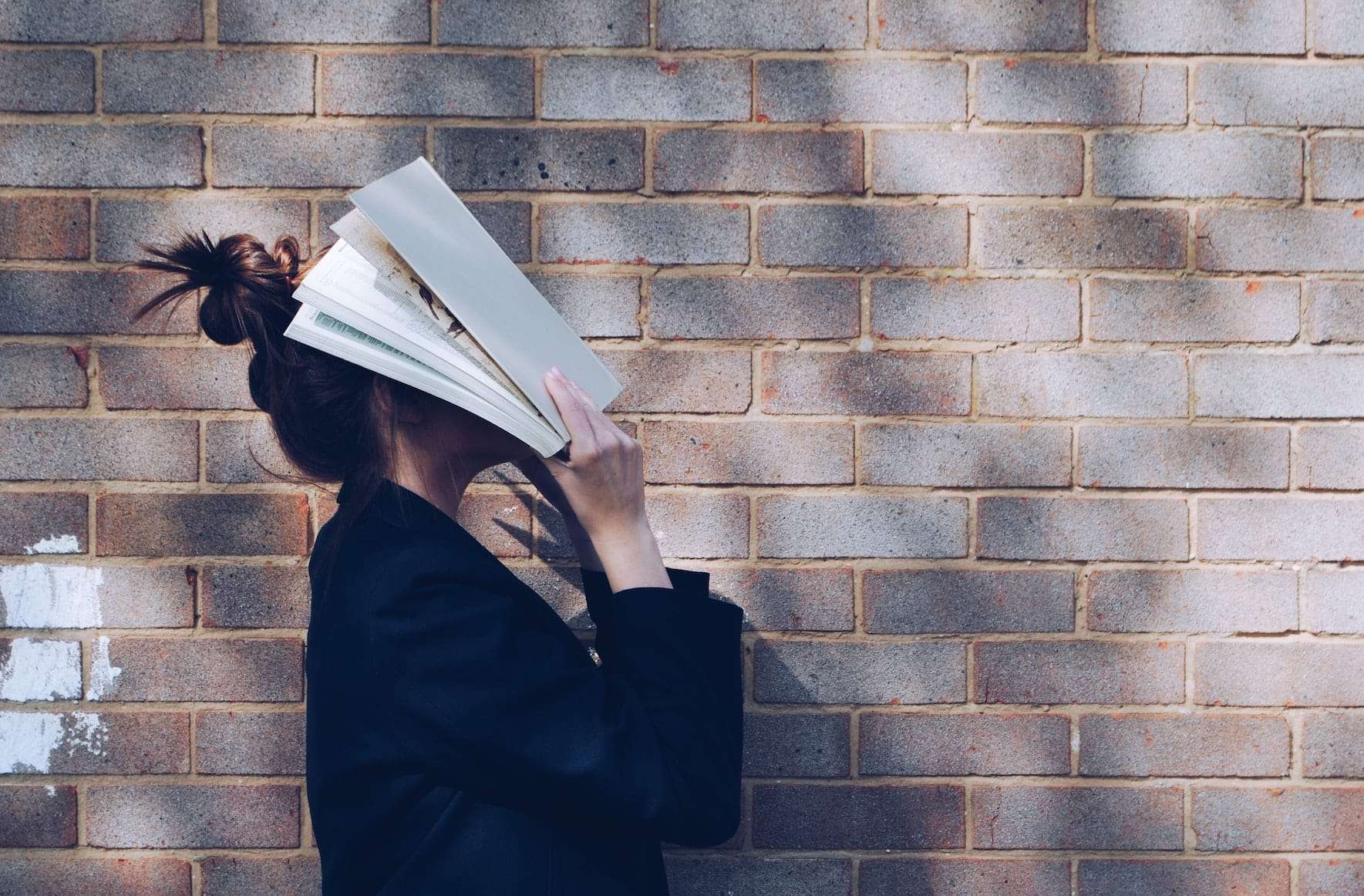 How A Selective Admissions Office Reads 50k Applications In A Season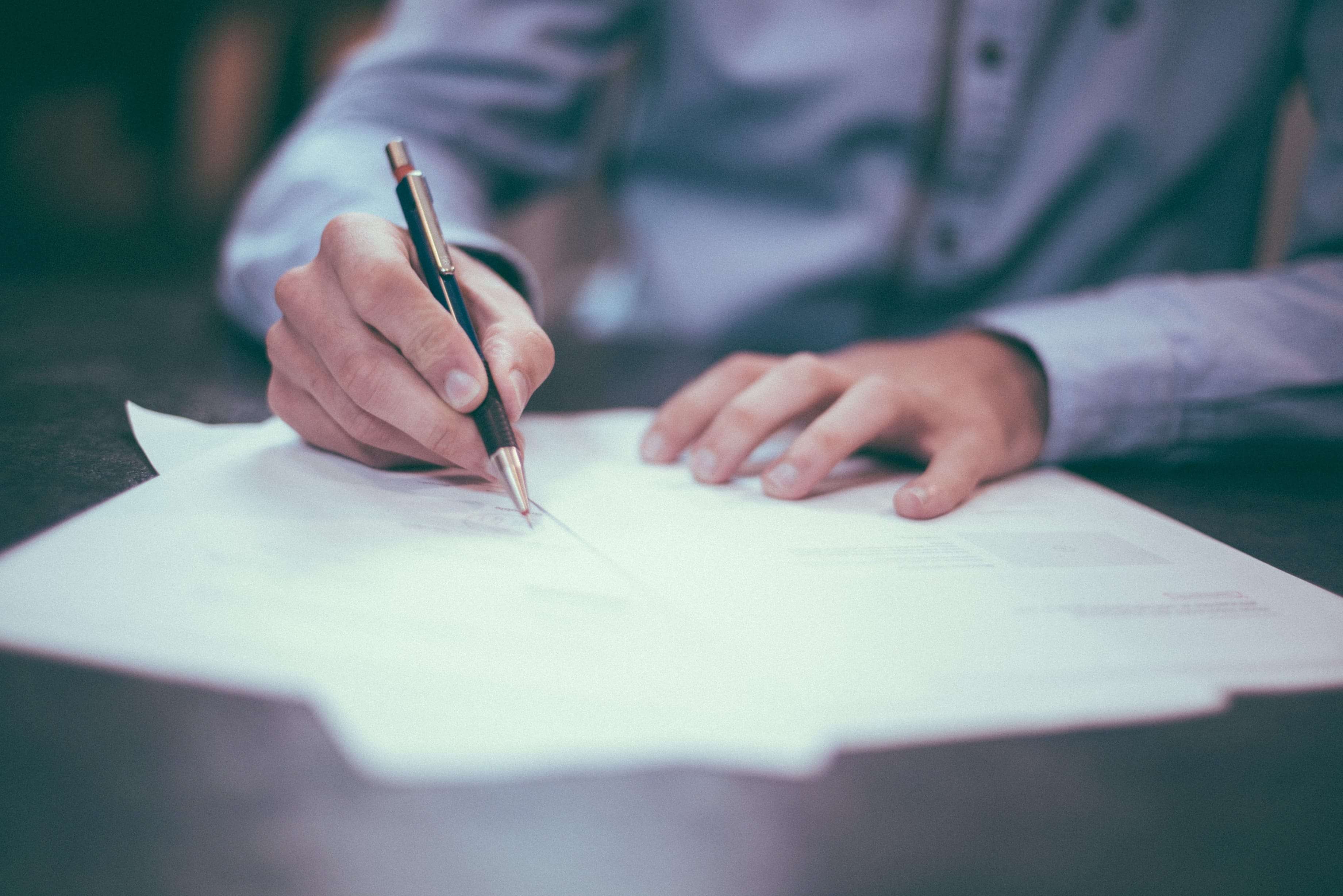 15 Amazing Personal Statement Examples (2023 Update)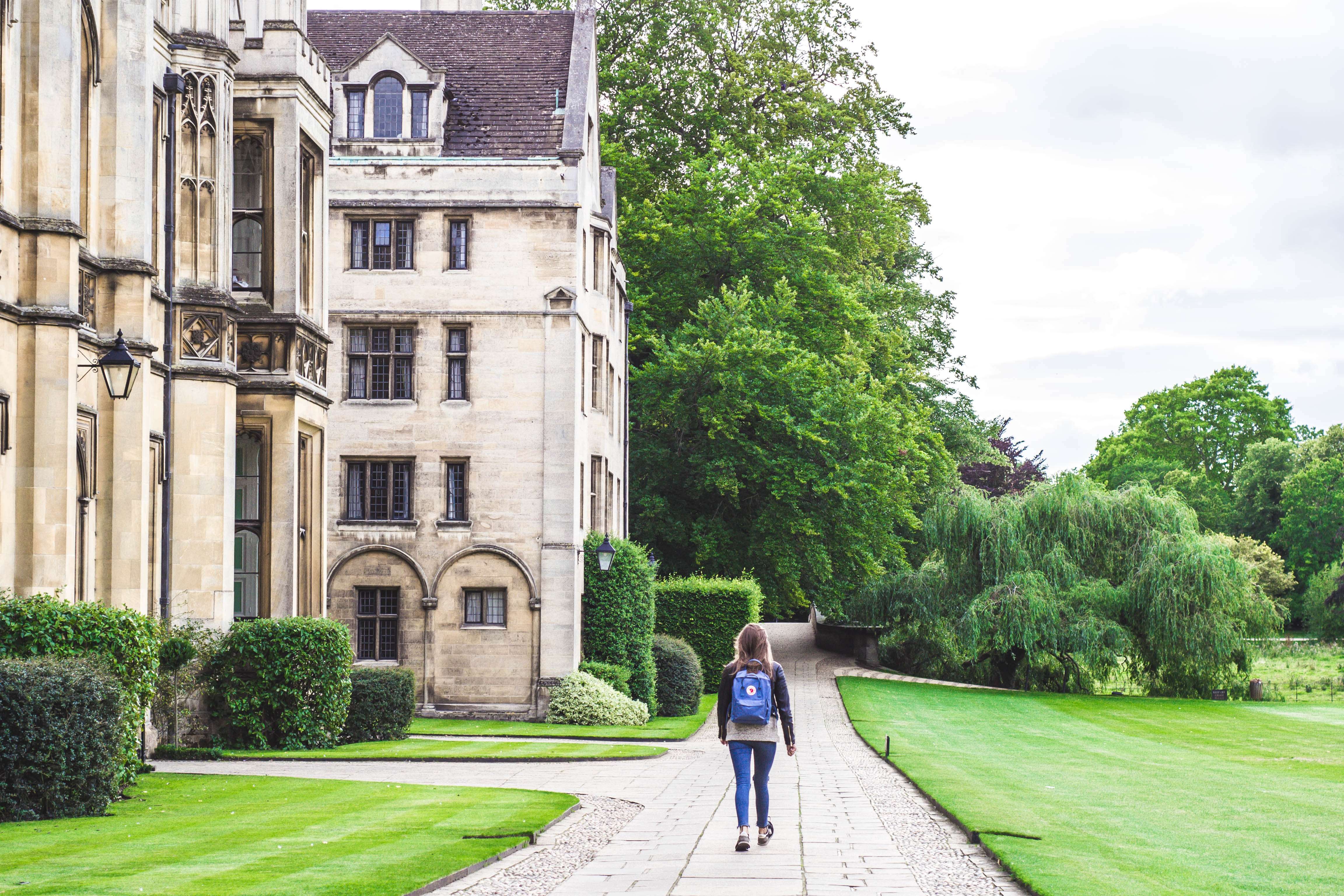 12 Common App Essay Examples (Graded by Former Admissions Officers)
"the only actually useful chance calculator i've seen—plus a crash course on the application review process.".
Irena Smith, Former Stanford Admissions Officer
We built the best admissions chancer in the world . How is it the best? It draws from our experience in top-10 admissions offices to show you how selective admissions actually works.

TUTORING & TEST PREP
TALK TO AN ADVISOR
Collegewise Counselors Deliver Free School Admissions Workshops in St. Thomas
Recent posts, subscribe here, more expert advice, how to write the "academic interests" supplemental essay.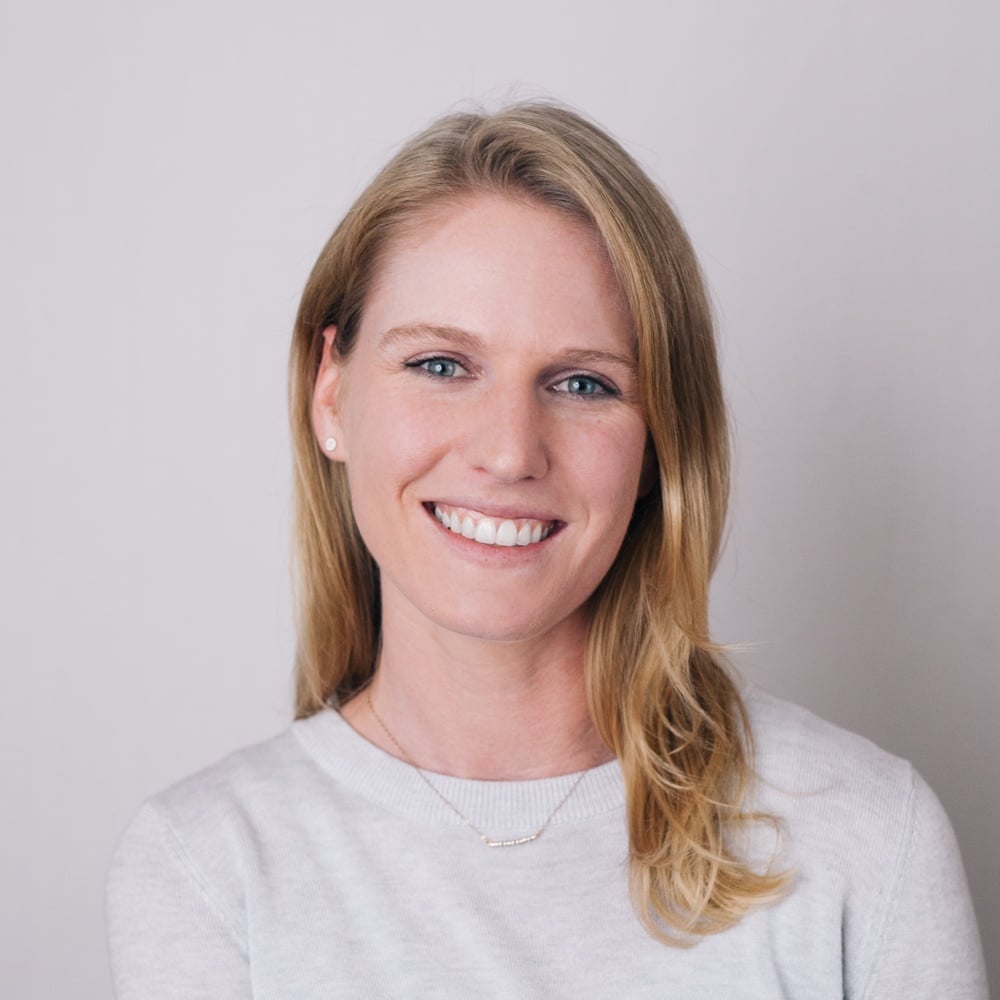 If you're a senior starting to work on supplemental essays for college applications this fall, it's likely you've encountered some version of this question: what do you want to study, and why?
Before you dive in, it's important to understand what the question is asking (I know this seems like a duh, but stay with me). Like we discussed here , the way this question is asked reveals a lot about both the school itself and the way you should approach it. For some schools – many liberal arts colleges and universities where it's relatively easy and encouraged to switch majors – this question is usually phrased as what you want to learn more about. Responses to questions like these should zing with curiosity. For others – more siloed universities where you apply into a particular college and into a specific major – this question is often asked to reveal how much thought you've put into your major of choice, both in how you've prepared for it and what you hope to do with it in the future.
For some students, if the way the question is asked makes it tough to answer, it may be a sign that the college itself isn't the right fit. But for most students, it's more about not knowing where to start. If you're stuck with how to approach this style of question, this blog post is for you.
First, much like with the "why us?" supplemental essay, it's important to know what style of question you're answering. Once you figure that piece out, the essay is much easier to write. This question usually is asked in one of three ways:
1) Why major?
This is the most straightforward version. It's typical of schools where you're applying more directly into a specific major, and they want to hear how you've decided on that pathway. Classic examples of this one are Purdue, UT Austin, MIT, Carnegie Mellon, and the University of Southern California.
Sample : Describe how you plan to pursue your academic interests and why you want to explore them at USC specifically. Please feel free to address your first- and second-choice major selections.
2) What do you hope to study?
This is a more open-ended version of the question above. It invites you to share multiple academic pathways, perhaps if you're undecided or see many roads ahead for yourself. CU Boulder, U Penn, and Pomona all ask a version of this question.
Sample : Please share a bit more about your academic interests. What do you hope to study at CU Boulder? What has inspired your interests in this area? Or if you are undecided, what area(s) of study are you considering? Think about your prior/current coursework, extracurricular activities, work/volunteer experiences, future goals, or anything else that has shaped your interests.
3) Intellectual curiosity
This is a popular question for liberal arts colleges or any college that celebrates intellectual discovery and exploration (ie, where changing your academic pathway, or exploring many interests, is easy or encouraged). Some schools that ask this type of question are Yale, Stanford, Tufts, Barnard, and Haverford.
Sample : The Stanford community is deeply curious and driven to learn in and out of the classroom. Reflect on an idea or experience that makes you genuinely excited about learning.
As you approach this topic, it's important to remember that while you can be undecided (except for schools that ask that first question), you can't be uninterested . Colleges want to hear your curiosity in these responses. It's very likely you'll change majors or pathways in college (frankly, it's what most American colleges are built to encourage). But what leads to academic success is a spark of an interest, so make sure you're demonstrating those sparks. Here's how.

4 Tips on How to Write This Well
1) Share honest stories about yourself and how you became interested in these subjects.
Origins of interest sound like this:
"I've never seen my father angrier than the day I took our family television apart just to see how it worked. I was 12 years old, and Monday Night Football was just about to start. It wasn't the first time I'd done something like that, but it was the first time I wasn't able to put something back together quickly. It took me three hours, but I did it, just in time for my dad to see his beloved Giants lose. I never made that mistake again, but I've also never stopped trying to learn how things work."
The development of interests sounds like this:
"My junior year of high school, I volunteered to lead a fundraiser to send our soccer team to Europe to compete in a tournament. And while I enjoyed organizing the car wash and the donation drive and the now much maligned "shrimp-a-thon" (Sizzler doesn't mean it when they say, "All you can eat shrimp," by the way), what I really enjoyed was crafting personal emails to ask for donations, and writing the regular update newsletters I sent to people who were supporting us, and updating the travel blog I wrote during our stay in Europe. Every day, I thought about new ways to share our story with people who might be interested. Yes, we raised money. But we also raised interest. People who had never cared about our team started caring. We developed a following of loyal supporters, and 18 guys who had never been to Europe finally got to go because of it. That experience was the first time I started to understand the power of the well-written word."
2) Pick stories that show you enjoying what you're learning.
"I truly enjoy working on complex math problems. There is no better feeling than persisting through difficult formulas and eventually working out the right answer."
"My friends and I are the only people I know who have fights about math. Not physical fights (none of us are tough enough for that), but arguments. We spend a lot of our lunch hours sitting at what we call the 'coolest table' working through problem sets for the "Math Club," and you'd be surprised how worked up we get about it. But I love it. I love that I can sit at a table with some of the smartest people at my school and argue about the best way to solve a complex math problem. And the best part is, nobody is ever angry when they're proven wrong. We love math too much to be mad when someone shows us a faster, better way to solve the problem."
3) If the question is asked as "why major" (sample question #1) or "what are your academic interests?" (sample question #2), then tie these interests to your future college plans.
Imagine yourself studying and learning in a particular college. Do you see a clear picture in your mind? Have you really investigated your chosen major? Have you looked at what classes are required, what will be expected of you, and what types of students seem to flourish there? And when you're answering those questions, how much of what interests you is specific to this school? If the question is more open-ended (version #2), you can paint a picture of multiple pathways – perhaps dabbling in music and biology or using their core curriculum to help you decide on psychology or political science.
4) If the question is like sample question #3 (intellectual curiosity), stay open-minded and get nerdy!
Remember that your answer to this style of prompt doesn't necessarily have to align with your potential major choice. We've seen great responses to this question that nerd out about Spanish literature from future physics majors, or the paradoxes of time from future English majors. Don't box yourself into writing about your intended major pathway necessarily. Think instead of what has made you truly excited about learning in the past – whether it's when you connected the dots in a murder mystery and explored the interplay of psychology and creative writing, or that time you went down a rabbit hole about parallel universes and never got out. These responses should sparkle with inquisitive excitement.
For more on supplemental essays, make sure to check out our thorough overview here of how to crush supplemental essays, the Collegewise way.
About Us: With more than twenty years of experience, Collegewise counselors and tutors are at the forefront of the ever-evolving admissions landscape. Our work has always centered on you: the student. And just like we've always done, we look for ways for you to be your best self - whether it's in the classroom, in your applications or in the right-fit college environment. Our range of tools include counseling , test prep , academic tutoring , and essay management, all with the support of our proprietary platform , leading to a 4x higher than average admissions rates.
Recommended Articles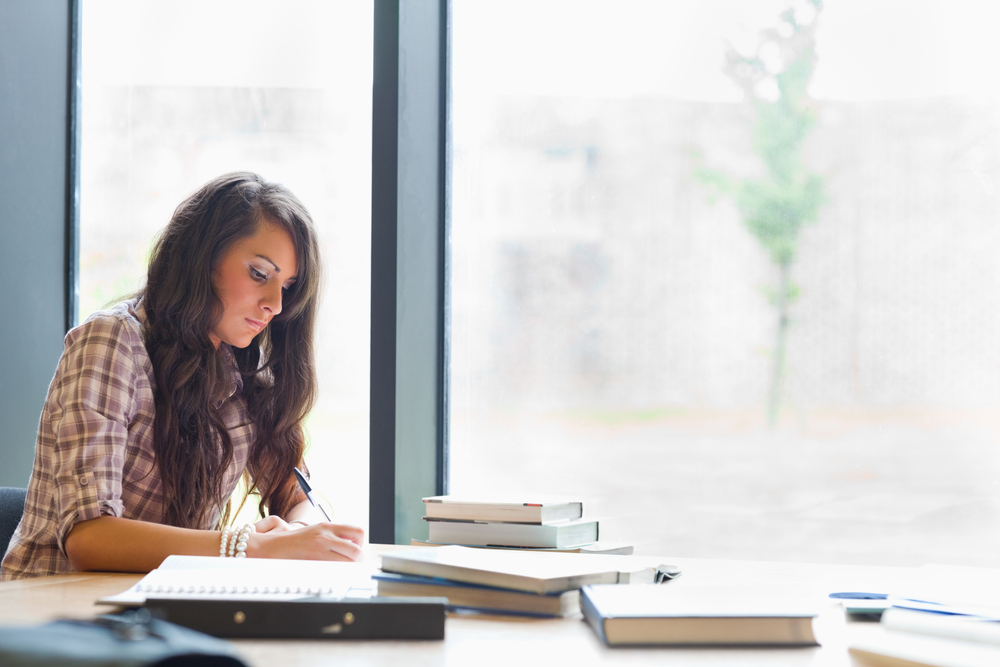 College applications without essays: do they exist?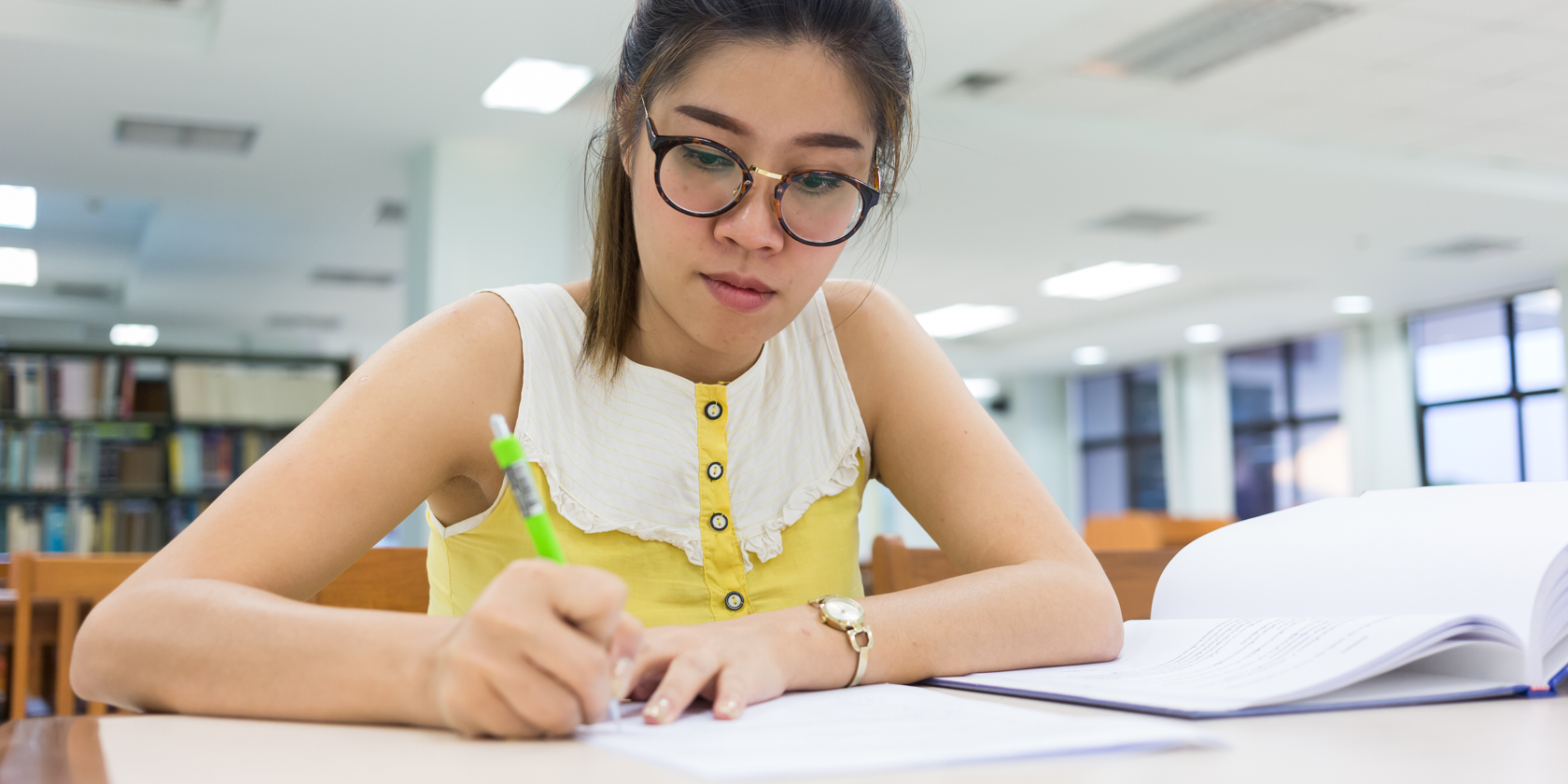 5 College Essay Examples & What to Avoid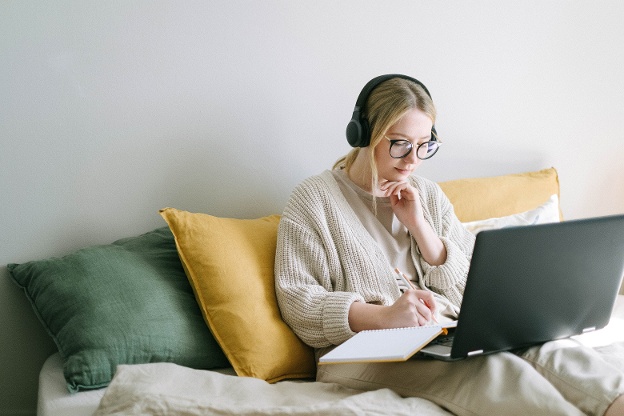 How to Write a College Transfer Essay
Subscribe to email updates.
Tutoring & Test Prep
Our Counselors
© 2023 Collegewise. All Rights Reserved. Privacy

Home — Essay Samples — Education — Student Life — Academic Interests

Essays on Academic Interests
Why economics major, what excites my intellectual curiosity: the journey of intellectual discovery, made-to-order essay as fast as you need it.
Each essay is customized to cater to your unique preferences
+ experts online
Why I Choose Biochemistry Major: The Path Forward
My specific area of academic interest, a look into the future: why i want to study business, computer science – my choice for future career, let us write you an essay from scratch.
450+ experts on 30 subjects ready to help
Custom essay delivered in as few as 3 hours
My Aspiration to Obtain a Master's in Corporate Finance
My career goals in accomplishing psychology major, my fascination for science and technology, motivation letter for computer science scholarship, get a personalized essay in under 3 hours.
Expert-written essays crafted with your exact needs in mind
My Passion in Electrical and Computer Engineering
There is no progress with no struggle, the role of my grandmother in my decision to study biology, my goal to pursue a career in computer science and engineering, university sop, my intent to take a master's program in health promotion, why i am here, my academic interests in geographic information sciences, my academic interests in the university of pennsylvania, statement of purpose (information technology and cyber security), motivation letter (bachelor of business administration), statement of purpose (healthcare informatics), my desire to get economical education in keio university, why i want to be a mental health counselor, my aspiration to pursue a career in education, my interest in biology and chemistry, my goal to get a degree in business management, the importance of mental health: why i want to be a psychologist, my motivation to study medicine, my motivation to study management and human resources at a master's level, relevant topics.
Studying Abroad
Academic Achievements
Critical Thinking
Physical Education
Importance of Education
College Experience
School Uniform
High School
Academic Challenges
By clicking "Check Writers' Offers", you agree to our terms of service and privacy policy . We'll occasionally send you promo and account related email
No need to pay just yet!
We use cookies to personalyze your web-site experience. By continuing we'll assume you board with our cookie policy .
Instructions Followed To The Letter
Deadlines Met At Every Stage
Unique And Plagiarism Free
‹‹ BACK TO BLOG
College Essay About Academic Interests
Mark montgomery.
Have any classes or teachers inspired this interest?  How?
Are there life experiences that you have had that have spurred your interest?
Family involvements
Personal anecdotes
What experiences have helped expand your understanding of this interest?
Club or extracurricular
Job or internship
Reading: a specific book or publication that impacted your thinking
Mentors or other influencers
Is there a connection to your future plans that you can envision?
Relate this to the college
This is also an opportunity to show that you've done your research. You can provide reasons why this school is a good match for you. Is there a special program, professor, or class that shows why you want to pursue your academic interest at this particular school?  
Because some schools ask both about your academic interests and why their school, think about how you will answer both. You do not want to waste precious word count with any repetition of the same information or ideas.
Show, don't tell
You are going to hear this again and again. Give the specifics that show how this academic interest has developed for you. As with your primary personal statement, you want to give evidence of your interest. Sometimes anecdotes can be very helpful in showing your interests. Avoid sweeping, vague statements.
Worry that your answer is a commitment to what you will study
Some institutions will ask applicants to apply to the major or school in which they want to study. If accepted, these applicants will be enrolled directly in that major or school. Happily, at the majority of schools, you are likely to have a great deal of flexibility to change your major later. Even with institutions that are less flexible, your response to this prompt is unlikely to lock you into a major. 
Note that a small handful of schools are particularly strict with regard to you studying what you indicate on your application (e.g., Cal Poly – SLO). If you have questions about this as you fill in your application, be sure to ask your counselor. 
Sweat that your answer is not very specific
Perhaps you have not settled on a major just yet. Perhaps one of the reasons you have chosen this school is that you'll have the chance to explore and make decisions later about your major.  
It's perfectly okay to be undecided at a lot of colleges (and presumably, if you are undecided, you've chosen to apply to colleges that embrace your "multi-interested" character).  
However, it's likely that you have academic preferences as well as academic strengths. For example, maybe you're super strong in science, and you anticipate exploring scientific disciplines in ways you haven't yet in high school. You might even be able to say that it's likely you'll major in the sciences. You can point to the other ways in which your love for sciences shines beyond school.  
For example, maybe you are a nature freak: you hike in the woods, you have had a fishing license since you were 10, and you have volunteered on trail crews every summer. Or maybe you've worked on a bird-banding team during migration season. Or maybe you've read every popular book and article and watched every video by Neil deGrasse Tyson. All these things indicate that you enjoy science and provide evidence that are likely to pursue science in college. 
Provide a confusing answer
While there are many right ways to write this essay, there is one major pitfall to avoid. Don't choose to write about an academic interest that you can't support with any evidence revealed elsewhere in your application. This creates a confusing image of you to your application reader and could send your application to the recycling bin.  
Academic interest essay examples
You might have suddenly decided that you want to study international relations. But your choices might not support the decision. For example, perhaps you stopped taking a foreign language after two years. Or maybe you haven't chosen any relevant electives, such as human geography, world religions, or international relations. Do you follow international news? If not, then you probably shouldn't select this academic interest unless you have some other compelling story that proves this major makes sense.
To give another example, let's say you tend to excel in humanities classes, especially literature. You've taken a couple of extra English courses, and you attended a "Great Books" program over the summer. The recommendation letter from your English teacher oozes with compliments about your penchant for literary criticism and remarks how many times you have come into her office to discuss this poem or that novella. And then you write your college essay about an academic interest on how excited you are to be a math major. While it may be true that you do like math, the reader of your essay is likely to be confused about which interest represents your true priorities as you enter college.  
The point is that your answer to this question has to be backed up with some sort of evidence that this academic interest is not an invention. You need to provide a clear and convincing case for how you got interested in this area or discipline, the ways in which you have explored this interest so far, and how you plan to continue this interest in the future.
Your college essay about academic interests – a summary
Colleges are schools. They like scholars. They serve up academic inquiry. This supplemental essay about academic interests is a place for you to demonstrate your academic credentials. It's also a place to explain how your interests have developed over time and the ways in which you will pursue these interests in the future.
Give the college a picture of who you are intellectually. Demonstrate that you are ready to explore your interests, and to navigate the world of academia as a college student.
Archive by Date
Recent posts.
AP, IB, and Dual Enrollment: Which Is Better for College Admission
Should I Take a Gap Year?
Dance With An Admissions Officer: Eight Steps to Get You Admitted to College
What to do when you are deferred from your first choice college
Is It "Easier" to Get In If You Apply Early Decision?
Join our Facebook Group ›› Stay informed about college admissions trends and ask questions of experts who can give you Great College Advice.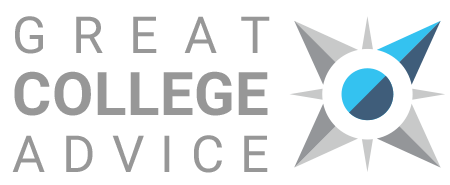 Writing the Why School? Why Academic Interest? Essays
Written by Lisa Bleich.  
Many admissions professionals say that they read the "Why school?" essay first. They want to see if you as an applicant truly know why you want to attend the school other than its excellent reputation, outstanding location, or world-renowned faculty. So how do you do this?  
Start with your interests, goals, and school criteria. Depending on how much room is allowed, it's good to start out with an anecdote that helps admissions counselors understand what is driving you in your school search or your academic interests. Do you want a school that will allow you to pursue engineering and music? Do you want a college with a nurturing environment where you can get to know your professors and do undergraduate research in marine biology? The more specific, the better.
Describe how you will pursue your academic interests at a given school. Even if you do not know what you want to major in, you can identify some areas of interest and why. One student described how she became interested in environmental engineering through her involvement with the energy committee at Model UN. She combined her strength in math and science with her interest in creating sustainable energy solutions. She then identified specific courses and programs at each school that would help her achieve her goal.
One of the programs that really caught my interest is the interdisciplinary Global Change Curriculum.  I am intrigued by the topics listed in this curriculum, such as climate change and human impact to the environment. In particular, I would want to use my math and analytical skills in classes such as Environmental Informatics: GIS and Modeling Program. The Environmental Informatics curriculum emphasizes the science and societal issues behind environmental problems, which would allow me to dig deeper into this field of study.
Avoid sounding like a brochure. I often ask students to do the brochure test. If it looks like what you wrote came straight out of the college's brochure or website, then go back to the drawing board. You and your interests, goals, etc. need to be front and center in this essay.
Do your research. And don't half-ass it! The more time you spend researching specific courses, professor's areas of research, undergraduate research opportunities, specific clubs that match with your interest, study abroad opportunities and internships the more you will be able to plan out your journey at the school. The most compelling Why School/Why Academic Interest essays help admissions see you making your mark at their school in a very specific way.
Make it personal. If you've visited the school or spoken to current students, admissions counselors, or professors, infuse those experiences into the essay. It's great to tie in those encounters to why they made you interested in the school or why they helped you confirm the match.
Do the substitute test. Can you substitute another college into the essay without any issues? If so, you have not been specific enough. While the template can stay more or less the same, the specific courses, research projects, clubs, etc, are unique to each school.
After you write these essays, you should be genuinely excited about the school because you (and hopefully admissions!) see what a great match it is!
Leave a Comment Cancel reply
Notify me of follow-up comments by email.
Notify me of new posts by email.
This site uses Akismet to reduce spam. Learn how your comment data is processed .
College Bound Mentor
New Jersey Office: +1 908-336-1012 | Michigan Office : 917-509-7291
info@collegeboundmentor.com
collegeboundmentor.com
College Visits
Our Process
Thanks for your e-mail. We'll get back to you ASAP.
You'll gain access to a variety of resources that are downloadable including the CBM College Visit Guide, Interview Guide, and a copy of Lisa's Book Surviving the College Application Process.
Your e-mail *
By submitting this form, you are consenting to receive marketing emails from: College Bound Mentor, LLC, 15 Normandy Dr., Westfield, NJ, 07090, US, http://www.collegeboundmentor.com. You can revoke your consent to receive emails at any time by using the Safe Unsubscribe® link, found at the bottom of every email.
Academic Interests - List of Free Essay Examples And Topic Ideas
Academic interests pertain to the subjects, topics, and areas of inquiry that individuals are drawn to in their scholarly pursuits. Essays on academic interests could explore the development of one's academic interests, the experiences and influences shaping these interests, or the goals and aspirations associated with pursuing these interests. They might also delve into the broader discussions surrounding the value of academic inquiry, the interdisciplinary nature of academic interests, or the impact of academic interests on career choices, personal growth, and societal contribution. We've gathered an extensive assortment of free essay samples on the topic of Academic Interests you can find at PapersOwl Website. You can use our samples for inspiration to write your own essay, research paper, or just to explore a new topic for yourself.
Marketing and Academic Interests Essay
Marketing involves the process of educating customers why they should buy your products and service over your competitors. Studying marketing will open doors in your career as it's an important department in many business companies. Finding a company without a marketing manager is rare. The skills and techniques you obtain from marketing can help you, later on, to pursue in a business related course, because you will understand the importance of customer relations, communication, and stakeholders involved in the business. […]
Personal Statement and Academic Interests
Personal Statement Business subjects have always been my area of interest. My passion for business studies developed from observing my family members operating their business. I was always curious to know how the business operates and how to grow while maintaining profitability. The most significant influence on my life has been of my parents. They have always encouraged me to learn more, work hard, face challenges and enjoy the crests and troughs of life. They succeeded in developing in me […]
Challenge myself to the Doctoral Degree in Epidemiology
As a current graduate student at the University of Cincinnati, I have reached a point in my academic career where I know I can challenge myself to the highest degree. I have hopes of conducting research studies that will answer questions that no one has asked before, or find solutions to public health-related problems. Moreover, in order to bring my dreams into fruition, I understand I will have to immerse myself in a rigorous academic program that will take me […]
Academic Interests in Biomedical Engineering
Statement of Purpose-Stannert I have always felt inspired to improve upon the things I encounter, leaving situations or circumstances better than how I found them. I was raised with a strong work ethic, taking responsibility seriously, standing up for my beliefs, and always maintaining accountability for my actions. From the time I was a little boy, I have always been a dreamer with a desire to do something great. My interest in biomedical engineering is in part due to a […]
My Academic Interests and Goals Achievement
I am a medical lab specialist, and I have a bachelor's degree in Medical Laboratory Technology from Tibah University. My undergraduate degree has an extreme impact on my goals and interests. And consequently had influenced my choice for my graduate study in clinical biology specializing in Histotechnology at Barry University. Having a bachelor degree in Medical Laboratory Technology is allowing me to pursue my short and long term career goals. My bachelor's degree required a one year internship, and I […]
We will write an essay sample crafted to your needs.
Educational Systems Theory in Hidden Intellectualism
Gerald Graff's article titled " Hidden Intellectualism" investigates the theory that the educational systems are neglecting to notice the possibilities in student's so-called " street smarts." Graff brings up an idea to open up to students with non-academic interests in the attempts of "growing" a greater logical thinker. Graff's use of logic, emotion, and credibility within the work takes into consideration thought of the possibility that intellectualism can be characterized as a more extensive sense than once comprehended. A crucial […]
Academic Interests in Engineering
I want to pursue a master's degree and develop my skills as an engineer to develop autonomous vehicles. I am interested in human-machine interaction, controls, and path planning in this particular field. I am currently working at Hyundai Mobis as an engineer in the autonomous engineering team. I believe that a degree in Robotics at the University of Michigan - Ann Arbor will help me realize my dreams to be a leader in the development of autonomous vehicles. I graduated […]
A Space for Personal and Academic Interests
The place where I will spend the majority of my day needs to be a comfortable place to work and a good place for my students to learn. As the teacher I am responsible for creating a space that reflects the learning goals of the workspace, the personality, interests, and age of the students who learn there and to create a space that is a comfortable and productive learning environment for all. If I should be given the opportunity to […]
My Career Benefiting from the Intersection of Nutrition and Mental Health
I want to pursue a Master of Public Health at Johns Hopkins Bloomberg School because I want to extend my career interests to the intersection of nutrition and mental health. I will be focusing on age-associated conditions which influence the development of disabilities such as poor mobility and dementia. After earning my PhD in Public Health on the relationship of nutritional biochemistry and epigenetics of vitamin D metabolism and cancer, I turned my interests to broader associations of nutrition and […]
My Academic Interests in Chemical and Material Science
Statement of Purpose While at the high school, I developed a deep-rooted passion for the use of polymers in the construction of candy bags as a hobby because, in Nigeria, mass pollution of the environment with polybags is a common practice by commuters, and I have always wanted to cut this practices to the barest minimum. This influenced my decision to study Chemical Engineering later at the university. Since graduation, my wish to build much more compact and reliable materials […]
A Statement of Academic Interests
Statement of purpose "The only person you are destined to become is the person you decide to be". with an eye on the future in our rapidly paced world, which is consistently proliferating in terms of productivity, Human safety is becoming increasingly challenging, especially in the automotive industry which has resulted in a rising trend to find new ways to make safety a top priority. One such outstandingly compelling and promising route is Biomechanics. The field with its varied scope […]
Female Role Within STEM Education
No one doubts that in order to sustain 21st century lifestyles, technology, and science play a major role. STEM education is a new trend that emphasizes teaching in science, technology, engineering, and mathematics in a unified manner. Many professors and politicians have noted that the fields of science, technology, engineering, and mathematics have remained mostly male with short partaking among women. Across regions, women accounted for less than a third of those employed in scientific research and development around the […]
My Academic and Research Interests
Personal Statement Growing up as a child, my family and everyone around me had an expectation of me becoming a medical doctor. I had that notion until few weeks to filling out my college application form, I went for an energy career session organised by some alumni of my secondary school, after which I made up my mind to study petroleum engineering. Initially, I was shaken up by the idea of pursuing a course entirely different from what I have […]
Buckner Family Hope Center
History, vision, mission and objectives Buckner family hope center was founded in 1875 and was named after a former US Senator Alexander Buckner. The center offers charitable services to children mainly housing children who have various disorders that require special attention that may not be affordable to parents or to orphaned children who do not have guardians. The children mostly found in this home are those suffering from neurodevelopmental disorders. These children have low brain development which draws back the […]
Pros and Cons of the US Economy
The U.S economy during our trading weeks has some gains and loses shown in our economic indicator. Some of the factors that cause the economy to fail was the GDP, unemployment, inflation and deflation. The reason that caused to our loses was the GDP (gross domestic product), one of the primary indicators used to gauge the health of a country's economy. If GDP is rising, the economy is in good shape, and the nation is moving forward. However, if the […]
Additional Example Essays
Should Teachers Carry Guns
Power of Social Media: Unleashing Positive Impact
U.S. Income Inequality
Is College Worth the Expense?
The Issues Surrounding the Concept of Free Tuition in America
The Importance to Educate and Train Leaders in The Army
Why Choose Nursing as a Career: My Lifelong Passion for Pediatric Care
The Effects of Racism in Today's World on Education and Social Opportunities
Discrimination Between Boys and Girls in Educational Environments
Solution of Child Labor Problem
Should Everyone Go to College? Exploring the Impact of Universal College Access
The Importance of Sex Education
1. Tell Us Your Requirements
2. Pick your perfect writer
3. Get Your Paper and Pay
short deadlines
100% Plagiarism-Free
Certified writers
[email protected] (626) 605-6821
College Essay Series: Writing the Academic Interest Essay (UC Prompt #6)
Updated: Feb 22
Students who truly love a school subject can't get enough of it in the classroom, so they will continue learning and applying their knowledge outside the classroom. The sixth essay prompt from the University of California Application invites students to discuss this:
Think about an academic subject that inspires you. Describe how you have furthered this interest inside and/or outside of the classroom.
Don't write a love letter to your favorite subject.
The most tempting thing to do in this space, especially if you really love the topic, is to rhapsodize about your favorite subject in school. After all, if you love rockets, you probably have lots to say about rockets. Or, if you're into psychology, you might want to tell us all about the human brain. Unfortunately, though, this defeats your college essay, which must in all cases be an essay about you.
So, just like with all the other essays, make sure you are the primary focus of the essay. "I" should be the subject of most of the sentences, and "I" should be doing lots of action verbs to show how you apply the subject.
You need to apply the academic subject, ideally outside the classroom.
It's not enough to know the subject, or to be learning it in the essay. Even though "know" and "learn" are grammatically active verbs, they are passive in idea. If you know, you've got something in your head; if you learn, you're sponging up knowledge, but not doing anything with it. Instead, you should be applying your knowledge (doing new things with it) inside and outside the classroom.
The prompt asks you to tell how you furthered the academic subject, and this is the key word of the prompt. Replace "furthered" with action verbs that tell what you did with the academic subject, beyond just learning it. Come up with a big list, so that you have options to pick and choose from. Then, incorporate your favorites into your outline. Make sure at least half of your verbs are happening outside the classroom, as those actions will have required more motivation for you to accomplish.
Be ready to show us how you exemplify knowledge in action … simply knowing stuff isn't enough for you!
Get specific.
Don't write a broad essay about math or history. Zoom in as much as possible and show something specific. Think about individual lessons you've learned. Then, maybe you can even zoom in further to show a specific topic from a specific lesson. Your essay focus is not likely to become too narrow, so don't stop yourself.
Instead of "history," show how you used Henry Ford's assembly line to create the homecoming float right before the deadline.
Instead of "physics," show how you used convex and concave mirrors to install safety mirrors in your apartment complex's parking garage.
Instead of "geometry," show how you used trigonometry to create the plans for your Eagle Scout project.
Instead of "botany," show how you correctly identified the various plants in the local botanical garden and labeled them in English and Latin, color-coding the native and non-native plants.
When you look at the specific topic, it's hard to imagine how you would have known what to write for the original one! You could have rambled about anything in that "I love history" essay.
Let your excited voice come out.
Answering the prompt is important, but the reader will also be able to tell from your writing whether you genuinely love talking about this subject. Use your words to let them hear your passion for the topic. Of course, you can't just come out and say you love it. It has to come out in your writer's voice.
Think about something you honestly, truly, completely love. (Call of Duty? Boba? Baby Yoda?) Imagine someone secretly records you talking at length about it to a friend. What kind of words are you using to gush about this thing? Are your sentences long, short, choppy, connected? Are you giving detail? Do you have stories? This is what you're going for in the UC6 essay.
Watch for pitfalls.
Try to avoid some of these common mistakes:
Listing achievements. Get these into your resume instead!
Using too much academic vocabulary or technical jargon.
Getting off topic from the academic subject.
Discussing your childhood or a childhood experience.
Letting the whole essay take place in a classroom.
Letting the essay take place virtually (computer or other device).
Talking about a specific UC campus.
UC6 is not the easiest essay to write correctly. However, when you accomplish the task, you'll prove to your prospective colleges that you engage with academics actively and authentically. That definitely sounds like a student they would want on campus!
Now you know about the academic interest essay, but to craft your best PIQ responses you'll need to understand all the prompts so you can choose between them. Get my completely free UC Essay Planning Guide to see what the UC readers are looking for in all 8 UC essay prompts:
The previous post in our UC Essay blog series was about UC5, the personal challenge prompt . The next post is about UC7, the community service prompt .
Robert Powers (M.A. Johns Hopkins) is the college consultant at College Torch. He is an expert in colleges and the college admissions process. Follow College Torch by joining our Facebook group f or Parents of College-Bound Students .
Recent Posts
5 Tips for Writing Stellar UC Essays
College Essay Series: Writing the Community Improvement Essay (UC Prompt #7)
College Essay Series: Writing the UC Personal Insight Questions (PIQs)
Home Essay Examples Education Higher Education
Essays on Academic Interests
Academic interests: generic medicine personal statement, academic interests: studying for a degree in computer science, academic interests: professional and academic integrity in university studies, top similar topics.
Nursing Scholarship
Scholarship
Study Abroad Scholarship
Academic Challenges
College Education
Academic Performance
Distance Education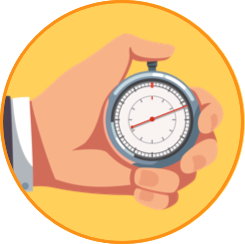 We use cookies to give you the best experience possible. By continuing we'll assume you board with our cookie policy .