The Ten Most Common Types of College Essays and How to Approach Them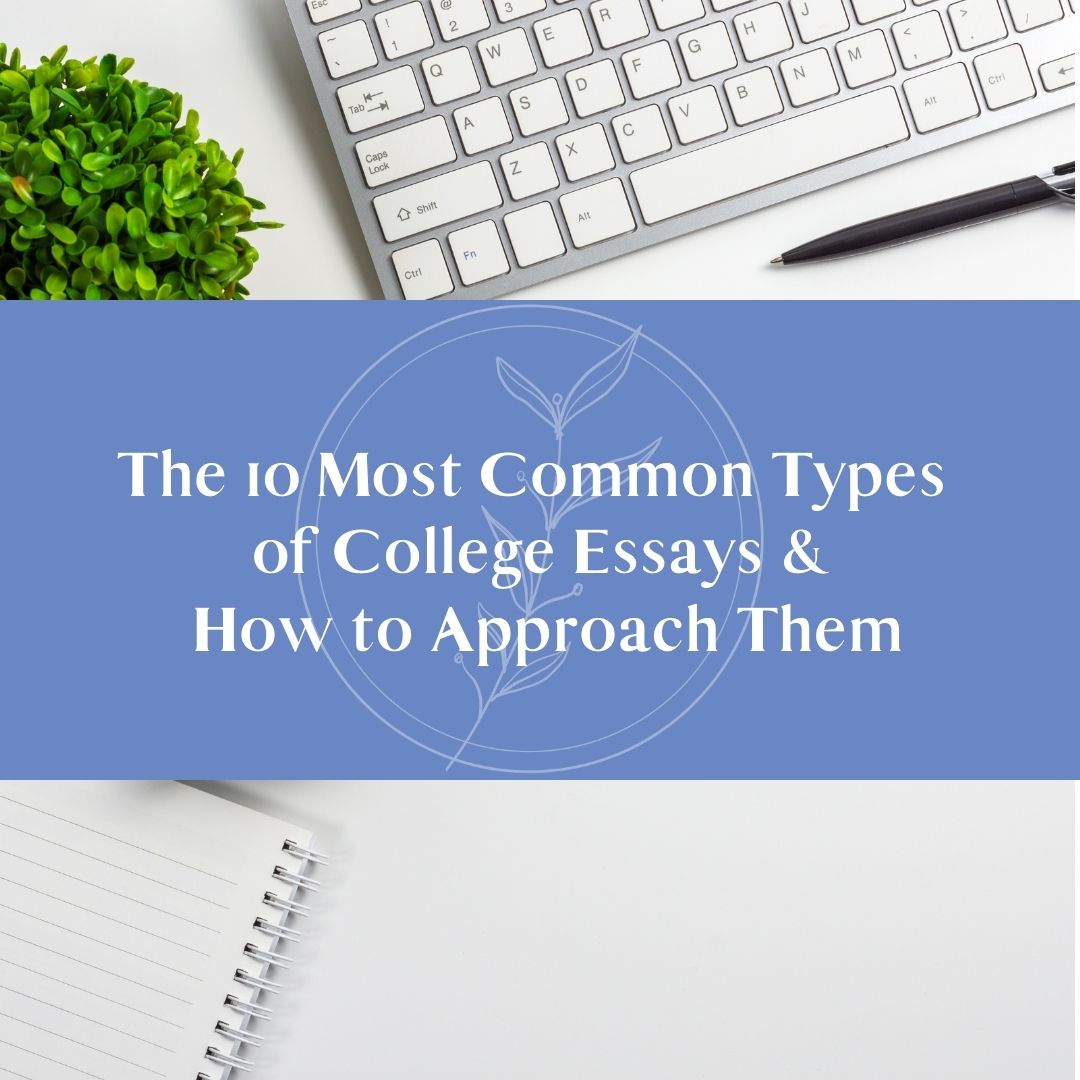 It's time for high school senior to get started on their college essays! Beyond the personal statement, which is required for The Common App, most schools require college specific supplements. If your student is applying to 10-12 schools, that could mean writing upwards of 30 supplemental essays. Before you and your student freak out about having to write 30 essays, fear not — you will discover that most schools ask a variation of a few different questions. And, once students craft their answers, they will be able to adapt them for each school. 
1. The Personal Statement
This essay, sent to all schools via The Common App , is your student's chance to introduce themselves to the admissions committee, tell your story, and what makes you unique beyond your grades and scores.
2. Why "This School" Essay
These essays are looking for details that show in depth knowledge of the school, program curriculum, school life, and how it might be a good fit for your student. It's a good idea for your student to mention specific courses they are interested in taking and programs in which they'd like to be involved. 
Ex: Please describe why you are interested in attending Tulane University (50-800) – Tulane
3. Academic Interest Essay
These essays require your student to write about an area they wish to study. Since 80% of students change their major at least once, don't worry that your student will be required to study what they write about. 
Ex: For applicants to Columbia College, please tell us what from your current and past experiences (either academic or personal) attracts you specifically to the areas of study that you previously noted in the application. (200 words or fewer) – Columbia University
4. Community Essay
There are lots of versions of this essay question, but in general colleges want to understand the impact you have made on your community (be it family, activity, job, school etc) to better understand what type of community member you will be at their college.
Ex: Everyone belongs to many different communities and/or groups defined by (among other things) shared geography, religion, ethnicity, income, cuisine, interest, race, ideology, or intellectual heritage. Choose one of the communities to which you belong, and describe that community and your place within it (300 words) – Michigan
5. Interest/Activity Essay
Colleges want to know how your students spent time outside of school and how you have been challenged and grown from the experience. Depth and longevity are key. Besides sports and school sponsored activities this essay includes anything meaningful or time consuming for your student, e.g.part-time jobs, family responsibilities, hobbies, etc.
Ex: Please briefly elaborate on one of your extracurricular activities or work experiences. (150-400 words) – Vanderbilt
6. Personal Challenge Essay
These essays ask students to discuss a challenge and how they have overcome it (It doesn't matter what the challenge is)
Ex: Describe the most significant challenge you have faced and the steps you have taken to overcome this challenge. How has this challenge affected your academic achievement? – UC PIQ
7. Social Consciousness Essay
These essays include questions about how you have embraced, faced, taken action or been exposed to issues of social justice, diversity and inclusion. 
Ex: Villanovans are known for "holding doors open" because inclusion is at the core of who we are. Take us on a journey through your background and describe how your life experience has shaped your understanding of the word "inclusion" (250 words). – Villanova
8. Interpersonal Essay Questions
These essays often ask students to describe themselves as a roommate and seek to understand how they would fit into the campus life. 
Ex: Virtually all of Stanford's undergraduates live on campus. Write a note to your future roommate that reveals something about you or that will help your roommate – and us – get to know you better (250 words)  – Stanford
9. Totally Unique Essays
Some schools like University of Chicago and Georgetown have out-of-the-box and often wacky questions designed to understand how students think. 
Ex: What can actually be divided by zero? —Inspired by Mai Vu, Class of 2024 (1 or 2 page response) – University of Chicago
10. Program Specific Essays
If you plan to apply to a specialized college or program within a university like Business, Film, Performing Arts, Music, Engineering, you should be prepared for specific questions, requirements and possibly a portfolio supporting your interest. Double check the admission requirements pages for these additional essays. 
Ex: Choose a current event or issue in your community and discuss the business implications. Propose a solution that incorporates business principles or practices. The review panel will look for creativity, drawing connections, and originality. Please limit this response to approximately 500 words. – Ross School of Business, University of Michigan
We hope this early insight into college applications help you and your student plan meaningful and fulfilling experiences that will serve as the foundation for their essays. 
If you would like to schedule a free thirty minute consultation to discuss the college admissions process, please contact [email protected] ..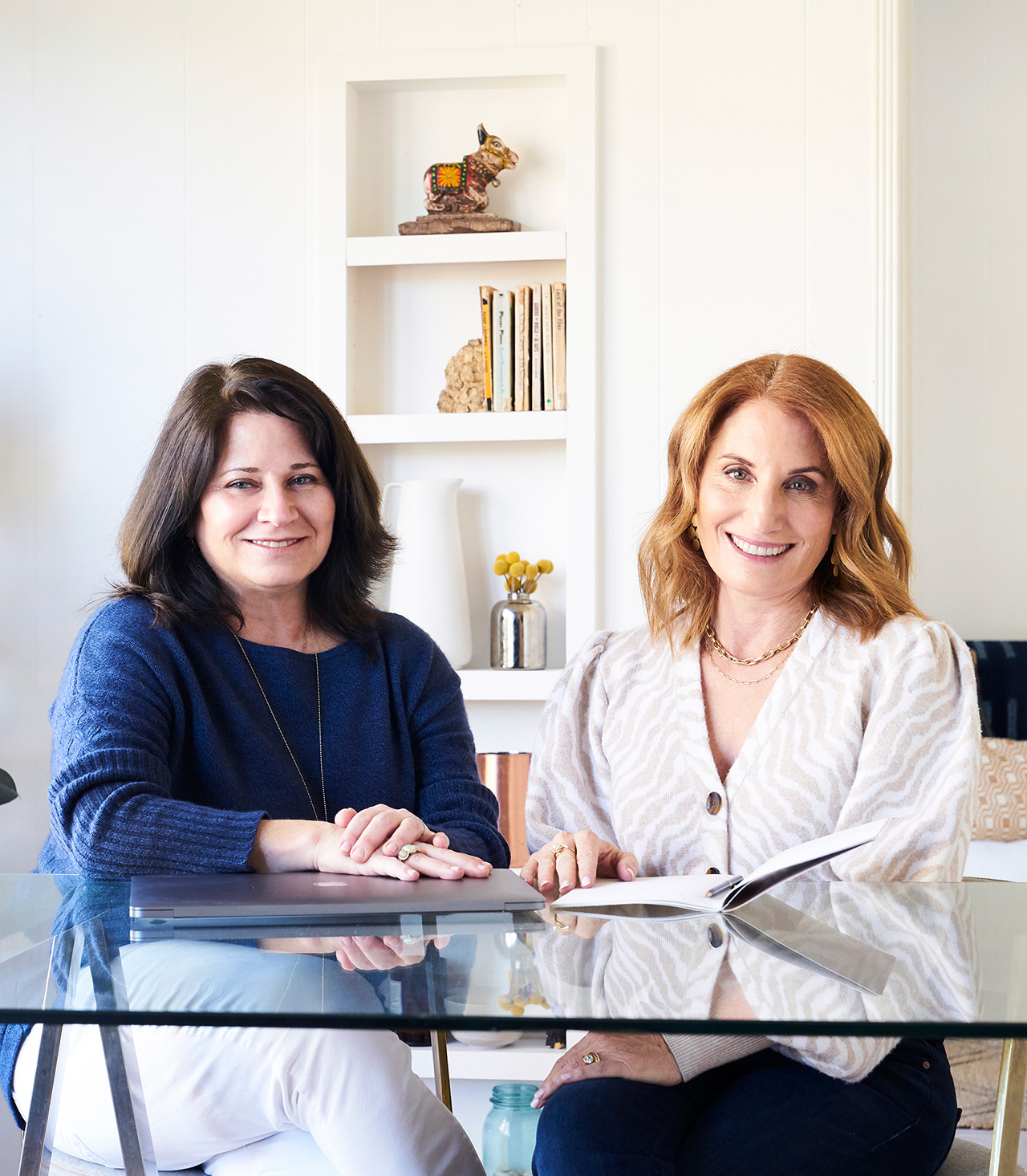 Uniquely Personalized and Strategic College Admissions Planning
Book Your Free Consultation
Stay Informed
Get the latest college admissions information and expert advice.
Browse By Category
Activity List and Resume
College Admissions
College Search
Curated Lists and Helpful Hints
Extracurricular Activities
High School Juniors
High School Planning
Standardized Testing
The College Essays
Recent Posts

Sign up now for the latest college admissions information and expert advice.

© 2020-2021 The College Curators | Brand + Web Design By: Thoroughfare Design
The College Admissions Landscape is Constantly Changing
Stay up-to-date on the latest college admissions information and receive expert advice to take charge of your college admissions process and reduce stress.
Don't have an Account?
Register Now!
International Student
Essay Writing Center
How to Write Common Types of College Essays
The types of essays you're likely to encounter in college are a little more advanced than what you may be used to writing. In general, international students might have a harder time than domestic students with writing essays as English might not be your first language. But when it comes to writing, practice makes perfect and our tips can help you get on the right track!
Common Types of Essays
There are many types of essays but these will be the ones you'll likely see the most:
Definition Essay
Persuasive/Argumentative Essay
Analytical Essay
Personal Essay
Research paper.
Of course, the essay prompts you are assigned will also depend on your major. Different majors will likely have different writing styles and essay topics.
Definition Essays
Definition essay prompts will ask you to define and explain a concept, term or a set of terms. Definition essay topics can be about anything general or specific. No matter what your major is, chances are you will end up writing one of these during your time in college.
For example, your instructor may prompt you to define climate change based on an assigned reading. For this kind of prompt, you would need to refer to the reading in question in order to come up with a response. Once you can define the term, you can start the essay process.
Like any essay, you'll need to follow the Introduction, Thesis Statement, Body, Conclusion structure. You won't need much for your introduction; 2-3 sentences will be just fine. The last sentence of your introduction should be your strongly written thesis statement stating the definition in question. The body paragraph(s) will be the supporting details for your thesis and here you'll want to state facts that back up your claim. Finally, the conclusion should tie all of these parts together by repeating your thesis statement and wrapping up in a few sentences.
Persuasive/Argumentative Essays
Persuasive essay prompts will ask you to respond with your point of view on a topic and convince the reader that your point of view is legitimate. Sometimes persuasive essays are called argumentative essays but for the purposes of this how-to page, we'll refer to them as persuasive. Topics for persuasive essays are often polarizing issues that force you to choose a side to argue. For example, your instructor could prompt you to answer a question about the death penalty, gender equality, etc.
First, you'll want to choose what position you would like to take on the topic in question. If you don't want to pick a side, you can choose to take a neutral position. However, this route is far more difficult to argue, and it is best to choose one side or the other even if you don't necessarily agree with either side. This way, your argument will be as strong as it can possibly be. After you've taken a position, come up with at least three claims that support your main argument. These claims will be presented in the thesis and supported by specific details in the body paragraphs. It might be tempting to write "I think" or "In my opinion" since this kind of essay is largely opinion-based. Avoid these, however, because they will weaken your argument. It's best to make your opinion seem like fact to make your argument strong. You should also make sure to be as specific as possible and provide sufficient evidence to back up your claims. In the conclusion, you should repeat your thesis and tie all of the claims you've made together.
Analytical Essays
For analytical essay prompts, you will be asked to respond to a piece of writing through a critical lens. This means that you will need to offer your thoughts and opinions about the piece in question. You could be asked to respond to a book, essay, article, etc. This essay is most commonly assigned to English or History-related majors but it could be assigned to any major.
Before you even begin an analytical essay, you need to be sure to fully understand what you've read. It's a great idea to take notes, underline or highlight key words and phrases, write in the margins, and reread the text. Organization is key in writing an excellent analytical essay. Once you've made sure to fully understand the text and all of its elements, you should form your opinion. Determine if you agree or disagree with what's been written and how it's been written. Then write your response. Like a persuasive essay, you should back up your claims with specific details and avoid "I think" and "In my opinion".
Your thesis should express your viewpoint of the piece in a clear and concise way. Use the text in the body of your essay by quoting and paraphrasing and then respond directly to it. The conclusion should repeat your thesis and tie together all of your thoughts and opinions.
College professors and instructors have a lot of students, making it very difficult to remember every one of them by name and face. As a result, they may ask you to write a personal essay describing you and your experiences in the narrative style. Usually, prompts for this kind of essay will come at the beginning of each semester. You could be asked to talk about your summer or talk about something that makes you interesting. Regardless, the point is to stand out to your professor or instructor so they will have a name to put with your face.
Sometimes it can be difficult to determine just how personal this essay should be. It is really up to you and what you are comfortable with sharing. It's important to note that you might be required to share your personal essay with your class as a "get to know each other" activity, so don't write about anything that's top secret to you. The best advice we can give you is to just be yourself and have fun with this kind of essay. They should be taken seriously, but the rules aren't as strict here as in an academic essay. Don't be afraid to use personal pronouns like "I" and "my" here.
Finally, the most dreaded but possibly the most common kind of essay you'll have to write in college is the research paper. A research paper is a kind of academic writing which requires you to do thorough research on a specific topic and present your research findings. Most of the time, these essays will be worked on throughout the course of an entire semester because they have many stages and require a lot of effort and time. These stages are:
Choosing a topic
Doing research and creating a bibliography
Creating a thesis
Writing a rough draft
Writing a final draft
For a research paper, your professor or instructor may assign a topic to research or give you the opportunity to choose a topic related to the course. If you are given the opportunity to choose your own topic, choose wisely. Challenge yourself, but don't reach beyond your means. Generally, it's great to choose a topic about something you're interested in learning about that relates back to the course you are taking.
Once you have your topic, you can start researching. There is a wide variety of academic sources that you can utilize from your school's library database which are perfect for research papers. You'll want to make sure to get with a librarian to learn about how to properly use the database to its full potential. Common sources you'll find within the library database are academic journals, newspaper articles, books, Ebooks, etc. As you find sources, you should make citations for the bibliography. A bibliography is a list of all the sources you have referred to in your research. Check the essay prompt to make sure you are citing in the required format. The most common citation formats you'll use in college are MLA and APA, but it varies by major and instructor. Web tools such as EasyBib will even complete citations and organize them for you.
Now that you've completed your research and bibliography, you should craft your thesis. Make it a strong argument for the information that you are conveying. Then, you should complete a rough draft. Give the draft to your professor or instructor for feedback and make changes based on what feedback they give you. Finally, when writing the final research paper you should take the time to reshape the thesis based on feedback and provide ample evidence to back that thesis up in the body paragraphs. Use quotes and paraphrases from your sources and cite them properly. Then, repeat the thesis tie together all of your claims in the conclusion.
Related Content:
Get the international student newsletter.
US South Carolina
Recently viewed courses
Recently viewed.
Find Your Dream School
COVID-19 Update: To help students through this crisis, The Princeton Review will continue our "Enroll with Confidence" refund policies. For full details, please click here.
Enter your email to unlock an extra $25 off an SAT or ACT program!
By submitting my email address. i certify that i am 13 years of age or older, agree to recieve marketing email messages from the princeton review, and agree to terms of use., popular college application essay topics (and how to answer them).
Get help writing your college application essays. Find this year's Common App writing prompts and popular essay questions used by individual colleges.
The college essay is your opportunity to show admissions officers who you are apart from your grades and test scores (and to distinguish yourself from the rest of a very talented applicant pool).
2023–24 Common App Essays
Nearly 700 colleges accept the The Common Application , which makes it easy to apply to multiple schools with just one form. If you are using the Common App to apply for college admissions, you will have 250–650 words to respond to ONE of the following prompts:
Some students have a background, identity, interest, or talent that is so meaningful they believe their application would be incomplete without it. If this sounds like you, then please share your story.
The lessons we take from obstacles we encounter can be fundamental to later success. Recount a time when you faced a challenge, setback, or failure. How did it affect you, and what did you learn from the experience?
Reflect on a time when you questioned or challenged a belief or idea. What prompted your thinking? What was the outcome?
Reflect on something that someone has done for you that has made you happy or thankful in a surprising way. How has this gratitude affected or motivated you?
Discuss an accomplishment, event, or realization that sparked a period of personal growth and a new understanding of yourself or others.
Describe a topic, idea, or concept you find so engaging that it makes you lose all track of time. Why does it captivate you? What or who do you turn to when you want to learn more?
Share an essay on any topic of your choice. It can be one you've already written, one that responds to a different prompt, or one of your own design.
Free SAT Practice Tests & Events
Evaluate and improve your SAT score.
Read More: Get Expert Essay Advice From Former Admissions Officers!
Tackling the Common App Essay Prompts
Prompt #1: share your story..
Answer this prompt by reflecting on a hobby, facet of your personality, or experience that is genuinely meaningful and unique to you. Admissions officers want to feel connected to you and an honest, personal statement about who you are draws them in. Your love of superheroes, baking chops, or family history are all fair game if you can tie it back to who you are or what you believe in. Avoid a rehash of the accomplishments on your high school résumé and choose something that the admissions committee will not discover when reading the rest of your application.
Prompt #2: Learning from obstacles.
You're trying to show colleges your best self, so it might seem counterintuitive to willingly acknowledge a time you struggled. But overcoming challenges demonstrates courage, grit, and perseverance! That's why the last piece of this prompt is essential. The obstacle you write about can be large or small, but you must show the admissions committee how your perspective changed as a result.
Prompt #3: Challenging a belief.
Your answer to this question could focus on a time you stood up to others or an experience when your own preconceived view was challenged. Choose this prompt if you have a relevant—and specific!—experience to recount (and reflect on). A vague essay about a hot button issue doesn't tell the admissions committee anything useful about YOU.
Prompt #4: Reflecting on gratitude.
Colleges are looking for students with unique experiences that can enhance their future campus community, and this is your chance to share that by recognizing what someone else has done for you. Even though this prompt requires you to reflect on the action of another person, make sure that the focus remains on how the act of kindness impacted you and the way you live your life. This essay should make you and the reader smile.
Prompt #5: Personal growth.
Just like Prompt #2, the accomplishment or event you write about can be anything from a major milestone to a smaller "aha" moment. Describe the event or accomplishment that shaped you but take care to also show what you learned or how you changed. Colleges are looking for a sense of maturity and introspection—pinpoint the transformation and demonstrate your personal growth.
Prompt #6: What captivates you?
This prompt is an invitation to write about something you care about. (So avoid the pitfall of writing about what you think will impress the admission office versus what truly matters to you). Colleges are looking for curious students, who are thoughtful about the world around them. The "what or who do you turn to when you want to learn more" bit isn't an afterthought—it's a key piece of the prompt. Make sure you explain how you pursue your interest, as well.
Read More: QUIZ: Test Your College Knowledge!
Prompt #7: Topic of your choice.
This question might be for you if you have a dynamo personal essay from English class to share or were really inspired by a question from another college's application. You can even write your own question! Whatever topic you land on, the essentials of a standout college essay still stand: 1.) Show the admissions committee who you are beyond grades and test scores and 2.) Dig into your topic by asking yourself how and why. There isn't a prompt to guide you, so you must ask yourself the questions that will get at the heart of the story you want to tell.
More College Essay Topics
Individual schools sometimes require supplemental essays. Here are a few popular application essay topics and some tips for how to approach them:
Describe a person you admire.
Avoid the urge to pen an ode to a beloved figure like Gandhi or Abraham Lincoln. The admissions committee doesn't need to be convinced they are influential people. Focus on yourself: Choose someone who has actually caused you to change your behavior or your worldview, and write about how this person influenced you .
Why do you want to attend this school?
Be honest and specific when you respond to this question. Avoid generalities like "to get a good liberal arts education" or "to develop career skills," and use details that show your interests: "I'm an aspiring doctor and your science department has a terrific reputation." Colleges are more likely to admit students who can articulate specific reasons why the school is a good fit for them beyond its reputation or ranking on any list. Use the college's website and literature to do your research about programs, professors, and other opportunities that appeal to you.
Read More: 5 Ways College Application Essays and High School Essays Are Different
What is a book you love?
Your answer should not be a book report. Don't just summarize the plot; detail why you enjoyed this particular text and what it meant to you. What does your favorite book reveal about you? How do you identify with it, and how has it become personal to you?
Again, be honest in answering this question—don't choose a classic from your literature class or a piece of philosophy just because you think it will make you seem smarter. Writing fluently and passionately about a book close to you is always better than writing shakily or generally about a book that doesn't inspire you.
What is an extracurricular activity that has been meaningful to you?
Avoid slipping into clichés or generalities. Take this opportunity to really examine an experience that taught you something you didn't previously know about yourself, got you out of your comfort zone, or forced you to grow. Sometimes it's better to write about something that was hard for you because you learned something than it is to write about something that was easy for you because you think it sounds admirable. As with all essay questions, the most important thing is to tell a great story: how you discovered this activity, what drew you to it, and what it's shown you about yourself.
Looking for strategic college advice?
Get one-on-one help from former Ivy League and top tier admission officers. Our College Admission Counselors will help you find, apply, and get accepted to your dream school.
College
Applying to College
Explore Colleges For You
Connect with our featured colleges to find schools that both match your interests and are looking for students like you.
Career Quiz
Take our short quiz to learn which is the right career for you.
Get Started on Athletic Scholarships & Recruiting!
Join athletes who were discovered, recruited & often received scholarships after connecting with NCSA's 42,000 strong network of coaches.
Best 389 Colleges
165,000 students rate everything from their professors to their campus social scene.
SAT Prep Courses
1400+ course, act prep courses, free sat practice test & events, 1-800-2review, free sat prep try our self-paced plus program - for free, get a 14 day trial, what would you score on the mcat today.
Thank you! Look for the MCAT Review Guide in your inbox.
I already know my score.
Enrollment Advisor
1-800-2REVIEW (800-273-8439) ext. 1
1-877-LEARN-30
Student Support
1-800-2REVIEW (800-273-8439) ext. 2
Partnerships
College Readiness
International
Advertising
Affiliate/Other
Enrollment Terms & Conditions
Accessibility
Cigna Medical Transparency in Coverage
Register Book
Mon-Fri 9AM-10PM ET
Sat-Sun 9AM-8PM ET
Local Offices: Mon-Fri 9AM-6PM
Mon-Fri 9AM-9PM ET
Sat-Sun 8:30AM-5PM ET
Academic Subjects
Find the Right College
College Rankings
College Advice
Applying to College
Financial Aid
School & District Partnerships
Professional Development
Advice Articles
Private Tutoring
Mobile Apps
Local Offices
International Offices
Work for Us
Affiliate Program
Partner with Us
Advertise with Us
International Partnerships
Our Guarantees
Accessibility – Canada
Privacy Policy | CA Privacy Notice | Do Not Sell or Share My Personal Information | Your Opt-Out Rights | Terms of Use | Site Map
©2023 TPR Education IP Holdings, LLC. All Rights Reserved. The Princeton Review is not affiliated with Princeton University
TPR Education, LLC (doing business as "The Princeton Review") is controlled by Primavera Holdings Limited, a firm owned by Chinese nationals with a principal place of business in Hong Kong, China.
College 101
The Four Most Common Types of College Essays and How to Approach Them
The Four Most Common Types of College Essays and How to Approach Them Article Type: Quick and Dirty
Want to skip all the research and get to writing? Go straight to our COLLEGE APPLICATION ESSAY LAB for a step-by-step walkthrough of the writing process, from brainstorming all the way through to revisions.
And now, onto the meat.
Essay is not a four-letter word—though you may feel like using a few of your own when it comes time to write one. Most students would rather swim in a vat full of sharks while singing the national anthem (sharks + singing = Shmoop's worst nightmare) than sit down and write an application essay. And hey, we get it. It's easy to shrug off brainstorming, outlining, and agonizing over essay prompts for a Saturday afternoon snooze or four back-to-back episodes of The Walking Dead . But we also know that, sometimes, all you need to get started is a gentle little Shmoop. (Hint: It means to move things forward a bit.
These essays should be… fun. They're much more like narratives, journal entries, and free form writing than the highly structured, boring 5 paragraph essays you've probably been writing in school. In fact, some people say they're even easier to write because they're meant to be written in an everyday voice. It should all flow easily once you figure out what you want to write about. That , of course, is the hard part: deciding what stuff to write about.
But the nice thing about applying to colleges is that you'll be able to recycle some of the essays you write for different schools, so you'll probably only have to write 3-4 essays at most. Sure, there'll be slight changes here and there and maybe from year to year, but you'll probably be able to use a couple of your essays multiple times. There are always going to be those schools with that weird prompt that doesn't fit into any of these (check out UChicago), but even then, odds are you can adapt one of those four into one of the prompts. Most essays can be grouped into four general types:
1. The Personal Statement
The Gist: There are a lot of essay prompts that can be considered personal statements; these will range from "Tell us about yourself" to "Tell us about an experience that defines who you are." An excellent example is the first essay topic choice from the 2013-2014 Common App:
"Some students have a background or story that is so central to their identity that they believe their application would be incomplete without it. If this sounds like you, then please share your story."
The point of college essays in general is to show a side of you that the admissions committee can't see just by looking at your transcript, letters of rec, resume, and whatnot. The point of personal statement essays in particular is to communicate something you do or did in the past—whatever, really—that defines who you are.
Approach: When choosing a topic for this kind of essay, you should select an experience or activity that played an important—even central—role in your life, but one that isn't covered by the rest of your application. For instance, if most of the awards you won were from mock trial, you had a letter of rec from your mock trial coach, and mock trial filled up half a page on your resume, it might be better to write an essay about something else, unless you provide a story about an intense mock trial that required you to persist under pressure. Remember, the point of the essays is to show the admissions officers something that they can't garner from the rest of your application.
In other words, write about anything. You can write about how singing in the shower has fundamentally changed the way you see things (we're not even kidding, check this out), about how much you love baking cookies, or just about how much you loved this one art class you took (even if the rest of your application is pretty hardcore math/science). Colleges want multi-dimensional students, so show them something unique about yourself.
2. Your Favorite Activity
Gist: The answer to this prompt can range from competitive math to basketball to debate to a collection of vintage Superman comics. It can also be used for your personal statement as well. The point of this essay is to demonstrate your passion, have a deep intellectual understanding of something, and notice the details that 99.9% of others wouldn't notice—anything that makes you stand out from the crowd.
Approach: Think about what your interests are. What do you do in your free time? If you could spend a day doing something, what would you do? Maybe answering watching TV or playing video games isn't the best idea, unless you happen to run a TV station or have released your own iPhone apps. Think about why it's your favorite activity and what about it gets you excited and just write. A good way to get material for a first draft is to write like you're trying to convince someone how great lacrosse or competitive speed-eating or stamp collections really are. Just remember what you're trying to get across to the people reading your essay: that you truly feel passionate about that activity, and that it brings something out of you that most people can't match up to.
3. Why [insert school name]?
The Gist: This prompt will ask you why you want to spend the next four years of your life at one particular college. Strategically, this essay accomplishes two things: it shows your interest in the school (which is important, because schools want to maintain high matriculation rates), and it shows that you are a good fit for the school.
Approach: To approach this essay, think about how the admissions officers will see you: a potential math major with an interest in Shakespeare, a politics nerd with a photographic memory, an all-around artist with a knack for biology, whatever. Then, do some research. If you're applying as a math major, check out the math department's website. Look up clubs and organizations that you'd like to join at the school. Professors you'd like to work with on their groundbreaking research. In short, you want to communicate to the admissions committee that if you're admitted, you would attend (regardless of whether it's on top of your list or on the bottom; the point is to get in first, then decide where you want to go), and that if you were to attend, you'd contribute positively to the school one way or another.
4. Intellectual Curiosity
Gist: College = freedom at last. True, but let's not forget; you're also in school to study. You'll have to choose something to major in, and most schools will want to know what you like to learn in your free time. An example of this kind of question comes from Stanford's Supplemental Essay questions: Stanford students possess an intellectual vitality. Reflect on an idea or experience that has been important to your intellectual development.
Approach: What are some of your favorite subjects in school? Do you feign a stomachache before math class so you can skip class? Similar to the other three previous essays, think about what characteristics are not yet portrayed through other essays or parts of your application. The admissions committee wants to know that you have a mind that's always hungry for more knowledge.
The people reading your essays are regular human beings, which means you should write with that in mind. A good way to check your tone is to read your essays out loud. No, not in your head, out loud. Read them to a friend, parent, sibling, whatever, and if you feel embarrassed or uncomfortable by the style, then you should change it. This doesn't mean you should add in colloquial filler words like like, um, and uh, but it means that the essay should flow smoothly enough that you feel comfortable reading it out loud in front of someone you don't know very well (don't actually do that, but you should feel good enough to).
And… have fun. A lot of people think of college essays as a tedious chore, but actually, they're a valuable experience to learn more about yourself and at the same time shake off the modesty a bit and brag to someone whose job it is to listen.
For a more extensive walk-through of the College Application Essay, check out our Writing the College Application Essay nano-course!
Tired of ads?
Logging out…, logging out....
You've been inactive for a while, logging you out in a few seconds...
W hy's T his F unny?

1.6 - TWO APPROACHES TO STRUCTURING A COLLEGE ESSAY
Two approaches to structure.
I think there are two basic structural approaches every student can use to write their college essays: Montage Structure and Narrative Structure. We'll explore them in detail in a bit, but to figure out which approach you might want to take...
First, ask yourself two questions:
1. Have you faced significant challenges?
2. Do you want to write about them?
To clarify: You can write a great essay whether you've been through challenges or not.
The question is: How?
The answer: Find the right structure.
If you answered yes to both, Narrative Structure may work well for you.
If no to either, Montage Structure offers a great approach.
You can think of Narrative Structure as classic Hollywood movie structure, focusing on a challenge that fundamentally changed your life.
Montage presents a series of experiences that are thematically linked, allowing you to present multiple sides of yourself that wouldn't all fit into a single narrative arc.
I'd like to stress that neither structure is inherently better than the other. I've seen incredible essays using both structures. I say this because I don't want you to feel like you need to write about challenges to write an outstanding college essay. You don't.
And please note that "significance" is obviously on a spectrum. We'll talk about this in greater detail soon, but keep in mind that the more significant the challenge, the easier it will be to write about it well.
With that in mind, what follows are some strategies that have helped some of my students craft compelling essays.
How to Write Your College Essay: The Ultimate Step-by-Step Guide
Getting ready to start your college essay? Your essay is very important to your application — especially if you're applying to selective colleges.
Become a stronger writer by reviewing your peers' essays and get your essay reviewed as well for free.
We have regular livestreams during which we walk you through how to write your college essay and review essays live.
College Essay Basics
Just getting started on college essays? This section will guide you through how you should think about your college essays before you start.
Why do essays matter in the college application process?
What is a college application theme and how do you come up with one?
How to format and structure your college essay
Before you move to the next section, make sure you understand:
How a college essay fits into your application
What a strong essay does for your chances
How to create an application theme
Learn the Types of College Essays
Next, let's make sure you understand the different types of college essays. You'll most likely be writing a Common App or Coalition App essay, and you can also be asked to write supplemental essays for each school. Each essay has a prompt asking a specific question. Each of these prompts falls into one of a few different types. Understanding the types will help you better answer the prompt and structure your essay.
How to Write a Personal Statement That Wows Colleges
Personal Statement Essay Examples
How to Write a Stellar Extracurricular Activity Essay
Extracurricular Essay Examples
Tips for Writing a Diversity College Essay
Diversity Essay Examples
Tips for Writing a Standout Community Service Essay
How to Write the "Why This Major" Essay
How to Write a "Why This Major" Essay if You're Undecided
How to write the "Why This College" Essay
How to Research a College to Write the "Why This College" Essay
Why This College Essay Examples
How to Write The Overcoming Challenges Essay
Overcoming Challenges Essay Examples
Identify how each prompt fits into an essay type
What each type of essay is really asking of you
How to write each essay effectively
The Common App essay
Almost every student will write a Common App essay, which is why it's important you get this right.
How to Write the Common App Essay
Successful Common App Essay Examples
5 Awesome College Essay Topics + Sample Essays
11 Cliché College Essay Topics + How to Fix Them
How to choose which Common App prompts to answer
How to write a successful Common App essay
What to avoid to stand out to admissions officers
Supplemental Essay Guides
Many schools, especially competitive ones, will ask you to write one or more supplemental essays. This allows a school to learn more about you and how you might fit into their culture.
These essays are extremely important in standing out. We've written guides for all the top schools. Follow the link below to find your school and read last year's essay guides to give you a sense of the essay prompts. We'll update these in August when schools release their prompts.
See last year's supplemental essay guides to get a sense of the prompts for your schools.
Essay brainstorming and composition
Now that you're starting to write your essay, let's dive into the writing process. Below you'll find our top articles on the craft of writing an amazing college essay.
Where to Begin? 3 Personal Essay Brainstorming Exercises
Creating the First Draft of Your College Application Essay
How to Get the Perfect Hook for Your College Essay
What If I Don't Have Anything Interesting To Write About In My College Essay?
8 Do's and Don't for Crafting Your College Essay
Stuck on Your College Essay? 8 Tips for Overcoming Writer's Block
Understand how to write a great hook for your essay
Complete the first drafts of your essay
Editing and polishing your essay
Have a first draft ready? See our top editing tips below. Also, you may want to submit your essay to our free Essay Peer Review to get quick feedback and join a community of other students working on their essays.
11 Tips for Proofreading and Editing Your College Essay
Getting Help with Your College Essay
5 DIY Tips for Editing Your College Essay
How Long Should Your College Essay Be?
Essential Grammar Rules for Your College Apps
College Essay Checklist: Are You Ready to Submit?
Proofread and edited your essay.
Had someone else look through your essay — we recommend submitting it for a peer review.
Make sure your essay meets all requirements — consider signing up for a free account to view our per-prompt checklists to help you understand when you're really ready to submit.
Advanced College Essay Techniques
Let's take it one step further and see how we can make your college essay really stand out! We recommend reading through these posts when you have a draft to work with.
10 Guidelines for Highly Readable College Essays
How to Use Literary Devices to Enhance Your Essay
How to Develop a Personalized Metaphor for Your College Applications

How we work
Testimonials
Why we're different
Academic writing fees
Business writing fees
Web writing fees
Marketing essay writing
Psychotherapy essays
Psychology research papers
Term paper writing
Web writing
Business Writing
Proofreading
You're on the page of custom research paper writing service
Popular posts.

Academic Writing 138
Business Writing 5
Essay Writing Service 15
Research paper 27
Web Writing 1
7 Most Popular Types of College Essays
Dec 06, 2016
Academic Writing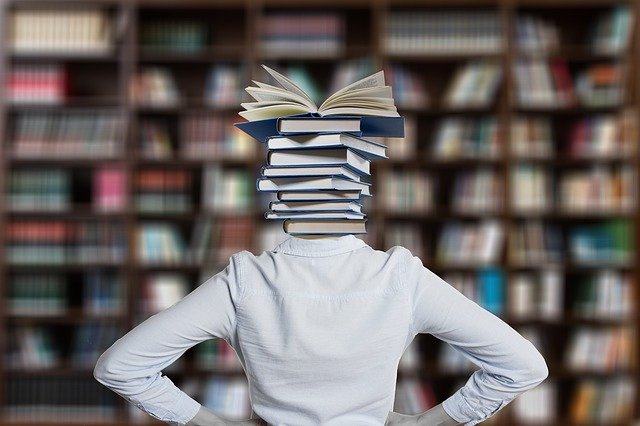 Writing essays can be a tough assignment for many students. It may seem easy but when you think of the instructions, the requirements, and guidelines needed to pass an essay , you will find out it requires lots of works. To be able to write a perfect essay, you must know at least the 7 most popular essay types.
The ability to write different types of essays is critical to academic success. In most cases, your lecturer or supervisor will ask you to write an essay as a test, choosing the correct type of essay to write in response to a writing prompt is key to getting the question right. You must understand the difference between different essay types. There are over a dozen types of essays, but we are going to look at the 7 most popular essay types:
1. Narrative essay
2. Descriptive essay
3. Expository essay
4. Persuasive Essay
5. Argumentative essay
6. Analytical Essay
1. narrative essay .
A narrative essay is the same as writing a story. When you are asked to write a narrative essay, you should bear in mind that the examiner is trying to ascertain your story-telling ability. This may sound easy but it is not; you have to think and write about the story in such a way that the person reading it will get the feel of the story like he is there. Your essay must be able to capture the reader's attention. You should explain things in detail instead of being vague. Most students that don't have time or find it difficult to write this type of essay usually get the help of custom essay writing services to help them write and pass the narrative essay writing test.
2. Descriptive Essay
A descriptive essay is almost like a narrative one. The difference here is that you are expected to give a detailed account of your topic. If you are writing about a car, you must tell the color, the brand, the driver, and every other thing that has to do with the car. Your job here is to paint a picture with words. The objective of a descriptive essay is to communicate a deeper meaning through the description. You are expected to know what you are talking about and tell it to the reader using colorful words and sensory details.
3. Expository Essay
This type of essay is an informative academic writing that presents a balanced analysis of a topic. When you are asked to write an expository essay, the examiner needs you to explain a topic using real facts, statistics, and examples. This type of essay encompasses a wide range of essay variations such as the cause and effect essay, the comparison and contrast essay, and the "how-to" essay. In most cases, students find it difficult to write this type of essay, this is where they normally use the services of research paper writing service to ensure they come out on top.
4. Persuasive Essay
Like the name sounds, the objective of this type of essay is to use facts and samples to convince the reader to accept your view and opinion about a certain topic. You must be able to build a solid case using logic and facts as well as sound reasoning, examples and expert opinion. Persuasive essay involves a lot of research. You must be able to perform in-depth research to write an essay that will be strong enough to convince your reader to believe in your view.
5. Argumentative Essay
This type of essay usually present two sides of a controversial issue in one paper; you are expected to present a valid argument towards each side without bias and also come up with the pros and cons of each argument. Your analysis of the topic must be un-emotive and factual and include both sides of the argument.
Analytical essay involves getting a range of information from different sources and analyzing the different viewpoints from a factual rather than opinionated standpoint. Analytical essay writer is expected to focus on the methodology, findings, or conclusions of previous researchers and conclude his own research with a summation of the findings and then make a recommendation of the framework to use for further study on the issue.
A report is another type of academic writing that you may come across in college. This type of academic writing follows the business format and is often written in order to outline a case-study situation. For instance, you could be asked to describe the key issues in the workplace scenario. When asked to write this type of essay, you must include an identification of main use, a breakdown of elements that made up the issue and solutions on how to resolve the issue.
Essay writing is not easy especially when you are in college and have little or no time for yourself. One way to overcome the challenges of essay writing and come out on top is to get the service of professional essay writers. With such a service, you can focus your attention on other assignments while the experts ensure that you excel with your essay.
Our Services
Quality writing, money back guarantee, safe and confidential, great customer support, company info.

Personal Writer is a professional custom research and writing service that has been on the market of academic writing for 11 years
NEWSLETTER SIGNUP
Recent posts.
a book about research
abortion paper
academic assignment
academic essay
academic essay formatting
academic essay writing
academic ethics
academic evidence
academic pressure
academic report
academic research
academic research textbook
academic service
academic styles
academic writing
Our services
Academic Writing Business Writing
Web Writing Editing Proofreading
Research Paper Writing Service
Academic Essay Writing
Term Paper Writing Service
Counseling Research Papers
Psychotherapy Essay Writing
Psychology Research Writing
Philosophy Essays
Our Keywords
online essay writer english essay writer research papers for sale online essay writing buy a research paper online research paper writing service academic writing for graduate students help with essay writing essay writing help research services college research paper writing research papers custom research paper writing term paper good essay writing college application essay writing college essay help
Connect with us
Twitter Facebook Google Linkedin Skype Vimeo
Copyright © 2018 by Personal Writer - All Rights Reserved

Plagiarism checker Do The Check
Academic editing Ask For Help
Samples database View Samples Base
16 Types of Essays You Will Write In College
03 Jul 2021
Quick Navigation
📑Popular Types Of Essays
☝️Choosing Type Of An Essay
Essays are an essential part of attending school, and college essays serve as a means of expressing one's thoughts, ideas, and arguments in a clear and organized manner. Significantly, academic writing is an official type of final or entrance exam for many schools and universities. In most schools, it doesn't matter the subject area, the course or the class. You have to write an academic essay to pass the exam.
There are several types of essays, each with its unique purpose, structure, and style. We will explain to you what is the difference between common types of college essays. Our essay classification guide is here to help you.
Need help with writing an essay?
Get your paper written by a professional writer
16 Popular Types Of Essays In College
College Essay is a prosaic, shorter, free composition expressing individual views on a particular case or problem. Any genre of the document suggests freedom of creativity. It could be any topic, and it could be written in any style, about anything, because the composition is your way of thinking about what you have heard, read, and seen. Writing essays is extremely useful, as it allows the author to clearly and correctly formulate thoughts, structure information, increase analytical skills, win arguments, and master the scientific style of speech.
There are several types of college essays. Here you can check the list of the most widespread formats.
5-paragraphs Essays
This particular type of assignment consists of five paragraphs: an introduction, three parts of the body and a concluding part you may find among them. A thesis statement is the core of the introductory paragraph. The first has to contain a "reverse hook". In other words, the strongest argument of the whole text. The second is used as a transitional part between the previous and the third one. The last contains the weakest argument and concluding hook, showing the reader that this is the last major statement in the composition. The fifth paragraph is an element of the text that includes the conclusions made in the three upper sections.
Admission or Application Essay
This format is part of the college admissions process. It's used to learn more about the students' reasons for college applications and their ability to benefit from and contribute to them. The purpose of a college application essay is to convey a sense of your unique character to the admissions committee or admissions officers. (Also, we have some examples of admission essays )
Is writing essays your hobby?
Participate in our "Independence Day of the United States" essay writing competition and get a 12-month Quizlet subscription.
Deadline: July 24, 2023
Topic: Declaration of Independence
Language: English
Length: 1000-5000 words
Font size: 11 or 12
Argumentative Essays
This type of paper can't be called the best-written essay for students because, with this piece of writing, you have to ensure the potential readers that your position has merit. In other words, this is more accurate and complete than competing arguments. (Also, we have some examples of argumentative essays )
Analytical Essays
An analytical essay is a type of essay that requires the writer to analyze and interpret a text, concept, or phenomenon. Writing an analytical essay aims to break down a complex topic into smaller, more manageable parts and provide a detailed analysis and interpretation of them. As an analytical essay writer, you are expected to focus on specific details: the methodology, findings, or conclusions of previous researchers. Conclude your research with a summation of the results. Then recommend the framework for further study on the issue.
Cause and Effect Essays
Cause and effect compositions are related to which factors things are caused and the effects of these reasons. Cause and effect is a general method of organizing and discussing ideas. (Also, we have examples of cause and effect essays )
Classification Essay
A writer organizes examples that fit into main categories. The most important thing during the writing process of such papers is to find the necessary types to classify things correctly.
Don't let plagiarism ruin your grade
Check the originality of a paper with just a couple of clicks.
Free unlimited checks
Accurate results
All common file formats
Intuitive interface
Critical Thinking Essays
The adjective "critical" in the nomination describes the author's perspective when reading the article. This subjective point of view can be described as a "detached evaluation". It means that the college student weighs the coherence of the reading and the completeness of the data before accepting or rejecting it. A critical composition or review begins with an examination of the text and proceeds to write a critique of it. (Also, we have examples of critical thinking essays )
Deductive Essays
Anyone can write an informative essay , but not everyone can make it logical. This is a college format to calculate the students' knowledge. In other words, deductive reasoning is a phenomenon including a set of circumstances and previous statements that one can draw a reasonable assumption as an answer to the state of the matter.
Expository Essays
The objective of this text is to describe a situation or event and express a certain (author's personal or public) opinion about it. Expository writing, or exposition, presents a subject in detail without criticism, argument, or development. The author clarifies a topic by examining it.
Exploratory Essays
The focus of an exploratory essay is a question rather than being thesis based. The college student should start writing without the ending in his mind. Whether they know the subject or not. The purpose of this writing is to improve one's way of thinking.
Informal Essays
This is a less formal statement than a free expression of opinion. The informal qualitative composition has an unconstrained style but retains a solid structure. Do not worry about how to sound academic but avoid carelessness. You can ask to help me write my college essay .
Narrative Essays
Also known as a descriptive essay, this paper tells a story based on the author's personal experience. A descriptive essay is the best chance for the author to express his own opinion according to any question concerning him. As it is a story, it has to contain all structural elements of storytelling: plot, character, setting, climax, and ending. The purpose of a narrative essay is to engage the reader through vivid details, sensory descriptions, and emotional connections.
More than just a spell check
Editors on PapersOwl can edit your paper and give recommendations on how to improve your writing:
Punctuation
Sentence structure
Academic style
Personal Essays
A personal essay is a particular type of paper that aims to grab the reader's attention from the first paragraph. The personal essay should include personal statements and represent people you intend to have an interest in your point of view.
Persuasive Essays
As in the argumentative article, a persuasive essay must always sound reasonable and demonstrate solid evidence by stating facts, giving logical reasons, using examples, and quoting experts. If you are well informed about your topic, you will succeed in writing a persuasive essay..
Scholarship Essays
It is a presumption of individual experience and topic requirements. To get the highest grade for the text, you need to mention everything, and everyone that influenced you, your views, and what characterizes you as a personal statement.
Choose The Type Of Your Essay Correctly
When it comes to essays, there are many different types of essays that one can write. Some of the most common types are descriptive essays, expository essays, persuasive essays and narrative essays. In addition to these, students can also buy custom essays online that are tailored specifically to their needs. Custom essays come in a variety of formats and can help fulfill any assignment requirements more efficiently than traditional essays.
When writing a college essay, it is important to determine each paragraph's topic, desired length, and goals. Begin with writing the first draft main idea or a bright phrase. The only task for various college essays is how to grab the reader's attention immediately and make him feel interested.
Choosing the right type of essay is crucial for effective essay writing. It is essential to understand what type of essay are a college essay and the purpose and requirements of each essay type to select the most appropriate one for your assignment. Here are some useful tips to help you choose the type of your college essay correctly:
Understand the Essay Prompt
The first step in choosing the right essay type is carefully reading and understanding the essay prompts. They usually provide specific instructions, such as the topic, purpose, audience, and word count. This will help you determine the type of college essay you need to write.
Consider Your Audience
Consider your audience when choosing the type of essay to write. Consider who your readers are, their interests and knowledge levels, and what you want them to take away from your essay. This will help you choose an appropriate tone and level of formality for your paper.
Know the types of essays
Familiarize yourself with the different types of college essays, their structures, and requirements. Read examples of each type to understand their structure, tone, and purpose, and practice writing. This will help you choose the most suitable type of essay for your topic and purpose.
Know your strengths
Play to your strengths as a writer. Choose a type of essay that aligns with your skills and expertise. Are you better at telling stories or analyzing data? Are you comfortable with a formal or informal tone? Do you have a strong argument? Knowing your strengths and weaknesses will help you how to choose the types of essay that best suits your writing skills.
When it comes to writing an essay, there are various types of essays available, such as narrative, descriptive, expository, argumentative, compare and contrast, and more. To write any of these types of essays, one needs to have good writing skills. Those who are not confident in their writing skills, they can always avail of the services of academic essay writers to help them create an outstanding essays.
Was this article helpful?
Thanks for your feedback.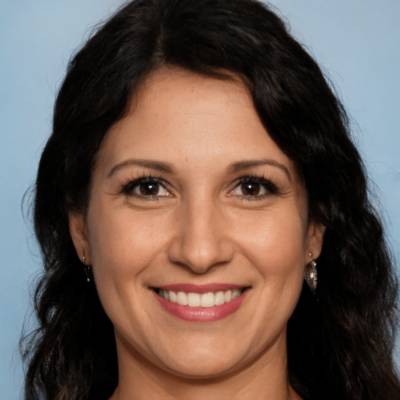 Dr. Karlyna PhD
I am a proficient writer from the United States with over five years of experience in academic writing. I comfortably complete given assignments within stipulated deadlines and at the same time deliver high-quality work, which follows the guidelines provided.
Readers also enjoyed
Legal essay topics for student.
Essay Writing Guides 22 likes
Science Essay Topics for Students
Essay Writing Guides 3 likes
Explanatory Essay Topics for Students
Essay Writing Guides 8 likes
WHY WAIT? PLACE AN ORDER RIGHT NOW!
Simply fill out the form, click the button, and have no worries!
Essay Topic Generator
Summary Generator
Thesis Maker Academic
Sentence Rephraser
Read My Paper
Hypothesis Generator
Cover Page Generator
Text Compactor
Essay Scrambler
Essay Plagiarism Checker
Hook Generator
AI Writing Checker
Notes Maker
Overnight Essay Writing
Topic Ideas
Writing Tips
Essay Writing (by Genre)
Essay Writing (by Topic)
8 Types of Essays in College: All You Need to Know

Even if you already have a topic for your essay, it may still not be enough to write a good paper. Also, you need to clarify the type of essay you are supposed to write. Please make sure to define the kinds of essays your teachers want you to write before working on them.
We've prepared an excellent guide on eight types of college essays for you! Here, you can find a detailed explanation of different types of essays. Also, enjoy excellent tips and get inspired for your paper! Let's dive in!
📝 8 Types of College Essays
📑 3 Extra Types
🔗 References
📝 8 types of essays in college.
There are eight types of college essays that you should pay attention to. In this section, you can find useful guides for all types of essays. We've explained what each type is about. Also, you can find specific recommendations for all kinds of essays.
8 Types of College Essays
Descriptive essay
Analytical essay
Argumentative essay
Persuasive essay
Definition essay
Classification essay
Compare & contrast essay
Cause & effect essay
1. Descriptive Essay
You might be wondering what a descriptive essay is. And what is its purpose?

The answer follows from its name: to describe the main traits of an object, process, phenomenon, or something else. When writing such an essay, you dive into an experience that you or another person had.
How to Write a Descriptive Essay?
In this section, we've prepared for you excellent tips! We believe they'll help you to understand how to write a descriptive essay.
Don't be laconic. In writing a descriptive essay, you should apply imagination to create a particular feeling. Use all five senses and add lots of details!
Create an exact feeling! You should leave a potential reader with clear emotions. So, you need to plan what feelings you want to evoke.
Use colorful and memorable language. Your central aim is to recall an experience and describe your feelings. Thus, you need to employ expressive language to get there.
Take enough time for brainstorming. It is crucial when writing a descriptive essay. We recommend you choose wisely adjectives and think out what your aim is.
Descriptive Essay Topics
In this section, you'll find 15 descriptive essay topics for various study levels and fields. Each link leads to a page with an essay sample that you can use for inspiration.
Autism: description and causes of the rise
Brief description of autism spectrum disorders
Alzheimer's disease description
How to describe evidence-based practice?
Information Technology professional job description
Describe a nursing informatics course
Description the life cycle of stars
Lyme disease description and analysis
Project cost manager: describe the job
What is leadership in nursing?
Description of Mount Sinai Hospital in New York City
Nursing career: description the profession and its future
Purchasing manager: describe the job
The United Arab Emirates: describe the country
Process description – manufacturing of float glass
2. Analytical Essay
What is an analytical type of essay ? This type of college essay implies that you critically analyze and evaluate a topic.

The primary purpose of an analytical essay is to provide an argument and then support it. You need to be able to interpret given information and come to conclusions.
How to Write an Analytical Essay?
Let's have a look at useful tips for this type of essay ! We hope you find it helpful and get inspired to start writing.
Be clear and logical! It is essential when writing an analytical paper. You should remember the following structure: argument →evidence(s)
Don't forget to use linking words. It will help readers to follow your thoughts. And, thus, to understand the text better!
Don't confuse analytical essays with descriptive essays! The distinctive feature of an analytical essay is its focus on interpretation . In comparison, descriptive essays summarize existing information.
Remember that your analytical essay should benefit the potential reader. Think about what you can bring and how it is best to clarify a subject.
Don't forget to add contrasting opinions . To make your essay more substantial, you should mention an alternative point of view. It will make your argument persuasive.
Analytical Essay Topics
In this section, you'll find 15 analytical essay topics for various study levels and fields. Each link leads to a page with an essay sample that you can use for inspiration.
Analyze the effects of the foreign direct investment
Air New Zealand company's external analysis
Analyze autism and its symptoms
Nike: case analysis and problems
Alibaba company's external analysis
Strengths, Weaknesses, Opportunities and Threats analysis
Analysis of Amazon's environment
Coca-Cola: company analysis
Analyze Apple's Competitive Strategy
Childhood obesity research: data analysis
Analyze Johnson & Johnson company
Analysis of the pharmaceutical industry
Analysis of inaugural speeches
Tobacco-related death: issue analysis
Self-care: a concept analysis
3. Argumentative Essay
Argumentative essays are probably the most typical college essays. You aim to persuade the potential reader by presenting and proving a point of view.

In this type of essay, you take a position on the issue and argumentatively prove it.
You might be wondering how to write an argumentative essay. In this section, we've prepared a few great tips for you . Let's dive in!
How to Write an Argumentative Essay?
Evidence is key! For argumentative essays, evidential support is essential. You should include evidence that proves your point of view in each paragraph of the body.
Your conclusion should support the thesis based on the evidence. In conclusion, it is vital to restate the thesis and support it with evidence.
Research is significant! To produce distinct arguments, you need to spend enough time researching the topic. Your evidence can be based on factual, logical, statistical, or other data.
An argumentative essay is a decent piece of writing. This type of essay implies thorough research. Besides, it is usually a relatively long paper.
Argumentative Essay Topics
In this section, you'll find 15 argumentative essay topics for various study levels and fields. Each link leads to a page with an essay sample that you can use for inspiration.
Abortion: arguments for the defense
Scholarly discussion in an online environment
Discuss child obesity condition
Health-care reform debate
Argument about "Our Town" by Thornton Wilder
Argument for euthanasia and physician-assisted suicide
The postpartum case study discussion: Margaret O'Gorman
Consumer-driven health care and arguments against
Discussion of burnout among nurses
Euthanasia: arguments for and against
Discuss the issue of domestic violence
Cosmological argument: St. Thomas Aquinas and Kant
Euthanasia: types and arguments for and against
Discussion of nonverbal communication
Philosophy. Ontological vs. teleological argument
4. Persuasive Essay
This is a type of essay involving discussion . Instead of giving informative facts and a general view, your task is to persuade your readers to accept your ideas. Writing this essay, you can manipulate readers' emotions using facts and logic.

How to Write a Persuasive Essay?
Please have a look at the great tips we've prepared for you . Get inspired and start your persuasive essay! Let's dive in!
You need to persuade the readers that your opinion is viable. So, you need to think about how to make your ideas sound reasonable.
Study an opposing point of view. If you aim to persuade readers, you should be well aware of the opposite opinion.
Remember to use various persuasive techniques! It includes storytelling methods, repetition, presenting opposing views, and call-to-action sentences.
4. You should demonstrate full confidence in your point of view and arguments. If you doubt your thesis, it is unlikely that the readers will take your side.
Persuasive Essay Topics
In this section, you'll find 15 persuasive essay topics for various study levels and fields. Each link leads to a page with an essay sample that you can use for inspiration.
Why shouldn't people eat fast food?
Animals should be used for scientific testing
Must abortion be illegal?
Should animal experimentation be permitted?
Should euthanasia be legal in some countries and why?
Corporations must act responsibly
Should human organs be legally sold?
Marijuana must be legalized in America
Should Bisphenol-A be banned?
Smoking in public places must be banned
Who should teach children sexual education
Stem cell research should be encouraged
Abortion: must it be legalized?
Should capital punishment be abolished?
Why genetically modified foods should be banned
5. Definition Essay
When working on this kind of essay, you're supposed to cover one specific term . Your primary role is to explain what exactly this term means. It is suitable to talk about the origins of the word and spheres of usage.

How to Write a Definition Essay?
You might be wondering what you should remember when writing such an essay. We've prepared for you several excellent tips! Get inspired and start writing!
Define an object or phenomenon. You should choose something that might be interesting for the readers and valuable for you.
The term should be complex and disputable . It is essential to write a distinct paper. Also, it brings value to the readers if the word is controversial.
Add dictionary definition(s). By doing this, you make your paper more trustworthy. Also, you'll have a good basis for developing your argument.
Discuss the term's origins. It will help you to tackle its complexity and make a strong argument.
It will be best if the term is connected with your field of knowledge. It means you're familiar with the subject and able to produce a strong definition paper.
Definition Essay Topics
In this section, you'll find 15 definition essay topics for various study levels and fields. Each link leads to a page with an essay sample that you can use for inspiration.
Infant reflexes defined
E-business: definition and models
Verbal expression: define the term
Corporate social responsibility: definition and benefits
End of life care definition
Correlation: definition and examples
Michael Porter's Value Chain defined
Monetary policy: definition
Defining the professional health care practitioner
Definitions and typologies in public administration
Nursing science: definition and importance
Defining health within healthcare policies
Bipolar disorder definition
Globalization: definition and impact
Genetically modified foods definition
6. Classification Essay
A classification essay is a kind of paper to sort things into different categories . It is helpful when analyzing the differences between objects . The classification must be clear, and each point should be linked to the following one.

Your primary goal is to classify a group of objects according to a specific criterion.
How to Write a Classification Essay?
Let's have a look at excellent tips for this type of essay ! We hope you find it useful and start writing your paper. Let's dive in!
Take enough time to determine the categories for your paper. There shouldn't be too many of them in your essay. However, it is essential to mention all the main categories.
Make classification guided by a single principle. When you have a single principle for your classification, your paper follows some logic. It is important that your essay is decent.
Don't forget to provide examples! It is essential to make your categories even more clear. Good examples will ease understanding for your readers.
It is classified according to
It is divided into
In this type of
It is categorized by the following principle.
It involves several kinds of
Classification Essay Topics
In this section, you'll find 15 classification essay topics for various study levels and fields. Each link leads to a page with an essay sample that you can use for inspiration.
Health information systems: types and usage
Anxiety disorder, its types, causes, and incidence
Types of assets in the balance sheet
Managed care techniques, types, impact, benefits
Types and aims of the nursing research
Characteristics and forms of schizophrenia
Two ways of combating childhood obesity
Conflict management. The ways of solving conflicts
Different types of reflective models
Types of advertising – commercial and political
Types of thinking styles
Two forms of Diabetes Mellitus
Long-term care, its role and types
Types of business organizations
Signs of eating disorders: types and symptoms
7. Compare & Contrast Essay
This type of comparison essay is similar to the last one. But writing a compare and contrast essay, one could seek differences in general categories and two specific subjects: people, companies, universities, political strategies, and so on.

Your primary goal is to discuss the main similarities and differences between the given objects.
How to Write a Compare & Contrast Essay?
You might be asking yourself what you should pay attention to when writing such an essay. In this section, we've prepared for you several beautiful tips! Get inspired and start writing your paper!
Historical events
Concepts, ideas, or theories
Books, art objects, etc.
Concentrate on particular similarities and differences. You will probably find lots of things to talk about. However, you should decide what is the most important for your paper.
In the same way
Compared to
Even though
In contrast
Compare & Contrast Essay Topics
In this section, you'll find 15 compare and contrast essay topics for various study levels and fields. Each link leads to a page with an essay sample that you can use for inspiration.
US healthcare system compared to world practices
Apple and Microsoft: marketing approach comparison
Scholarly vs. popular sources for medical research
The nursing theories comparison
Online shopping vs. in-store shopping
Education online compared to traditional education
Electronic vs cigarette smoking: comparative study
Comparative strategy analysis: the UK and Japan
Bottom-up to top-down modeling comparison
Apple vs. HP: integrated marketing communications
Comparison of leadership models and styles
Compare & contrast of nursing theorists
Southwest Airlines and Lufthansa comparison
Hamlet and Macbeth: contrast and comparison
Home vs. public school education
8. Cause & Effect Essay
Your primary goal here is to explain what factors lead to what results and why.
You may discuss one cause and several effects or one effect and several causes. This kind of essay is perfect for ecological and political topics.

Your paper can be focused more on the cause or effect side. It depends on the topic you choose.
How to Write A Cause & Effect Essay?
You might be wondering how to write a cause-and-effect essay. In this section, we've prepared a few excellent tips for you . We hope you'll get inspired and start with your paper. Let's dive in!
Don't forget to check your essay for logic. Ask yourself: is it a cause or an effect? Can my arguments be called sufficient?
For this reason
On account of
Consequently
In addition to
As a result
This means that
Choose the following logic: a phenomenon ← main causes. You should focus on a chosen phenomenon, event, or anything you decide. Then you should look at the causes that lead to this particular event.
Cause & Effect Essay Topics
In this section, you'll find 15 cause and effect essay topics for various study levels and fields. Each link leads to a page with an essay sample that you can use for inspiration.
Cause and effect of obesity
Male and female suicide statistics: causes and effects
Causes of juvenile delinquency
Depression development and its causes
Financial crises' causes and consequences
Moving to the United States: causes and effects
Does violent media cause teenage aggression?
Causes and treatment of cancer
Factors that cause international migration flaws
Global warming causes and effects
Spanish flu: cause and effect
Globalization causes and drivers
Overpopulation: causes, effects, and solutions
Great Depression: domestic and foreign causes
The causes and effects of the popularity of fast food restaurants
📑 Types of College Essays: 3 Extra Types for You
We've prepared three additional types of college essays for you! Hope you find it helpful! Let's have a look together!
Application Essay
Your central aim is to explain why you should be admitted to the particular college application essay. Usually, you write around a 500-word essay where you should be clear and persuasive.
How to Write an Application Essay?
Here you'll find useful tips that will help you to create an excellent piece of writing!
Think about why you want to get into college. It is essential, to be honest with yourself for writing a great application essay.
Think about how you can benefit the college. Why are you a good candidate? What can you bring? What are your strengths?
Create an excellent intro! Your introduction should be compelling and catch your attention. It should be unique!
Don't forget to stick to a plan! Before starting to write, you should create an outline. It is essential to follow your plan so that your essay remains clear.
Support your story with examples. For this type of essay, real-life examples are key. They will allow admissions officers to feel your story.
Personal Essay
This type of essay implies that you share an important or even a life-changing story. You write about your experience and the life lessons it brought to you. Personal essays can be written for different purposes. In college, you might often get this task to practice your writing skills.
How to Write A Personal Essay?
Keep in mind these excellent tips ! We hope that you get inspired and start your paper. Let's have a look!
Create an outline. It is essential for you, as it helps to stay focused and ease the writing process. Also, you'll not forget anything you wanted to mention.
Don't forget to include what you've learned from the experience! It is something that the potential reader is interested in reading about.
Share your emotions. A personal essay should have the emotions you want to share with the readers.
Try to make your story beneficial for the potential reader. For instance, you might pose a rhetorical question. It can make readers think about your experience in a personal context.
Scholarship Essay
Your scholarship essay aims at persuading that you are the one deserving the scholarship. You should tell about your strengths, achievements, and other things you're proud of.
How to Write A Scholarship Essay?
Pay attention to these excellent tips when writing your paper. Get inspired and start your scholarship essay! Let's dive in!
Be personal. Your story should be worth remembering. It is key to getting a scholarship.
Be attentive: proofread! It is clear that in your scholarship essay, there is no room for spelling or grammar mistakes.
A sk for feedback. Share your essay with friends or family and listen to their advice. It might help you to understand how your essay sounds.
Read the scholarship essay instructions carefully. Don't forget to check the number of words you need to write, the deadline, and other details.
As you can see, there are lots of different types of college essays ! But don't worry! We are here to help you understand all the details. If you still have questions in mind, please comment below.
Essay Writing – Purdue University
Descriptive Essays – Purdue University
Writing A Descriptive Essay – Butte College
Cause-Effect Essays – National Geographic Learning
How to Write A Cause-and-effect Essay – Masterclass Articles
Tips for Writing Papers – Loyola University Maryland
Tips for A Great College Essay – Smith College
The Basics of Essay Writing – UNSW Sydney
Nine Basic Ways to Improve Your Style in Academic Writing – UC Berkeley
Tips & Tools – University of North Carolina
3 Essay Writing Tips for Your OU Application – The University of Oklahoma
Essay Tips – Carleton
Essay Tips – Gettysburg College
Essay Tips – Oberlin College
Top 10 Writing Tips for Undergraduates – Walden University
Tips for Essay Writing – Union College
How to Write An Application Essay – Foothill College
Essay Writing Tips and Prompts – Dickinson
College Essay Writing Tips – The University of Maine
Application Essays – St John's College
Online Degree Explore Bachelor's & Master's degrees
MasterTrack™ Earn credit towards a Master's degree
University Certificates Advance your career with graduate-level learning
Top Courses
Join for Free
19 College Essay Topics and Prompts
Not sure what to write for your college essay? We've got you covered with a number of topics and prompts to help shape your unique story.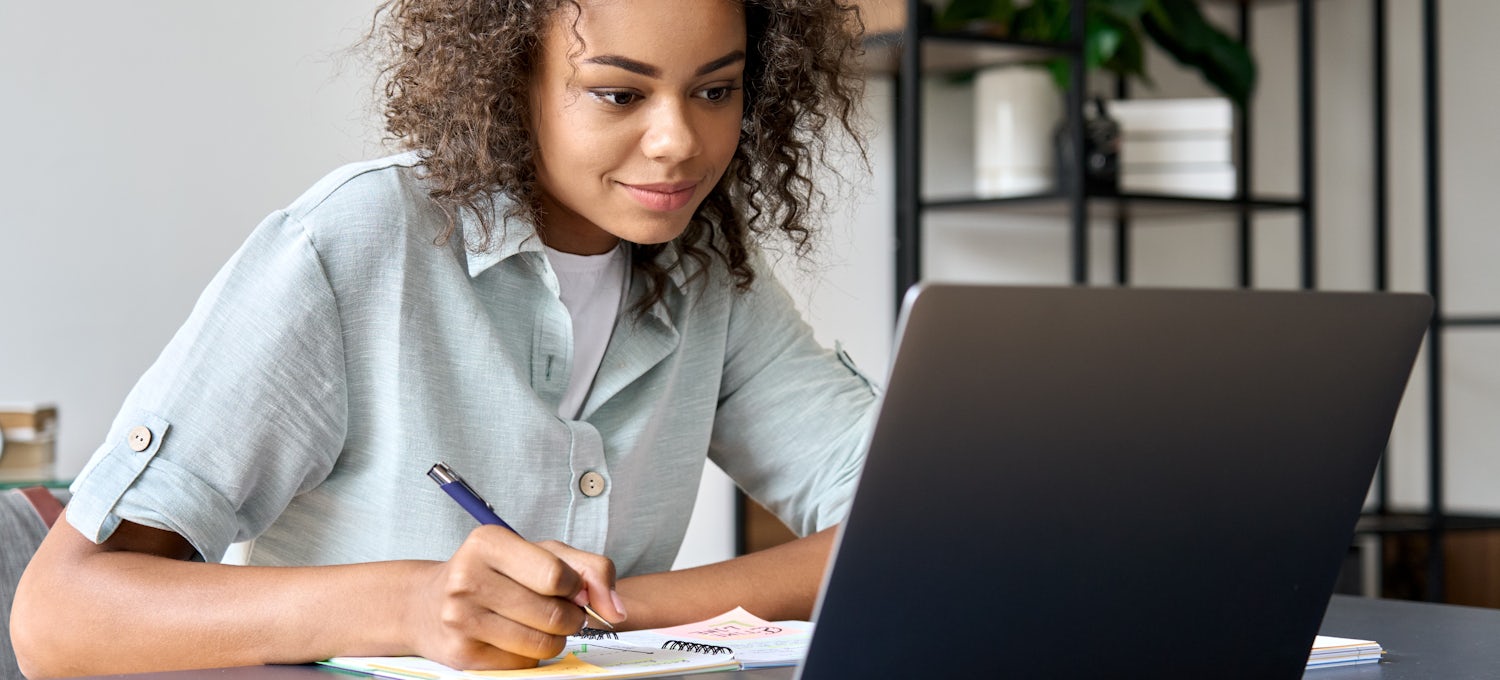 As part of your college application materials, you'll likely be asked to submit a college essay. These tend to be between 250 and 650 words , and are a unique opportunity to showcase your personality. Admissions panels are typically looking for students who will positively represent the school as a whole. In the end, your goal is to show them that you and the college are a good match. 
When drafting your college essay, you may be expected to answer a prompt or come up with a topic on your own. In this article, we've rounded up several ideas to get you thinking—and writing.
19 college essay topics
Each school sets different requirements around the college essay, so it's important to review the expectations around every application you intend to submit. Some give you creative freedom, while others expect you to respond to a pre-developed prompt. Either way, a strong college essay conveys to the admissions team who you are, why you want to attend that particular school, and what matters to you. It's a way to personalize an application that often focuses on quantitative data, such as GPA and SAT scores.
If you're given the creative freedom to write about whatever you want, consider a college essay topic that allows you to be honest and original. We've compiled the following ideas to help you brainstorm:
What's an important issue you care about? How have you gotten involved?
Have you changed your mind about something in recent years? What was it and why?
What's a situation that caused you to grow?
Explain a time when you failed. What did you learn from that moment?
Share a surprising pastime or hobby and what interested you about it.
What extracurricular activity are you involved in that speaks to your personality?
Detail a meaningful volunteer experience.
Dive into a meaningful travel experience.
Who do you most admire and why?
If you have a unique background, share a bit about it. How did you get where you are?
What's the best advice you've ever received?
Was there ever a time when you had to stand up for something—or someone?
What's something you might change about the world to make it better?
What do you hope to accomplish by attending college?
Is there something you want to do after graduating college?
Have you ever made or created something? Talk about it.
Do you have a big idea that could potentially impact your community?
What is most valuable to you? Dive into your values and share an example.
What are you most passionate about? Why?
Pre-developed college essay prompts
Some colleges and universities will give you a series of prompts to choose from. These will vary from school to school, and can either be questions or statements. Here are a few examples of both.
Sample question prompts:
What excites your intellectual curiosity?
How has your upbringing shaped the person you are today?
Reflect on a time when you questioned or challenged a belief or idea. What prompted your thinking? What was the outcome?
Sample statement prompts:
Talk about an unusual circumstance in your life
Share how you hope to use your college education
Discuss a list of books you have read in the last year
Common App essay prompts
Common App is an online platform designed to simplify the college application process. Over 900 colleges use Common App, making it possible for you to fill out one application that's then submitted to multiple schools.
If you choose to complete the Common App, you'll have a choice of several distinctive prompts that change every academic year. Here's a sample of the 2022-2023 essay prompts [ 1 ]:
Some students have a background, identity, interest, or talent that is so meaningful they believe their application would be incomplete without it. If this sounds like you, then please share your story.
The lessons we take from obstacles we encounter can be fundamental to later success. Recount a time when you faced a challenge, setback, or failure. How did it affect you, and what did you learn from the experience?
Reflect on something that someone has done for you that has made you happy or thankful in a surprising way. How has this gratitude affected or motivated you?
Stick to the prompt.
No matter what type of prompt you receive, it's your job to stick to it. The admissions team has a lot of essays to read, so you'll have a better chance of standing out if you develop a cohesive response that stays on topic.
Start by identifying the prompt's main topic, then spend some time brainstorming to find the idea that resonates most with you. For many people, it's the topic that makes them feel some sort of emotion or reminds them of an entertaining story. Understanding what you're being asked to write about should make staying on topic throughout the entire composition easier.
5 additional college essay tips
Once you decide what you'd like to write, follow the tips below to craft a standout essay. You can also find more advice about college essays in our article College Essay Format: Writing and Editing Tips .
1. Be considerate with humor.
Showing off your sense of humor lets your personality show through your words and can make reading the essay more entertaining. Try including a few sentences that you think will bring a smile to the reader's face, or use adjectives to insert some colorful comedy.
2. Offer insight.
Beyond recounting an event, experience, or memory, a great essay shows insight aka an ability to highlight meaningful takeaways. For example, if you choose to write about your unique hobby, try to discuss what you've learned from that pastime—or how you've grown as a result of it.
3. Add details
Great essays also invite the reader to connect with the story on an emotional level. With that in mind, it can help to recount a specific memory rather than answer a prompt without those colorful details. More than discussing something on a surface level—or vaguely—you want to provide enough particulars to keep your readers engaged. For example, if you choose to write about the best advice you ever received, set the scene and take the reader back to that moment.
4. Have an editor.
Your essay should ideally be error-free. Ask a trusted friend or family member to review your essay and suggest edits. An editor can help you catch grammatical errors or points out ways to better develop your response.
Avoid passing your paper along to too many people, though, so you don't lose your own voice amid all of the edits and suggestions. The admissions team wants to get to know you through your writing and not your sister or best friend who edited your paper.
5. Revise your essay.
Your first draft is just that: a draft. Give yourself plenty of time to read and revise your first pass and make sure you fully developed your response, stayed on topic, and shared your personality.
When revising your essay, you may find it helpful to read it aloud so you hear the words as you're saying them. Some people prefer to print a copy on paper and write notes by hand. Both options give your brain a new way to process the information to catch details you may miss if you keep everything in your head and on the computer.
Watch to find out why the essay many admission counselor's favorite part of the application:
Next steps: Apply with confidence
Earn your bachelor's degree online from prestigious global universities on Coursera. Many even offer performance-based admission, meaning you can complete a course or two online and earn admittance with a passing score.
Article sources
Common App. " First-year essay prompts , https://www.commonapp.org/apply/essay-prompts." Accessed February 8, 2023.
Keep reading
Coursera staff.
Editorial Team
Coursera's editorial team is comprised of highly experienced professional editors, writers, and fact...
This content has been made available for informational purposes only. Learners are advised to conduct additional research to ensure that courses and other credentials pursued meet their personal, professional, and financial goals.
Take $100 off your annual subscription
For a limited time, you can get a new Coursera Plus annual subscription for $100 off for your first year!
Get unlimited access to 7,000+ learning programs from world-class universities and companies like Google, Microsoft, and Yale.
Build the skills you need to succeed, anytime you need them—whether you're starting your first job, switching to a new career, or advancing in your current role.