StudyDriver in your Smartphone!
A Discussion on the Importance of Community Service Assignments for Students
Nowadays, many people have to learn as many skills as they can, so that they can get the jobs that they find interesting. The government requires students to perform minimum of 15 hours community service to graduate from high school. This menial amount of hours should be quite easy to accomplish and urges students to get involved. It is only right that high school students go out and benefit society at such a young age to leave impressions and to simply be a good person.
Community service assignments can teach students vital keys to success in the working world for example being on time for a service. Lessons can be taught at community service that carry on with you. You should do the services from your heart and do not give up easily. Besides, although community services are helping people, and gain an understanding about each other and can be thought about issues and situations that are taking place in the real world. On surveys obtained by the "Council for Excellence in Government Youth" ages 15-22 all vote that community service being forced unfavorably. Ironically 23-25 year olds believe that it should be required amongst those students to complete community service hours.
Moreover, Community services can help for a teen future. Some students may even be interested in a career through the opportunities provided for them. In my community service experience I have learned how to help the less fortunate and it has truly changed my life and has lifted me to be a better person. Community service adds experience and demonstrates maturity. It demonstrates excellent organization, communication and good team spirit. People can use previous experiences in the future as they have obtained on the job. In "Volunteering Opens Teens Eyes to Nursing" the fact that this impressionable 13 year old boy realized that helping the elderly would gain him knowledge and grace. He stated "I would spend time with them every day if I could." The most wonderful thing about Community service is the bond that forms between people making it unforgettable.
"Community Service is something that needs to be done. Community Service situates our moral center; it teaches us through experience about the relationship between empathy and responsibility, about what it takes to be part of a community in essence, about being human."
This mission statement of The Dalton School in Manhattan is the perfect definition of why high school Community Service hours should be required. By adapting to this new society we are in, community service and helping one another brings back the bond felt between two strangers. It teaches you so much and nothing is better than the feeling of accomplishment after helping making the world a better place.
Cite this page
A Discussion on the Importance of Community Service Assignments for Students. (2022, Oct 05). Retrieved from https://studydriver.com/a-discussion-on-the-importance-of-community-service-assignments-for-students/
"A Discussion on the Importance of Community Service Assignments for Students." StudyDriver.com , 5 Oct 2022, https://studydriver.com/a-discussion-on-the-importance-of-community-service-assignments-for-students/
StudyDriver.com. (2022). A Discussion on the Importance of Community Service Assignments for Students . [Online]. Available at: https://studydriver.com/a-discussion-on-the-importance-of-community-service-assignments-for-students/ [Accessed: 4 Dec. 2023]
"A Discussion on the Importance of Community Service Assignments for Students." StudyDriver.com, Oct 05, 2022. Accessed December 4, 2023. https://studydriver.com/a-discussion-on-the-importance-of-community-service-assignments-for-students/
"A Discussion on the Importance of Community Service Assignments for Students," StudyDriver.com , 05-Oct-2022. [Online]. Available: https://studydriver.com/a-discussion-on-the-importance-of-community-service-assignments-for-students/ . [Accessed: 4-Dec-2023]
StudyDriver.com. (2022). A Discussion on the Importance of Community Service Assignments for Students . [Online]. Available at: https://studydriver.com/a-discussion-on-the-importance-of-community-service-assignments-for-students/ [Accessed: 4-Dec-2023]
A Discussion on the Importance of Community Service Assignments for Students. (2022, Oct 05). Retrieved December 4, 2023 , from https://studydriver.com/a-discussion-on-the-importance-of-community-service-assignments-for-students/
Save time with Studydriver!
Get in touch with our top writers for a non-plagiarized essays written to satisfy your needs
Stuck on ideas? Struggling with a concept?
A professional writer will make a clear, mistake-free paper for you!
Leave your email and we will send a sample to you.
Please check your inbox
Interested in this topic?
Please indicate where to send you the sample.
Hi! I'm Chatbot Amy :)
I can help you save hours on your homework. Let's start by finding a writer.
Community Service
Community service refers to unpaid service undertaken by individuals or groups to benefit their local communities. It differs from volunteering because community service can be compulsory as part of citizenship or school requirements or even as an alternative to criminal justice sanctions. Some examples of community service include volunteering at non-profit organizations, participating in service projects such as assisting in home shelters, organizing fundraisers, tutoring students, cleaning public spaces, and engaging in awareness campaigns.
In 1902, John Dewey 's ideologies led to the rise of community service, as his aim was to reconnect education and communities. He believed that engaging students in practical experiences outside the classroom would allow them to understand societal issues and develop a strong sense of civic responsibility. His ideas laid the foundation for the integration of community service into academics.
The concept of community service encompasses a wide range of activities and includes types such as direct service, indirect service, skill-based service, and so on. Each of these offers unique opportunities for individuals to contribute to the betterment of society.
As a whole, community service helps in fostering personal growth, valuable skills, and a sense of belonging among volunteers. It also addresses social issues, promotes equality, fosters empathy, and creates positive changes in society. This eventually contributes to the overall well-being of the communities and results in a stronger and more compassionate society.
Community Service Essay Examples
► community service and volunteering.
On average, when people think about community service, they assume that volunteering is just 'hours we need to be able to graduate' and that is it. Community service is more than just hours; community service is based on the acts performed by someone with the purpose of helping or bringing benefits to his or her community.
► Community service
Community service is used everyday around the world to help the environment . Numerous schools and clubs now require students to engage in community activities to gain valuable lessons and traits. Also, many colleges look for students involved in community service because it shows selflessness.
► An Essay About Community Service
"It takes a village" means that it takes a community to raise a child. The same way it takes the people to take care of a community and each other. To take part in community service means that you care and are giving back to those who are less fortunate.
► The Importance Of Community Service
Community service is any work done for free for the benefit of a community or its institutions. It is not the same as volunteering as sometimes it is done unwillingly.
► Benefits Of Community Service Essay
Volunteering: The great experience no one can afford to lose. Opposers say, mandatory community service can have several negative effects on students. "Community service hours are impressive additions to college applications and can provide a student with a great sense of accomplishment; however, the mandatory hours will have many negative consequences."
Types of Community Service
Primarily, there are three types of community service: direct, indirect, and advocacy. In addition to these, there are research-based and skill-based services. Each type offers unique ways to contribute to the betterment of society. The following section discusses them in detail.
1. Direct Service
This type of community service involves direct interaction with individuals or groups in need and hence is called direct. The community is usually visible, i.e. face-to-face, allowing volunteers to directly address the immediate needs of members. Some examples of direct service are:
Volunteering for disaster management
Serving meals to the homeless
2. Indirect Service
Indirect service involves supporting the community and organizations through activities that do not directly involve individuals. The community benefiting from the service is not visible. Therefore, it's called indirect service. Examples include:
Fundraising for charities
Organizing donation drives
Disease prevention programs
3. Advocacy Service
Advocacy community service focuses on raising awareness and promoting social change. It advocates for justice and equality. Activities that are a part of advocacy learning are protests, educating people on human rights, and supporting initiatives that address social inequalities. The events involve planning, conducting, and executing awareness initiatives. Here are some examples of advocacy community service:
Educating and promoting eco-friendly practices
Bringing in a guest speaker to discuss a societal topic
Holding a rally about global poverty
4. Research-Based Service
Research-based community service involves collecting, analyzing, and implementing qualitative and quantitative data to address a community issue. This approach combines scientific inquiry and its applications to develop effective strategies. The service requires collaboration between researchers and community organizations creating meaningful changes in society. Here are some examples:
Health Intervention Programs: Implementing a program to raise health awareness, assessing its effectiveness, and adjusting the intervention based on the data collected
Education Initiatives: Partnering with educational institutions and developing innovative teaching methods—involves conducting studies on effective learning strategies, creating additional and effective educational resources, and providing support to educators
5. Skill-Based Service
Skill-based service allows individuals to contribute their unique talents to benefit the community. This includes activities such as providing pro bono professional services , sharing knowledge through workshops, offering creative programs, and mentoring individuals in specific areas.
Since the communities and issues within are diverse, the multitude of community service types ensures that any volunteer can use their unique skills, passions, and resources to create a difference within society.
► Community Service
Community service is an invaluable experience that everybody should have. Through community service you can help yourself by helping others. You learn your strengths and weaknesses, on top of everything you learn about others and the world. Through my sixty hours of service with Colleges Against Cancer, I have learned a lot.
► Reflection For Community Service
What community service project(s) have you done to this point? List and give a number of hours. I have taken as many opportunities as I can to volunteer my time to the community. I personally have a great passion for helping others. The services I have done so far include:
► Community Service Journal
The Eagle Scout Project and the Webelos Experience I volunteered for are both through Boy Scouts. Boy Scouts is a program which children from 11-18 join, while Cub Scouts are 7-11. At the Webelos Experience Boy Scouts help run stations for the Webelos. Webelos is the highest rank in Cub Scouts.
► My Community Service Experience
This year, I had the opportunity to give back to the community in many ways. I volunteered at Helping Hands, Meals on Wheels, and the county Science Museum. These volunteering experiences further opened my eyes to the needs of my community and the many opportunities to serve by volunteering.
Examples of Community Service
There are several ways to participate in community service, depending on one's skills and interests. Some common community service examples include:
Working with school children: Helping them with their educational needs through tutoring
Working with senior citizens: Visiting residents of a retirement center, delivering meals to senior citizens, driving them to medical appointments
Improving the environment: Holding a recycling contest, planting trees, creating a new trail at a nature center
Helping low-income groups: Providing food, collecting used clothes for donation, making first-aid kits for homeless shelters
Online service: Online mentoring, virtual counseling, contributing to online forums, creating educational content
All these services help in building empathy among volunteers and also add to their societal knowledge.
How to Engage in Community Service
Doing community service requires proper planning. Here are some steps to help.
1. Identifying a requirement in a community : The first step is to find out the needs of a community. This can be done by asking people living within the community such as friends, neighbors, and family members. It can be also gauged from engaging in a community discussion board and speaking with non-profit groups in the area.
2. Choosing a project : While choosing a project, it's important to be realistic and aware of one's skills. Listing out different ideas and subjecting them to a vote is a good start. Checking whether the project would have the desired impact on the community is also essential at this stage.
3. Developing a plan : This step involves planning and developing smaller courses of actions in order to achieve the desired goal. Doing background checks along with calculating the budget, identifying volunteers, and noting the amount of time the tasks would take are all done at this stage.
4. Recruiting volunteers : This can be done by advertising in local newspapers, online forums, and websites dedicated to volunteering. One needs to keep a record of volunteers' skills and contact information.
5. Budgeting : After activities are planned, one should keep track of the budget. Organized paper or online records can be used to include all expenses related to community service as well as licensing. The cost of transportation and food is also a part of the budget.
6. Setting up a timeline : A timeline is created to organize the various events of the service. An organized project has a start and an end date, and end goals are lined up within the timeframe. Specific schedules are designed to suit volunteers' availability; for example, students often can spend only a few hours on a service.
Planning and executing community service create a powerful impact on society.
► Community Service Essay
I did two separate community service projects in order to complete my four required hours: I taught some of my mother's young Girl Scout troops about first aid and an award a Girl Scout can earn called the Gold Award, and I helped pack bags at the Pulaski Food Pantry.
► Community Service Reflection
During my community service hours I helped with running the rides during two events, HallOVeen and Magical Forest. The first time I helped with their new ride called "The Avalanche Slide". A partner and I stood at the very top, awaited the herds of children to come, and then helped them safely get onto the slide.
► How to Start a Community Service Project
A continuous community service project involves many pieces that have to fit together perfectly in order to complete the puzzle. The first step is to determine your idea for your project. Then you have to find a way to sponsor your funds.
► Community Service: The Joy of Giving
As Secretary of the Debate Club of my high school, I was assigned the job of picking a community service project for the Club to participate in. Our school was having a "service day" and different classes and clubs were picking various projects around the community to do on this day.
Community Service Ideas for High School Students
Engaging high school students in community service not only benefits their personal and academic growth but also contributes to the betterment of society. It provides them with an opportunity to make a positive impact, develop empathy, and build valuable skills. This service is sometimes mandated by schools. However, students are allowed to choose activities that suit their own personal interests (singing or organizing library books).
Below are some community service ideas for high school students:
Cleaning a park
Reading session with kids
Walking shelter dogs
Teaching languages/tutoring
Collecting clothes for foster kids
Delivering food
Free babysit ting
Volunteering at social issue helpline centers
Raising funds for birthdays
Joining a charity run
By exploring innovative and unique approaches, students can discover their passions, unleash their creativity, and leave a lasting mark on their communities.
► High School Community Service
Many people see it as a responsibility to help out the community. Others see it as a waste of time. Although it looks very good on a college application, many teens do not participate in community service. Community service may seem like a waste of time or not a priority for teens.
Education is a tool that can be used for various purposes. Such an experience ought not to be restricted to a structural, schoolroom environment. Undoubtedly, academics are an indispensable element of the evolutionary experience of gaining knowledge;
Why is Community Service Important?
Community service is one of the best ways to benefit society. It helps volunteers build a connection with the community. For high school students, it is an added bonus while applying to college and in their future careers. It helps them learn organizational skills, teamwork , planning, problem-solving, and task management. It also educates them about the needs of society and helps them make contacts and friendships. Students also improve their socializing skills within diverse surroundings.
Community service is also considered when one is looking for jobs. It provides students a chance to test their interest in different service-related careers (veterinary medicine or social work). In addition, they gain hands-on experience. Overall, community service is an essential aspect of personal growth and positive societal change.
► The Benefits of Community Service Learning Programs
Community Service Learning Programs promote positive social change by providing students opportunities to learn and develop through active participation in a thoughtfully organized and structured community service learning environment. It also engages students in active learning that demonstrates the relevance.
► Importance and Benefits of Community Service
Though, the concept of community service is not very new its importance has developed in the past few years. There are thousands of organizations all over the world that engage and hold millions of young people all through the world.
Frequently Asked Questions
What is the most common type of community service.
The most common type of community service is voluntary cleaning. It could be cleaning parks, roads, and other public places.
What's the difference between an NGO and a community service?
NGOs, or non-governmental organizations, are volunteer groups involved in community service. These are private organizations and are sometimes funded by donations or volunteers themselves. Community service is volunteer work for a community but is a non-paying job.
How is community service helpful?
Community service helps people in the community to overcome challenges such as poverty, addiction, unemployment, abuse, mental illness, and so on. It also helps in establishing social justice and equality within a community.

Choose Your Test
Sat / act prep online guides and tips, how to write a great community service essay.
College Admissions , Extracurriculars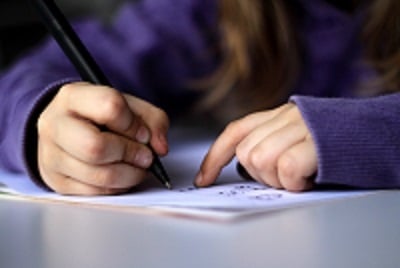 Are you applying to a college or a scholarship that requires a community service essay? Do you know how to write an essay that will impress readers and clearly show the impact your work had on yourself and others?
Read on to learn step-by-step instructions for writing a great community service essay that will help you stand out and be memorable.
What Is a Community Service Essay? Why Do You Need One?
A community service essay is an essay that describes the volunteer work you did and the impact it had on you and your community. Community service essays can vary widely depending on specific requirements listed in the application, but, in general, they describe the work you did, why you found the work important, and how it benefited people around you.
Community service essays are typically needed for two reasons:
#1: To Apply to College
Some colleges require students to write community service essays as part of their application or to be eligible for certain scholarships.
You may also choose to highlight your community service work in your personal statement.
#2: To Apply for Scholarships
Some scholarships are specifically awarded to students with exceptional community service experiences, and many use community service essays to help choose scholarship recipients.
Green Mountain College offers one of the most famous of these scholarships. Their "Make a Difference Scholarship" offers full tuition, room, and board to students who have demonstrated a significant, positive impact through their community service
Getting Started With Your Essay
In the following sections, I'll go over each step of how to plan and write your essay. I'll also include sample excerpts for you to look through so you can get a better idea of what readers are looking for when they review your essay.
Step 1: Know the Essay Requirements
Before your start writing a single word, you should be familiar with the essay prompt. Each college or scholarship will have different requirements for their essay, so make sure you read these carefully and understand them.
Specific things to pay attention to include:
Length requirement
Application deadline
The main purpose or focus of the essay
If the essay should follow a specific structure
Below are three real community service essay prompts. Read through them and notice how much they vary in terms of length, detail, and what information the writer should include.
From the Equitable Excellence Scholarship:
"Describe your outstanding achievement in depth and provide the specific planning, training, goals, and steps taken to make the accomplishment successful. Include details about your role and highlight leadership you provided. Your essay must be a minimum of 350 words but not more than 600 words."
From the Laura W. Bush Traveling Scholarship:
"Essay (up to 500 words, double spaced) explaining your interest in being considered for the award and how your proposed project reflects or is related to both UNESCO's mandate and U.S. interests in promoting peace by sharing advances in education, science, culture, and communications."
From the LULAC National Scholarship Fund:
"Please type or print an essay of 300 words (maximum) on how your academic studies will contribute to your personal & professional goals. In addition, please discuss any community service or extracurricular activities you have been involved in that relate to your goals."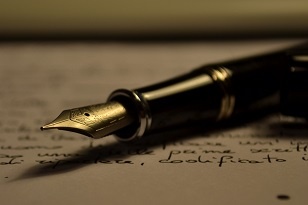 Want to write the perfect college application essay? Get professional help from PrepScholar.
Your dedicated PrepScholar Admissions counselor will craft your perfect college essay, from the ground up. We'll learn your background and interests, brainstorm essay topics, and walk you through the essay drafting process, step-by-step. At the end, you'll have a unique essay that you'll proudly submit to your top choice colleges.
Don't leave your college application to chance. Find out more about PrepScholar Admissions now :
Step 2: Brainstorm Ideas
Even after you understand what the essay should be about, it can still be difficult to begin writing. Answer the following questions to help brainstorm essay ideas. You may be able to incorporate your answers into your essay.
What community service activity that you've participated in has meant the most to you?
What is your favorite memory from performing community service?
Why did you decide to begin community service?
What made you decide to volunteer where you did?
How has your community service changed you?
How has your community service helped others?
How has your community service affected your plans for the future?
You don't need to answer all the questions, but if you find you have a lot of ideas for one of two of them, those may be things you want to include in your essay.
Writing Your Essay
How you structure your essay will depend on the requirements of the scholarship or school you are applying to. You may give an overview of all the work you did as a volunteer, or highlight a particularly memorable experience. You may focus on your personal growth or how your community benefited.
Regardless of the specific structure requested, follow the guidelines below to make sure your community service essay is memorable and clearly shows the impact of your work.
Samples of mediocre and excellent essays are included below to give you a better idea of how you should draft your own essay.
Step 1: Hook Your Reader In
You want the person reading your essay to be interested, so your first sentence should hook them in and entice them to read more. A good way to do this is to start in the middle of the action. Your first sentence could describe you helping build a house, releasing a rescued animal back to the wild, watching a student you tutored read a book on their own, or something else that quickly gets the reader interested. This will help set your essay apart and make it more memorable.
Compare these two opening sentences:
"I have volunteered at the Wishbone Pet Shelter for three years."
"The moment I saw the starving, mud-splattered puppy brought into the shelter with its tail between its legs, I knew I'd do whatever I could to save it."
The first sentence is a very general, bland statement. The majority of community service essays probably begin a lot like it, but it gives the reader little information and does nothing to draw them in. On the other hand, the second sentence begins immediately with action and helps persuade the reader to keep reading so they can learn what happened to the dog.
Step 2: Discuss the Work You Did
Once you've hooked your reader in with your first sentence, tell them about your community service experiences. State where you work, when you began working, how much time you've spent there, and what your main duties include. This will help the reader quickly put the rest of the essay in context and understand the basics of your community service work.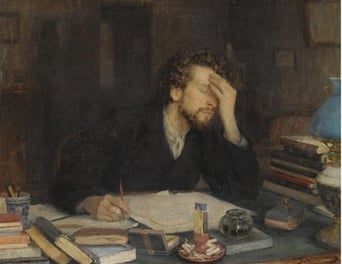 Not including basic details about your community service could leave your reader confused.
Step 3: Include Specific Details
It's the details of your community service that make your experience unique and memorable, so go into the specifics of what you did.
For example, don't just say you volunteered at a nursing home; talk about reading Mrs. Johnson her favorite book, watching Mr. Scott win at bingo, and seeing the residents play games with their grandchildren at the family day you organized. Try to include specific activities, moments, and people in your essay. Having details like these let the readers really understand what work you did and how it differs from other volunteer experiences.
Compare these two passages:
"For my volunteer work, I tutored children at a local elementary school. I helped them improve their math skills and become more confident students."
"As a volunteer at York Elementary School, I worked one-on-one with second and third graders who struggled with their math skills, particularly addition, subtraction, and fractions. As part of my work, I would create practice problems and quizzes and try to connect math to the students' interests. One of my favorite memories was when Sara, a student I had been working with for several weeks, told me that she enjoyed the math problems I had created about a girl buying and selling horses so much that she asked to help me create math problems for other students."
The first passage only gives basic information about the work done by the volunteer; there is very little detail included, and no evidence is given to support her claims. How did she help students improve their math skills? How did she know they were becoming more confident?
The second passage is much more detailed. It recounts a specific story and explains more fully what kind of work the volunteer did, as well as a specific instance of a student becoming more confident with her math skills. Providing more detail in your essay helps support your claims as well as make your essay more memorable and unique.
Step 4: Show Your Personality
It would be very hard to get a scholarship or place at a school if none of your readers felt like they knew much about you after finishing your essay, so make sure that your essay shows your personality. The way to do this is to state your personal strengths, then provide examples to support your claims. Take some time to think about which parts of your personality you would like your essay to highlight, then write about specific examples to show this.
If you want to show that you're a motivated leader, describe a time when you organized an event or supervised other volunteers.
If you want to show your teamwork skills, write about a time you helped a group of people work together better.
If you want to show that you're a compassionate animal lover, write about taking care of neglected shelter animals and helping each of them find homes.
Step 5: State What You Accomplished
After you have described your community service and given specific examples of your work, you want to begin to wrap your essay up by stating your accomplishments. What was the impact of your community service? Did you build a house for a family to move into? Help students improve their reading skills? Clean up a local park? Make sure the impact of your work is clear; don't be worried about bragging here.
If you can include specific numbers, that will also strengthen your essay. Saying "I delivered meals to 24 home-bound senior citizens" is a stronger example than just saying "I delivered meals to lots of senior citizens."
Also be sure to explain why your work matters. Why is what you did important? Did it provide more parks for kids to play in? Help students get better grades? Give people medical care who would otherwise not have gotten it? This is an important part of your essay, so make sure to go into enough detail that your readers will know exactly what you accomplished and how it helped your community.
"My biggest accomplishment during my community service was helping to organize a family event at the retirement home. The children and grandchildren of many residents attended, and they all enjoyed playing games and watching movies together."
"The community service accomplishment that I'm most proud of is the work I did to help organize the First Annual Family Fun Day at the retirement home. My job was to design and organize fun activities that senior citizens and their younger relatives could enjoy. The event lasted eight hours and included ten different games, two performances, and a movie screening with popcorn. Almost 200 residents and family members attended throughout the day. This event was important because it provided an opportunity for senior citizens to connect with their family members in a way they aren't often able to. It also made the retirement home seem more fun and enjoyable to children, and we have seen an increase in the number of kids coming to visit their grandparents since the event."
The second passage is stronger for a variety of reasons. First, it goes into much more detail about the work the volunteer did. The first passage only states that she helped "organize a family event." That really doesn't tell readers much about her work or what her responsibilities were. The second passage is much clearer; her job was to "design and organize fun activities."
The second passage also explains the event in more depth. A family day can be many things; remember that your readers are likely not familiar with what you're talking about, so details help them get a clearer picture.
Lastly, the second passage makes the importance of the event clear: it helped residents connect with younger family members, and it helped retirement homes seem less intimidating to children, so now some residents see their grand kids more often.
Step 6: Discuss What You Learned
One of the final things to include in your essay should be the impact that your community service had on you. You can discuss skills you learned, such as carpentry, public speaking, animal care, or another skill.
You can also talk about how you changed personally. Are you more patient now? More understanding of others? Do you have a better idea of the type of career you want? Go into depth about this, but be honest. Don't say your community service changed your life if it didn't because trite statements won't impress readers.
In order to support your statements, provide more examples. If you say you're more patient now, how do you know this? Do you get less frustrated while playing with your younger siblings? Are you more willing to help group partners who are struggling with their part of the work? You've probably noticed by now that including specific examples and details is one of the best ways to create a strong and believable essay .
"As a result of my community service, I learned a lot about building houses and became a more mature person."
"As a result of my community service, I gained hands-on experience in construction. I learned how to read blueprints, use a hammer and nails, and begin constructing the foundation of a two-bedroom house. Working on the house could be challenging at times, but it taught me to appreciate the value of hard work and be more willing to pitch in when I see someone needs help. My dad has just started building a shed in our backyard, and I offered to help him with it because I know from my community service how much work it is. I also appreciate my own house more, and I know how lucky I am to have a roof over my head."
The second passage is more impressive and memorable because it describes the skills the writer learned in more detail and recounts a specific story that supports her claim that her community service changed her and made her more helpful.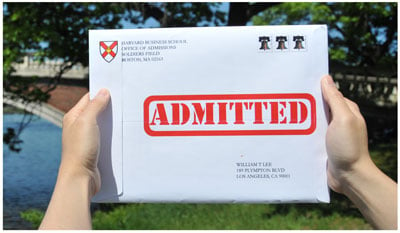 Want to build the best possible college application?
We can help. PrepScholar Admissions is the world's best admissions consulting service. We combine world-class admissions counselors with our data-driven, proprietary admissions strategies . We've overseen thousands of students get into their top choice schools , from state colleges to the Ivy League.
We know what kinds of students colleges want to admit. We want to get you admitted to your dream schools .
Learn more about PrepScholar Admissions to maximize your chance of getting in.
Step 7: Finish Strong
Just as you started your essay in a way that would grab readers' attention, you want to finish your essay on a strong note as well. A good way to end your essay is to state again the impact your work had on you, your community, or both. Reiterate how you changed as a result of your community service, why you found the work important, or how it helped others.
Compare these two concluding statements:
"In conclusion, I learned a lot from my community service at my local museum, and I hope to keep volunteering and learning more about history."
"To conclude, volunteering at my city's American History Museum has been a great experience. By leading tours and participating in special events, I became better at public speaking and am now more comfortable starting conversations with people. In return, I was able to get more community members interested in history and our local museum. My interest in history has deepened, and I look forward to studying the subject in college and hopefully continuing my volunteer work at my university's own museum."
The second passage takes each point made in the first passage and expands upon it. In a few sentences, the second passage is able to clearly convey what work the volunteer did, how she changed, and how her volunteer work benefited her community.
The author of the second passage also ends her essay discussing her future and how she'd like to continue her community service, which is a good way to wrap things up because it shows your readers that you are committed to community service for the long-term.
What's Next?
Are you applying to a community service scholarship or thinking about it? We have a complete list of all the community service scholarships available to help get your search started!
Do you need a community service letter as well? We have a step-by-step guide that will tell you how to get a great reference letter from your community service supervisor.
Thinking about doing community service abroad? Before you sign up, read our guide on some of the hazards of international volunteer trips and how to know if it's the right choice for you.
Want to improve your SAT score by 160 points or your ACT score by 4 points? We've written a guide for each test about the top 5 strategies you must be using to have a shot at improving your score. Download it for free now:
Christine graduated from Michigan State University with degrees in Environmental Biology and Geography and received her Master's from Duke University. In high school she scored in the 99th percentile on the SAT and was named a National Merit Finalist. She has taught English and biology in several countries.
Student and Parent Forum
Our new student and parent forum, at ExpertHub.PrepScholar.com , allow you to interact with your peers and the PrepScholar staff. See how other students and parents are navigating high school, college, and the college admissions process. Ask questions; get answers.
Ask a Question Below
Have any questions about this article or other topics? Ask below and we'll reply!
Improve With Our Famous Guides
The 5 Strategies You Must Be Using to Improve 160+ SAT Points
How to Get a Perfect 1600, by a Perfect Scorer
Series: How to Get 800 on Each SAT Section:
Score 800 on SAT Math
Score 800 on SAT Reading
Score 800 on SAT Writing
Series: How to Get to 600 on Each SAT Section:
Score 600 on SAT Math
Score 600 on SAT Reading
Score 600 on SAT Writing
Free Complete Official SAT Practice Tests
What SAT Target Score Should You Be Aiming For?
15 Strategies to Improve Your SAT Essay
The 5 Strategies You Must Be Using to Improve 4+ ACT Points
How to Get a Perfect 36 ACT, by a Perfect Scorer
Series: How to Get 36 on Each ACT Section:
36 on ACT English
36 on ACT Math
36 on ACT Reading
36 on ACT Science
Series: How to Get to 24 on Each ACT Section:
24 on ACT English
24 on ACT Math
24 on ACT Reading
24 on ACT Science
What ACT target score should you be aiming for?
ACT Vocabulary You Must Know
ACT Writing: 15 Tips to Raise Your Essay Score
How to Get Into Harvard and the Ivy League
How to Get a Perfect 4.0 GPA
How to Write an Amazing College Essay
What Exactly Are Colleges Looking For?
Is the ACT easier than the SAT? A Comprehensive Guide
Should you retake your SAT or ACT?
When should you take the SAT or ACT?
Stay Informed
Get the latest articles and test prep tips!
Looking for Graduate School Test Prep?
Check out our top-rated graduate blogs here:
GRE Online Prep Blog
GMAT Online Prep Blog
TOEFL Online Prep Blog
Holly R. "I am absolutely overjoyed and cannot thank you enough for helping me!"
Home — Essay Samples — Life — Professions & Career — Community Service

Community Service Essays
How i will contribute to the community, why community service is important for personal and social growth, made-to-order essay as fast as you need it.
Each essay is customized to cater to your unique preferences
+ experts online
Americorps Community Service
A discussion on the importance of community service assignments for students, why schools should require community service, the benefits of doing community service to students and young people, let us write you an essay from scratch.
450+ experts on 30 subjects ready to help
Custom essay delivered in as few as 3 hours
The Benefits of Community Service Experience for Me
Voluntary work at high school: why community service should not be mandatory, a discussion on why students should not be forced into participating in community service, a personal account of performing community service hours tutoring in high school, get a personalized essay in under 3 hours.
Expert-written essays crafted with your exact needs in mind
The Importance of Community Service Experience in The Career of a Professional Nurse
Proper amount of community service experience for teenagers, a narrative of my work experiences and community service at the brown county public library system, the experience and importance of an effective community service-learning, a personal narrative in greensboro youth council, a community service project, my experience in mastering the art of networking, review of st. anne's children's home and rehabilitation center, my potential to become a part of national honor society, reasons why community service is not for 18 years olds, my potential to further study business in the united kingdom, the talent of servant leadership: giving service above self, what does selfless service mean to you: the influence of wealth, should celebrities be the voice of humanitarian causes, how will you give back to your community, helping the poor and needy, relevant topics.
Dream Career
Career Goals
Work Experience
Administration
Social Work
By clicking "Check Writers' Offers", you agree to our terms of service and privacy policy . We'll occasionally send you promo and account related email
No need to pay just yet!
We use cookies to personalyze your web-site experience. By continuing we'll assume you board with our cookie policy .
Instructions Followed To The Letter
Deadlines Met At Every Stage
Unique And Plagiarism Free
Community Service: Mandatory or Voluntary? Essay
Introduction.
The issue regarding the importance of participating in community service has for long time generated intense debate among behaviorists. According to anthropologists, sociologists and other behaviorists in different fields, doing charity work or helping others fundamentally changes something in our behavior and ability to understand others.
Behaviorists argue that once you have worked on a community service project, you will want to continue helping others throughout your life. on the other hand, another group argues that forcing people to do community service in their town, city or country changes nothing inside the person's life and only serves to fix problems albeit temporarily.
Although both groups of people have valid reasons for their arguments, I tend to agree that every citizen of a country should require community service due to the enormous benefits accrued from the exercise. (KidsHealth)
According to a report by Diana Loupe titled Community Service: Mandatory or Voluntary?, the approach that one takes in joining community service can determine if the program will fail or not. The article narrates the outcome of community service schemes of two schools in the same state. In these schools, high school juniors were supposed to complete a certain amount of time in doing community service for them to be able to receive their high school diplomas.
In one group of schools known as Jefferson Parish, students had to complete 40 hours of service while in another school known as Chicago students had to complete 60 hours for them to be able to graduate. Although the students in Jefferson Parish School had to put shorter hours than in Chicago, the system failed before the involved students could graduate. The system in Chicago School is still existent close to ten years after its introduction. (Loupe)
By looking at the two schools, the situation in them was quite different. Although students in Jefferson had to put up with shorter hours than in Chicago, their system was rather forced. This made education officials to claim that the system took away academic hours hence leading to its scraping.
On the other hand, students from Chicago were given an option of choosing the activities they wanted to get involved in. On top of this, teachers got training on community service and students were encouraged to reflect on what they wanted to do. Unlike the situation in Jefferson where community service was done as a prerequisite for graduation, the system in Chicago had community and administrative support.
The outcome of this system was that students in this school were found to engage in some form of community work long after they had gotten their certificates. This example shows that engaging in voluntary community service while young has a greater impact for the participant in the future. On the other hand, forcing people to do community service does little in changing ones behavior. (KidsHealth)
Engaging in community service not only helps in transforming the behavior of young people but it is also helpful to adults. In the modern world, it is easy for families to feel detached from each other due to the long list of chores that parents have to deal with. However, choosing to do simple chores together can really make a big impact in bringing families together.
Psychologist's term engaging in community service projects to be one of the most effective ways of bringing families together. Volunteering not only enables parents to help the community but they also set up a good example for their children. Studies have showed that volunteering brings pleasure and pride to an individual.
Committing one's time to a cause that you believe in can bring untold joy in life. If children could be encouraged to join community service while at a young age, they would be willing to join community service even as adults. This would in turn encourage their children to join community service even at a young age hence change the course of a whole generation. (Bryant)
Another advantage that voluntary community service brings in life is in enhancing the social aspect of the elder members of the society. In most cases, majority of senior citizens find it hard to transition from work to retirement. By remaining productive, feeling useful and staying in touch with people whom they share things in common can help senior members of the society to adapt from the working climate and get accustomed to living on their own.
Upon retiring, many people lose contact with their fellow co-workers and pals when they leave their job places. If one lives without interacting with people, it is easy for one to become withdrawn and probably suffer from depression. By engaging in community service, seniors are able to not only get out of the house but they also get an opportunity to meet people who have the potential of becoming new friends.
Engaging in community service has been termed as one of the best ways that people can meet new acquaintances. It is often easy for senior people who were involved in community service in their early days to join service than their counterparts who are doing it for the first time. This goes a long way in showing why people should be encouraged to join community service while they are young. (Bryant)
On top of helping to improve people's behavior, community service helps in improving one's physical and emotional health. Today's world is moving at such a fast rate such that people do not get a chance to engage in physical activities. This takes a toll on their physical and emotional health.
Engaging in community work helps people to not only give back to the society but also to engage in physical activities that consequently help them to boost their health. Most importantly, community service gives one an opportunity to learn new skills that might help them in their personal lives. All these benefits can only be realized fully if people and especially the young are encouraged to engage in voluntary community service. (Bryant)
There are many theories surrounding the issue of community service. Some behaviorists claim that engaging in voluntary community service helps people to better their behavior later on in life. While this is true, it is important to ensure that people are not involved in forced community service since while it may fix a problem at the time being, it does nothing to make the person better in the future.
Studies show that people who engage in voluntary community service while younger have a greater probability of continuing with the service even when they are old. This teaches us that engaging in voluntary community service is something that should be encouraged to every citizen. However, it is important to ensure that one is given a chance to serve in an area of their interest.
Works Cited
Bryant, Barbara. Benefits of Community Service for Elder Citizens , 2010. Web.
KidsHealth. Community Service: A family's Guide to Getting involved , 2010. Web.
Loupe, Diane. Community Service: Mandatory or Voluntary? , 2000. Web.
Chicago (A-D)
Chicago (N-B)
IvyPanda. (2019, August 20). Community Service: Mandatory or Voluntary? https://ivypanda.com/essays/community-service/
"Community Service: Mandatory or Voluntary?" IvyPanda , 20 Aug. 2019, ivypanda.com/essays/community-service/.
IvyPanda . (2019) 'Community Service: Mandatory or Voluntary'. 20 August.
IvyPanda . 2019. "Community Service: Mandatory or Voluntary?" August 20, 2019. https://ivypanda.com/essays/community-service/.
1. IvyPanda . "Community Service: Mandatory or Voluntary?" August 20, 2019. https://ivypanda.com/essays/community-service/.
Bibliography
IvyPanda . "Community Service: Mandatory or Voluntary?" August 20, 2019. https://ivypanda.com/essays/community-service/.
Objecting to David Armstrong's Behaviorism
Behaviorism Definition
Logical Behaviorism as a Subset of the School
Cognitive Psychology Evolution Aspects
Great Debates on International Relations Theories
The Philosophy of Psychology
Behaviorism and Its Impact on Psychology
Psychological Testing: Principles, and Applications
Psychological Issues: "Behaviorism" by John Watson
Abnormal Psychology and Behavioral Interventions
Motivation: Selfish Interests
Do Violent Video Games make People Violent?
The Future of Psychology
The Personal Shopper in Marketing Strategy
Motivation Evaluation: Martin Luther King Jr.
Essays About Community Service: Top 5 Examples Plus Prompts
If you are looking for your next writing topic, discover top examples of essays about community service and helpful writing prompts in our guide.
Community service refers to an individual or a group's volunteer work dedicated to improving the community and its people. In America, Benjamin Franklin introduced community service in the 18th century by developing the idea of ​​the first volunteer firehouse in Philadelphia . Since then, stepping up has become a norm, with more people encouraged to participate.
Volunteering helps individuals gain experience, improve self-esteem, expand knowledge, and promote healthy goals. In addition, choosing community service as a topic in your essay allows you to explain its significance to entice your readers to get involved. To give you an idea of ​​how to write essays about community service, here are five examples that will help you.
5 Top Examples On Essays About Community Service
1. essay on community service and its importance by joni kim, 2. community service experience: essay on what i learned by anonymous on gradesfixer.com, 3. why is community service important by perry mullins, 4. concept of the community services in modern society essay by anonymous on ivypanda.com, 5. community service experience essay by writer molly, 1. community service vs. volunteering, 2. community service: then and now, 3. why we should volunteer, 4. community service in schools: mandatory or voluntary, 5. community service and its influences, 6. types of community service, 7. my community service experience, 8. donation or service: what's better to give.
"The service helps the group of people in need, for example, senior citizens, children, people with disability and the likes. Sometimes community service is geared towards solving problems related to the needs of community members, especially low-income earners."
Kim explains that community service is a voluntary action done through various means. It includes health and child care services, education, housing, and other improvements to aid and support the community members who need the most assistance. Then, Kim focuses on its importance to individuals, the community, and the country. The essay showcases how community service improves social, interpersonal, and decision-making skills. It also allows students to explore and find their interests. Ultimately, Kim believes that the real-life experience of volunteering assists in determining one's career path, providing advantages when applying for a job.
"This experience has helped me to cherish my ability to influence and impact others in a positive way, and it helped me to look at community service as a benefit for myself, instead of just another obligation to fit into my schedule."
In this essay, the writer reflects on their community service experience, sharing the gains they reaped from the program. They discuss how their undying love for animals and tight-knit communities made them realize the gravity of sharing. They also had the opportunity to strengthen and develop a new set of talents and skills from the encounter. However, the author also mentions that when the desire to do good morphs into a forced responsibility, it leads to failure. The writer says they often receive more benefits than the people and animals they help, as the experience makes them more patient, flexible, and responsible.
"True volunteering lies in an individual's will and drives to help other and enforcing it eliminates that drive."
Mullins focuses his essay on explaining why it should not be mandatory for students to do community service. For him, mandatory volunteering takes away the true meaning of volunteerism. Students only view it as additional work – an obligatory criterion they must check off their list to graduate. He claims that students will gain nothing but stress instead of new skills and knowledge when compulsory community services are in place.
"As for me, I consider community work as a good opportunity to get the main idea of some particular services, still, I would not have the same great desire to participate in social life if the services would become obligatory for graduation."
In modern society, volunteering is becoming a necessary factor in many organizations. People with experience in community service have more opportunities to get a job. The author delves into community service's importance but also criticizes that making it a requisite takes away its value. With various arguments from professionals like Alina Tugend , the essay further argues that no one would want to receive help from people who consider it an obligation.
"The community service project is different from other school educations the community service can teach us how to love others and how to fulfill our heart with joy."
Molly dislikes homeless people because of their appearance and smell, but this all changes when cleaning and selling preloved items to homeless people becomes the best experience of her life. Community service taught her that the homeless are no different from her. She also learned to be thankful for her situation. She concludes that after the program, she became more respectful, responsible, and caring to other people.
Do you want to secure that A+ Grade? Check out our round-up of the best essay writing apps for students and academics.
8 Helpful Prompts on Essays About Community Service
If you're still confused about the topic and can't choose what to talk about, you can use the prompts below:
To write this prompt, the first part of your essay should discuss the meaning of community service and volunteering. Next, identify and examine the different characteristics of a community service worker and volunteer to clearly explain their similarities and differences. Then finish your essay with your opinion on the matter or look for more information you can expound on in your own words.
This prompt shows how people's definitions, processes, and perceptions of community service changed over time. Research and write down how community service started in your country or area to make it more relatable. Include examples of community services that made a big difference for the community and consider how these services impacted people's lives.
Explain to your readers what voluntary work means and why exposure to it is crucial. Next, write the advantages and disadvantages of volunteering and what they should expect if they decide to be a volunteer. Finally, share your experience to clarify your comments, suggestions, and other points.
The decision to make community service mandatory in every school is still up for debate. First, pen your opinion on this topic and whether or not you agree with compulsory community service. Then, discuss your reasons and provide examples or factual evidence to support your arguments.
Identify and scrutinize the positive and negative effects of community service. Find news articles where one type of community service impacted its volunteers, community, and people differently. Write down how the organizer dealt with different situations and if it affected the program's outcome.
There are three kinds of community service: direct, indirect, and advocacy. First, discuss and give examples for each one. Then, explain how these services differ from programs under service-learning. For example, direct community service includes directly serving homeless people food and clothes, while in service-learning, volunteers will teach people to garden and earn income.
Use this prompt to share your memorable experience while doing community service and what you learned from it. It doesn't matter if it's a short program at your school, work, or organization. The important thing is that you have experience in community service. Include your initial reaction and if it changed over time while you were doing the service.
Some choose to donate money to various organizations that perform community service. Others join the program and personally help other people. In this prompt, share your opinion on the topic and whether you consider donating as community service. To make your essay more intriguing, look for prominent personalities who consistently contribute or engage in community service versus those who only present monetary assistance.
AI grammar checkers are powerful resources that can help you improve your writing. See our guide on how to use an AI grammar checker. For help with this topic, read our guide explaining what is persuasive writing ?
Maria Caballero is a freelance writer who has been writing since high school. She believes that to be a writer doesn't only refer to excellent syntax and semantics but also knowing how to weave words together to communicate to any reader effectively.
View all posts