Eagle Scout College Essay Samples And Tips For Admission
One of the most dreaded parts of applying to colleges and universities are the supplemental essays. As an Eagle or Life Scout, you might be wondering how best to write about your Scouting experience — or maybe whether you should even include it at all (You should 🙂 ).
Worry no longer! In this article, we'll be covering some of the best ways to make your Scouting experience shine on application essays and even the Common App. Plus, I've also pulled together some fantastic example essay passages so you can get a feel for the writing style of great college applications.
How Should You Write An Eagle Scout College Application Essay? When writing about your Scouting experience on a college application essay, your main goal should be to tell a story about personal growth. The essay should be free of acronyms and easily understandable. The best topics to write about, for most scouts, are their unique outdoor experiences, troop leadership roles, and Eagle Scout service project.
However, there's a lot more that goes into a successful application! Carefully read the section below to learn the best methods of structuring your application essay. Then, we'll be jumping into some real-life examples of the best ways you could write about your Scouting experience to really make your application stand out to an admissions committee!
How to Structure a College Admissions Essay
Do you know the ways your Scouting experience can help you stand out on a college application ? If you don't, I'd highly suggest checking out the linked article! College admissions essays may be the trickiest documents you'll ever write, as these personal statements require both conciseness and detail. Therefore, use everything you can to get a leg up! Your writing structure will be key to clearly communicating your message.
To create an effective structure, you first need to decide on your essay's message. What is your main point for the beginning, middle, and end of your essay? Often, effective application essays begin with a story of a personal obstacle, guide your reader to the problem's unexpected solution, and then end with a description of the lessons you've taken away from overcoming the challenge you've faced.
The Challenge->Solution->Takeaways structure is also effective when writing informative anecdotes in your essays. Here's a quick excerpt showing of how I used this structure in one of my actual college application essays:
Challenge: In my freshman year of high school, a classmate and I were tasked with creating a joint presentation detailing the effects of GMOs on the environment. I had prepared my materials beforehand, so, naturally, I was excited to speak. My partner, however, had completely forgotten about the project and hastily began to plan a way out. Solution: After I'd delivered my portion of the presentation, complete with graphics and pie charts, I anxiously stepped aside and began mentally preparing for my partner to get us both laughed out of the room. To my dismay, my partner resourcefully rolled a short but informative Youtube video relating to the subject, and then, in a stroke of genius, improvised a quick activity. In seconds, the entire classroom was gleefully chanting the NATO phonetic alphabet parodied to GMO-related terminology! Takeaways: I was struck, and my B to his A was all it took to convince me that effort is not directly proportional to success. From that moment, I realized that I needed to think less about the work and product itself, and more about the audience that I was delivering my creation to.
I'm sure you have stories like this in your own life as well! In Scouting, maybe you thought you'd be a great leader right away, but later realized you needed to improve your approach. Maybe your path to Eagle had a few twists and turns. Either way, by using this structure, you can better place the reader in your shoes and guide them through an interesting and exciting journey.
Remember, the goal of your admissions essay should be to show as much of your personality to the reader as possible. Tell a story. Let them see you as a unique, endearing individual, and try to get them to like you. By describing a challenge, you show vulnerability and mark yourself as the kind of person who's able to reflect, learn, and overcome difficulties.
Sample Outline For An Eagle Scouts Admission Essay
Now that you know how to effectively structure your story, it's time to begin looking at a few essay samples that you can draw on for inspiration. As an Eagle Scout myself, there are 3 main Scouting topics and values I'd recommend writing about in your own application essays.
Earning Eagle: Personal Growth and Persistence
Leading Your Troop: Teamwork and Leadership
Your Eagle Scout Service Project: Service and Contribution
Each of these three topics demonstrates values that are in high demand by universities. However, even if you don't choose to write about these topics specifically, it's still important to come up with a value-packed idea to serve as the core of your essay. I'd recommend watching the following video (8:51) for some great tips on coming up with your own essay idea.
Have a general idea for what you'll be writing about? Great! Below, I'll first be covering the best ways to capture your reader's attention and frame your experiences. Then, with sample essays, I'll be breaking down some of the best techniques for crafting a structurally-perfect application!
Capturing Your Reader's Attention With Scouting
Your 'hook,' which serves to capture your reader's attention, should be a concise but intriguing statement that reflects your personality. Hooks can take many different forms and engage the reader through the use of quotes, excamatory statements, or even questions.
Personally, this was the hook I used in one of my own college essays:
"Guten morgan, wie gehts. Ich heiß Cole. Ich bin seibzehn jahre alt." I hear myself echo as I stand before my German class. Nervous, I mouth a half-smile and try to remain calm. Apprehensively making eye contact with the faces before me, even at a glance I can tell that this room is inhabited by people from all corners of the world. Judging from her defined jawline and shining blond hair, the girl who's absentmindedly looking away appears to be Russian. The bespectacled boy with the tousled dark hair who wears a badly-translated t-shirt seemed to be distracted as well, reading from what I can only guess to be a Chinese dictionary. Another girl sits beside me, dressed in alternative clothing and sporting a septum piercing; judging from her edgy look, one would never have guessed she was from the suburbs of Rhode Island. Hearing the melody of birds chirping, I glance outside the window. On that beautiful Autumn afternoon in Switzerland, I see snow glistening on the Rhône glacier. It's an enormous mass of brilliant blue hues, swirled together, filling the space between two gargantuan mountains: the Schwartz Horn and the Eiger. At that moment, a thought crosses my mind: "How on earth did I, just some kid from Hawaii, wind up in a place like this?"
While my introduction isn't perfectly written, I think it does a solid job of capturing attention and pulling the reader down the page. Your essay should do the same! Keep in mind, my essay was about personal diversity and transitions, so this introduction really catered to my core theme. Your intro should also be informed by your essay's main idea.
Now for some example hooks! If the focus of your essay is your Scouting experience, some possible hooks might be:
I figured I'd peaked at the ripe old age of 13 years old when Scouting officially granted me the power to mobilize a legion of 12-year-olds in carrying out community service projects.
I've recently come to the realization that community service just isn't for me. Now before you start making assumptions, keep reading.
Inside the meeting room of South Church where I'd spent almost every Thursday night for the past six years, I held my breath as the whole troop stood by me awaiting a decision. What hung in the balance was the culmination of years of commitment and hard work since joining my Scout troop at age 12.
Who'd have ever guessed that a single small disc made of fabric and glue was exactly what I needed to catalyze my passion for (Topic)? When I began working on the (Topic) merit badge…
Basically, the point of your hook is to first grab attention and then segway into a significant experience that will continue to intrigue your reader. Tell a story around your experience, then identify a key value that you've learned or embodied which will serve as the core of the essay.
In the next section, I'll teach you to craft a thesis statement based on your core theme!
Eagle Scout Values as a Core Theme
Now that you know the point of your introduction, it's time to get into the meat of your essay: your core theme. Your core theme should be based around the values that make you, you. Remember, a reader should be able to identify your core focus at least halfway through your essay. The most effective way to do this is with a thesis statement!
It might seem like you don't need a thesis statement for an admissions essay but having one or two sentences to encapsulate your core theme will ensure that your essay is coherent from start to finish.
Using our examples from earlier, here's what an effectively phased thesis might sound like:
Earning Eagle: The 4 years it took me to earn Eagle taught me more about persistence, leadership, and growth than I'd learned in my previous 12 years of schooling. ( What you do now, in contrast to your first story)
Leading Your Troop: In my time with troop (troop ), I've learned that skillful and supportive leadership can make any team greater than the sum of its parts. By appreciating each other's faults and growing together, my patrol was able to put aside our differences and. ( reference story) ..
Your Eagle Scout Service Project: Serving the ( Area ) community through my Eagle Scout Project was the most rewarding thing I've ever done. Through collaboration, sheer will, and an overwhelming desire to do good, I was able to bring together ( number ) volunteers over a total of ( time ) manhours, to (your result). Now, when faced with seemingly insurmountable challenges, I ( how you grew).
Remember, your thesis should perfectly suit your essay. Now that you know each of the ingredients for an amazing personal statement, it's time to review some examples! Most of the experts agree that the best way to write well is to read good writing. Afterward, you'll be ready to craft your own application and get that "Yes." 🙂
Eagle Scout College Essay Samples and Examples
Below is a great excerpt from a personal statement that talks about a scout's journey to Eagle. The writer does a fantastic job explaining the wide-ranging value of merit badges.
The Importance of Merit Badges
It was a long journey from an energetic adolescent to the mature man I am today. With every merit badge earned, I learned a valuable lesson about how to conduct my life. For example, the Personal Management merit badge taught me how to manage a budget. The Family Life badge gave me the skills to pitch in and help my parents run a household. Two trips to West Point Military Academy for Scout jamborees exposed me to cadets who were studying to be US Military officers and made me think about a military career. Source: https://www.collegeessayconfidante.com/sample-essays/
Leadership in Scouting
Leadership means holding yourself to a higher standard and putting your fellow scouts above yourself. In my last six years as a Scout, I have led others in finding their strengths, weaknesses, and encouraged boys to work as a team to accomplish a common goal. I started as an Assistant Patrol Leader and worked my way up to the highest leadership position, Senior Patrol Leader. Source: https://inlikeme.com/leadership-essay-scouts-effort/
Reflecting on How to be a Great Leader
While in Scouting, I took on multiple leadership roles and gradually became more involved in my troop. With those roles comes a great responsibility. Once you become involved and have responsibility, it is up to you how you want people to recognize you. You can be the leader who just points fingers and gives orders, or you can be the leader who teaches others how to do their job, is involved, is supportive and gives rewards when it is appropriate to do so. It may be difficult to do, but a true leader puts others before himself. Source: https://blog.scoutingmagazine.org/2014/01/14/what-scouting-did-for-me-a-recent-eagle-scout-tells-his-story/ Written by Ryan Eberlie
Your Eagle Scout Service Project
These experiences molded and shaped me. But the most significant experience came from completing my Eagle Project, during which I recorded the oral histories of eight war veterans from World War II, Korea, and Vietnam. As I listened to their stories, I learned the meaning of self-sacrifice. The project took 140 hours—longer than a typical Eagle Project, but while I was working on it, I was not thinking about the time I was spending or even whether I would make Eagle if I completed the project. My only focus was on preserving the history of these noble citizens. That is when I understood why I felt no different the night my Scout leaders named me an Eagle Scout. It was because what was inside of me—a commitment to public service and a willingness to sacrifice—had been there all along. Also by Ryan Eberlie
Reading well-reviewed essay samples is something I did when crafting my own personal statement, and it definitely paid off! If you're looking for more amazing personal statements to draw inspiration from, I'd highly recommend checking out the accepted essay collection from Johns Hopkins university
Now that you know what good writing sounds like, there are only a few more things you need to know to knock your personal statement out of the park! Firstly, try to place yourself in the admission's officer's shoes and connect your experience to what's most relevant to them.
Consider, how will this experience help me at the school I'm applying to? What kinds of students are they really looking for? Have they seen an essay like mine before; is the story I'm telling unique enough? Use these questions to guide your writing, and connect your essay's conclusion to your future ambitions. This, in itself, is a recipe for success!
Mistakes to Avoid on an Admissions Essay
Now that you've learned what to do when writing a college essay, it's also important to keep in mind a list of things not to do. You'll definitely want to avoid any cliche's in your essay, and use impeccable grammar to convey your point. Remember, certain errors can make admissions officers immediately stop considering your application.
While we could spend hours talking about what not to do, I think the video (12:59) below does a great job of covering the most common mistakes students make. By avoiding these traps and improving your writing style by reading successful applications, every university will be dying to admit you!
General Tips To Keep in Mind While Writing Your Own Essay
In closing, here are 8 essential tips that you should keep front of mind when writing your essay. In this article, we've gone over a lot, but these points will help you to easily recall what we've covered so that you can write an incredible, engaging college essay!
Conveying passion, critical thinking skills, and experiences, through a story, are key to making your application stand out.
Essays should be free of grammatical errors. This is crucial! Get your English teacher to edit your essay, if possible.
Don't submit your first draft or even your second. Work and rework your drafts so that every word is strategically placed for maximum impact.
Remember the Challenge->Solution->Takeaways structure we covered earlier. Use it to make your stories more engaging.
After describing an experience, make sure you analyzing the skills that you've learned and developed as a result. Have clear introspection.
Show your personality! Get the admissions officer to laugh or like you. Make it difficult for the reader to get bored or stop reading partway through.
Read successful essays from previous years. By drawing on many sources, you'll improve your writing and develop a unique style.
Avoid common mistakes. Don't use cliches and keep your essay flowing smoothly,
Got it? Awesome! With these tips, not only will you be able to craft an essay that'll get you into your dream school — you'll also be able to write competitively to win Eagle Scout Scholarships ! Click the link to check out my painless guide to finding (and winning!) financial opportunities that are exclusive to Eagle Scouts. 🙂
You've made it! To thank you for sticking with me to this point, below are a few facts you might consider mentioning to bolster your application essay. Numbers lend credibility to your personal statement and could help to better communicate your accomplishments. Use them if they fit your theme.
You're part of the 4% of scouts who've earned the rank of Eagle! Alternatively, you can emphasize that 96% of scouts don't reach Eagle.
You've likely completed 100's of community service hours and lead ambitious projects. Mention that!
At a minimum, you've spent 2 YEARS of your life involved in Scouting to become an Eagle Scout. If that isn't commitment, I don't know what is!
You've earned at least 21 merit badges in an eclectic range of disciplines. The ability to master new skills is key to success in university.
At this point, if you're not 120% sure of what you plan to write about, I'd highly recommend checking out my article on the 7 best skills to highlight on Eagle Scout college applications . If you exhibit these values in your own life, they might be the core idea of your accepted college application essay!
Give yourself a huge pat on the back for reading this far! That kind of persistence is also what helped you to reach Eagle, and likely what'll get you into the university of your dreams. Wishing you all the best on your applications and beyond. 🙂
I'm constantly writing new content because I believe in Scouts like you! Thanks so much for reading, and for making our world a better place. Until next time, I'm wishing you all the best on your journey to Eagle and beyond!
Recent Content
99 Epic BSA Activities: Scouts Share Their Favorite Troop Adventures
Being a BSA Scout is one of the most unique and rewarding activities that any young person could be involved in. From camping and earning merit badges to building friendships and even learning...
How To Plan An Eagle Scout Project: An Easy 5-Step Guide
A large-scale service project is one of the final obstacles that you'll need to overcome to reach Scouting's highest rank: Eagle Scout. If you're a Life Scout in the process of planning your own...
Eagle Scout Requirement 6: Attach to this application a statement of your ambitions and life purpose and a listing of positions held in your religious institution, school, camp, community, or other organizations during which you demonstrated leadership skills. Include honors and awards received during this service. Take part in a Scoutmaster conference with your unit leader.
Request another
Follow class ace :.
Home — Essay Samples — Life — Boy Scouts — Eagle Scout: Strengthening Leadership Skills

Eagle Scout: Strengthening Leadership Skills
About this sample

Words: 1337 |
Published: Apr 17, 2023
Words: 1337 | Pages: 3 | 7 min read
Table of contents
Introduction, eagle scout .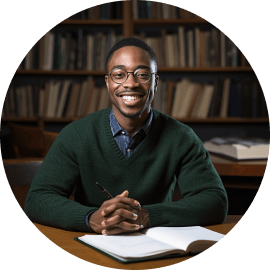 Cite this Essay
Let us write you an essay from scratch
450+ experts on 30 subjects ready to help
Custom essay delivered in as few as 3 hours
Get high-quality help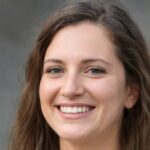 Verified writer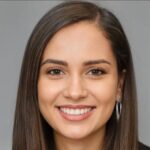 + 120 experts online
By clicking "Check Writers' Offers", you agree to our terms of service and privacy policy . We'll occasionally send you promo and account related email
No need to pay just yet!
Related Essays
1 pages / 647 words
1 pages / 620 words
2 pages / 1006 words
2 pages / 767 words
Remember! This is just a sample.
You can get your custom paper by one of our expert writers.
121 writers online
Still can't find what you need?
Browse our vast selection of original essay samples, each expertly formatted and styled
Related Essays on Boy Scouts
My involvement with the Boy Scouts organization began at an early age. I began in the lower of the Scout divisions: Cub Scouts. However, the most important skill I learned was the importance of community service. The first [...]
Whatever kind of utensil you use, make sure you clean it with hot water(excluding plastic ware) and a good scrubber(including plastic utensils). If at all you think your utensil are of no use now, then you can make use of it as [...]
In our new emerging society today with the amazing access to online shopping instead of traveling to the store, which could take precious time away from us. As we can see the delivery trucks passing by our neighborhoods, more [...]
The picture depicted is an advertisement posted by Go Vegan in an effort to convert non-vegans to a vegan lifestyle. The advertisement uses a variety of appeals, imaging choices, and wording choices to make this attempt. The [...]
It's amazing how much the world can change in such a short amount of time. I'm only 23 years old, but the world I remember as an adolescent seems so far away and make believe, almost like it was all just a dream or something I [...]
Holiday shopping is a stressful time of the year. Usually beginning on Black Friday and extending through Christmas, stores try to have a variety of tactics to get customers into their doors and away from their competitors. [...]
Related Topics
By clicking "Send", you agree to our Terms of service and Privacy statement . We will occasionally send you account related emails.
Where do you want us to send this sample?
By clicking "Continue", you agree to our terms of service and privacy policy.
Be careful. This essay is not unique
This essay was donated by a student and is likely to have been used and submitted before
Download this Sample
Free samples may contain mistakes and not unique parts
Sorry, we could not paraphrase this essay. Our professional writers can rewrite it and get you a unique paper.
Please check your inbox.
We can write you a custom essay that will follow your exact instructions and meet the deadlines. Let's fix your grades together!
Get Your Personalized Essay in 3 Hours or Less!
We use cookies to personalyze your web-site experience. By continuing we'll assume you board with our cookie policy .
Instructions Followed To The Letter
Deadlines Met At Every Stage
Unique And Plagiarism Free

Eagle Scout Essays
Eagle scouts ambitions.
The reason for me of wanting to achieve the rank of Eagle Scout is a matter of wanting to do better than the norm. It is often tempting to want to sit around and accomplish nothing, only desiring instant gratification. My ultimate goal in life is to have a successful and sustaining career and to be able to have a happy wife and children. By getting the rank of Eagle Scout, I can show myself that my hard work and perseverance can pay off and that I am only one step closer to reaching the future that
Eagle Scout Accomplishments
Achieving the rank of Eagle Scout has been one of my greatest accomplishments of my life. Getting my Eagle Scout has given me three great benefits; the first one is many life skills, benefits while applying for a job, and people look up to me as an Eagle Scout. Getting this award has been a great honor and has taught me many of the life skills needed to be successful in today's modern society. Eagle Scout is the highest rank in the Boy Scouts of America. This award is looked very highly of in the
Eagle Scout Statement
a boy scout the very idea to me seem a bit embarrassing. The only reason why I became a boy scout was because my father had heard that Boy Scouts teaches young men discipline and respect so he dragged me to a meeting and signed me. The passion he had for scouts was inconceivable he believed that it will one day help me to become a great man and I had faith in his judgment. So on that very night I looked him straight into his eyes and told him " Dad I promise you I will become a Eagle scout and stick
Persuasive Essay On Eagle Scouts
Scouting, Ladies and Gentlemen, and Eagle Scouts... I would like to start by saying: there are no more important people in this room than the two young men we honor here. If there were a Congressman, a United States senator, a governor, or even a chief executive officer of a FORTUNE 500 company here today, there would be no one in the room more important than our new Eagle Scouts. They are among the most important people in America. These two new Eagle Scouts are the worthiest members of the greatest
A True Eagle Scout
person out of the five percent of all Boy Scouts who will become Eagle Scouts. It is a great honor, and you should try to succeed in your goal. However, becoming a true Eagle Scout is not just done by completing the requirements and finishing a project; you also have to display all of the qualities that a true Eagle Scout should exemplify. You have to be able to earn that honor, and through this essay you will learn about all it takes to be an Eagle Scout including the book requirements, the merit
Personal Narrative: Eagle Scout
Ever since I joined scouting as a Senior Webelo, I wanted to become an Eagle Scout. I started my journey by obtaining my Arrow of Light, then bridged as soon as I could to Troop 0713 located at American Martyr's church in Manhattan Beach. Now at age 14 and going into tenth grade, I stand on the brink of success regarding my Eagle Scout award after years of hard work and determination. Outside of scouting, I am very involved at various churches around the South Bay area. I have volunteered mostly
Eagle Scout Short Term Goals
I am Jacob Heeter, member of Troop 56, from Knox, PA. I did my Eagle Scout Project making a handicap accessible walkway from the road to the building at Camp Coffman, Cranberry, PA. I have many ambitions after becoming an Eagle Scout, based around short term goals, after graduation, and career choices. My short-term goals will be completed throughout High School. I am taking a lot of Mathematical classes in High School, this year I am taking Statistics and Business Math. Next year I will either
How To Become An Eagle Scout Essay
scoutmaster in front of me, and the audience behind my back, I feel like this accomplishment will not only help me develop as a leader, but also as a person. Becoming an eagle scout is more than a badge and a rank; it is a sense of duty and fulfillment that I have sought for so many years and am finally able to achieve. From Cub Scout to Eagle Scout, like adolescence to adulthood, this momentous occasion symbolizes my entrance into a new world and my readiness to tackle the challenges it has in store for me
The Importance Of Being An Eagle Scout
was being a Boy Scout and attaining the rank of Eagle. Becoming an Eagle Scout was a goal of mine and one of many other people, but only four percent of the people that join Boy Scouts end up earning the rank of Eagle Scout. Starting at Tenderfoot and moving up six ranks to Eagle takes a couple years of hard work. You have to earn a certain number of merit badges, spend many nights camping, and you have to work a lot of service hours. Finally going through Boy Scouts and getting Eagle changed my life
Sam Walton and Wal-Mart
moved from town to town in Missouri. This would traumatize most children but for the Walton boys though it was no big deal. This could be seen when Sam was in 8th grade at Shelbina he became the youngest boy in the state's history to become an Eagle Scout and this was only a start of his many of accomplishments. As Sam Walton grew up he was always an ambitious boy. He attended Hickman High School in Columbia there he played basketball and football, in which he was the starting quarterback for
My Eagle Scout Project
The most honorable experience that I have had is working on my Eagle Scout project. I learned how to become a better leader, tackle difficult situations and how to work with others. All of these skills helped me be a better person. Being a leader is no simple task. During my Eagle Scout project, I lead a range of people, from adults to youth. It was my job to make sure everyone was working and, that everyone was capable of doing their task. I had many issues doing this throughout my project because
Camp Chawanakee
During my life, So far a lot of my greatest memories involve Boy-Scouts. One of the best moments, I remember is my very first Summer Camp. I had been involved in Boy-Scouts for around four months. I had been told about Camp Chawanakee from other Scouters and I was so excited to go. It was around 3 weeks before we would be going to camp. Before we went to camp, we got to pick some merit Badges we would be doing. I had 5 class periods and 3 of them were going to be trail classes. So I had 2 more badges
Core Values Of Eagle Scout
The core values I think represent me the best are Honesty, Friendly, Helpful, and Courteous. These are a few of the things I learned from achieving the rank of Eagle Scout in my Boy Scout troop, the scout law has twelve core values but these are the ones that best represent me. Each of these four words I depict in my everyday style whether its helping someone with directions or holding the door open for someone whose hands are full to making sure that I am polite to everyone I meet and making sure
What Is Eagle Scout Essay
Army soldier and playing war games on my Xbox or computer, I belonged to the Boy Scouts, there I really think my passion to serve my country started to show. I spent many hours volunteering, camping, and learning how to survive as a young man. I earned my Eagle Scout by the age of fifteen and as I continue to follow the Boy Scout motto "On my honor, I will do my best to do my duty to God and my country and obey the Scout Law; to help other people at all times; to keep myself physically strong, mentally
Boy Scouts Life Lessons
Many people believe the Boy Scouts of America, BSA program is blemished due to current events. However, I think boy scouts is a great thing. The program really gave me many new experiences and showed different aspects of the world. More importantly, my personal experiences shaped who I am by helping me overcome fears at many levels. One of the main concepts taught in scouting is team work. Even though I'm really introverted and scared of new people boy scouts taught me how to work as a team even
Unique Design and Life Calling
All of us are created in God's image, however we are all different in terms of our strengths, passions, and our life experiences. When God uses us with our design his kingdom is created and his will is done on earth. In this paper I will try to describe my unique design to you and how that relates to my life calling. Life calling is the specific area where Foundational Values, Unique Design, and Personal Leadership all over lap and align to create clarity or life calling. In Unique Design there is
animals has a characteristic similar to the hawk. Even though owls are not related to eagles, falcons, and vultures they have similar hunting habits and similar equipment for catching and killing - sharp, hooked beaks, and strong, sharp, curved toenails or talons. Owls are nocturnal for the most part and the others hunt during the day. Hawks evolved from raptors which also were birds of prey. Hawks evolved with eagles and falcons mainly but also with some other birds as well. Habitat and Biome Hawks
Hotel California Poem Analysis
Hotel California is a song written and sung by the members of The Eagles, Don Felder, Don Henley, and Glenn Frey. The song is telling the audience that all dreams have two sides, a bright side and a dark side. The Eagles uses this song to remind us if we are not being careful of what we do or who we met, our hopes and dreams will turn into ashes. And we will fail into a situation where we are too depressed of what we have done that we can't climb back up and start over again. A theme in this song
The Greek Goddess Hebe
dominate. The curvilinear lines are found in the way the woman 's body is positioned, the eagles wing and claws, the way the woman's clothing in draped, the leaves, and in the spout and the handle of the pitcher. Diagonal lines also are shown in this painting. These lines can be found in the woman's arm that is exposed, the lines of sight from the woman to the eagle and the position in which the head of the eagle is. These two types of lines help convey a sense of movement, curvilinear lines are also
Lord Of The Flies Monologue
Crows, always the crows. They settled on the roof of the church even before the injured were dead. Even before Vince had finished taking fingers from hands. I leaned back against a house, looking at the crows, dozens of them watching and waiting for their feast. The whole town ran red, blood on the cobblestones, in the well and on the walls. The corpses and the wounded we had piled all together, ready to burn. Flies were swarming around the mountain of corpses, some injured trying to get out. Some
[ December 4, 2023 ] Maryland Scouts nail opportunity to promote Scouting during local PBS show App Feed - For Leaders
[ December 1, 2023 ] Georgia Scouts pay tribute to Rosalynn Carter, and more inspiring news from the week App Feed - For Parents
[ November 30, 2023 ] Bookmark these four resources to keep up with the Cub Scout program updates App Feed - Cub Scouts
[ November 28, 2023 ] National Sea Scouts boatswain promotes program App Feed
[ November 27, 2023 ] Let's tip our caps to Chief Scout Executive Roger Mosby as he retires App Feed - For Leaders
Worth reading: Eagle Scout's essay on "The Importance of Scouting in America"
In a passionate, well-thought-out essay that also serves as an excellent endorsement of Scouting, Julia Shepherd, a member of the BSA's inaugural class of female Eagle Scouts , starts by listing a handful of famous Eagles. Then, she writes:
These people have all made their mark on the world, a path led to them through Scouting. Leaders have to make decisions, be problem solvers, face adversity, and follow their moral obligations – all principles of Scouting. … Teaching young girls and boys the values of responsibility, loyalty, leadership, and camaraderie at this age equips them for life in the reality we live in. In the ever-changing society that we are a part of, these characteristics are fundamental for children to possess and carry with them into adulthood.
The essay was part of a Central Florida Council scholarship contest. Apparently, the judges were as impressed as I was: They awarded her first place.
The importance of the uniform
Julia, from Troop 4773 in Longwood, Fla., expresses her thoughts on — among other things — the importance of the principles that kids learn in Scouting. She also uses the Scouts BSA uniform as a metaphor for everything that Scouting is about.
All of the different components of the uniform combine to form a harmonious unit, much like Scouts in America. Although there is much more to a Scout than the uniform they wear, it encapsulates everything that Scouting stands for. From the leadership to the unity to the citizenship, the uniform and the values embodied within it resemble the true importance of Scouting in America.
The uniform belt, Julia says, represents the support Scouts show to each other.
Whether it is at a troop meeting or on a camping trip, Scouts are almost always working together. Building the trust and skills to work in a team empowers everyone to continue pushing towards the goal.
The neckerchief slide holds the neckerchief in place, as Scouts must hold onto their values. The position patch signifies leadership. And the council patch represents the community to which all Scouts belong.
The importance of character
Julia interjects some personal anecdotes throughout, including the time she and some other older Scouts helped some new Scouts set up their equipment the first time they went camping. She also emphasizes the benefits of the BSA's merit badge program.
The Personal Fitness merit badge discovered my love for tennis, the Citizenship in the Community merit badge formed my aspirations to run for city council, and the Fingerprinting merit badge intrigued my career interest in forensic science. Exploring these new subjects at a young age helps pinpoint future aspirations and goals.
Julia, who is now studying neuroscience at the University of Central Florida, concludes her essay by writing about perhaps the most important patch of them all: the U.S. flag emblem worn on the right shoulder.
America needs the youth's generation to be endowed with the values of hard work and morals to better the future of our world and our society. … Scouts are our future, and they are equipped with a skillset that gives me confidence and faith in the future of our country.
Click here to read Julia's essay in its entirety.
Support the Eagle Scout Scholarship Fund
Contribute to the National Eagle Scout Association (NESA) Scholarship Fund. Donations to this fund go directly to providing scholarships to deserving Eagle Scouts, allowing them to pursue their dreams and make a positive impact on the world.
Share this:
Click to email a link to a friend (Opens in new window)
Click to print (Opens in new window)
Click to share on Facebook (Opens in new window)
Click to share on Twitter (Opens in new window)
Click to share on Pinterest (Opens in new window)
Click to share on LinkedIn (Opens in new window)
Click to share on Pocket (Opens in new window)
Click to share on Reddit (Opens in new window)
Click to share on Tumblr (Opens in new window)
© 2023, Boy Scouts of America. All rights reserved.