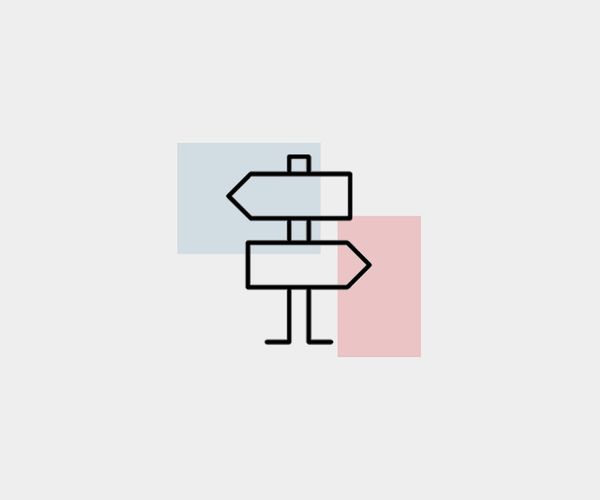 Anatomy of an Assignment Sheet
Guides & tips.
In this guide, we invite instructors to think through the different sections of an assignment sheet and perhaps take a fresh look at their own assignment sheets. At the bottom of the page, you'll find some insights into more effective assignment sheets from Writing Consultants working in the CAS Writing Center .
Key Elements
Things to Consider
While an assignment does not necessarily have to have a title (this one's a clunky mouthful), it can help students connect an individual assignment to the bigger context of the class.
Start by telling students the purpose of the assignment, connecting it to the course goals, especially the ones having to do with writing as opposed to course content. Why are students being asked to do the work assigned? What are they supposed to learn?
The due dates (or submission guidelines) section is a chance to draw students' attention to how the assignment will be scaffolded.
Under assignment (or task ), tell students what they are supposed to do clearly and succinctly. Including a central motivating question can be helpful, though sometimes the assignment will call for students to develop that question themselves.
In the comments section (or additional information) you can include elaborations, warnings, guiding questions, etc. in a separate section. Here you can be more discursive than in the statement of task, but try not to go on for too long. Going over a page can overwhelm students.
Additional Resources
Learn more about transparent assignment design  and use a template for transparent assignments ( Winkelmes 2013-2016 ).
Look at the Writing Program's templates for major assignments in WR 120 to begin customizing your own assignment sheets.
Tips from Tutors: What Writing Consultants Say About More Effective Assignment Sheets
Keep assignment sheets short (~1 page if possible)..
Students genuinely want to understand what's being asked of them, but if there is too much information, they don't always know how to prioritize what to focus on.
Focus on specific questions you want students to answer or tasks you want them to complete. Avoid content that isn't specifically related to the assignment itself.
It's generally best not to include all assignments for the semester in a single document. While it can be helpful to have one sheet or section of the syllabus with all assignments listed, it's best to give each assignment its own document with detailed expectations.
Students need some guidelines for assignments. Following the WP "anatomy of an assignment" guidelines (above) helps students as they move from one WR course to the next, and it also helps consultants figure out where to find key information more quickly.
Give students some choices, but be (overly) clear about your expectations.
It's especially challenging for WR 120 students to come up with their own "research question" and then answer it. If you're asking them to do that, be very specific about what you want them to do and what parameters they should work within.
Don't give students a long list of questions to consider — or, if you do, be incredibly explicit about what questions are intended to generate ideas as opposed to what questions they actually need to answer in their paper.
The best assignment sheets tend to be those that give students a set number of options and then ask them to pick one to answer.
Give clear (as in legible and also as in straightforward) feedback.
Provide typed rather than handwritten comments.
Avoid cryptic feedback like "awkward" or "?" that could be interpreted in different ways.
If you write comments in shorthand, be sure to provide students with a key.
Provide feedback as specific questions that students can either address themselves, or discuss with a writing consultant (or you!)
Remember WR courses are introductory courses.
Choose course readings for written assignments that lend themselves to teaching writing as opposed to seminal texts or your personal favorites.
Go over all readings that students are expected to write about in class and devote extra time to particularly challenging ones. If you are working on difficult topic and/or dense texts, don't assume your students can navigate them without explicit scaffolding in class.
Not all students have been taught how to analyze quotations and use them as evidence to support their argument, so be sure to spend time teaching these skills.
Don't take anything for granted. Students are coming from all kinds of educational backgrounds, and our courses meant to reinforce (but sometimes teach for the first time) skills all students will need for future college papers.  You may also want to read about the "hidden curriculum" in writing classes when considering inclusivity and assumptions.
The First-Year Writing Program @ CCNY
The city college of new york.
Sample Assignment Sheets
These assignments sheets have been written by CCNY instructors. Feel free to use these as they are or to alter them.
Rhetorical Analysis
The  Rhetorical analysis assignment  is based on material housed at the Purdue OWL .
Literacy Narrative Literacy Narrative FIQWS American Education (Emilie Rosenblatt) FA16 Literacy Narrative ENG110 (Sokunthary Svay) FA16 Literacy Narrative ENG110 (Sarah Glessner) FA16
Expository, Exploratory, and Researched Essays Expository FIQWS Narrative Medicine (Jamie Fine) FA16 Exploratory FIQWS Religions (Matt Paczkowski) FA16 Exploratory Essay (Matt Paczkowski) Grade Rubric FIQWS Peoples of NY FA16 Critical Analysis FIQWS Amer Ed (Emilie Rosenblatt) FA16 Critical Analysis ENG110 (Debra Williams) FA16 Critical Analysis ENG110 (Sarah Glessner) FA16

This entry is licensed under a Creative Commons Attribution-NonCommercial-ShareAlike 4.0 International license.

Need help with the Commons?
We care about your experience. Please visit our help site or email us so we can respond to your questions and requests. If emailing, please email from your CUNY email address if possible.

Terms of Service
Accessibility
Creative Commons (CC) license unless otherwise noted
Academia.edu no longer supports Internet Explorer.
To browse Academia.edu and the wider internet faster and more securely, please take a few seconds to upgrade your browser .
Enter the email address you signed up with and we'll email you a reset link.
Essay #1 Assignment Sheet.docx
Related Papers
Eddy White, Ph.D.
Unlike studies of teacher feedback on student writing, research into teacher self-assessment of their own feedback practices is quite rare in the assessment literature. In this reflective case study, the researcher/ teacher systematically analyzed feedback practices to clearly determine the form and kind of formativefeedback being provided on student essays, and also to compare these feedback practices to recommended practice from the feedback literature. The research took place in an academic English writing course for third-year students at a Japanese university. A close examination of the teacher feedback on the first draft of 21 student essays was undertaken, and more than 800 feedback interventions were identified and coded. Results of this investigation show a number of patterns of practice in giving feedback, including; extensive use of questions in teacher commentary, very limited use of praise comments, and varying amounts of feedback provided on individual essays. Results also show that the feedback practices discovered through this investigation align well with recommended best practice. The case study positions the teacher as 'learner' in this feedback process, and calls for similar published research describing in detail what teachers do when providing feedback to students on their work.
NOLAN KRAEGER
Anne-Marie Deitering
When you hear the word research, you probably think of looking for articles in the library or surfing the Web to find quotes to finish a paper or project. But, in fact, you are doing research any time you consult a source to answer a question or solve a problem. If you check reviews on a site like TripAdvisor before booking a hotel, look up the correct spelling of a new word in the dictionary, or ask a group of friends on Facebook for restaurant recommendations, you are conducting research.
Samson Shanchebo
MINTS International Seminary
Julian Zugg , Joster M. Jumbe
The purpose of this paper is for students to expand in their knowledge of the writing of research papers. It focuses on the development of research papers by MINTS students and others in Africa; and rules and regulations MINTS students and others should follow to produce high quality research papers.
Dr. Abdullah M . M . A . Shaghi
This Research Methodology, a Simplified Course-Book aims at developing the Yemeni students' awareness of writing English Bachelor Research Projects (BRP) in connection with the English Language as a foreign language in Yemen (especially in Tihamah of Yemen, Zabid city, Zabid College of Education, Hodeidah University). The Yemeni students will study some important knowledge of research methodology for writing English bachelor research projects. It is for the 4th Year English B.Ed. students. Dr. Abdullah M.M. Ali Shaghi compiles it. He is an assistant professor of Linguistics, Ph.D. in Linguistics, from Aligarh Muslim University (A.M.U.), U.P., India, 2010.
Samantha G S Hines
This work departs from the model of prior titles published by Library Instruction Publications in both its contents and its audience. For the past nine years, Library Instruction Publications has been producing titles—such as Empowering Students II: Teaching Information Literacy Concepts with Hands-on and Minds-on Activities and Government Publications Unmasked: Teaching Government Information
Jorge Arturo Huerta González
MLA teaches how to cite
RELATED PAPERS
Elizabeth Isenkul
Redinal Dewanto
Bezahun Assamnew
Emma Rosalind Peacocke
scott drake
We're Hiring!
Help Center
Find new research papers in:
Health Sciences
Earth Sciences
Cognitive Science
Mathematics
Computer Science
Academia ©2023
narrative essay assignment sheet
All Formats
Resource types, all resource types, narrative essay assignment sheet.
Rating Count
Price (Ascending)
Price (Descending)
Most Recent
Issues Facing Today's Youth Research + Narrative Essay Assignment Sheet
Personal Narrative Essay Assignment Sheet
Narrative Essay Assignment Sheet with Graphic Organizer
NARRATIVE Writing Digital ESSAY : 6-Day Assignment with Graphic Organizer
Slice-of-Life Narrative Essay with Student-Written Mentor Texts
"My Name" by Sandra Cisneros Personal Essay Prompt
Personal Narrative Essay - ELD/ELL Support
Narrative Essay Unit
ELA Narrative Essay - My Big Mistake Writing Prompt
Assignment Sheet : Writing About Place ( Narrative /Descriptive Essay )
Narrative Zine Project PLANNING + ASSIGNMENT
Globe Theater Narrative : An essay exploring theatre in Shakespeare's time
Narrative Essay - What are you thankful for?
RAFTS- Student Writing Planner + Pre- Writing Assignment
The Narrative of Frederick Douglass and Modern Slavery Research Assignment
Narrative Essay
Quotations Marks (punctuating) Note sheet and Powerpoint and assignment
August Wilson's The Piano Lesson - Narrative Re-telling Essay
Personal and Narrative Essay
Narrative Writing - Graphic Organizers, Rubrics & More For A Personal Narrative
WRITING - Narrative , Persuasive, & Descriptive Writing Bundle -DIGITAL VERSION
Narrative Writing - Digital Version - Organizers, Examples, & Rubrics
Google Apps™
Microsoft OneDrive
47 Writer's Workshop Assignment Sheets for Middle School
St. Patrick's Day Leprechaun Chase Narrative Writing Prompt Activity
We're hiring
Help & FAQ
Privacy policy
Student privacy
Terms of service
Tell us what you think