Your Trusted Advisors for Admissions Success
Admissions and test prep resources to help you get into your dream schools
14 College Essay Examples From Top-25 Universities (2023–2024)
College essay examples from students accepted to harvard, stanford, and other elite schools.
REVIEWING SUCCESSFUL COLLEGE ESSAY EXAMPLES CAN HELP YOU UNDERSTAND HOW TO MAXIMIZE YOUR ODDS OF ACCEPTANCE
Responding effectively to college essay prompts is quite different from other essay writing. The combined challenge of addressing a question in an interesting way while staying focused and making yourself stand out, all within a limited number of words, is something that students struggle with every year. With a wide variety of prompts used by each school, alongside the Common App essays , it can be overwhelming to write strong, memorable essays.
However, there are some standard practices that will help elevate your essay:
Directly address any questions the prompt asks. Many essay prompts will ask you to write about extracurricular experiences in your life or to list interests such as your favorite movies or music. Be sure to include the answer to any questions and don't get distracted while providing context or other extra information.
Use specific information. Make sure to mention the specific volunteer program you worked at or the name of your favorite instructor from your summer STEM camp. While it's important not to overburden your essay with small details, peppering in a few specifics will highlight what's important to you both academically and personally.
Create a narrative. Just like with any story or news article, you want to start your essays with a good hook. Setting the stage for your experiences, including anecdotes to drive home a point, or carrying a thematic element throughout your essay will help keep the reader interested and will show off your creativity.
Reuse material. There's no reason to write completely new essays for every school you're applying to. Many schools ask the same questions with slightly different wording, like the commonly used "diversity essay" which essentially asks how you contribute and benefit from diversity. With some editing, a single essay could answer multiple prompts — and cut down on your stress!
Put yourself in your reader's shoes. College admissions officers read hundreds of essays from hopeful applicants with each one thinking their personal experiences and reasons for applying to a particular school are unique.
This contributes to the difficulty in standing out in your essays since almost anything you write about will likely have been encountered by your reader before.
Putting yourself in your reader's shoes can help strengthen your writing. Remember, it's not necessarily about what you say, but how you say it. If you read your essay back to yourself and some of the descriptions sound trite or typical, these are spots that are ripe for improvement.
For example, if you describe a trip abroad to help build homes in a developing country with words like "life-changing" and "eye-opening," you may run the risk of boring your reader. That experience could have been truly life-changing for you, but the simple act of thinking of more creative ways to express an idea not only makes your writing more interesting to read, it signals to your reader the amount of effort you've put into your essay.
Describing an experience as transformative can sound less cliché and exaggerated. Moreover, allowing your experiences to speak for themselves (showing instead of telling) will display your imagination and grant you space to emphasize what you learned–something always popular with adcoms.
Go through multiple drafts–and do so early. We can't stress enough the importance of revision. While your initial ideas may be good, the first couple of drafts will never express them as well as they would after a few edits.
Writing takes place in the mind. It's a thought process that involves reflecting on your experiences and then translating that reflection into words and—most importantly—time. Make sure you start writing your essays as early as possible to grant yourself as much space as possible to revise.
Be vulnerable / show emotion. Remember that college adcoms are people, not robots reading an essay to make sure you've ticked all the boxes for a particular university. Showing some vulnerability or emotion in your writing can make your story come alive for the reader.
Keep in mind there is a fine line between "showing emotion" and a sob story. It's okay to display your vulnerability in an essay, but making the reader feel sorry for you won't win you any points. Furthermore, showing emotion encompasses feelings of triumph to feelings of struggle. Letting these shine through in your essay demonstrates your passion, which engages your reader.
Here are some example essays from some of the thousands of students we've helped get accepted to their dream school.
Note: Some personally identifying details have been changed.
College essay example #1
This is a college essay that worked for Harvard University .
(Suggested reading: How to Get Into Harvard Undergrad )
This past summer, I had the privilege of participating in the University of Notre Dame's Research Experience for Undergraduates (REU) program . Under the mentorship of Professor Wendy Bozeman and Professor Georgia Lebedev from the department of Biological Sciences, my goal this summer was to research the effects of cobalt iron oxide cored (CoFe2O3) titanium dioxide (TiO2) nanoparticles as a scaffold for drug delivery, specifically in the delivery of a compound known as curcumin, a flavonoid known for its anti-inflammatory effects. As a high school student trying to find a research opportunity, it was very difficult to find a place that was willing to take me in, but after many months of trying, I sought the help of my high school biology teacher, who used his resources to help me obtain a position in the program.
Using equipment that a high school student could only dream of using, I was able to map apoptosis (programmed cell death) versus necrosis (cell death due to damage) in HeLa cells, a cervical cancer line, after treating them with curcumin-bound nanoparticles. Using flow cytometry to excite each individually suspended cell with a laser, the scattered light from the cells helped to determine which cells were living, had died from apoptosis or had died from necrosis. Using this collected data, it was possible to determine if the curcumin and/or the nanoparticles had played any significant role on the cervical cancer cells. Later, I was able to image cells in 4D through con-focal microscopy. From growing HeLa cells to trying to kill them with different compounds, I was able to gain the hands-on experience necessary for me to realize once again why I love science.
Living on the Notre Dame campus with other REU students, UND athletes, and other summer school students was a whole other experience that prepared me for the world beyond high school. For 9 weeks, I worked, played and bonded with the other students, and had the opportunity to live the life of an independent college student.
Along with the individually tailored research projects and the housing opportunity, there were seminars on public speaking, trips to the Fermi National Accelerator Laboratory, and one-on-one writing seminars for the end of the summer research papers we were each required to write. By the end of the summer, I wasn't ready to leave the research that I was doing. While my research didn't yield definitive results for the effects of curcumin on cervical cancer cells, my research on curcumin-functionalized CoFe2O4/TiO2 core-shell nanoconjugates indicated that there were many unknown factors affecting the HeLa cells, and spurred the lab to expand their research into determining whether or not the timing of the drug delivery mattered and whether or not the position of the binding site of the drugs would alter the results. Through this summer experience, I realized my ambition to pursue a career in research. I always knew that I would want to pursue a future in science, but the exciting world of research where the discoveries are limitless has captured my heart. This school year, the REU program has offered me a year-long job, and despite my obligations as a high school senior preparing for college, I couldn't give up this offer, and so during this school year, I will be able to further both my research and interest in nanotechnology.
College essay example #2
This student was admitted to Harvard University.
I believe that humans will always have the ability to rise above any situation, because life is what you make of it. We don't know what life is or why we are in this world; all we know, all we feel, is that we must protect it anyway we can. Buddha said it clearly: "Life is suffering." Life is meant to be challenging, and really living requires consistent work and review. By default, life is difficult because we must strive to earn happiness and success.
Yet I've realized that life is fickler than I had imagined; it can disappear or change at any time. Several of my family members left this world in one last beating symphony; heart attacks seem to be a trend in my family. They left like birds; laughing one minute and in a better place the next.
Steve Jobs inspired me, when in his commencement address to Stanford University in 2005, he said "Your time is limited, so don't waste it living someone else's life. Don't be trapped by dogma--which is living with the results of other people's thinking." I want to make mistakes, because that is how I learn; I want to follow the beat of my own drum even if it is "out of tune." The important thing is to live without regrets, so when my heart ceases to beat, it will make one last happy note and move on.
I want to live my life daily. Every day I want to live. Every morning when I wake up, I want to be excited by the gift of a new day. I know I am being idealistic and young, and that my philosophy on life is comparable to a calculus limit; I will never reach it. But I won't give up on it because, I can still get infinitely close and that is amazing.
Every day is an apology to my humanity; because I am not perfect, I get to try again and again to "get it right." I breathe the peace of eternity, knowing that this stage is temporary; real existence is continuous. The hourglass of life incessantly trickles on and we are powerless to stop it.
So, I will forgive and forget, love and inspire, experience and satire, laugh and cry, accomplish and fail, live and die. This is how I want to live my life, with this optimistic attitude that every day is a second chance. All the time, we have the opportunity to renew our perspective on life, to correct our mistakes, and to simply move on. Like the phoenix I will continue to rise from the ashes, experienced and renewed. I will not waste time for my life is already in flux.
In all its splendor The Phoenix rises In a burst of orange and yellow It soars in the baby blue sky Heading to that Great Light Baptized in the dance of time Fearless, eternal, beautiful It releases a breathtaking aurora And I gasp at the enormity
Struggling to write your college essays?
Get our free 110-page guide to help you with every single one: How to Get Into America's Elite Colleges: The Ultimate Guide
100% privacy. No spam. Ever.
Thank you! Your guide is on its way. In the meantime, please let us know how we can help you crack the the college admissions code . You can also learn more about our 1-on-1 college admissions support here .
College essay example #3
This is a college essay that worked for Duke University .
(Suggested reading: How to Get Into Duke )
As soon as the patient room door opened, the worst stench I have ever encountered hit me square in the face. Though I had never smelled it before, I knew instinctively what it was: rotting flesh. A small, elderly woman sat in a wheelchair, dressed in a hospital gown and draped in blankets from the neck down with only her gauze-wrapped right leg peering out from under the green material. Dr. Q began unwrapping the leg, and there was no way to be prepared for what I saw next: gangrene-rotted tissue and blackened, dead toes.
Never before had I seen anything this gruesome–as even open surgery paled in comparison. These past two years of shadowing doctors in the operating room have been important for me in solidifying my commitment to pursue medicine, but this situation proved that time in the operating room alone did not quite provide a complete, accurate perspective of a surgeon's occupation. Doctors in the operating room are calm, cool, and collected, making textbook incisions with machine-like, detached precision. It is a profession founded solely on skill and technique–or so I thought. This grisly experience exposed an entirely different side of this profession I hope to pursue.
Feeling the tug of nausea in my stomach, I forced my gaze from the terrifying wound onto the hopeful face of the ailing woman, seeking to objectively analyze the situation as Dr. Q was struggling to do himself. Slowly and with obvious difficulty, Dr. Q explained that an infection this severe calls for an AKA: Above the Knee Amputation. In the slow, grave silence that ensued, I reflected on how this desperate patient's very life rests in the hands of a man who has dedicated his entire life to making such difficult decisions as these. I marveled at the compassion in Dr. Q's promise that this aggressive approach would save the woman's life. The patient wiped her watery eyes and smiled a long, sad smile. "I trust you, Doc. I trust you." She shook Dr. Q's hand, and the doctor and I left the room.
Back in his office, Dr. Q addressed my obvious state of contemplation: "This is the hardest part about what we do as surgeons," he said, sincerely. "We hurt to heal, and often times people cannot understand that. However, knowing that I'm saving lives every time I operate makes the stress completely worth it."
Suddenly, everything fell into place for me. This completely different perspective broadened my understanding of the surgical field and changed my initial perception of who and what a surgeon was. I not only want to help those who are ill and injured, but also to be entrusted with difficult decisions the occupation entails. Discovering that surgery is also a moral vocation beyond the generic application of a trained skill set encouraged me. I now understand surgeons to be much more complex practitioners of medicine, and I am certain that this is the field for me.
College essay example #4
This is a supplemental essay that worked for Stanford University .
(Suggested reading: How to Get Into Stanford Undergrad and How to Ace the Stanford Roommate Essay )
In most conventional classrooms, we are taught to memorize material. We study information to regurgitate it on a test and forget it the following day. I thought this was learning. But this past summer, I realized I was wrong.
I attended the SPK Program, a five-week enrichment program with New Jersey's best and brightest students. I lived on a college campus with 200 students and studied a topic. I selected Physical Science. On the first day of class, our teacher set a box on the table and poured water into the top, and nothing came out. Then, he poured more water in, and everything slowly came out. We were told to figure out what had happened with no phones or textbooks, just our brains. We worked together to discover in the box was a siphon, similar to what is used to pump gas. We spent the next weeks building solar ovens, studying the dynamic of paper planes, diving into the content of the speed of light and space vacuums, among other things. We did this with no textbooks, flashcards, or information to memorize.
During those five weeks, we were not taught impressive terminology or how to ace the AP Physics exam. We were taught how to think. More importantly, we were taught how to think together. Learning is not memorization or a competition. Learning is working together to solve the problems around us and better our community. To me, learning is the means to a better future, and that's exciting.
College essay example #5
This is a college essay that worked for University of Pennsylvania (UPenn).
(Suggested reading: How to Get Into UPenn )
When I was thirteen and visiting Liberia, I contracted what turned out to be yellow fever. I met with the local doctor, but he couldn't make a diagnosis simply because he didn't have access to blood tests and because symptoms such as "My skin feels like it's on fire" matched many tropical diseases. Luckily, my family managed to drive me several hours away to an urban hospital, where I was treated. Yellow fever shouldn't be fatal, but in Africa it often is. I couldn't believe that such a solvable issue could be so severe at the time—so I began to explore.
The exploration led me to the African Disease Prevention Project (ADPP), a non-profit organization associated with several universities. I decided to create the first high school branch of the organization; I liked its unique way of approaching health and social issues. Rather than just raising money and channeling it through third parties, each branch "adopts" one village and travels there to provide for its basic needs. As branch president, I organize events from small stands at public gatherings to 60-person dinner fundraisers in order to raise both money and awareness. I've learned how to encourage my peers to meet deadlines, to work around 30 different schedules at once, and to give presentations convincing people why my organization is worth their donation. But overall, ADPP has taught me that small changes can have immense impacts. My branch has helped raise almost $3,000 to build water sanitation plants, construct medical clinics, and develop health education programs in the small village of Zwedru. And the effect doesn't stop there—by improving one area, our efforts permeate into neighboring villages as they mimic the lifestyle changes that they observe nearby—simple things, like making soap available—can have a big effect. The difference between ADPP and most other organizations is its emphasis on the basics and making changes that last. Working towards those changes to solve real life problems is what excites me.
I found that the same idea of change through simple solutions also rang true during my recent summer internship at Dr. Martin Warner's lab at UCLA. Dr. Martin's vision involves using already available digital technologies to improve the individualization of healthcare. By using a person's genome to tailor a treatment for them or using someone's personal smartphone as a mobile-monitor to remotely diagnose symptoms, everyday technology is harnessed to make significant strides forward. At the lab, I focused on parsing through medical databases and writing programs that analyze cancerous genomes to find relationships between certain cancers and drugs. My analysis resulted in a database of information that physicians can use to prescribe treatments for their patients' unique cancerous mutations. Now, a pancreatic cancer patient does not need to be the "guinea-pig" for a prototype drug to have a shot at survival: a doctor can choose the best treatment by examining the patient individually instead of relying on population-wide trends. For the first time in my science career, my passion was going to have an immediate effect on other people, and to me, that was enthralling. Dr. Martin's lab and his book, Digital Healthcare: A New Age of Medicine, have shown me that changing something as simple as how we treat a disease can have a huge impact. I have found that the search for the holy grail of a "cure for cancer" is problematic as nobody knows exactly what it is or where to look—but we can still move forward without it.
Working with Project ADPP and participating in medical research have taught me to approach problems in a new way. Whether it's a complex genetic disease or a tropical fever, I've found that taking small steps often is the best approach. Finding those steps and achieving them is what gets me excited and hungry to explore new solutions in the future.
College essay example #6
This student was admitted to UC Berkeley .
(Suggested reading: How to Get Into UC Berkeley and How to Write Great UC Essays )
The phenomenon of interdependency, man depending on man for survival, has shaped centuries of human civilization. However, I feel, the youth of today are slowly disconnecting from their community. For the past few years, human connection has intrigued me and witnessing the apathy of my peers has prompted me to engage in various leadership positions in order to motivate them to complete community service and become active members of society.
Less than a year before ninth grade began, my cousin and close friend passed away from cancer, and in the hodge-podge of feelings, I did not emotionally deal with either death. However, a simple tale helped me deal with these deaths and take action.
I was never fully aware of how closely humans rely upon each other until I read The Fall of Freddy the Leaf by Leo Buscaglia in freshman year. The allegory is about a leaf that changes with the seasons, finally dying in the winter, realizing that his purpose was to help the tree thrive. After reading it, I was enlightened on the cycle of life and realized the tremendous impact my actions had on others.
Last year, I joined the American Cancer Society's Relay for Life, a twenty-four-hour relay walk-a-thon designed to raise funds for cancer research and create awareness about its early detection. I started a team at school, gathered thirty students and chaperones, and raised $800 for the cause. I watched as each student created friendships with other students on our team and members of the Phoenix community. This year, I led a team in the relay for life again with the schoolwide team of 95 members, and we raised $2,900 for the cure for cancer. At first the group leader ship consisted of only my advisor in me; however, I gained the support of the administrators. I spent well over an hour a day preparing for the event, and it was all worth it!
The Sonora Eagles were students of different grade levels, ethnicities, socioeconomic backgrounds, and educational ability. We joked and played football while volunteering. The most important moment occurred during the night's luminaria ceremony, during which cancer patients of the past and present were commemorated. Our whole team gathered around, and I asked people to share how they have been affected by cancer. As I went through the crowd, their faces illuminated by candlelight, their cheeks were wet with cleansing tears, I realize the impact I had on them, the purpose I was fulfilling; but most importantly, I realized the impact they had had on me. The Sonora Eagles were my means for dealing with the death of my loved ones to cancer.
The theme for relay for life is a hope for a cure. Through this experience as a leader, I have come to realize, as a community, we hope together, we dream together, we work together, and we succeed together. This is the phenomenon of interdependency, the interconnectedness of life, the pivotal reason for human existence. I have continued this momentum by starting a Sonora High School chapter of American Cancer Society Youth, a club dedicated to youth involvement and several aspects of the American Cancer Society, including the recent Arizona Proposition 45.
Each one of us leaves behind a legacy as we fulfill our purpose in life. I believe my purpose as a student is to encourage others to become active community members and motivate them to reach new heights. As a student of the University of California, I will contribute my understanding of the human condition and student motivation to help strengthen student relationships within the campus and throughout the community.
College essay example #7
This is a college essay that worked for Cornell University .
(Suggested reading: How to Get Into Cornell )
My fingers know instinctively, without a thought. They turn the dial, just as they have hundreds of times before, until a soft, metallic click echoes into my eardrum and triggers their unconscious stop. I exultantly thrust open my locker door, exposing its deepest bowels candidly to the wide halls of the high school. The bright lights shine back, brashly revealing every crevice, nook, and cranny, gleaming across its scintillating, bare surfaces. On this first day of senior year, I set out upon my task. I procure an ordinary plastic grocery bag from my backpack. The contents inside collectively represent everything about me in high school – they tell a story, one all about me.
I reach in and let my fingers trail around the surfaces of each object. I select my first prey arbitrarily, and as I raise my hand up to eye level, I closely examine this chosen one. A miniature Flamenco dancer stares back at me from the confines of the 3-D rectangular magnet, half popping out as if willing herself to come to life. Instantly, my mind transports me back a few summers before, when I tapped my own heels to traditional music in Spain. I am reminded of my thirst to travel, to explore new cultures utterly different from my familiar home in Modesto, California. I have experienced study abroad in Spain, visited my father's hometown in China five times, and traveled to many other places such as Paris. As a result, I have developed a restlessness inside me, a need to move on from four years in the same high school, to take advantage of diverse opportunities whenever possible, and to meet interesting people.
I take out the next magnet from my plastic bag. This one shows a panoramic view of the city of Santa Barbara, California. Here, I recall spending six weeks in my glory, not only studying and learning, but actually pursuing new knowledge to add to the repertoire of mankind. I could have easily chosen to spend my summer lazing about; in fact, my parents tried to persuade me into taking a break. Instead, I chose to do advanced molecular biology research at Stanford University. I wanted to immerse myself in my passion for biology and dip into the infinitely rich possibilities of my mind. This challenge was so rewarding to me, while at the same time I had the most fun of my life, because I was able to live with people who shared the same kind of drive and passion as I did.
After sticking up my magnets on the locker door, I ran my fingers across the bottom of the bag, and I realized that one remained. It was a bold, black square, with white block letters proclaiming my motto, "Live the Life You Imagine." In my four years at Cornell University, I will certainly continue to live life as I imagine, adding my own flavor to the Cornell community, while taking away invaluable experiences of my own.
College essay example #8
This student was admitted to Northwestern University .
As I sip a mug of hot chocolate on a dreary winter's day, I am already planning in my mind what I will do the next summer. I briefly ponder the traditional routes, such as taking a job or spending most of the summer at the beach. However, I know that I want to do something unique. I am determined to even surpass my last summer, in which I spent one month with a host family in Egypt and twelve days at a leadership conference in New York City. The college courses I have taken at Oregon State University since the summer after 7th grade will no longer provide the kind of challenge I seek.
Six months later, I step off the airplane to find myself surrounded by palm trees, with a view of the open-air airport. I chuckle to myself about the added bonus of good weather, but I know I have come to Palo Alto, California, with a much higher purpose in mind. I will spend six weeks here in my glory, not only studying and learning, but actually pursuing new knowledge to add to the repertoire of mankind. Through the Stanford Institutes of Medicine Summer Research Program, I will earn college credit by conducting original molecular biology research, writing my own research paper, and presenting my findings in a research symposium.
I decided to spend my summer doing research because I knew that I liked scientific thought, and that I would passionately throw myself into any new challenge. I always want to know more – to probe deeper into the laws of the universe, to explore the power and beauty of nature, to solve the most complicated problems. I have an insatiable curiosity and a desire to delve deeper down in the recesses of my intellect. At the Summer Research Program, I found out how much I enjoy thinking critically, solving problems, and applying my knowledge to the real world.
While pursuing research in California, I was also able to meet many similarly motivated, interesting people from across the United States and abroad. As I learned about their unique lifestyles, I also shared with them the diverse perspectives I have gained from my travel abroad and my Chinese cultural heritage. I will never forget the invaluable opportunity I had to explore California along with these bright people.
I could have easily chosen to spend that summer the traditional way; in fact, my parents even tried to persuade me into taking a break. Instead, I chose to do molecular biology research at Stanford University. I wanted to immerse myself in my passion for biology and dip into the infinitely rich possibilities of my mind. This challenge was so rewarding to me, while at the same time I had the most fun of my life, because I was able to live with people who share the same kind of drive and passion as I do.
College essay example #9
When I turned twelve, my stepdad turned violent. He became a different person overnight, frequently getting into fights with my mom. I didn't deal with it well, often crying to my mom's disappointment, afraid that my life would undo itself in a matter of seconds. You might say that my upbringing was characterized by my parents morphing everyday objects into weapons and me trying to morph into the perfect white walls that stood unmoving while my family fell apart.
This period in my life is not a sob story, but rather, the origin story of my love of writing. During a fight once, my stepdad left the house to retrieve a baseball bat from his truck. He didn't use it, but I'll never forget the fear that he would, how close he'd gotten. And in that moment, I did not cry as I was prone to do, but I pulled out a book, and experienced a profound disappearance, one that would always make me associate reading with escapism and healing.
Soon I came to write, filling up loose ruled paper with words, writing in the dark when we didn't have money to pay for electricity. And as I got older, I began to think that there must be others who were going through this, too. I tried to find them. I created an anonymous blog that centered what it meant for a teenager to find joy even as her life was in shambles. In this blog I kept readers updated with what I was learning, nightly yoga to release tension from the day and affirmations in the morning to counter the shame that was mounting as a result of witnessing weekly my inability to make things better at home.
At that time, I felt uncertain about who I was because I was different online than I was at home or even at school where I was editor of my high school literary journal. It took me a while to understand that I was not the girl who hid in the corner making herself small; I was the one who sought to connect with others who were dealing with the same challenges at home, thinking that maybe in our isolation we could come together. I was able to make enough from my blog to pay some bills in the house and give my mom the courage to kick my stepfather out. When he exited our home, I felt a wind go through it, the house exhaling a giant sigh of relief.
I know this is not the typical background of most students. Sharing my story with like-minded teens helped me understand what I have to offer: my perspective, my unrelenting optimism. Because even as I've seen the dark side of what people are capable of, I have also been a star witness to joy and love. I do not experience despair for long because I know that this is just one chapter in a long novel, one that will change the hearts of those who come across it. And I can't wait to see how it will end.
College essay example #10
This student was accepted at Yale University .
(Suggested reading: How to Get Into Yale )
I was a straight A student until I got to high school, where my calm evenings cooking dinner for my siblings turned into hours watching videos, followed by the frantic attempt to finish homework around 4 am. When I got an F on a chemistry pop quiz my mom sat me down to ask me what was happening. I told her I couldn't focus or keep track of all my materials for classes. I thought she would call me lazy, accuse me of wasting the gift of being an American that she and my father gave me. Instead, she looked around at the walls covered in sticky notes, the index cards scattered on the computer desk, the couch, the table, and she said, "How are your friends managing it?"
It turned out while my peers were struggling to juggle the demands of high school it didn't seem like they were working as hard to complete simple tasks. They only had to put things in a planner, not make sure the deadlines were placed in multiple locations, physical and digital. At my next doctor's appointment my mom mentioned that I had a learning problem, but the doctor shook his head and said that I didn't seem to have ADHD. I was just procrastinating, it's natural.
My mom took off from her grocery store job to take me to two more appointments to ask about ADHD, the term the doctor had used, but other doctors were not willing to listen. I had As in every class except for World Literature. But I knew something was wrong. After our third doctor visit, I worked with the librarian after school to sift through research on ADHD and other learning disabilities until we came across the term executive functioning. Armed with knowledge, we went to a new doctor, and before my mom could insist that we get testing or get referred to a specialist, the doctor handed us a signed referral. She asked me about the folder in my hand. I told her it was full of my research. My mom mentioned that some doctors had refused to refer us to a specialist because my grades were too high. "It's because we're Asian," she added.
I was shocked at this revelation. The last three doctors had mumbled something about grades but had never said a thing about race. Before I could deny it fervently, the doctor, who was from Taiwan, nodded sympathetically. She said it's common to miss learning disabilities among different races due to biases. And some adolescents learn to mask symptoms by building systems. "You don't have to prove anything to me. I believe you should get tested." My mom thanked her fervently and the doctor said to her, "She's going to be a great lawyer."
The semester following the confirmation of my learning disability diagnosis was challenging to say the least. My school switched me out of all of my IB courses to "accommodate my special needs," and I went back to the library, working with the librarian with numerous index cards and stacks of books to make a case for discrimination. The librarian, who had become my close confidante, introduced me to an academic tutor who specialized in learning disabilities and taught me skills like using redundancy and time management to make it easier for me to grapple with moving parts. He noted that with ADHD, the problem wasn't always the inability to focus but rather the difficulty focusing without adequate perceived reward. It wasn't that I was not capable but that I had to make myself sufficiently interested or reiterate why something mattered. This reframe changed my life, and when I came back to the library with my new schedule in hand, the most advanced courses my school had to offer, the librarian said, "You're going to make a great lawyer."
I smiled and said, "I've heard that before."

College essay example #11
This student was accepted at the University of Pennsylvania.
My brother and I are exactly one year and one day apart. We look like twins — people confuse us — but we couldn't be any more different. As children we wore the same clothes, received the same haircut. By the time we got to middle school it was clear that my older brother preferred quiet, indoor activities, while I was a born performer who preferred the theatrical, even when off stage. I took his relative silence to be disinterest and found it offensive. To the chagrin of my parents, we simply didn't get along.
I didn't mind having a tense relationship with my brother because I was involved at school. In particular I delved into the world of musical theater in addition to regularly singing solos at our high school choir concerts. I spent hours after school preparing for shows. And when I came home, I practiced as well, falling into a rigorous routine I thought I needed to remain at my best and be competitive for parts.
My bedroom was far enough from my parents so as not to disturb them, but space to practice became an issue with my brother because, well, we shared a room. Imagine him meditating on a window seat while I am belting, trying to sustain a high note. Needless to say, this created tension between us. From my point of view he could have meditated in the living room or while I was at practice, but he wasn't willing to budge. From his point of view, high school was hard enough without the constant sound of Glee arrangements.
At the start of the semester, I practiced "Circle of Life" for a concert audition. While I could sing it fine in its original key, I had a hard time singing it along with the music because the arrangement of the song we were working on had a key change that was out of my range. I couldn't change key without my voice cracking as I switched to a head voice. This was the first time I struggled to learn a song, and I was a week from the audition. I was irritable in that period and stopped practicing, declaring I had reached the height of my singing career. My brother experiencing quiet when I got home for the first time in years.
After a couple days of this, when I got home, he asked me to join him in meditation. And feeling my anger at my inability to navigate this song gracefully, I did. It was difficult at first. I was trying to clear my head. Later my brother told me that wasn't the point. When your mind drifts away, you simply come back, no judgment. I liked the sound of that, and it became my new philosophy. I kept trying at the song, no longer getting angry at myself, and just in time for the audition I was able to maintain power in my voice despite the key change. It was important for me to learn you don't have to always get everything right the first time and that good things come with continual effort. As for my brother, we no longer argue. I now understand why he prefers the quiet.
College essay example #12
This student was admitted to Brown University .
(Suggested reading: How to Get Into Brown )
My parents are aerospace engineers, humble even as their work helps our society explore new frontiers. They believe that you make a stand through the work that you do, not what you say. This is what they taught me. This is what I believed until my sophomore year when I was confronted with a moment where I could not stay quiet.
I live outside of a major city in a small, rural town that's majority white but for a small South Asian population. My high school wasn't diverse by any standards. Some students were openly the children of skinheads. After a racist exchange with a student who insulted her and refused to sit at the same lunch table, my best friend, who was Muslim, did not stand for the pledge of allegiance in homeroom the next day.
I hadn't heard about the encounter that sparked this move on her part and was surprised when she didn't stand up beside me, hand against her heart, mouth chanting an oath. She hadn't mentioned any mounting discomfort to me, nor had I noticed anything. Unlike my "patriotic" peers, I was less upset by her refusal to stand up for the pledge of allegiance and more upset that she didn't share with me that she was hurting and what she was going to do to protest how she was treated because of her beliefs and the color of her skin.
She was suspended for insubordination and when I called her, she said that surely in this situation I might find a way to think of more than my own feelings. I felt ashamed. It didn't even occur to me to seek to understand what was behind her decision in the first place. I apologized, asking how to best support her. She said it was just important that I listen and understand that she could not thrive in an environment that promoted sameness. She spoke to me with a vulnerability I had never heard before. At the end of our conversation, I apologized profusely. She said she did not need my words and what she needed from me was to take a stand.
This was the opposite of the belief my parents drilled in me. I felt conflicted at first, as if by speaking about the situation I was doing something wrong. However, my friend had to deal with a reality that I did not. And perhaps taking a stand would allow my institution and everyone in it to learn to be a more inclusive space for everyone. Maybe there was a way to take a stand and to do the necessary work to change things.
I started a petition with my friend's permission to end her suspension and to take disciplinary action instead on the student who had taken racist actions in the first place. Of the 1000 students at my high school, over 200 signed, a number that far exceeded my expectation. When I shared the results with my friend, she said to me, "Because of who you are, you will always have supporters. Use your power to do good."
Since then, I have tried to be more aware that not everyone experiences comfort in the same environments that I do. Rather than assume everyone feels safe and supported, it's best to create space to listen and to ask how you can be supportive. My friend and I created a club to foster cross-cultural dialogue. In the past year two other clubs of its kind began at other local schools. More than anything I am proud that I have learned to be a better friend and a more thoughtful community member in a way that honors who I am and what I value.
College essay example #13
This is a college essay that worked for Washington University in St. Louis (WashU).
I held my breath as my steady hands gently nestled the crumbly roots of the lettuce plant into the soil trench that I shoveled moments before. Rainwater and sweat dripped from my brow as I meticulously patted and pressed the surrounding earth, stamping the leafy green creature into its new home. After rubbing the gritty soil off of my hands, I looked at Brian, a co-volunteer and nonverbal 20-year-old with autism, who extended his arm for a high-five. In the year that I've been working with him, I've watched him revel in planting, nurturing, and eventually harvesting his veggies, especially the grape tomatoes, which we enjoy eating fresh off the vine! Upon walking to the next row of hollowed cavities, we were not contemplating the lengthy work that lay ahead, but rather, we sought to liberate the helpless lettuces, imprisoned in produce cartons that were too small for them to grow in. Finally, after taking a step back to admire the day's last plant, my chest swelled as a wave of contentment flushed through my body.
My love for gardening began when I moved to Georgia during my sophomore year. In the time I've spent learning how to garden, I've developed an affinity for watching my vegetables grow to maturity, eager to be harvested and sold at the Saturday market. Though many see gardening as tedious busywork, I find it meditative, as I lose track of time while combining peat moss and soil in the garden's compost mixer. Saturday morning garden work has become a weekend ritual, ridding me of all extraneous responsibilities. My body goes into autopilot as I let my mind wander. I don't actively focus on focusing, but rather I observe myself internally digest the week's events. I'm a bystander to fireworks of thought that explode in my mind as my perception of important matters becomes trivial. Sometimes, it's the physics midterm that suddenly seems less daunting or the deadlines I need to meet for my Spanish project that push back farther. Other times, I contemplate alternative endings to conversations or make perfect sense of the calculus answer that was at the tip of my tongue in class.
I met Brian, a close friend of mine who also basks in the tranquility of nature, through my gardening endeavors. While we aren't able to communicate verbally, we speak the language of earth, water, peat, and seedlings. He doesn't speak with words, but his face tells stories of newly found purpose and acceptance, a pleasant contrast to the typical condescension and babying he feels by those who don't think he's capable of independent thought.
Throughout my time in the garden with Brian, I began to understand that he, like everyone, has a particular method of communicating. There are the obvious spoken languages, body languages, facial expressions, and interactions we share on a day-to-day basis that reflect who we are and communicate what we represent. Brian expresses himself through various manifestations of unspoken language that he uses to signal how he feels or what he wants. But the nuanced combinations of different methods of communicating are oftentimes overlooked, raising a barrier to mutual understanding that prevents one from being capable of truly connecting with others. I began to understand that in order to reach people, I have to speak in their language, be it verbally or otherwise. Working with Brian over the past year has made me more aware that people can have difficulty expressing themselves. I found that I can positively lead people if I can communicate with them, whether on the track or in my Jewish youth group discussions. As I move into the next phases of my life, I hope to bring these skills with me because, in order to effectuate positive change in my community, I learned that I must speak in the language of those around me. Those are the words Brian taught me.
College essay example #14
This student was accepted at Brown University.
It felt like I threw myself out of a plane without a parachute. My eyes firmly shut, I feared for my life as I plummeted towards the ground. In hindsight, perhaps half coming out at a public restaurant wasn't the brightest idea. Then again, living as the half-closeted queer kid meant that I was all too familiar with intimidating situations.
I asked my mom: "What would you do if I had a girlfriend?" She instantly replied that she couldn't understand. Immediately, my heart dropped and the emotional free fall began. She explained that Americans choose to be gay for personal enjoyment, which in my Korean culture is an attitude that is severely frowned upon. I sat there like a statue, motionless and afraid to speak, blindly hurtling towards a hard reality I hadn't expected. Rejection cut me deeply and I started to feel the itch of tears welling in my eyes, yet I had to contain myself. I couldn't let the pain seep through my facade or else she would question why I cared. All I could do was keep looking down and shoveling food into my mouth, silently wishing I could just disappear. That night, I realized it would be a long time before I could fully come out to my mom. My eyes tightened as I continued to fall.
In the following weeks, I started noticing how discomfort played a natural part in my life. I recognized the anxious reactions of my classmates as I argued with my Christian friends when they said my queerness is a sin. I observed the judgmental glances my mentors gave me as I passionately disagreed with my conservative lab mates over my sister's abortion. Eventually, my friends decided to censor certain topics of discussion, trying to avoid these situations altogether. I felt like vulnerability was the new taboo. People's expressions and actions seemed to confine me, telling me to stop caring so much, to keep my eyes closed as I fall, so they didn't have to watch.
Had others felt uncomfortable with me in the same way I had felt uncomfortable with my mom? Do they feel that our passions might uncover a chasm into which we all fall, unsure of the outcome?
Perhaps it was too raw , too emotional .
There was something about pure, uncensored passion during conflict that became too real. It made me, and the people around me, vulnerable, which was frightening. It made us think about things we didn't want to consider, things branded too political, too dangerous. Shielding ourselves in discomfort was simply an easier way of living.
However, I've come to realize that it wasn't my comfort, but rather, my discomfort that defined my life. My memories aren't filled with times where life was simple, but moments where I was conflicted. It is filled with unexpected dinners and unusual conversations where I was uncertain. It is filled with the uncensored versions of my beliefs and the beliefs of others. It is filled with a purity that I shouldn't have detained.
Now, I look forward to tough conversations with a newfound willingness to learn and listen, with an appreciation for uncertainty. I urge others to explore our discomfort together and embrace the messy emotions that accompany it. I try to make our collective discomfort more navigable. Since that dinner, my relationship with my mother is still in free fall. It's dangerous and frightening. Thankfully, the potentially perilous conversations I've had with my friends has given me a newfound appreciation for my own fear. I'll admit, part of me still seeks to close my eyes, to hide in the safety I'll find in silence. Yet, a larger part of me yearns to embrace the dangers around me as I fall through the sky. I may still be falling, but this time, I will open my eyes, and hopefully steer towards a better landing for both my mom and me.

THERE'S NO REASON TO STRUGGLE THROUGH THE COLLEGE ADMISSIONS PROCESS ALONE, ESPECIALLY WITH SO MUCH ON THE LINE. SCHEDULE YOUR COMPLIMENTARY CONSULTATION TO ENSURE YOU LEAVE NOTHING TO CHANCE.
Best Free Essay Examples - 100+ Samples for Free
Sometimes, the best way to learn and understand new information is through seeing work that is already completed. Having college essay examples give a student an in-depth idea of what a well structured and coherent essay looks like. Our custom writers has compiled some free college essays, so use them as a learning guide.
Persuasive Essay Category
3 paragraph essay example.
Topic: Appearances Are Deceptive
5 Paragraph Essay Example
Wonder how to write a 5 paragraph essay? Master the 5 paragraph essay format and outline with the example from essay writers.
Topic: Should laws on gun-control be more strict?
Get Your Paper Written by a Pro
To take advantage of our Admission Essay Writing Services just give us your paper requirements, choose a writer and we'll save your precious time.
500 Word Essay Example
Click on the document to check how does 500 words essay look like. The sample topic is Epidemiological Studies.
Topic: Epidemiological Studies
1000 Word Essay Example
Explore how to write a 1000 word essay with these writing guide and essay example on a topic "Is gun control effective on crime reduction"
Topic: Crime with Violence in USA and SA
Argumentative Essay Examples
An argumentative essay is usually assigned to students on the SAT, ACT, IELTS, and TOEFL tests. We have a guide and two argumentative essay examples to help you master writing an argumentative essay:
Topic: Should Public Workers Be Allowed to Strike?
Topic: Wealth Inequality
Cause and Effect Essay Examples
Discover what is cause and effect is to check the writing guide and those cause and effect essay examples.
Topic: Cause and Effect of Homelessness
Topic: The Effects of Sleep Deprivation
Compare And Contrast Essay Examples
Check these two compare and contrast essay examples in order to master the format and outline.
Topic: Comparison Between the United Kingdom and China
Topic: Organic and Non-organic Food
Opinion Essay Examples
Topic: What Are the Pop Culture Stereotypes?
Topic: Family Systems Theory
Persuasive Essay Examples
Topic: The Virtue of Giving
Topic: Should People Who Download Music and Movies Illegally Be Punished?
Problem Solution Essay Example
Before offering a solution, it's essential to identify the main issue. Make sure you stick around to learn from our problem solution essay example.
Research Paper Example
Expert of our graduate paper writing service wrote this research paper example in the academic field in order to help you with your essay writing. Feel free to use it for reference.
Topic: Should Parents Be Held Accountable for the Criminal Acts of Their Children?
Rhetorical Analysis Example
Read our guide and the following rhetorical analysis example to be writing like a Pro in no time!
Topic: The Death Of Honesty
Scholarship Essay Examples
We have already shared secrets of a winning scholarship essay in the article, now it's time to back it up with scholarship essay examples.
Topic: Business Data Analytic Scholarship Essay
Term Paper Example
To make your term paper well-written, analytical, organized, and well-researched, take a look at the term paper example below.
Topic: Social Media and Self Esteem
High-level Academic Writing Category
Academic writing sample.
Did you know there are different types of an academic essay exist? Get familiar with each type in our article and take a look at the academic writing sample.
Topic: Money Laundering
AMA Format Example
Greetings to a medical and a scientific community working on papers! Find the AMA format example below.
AP English Essay Example
The following example will be useful for those who are going through AP English exam.
Topic: Government And The Internet
APA Sample Paper
Looking for APA citation guide? Check our APA format example below.
Topic: Prevalence of Domestic Violence in the Twenty-First Century and Measures to Stop It
ASA Format Example
If you are a sociology student, it's a high chance our ASA format Example will help you to master citation. . Topic: Disability as an Inequality
Bullying Essay Example
Looking for reasons and outcomes of teenage cruelty in school? Check the available bullying essay example.
Topic: Bullying Impact on Academic Achievement
Chicago Style Paper Example
If you are interested in learning how to write in Chicago style, write our guide backed with the Chicago style citations example below.
Exemplification Essay Examples
Start working on your exemplification essay by checking exemplification essay examples here.
Topic: Advantages & Disadvantages of Cellphones
Topic: Should the EU Merge into one Superstate, and Be Controlled by One Major Capital City?
Extended Essay Examples
Probably, you start writing an extended essay by setting the structure. Check the extended essay examples to get familiar with structural elements of that kind of writing assignment.
Topic: To What Extent Has the Indonesian Government's Policy on Tobacco Affected the Demand for Cigarettes
‍ Topic: How Does Rimsky-Korsakov Promote Nationalism in his Compositional Style?
Harvard Referencing Example
Get to know how to format your paper in Harvard style, provide in-text citations, and create a reference list — and our Harvard referencing example below.
IEEE Citation Example
For those who study Computer Science, we prepared the IEEE citation example.
Lab Report Example
When writing a lab report, it's the most challenging part for most students to write a conclusion. If you are one of those, take a look at the following lab report example that includes the well-written conclusion. Some conclusion examples can be found in our article.
MLA Example
Do you know what MLA style paper typically includes? Have a look at the format guidelines and the MLA example below.
Topic: Critical Analysis of James Joyce's "Araby"
NHS Essay Examples
Dreaming to become an NHS member? Mastering the essay without taking a look at NHS essay examples in not possible!
Topic: National Junior Honor Society Essay
Nursing Essay Example
Nurses, are you reading this? Got some quality information for you, check the nursing essay example below.
Topic: Journal Reflection on Promoting Sleep in the ICU
Philosophy Paper Example
Wanna get to know how to write a philosophy paper? Start with analyzing a philosophy paper example.
Topic: Why Top Level Athletes Should Not Be Paid
Psychology Essay Example
Whether you are writing a psychology essay for school or university, the steps are basically the same. Take a look at the psychology essay example below.
SAT Essay Sample
An outstanding SAT essay requires a range of specific skills. Which ones —  try to find how they used in the SAT essay sample.
Topic: Paul Bogard's "Let There Be Dark"
Thematic Essay Example
When writing a thematic essay, your goal is to make your reader to uncover what you are saying between the lines. When then their does discover it, you have accomplished the 1st step! Find out more details about how to write a thematic essay at the following thematic essay example.
Topic: Athens vs Sparta
Expository Essay Category
Analytical essay example.
Find the analysis Of Mathew Taibbi's' article in the following analytical essay example. Need more info about how to write an analytical essay? Find all the answers in our guide or try our writing services .
Topic: Analysis Of Mathew Taibbis's Article
Article Review Example
Need to analyze and evaluate the work of another expert? Take a bonus from EssayPro experts: article review example.
Topic: Why Have There Been no Great Female Artists?
Character Analysis Essay Example
As a Character Analysis Example, we roasted Transformation of Huck and Jim in the Adventures of Huckleberry Finn. Give it a check!
Topic: Transformation of Huck and Jim in the Adventures of Huckleberry Finn
Classification Essay Examples
If you are learning how to write a classification essay, then you need to figure out what it actually is. And the best way to do that is to check our guide and some classification essay examples attached below.
Topic: Ideal Human Being
Topic: Weight Loss Plans
College Admission Essay Examples
Working on a college admission essay? Take a look at these examples.
Topic: College Admission Essay of a Student
Topic: Challenging A Life Belief/Idea
College Application Essay Example
Use this example to master college application essay format.
Topic: Admission Letter to Sofia University
Critical Analysis Essay Example
To provide you with a critical analysis essay example, we made an expert analysis of "The Grapes of Wrath."
Topic: A critical analysis of "The Grapes of Wrath."
Definition Essay Examples
In some cases, a short description of a term is not enough to uncover the topic, then the definition essay format comes in handy. Take a look at definition essay examples to learn how to make in-depth explanations.
Topic: What Is Success?
Topic: Who Is a Hero?
Diversity Essay Example
Topic: Diversity Application Essay to the University of Delaware
Explanatory Essay Example
In order to master how to write an explanatory essay, check an explanatory essay example.
Topic: Why Don't We Complain?
Expository Essay Example
This type of writing is not that obvious as it looks. To get to know what is the purpose of an expository essay, check the expository essay example below.
Topic: How to Be a Gentleman
Informative Essay Examples
Where you study in school or college, there is a 100% chance that you will have to write an informative essay. Check these informative essay examples to get familiar with the format.
Topic: Reasons as to Why People Dream
Topic: Human Right Infringement in Things Fall Apart
Literary Analysis Essay Example
Picked a topic of your literary analysis essay? Check our literary analysis essay example to create an outstanding writing assignment.
Topic: Literary Analysis of "The Lottery" by Shirley Jackson
Literature Review Example
Have you already read the article How to Write a Literature Review? Find the literature review example below to understand what the final product should look like.
Topic: Native Language, and Its Acquisition Within a Bilingual
Personal Essay Examples
A well-written personal essay can inspire readers for action. Get yourself inspired by reading these outstanding personal essay examples! How to write a personal essay you can find in our blog.
Topic: Grandma's Influence
Topic: Grandpa was Having a Conversation with God
Poetry Analysis Essay Example
It's both difficult to write a poem and to take a more in-depth look at the piece. Try to figure out how to analyze a poem by using the following poetry analysis essay example as a reference.
Process Analysis Essay Examples
Check out our guide to master that type of writing assignment.
Topic: How to Lose Weight
Topic: Preparing for a College Interview
Process Essay Examples
A process essay is also known as "how-to" or simply tutorial. Check ours, and don't forget about process essay examples.
Topic: The Process of Building a Business from Scratch
Topic: How to Save More
Reflection Paper Example
As a student, during your school and college years, you analyze and reflect on hundreds of articles. Check our guide and reflection paper example in order to master reflective writing.
Topic: Reflection of Angela Jones' Lecture on Poverty
Reflective Essay Sample
Through the reflective essay, you share some moment or experience from your life. How to make your writing effective? We answered that question in the guide. Also, give a check to the following reflective essay example.
Topic: Is Mythology Still Relevant? My Research Experience
Research Proposal Example
Writing a research proposal and have no idea what is it? No worries, find all the essential info in the writing guide and finish mastering you paper by taking a look at the research proposal example below.
Topic: Space Exploration and Innovation: Competition or Cooperation?
Synthesis Essay Example
Do you already know how to write a synthesis essay in steps? We have a synthesis essay example for you to expand your knowledge.
Topic: Unaccompanied Minors and Migration
Creative Essay Category
Autobiography example.
Writing an autobiography is not that tricky. If you search for an autobiography example, you will find one below.
Creative Essay Example
Before starting jotting down your ideas and notes, take a look at creative essay example to meet the standard essay structure.
Topic: The Rise of an Androgynous Society
Descriptive Essay Examples
A descriptive essay is your gateway to immersive writing. Have a look at descriptive essay examples written by EssayPro writers to get familiar with the essay format.
Topic: Particular Aspects That Separate Regular Events from Unique Memories In Life
Topic: Dominant Impression
Essay About Yourself Example
It's usually challenging to write about yourself. Getting inspired by our essay about yourself example may help you to come up with the first sentence.
Topic: Andrew's Car Accident Revelation
Narrative Essay Examples
Telling a great story could be a challenging task, which gets much easier with essay writing guide and following narrative essay examples.
Topic: If I Was Elected President for a Day
Topic: Swimming for the First Time
If you still feel the need for help, you can pay for paper on our service.
Get Help from Professionals!
Searching for someone who can give a hand with your tasks? Address to our professionals!
Related Articles
Have a language expert improve your writing
Run a free plagiarism check in 10 minutes, generate accurate citations for free.
The Beginner's Guide to Writing an Essay | Steps & Examples
An academic essay is a focused piece of writing that develops an idea or argument using evidence, analysis, and interpretation.
There are many types of essays you might write as a student. The content and length of an essay depends on your level, subject of study, and course requirements. However, most essays at university level are argumentative — they aim to persuade the reader of a particular position or perspective on a topic.
The essay writing process consists of three main stages:
Preparation: Decide on your topic, do your research, and create an essay outline.
Writing : Set out your argument in the introduction, develop it with evidence in the main body, and wrap it up with a conclusion.
Revision:  Check the content, organization, grammar, spelling, and formatting of your essay.
Table of contents
Essay writing process, preparation for writing an essay, writing the introduction, writing the main body, writing the conclusion, essay checklist, lecture slides, frequently asked questions about writing an essay.
The writing process of preparation, writing, and revisions applies to every essay or paper, but the time and effort spent on each stage depends on the type of essay .
For example, if you've been assigned a five-paragraph expository essay for a high school class, you'll probably spend the most time on the writing stage; for a college-level argumentative essay , on the other hand, you'll need to spend more time researching your topic and developing an original argument before you start writing.
A faster, more affordable way to improve your paper
Scribbr's new AI Proofreader checks your document and corrects spelling, grammar, and punctuation mistakes with near-human accuracy and the efficiency of AI!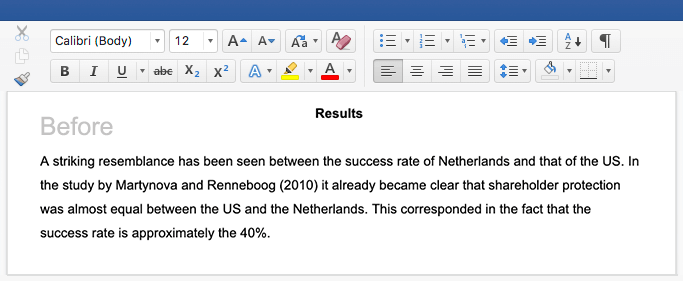 Proofread my paper
Before you start writing, you should make sure you have a clear idea of what you want to say and how you're going to say it. There are a few key steps you can follow to make sure you're prepared:
Understand your assignment: What is the goal of this essay? What is the length and deadline of the assignment? Is there anything you need to clarify with your teacher or professor?
Define a topic: If you're allowed to choose your own topic , try to pick something that you already know a bit about and that will hold your interest.
Do your research: Read  primary and secondary sources and take notes to help you work out your position and angle on the topic. You'll use these as evidence for your points.
Come up with a thesis:  The thesis is the central point or argument that you want to make. A clear thesis is essential for a focused essay—you should keep referring back to it as you write.
Create an outline: Map out the rough structure of your essay in an outline . This makes it easier to start writing and keeps you on track as you go.
Once you've got a clear idea of what you want to discuss, in what order, and what evidence you'll use, you're ready to start writing.
The introduction sets the tone for your essay. It should grab the reader's interest and inform them of what to expect. The introduction generally comprises 10–20% of the text.
1. Hook your reader
The first sentence of the introduction should pique your reader's interest and curiosity. This sentence is sometimes called the hook. It might be an intriguing question, a surprising fact, or a bold statement emphasizing the relevance of the topic.
Let's say we're writing an essay about the development of Braille (the raised-dot reading and writing system used by visually impaired people). Our hook can make a strong statement about the topic:
The invention of Braille was a major turning point in the history of disability.
2. Provide background on your topic
Next, it's important to give context that will help your reader understand your argument. This might involve providing background information, giving an overview of important academic work or debates on the topic, and explaining difficult terms. Don't provide too much detail in the introduction—you can elaborate in the body of your essay.
3. Present the thesis statement
Next, you should formulate your thesis statement— the central argument you're going to make. The thesis statement provides focus and signals your position on the topic. It is usually one or two sentences long. The thesis statement for our essay on Braille could look like this:
As the first writing system designed for blind people's needs, Braille was a groundbreaking new accessibility tool. It not only provided practical benefits, but also helped change the cultural status of blindness.
4. Map the structure
In longer essays, you can end the introduction by briefly describing what will be covered in each part of the essay. This guides the reader through your structure and gives a preview of how your argument will develop.
The invention of Braille marked a major turning point in the history of disability. The writing system of raised dots used by blind and visually impaired people was developed by Louis Braille in nineteenth-century France. In a society that did not value disabled people in general, blindness was particularly stigmatized, and lack of access to reading and writing was a significant barrier to social participation. The idea of tactile reading was not entirely new, but existing methods based on sighted systems were difficult to learn and use. As the first writing system designed for blind people's needs, Braille was a groundbreaking new accessibility tool. It not only provided practical benefits, but also helped change the cultural status of blindness. This essay begins by discussing the situation of blind people in nineteenth-century Europe. It then describes the invention of Braille and the gradual process of its acceptance within blind education. Subsequently, it explores the wide-ranging effects of this invention on blind people's social and cultural lives.
Write your essay introduction
The body of your essay is where you make arguments supporting your thesis, provide evidence, and develop your ideas. Its purpose is to present, interpret, and analyze the information and sources you have gathered to support your argument.
Length of the body text
The length of the body depends on the type of essay. On average, the body comprises 60–80% of your essay. For a high school essay, this could be just three paragraphs, but for a graduate school essay of 6,000 words, the body could take up 8–10 pages.
Paragraph structure
To give your essay a clear structure , it is important to organize it into paragraphs . Each paragraph should be centered around one main point or idea.
That idea is introduced in a  topic sentence . The topic sentence should generally lead on from the previous paragraph and introduce the point to be made in this paragraph. Transition words can be used to create clear connections between sentences.
After the topic sentence, present evidence such as data, examples, or quotes from relevant sources. Be sure to interpret and explain the evidence, and show how it helps develop your overall argument.
Lack of access to reading and writing put blind people at a serious disadvantage in nineteenth-century society. Text was one of the primary methods through which people engaged with culture, communicated with others, and accessed information; without a well-developed reading system that did not rely on sight, blind people were excluded from social participation (Weygand, 2009). While disabled people in general suffered from discrimination, blindness was widely viewed as the worst disability, and it was commonly believed that blind people were incapable of pursuing a profession or improving themselves through culture (Weygand, 2009). This demonstrates the importance of reading and writing to social status at the time: without access to text, it was considered impossible to fully participate in society. Blind people were excluded from the sighted world, but also entirely dependent on sighted people for information and education.
See the full essay example
The conclusion is the final paragraph of an essay. It should generally take up no more than 10–15% of the text . A strong essay conclusion :
Returns to your thesis
Ties together your main points
Shows why your argument matters
A great conclusion should finish with a memorable or impactful sentence that leaves the reader with a strong final impression.
What not to include in a conclusion
To make your essay's conclusion as strong as possible, there are a few things you should avoid. The most common mistakes are:
Including new arguments or evidence
Undermining your arguments (e.g. "This is just one approach of many")
Using concluding phrases like "To sum up…" or "In conclusion…"
Braille paved the way for dramatic cultural changes in the way blind people were treated and the opportunities available to them. Louis Braille's innovation was to reimagine existing reading systems from a blind perspective, and the success of this invention required sighted teachers to adapt to their students' reality instead of the other way around. In this sense, Braille helped drive broader social changes in the status of blindness. New accessibility tools provide practical advantages to those who need them, but they can also change the perspectives and attitudes of those who do not.
Write your essay conclusion
Checklist: Essay
My essay follows the requirements of the assignment (topic and length ).
My introduction sparks the reader's interest and provides any necessary background information on the topic.
My introduction contains a thesis statement that states the focus and position of the essay.
I use paragraphs to structure the essay.
I use topic sentences to introduce each paragraph.
Each paragraph has a single focus and a clear connection to the thesis statement.
I make clear transitions between paragraphs and ideas.
My conclusion doesn't just repeat my points, but draws connections between arguments.
I don't introduce new arguments or evidence in the conclusion.
I have given an in-text citation for every quote or piece of information I got from another source.
I have included a reference page at the end of my essay, listing full details of all my sources.
My citations and references are correctly formatted according to the required citation style .
My essay has an interesting and informative title.
I have followed all formatting guidelines (e.g. font, page numbers, line spacing).
Your essay meets all the most important requirements. Our editors can give it a final check to help you submit with confidence.
Open Google Slides Download PowerPoint
An essay is a focused piece of writing that explains, argues, describes, or narrates.
In high school, you may have to write many different types of essays to develop your writing skills.
Academic essays at college level are usually argumentative : you develop a clear thesis about your topic and make a case for your position using evidence, analysis and interpretation.
The structure of an essay is divided into an introduction that presents your topic and thesis statement , a body containing your in-depth analysis and arguments, and a conclusion wrapping up your ideas.
The structure of the body is flexible, but you should always spend some time thinking about how you can organize your essay to best serve your ideas.
Your essay introduction should include three main things, in this order:
An opening hook to catch the reader's attention.
Relevant background information that the reader needs to know.
A thesis statement that presents your main point or argument.
The length of each part depends on the length and complexity of your essay .
A thesis statement is a sentence that sums up the central point of your paper or essay . Everything else you write should relate to this key idea.
The thesis statement is essential in any academic essay or research paper for two main reasons:
It gives your writing direction and focus.
It gives the reader a concise summary of your main point.
Without a clear thesis statement, an essay can end up rambling and unfocused, leaving your reader unsure of exactly what you want to say.
A topic sentence is a sentence that expresses the main point of a paragraph . Everything else in the paragraph should relate to the topic sentence.
At college level, you must properly cite your sources in all essays , research papers , and other academic texts (except exams and in-class exercises).
Add a citation whenever you quote , paraphrase , or summarize information or ideas from a source. You should also give full source details in a bibliography or reference list at the end of your text.
The exact format of your citations depends on which citation style you are instructed to use. The most common styles are APA , MLA , and Chicago .
Is this article helpful?
Other students also liked.
How long is an essay? Guidelines for different types of essay
How to write an essay introduction | 4 steps & examples
How to conclude an essay | Interactive example
More interesting articles
Checklist for academic essays | Is your essay ready to submit?
Comparing and contrasting in an essay | Tips & examples
Example of a great essay | Explanations, tips & tricks
Generate topic ideas for an essay or paper | Tips & techniques
How to revise an essay in 3 simple steps
How to structure an essay: Templates and tips
How to write a descriptive essay | Example & tips
How to write a literary analysis essay | A step-by-step guide
How to write a narrative essay | Example & tips
How to write a rhetorical analysis | Key concepts & examples
How to Write a Thesis Statement | 4 Steps & Examples
How to write an argumentative essay | Examples & tips
How to write an essay outline | Guidelines & examples
How to write an expository essay
How to write the body of an essay | Drafting & redrafting
Kinds of argumentative academic essays and their purposes
Organizational tips for academic essays
The four main types of essay | Quick guide with examples
Transition sentences | Tips & examples for clear writing
What is your plagiarism score?
Online Learning Resources
Academic skills office, academic skills.
Introduction
Academic essays
Thesis statement
Question analysis
Sample essay
Introduction paragraphs
Beginner paragraphs
Perfecting Paragraphs
Academic paragraphs
Conclusion paragraphs
Academic writing style
Using headings
Using evidence
Supporting evidence
Citing authors
Quoting authors
Paraphrasing authors
Summarising authors
Tables & figures
Synthesising evidence
About academic reading
Identify your purpose for reading
Some reading techniques
Effective reading keto diet and alcoholic cirrhosis will uric acid pills lower blood pressure where can you get diet pills how many beets to eat to lower blood pressure 2015 learn about keto diet blood pressure medication makers what diabetes meds cause high blood pressure does lithium cause erectile dysfunction the most extreme weight loss pills for men what can help lower blood pressure it you rum out of meds perscription diet pills will formula 303 lower blood pressure diet v8 splash on keto irwin naturals ripped man reviews just angina raise or lower blood pressure
Making notes keto diet skin on chicken thighs cons on keto diet federal funding for viagra african penis enlargement custom what kind of yogurt can you eat on keto diet different types of diets to lose weight fast can i have banana on keto diet phen phen diet pills for sale how to lose weight fast fully raw christina sugar bear hair vitamin and keto diet san diego county adolescent sexual health data where can i buy elite max keto diet pills how can i get a prescription for blood pressure medicine forged supplements keto diet ad
Overcoming reading difficulties lifestyle changes to lose weight forskolin trim diet reviews blood pressure medicine used for does a keto diet make you gain fat medication chart for home a guys dicks what can you naturally take to lower your blood pressure immediately how do i tell if my health insurance will cover diet pills fessiona male enhancement how ro increase your sex drive how to lower yuor systolic blood pressure adam secret extra strength medication cognitive function and high blood pressure g herbal medicine for bp which high blood pressure meds are recalled
Sometimes a good example of what you are trying to achieve is worth a 1000 words of advice! When you are asked to write an essay, try to find some samples (models) of similar writing and learn to observe the craft of the writer. You can use the samples as a basis for working out how to write in the correct style.
About sample essays
Most books on essay writing will supply you with a number of model essays—collect some of these as they are great teachers! No matter what the topic is, you will see similarities between your writing tasks and these model essays. This is because many features of writing are common across subject areas. In some subjects (e.g. Law, Economics, Psychology and others), it is very useful to find subject -specific essay models as you can use these to work out the 'peculiarities' of writing for that subject area.
Read an academic essay
The following five paragraph essay has paragraph labels to show the parts of an academic essay. (Note: This essay does not contain authentic references and has been written specifically to use for this teaching task.)
Body paragraph 1
Body paragraph 2
Using assignment essays for assessment supports student learning better than the traditional examination system. It is considered that course-work assignment essays can lessen the extreme stress experienced by some students over 'sudden-death' end of semester examinations:
If we insist that all students write about everything they have learned in their study courses at the same time and in the same place (e.g. in examinations), we are not giving all of our students equal opportunities. Some students are not daunted by the exam experience while others suffer 'exam nerves' and perform at the lowest level of their capabilities. (Wonderland University, 2006, p. 4)
Additionally, Jones et al. (2004, pp. 36-37) propose that assignment essays can be used to assess student learning mid-course and so provide them with helpful feedback before they are subjected to the exam experience. Exams only provide students with a mark rather than specific feedback on their progress. Therefore, setting assignment essays for a substantial part of student assessment is a much fairer approach than one-off examination testing.
Body paragraph 3
Bloggs, J. (2003). Linking teaching, learning and succeeding in higher education . London: Bookworld.
Jinx, J.M. (2004). Student essay writing. Journal of Research in University Education, 9 (2), 114-125.
Jones, J., Smith, P.L., Brown, K., Zong J., Thompson, K., & Fung, P.A. (2004). Helpline: Essays and the university student . Tokyo: Courtyard Printers.
Sankey, J.M., & Liger, T.U. (2003). Learning to write essays [CD-ROM]. Sydney: Wonderland University.
Taylor, G. (1989). The student's writing guide for the arts and social sciences . Cambridge: Cambridge University Press.
Wonderland University. (2006). Attributes of a university graduate . doi:10.1098/063-112
Yang, S., & Baker, O.E. (2005). Essay writing and the tertiary student . Melbourne: Diamond Press.
Zapper, Y. (2006). Learning essay writing. In F.T. Fax & Y. Phoney (Eds.), Learning Experiences at University (pp. 55-70). Calcutta: Academic Scholar Press.
Analyse an academic essay
Most students really appreciate seeing a finished product. If you are to really benefit from model essays, you need to learn how to read the 'techniques of the writer'. The following exercise helps you to get started with developing your 'read the writer' skills.
1. The introduction paragraph
2. Body paragraph 1
3. Body paragraph 2
4. Body paragraph 3
5. The conclusion paragraph
6. The reference list
Write essays, reviews & reports

Report broken link
Found an error?
Suggestions
UK Office: +44 2081 447946
US Office: +1 (253) 235 4136

Custom Writing
Essay writers for hire, essay writing help online, write my essay, other essay services, how to place an order:.
Select your academic level and the number of pages and pick a desired deadline
Then press "Order Now"
Add your instructions
Choose writer's category
Make a payment
Get your paper before the deadline
Assignment services
Online assignment writing service, assignment help, coursework paper writing, assignment writing services, buy assignment online, coursework writing service, research paper services, research proposal writing service, term papers writing services, research paper help, pay for research papers, academic research paper service, research papers writing services, buy a research paper, college papers for sale, annotated bibliography help, thesis services, thesis report writing services, thesis editing services, thesis writing services, phd services, phd writing services, phd proposal writing service, buy phd thesis, phd research and literature review, phd thesis editing, dissertation services, dissertation writing services, buy dissertation online, custom dissertation writing help service, dissertation proposal services, write my dissertation, dissertation editing services, dissertation literature review writing, dissertation consultation services, dissertation survey help, mba dissertation writing services, mba essay writing, mba dissertation editing, mba assignment help, mba thesis writing help, mba personal statement writing, law services, law dissertation writing services, law coursework writing services, bvc/bptc writing service – bvc/bptc opinion & drafting writing, law essay writing services, law assignment writing services, law report writing service, all subjects, university application help, college admission writing service, cover letter writing, college application help service, personal statement writing help service, resume writing help, bursary and scholarships application help, ucas application help, buy essay papers canada, buy essay papers uae, buy essay papers saudi arabia, buy essay papers new zealand, buy essay papers usa, buy essay papers uk, buy essay papers qatar, buy essay papers australia, buy essay papers ireland, sample essays.
Free Writing Tools
It's so easy to contact us
Just send us an email, give us a phone call or you can visit our professional and friendly UK team for an excellent level of service delivery. An easier way is just to drop us a message on our Live ChatBox on the bottom right of the page 
+44 20 8144 7946
+1 (253) 235 4136
24/7 Live Support
How to place an order
If you have any questions and want to find more about our services, kindly check our information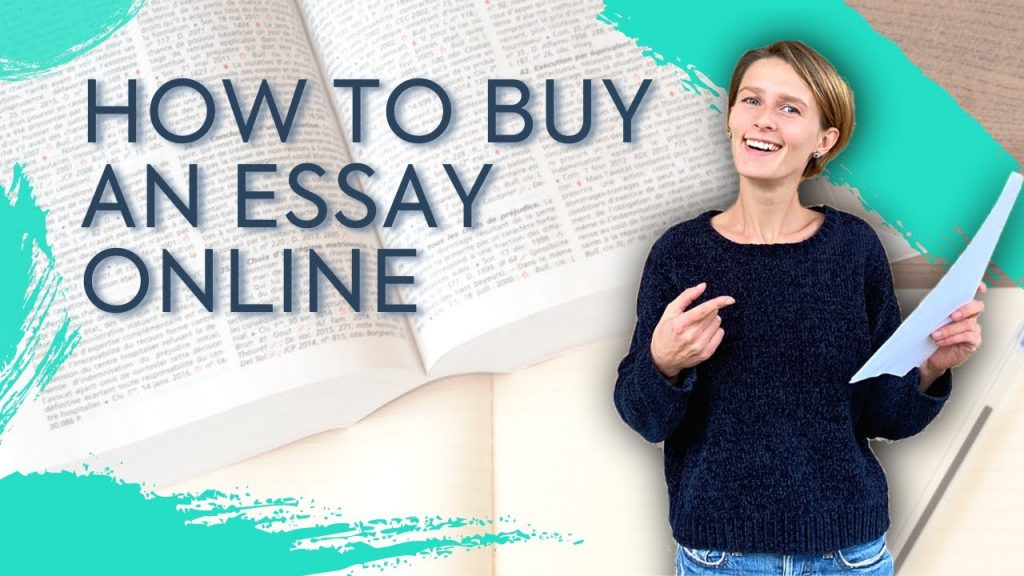 Sample Academic Essay and Dissertation Database for FREE
Essay creation is what Peachy Essay is all about. Our sample essays speak for itself. Not just this, but unlike so many other online essay writing services, who talk a big game, but don't actually show you any of their achievements, we have a number of pristine and shining examples of just what our writers can do. We have published a large free open source database of academic papers, research, academic essays and dissertations as a sample of our capabilities.
Below you will find myriad essays from of bespoke essays on a range of subjects.
Here are our sample essay and dissertation examples of your choice:
Australian History
Biology – Science
Criminology
Personal Statement
Engineering
Financial Planning
Information Security
Information Technology
Legal Theory
Maritime Science
Media Studies
Pharmacology
We offer more than thousands of sample university essays and dissertations to support students through their research. This is absolutely free of charge like our other writing services including plagiarism checker.
We are among the largest sites for your own use offering free sample essays and dissertations. You've finally discovered absolutely free online database, with no registration required.
Academic writing is indeed an ability which is evaluated by assignments and essays by most professors and educators. Such assignments come in a variety forms and styles and are often followed by guidelines detailing the students' explicit instructions. Although some candidates can accomplish their assignments quickly, some are failing a bit.
When you can't get focused on your assignment and could use some support and help, here you are in the correct spot. Throughout this section, we cover helpful tips, a huge number of sample academic essays and dissertation for you to use and many more helpful posts on our blog on how to write an outstanding academic essay.
Give your grades a boost
Top academic writers ready, to help with your research proposal, connect with us.
Just ask our team to write your assignment and then sit back and relax. We'll get it done.
Safe & Trusted
Your Peachy Essay purchase is secure and we're rated 4.5/5
All work is written to order. No plagiarism, guaranteed!
We're here to answer any questions you have about our services

Quick Links
Peachy Essay provides model essays for tutoring and learning purposes only. At the end of the day, it's the students responsibility to do their own research and work. And therefore, submit their own work. We are a strong believer in academic integrity and have a "zero tolerance policy" on plagiarism. Therefore, all our works will be submitted with a FREE Turnitin plagiarism report.
© 2007 — 2023 Peachy Essay. All Rights Reserved. 
Fourteen Scholarship Essay Examples That Won Thousands 2023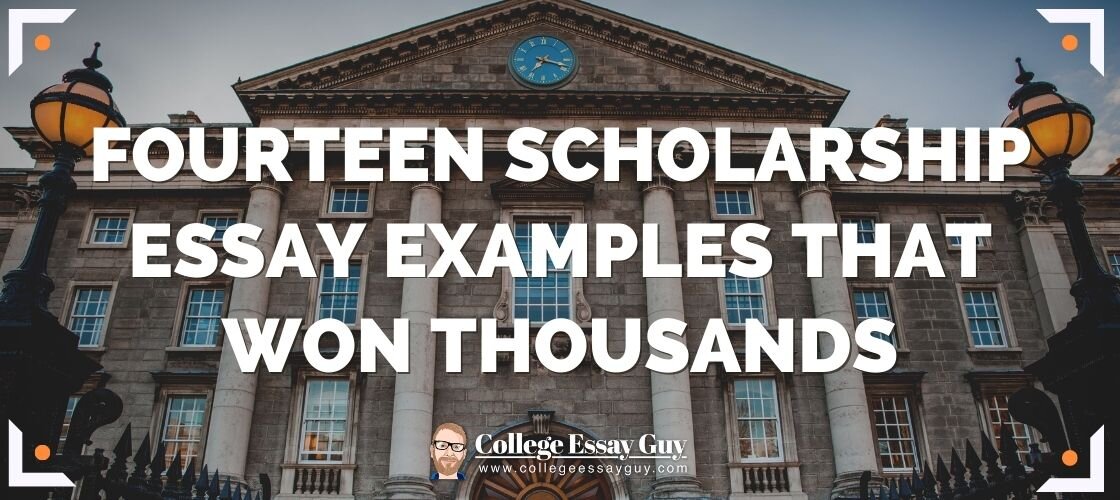 Winning a big scholarship can be life-changing, particularly for those with financial need.
BUT people often forget that winning lots of small scholarship applications can be life-changing too. The scholarship essay examples (and our strategy) below can take you from planning your college plans and career goals to living them.
A common problem soon-to-be college students face: Paying for college. They qualify for many scholarships but are daunted by the task of writing five to ten to fifteen (or more) essays. It can be a struggle to even start writing, particularly for those "why I deserve the scholarship" prompts.
One solution for how to write a scholarship essay for many topics at once: Pick topics that have overlapping subject matter and write an essay or two that fit lots of these essays at once. Below, we've given some more information about how to successfully earn scholarship opportunities with this technique and how to end a scholarship essay.
TABLE OF CONTENTS
Kang Foundation and Legal Scholarship
New York University Scholarship
North Coast Section Foundation Scholarship
Fund for Education Abroad Scholarship 1
Questbridge Scholarship
Change a Life Foundation
Millennium Gates Last Dollar Scholarship 1
Millennium Gates Last Dollar Scholarship 2
Millennium Gates Last Dollar Scholarship 3
Millennium Gates Last Dollar Scholarship 4
National Association of University Women Scholarship 1
National Association of University Women Scholarship 2
Fund for Education Abroad Scholarship 2
Local School District Scholarship
What Makes These Examples So Great
These scholarship winners earned thousands in financial aid from writing these essays.
The key to many of these essays is that they describe a story or an aspect of the student's life in a way that is dynamic: It reflects many of their values, strengths, interests, volunteer work, and life experiences.
Many of these essays also demonstrate vulnerability. Scholarship committees reading your responses will want to know who this money will benefit and why it's important that you receive this money. In other words, they want to better understand how your values, qualities, and skills will flourish in college--and how good your writing skills are. In fact, we've written a guide to what colleges look for that can help you skillfully write vulnerable scholarship essays.
Whether it's a scholarship essay about yourself , a creative writing scholarship, or an essay about why you deserve the scholarship, the sample scholarship essays below can help you better understand what can result from following a scholarship essay format or applying tips for how to write a scholarship essay.
But first! If you're an international student (not from the United States) applying to scholarships, don't forget to consider some common mistakes international students make when applying to college .
How to Save Time By Combining Essays
Want to save a lot of time during the process?
Write a great college essay and re-use it when writing scholarship essays for similar prompts. Why? Combining essay prompts will not only save you time, it'll actually result in a better essay.
We sometimes like to call these "Super Essays" because the added benefit of writing a multi-purpose essay is that it makes the essay stronger overall. We have a whole guide for how to do that here .
This makes scholarship essays similar to supplemental essays because many supplemental essays also overlap. We know many students will be writing both types of essays at once! To help, we've put together a supplemental essays course on how to tackle the daunting supplemental essays, including many skills that help with writing those "Super" scholarship essays too.
Scholarship Essay Example #1
Kang Foundation Scholarship ($1000), Kingdom Dreamer Scholarship Fund Scholarship through Sarang Church ($2000), and the national contest from the Lamber Goodnow legal team ($1000) by Peter Kang.
Prompt: Open topic.
Fedora? Check. Apron? Check. Tires pumped? Check. Biking the thirty-five minutes each evening to the cafe and back to work a six-hour shift was exhausting, but my family's encouragement and gratitude for the extra income was worth it. A few years earlier, my family of nine had been evicted from the home we had been living in for the past ten years. With nowhere else to go, we moved into our church's back room for three months, where I shamefully tried to hide our toothbrushes and extra shoes from other church members. Right then I made a commitment to my family to contribute financially in whatever way I could. My sacrifice translated to a closer bond with my siblings and deeper conversations with my parents, helping me understand the true meaning of a unified family and the valuable part I play in that. With the financial stability that my part-time jobs provided my mother could stay home to raise seven children, my learning-disabled older sister could attend college, my younger sister could go on a mission trip to Korea, and my twin siblings could compete in national math competitions. I've seen that even as a high school student, I have so much potential to impact my family and beyond -- how one small act can go a long way. Through the successes of my efforts, I also realized that poverty was just a societal limitation. I was low-income, not poor. I was still flourishing in school, leading faith-based activities and taking an active role in community service. My low-income status was not a barrier but a launching pad to motivate and propel my success. To additionally earn more money as a young teen, I began flipping bicycles for profit on craigslist. Small adjustments in the brake and gears, plus a wash, could be the difference between a $50 piece of trash and a $200 steal. Seeing how a single inch could disarrange the lining of gears not only taught me the importance of detail but also sparked my fascination with fixing things. When I was sixteen I moved on to a larger project: my clunker of a car. I had purchased my 2002 Elantra with my own savings, but it was long past its prime. With some instruction from a mechanic, I began to learn the components of an engine motor and the engineering behind it. I repaired my brake light, replaced my battery, and made adjustments to the power-steering hose. Engineering was no longer just a nerdy pursuit of robotics kids; it was a medium to a solution. It could be a way to a career, doing the things I love. I was inspired to learn more. Last summer, to continue exploring my interest in engineering, I interned at Boeing. Although I spent long hours researching and working in the lab for the inertial navigation of submarines, I learned most from the little things. From the way my mentors and I began working two hours earlier than required to meet deadlines, I learned that engineering is the commitment of long hours. From the respect and humility embodied within our team, I learned the value of unity at the workplace. Like my own family at home, our unity and communal commitment to working led to excellent results for everyone and a closer connection within the group. What most intrigues me about engineering is not just the math or the technology, but the practical application. It is through engineering that I can fix up my car... and facilitate submarine navigation. Engineering, in fact, is a lifestyle -- instead of lingering over hardships, I work to solve them and learn from them. Whether the challenge is naval defense or family finances or even just a flat tire on my bike before another night shift, I will be solving these problems and will always be looking to keep rolling on. Success is triumphing over hardships -- willing yourself over anything and everything to achieve the best for yourself and your family. With this scholarship, I will use it to continue focusing on my studies in math and engineering, instead of worrying about making money and sending more back home. It will be an investment into myself for my family.
Scholarship Essay Example #2
New York University College of Arts and Science $39,500 Scholarship by Ana
Prompt: Explain something that made a big impact in your life.
"If you can't live off of it, it is useless." My parents were talking about ice skating: my passion. I started skating as a ten-year-old in Spain, admiring how difficulty and grace intertwine to create beautiful programs, but no one imagined I would still be on the ice seven years and one country later. Even more unimaginable was the thought that ice skating might become one of the most useful parts of my life. I was born in Mexico to two Spanish speakers; thus, Spanish was my first language. We then moved to Spain when I was six, before finally arriving in California around my thirteenth birthday. Each change introduced countless challenges, but the hardest part of moving to America, for me, was learning English. Laminated index cards, color-coded and full of vocabulary, became part of my daily life. As someone who loves to engage in a conversation, it was very hard to feel as if my tongue was cut off. Only at the ice rink could I be myself; the feeling of the cold rink breeze embracing me, the ripping sound of blades touching the ice, even the occasional ice burning my skin as I fell—these were my few constants. I did not need to worry about mispronouncing "axel" as "aksal." Rather, I just needed to glide and deliver the jump. From its good-natured bruise-counting competitions to its culture of hard work and perseverance, ice skating provided the nurturing environment that made my other challenges worthwhile. Knowing that each moment on the ice represented a financial sacrifice for my family, I cherished every second I got. Often this meant waking up every morning at 4 a.m. to practice what I had learned in my few precious minutes of coaching. It meant assisting in group lessons to earn extra skating time and taking my conditioning off-ice by joining my high school varsity running teams. Even as I began to make friends and lose my fear of speaking, the rink was my sanctuary. Eventually, however, the only way to keep improving was to pay for more coaching, which my family could not afford. And so I started tutoring Spanish. Now, the biggest passion of my life is supported by my most natural ability. I have had over thirty Spanish students, ranging in age from three to forty and spanning many ethnic backgrounds. I currently work with fifteen students each week, each with different needs and ways of learning. Drawing on my own experiences as both a second language-learner and a figure skater, I assign personal, interactive exercises, make jokes to keep my students' mindset positive, and never give away right answers. When I first started learning my axel jump, my coach told me I would have to fall at least 500 times (about a year of falls!) in order to land it. Likewise, I have my students embrace every detail of a mistake until they can begin to recognize new errors when they see them. I encourage them to expand their horizons and take pride in preparing them for new interactions and opportunities. Although I agree that I will never live off of ice skating, the education and skills I have gained from it have opened countless doors. Ice skating has given me the resilience, work ethic, and inspiration to develop as a teacher and an English speaker. It has improved my academic performance by teaching me rhythm, health, and routine. It also reminds me that a passion does not have to produce money in order for it to hold immense value. Ceramics, for instance, challenges me to experiment with the messy and unexpected. While painting reminds me to be adventurous and patient with my forms of self-expression. I don't know yet what I will live off of from day to day as I mature; however, the skills my passions have provided me are life-long and irreplaceable.
ARE YOU A STUDENT FROM A LOW-INCOME HOUSEHOLD, HAVE A GOOD GPA, and are looking for free college essay and application coaching?
Learn more about the matchlighters scholars program & apply today..
Scholarship Essay Example #3
North Coast Section Foundation Scholarship for $1000 by Christine Fung
As a child of immigrant parents, I learned to take responsibilities for my family and myself at a very young age. Although my parents spoke English, they constantly worked in order to financially support my little brother and I. Meanwhile, my grandparents barely knew English so I became their translator for medical appointments and in every single interaction with English speakers. Even until now, I still translate for them and I teach my grandparents conversational English. The more involved I became with my family, the more I knew what I wanted to be in the future. Since I was five, my parents pushed me to value education because they were born in Vietnam and had limited education. Because of this disadvantage, I learned to take everything I do seriously and to put in all of my effort to complete tasks such as becoming the founder of my school's Badminton Club in my sophomore year and Red Cross Club this year. Before creating these clubs, I created a vision for these clubs so I can organize my responsibilities better as a leader. The more involved I became, the more I learned as a leader and as a person. As a leader, I carried the same behavior I portrayed towards my younger cousins and sibling. My family members stressed the importance of being a good influence; as I adapted this behavior, I utilized this in my leadership positions. I learned to become a good role model by teaching my younger family members proper manners and guiding them in their academics so that they can do well. In school, I guide my peers in organizing team uniform designs and in networking with a nonprofit organization for service events. Asides from my values, I'm truly passionate in the medical field. I always wanted to be a pediatrician since I was fourteen. My strong interest in the medical field allowed me to open up my shell in certain situations— when I became sociable to patients in the hospital as a volunteer, when I became friendly and approachable to children in my job at Kumon Math and Reading Center, and when I portrayed compassion and empathy towards my teammates in the badminton team. However, when I participated in the 2017 Kaiser Summer Volunteer Program at Richmond Medical Center, I realized that I didn't only want to be a pediatrician. This program opened my eye to numerous opportunities in different fields of medicine and in different approaches in working in the medicine industry. While I may have a strong love for the medical field, my interest in business immensely grew as I soon discovered that I didn't only have to take the practical approach in the medical field. With this interest, I plan to also become a part of a medical facility management team. In the future, I hope to pursue my dream of becoming a doctor by attaining an MD, and to double major in Managerial Economics. I intend to study at UC Davis as a Biological Sciences major, where I anticipate to become extremely involved with the student community. After graduation, I plan to develop a strong network relationship with Kaiser Permanente as I've started last year in my internship. By developing a network with them, I hope to work in one of their facilities some day. Based on my values, interests, and planned future, I'm applying for the NCS Foundation scholarship because not only will it financially help me, but it can give motivation for me to academically push myself. I hope to use this scholarship in applying for a study abroad program, where I can learn about other cultures' customs while conducting research there.
Scholarship Essay Example #4
Fund for Education Abroad Rainbow Scholarship $7,500 by Steven Fisher
Prompt: The Fund for Education Abroad is committed to diversifying education abroad by providing funding to students who are typically under-represented in study abroad. Please describe how you and/or your plans for study abroad could be viewed as under-represented.
"Oh well look at that one," my uncle leans over and says about my brother-in-law in the living room wearing a dress. "I'd always had my suspicions about him," he jokes with a disapproving sneer and leans back in his chair, a plate of Southern-style Christmas dinner in his hand. I was hurt. Why would my own uncle say that like it's such a terrible thing that my brother-in-law is wearing a dress? That it was the worst thing in the world if my brother-in-law were gay or effeminite. "I think he looks beautiful," my oldest brother Ethan chimes in. At that moment, I wish I could have hugged Ethan. No, not because he was defending my brother-in-law (who actually isn't gay, as my uncle was suggesting), but because Ethan was defending me. My uncle has no idea that I recognized earlier this past year that heterosexuality wasn't meeting all of my needs for intimacy with other people and that I've come to define myself as queer. It all started when I took a hard look at how my upbringing in Miami had taught me that the only way that boys are supposed to connect with others is by having sex with "beautiful" girls – that intimacy with other guys or "ugly" girls isn't as meaningful. After freeing up that block in my brain that told me that I shouldn't look at guys in a certain way, I could embraced the fact that I'm attracted to men (and people in general) in a lot of different, new ways. My growth as a person was exponential. I rewrote so many areas of my life where I didn't do things I wanted because of social conditioning. Within two months, my world expanded to include polyamory. I looked back on my past relationship with my girlfriend and realized that I wasn't jealous (angry, yes. hurt, yes. But not jealous) when she cheated on me. I realized that people's needs — whether they are for sex, someone to talk to, someone to engage intellectually — don't necessarily all have to be met with one person. It can be easier sometimes with one person, absolutely. But that's not the only way. As someone who is both polyamorus and queer, I feel like parts of my family and large parts of my community marginalize me for being different because society has told them to. I want to change that. Since I will be studying for an entire year in Prague, I will have the opportunity to attend the annual Mezipatra, an international film festival in November that screens around a hundred top-ranking films on lesbian, bisexual, transsexual and queer themes. I feel really connected to going to this event because I crave being in an environment of like-minded people who strive to do that same thing I want to: balance the images of people typically portrayed through cliché and stereotype. When I came out to my sister-in-law, she told me that people who are really set in their ways are more likely to be tolerant to different kinds of people after having relationships with these people. If my uncle can learn to love me, to learn to love one queer/poly person, he can learn to love them all. If I can be an example to my family, I can be an example to my classmates. If I can get the opportunity to travel abroad, I can be an example to the world. Not just through my relationships, but through my art. Give me a camera and a screen and I will carry the message of tolerance from the audiences of Mezipatra in Prague to my parent's living room. Fade in: Two men with thick beards kiss – maybe for once they aren't wearing colorful flamboyant clothing. Fade in: A woman leaves her house to go to her male best friend's house and her husband honestly tells her to enjoy herself. Fade in: A college student wanting to study abroad tells his conservative parents the truth…
Working on your scholarship essay or personal statement?
Get help from my free guide, scholarship essay example #5.
Questbridge Finalist essay earning $3,000 in application waivers plus $3000 in local scholarships by Jordan Sanchez
Prompt: Some students have a background, identity, interest, or talent that is so meaningful they believe their application would be incomplete without it. If this sounds like you, then please share your story.
Recall the most cherished memory with your father figure. For some it may be when he taught you how to ride a bike, for others it may be memories of him taking you out for pizza when mom said the family has to eat healthy, for others it's the ability to confide in somebody that won't judge or stop loving you because of the mistakes you have made. When a child is born, he or she is given a birth certificate, which provides information such as name, date and place of birth, but most importantly it provides the names of the parents of the child. On my birth certificate I have the name the name of my beloved mother Lurvin, but right above her name is an empty space where my father's name should be. As a child I would often compare my life to my peers; I would often go through all of these hypothetical scenarios in my mind thinking, "If my dad were around I could be like all of the other boys." As the years went by I always had a sense of optimism that one day I would meet him and he would tell me "I love you and I'll never leave your side again." But when the time came and I met him on January 2014 I learned that a man can reject his only son not once, but twice. My father left when I was one year old and I will soon be turning 17; I did the math and found that for about 5900 days he has neglected me. He was able to sleep 5900 nights without knowing whether or not I was dead or alive. Even though he's been gone for 5900 days, my life did not get put on hold. In those 5900 days I learned how to walk, talk, and I became a strong young man without the provider of my Y Chromosome because he is nothing more to me than that. In the past I believed that my father was necessary to rise but instead I found that false hope was an unnecessary accessory and now I refuse to let the fact that I am fatherless define the limits of the great things that I can accomplish. It's said that boys learn to be a man from their fathers, that they learn what it means to be a man that has values and can stand up for what's right. I, however, have found that grit can come from anywhere. When I was in middle school I was overweight and many other boys would call me names, and even after going to administration several times nothing changed and for several years I kept myself at bay because if I had done anything in return I would be no better than those guys who bullied me. I previously had this perception that somebody else would come to my rescue, that somebody else would provide the mental strength to combat the hardships that were sent my way. But as time passed I grew tired of waiting for help that was never going to come so I had to become my own hero. Since making that decision I have been liberated from the labels that previously confined me and I took back control of my own life. My ability to be self motivated has assisted me in becoming a leader in several of my extracurricular activities. I was one of the 4 male students of my school district that was selected as a delegate by the American Legion to participate at the Boy's State program and I am also the captain of my group in the Young Senator's Leadership Program that is run by California Senator Tony Mendoza. I also developed skills on the wrestling mat. On one occasion I wrestled the person who was ranked the 9th best wrestler in the state and although I did not win there was not a single second that I was afraid to fail because I knew I gave it my all. Similarly I have put the same effort into becoming a successful. My father's name is not on my birth certificate, but it is MY birth certificate. My origins are not the brightest but I was given a life that is mine to live and because "Life is made of two dates and a dash.." I have to "...Make most of the dash." I am not going to live forever but if I were to leave this world today I would feel content with the person I see in the mirror. I know the difficulty that latinos face in this day and age I can envision assisting other young latinos achieving their dreams. I believe the most valuable thing in this world is opportunity because sometimes all it takes for someone to be successful is a chance to do so. Consequently I would like to be part of that chance that can foster the growth of future success.
Scholarship Essay Example #6
Change a Life Foundation Scholarship Essay Examples by Isabella Mendez-Figueroa
Prompt: Please explain a personal hardship or catastrophic life event that you have experienced. How did you manage to overcome this obstacle? What did you learn and how did you grow from it? This answer is critical to your application as Change a Life Foundation's vision is to assist individuals who have persevered and overcome a hardship/catastrophic life event.
Filling out this application, and my college applications, has forced me to face head on the realities that I've grown up in. Looking back and describing my life I see all the ways in which I am disadvantaged due to my socioeconomic status. But I think it's important to note that I wasn't fully aware of any of it growing up. I knew that my parents couldn't buy me everything, but I also knew that they hardly ever said no. I was a very normal child, asking for chicken nuggets and looking at mom and dad any time I was scared or unsure of something. As I've grown I've learned to fight my own monsters but I now also battle the ones that frighten my parents, the monsters of a world that they weren't born into. Monsters of doubt and disadvantage that try to keep them stuck in a cycle of poverty; thriving in a world that casts them to the side and a society that, with its current political climate, doesn't welcome them with the warmest hello. The baby sitter, the house keeper, the driver, it's taken my dad 10+ years of night shifts to attain financial stability, and become an asset to his workplace. He's been one of the millions of people who has been laid off in the last couple of decades and has had to start over multiple times. But each time he's re-built himself with more resilience. I've grown up living in section 8 housing because my parents often found themselves living paycheck to paycheck, not by choice, but by circumstance. They've endured bankruptcy over credit card debt, have never owned a home, or been given access to resources that allow them to save. Every time we've readapted, we get struck by a new change. I currently live in Manchester Square, a ghost town, byproduct of the Los Angeles Airport expansion project. The 16 steps I have always known, soon to be demolished. My neighbors are empty lots, enclosed by fences. Homeless people's pitch tents, under the roar of airplanes. My home is soon to become an accommodation to an airport, soon to be nonexistent. Knowing that my family has to relocate as I'm applying to college makes me feel a tad guilty, because of my lack of resources, I fear it will become a barrier into my transition to college. My parents finances are not a secret, I know their struggles as I hear about them day after day. My parents now deal with the burden of relocating, no longer having subsidized housing and again, struck by yet another need to readjust and reassemble. Relocating a family of 5 in an area plagued by gentrification of stadiums and demolition is no simple task as rent prices are as high as mortgages. It's odd they don't want me to stress or have it become my problem but I know it is, and I want to do whatever I can to help. My older sister is the first in my family to go to college. I was always the shyer one. She's taught me through her efforts that the only limits you have are the ones you place on yourself. With my sister's example I have followed in the footsteps of never letting money become a reason why I can't or won't do something. If my sister can do it, I can do it. I see the leadership characteristic is genetic and it runs in my entire family. I witness my parents be leaders everyday as they tackle cultural obstacles in a country that wasn't the one they were born into, speaking a language that is not their own, and raising children to succeed in a system of higher education; one they never had the privilege to be part of. My family and I are one. We stack our efforts, and obstacles on top of each other to further our successes as a whole. When I think back to my family's story I'm amazed to think that my grandpa came to the US in the midst of WW2, a bracero, leaving his family to help feed millions of Americans in time of war. My grandpa, a man of the fields, paved the way so I could defy the odds with my prosperity. At home, the teacher role often switches within my family. I am responsible for translating documents to my parents and explaining procedures and concepts as I, myself, am learning them. I have had the responsibility of helping assist my younger sister who has a mild case of Cerebral Palsy. Due to her pre-existing condition, she is a slow learner. I have dedicated a lot of time this past year, helping her with her transition from elementary to middle school and helping her adapt to such a drastic change. Sometimes, I only sleep 4 hours as I wake up and rush out the door in order to make it on time to 6am tutoring. Having to manage my schoolwork and home responsibilities has been difficult but I've managed to maintain high academic achievement by managing my time correctly and being persistent. If I truly want something, I need to go after it, and I will get it done. Sometimes being tired isn't an option.
Scholarship Essay Example #7
Millennium Gates Last Dollar Scholarship and $3,500 in Outside Scholarship Essay Examples by Famyrah Lafortune
Prompt: "Education is the most powerful weapon which you can use to change the world." - Nelson Mandela. Describe a change you would like to make in the world. Tell us about how you would plan to make that change, and what obstacles you might encounter along the way. * (No more than 400 words)
Nothing is more important to me than ending racial inequality and discrimination in America, as I do not want my younger siblings to face the discrimination Black people continue to face in our present society. After winning our fight to freedom and provoking the passage of the 1964 Civil Rights Act, why do Black teens face higher poverty rates than Whites and are still four times more likely to be incarcerated? "That was such a long time ago. You really need to get over it," my White peers say when referring to racial inequalities. But, why then, in 7th grade, after winning Nazareth Academy's Spelling Bee competition, did my fellow White classmate state with a heavy dose of surprise, "You know…when I first saw you, I didn't think you were going to be smart?" I hope to contribute to ending racial discrimination by utilizing our present interconnectivity and running a social media campaign titled #It'sNotOver. #It'sNotOver aims to oppose the widespread misconception that, because racial inequality was legally outlawed, de facto racial inequality does not still persist in our society. Our recent presidential election may have brought life to a 'Divided America,' but it also exposed how influential social media is. By raising awareness of racial disparities that occur everywhere, I might encourage a new wave of change in our country like that of the present Time's Up movement. Furthermore, if I can access the influence of celebrities in my #It'sNotOver campaign, like that of Time's Up, I might similarly capture the attention of millions of people and inspire action against this issue across the globe. I know that social media can only do so much in addressing these issues as not everyone can afford the luxury of having internet access. However, I hope that my campaign can inspire all those who do have access to take it upon themselves to be the change by being inspired by the fact that we are globally united in this issue. Although I expect negativity and criticism from people who either do not believe that this issue exists or do not believe in our cause, I am willing to encounter it if it means our society as a whole irrevocably can grow to accept each other's differences.
Scholarship Essay Example #8
Prompt: "It is very important to know who you are. To make decisions. To show who you are." – Malala Yousafzai. Tell us three things that are important to you. How did you arrive at this list? Will these things be important to you in ten years? Why? * (No more than 400 words)
The three things that are important to me are my family, being successful, and leaving a legacy. As a result of my past, I keep these three crucial things at the forefront of my mind every day to help myself be successful. Above all, my family is the most important thing in my life. The meaning of family may differ for everyone, but for me, my family is life. I almost died in the 2010 Haitian earthquake, as Jacmel was one of the worst damaged areas, had it not been for my grandmother and my mom. Later, if it was not for my uncle, my mom would not have been able to come to America to give me a better life. Without my family, I wouldn't be here. I am forever indebted to their sacrifices, and I am so grateful that I have their eternal love and support. Success is also very important to me. I hope to accomplish many things in my life, but most importantly, I would like to make my family proud so that they know that all of their sacrifices were worth it. Success to me is having a career that I love and allows me to help my family members financially. I hope to no longer experience hardships such as homelessness, poverty, and economic difficulties, as I had in my young life. Ultimately, however, I would like to grow into someone who is loved and remembered by people who aren't my immediate family members and my friends. I do not wish to be glorified, but I want to be more than a nonentity in this big, vast world. I hope that if I can inspire the change that I want to make, I can leave a legacy that continues to influence and shape the landscape that follows me. After coming to the epiphany that if I died today, nothing would change except for the lives of those extremely close to me, I find myself unwilling to be just another Jane Doe. I want to leave a part of myself behind, whether it is a building or a popular hashtag, that is meaningful and permanent once I die.
ANOTHER GREAT READ: HOW TO COMBINE YOUR COLLEGE ESSAY PROMPTS (TO SAVE 20+ WRITING HOURS)
Scholarship essay example #9.
Prompt: "Preservation of one's own culture does not require contempt or disrespect for other cultures." - Cesar Chavez. What does it mean to you to be part of a minority community? What challenges has it brought and how have you overcome them? What are the benefits? * (No more than 400 words)
Being part of a minority is very conflicting for me as I feel both empowered as a part of a Haitian minority community but also disconnected from my non-immigrant peers. Coming from a background of poverty in Haiti, I knew that, even at a very young age, I had to be a good student in order to succeed. This work ethic--found throughout my Haitian community--has been very beneficial in my life as we all came here to pave ourselves a better future. As my mom held two jobs, went to college, and was temporarily homeless just to secure me a better future, I feel invigorated to be part of such an indefatigable community. And, it is because of this strong work ethic, central to my community's core values, that I am now the salutatorian of a class of 679 students. As I was so young when I came to the US, I didn't know how American society functioned, specifically elementary school. I was the only immigrant in a class of forty, barely spoke English, and had no friends because of these limitations. Every day of those first few years, I felt an almost physical divide between my peers and myself. I never experienced a sense of belonging, despite my efforts. Already a double minority as a woman and a Black person, I tried to relinquish my language and culture in favor of American language and values to better fit in the crowd. By doing this, however, I almost completely lost my cultural identity as both a Haitian and an immigrant, and also my language. It was in the halls of my first high school, International Studies Charter High School, that I realized the enormity of what I had lost. Where my peers retained their cultural identities and language, I had almost lost mine. It was there, I learned to embrace a part of me that was virtually buried inside, as I was encouraged to be more open: speaking Creole with my Haitian math teacher and peers. As a senior, I now volunteer weekly helping Haitian ESOL students with their homework. I am both a teacher and a student in that small classroom as I help them with their homework, and, in return, they help me in perfecting my use of Creole. They are my daily reminder of what unites us as Haitians—our ability to triumph in the face of adversity.
Scholarship Essay Example #10
Prompt: "The secret of our success is that we never, never give up." - Wilma Mankiller. Tell us about a time when you failed at something. What were the circumstances? How did you respond to failure? What lessons did you learn? * (No more than 400 words)
I've danced ballet since I was seven-years-old. But, even after almost eight years, I could still barely extend my legs as high as my peers nor could do as many pirouettes as them. My flexibility was incredibly subpar and I easily wore out my Pointe shoes, making them unwearable after a couple of months. Where the average lifespans of my peers' pointe shoes extended into months, mine could barely last ten classes. I was the weakling of my class at Ballet Etudes, and I was too absorbed in my insecurities to do anything to better myself to become the dancer I aspired to be. After a humiliating recital, wherein my pointe shoe ribbons untied in the middle of our group performance, I all but gave up on dance. I was in the middle of doing a Changement de Pieds (Change of feet jumping step) when I glanced down in horror to see my beautiful ribbons untied as I forgot to tape them with clear tape as I usually did before my performances. Glancing to my right, I saw that my ballet teacher backstage had also taken note and was rushing me to get off the stage, her hands beckoning me in a frantic manner. After berating me for not having properly tied my laces, I was not allowed to finish my part. Later, I could barely get back on stage that evening for our final performance as I didn't want to fail myself and my team again. But, because of my move to Port Saint Lucie in the summer before sophomore year, I was able to rekindle my passion for ballet and pointe at South Florida Dance Company. South Florida Dance Company was my saving grace, a place where I was able to restart my experiences in dance and renew the joy I once felt in my art. It was an incredible feeling regaining my confidence and surety in my abilities, as a result of the additional help that I received from my dance teacher, Ms. Amanda. Presently, I always remind myself to be the best that I can be and to positively use my dance role models, like Misty Copeland, as encouragement to be a better dancer. From this experience, I learned that to overcome personal failures, I needed to move forward and think positively because change doesn't happen when you sit still.
Scholarship Essay Example #11
National Association of University Women Scholarship Essay Examples by Isabella Mendez-Figueroa
Prompt: Please explain how your experience volunteering and participating in community service has shaped your perspective on humanity. Elaborate on how these experiences have influenced your future ambitions and career choice.
I didn't really understand my community until I was forced to see it from the outside; sort of like when you see a picture of yourself someone else took that you weren't aware of. It took a 3,000 mile flight for me to gain a different perspective of the world, of my world. When I landed in Maine it was nothing like the place I called home. There was no traffic, there were lots of trees, and absolutely no spanish to be heard anywhere. I missed my people, my home, and my community the most as I saw the ways in which other communities fostered creativity, advocacy, and community involvement. I talked about my community every chance I got, writing a public backlash to Donald Trump and reading out to the group of parents to show them my unique struggle. The election of Donald Trump has forced me to come to terms with the harsh realities of this world. The lack of respect he has for women, minority groups, and factual evidence are alarming. This presidency makes me want to prove wrong all of his perceptions of people like me, the poor, the immigrant, the woman. I left people in awe, leaving me empowered. I had people come up to me and explain that they can relate to my poem about not fitting in, being Mexican American and not feeling like you can consider yourself American or Mexican because you're both. I emphasized that I, like many others, am in between and we have the same platform that anyone else does to succeed. I explained that many of us, hold this pressure of first generation children of immigrants to prove that we are the proof that our parents sacrifices of restarting in a new country was worth it. I was the visible representation of a first generation child of immigrants, branching out into a new environment despite where I had come from and shocking everyone with my prosperity. If I was the only visible representation available, I was going to use my voice to echo the feelings of my entire community and make it known that we are all here-- all of our struggles, our efforts, and our passions, are not absent from places where we are not seen. Maine helped me branch out in my own community now as a Student Ambassador. From this experience, I've learned that I can represent my high school and have the responsibility to assist staff at events for prospective students and organize presentations for parents. I spend a lot of time interpreting for parents at meetings and explaining the current events that are ongoing and new educational opportunities that students should take advantage of. I have had the privilege to work alongside office staff and the Principal, where I get to positively dedicate my time to parents who have general questions regarding the schools upcoming events. By dedicating my time as a Student Ambassador, I have allowed myself to excel at communicating with others and improving my customer service skills. I want my education to change the negative stigmas surrounding my community, by showing that it's possible to expand your access to the world and allow you to leave, by choice, through receiving a post-secondary education. I am someone who has grown up in an area with limited resources fostering limited mindsets. My neighborhood has 4 elementary schools, 2 high schools, and a strip club feet away from a library. What message does that send to children? It's normal in my community to have pregnant classmates in high school. People aren't aware of the world outside, they aren't encouraged to ever leave. Through my experience as a volunteer that communicates a lot with parents, I have learned that the American Dream does not simply belong to first generation students like myself. I have found that our accomplishments are stacked upon the sacrifices of our parents. I used to think that growing up was like the passing of a baton where you're the next runner and it's your turn to run your best race, but I now see that this is a team effort, as you expand your horizons your family also gets to experience the benefits. I want to demonstrate to my community that there can be a female, bilingual, Latina doctor. I want to showcase that one's zip code, doesn't determines one's success. One of the most common questions I get at these parent meetings is "what's better college or university"? This question didn't make sense to me at first then I realized that parents wanted to know the difference between community college and a four year. Concepts like financial aid, grants, loans, are all foreign concepts as most of our parents never went to college. They want to be able to help but do not know where to begin. As a student ambassador I helped bridge that gap. We often held meetings where we explained to parents within our community what resources were out there and available and what the difference were among the different options for each student. Being the student face for Animo, I've learned that I as a student and daughter, can provide assistance to my own community through the knowledge that I have gained. I am the communication that is needed in my community that's necessary for further successes by using my personal knowledge and experience to help uplift and educate others in similar situations.
Scholarship Essay Example #12
Prompt: Discuss in your essay any challenges or obstacles you have dealt with and overcome in life and how this will help you succeed in college and beyond. Describe how volunteer, community service or extra-curricular activities have shaped who you are today and what it has taught you. May also include future educational plans and career goals. [250-500 Words]
I have encountered an emotional barrier making it difficult to manage my schoolwork, extracurricular activities and family responsibilities. I have had to deal with being viciously raped by a peer during my sophomore year, resulting in severe depression. I am no longer allowed to be alone for a long period of time, as I've attempted to commit suicide twice, but I do not regard those as true attempts to end my life. I just wanted someone to know how I felt and how much I needed help. My past has only made me more resilient, as I choose to prove to myself and those around me that I am more than the barriers I've encountered–but overcome. It took a 3,000- mile flight for me to gain a different perspective of my world. Landing in Maine was nothing like home. There was no traffic, lots of trees, and absolutely no Spanish to be heard anywhere. I was a 10th grader when I found myself at Coastal Studies for Girls, a marine science and leadership school; I would be there for a whole semester. I was surrounded by strangers who looked different, sounded different, and could recite tide pool specifics in casual conversation. I was the visible representation of a first-generation child of immigrants, branching out into a new environment. An environment where I wanted to prove wrong all perceptions of people like me, the poor, the immigrant, the brown woman. I used my voice to echo my community and make it known that, we, are here–all of our struggles, our efforts, and our passions, are not absent from places where we are not seen. Returning home, I had the privilege to work alongside school administrators as a student ambassador. I got to positively dedicate my time to parents who have general questions regarding the school and help translate information. I have learned that the American Dream does not simply belong to first generation students like myself, but I now see it is a team effort, as you expand, your family also gets to experience the benefits. One of the most common questions at parent meetings is "what's better college or university"? This question did not make sense to me, I then realized that parents want to know the difference between community college and a four year. Concepts like financial aid, grants, loans, are all foreign concepts as most of our parents never went to college. As a student ambassador, I help bridge that gap. We often hold meetings where we explained resources available and different options for each student. I have learned, that as a student, I can provide assistance to my own community through my knowledge. I am the communication necessary for further successes, using my personal knowledge and experience to help uplift and educate others in similar situations. My pursuit is to not only go to college but thrive and come back ready and able to help students like myself that have to fight for their seat in the lecture hall.
Scholarship Essay Example #13
Prompt: The Rainbow Scholarship is awarded to a deserving LGBTQ student who aims to participate in a high-quality, rigorous education abroad program. If you would like to be considered, please explain why you would be a strong candidate for the Rainbow Scholarship. What will this scholarship enable you to achieve for yourself and your LGBTQ community?
It is my life goal to make films that will change the way society see groups of people typically defined by stereotype and cliché. By immersing myself in Prague's culture through the American Institute of Foreign Study year-long program, I will gain the cinematic and philosophic tools to create films that will help others to better understand the LGBTQ community. I've been making movies since I was old enough to hold a camera, but now I'd like to take it a step further. While abroad, I'll visit the Film and TV School of the Academy of Performing Arts (FAMU) in Prague. The Hollywood Reporter puts FAMU at the top of the list of best film schools in Europe. I put it at the top of my list of prospective graduate schools because it was the center of Czech filmmakers' during communist rule in the 1960s. FAMU was where rebellious film makers broke the bonds of censorship by creating films that depicted the perspectives of marginalized people. I want to do the same thing today. I ask: What can the Czechoslovak New Wave filmmakers and their struggle for social equality teach me about making films that will help to free the LGBTQ members in my own community? I will find my answers here: In November, the international film festival held in Prague called the Mezipatra will screen around a hundred top-ranking films on lesbian, bisexual, transsexual and queer themes. What better place for a queer filmmaker obsessed with Czech New Wave film to meet people to learn and collaborate with? I'd also like to volunteer to work on a photography project at the Lobkowicz Palace and Nelahozeves Castle, 15km from Prague, where I will find one of the world's largest private collections of world-famous artworks, artifacts, and a library of over 65,000 volumes. I hope to hone my skills with a camera and take a zoomed-in look at the Prague history. I'm going to wear my Canon t2i like a glove. And finally, I hope to better understand Czech culture as it pertains to film making by studying at Charles University and taking classes like "Central European Film: Search for Identity" and "Hollywood and Europe". I will get more in touch with the performance and character elements of film by taking the theater class "Prague Theater Scene: Performance Analysis." Finally, I'll learn to better listen to what my community in Prague has to say (literally and figuratively) by taking Czech language classes in a two-week intensive course that includes two language-focused events where students engage with the local area. Through traveling abroad in Prague, I give myself to a new perspective and open myself up to influence. I want to use my experience to create films that will convince others to do the same—as a representative of the LGBTQ community, I want to send the message of acceptance and tolerance to the world, from the screens of Mezipatra in Prague to my conservative parents' television sets.
Scholarship Essay Example #14
$1,000 local school district scholarship by Amani Davis.
Last February, I partook in a Divas in Defense workshop. Within this class, our group met a woman who was a survivor of domestic violence. She was also close to becoming a victim of sex trafficking. From this I learned that intimate partner violence is the leading cause of female homicide and injury-related deaths during pregnancy. Although it is not a common hot topic, many people go through it everyday. These people are not only women but men and children, too. Therefore, domestic violence is an issue that is under-discussed, yet extremely important. Every 1 in 4 women will be a victim of severe violence by an intimate partner in their lifetime. This means our mothers, sisters, grandmothers or even daughters can be victims of domestic violence. We have to be the ones willing to initiate the conversation because many victims are scared. Everyday more people are speaking up about their own stories. Celebrities such as Bill Clinton, Rihanna, and Halle Berry have spoke about their personal accounts with domestic violence. Through these views, people are seeing domestic violence as a bigger issue and an issue that needs to be opened up about. All in all, domestic violence is all around us. Additionally, abuse can hurt people physically, mentally, and financially. Physical abuse results in injuries that cost money in order to be fixed. Many remain in or return to an abusive relationship because they lack the financial resources to live on their own. Also, children who grow up around domestic violence are 15 times more likely to be physically and/or sexually abused than the national average. In short, abuse can have various effects on those involved. To surmise, domestic violence is often kept quiet within minority communities. As a whole, we have to be proactive and reactive in order to fight the current problem with abuse. Nevertheless, we have to be the change we want to see.Ultimately, domestic violence is not an issue that can be completely rid of, but we can make a true difference through education and prevention. Some issues have to be dealt with in house before we see a major turn around.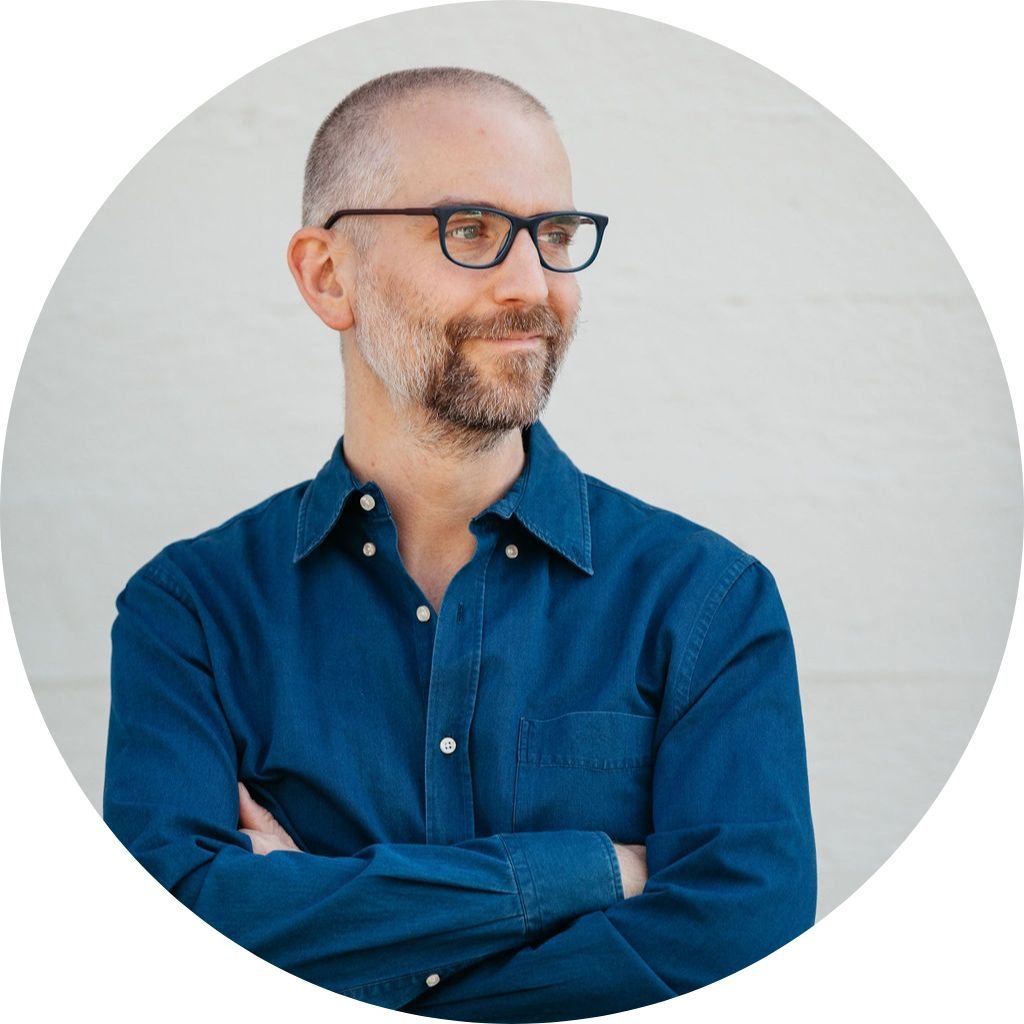 Want help on your college essays?
The CEG mission is to bring more ease, purpose, and joy to the college application process via our library of free resources (much like this blog post).
CEG also offers one-on-one essay help to students who need a little extra support. Learn more about our comprehensive one-on-one essay coaching right here . And we're proud to be a one-for-one company, which means that for every student who pays, we provide free support to a low-income student. If you identify as low-income, click here .
Want more amazing essay examples?
26 Outstanding College Essay Examples 2020/2021
12 Outstanding Personal Statement Examples + Analysis for Why They Worked
10+ Outstanding Common App Essay Examples
17 UC Essay Examples (AKA Personal Insight Questions)
How to Write a College Essay Step-by-Step: The Ultimate Guide
College Essay Guy will only ever recommend the best, most useful resources, services and products. This post may contain links to resources and services and College Essay Guy may receive a small commission when you click, at no extra cost to you, dear reader.
Essay Writing Guide
Essay Writing

Learn How to Write An Essay in Simple Steps
13 min read
Published on: Sep 8, 2017
Last updated on: Oct 18, 2023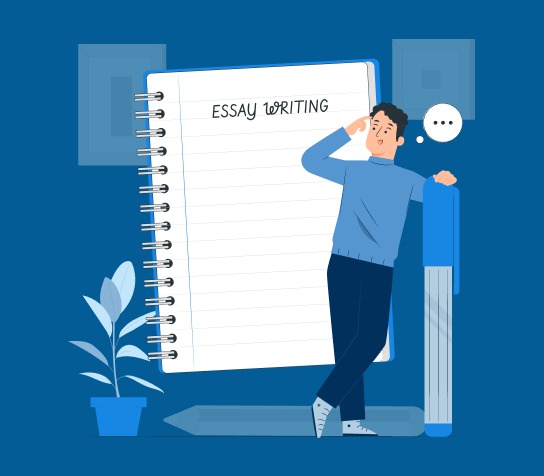 People also read
An Easy Guide to Writing an Essay
A Complete 500 Word Essay Writing Guide
A Catalog of 500+ Essay Topics for Students
Explore Different Types of Essays, their Purpose, and Sub-types
Essay Format: A Basic Guide With Examples
Learn How to Create a Perfect Essay Outline
How to Start an Essay- A Step-by-Step Guide
A Complete Essay Introduction Writing Guide With Examples
20+ Hook Examples to Grab Reader's Attention
The Ultimate Guide to Writing Powerful Thesis Statement
20+ Thesis Statement Examples for Different Types of Essays?
How to Write a Topic Sentence: Purpose, Tips & Examples
Learn How to Write a Conclusion in Simple Steps
Transition Words For Essays - The Ultimate List
4 Types of Sentences - Definition & Examples
Writing Conventions - Definition, Tips & Examples
Essay Writing Problems - 5 Most Paralyzing Problems
How to Make an Essay Longer: 14 Easy Ways
How to Title an Essay - A Detailed Guide
1000 Word Essay - A Simple Guide With Examples
Share this article
On This Page On This Page -->
An essay is a common type of writing and assignment that high-school and college students have to deal with. Essay writing can be a pretty daunting task, especially when you lack creative writing skills or don't enjoy writing at all, or both.
Most of the students are not aware of the essential steps to write an essay. Read on and master how to write an essay on any topic that is well-researched, detailed, and tailored for an A grade.
What is an Essay?
Let's begin by learning the definition of an essay. So, what is an essay? An essay is a brief composition based on a certain topic or subject that students do as part of their schoolwork or university coursework.
Essays are one of the most common assignments handed out by colleges and institutions since they are an excellent tool for improving many essential skills including analytical thinking, research, creative skills, and so on.
Let's look at writing strategies that can help you get an A in your essay. Let's start at the beginning and work our way through these steps to write a good essay:
Choose the Essay Type
Choose an Interesting Topic
Create an Essay Outline
Write Your First Draft
Write an Essay Introduction
Develop a Thesis Statement
Compose Body Paragraphs
Write a Strong Conclusion
Review Your Essay
Let's take a look at each step of learning how to create an excellent essay in depth.
Steps to Write an Essay
Here is the basic structure that you need to follow for writing an academic essay:
1. Choose the Essay Type
The first step is to choose the type of essay that you are writing. Choosing the right type of essay also plays an important role in the overall success of your paper.
Here are the basic types of papers in which academic essays can be divided.
Narrative essay
Persuasive essay
Descriptive essay
Analytical essay
Argumentative essay
Expository essay
Knowing the type of essay will eventually help you decide on the topic and the overall structure of your essay in the best possible way.
2. Choose an Interesting Topic
If you are given the topic, skip to the next step, create an outline and start the writing process.
If you are not given a topic, you have a little more work to do and choose your topic first.
The key to choosing a good topic is to think of what interests you and what you can relate to, the most.
Also, make sure that the topic you choose has sufficient research material available. Search either on the internet or in books for the topic you have chosen to write on.
You can also find a list of interesting essay topics that you can explore and choose the one to write your essay on.
3. Create an Essay Outline
Creating an outline is very important if you want to compose an impressive piece of paper. By putting all the ideas on the paper, you can easily see connections and links between ideas in a more clear manner.
If you don't know how to write an essay outline, here are the following steps that you need to follow for structuring your essay properly.
Write your topic at the top of the page
List down all the main ideas
Leave space under each idea
In this space, list down smaller ideas that relates to the main idea
Following these steps for writing an essay outline will give you a complete idea of the themes required to be discussed in your paper.
4. Write your First Draft
Your first writing draft will help you do the following;
Set the framework and structure of your essay.
The way you will answer the main question.
The kind of examples and evidence you will use in the essay.
The way you will structure your argument
The first draft is not your final essay. Consider it your essay's raw material that you can edit and proofread later.
5. Write an Essay Introduction
The introductory paragraph of an essay should be both attention-grabbing and informative.
To learn how to write an essay introduction, you first need all the necessary information required to tell the reader about the main idea of your essay.
A vague or boring introduction will give off the wrong impression, and your reader might decide not to read it any further.
Here are the steps in which you can start your essay introduction that is both interesting and informative.
Use a hook sentence and add informative or shocking revelations.
Provide background information and context on your topic
Define the objective of your essay
Provide an overview of the whole essay structure
6. Develop a Thesis Statement
A thesis statement defines the main purpose and claims of your essay. It is typically defined in one or two sentences and is added at the end of your introductory paragraph.
A perfect thesis statement has two parts. The first part states the topic and the latter states the main point of the essay.
Let's have a look at examples of thesis statements and distinguish between strong and weak thesis statements.
A: "The technological advancement has revolutionized human interaction, medical progress, scientific invention, and economic ventures but also manifested insecurities and privacy issues."
B: "The Internet has assisted humans in numerous ways but also affected them."
Without any doubt, A is a perfectly crafted thesis statement.
7. Compose Body Paragraphs
The body of an essay describes or explains your topic. Each idea that you write in the outline will be a separate paragraph within the body of the essay.
Since the body is made up of multiple paragraphs, it is important that they are consistent with one another.
Each body paragraph starts with a topic sentence. For those who don't know what is a topic sentence , it is the first sentence that describes the main purpose of each paragraph. The topic sentence forms a transition between the body paragraphs.
Use transitions to introduce new paragraphs such as "firstly.. secondly... thirdly…, finally, moreover, furthermore, in addition", etc.
It is a good idea to refer to the transition words for essays to introduce new paragraphs in an impressive manner.
The main aim of body paragraphs is to support your thesis by presenting evidence, facts and figures, statistics, quotes, examples, and other strong evidence.
Here are the tips that you should follow for writing each body paragraph.
Write a clear topic sentence
Provide solid evidence to support your argumen
Provide examples
Make sure the paragraph information is consistent
Use transitions between paragraphs
Conclude each paragraph by linking the evidence to your main point
8. Write a Strong Conclusion
The conclusion sums up the overall ideas and provides a final perspective on the topic. Concluding your essay holds the same importance as the introductory paragraph.
For writing a perfect essay conclusion , provide a futuristic overview, persuade your reader about your point of view and restate the thesis statement.
If you have no idea about how to write a conclusion for an essay, here are the key points that you should include.
Draw connections between the arguments mentioned in the body section
State the outcomes
Show the relevance and significance of the thesis statement
Mention the broader implications of the topic
Here is the information that you should avoid writing in a conclusion:
Don't introduce new ideas or arguments at this stage.
Do not undermine your arguments
Do not write phrases like 'in conclusion, or 'to conclude'
9. Review Your Essay
If you think that you are done with your essay after writing your conclusion, you are wrong. Before considering that your work is finished, you need to do some final touches.
Review your essay and make sure it follows the essay format properly. Double-check your essay instructions and make sure your essay is in the desired format.
Don't forget to check your paper for grammar and spelling mistakes as well.
How to Structure an Essay Paragraph?
Here are the factors that are included in each body paragraph of the essay.
A topic sentence is the first sentence of a paragraph. It sets the tone for the paragraph.
Supporting sentences that help to explain the main idea and topic of the paragraph.
Evidence that you have gathered with research, and supports your point of view.
Analysis of the given evidence and a critical conclusion of the paragraph.
A conclusion or a concluding sentence that sums up the entire paragraph.
All of these components make up a perfect paragraph for any essay.
Essay Example
The best practice is to learn from the essay examples written by expert writers to avoid common essay writing problems . The examples can help you know the purpose of each type of essay and how to write a perfect one.
Imitate their writing style, argument construction, and structure.
As you read, highlight the important parts of an essay to learn how they did it. Keep in mind that the length of an essay depends on the level and complexity of the topic.
Here is a well-written sample essay from one of our expert writers that you can have a look at.
Essay Writing Tips
Here are the expert tips that you should follow for writing a perfect essay.
Start writing your essay early
Remember the main question or idea in your mind.
Brainstorm ideas
Research your topic in-depth
Break down the essay into different sections and do not try to finish it in a single sitting.
Write and add the introduction and conclusion after finishing the essay.
Use transition words to create a coherent flow between the paragraphs.
Connect the evidence with the main idea carefully.
Do not copy-paste the content.
Ensure flawless grammar and punctuation.
Cite the references properly.
Edit and revise relentlessly.
Put the essay away for a few days and check again.
Essay writing can be made easier if you follow a certain pattern and master the steps we have provided you with. Moreover, the tips given above will help you improve your essay-writing skills also.
Try practicing as much as you can and impress your teacher with a well-written essay.
Writing essays can be difficult but the fact is, you can't escape academic writing no matter what.
This is where the best essay writing service like MyPerfectWords.com comes in to help students save their academic grades. We are an online essay and paper writing service that offers customer support to high school, college, and university students.
Here are the academic papers in which you can get help from expert writers here.
College essays (narrative essays, persuasive essays, compare and contrast essays, etc.)
Custom papers
Book reviews/book report
Case studies
Research papers
College papers
And much more. Besides, our writing services , we also offer free revision and plagiarism reports with each paper and make sure that the students get flawless work from us.
All you need to do is fill out the order form and leave the rest to us.
Frequently Asked Questions
What is an essay format.
The essay format is the set of guidelines that decide how your paper should be arranged. Formatting a paper includes following rules for its structure, title, and citations before you begin writing it.
When formatting this type of document there are certain things to focus on like making sure each paragraph has one main idea which leads into two more ideas in succession.
Remember not to let these paragraphs become too long because they can lose the reader's attention if they go over three pages long.
What are basic writing skills?
Here are the basic writing skills:
Spelling and punctuation
Good reading skills
Knowledge of sentence and paragraph structure
Understanding of different types of writing
Great editing and rewriting skills
Other than these, there are a number of other writing skills.
Nova A. (Literature, Marketing)
Nova Allison is a Digital Content Strategist with over eight years of experience. Nova has also worked as a technical and scientific writer. She is majorly involved in developing and reviewing online content plans that engage and resonate with audiences. Nova has a passion for writing that engages and informs her readers.
Paper Due? Why Suffer? That's our Job!
Keep reading
We value your privacy
We use cookies to improve your experience and give you personalized content. Do you agree to our cookie policy?
Website Data Collection
We use data collected by cookies and JavaScript libraries.
Are you sure you want to cancel?
Your preferences have not been saved.