MR SPENCE HISTORY
Writing an EE in history is the most popular choice for IB students. With the only stipulation being that the essay cannot deal with events from the last ten years - there are boundless possibilities. As history does not have the rigid parameters of other subjects, it is a difficult discipline to fail. As long as it is on topic, close to 4000 words and contains citations, you should be fine. However, the percentage of students who receive an A is very low. There are numerous explanations for this, and by following the guidance on this page, you should be able to avoid mistakes. The perhaps predominant reason that students fail to score highly is selecting a poor question. You have to be very clear about what the EE is.
You are NOT conducting original research. The IB guide may claim to welcome original archival work or family history, but they do not score well. I have included at the bottom of the page a social history essay, that I felt was an excellent piece of historical research and writing. However, the marker clearly did not feel was a good EE and scored it a C. The student put in hundreds of hours of original research for nothing.
What the IB wants you to do is outline and evaluate a historical debate and for you to come to a reasoned decision. Therefore, you want to find an area where there is not complete agreement amongst historians. The views do not have to be dichotomous, but there should be differing interpretations. As with your IA, you should look to find the big historical ideas within small events. There are no prizes for originality. I have given an A to an essay on whether the Nagasaki atomic was a warning to the USSR. While the topic was well-worn, the student evaluated the various viewpoints well. The biggest thing to avoid is formulating a question that can only be answered in a narrative way.
How to select an EE Question?
Researching a History essay should be the most pleasurable aspect of the EE process. Hopefully, you have selected an area in which you are interested. The PowerPoint and guides below will give a full account of where to find information and how to organise your time. Speak with your supervisor for more specific suggestions.
How to conduct research in history
Reflecting on the EE process is worth six out of the 34 total marks available for an EE. It is critical that you complete this component. Even a bad essay can be partially rescued if you are able to identify where things went awry. You are required to think deeply about what lessons you have taken, personally and intellectually, from the process. The key thing to avoid is just making a list of tasks completed and conversations with your supervisor. There are more detailed advice and exemplars in the PowerPoint. If you would like to look at some other examples then see Mr Spence.
Writing a reflection
Writing well in history is a difficult skill to become adept at. With its 4000 word limit, the EE is a challenge for high school students. Nevertheless, by following the basic rules below and by using the documents at the bottom of the section, you should produce an engaging scholarly piece. I tell students that their draft should be 5,000-6,000 words. Heavy editing to eliminate circumlocutions and passive voice should get you below the word limit without losing your key ideas.
History writing is about balance. Too often students are too narrative in their writing or attempt evaluation of ideas without making the debates' context to the reader. Your first responsibility is to produce something clear that uses evidence to answer your question. Sure to get an A, you will be expected to evaluate others' views on the evidence, but first you need to show you have grasped the key ideas. Remember also to cite consistently. Each paragraph should have at least three citations. For more specific guidance see the history guide above.
Too often students fail to present evidence well, which means their evaluation is nonsensical and therefore scores poorly. The rules of historical writing are simple. Each paragraph should begin with a clear topic sentence which outlines what single idea will be covered. Three pieces of evidence should then be selected to illustrate the paragraph's theme. Only one idea should be in each sentence. Use the evidence to drive your argument; don't give evidence then explain what it means. If you present your evidence succinctly, you should have space for evaluation. Evaluation means examining the veracity of the evidence in proving the key idea outlined at the paragraph's beginning. There is more specific guidance on writing evaluatively in the document below. Also below is a general template on writing an EE, an EE format that would score full marks, and a guide of mistakes markers look for.
Writing a history EE
Other Resources
Internal Assessment
External Assessment
Extended Essay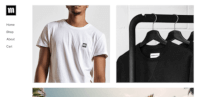 Essay Writing
Extended Essays
IB Internal Assessment
Theory of Knowledge
Literature Review
Dissertations
Research Writing
Assignment Help
Capstone Projects
College Application
Online Class
Order Assignment
History Extended Essay: Definition, Outline, Assessment Criteria
by Antony W
September 3, 2022
History Extended Essay is an assignment that gives you the opportunity to conduct in-depth research in an area of your interest – and of local, regional, and global significance.
Your research should clearly demonstrate a structured essay that addresses your research question in-depth.
The research question should encourage investigation that leads to in-depth analysis and critical commentary.
Rather than focusing on the "how" or "what" type of questions, focus on the "how successful" or "how significant" questions because they get you involved in comprehensive analysis of the issue you want to investigate.
Writing an extended essay in history isn't hard, but it can be challenging if you struggle with history topic selection , extensive research, and writing.
That's why we're here to help.
Don't let your IB History Extended Essay give you sleepless nights or wait until the last minute. Hire our team of IB experts to help you write and score an A in the subject.
Get 100% unique history EE written on any topic and completed on time.
Take advantage of our 25% off discount on your first order if you're new to Help for Assessment
However, if you have the time to write your History EE and you need a complete guide to help you through the process, keep reading.
What is IB History Extended Essay?
What is IB History Extended Essay?
An IB History Extended Essay is a 4,000-word long essay that offers a more in-depth exploration of a topic of your interest with an emphasis on primary sources.
The Extended Essay in History requires thorough, independent research of the topic.
As you work on the essay, you'll develop and sharpen your research, analytical, and communication skills.
By the time you complete this assignment, you'll not only have a clear idea of the kind of research professors will expect you to do in university but also develop the capacity to analyze, evaluate, and synthesize knowledge.
How to Write a History Extended Essay Based on the Assessment Criteria
The following assessment criteria will help you to write a comprehensive, A-level Extended Essay in History:
1. Focus and Method (6 Points)
Your research issue must be historical, confined to a specific period, country, people, or events that took place 10 or more years ago.
Make the research question specific and straightforward to allow in-depth analysis and wide enough for the word limit.
To get an A, ensure your topic is accurate, properly focused, and clearly stated. Your research methodology must be exhaustive, effective, and credible.
2. Knowledge and Understanding (5-6 Points)
Demonstrate that you understand the research question you selected in the wider historical context.
Also, you should show a proper use of relevant historical terms and concepts and, while you're at it, stick to the ten-year rule.
To get a 6, show in your History Extended Essay an in-depth knowledge and understanding of the selected topic. Then, use the methods learned in the coursework and textbooks to explore the topic effectively.
3. Critical Thinking (12 Points)
To get 12 points for critical thinking, your History Extended Essay should demonstrate a crucial engagement with the past .
Don't quote what you read from other sources.
Instead, go as far as to explore and analyze the sources to come up with a compelling argument supported by analysis of the research material followed by consistent conclusions.
Examiners are interested in your analytical skills, not your ability to describe historical events. Once you've identified your position relative to your sources, draw convincing arguments for or against it.
Follow that by giving an analysis of the evidence, making sure you explain how reliable and/or accurate you think the evidence is.
Overall, your essay must have:
A reasoned argument developed from your research
A critical evaluation of your research
A structure and coherent argument where minor inconsistencies don't hinder the main argument or invalidate the conclusion
A conclusion consistent with the material analyzed
4. Presentation (4 Points)
Presentation evaluates how well you've structured your essay in relation to the acceptable academic standards.
Include section structure with a logical arrangement and the required formatting.
Use charts, graphs, tables, and related figures ONLY where you feel they illustrate points more clearly, and make sure you name and explain them well.
Acknowledge figures, calculations, text, and any other element used directly from a source.
Because your intention is score good marks for presentation, your History Extended Essay should have a clear layout that supports and simplifies the reading and evaluation of the work.
5. Engagement (6 Points)
Engagement evaluates how well you interact with the research process.
To score a six, you need to demonstrate a high level of engagement with clear insights so that your supervisor can clearly see your thoughts and decision-making process.
To do this, give clear evidence for your conclusions without making assumptions.
The best way to explain personal engagement is y being critical with your own methods and conclusion, even to the extent where you show where you think you should have done better.
If you can describe the challenges you face and the solutions you adopted, you'll score a six.
Your reflections also count as far as engagement is concerned.
If anything, you need to make sure they communicate a high degree of intellectual and personal engagement with the research question developed during the initial stages.
Lastly, ensure you us your own voice to show authenticity, a creative approach, and an intellectual initiative.
History Extended Essay Format/Outline
What remains now is to write your essay.
But first, since organization counts towards the total points for presentation, we need to outline the essay in an acceptable extended essay format.
Here's one example.
You should note that the title page, table of contents, bibliography, appendix, and the various figures do not count towards the word count.
However, figures with a lot of words will be added. Also, anything past 4000 words will not be read or graded.
We already have a full article on how to choose a history EE essay which you can check out here on our blog's article section. You will also find lots of sample topics to help you get started.
About the author
Antony W is a professional writer and coach at Help for Assessment. He spends countless hours every day researching and writing great content filled with expert advice on how to write engaging essays, research papers, and assignments.

IB History: ActiveHistory
An activehistory subscription provides everything you need to construct and deliver a two-year ibdp history course from start to finish using the activehistory ib history hub ..
These consist not just of lesson plans, worksheets and teacher notes, but also multimedia lectures and interactive games and historical simulations ideal for remote learning and self-study.
Use the ActiveHistory curriculum maps and the ActiveHistory syllabus topics to design your own course effectively.
We also have you covered for the Internal Assessment , Extended Essay and Theory of Knowledge in History , not to mention Essay and Sourcework Skills , IBDP History Model Essays and IBDP History Sample Sourcework Exercises / Model answers !
SUBSCRIBE NOW
It gives you a chance to study in real depth a topic that you have an interest in. It can relate to any period and any topic outside of the past ten years. It gives you the chance to work closely with your History teacher to 'fast-track' your historical skills with one-to-one tutoring. As such it is a great opportunity to produce a mature academic study on something that you might never again have the chance to research.
Similarities: Both the IA and the EE in History award students who choose an interesting question which they research thoroughly and answer coherently through critical evaluation of evidence.
Differences: The IA is only 1500 words long; the EE is 4,000 words. The EE requires a much heavier emphasis on the use of primary source material than the IA. The IA is structured into specific sections; the EE is structured more flexibly. The IA markscheme grades each section separately; the EE markscheme grades each criteria across the essay as a whole.
You will select which of your IB subjects will form the basis of your EE in the Spring Term of the first year of IB. This will usually (although not always) be one of your Higher Level subjects. The supervisor will set a series of internal deadlines and meetings for each student to ensure the completion of the study in a timely fashion.
Start by considering if there is a period / place / person / issue in history that would like to investigate further. Maybe this is something you have read a little about, watched a film about or are interested in from your other studies / hobbies. The only strict rule is that anything that happened in the past 10 years is not allowed.
The three main focuses of study tend to be focused on
EITHER Causes of an event / situation;
OR Consequences of an event / situation
OR Relevance of particular evidence about an event / situation (e.g. a painting, novel, film, biography).
The following resources may help you in your quest for a topic:
Online archives:
History Today Archive (password required - see your teacher)
ActiveHistory Podcast Archive
BBC History Magazine Archive
Other resources:
History Department Magazine collection
History Department DVD collection
Once you have settled upon a topic, you have to then turn this into a question - a problem that your study will solve, in other words.
The following table could help you get started
The following list of past extended essay questions from the ist will also be helpful:.
How has politics influenced Berlin's architecture over the 20th century? (Predicted 'A')
To what extent was World War Two a catalyst for British Decolonisation? (Predicted 'B')
How decisive was Spanish intervention in World War Two? (Graded 'A')
How far did Nietzsche's ideas influence the Third Reich? (Graded 'B')
How reliable is Hogarth's 'The Rake's Progress' as evidence of 18th century London? (Graded 'A')
How and why do Historical sources disagree about the life and career of Bonnie Parker? (Graded 'B')
You will initially be required to identify at least THREE articles/books and TWO websites that will form the basis of your study. To help you find the books/articles, use these
Google Books Search
Google Scholar Search
Amazon Search
BBC History Magazine Search
History Today Magazine Search (password required to access articles after search - see your teacher)
In addition, for the Extended Essay you will be expected to make especially heavy use of primary sources.
I have also produced useful video: " Google Books for Student Research: 3 minute guide ":
You are now ready to complete the Initial Proposal Sheet and hand it to your teacher.
Make sure that this is a detailed, considered proposal. Your supervisor will schedule a meeting with you to talk about how you plan to structure your essay in particular.
You are now ready to start work on the study itself. To help you structure your study effectively, make use of the following resources:
Six Steps for Writing your Extended Essay in IB History A one-sided sheet provided step-by-step guidance for students on how to go about producing their Extended Essay.
Style Guide: Formatting your Extended Essay A simple summary sheet providing a useful checklist to help students format their final study appropriately.
Completing the "Reflections on Planning and Progress" Form A suggested timetable for students to help them complete this important part of the study in a timely fashion.
Marksheet and Guidance A student-friendly version of the IB mark scheme, combining the generic guidance from the IB as well as its subject-specific criteria for History.
Glossary: Historiographical and Subject-Specific Terminology for History Extended Essays
ClassTools.net Harvard-Author Reference Generator
Here are a selection of studies from the International School of Toulouse that were graded towards the top level by the examiner.

testimonials
Buy the books.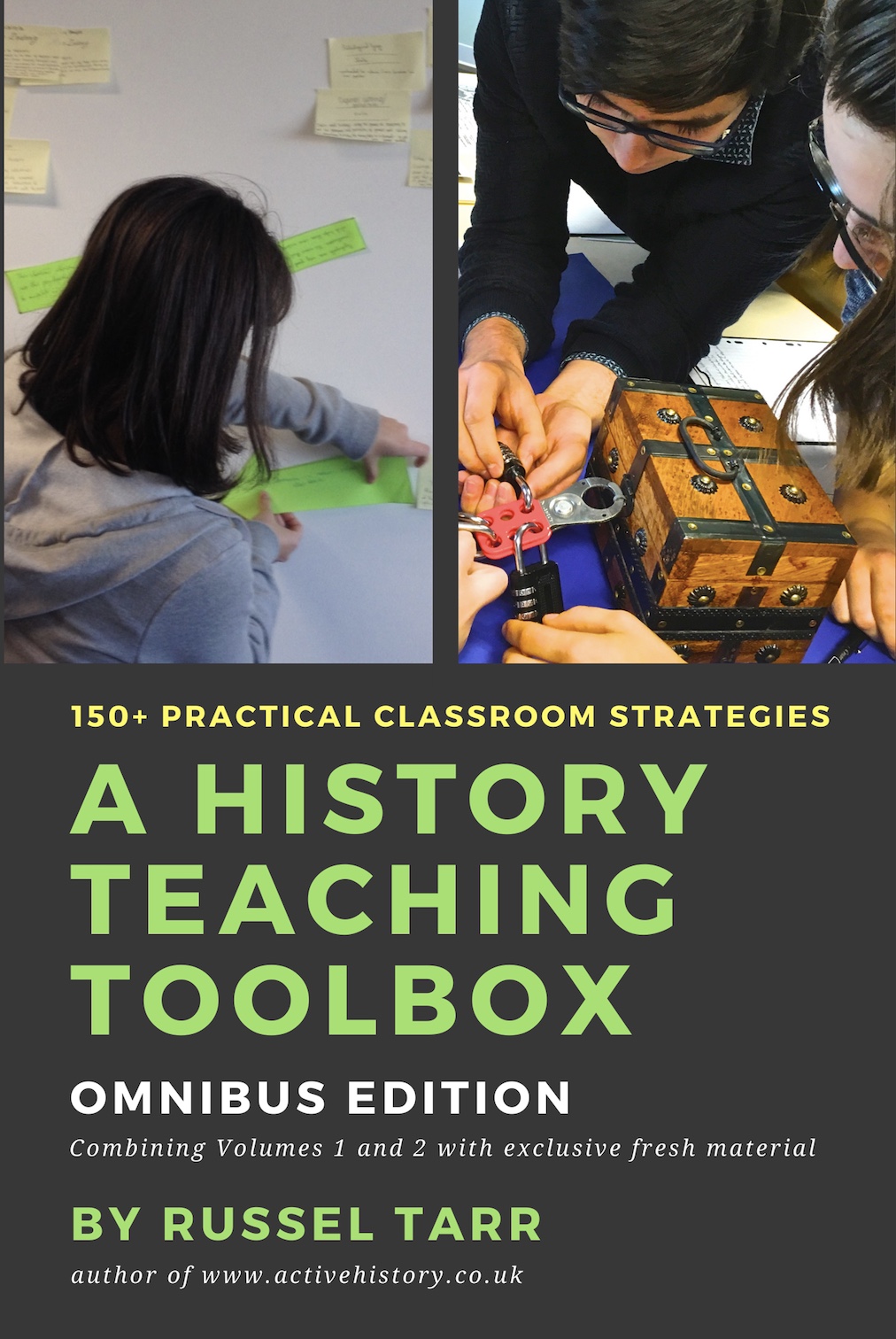 Latest Additions
New resources are added every single week of the year!
PSHE Peacekeeping: What makes a great peacebuilder? | PSHE Peacekeeping: Quotes on Conflict and Conflict Resolution | PSHE Peacekeeping: Competition versus Collaboration | Korean War: Visual essay-writing exercise | Regency England: Fling the Teacher Quiz | Why did the Gallipoli campaign fail? | Task Winners podium: who was the greatest figure of the Regency period? | Time Travel Holiday Package to Regency London | *NEW* Simulation Regency London: The Coronation Quest! | The Atomic Bomb: Was America right to use it? | French Revolution Simulation updated | What was the greatest technological innovation of D-Day? | Teacher answer sheet | D-Day: 20 witnesses in 20 minutes | Teacher answer sheet | D-Day: Timeline Analysis | Summary Pack: The Tudor Revolution in Government |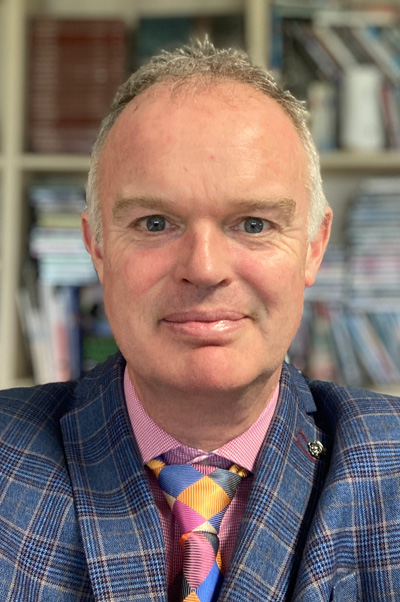 Latest news from my classroom
Get full access now.
2016-2017 IB Extended Essay: Sample IB EE's
Workshop 1: Getting started
Workshop 2: EE Options
Workshop 3: Selecting a topic
Workshop 5: Reflections
Finding Books & Ebooks
Primary Sources
Citation Guide
Subject guidance
Sample IB EE's
Biology (2018 new rubric)
Biology Light Intensity
Does Age Have an Effect on Short-term Memory of 6 to 18 Year Old Students?
Chemistry:
Chemistry 1
What are the Alternative Fuels for the Depleting Fossil Fuels and which is the Best Fuel in Accordance with the Energy Output?
A Copper Ions
Chemistry 3
Design Technology
Does Hull Trim and Balance Affect the Speed of a Boat?
Individuals & Society:
Market Form of the Retail Petroleum Supply Industry in Parklands
Economics 1
Economics 2
Economics 3
I have an exemplar but the file is too big to upload. If you are interested in this topic I can share the essay with you.
Geography 2
History EE (2018 new rubric)
To What Extent was the Establishment of the State of Israel in Palestine in 1948, Influenced by Theodor Herzl?
Information Technology in a Global Society
Philosophy 1
Philosophy 2
Philosophy 3
Philosophy 4
Psychology EE (2018 new rubric)
Applied Behavior Analysis and Early Intervention: The Extent of Recovery from Autism
Psychology 1
Psychology 2
Psychology 3
Social & Cultural Anthropology
Social & Cultural Anthropology 1
Social & Cultural Anthropology 2
World Religions
To What Extent do the Core Scriptural Teachings of Sikhism Permit them to Marry Outside of the Religion?
World Religions 1
World Religions 2
Language Acquisition:
French: Les Liaisons Dangereuses
Literature & Language
Journeys in the Inferno and The Wonderful Wizard of Oz
Toni Morrison
Math:
Cryptography and Rubik's Cube: An Investigative Analysis
Pascal's Triangle
Visual Arts:
How Does the work of Yinka Shonibare Illustrate the Changing Role of African Art in a Global Society?
Ballet's Accessibility and Costumes Affecting Society's View of the Art Form
Visual Arts 1
Visual Arts 4
Interdisciplinary Essays:
Environmental Systems & Societies
ESS Extended Essay (2018 new rubric)
World Studies
World Studies EE History, Economics, & Politics (2018 new rubric)
Does the Production of Dairy and Meat from Dairy Cows in the United States affect the Environment and Well Being of Animals and Humans?
<< Previous: Subject guidance
Last Updated: Jun 9, 2023 8:03 AM
URL: https://lewishs-fcps.libguides.com/IBExtendedEssay
Tips for writing an EE in History
1. Choose an interesting, unique topic
The first step to any successful Extended Essay (EE) is choosing a good topic. This can actually be one of the most challenging parts of the process! I recommend choosing a topic that, first and foremost, interests you . You'll be exploring this topic for over a year, so the best way to remain motivated is to research something you actually want to research.
Also choose a topic that isn't overdone. Your examiner is human, so it's best to keep them engaged and excited about your topic by writing about an area of history that, perhaps, is a little more obscure. At the same time, make sure it isn't so obscure that you can't find many good sources about it. It's a balancing act.
Personally, I wrote my History EE about how the March First independence uprisings of 1919 impacted Japanese colonial policies in Korea until 1941 . This topic interested me, was unique, and had ample resources, checking off all of the recommendations!
2. Use a broad range of sources
Now that you've chosen a topic, it's time to start researching. When you compile resources, try to get a diverse mixture of primary and secondary sources.
Primary sources are "immediate, first-hand accounts of a topic, from people who had a direct connection with it"; they may include newspaper articles, interviews, photographs, and more.
Secondary sources are usually produced later on, and talk about a historical event retrospectively and with a layer of "interpretation and analysis". A prominent historian's book, for example, is a good secondary source. (Pro tip: if you struggle to find primary sources, many secondary sources will reference or excerpt primary sources, so you can find a lot of them from there!)
Don't use textbooks or Wikipedia, as these are considered tertiary sources. Dig a little deeper!
It's also important to have a diverse range of sources. In my case, since I was looking at Japan's colonial policies in Korea, I consulted both Japanese and Korean sources to look at "both sides" of history. By using many different sources, you will show a deeper understanding of your chosen topic.
3. Have a thesis
Okay, this one seems pretty obvious, but it's actually easy to forget to have a thesis after so much researching and planning. Remember: you aren't writing a history report, you're writing a history essay. A good IB History teacher will constantly wisely remind you: don't write a narrative. Don't simply recount the events that happened; instead, say something about the events. After doing all your research and preparation, think about what argument you'll be developing throughout your essay.
4. Focus on structure
The EE is 4000 words long, so organization is key if you want to get your points across effectively. I recommend choosing a few key areas within your topic that you want to address. Turn these areas into your "chapters" to give your essay a coherent structure. Here's an example from my History EE's table of contents:
As you can see, I divided up my essay into 4 main chapters with certain subsections. By structuring my EE in this way, my goal was to make it easier for the reader to follow the essay. I recommend creating a table of contents page before you even start your EE, as this will allow you to follow a set structure as you write, improving your organization.
5. Address multiple perspectives
If you're aiming to achieve a high mark on your History EE, try to integrate multiple different perspectives into your essay. This shows that your arguments are nuanced and you've taken into account contrasting viewpoints before arriving at your conclusion. For example, if you're arguing that economics was the primary cause of World War I, you should also consider the political and social situation in Europe at the time. But don't leave it at that! After addressing the counterarguments, you should then discuss why your main thesis statement still stands and is the strongest argument. This will actually make your essay more persuasive.
These are just some of the tips you should keep in mind as you approach your History EE. While the EE may feel daunting and stressful at times (trust me, I've been there), if you think of it as an opportunity to study and write about anything you want to, it can actually become a fun and engaging process. Good luck with your EE!
Read Tiffany's overview of the Extended Essay here .
Read Bryan, Nikki, Bianca, and Victoria's experiences of the EE here .
Share this:
Leave a reply cancel reply.
Extended essay
Assessed student work
Studies in language and literature
Language acquisition
Business management
Environmental systems and societies
Global politics
Information technology in a global society
Social and cultural anthropology
World religions
Computer science
Design technology
Sports, exercise and health science
Mathematics
Literature and performance
Visual arts
World studies
Example A—conflict, peace and security
Example b—conflict, peace and security, example a—equality and inequality, example b—equality and inequality, example a—health and development, example b—health and development, example a—culture, language and identity, example b—culture, language and identity, example a—environmental sustainability, example b—environmental sustainability, example a—science, technology and society, example b—science, technology and society.
Authentic examples of student extended essays in a broad range of subjects can be reached via the links below or the menu on the left. These examples come with their respective RPPFs and examiner's commentaries. Examples provided for the sciences and geography include essays researched and written using secondary data; these may be useful resources for students who have reduced access to laboratories or are unable to undertake fieldwork.
The extended essay examples published on the programme resource centre are provided as support for supervisors and students. To maintain the authenticity of the students' work the citation and referencing has been left intact, and therefore may include some minor inaccuracies or omissions.
For copyright reasons some images have been removed, but these redactions do not impede the reading and understanding of the essays. For further protection of copyright supervisors should not share any extended essay examples outside of the bounds of in-school use. The essay examples should not be branded with an IB logo.