How to Write a "Who Am I" Essay: Free Tips With Examples
31 July 2023
last updated
Essay writing is an exciting and challenging academic activity that helps students to develop essential writing skills, such as creative thinking, reflective, and analytical skills. When writing an essay on the topic "Who Am I," students should understand what is required of them before writing a paper. Ideally, educational departments and tutors provide instructions that dictate the approach that students should take when writing academic texts. In principle, a "Who Am I" essay should reflect the first-person language because this prompt requires learners to tell the audience about themselves. In this respect, writers can use narrative, philosophical, college application, or autobiographical approaches in writing a paper. Hence, learners need to understand how to write a "Who Am I" essay to provide high-quality papers and achieve desired outcomes.
General Guidelines for Writing a "Who I Am" Essay
Essay writing is an academic activity that exposes students to conventions of formal writing and enhances their critical thinking, analytical, and reflective skills. Although there are different types of essays , there are no significant differences in essay structure , essay outline , and applicable academic writing rules. Basically, the only areas where essays seem to be different are essay topics and their content. For example, an argumentative essay advances the writer's perspective on an issue, while a narrative essay provides the author's life story. In the former, students intend to persuade the audience by considering specific arguments, and, in the latter, they inform readers about personal experiences with life lessons. Therefore, in writing an essay on the topic "Who Am I," writers should first understand what is required of them. Ideally, this type of essay asks authors to talk about themselves.
Differences Between a "Who Am I" Essay and Other Papers
In principle, essays that ask writers to talk about themselves tend to be different from standard formal papers. Basically, one point of difference is that students have to use the first-person language, which is discouraged in formal writing. By considering that a "Who Am I" essay requires learners to talk about themselves, such a paper takes several forms. For example, these structures include formats of narrative, philosophical, college application, and autobiographical papers. Although an essay topic is in a question form, it does not necessarily mean that writers are unsure about themself. In turn, such a format means that they intend to answer this question in a paper by following a particular way to the audience's benefit.
1. Narrative Format
A narrative essay is one where the writer's focus is to provide the audience with a life story. Basically, this life story can take many forms, including personal or family experiences. In short, a "Who Am I" essay in a narrative format utilizes personal anecdotes as a means of communication. Moreover, one of the strategies for writing these essays is adopting a "show, not tell" strategy, which means using vivid descriptions rather than informative statements. Therefore, a narrative essay on the topic "Who Am I" should focus on the writer's personal experiences that help the audience to understand an author. Since a topic is a question, one expectation is that students use personal anecdotes to provide an answer that benefits the audience more than them. When it comes to grading, what matters the most is whether writers have used narratives to educate the audience about who they are.
2. Philosophical Format
Philosophy is a discipline that focuses on unraveling the mysteries of life and nature. As such, a philosophical essay is one in which students engage the audience in a topic of discovery. In this case, one can argue that the essay's type is informative. Since the topic "Who Am I" denotes an aspect of an investigation, learners who use a philosophical approach focus on telling the audience things about themselves that advance an understanding of human nature. On expectations, the essay's content should not dwell on the writer's demographical background or personal experiences but on who an author is in the context of human nature and its strengths and weaknesses. When it comes to grading, what matters is whether writers have applied a philosophical lens to describe themselves. In turn, a good example is unraveling what makes them strong, vulnerable, or weak.
3. College Application Format
College or university application is a type of essay that potential students write to the admissions board or committee of their choice institution. Basically, a "Who Am I" essay for colleges aims to convince and persuade the board or committee that applicants have all that it takes to be a student. To achieve this goal, learners provide essential details that are likely to advance their courses. For example, these details include personal attributes, academic performance (grades), work experiences, and future aspirations. Therefore, the expectation of a college application essay on the topic "Who Am I" is that it should inform the audience what makes writers outstanding and appropriate students for a higher learning admission. When it comes to grading, what matters the most is whether writers have emphatically made a case to college boards of why they are the best candidates for admission.
4. Autobiographical Format
By definition, an autobiography is a life story that captures the subject's entire life. However, since it is hardly possible to write an individual's life story – every detail about themselves since they were born – writers focus on what is relevant at any one given time. Therefore, when writing an autobiographical essay on the topic "Who Am I," the expectation is that students provide details about themselves that help the audience to understand them better. For example, such details include their family lineage, demographical (race, ethnicity, gender, language, and nationality) background, academic credentials, and professional accomplishments. In this case, indicating one's marital status and life's philosophy are also crucial details in such an essay. On grading, the thing that matters the most is whether authors have offered a wholesome picture of who they are, from childhood to a present moment.
Essay Structures for "Who Am I" Papers
Academic writing standards require students and researchers to adopt a structure and an outline appropriate for their text when writing any academic paper . Typically, essays assume a three-component structure of introduction, main text (body), and conclusion. Also, when writing an essay on the topic "Who Am I" in narrative, philosophical, college application, or autobiographical forms, a student must use a structure that is appropriate for that paper. Besides a structure and an outline, there are other features that students must consider when writing a "Who Am I" essay in one of the formats.
1. Narrative Outline Format for a "Who Am I" Essay
When writing a narrative essay on the theme "Who Am I," a student must follow an outline below:
I. Introduction
Topic introduction (Significance of a topic).
Thesis statement .
II. Body Paragraph(s)
Setting or background of an event.
People involved.
Short anecdote.
III. Conclusion
Essential features. Students must address all the critical features in a "Who Am I" essay as applicable in these three sections. In the introduction, learners must briefly introduce themselves and clearly state a thesis of their papers. In the paper's body, writers must use several paragraphs to tell the audience about themselves. Since the communication should be in a story form, authors can use each paragraph to tell a personal anecdote that enables the audience to understand them better. Besides, one of the features that writers must capture in the paper's body is a "show, not tell" method, being an aspect of providing vivid details or descriptions. In turn, the most significant features that students should capture in the conclusion section are a restatement of a thesis sentence and a lesson learned. Also, the audience must see this lesson as a moral of a narrative story.
2. Philosophical Outline Format for a "Who Am I" Essay
When writing a philosophical essay on the theme "Who Am I," students should follow an outline format below:
Thesis statement (The question that a writer intends to answer).
Clarification of this question.
A reason why this question is critical.
Answer a question through a topic sentence in one or several paragraphs.
Qualify and defend a thesis in one or several paragraphs.
Thesis restatement
Summary of the main point(s) in the body paragraph(s)
Essential features. In each of the three sections, learners must address crucial elements. Firstly, the introduction must be opened with a thesis statement that introduces a question that an author seeks to answer. Basically, learners should make the audience understand a question and explain its importance to them (writers) and the audience. Then, students can use one or more paragraphs in the body section, depending on their paper's length. In the case of a one-page paper, there should be only one paragraph that opens with a topic sentence. In turn, this sentence should answer a question that forms the essay's theme. Moreover, learners need to qualify and defend their thesis. In the conclusion section, writers must restate a thesis and summarize the main points.
3. College Application Outline Format for a "Who Am I" Essay
When writing a college application essay on the theme "Who Am I," students must follow an outline that helps accomplish their objective- convince the admission committee that they are the best candidates among many applicants. Hence, such an outline should be as follows:
Thesis statement.
First supporting idea.
Second supporting idea.
Third supporting idea.
Restate a thesis.
Reflect on the main ideas.
Closing remark.
Essential features. When writing the introduction for a "Who Am I" essay in a college application format, students should provide a hook to grab the attention of the audience. For example, this aspect should be an interesting fact or a quote from a famous personality. Then, another essential feature is contextualizing an essay by stating the purpose of writing concisely. Basically, this statement is what should be a thesis of such a paper. In the main body, learners should use body paragraphs, each introducing a critical idea. However, if a "Who Am I" essay is a one-page document, authors should write specific ideas in a single body paragraph. Also, these ideas are what help writers to strengthen their cases before the admission committee. In turn, such elements can be personal attributes, academic performance, or work experiences. In the conclusion section, learners need to restate a thesis and reflect on the main ideas, closing with a remark that impresses the audience.
4. Autobiographical Outline Format for a "Who Am I" Essay
When writing an autobiographical essay on the theme "Who Am I," students should follow an outline below:
Introduce yourself to the audience.
Early years.
Future plans.
Restate a thesis statement.
Tie up all the experiences.
Essential features. Essential elements that students must address in the introduction of a "Who Am I" essay by following an autobiographical format are a hook that grabs the readers' attention, a brief self-introduction, and a thesis statement. In this case, writers should use several body paragraphs in such a paper. However, if an essay is a one-page document, authors should use one body paragraph. Moreover, components of a body paragraph should be details about the writer's life, such as childhood, early education, cultural orientation, and aspirations. In the conclusion section, learners need to restate a thesis and tie up all the details about their life addressed in the main text.
Effective Writing Strategies
When writing a "Who Am I" essay in different formats, students should use strategies that guarantee a high-quality product. For example, the first strategy is utilizing transitions to create a natural and logical flow from one paragraph to the next or section to section. In this case, common transitions are "therefore," "additionally," "put differently," "hence," "thus," and "however." Then, another strategy is subjecting an essay to a peer review. Here, writers give the first draft to a friend, tutor, or mentor to read and identify errors and mistakes. Also, if there are any mistakes, students revise and edit their papers to eliminate them. In turn, another strategy is proofreading the final draft to ensure that mistakes are not made during typing, or writers must revise and edit it accordingly.
Example of a Narrative Essay: Who Am I?
I. introduction sample.
Adults say that adolescence is a period of development full of dramatic episodes. For me, it is a stage that saw my childhood friends become a significant influence on my worldview. The topic "Who Am I" focuses on investigating aspects of my life that define how I see myself and how others see me. As such, I can say that I am an individual who loathes social gatherings but is always willing to let my friends push me out of my comfort zone.
II. Example of a Body
For me, friendships are not only social relationships but concepts that define how I view and relate to the world. Since when I was a child, I have never been a person who loves social gatherings. I get irritated quickly when people try to dictate what I should be doing or saying at any particular moment. For example, on one occasion, I caused a violent commotion when a friend tried to make me dance with a stranger in a nightclub. However, life is not that easy. We cannot avoid social interactions. For this reason, I have a few friends who are also introverts but who are willing to push themselves to the edge. As a result, they always come up with plans to take themselves outdoors to, at least, interact with others as human beings.
III. Conclusion Sample
When I look at my life, I can confidently say that I rarely interact with people. However, I always let my friends push me from my comfort zone. In turn, what I have learned so far in life is that close friends fundamentally and significantly influence how individuals see the world around them.
Example of a Philosophical Essay: Who Am I?
Although I am an insignificant player in the theatre of life, I hope to become an influential person one day. Basically, the question "Who Am I" underscores the fact that human nature is complicated, and it takes an entire lifetime for individuals to understand themselves fully. In particular, the essence of this question is that, despite sharing humanity's title, people from all walks of life express themselves in diverse ways.
On the question "Who Am I," I can confidently say that I am an individual in the process of "becoming." For example, when it comes to talking about human beings and the world, the discourse that attracts a significant audience is a discussion about men and women who have made a mark in the world. Moreover, these aspects include war heroes, successful businesspersons, influential political leaders, and controversial personalities. In this case, my contribution to the world stage can only be defined as insignificant. Nonetheless, I do not allow this reality to define my self-concept. I believe that "human life is a journey of a thousand miles," and even those that we celebrate today are once insignificant personalities. Besides, I believe that a secret is to remain focused on what one desires to be in the coming future. In turn, I have a habit of volunteering in healthcare settings because I would love to become a nurse after college.
Life is like a river that can carry an individual to familiar or strange destinations. In my case, I am hopeful that it will relocate me from a place of insignificance to a place of significance. For this reason, I always remain cheerful, optimistic, and hopeful, and, one day, I will be influential like those we celebrate today.
Example of a College Application Essay: Who Am I?
Ever since I was a child, I have always loved to visit hospitals and other healthcare settings. Also, I believe this is why I love sciences and why I have always performed remarkably well in these subjects. In turn, my present application is an effort toward a realization of my dream to become a healthcare professional.
My healthcare career journey started when I was a child, and all along, I have maintained this pursuit. When you look at my GPA, I have performed remarkably well in sciences, which, I believe, makes a perfect case for a healthcare career. Besides education, I have had opportunities to work closely with medical personnel in diverse settings, including first-aid simulations in community healthcare centers. Moreover, I have volunteered in local hospitals, experiences that I consider to have shaped my perspectives on patient care significantly. In this case, I believe that you should consider my application because I am a self-driven individual who always looks for opportunities in challenges. Hence, my admission into a Bachelor of Nursing Degree will orient me to nuisances of healthcare delivery. With such knowledge, my dream to become a healthcare professional would be within reach.
Applying for a Bachelor's Degree in Nursing is an effort to realize my lifelong dream of becoming a healthcare professional. As you consider my application, I implore you to consider the far I have come in preparation for this career. Thus, given an opportunity to study a program in your college, I will learn to become an effective healthcare professional.
Example of an Autobiographical Essay: Who Am I?
People say that the only way to know an individual is to know a personal heritage. As an African American, I take pride in being part of a race, being so rich in culture, and one that leans on traditions. Talking about "Who Am I," I can confidently say that I am a child of a world that takes pride in cultural heritage.
I was born about three decades ago in a town famous for its natural beauty. As a whole, the State of Virginia is more rural than urban. Basically, this characteristic has played a significant role in defining my naturalist tendencies. Also, I am a lover of nature. For example, I habitually take walks every evening just to see nature – trees, birds, and butterflies. About education and career, I attended an Ivy League college and have built a career as a legal practitioner. In my family, I have three siblings – one sister and two brothers. In turn, I am yet to marry as my career seems to take all of my time. What I prize the most is the fact that I am an African American young adult with a promising career in a world that seems intolerant to successful individuals of African heritage.
Being a successful African American in a world that seems to prejudice successful people of African heritage is a blessing to me. When I look at my life journey, I can only say that my cultural heritage is among the things I prize the most.
Defining Characteristics of a "Who Am I" Essay
A thesis statement appears in the introduction section of a "Who Am I" essay, thus setting the entire paper's tone and theme. What follows is a body paragraph that opens with a topic sentence. Moreover, the body paragraph's content revolves around a topic sentence that advances the essay's central idea. Then, one of the defining characteristics of examples of "Who Am I" essays for different formats is the use of the first-person language. Basically, this aspect helps writers to "show, not tell." Also, this aspect is evident in the body paragraph. In a narrative essay, it is an example of the nightclub commotion, and, in a philosophical essay, it is the habit of volunteering in healthcare settings. In a college application essay, the feature is evident in a story about working with medical personnel in first-aid simulations. In an autobiographical essay, it is about evening walks to appreciate nature.
Summing Up on How to Write a "Who Am I" Essay
Essay writing is an exciting and challenging academic exercise for students across all levels of education. Although there are different types of essays, structure and outline formats remain the same: introduction, body, and conclusion. In essence, what students need to understand is the essential features that enrich the content in the introduction, body paragraphs, and conclusion. When writing an essay on "Who Am I" students need to know that such a paper is different from a standard format. Moreover, the central point of difference is that such an essay requires students to use the first-person language in a paper, which can take formats of narrative, philosophical, college application, or autobiographical essays. In writing such an essay, students must master the following tips:
use the first-person language;
make use of personal anecdotes;
"show, not tell" by providing vivid descriptions;
develop a thesis in the introduction;
use topic sentences to introduce ideas in a paragraph;
observe a maximum length requirement and a minimum length requirement of a "Who Am I" essay by considering a word count.
Explore These Fascinating Articles
Essay rubric: basic guidelines and sample template, persuasive essay rubric: grading template for excellent papers.
Have a language expert improve your writing
Check your paper for plagiarism in 10 minutes, generate your apa citations for free.
Knowledge Base
College essay
How to Write About Yourself in a College Essay | Examples
Published on September 21, 2021 by Kirsten Courault . Revised on May 31, 2023.
An insightful college admissions essay requires deep self-reflection, authenticity, and a balance between confidence and vulnerability. Your essay shouldn't just be a resume of your experiences; colleges are looking for a story that demonstrates your most important values and qualities.
To write about your achievements and qualities without sounding arrogant, use specific stories to illustrate them. You can also write about challenges you've faced or mistakes you've made to show vulnerability and personal growth.
Table of contents
Start with self-reflection, how to write about challenges and mistakes, how to write about your achievements and qualities, how to write about a cliché experience, other interesting articles, frequently asked questions about college application essays.
Before you start writing, spend some time reflecting to identify your values and qualities. You should do a comprehensive brainstorming session, but here are a few questions to get you started:
What are three words your friends or family would use to describe you, and why would they choose them?
Whom do you admire most and why?
What are the top five things you are thankful for?
What has inspired your hobbies or future goals?
What are you most proud of? Ashamed of?
As you self-reflect, consider how your values and goals reflect your prospective university's program and culture, and brainstorm stories that demonstrate the fit between the two.
Prevent plagiarism. Run a free check.
Writing about difficult experiences can be an effective way to show authenticity and create an emotional connection to the reader, but choose carefully which details to share, and aim to demonstrate how the experience helped you learn and grow.
Be vulnerable
It's not necessary to have a tragic story or a huge confession. But you should openly share your thoughts, feelings, and experiences to evoke an emotional response from the reader. Even a cliché or mundane topic can be made interesting with honest reflection. This honesty is a preface to self-reflection and insight in the essay's conclusion.
Don't overshare
With difficult topics, you shouldn't focus too much on negative aspects. Instead, use your challenging circumstances as a brief introduction to how you responded positively.
Share what you have learned
It's okay to include your failure or mistakes in your essay if you include a lesson learned. After telling a descriptive, honest story, you should explain what you learned and how you applied it to your life.
While it's good to sell your strengths, you also don't want to come across as arrogant. Instead of just stating your extracurricular activities, achievements, or personal qualities, aim to discreetly incorporate them into your story.
Brag indirectly
Mention your extracurricular activities or awards in passing, not outright, to avoid sounding like you're bragging from a resume.
Use stories to prove your qualities
Even if you don't have any impressive academic achievements or extracurriculars, you can still demonstrate your academic or personal character. But you should use personal examples to provide proof. In other words, show evidence of your character instead of just telling.
Many high school students write about common topics such as sports, volunteer work, or their family. Your essay topic doesn't have to be groundbreaking, but do try to include unexpected personal details and your authentic voice to make your essay stand out .
To find an original angle, try these techniques:
Focus on a specific moment, and describe the scene using your five senses.
Mention objects that have special significance to you.
Instead of following a common story arc, include a surprising twist or insight.
Your unique voice can shed new perspective on a common human experience while also revealing your personality. When read out loud, the essay should sound like you are talking.
If you want to know more about academic writing , effective communication , or parts of speech , make sure to check out some of our other articles with explanations and examples.
Academic writing
Writing process
Transition words
Passive voice
Paraphrasing
 Communication
How to end an email
Ms, mrs, miss
How to start an email
I hope this email finds you well
Hope you are doing well
 Parts of speech
Personal pronouns
Conjunctions
First, spend time reflecting on your core values and character . You can start with these questions:
However, you should do a comprehensive brainstorming session to fully understand your values. Also consider how your values and goals match your prospective university's program and culture. Then, brainstorm stories that illustrate the fit between the two.
When writing about yourself , including difficult experiences or failures can be a great way to show vulnerability and authenticity, but be careful not to overshare, and focus on showing how you matured from the experience.
Through specific stories, you can weave your achievements and qualities into your essay so that it doesn't seem like you're bragging from a resume.
Include specific, personal details and use your authentic voice to shed a new perspective on a common human experience.
Cite this Scribbr article
If you want to cite this source, you can copy and paste the citation or click the "Cite this Scribbr article" button to automatically add the citation to our free Citation Generator.
Courault, K. (2023, May 31). How to Write About Yourself in a College Essay | Examples. Scribbr. Retrieved November 30, 2023, from https://www.scribbr.com/college-essay/write-about-yourself/
Is this article helpful?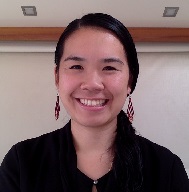 Kirsten Courault
Other students also liked, style and tone tips for your college essay | examples, what do colleges look for in an essay | examples & tips, how to make your college essay stand out | tips & examples.
Enter your email to download PDF and receive updates from OSMO
Scan to get started.
The Assessment App is available only on the Apple App Store . Please scan the QR code below with your iPhone device to download the app.
Who Am I Essay
Introduction on who am i essay.
Who am I? This is a question that keeps bothering you at times. Isn't it? You want to know what I am and what are qualities that make you unique from others. Before someone asks about you, there has to be a proper understanding of who you are and the things that you do are different. The reason is that when such questions are prompted, you must be in a position to speak fearlessly about yourself without hesitation. Most of the time, you just speak in short sentences about yourself, which includes, name, class, or place that you belong to. But there are people who might be interested in knowing more about you than the brief introduction. It can include your likes, dislikes, passions, goals, dreams, etc. Therefore, you need to analyze yourself and come up with things that you are good at. In this particular who am I essay, you have to speak about yourselves and the things that you like to do. Here is an example for you.
Who Am I Essay Example
I am in grade 5 and live in California. We are a family of four members. My father is an architect and my mother is a teacher. I have two siblings who are older than me. I am someone who is an extremely shy and quiet person. This often makes people misunderstand that I cannot speak confidently. But, it is not true as I have immense knowledge on different things. However, I like to assess the place and situation before speaking. When someone approaches me, I would like to be humble and kind enough to answer their questions.
Most importantly, I'm comfortable with people whom I know, so that the information being conveyed will be interpreted easily. While studying or participating in any activities, I try to focus so that my concentration is towards the things that I'm doing. My hobbies are basically reading, drawing, singing, playing sports, and many more things that fascinate me. I try to give my best in all the activities that I participate in. Moreover, I believe that all the activities require complete focus and dedication in order to gain knowledge and develop essential skills. I dislike or have fear of certain things like slimy creatures, cockroaches, and heights. But, my focus is also towards overcoming these fears.
I have a lot of belief in dreaming big and setting goals for myself. There are many things that I would like to achieve and do systematically in life. It includes taking care of my parents, siblings, and people around me. The most important thing is to dedicate myself to the service of others. There is nothing more satisfying than helping others. Therefore, I have to educate myself really well on things that I want to do. Apart from this, I am keen on learning new things each and every day. While learning, I pay attention to developing important skills such as critical thinking, problem-solving, decision making, analytical and communication skills. Moreover, I'm very punctual and like to do things on time.
I am extremely friendly to all the people around me which makes me a happy person. There is a sense of happiness in spending time with friends. This also gives an opportunity to be part of their lives. We all hang out together and eat delicious food prepared at home or sometimes visit restaurants. Occasionally, we go for a picnic or tour with friends and family members. I am fortunate enough to see beautiful places and learn new things from there. Besides this, I like to do crafts activities at home. This will enhance my creativity and imagination to do something better.
Hence, the who am I essay is extremely beneficial in extracting the areas that you are interested in. Sometimes, we might not express all this information when you try to communicate with others. This also gives an opportunity to explore your likes and dislikes.
Also explore: Personality essay and friendship essay .
We hope you found this who am I essay helpful. For more essays, check Osmo's essays for kids .
Frequently Asked Questions on Who Am I Essay
How can you write a who am i essay in less than 100 words.
Here is an example of a who am I essay in less than 100 words: I'm the youngest member of my family, but I have several other roles to play. I'm a good and responsible daughter to my parents, a good sister to my siblings and a supportive and understanding friend. I set goals for myself and work hard to achieve them. I love to play basketball and I am learning to play the piano too. My hobbies include reading, baking and listening to music. Like everyone I too have bad habits, but I constantly work towards making myself better person.
How to write a good essay on yourself?
Some of the steps to write a good essay about yourself are 1. Describe yourself in detail with honesty. 2. Write about your hobbies and interests. 3. Include your achievements but avoid boasting about yourself. 4. Use personal experiences and examples. 5. Add some personality and creativity to make the essay more interesting.
SUGGESTED TOPICS
The Magazine
Newsletters
Managing Yourself
Managing Teams
Work-life Balance
The Big Idea
Data & Visuals
Reading Lists
Case Selections
HBR Learning
Topic Feeds
Account Settings
Email Preferences
How to Write a Personal Essay for Your College Application
What does it take to land in the "accept" (instead of "reject") pile?
How can you write an essay that helps advance you in the eyes of the admissions officers and makes a real impression? Here are some tips to get you started.
Start early.  Do not leave it until the last minute. Give yourself time when you don't have other homework or extracurriculars hanging over your head to work on the essay.
Keep the focus narrow.  Your essay does not have to cover a massive, earth-shattering event. Some people in their teens haven't experienced a major life event. Some people have. Either way, it's okay.
Be yourself.  Whether writing about a painful experience or a more simple experience, use the narrative to be vulnerable and honest about who you are. Use words you would normally use. Trust your voice and the fact that your story is interesting enough in that no one else has lived it.
Be creative.  "Show, don't tell," and that applies here — to an extent. The best essays typically do both. You can help your reader see and feel what you are describing by using some figurative language throughout your piece.
Make a point. As you finish your final body paragraphs ask yourself "So what?" This will help you hone in on how to end your essay in a way that elevates it into a story about an insight or discovery you made about yourself, rather than just being about an experience you had.
Where your work meets your life. See more from Ascend here .
We've all heard about the dreaded "college essay," the bane of every high school senior's existence. This daunting element of the college application is something that can create angst for even the most accomplished students.
AA Amy Allen is a writer, educator, and lifelong learner. Her freelance writing business,  All of the Write Words , focuses on providing high school students with one-on-one feedback to guide them through the college application process and with crafting a thoughtful personal essay. A dedicated poet, Amy's work has also been published in several journals including  Pine Row Press ,  Months to Years,  and  Atlanta Review .
Partner Center
Essay on Who Am I for Students and Children
500+ Words Essay on Who Am I
In this world, many people surround us. Though we all apparently look similar, yet we all are unique in our own ways. The uniqueness gives us an identity. I am a teenage girl. I am like most teenage girls but I am also different from others. Those differences make me who I am.
I am a girl in mid-teenage. From childhood, I always loved to interact with people. I like to know people and make friends. I am a social person and go out with my friends and family. Also, I like to visit new places. Nature attracts me. Therefore, whenever I get the vacation I always insist on my friends and family for a getaway in nature's lap.
Travelling gives me immense pleasure. I always capture beautiful moments and places in my camera. Whenever I am sad, I revisit my photo album to look at the beautiful places and moments. The thought of those happy moments and beautiful places makes me happy.
I am serious and disciplined about my studies and read many books other than my textbooks. Reading autobiographies and detective storybooks are what I like. I am involved in extra curriculum activities. I am learning music and love to sing.
Also, I listen to all genres of music but Hindustani classical , semi-classical, Bollywood songs are my favorite. Melodious songs are close to my heart. I always participate in musical and cultural events organized in my school. I also take part in the inter-school competition and have been a winner at an inter-school competition a couple of times. Those are cherishable and proud moments of my life.
Every person is a mix of good and bad qualities. I am not an early riser by nature. I understand that waking up early is very important to become productive. Still, during my holidays I take the liberty of waking up late.
I am an ambitious person and a dreamer. My dream is to become a teacher. I think a teacher is a big motivator and guide. I would like to motivate people and guide them to do good for society.
Get the huge list of more than 500 Essay Topics and Ideas
Me in several roles
While growing up I have realized that I am an individual but I play several roles throughout the day. As per these roles, my behavior and attitude keep altering. This variation adds various shades in my personality.
In my home firstly, I am a daughter. I try to listen and follow what my parents teach me. When I do well in studies, they become proud. Yet when I do not obey them, they scold me. I get lots of love, care and attention from my parents.  I also care, love, and respect them. My parents are my first identity in this world.
Secondly, I am a sister. I have an elder brother. He takes care of me and guides to follow the path to success. My brother is also my friend. We spend quality time together playing, laughing at jokes together, and watching our favorite cartoon shows. The love, care, the fight makes a beautiful bond between us.
Thirdly, I am a student. Our teachers always try to guide us to realize our path of life. They want us to be sincere in studies and build a successful career . They also instill in us the values of a good human being. I try to be a sincere and obedient student and always do my homework and do well in studies. I also respect my teachers and am an obedient student. My teachers are patient and they always guide me to overcome my mistakes.
Fourthly, the role that we all love is that of a friend. I have many friends. I love moving out and spending time with my friends. We help each other in times of need. We live happy moments together. Friendship is very beautiful. I love to make my friends feel special, and never miss wishing them on their birthdays.
Conclusion             
Life is full of experiences. Every moment we meet different people and face different situations. In this course of life, we not only get to know different people, but we also get to know ourselves in different ways.
As we grow, our likes dislike interest changes. Our perception and outlook toward life also change with time and experience. Thus, the search to the answer to the question of who I am is a lifelong process.
Travelling Essay
Picnic Essay
Our Country Essay
My Parents Essay
Essay on Favourite Personality
Essay on Memorable Day of My Life
Essay on Knowledge is Power
Essay on Gurpurab
Essay on My Favourite Season
Essay on Types of Sports
Which class are you in?
Download the App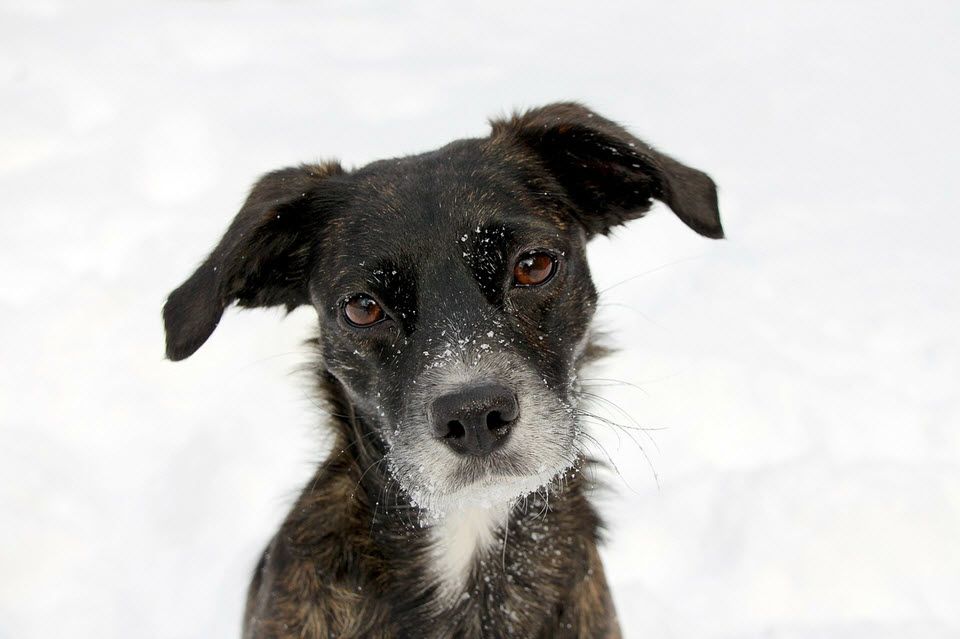 "Who Am I?", Free Essay Sample
November 18, 2023 Gloria Kopp Writing Samples 4
Who am I? At first glance, it's a simple looking question and seems equally simple to answer. Most often, I'll start answering this question by listing off things about myself – my age, what I do for a living, how many children I have, and so on. But do those things truly define who I am? What about my hobbies, interests and personality? Once I started thinking about this 'simple' question a little more, I quickly realized, it's a lot more complicated than I thought – and I found it to be a difficult one to answer.
The Contextual Nature of Who I Am
See, who I am can also depend on where I am, what I'm doing, who I'm with, among other things. Who I am is always changing in some ways. Some people will never see certain sides of me, but each of the many sides of my character make up who I am. In some situations, and with certain people, I'm totally outgoing, but pair me up with different people and I'm shy as a mouse. Those people who've only seen my shy side would never believe that 'who I am' is someone who can belt out Miley Cyrus' 'Party In the U.S.A' at Saturday night karaoke like no one's business!
Core Beliefs and Unchanging Aspects of My Identity
But there are also, I believe, the fundamental things in our character that truly define us that will never change, no matter how old we get, or who we're with. I am someone who believes that everyone should live their lives – as long as they aren't hurting anyone else – doing whatever makes them happy. I've never, and will never, push my own personal beliefs on anyone. And, even when I don't see eye-to-eye with someone else on a topic, I realize that it's not my place to impose what I believe in their life.
The Evolving Self
So maybe that's who I am? But that can't be it, right? There's got to be more to me than just my 'ability' to leave other people alone, doesn't there?
In reality, it's a complex question to answer. And, I could answer as truthfully and thoroughly as I possibly could today, but by tomorrow, that answer could be totally different. I've heard so many stories of individuals who 'became different people' after a life-altering event – birth of a child, a loved one dying or a close-call for themselves. Experience can change everything, and often does. I know for myself, I'm not the same person I was when I was a teenager, or even in my 20's or 30's – not in every single way, at least!
The Private and Public Selves
Although we often feel like who we are is largely 'decided' and defined by others and how they view us, we are the only person who is with ourselves at every moment of our lives from when we're born to our death. I am the only person experiencing this completely unique perspective of being me. It's also been said before that who you are when no one is watching will truly define who you are as a person. So, it's really up to each person to recognize who they are when there are no eyes on them, and create their own definition.
Conclusion: A Continuous Journey of Self-Discovery
Who I am is an always-changing, learning and evolving person. I'm willing to learn from my experiences, apply them to my life and hope that they make me a better person. And, if I can help do the same in someone else's life, that just adds so much happiness to who I am as a person involved in their life. No, not everyone I know will see my best Miley Cyrus impression, but maybe that's not the side of who I am that they need to see.
If you're struggling to write this essay on your own, check out my review of the top essay writing services . I've handpicked only the very best companies known for their good writers and original work.
4 Comments Posted
this is a complicated question. looking forward to learn more of who we are.
Nicely explained but If i am asked"who am i?" i would say really dont know
I'm so disappointed to talk about my self….what make me to a different who I am.
Who am I? Big question it is, no one could know the answer of this.
Leave a Reply Cancel reply
Your email address will not be published.
This site uses Akismet to reduce spam. Learn how your comment data is processed .
Applying For Scholarships
Scholarships
How to Write a College Essay About Yourself
David Sep 30, 2020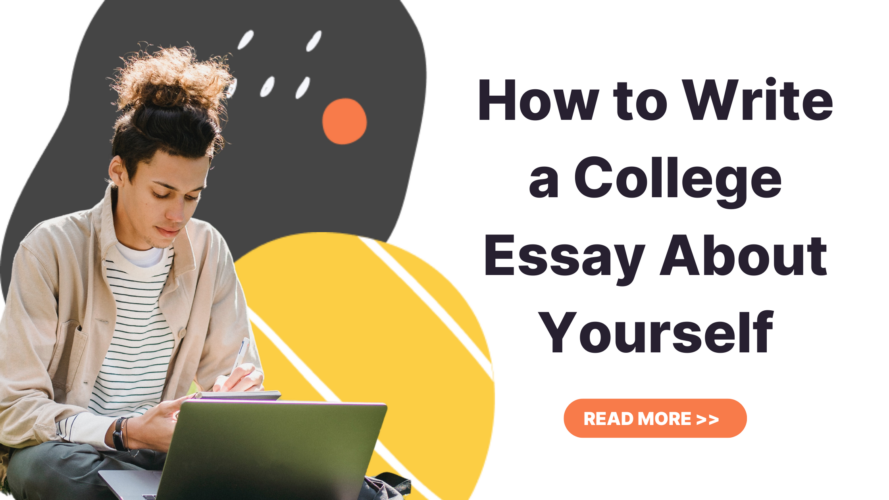 Get our best scholarship practices, insights & tips delivered to your inbox
Thank you for subscribing!
The scholarship you're applying to requires that you write an essay about yourself. Easy peasy, how hard could it be? After all, you've been living with yourself for the last 17+ years! You know yourself better than anybody. You open your computer to start typing but your mind goes blank. Everything that you know about yourself suddenly seems unworthy of a $5,000 scholarship. 
What in the world can you write about that will spark enough interest in the scholarship committee? Before you start panicking, check out our step-by-step guide on how to write a college essay about yourself.
Step 1: Brainstorm 
The first way to tackle any scholarship essay prompt is to start with some thinking. We highly suggest that you take time before starting to write to brainstorm the essay prompt. This will not only get your creativity flowing, but your essay will be more organized and cohesive.  
Brainstorm Ideas 
To start brainstorming, sit down in a quiet space with a pen and paper. Think about your background, your family life, your family's financial state, your academic history, your childhood, your education, sports you play, and anything else about yourself that makes you who you are. If you're stuck, strike up a conversation with your parents or friends about yourself to get you rolling. Jot notes about yourself down on the paper.
The fastest path to earning scholarships
Simplify and focus your application process with the one-stop platform for vetted scholarships.
Now, it's time to take the facts you've written about yourself and dig deeper. The goal of your scholarship essay is to tell a story about yourself that will convince the scholarship committee that you deserve to win. How can you turn facts about yourself into a compelling story?  What information can you provide about yourself that will broadcast your character? 
It helps to think about who your audience is. To do this, get to know the scholarship organization better! Visit their website and read their 'about' section. What do they stand for? What kind of students do they award? 
Your audience might be interested in how much you studied to get your 3.8 GPA. Your GPA and test scores may have helped get you into college, but they might not be enough to win you scholarship money. Thousands of students have near to perfect GPAs, and writing about it can be a bit dry.  
Your audience wants to read about the challenges you've faced along the way or meaningful experiences you've had. Did you have to watch a younger sibling every day after school because your parents were at work? Have you experienced mental health challenges or learning disabilities that have made studying hard for you? How did you decide that you wanted to study business in college? This is what we mean when we say to dig deep. Go past the surface level.  Talk about the experiences you have had that have gotten you to where you are today. 
Step 2: What to Include in an Essay About Yourself 
A scholarship essay about yourself is obviously very broad. You can take your essay in many directions. Remember, you want to provide information about yourself that makes your essay worth reading. Including facts about yourself in your essay is fine. But, you better be seasoning those facts with a lot of flavors. 
Here are some ideas to include in your essay. 
Topics You Can Address in Your Essay
There are plenty of ways you can talk about yourself in your essay. Remember, your essay must focus on yourself and your personal experiences in life. You can choose one or two of the following topics as the basis of your essay.
Experiences that have inspired your degree choice.
Challenges you've faced that have impacted your life and education.
Unique hobbies you have or the sports you play. 
How you've changed over the years. 
Your experiences in school. 
Professional goals you have for the future. 
Your achievements.
Special relationships that have inspired you. If you choose this topic, remember the essay still needs to focus on you.
The topic you choose to write about should be one that you can connect back to your education or career goals. If it didn't impact your education or career in some way, it's likely not relevant for the scholarship.  
Remember, you need to talk about the why and the how. For example, why are you pursuing a degree in law? Why did you choose this degree path? How will a law degree help you in your future? How have past experiences led you to dream of becoming a lawyer? 
Step 3: Sketch an Outline
Now that you have an idea of what you'll write about it, it's time to get organized. Creating an outline is your final step before starting to write. Choose one or two of the topics we suggested and start breaking down what you'll write about in each paragraph. Your essay should consist of an introduction, 3-5 body paragraphs, and a conclusion. 
Check out our tips on what you should and shouldn't include in your essay: 
Impress from the start of your essay.
Place yourself in the reader's shoes. Do you show enough of your personality in your essay? Do you convince the reader that you deserve to win? 
Do your research and learn about the organization. Try and connect yourself to their initiatives. Do you have a hobby or goal that matches the organization? What can you bring to the organization?  
Only include relevant information. If something seems unnecessary or out of place, it probably is.
Write in the first person, this is about you after all.
Give specific examples. Don't say you struggled during freshman year, instead, show what that struggle looked like.
Show off your strengths and achievements. 
Make your essay interesting! If it doesn't captivate your audience from the start, it's not good enough.
Proofread and edit your essay. Those little spelling mistakes can cost you the scholarship. They are distracting and they don't do a good job at convincing the reader that you're professional. Everybody makes mistakes but it's on you to check your work before submitting.
Use the correct format .
Write about academic weaknesses in your transcripts. This is your chance to take responsibility for the 'D' you received during freshman year algebra. You might write about your struggles with algebra and how you were motivated to improve by getting a tutor. Definitely do not play the victim card by blaming a teacher! 
Making mistakes is human! Write about what you learned from your mistakes and how they have made you stronger.
Be authentic- write how you speak (of course, with correct grammar). Trying to impress with big words from the thesaurus isn't as impressive as you think. 
Follow the essay instructions! You can write the best essay but if you don't follow instructions, you risk being disqualified.  
Lie- Making up stories to win over the scholarship judges isn't going to win over anybody! Lies scream inauthenticity. Trust us, it's obvious when students lie and scholarship judges aren't impressed.
Brag- If you think that bragging about your 4.0 GPA is going to win you scholarship money, you're wrong. Show off your confidence in a way that doesn't come across as overbearing and arrogant.
Use the essay as an opportunity to divulge your deepest darkest family secrets. This is not the place to cry your heart out or disclose personal information.
Be vague about your professional goals. What sounds better, awarding a student with clearly defined goals or a student who doesn't know what they want to do in life?
Repeat the same information over and over again. You will have your readers yawning! 
Use cliches. Cliches are overused! Be bold and different. 
Step 4: How to Start an Essay About Yourself 
As with all scholarship essays, your essay about yourself should captivate readers from the very beginning. Start your essay with a creative introduction that will make the readers want to continue reading your essay. You may choose to start with a personal story or experience. 
Avoid using cliches such as "from a young age" or "for as long as I can remember." Also, avoid using quotes. These are other peoples' words, not your own.
At the end of your introduction paragraph, you should have a thesis statement that makes it clear to the reader why you are applying for the scholarship. They should be able to taste your enthusiasm and understand your motivation for applying. 
How to Start an Essay About Yourself Example
When it comes to my passion for teaching others, you might say I wasn't given much of a choice in life. As the older sister of four, it was my responsibility to lead the way and teach my two younger brothers and sister. At least, I assumed that responsibility. I helped them with everything from school projects to packing for camp in the summer. It's no surprise to me that years later, I have chosen to pursue a bachelor's degree in Education at the University of Texas in the fall. With this scholarship, I will be able to pursue my degree in education and return to my hometown to teach in a local elementary school after graduating. 
Step 5: What to Include in Your Body Paragraphs  
Your body paragraphs are the meat of your scholarship essay. This is where the scholarship readers really get to know you. Your body paragraphs should each contain an argument with supporting details and examples. 
Your job in these paragraphs is to bring your personality out as much as possible. You also want to connect your arguments with your educational and career goals, and of course, to the scholarship you're applying for. Make sure you relay to the reader how the scholarship will help you fulfill your goals.
How to Write a College Essay About Yourself Body Paragraphs Example
My role as a teacher to my little brothers and sister was only the start of it. As soon as I was of appropriate age, I started babysitting my neighbors on the weekends to earn extra money. Sure, that meant sacrificing my weekend nights with friends, but I was able to save up quite a lot of money from my Friday night and Saturday night gigs. For me, it was never only about the money. I loved spending time with the little kids. I would come up with fun activities to do with them, like "restaurant night," where we would create menus and whip up ice cream sundaes in the kitchen. 
By high school, it was clear to me that I wanted to be a teacher. I took several classes in high school that confirmed this dream of mine. I particularly enjoyed my early childhood education class where I learned theories in childhood development, classroom management techniques, and about developing curriculum. I even started to write up my own curriculum and made my younger siblings be in "school," with me as their teacher. I don't think they were too happy about all those extra hours of school… 
Over the last year, I completed an internship as a teacher's assistant. Every Tuesday and Thursday I spent half the day working with a 3rd-grade teacher at the local elementary school. I learned so much from this experience, like how to manage behavior problems and how to encourage shy students to participate in lessons. I can't wait to come back to my hometown and work as a teacher after college.
Step 6: How to End an Essay About Yourself  
By the time you get to writing your concluding paragraph, you may feel an urge to finish up your essay quickly. But, your concluding paragraph is also important in making that final last impression. Don't rush through it. 
Your concluding paragraph should wrap up your essay while giving an overview of the main points of your essay.  You should do the following in your concluding sentence: 
Restate your thesis in other words. 
Give an overview of the arguments you made in your body paragraphs. 
End your concluding paragraph with a big thought related to your future.
How to End an Essay About Yourself Example
You might say that my upbringing made me who I am today, but I think it's a lot more than that. I wouldn't have the confidence I have today in myself and in my future goals if it weren't for my studies and jobs throughout high school. I am so excited to start my degree at the University of Texas and keep developing the tools and skills I need to become the best teacher I can be.
Step 7: The full Example of How to Write a College Essay About Yourself
Now that you have learned how to write a solid introduction, conclusion, and body paragraphs, it's time to put it all together. Here is the full example: 
Final Thoughts 
The "Tell Us About Yourself" scholarship essay prompt might feel frustrating. It can feel intimidating but it's really not so bad once you know how to tackle it. 
Use these tips and you'll be good to go. Time to start writing!
Applications
essay applications
scholarship applications
Scholarship Essay
writing scholarship
writing tips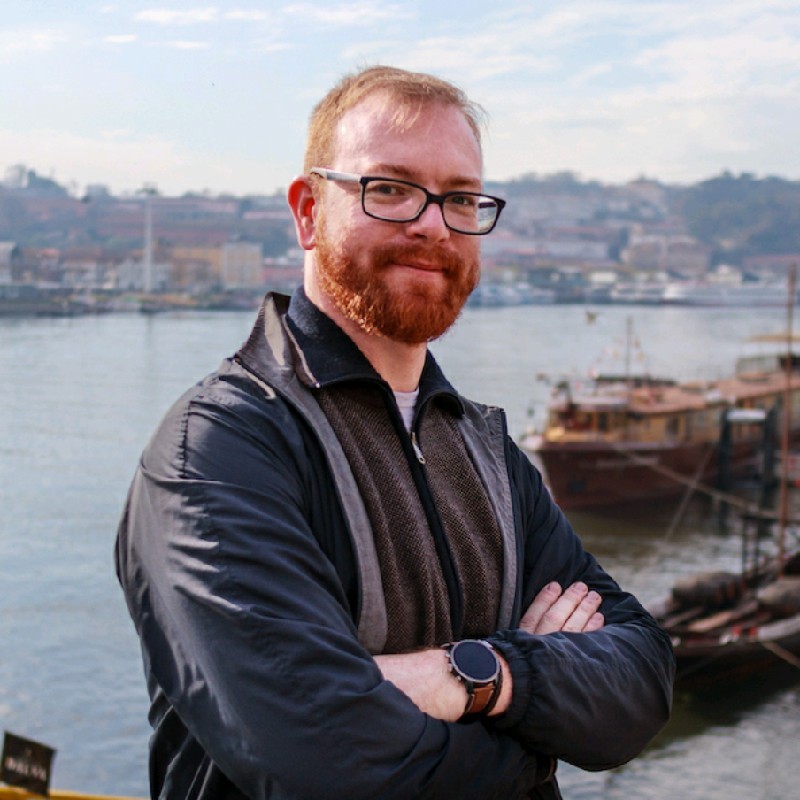 David Tabachnikov is the CEO of ScholarshipOwl. Formerly at Waze and Google, David is an experienced CTO/R&D manager with over 10 years of experience of leading tech teams. David fervently believes that students should have greater access to education, and is passionate about using technology to help them achieve that goal.
Related Stories View All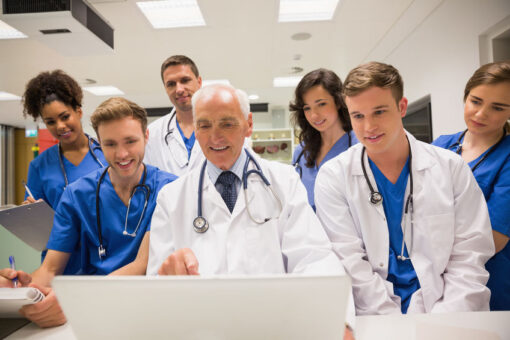 Medical School Scholarships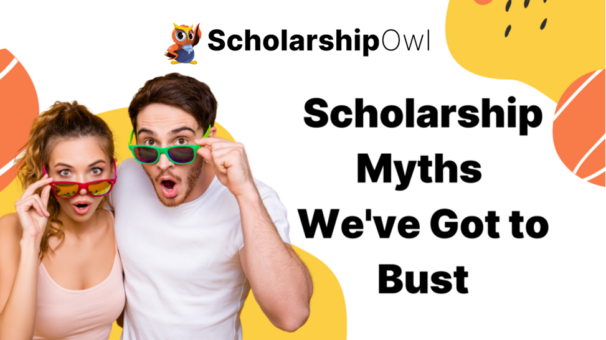 Scholarship Myths We've Got to Bust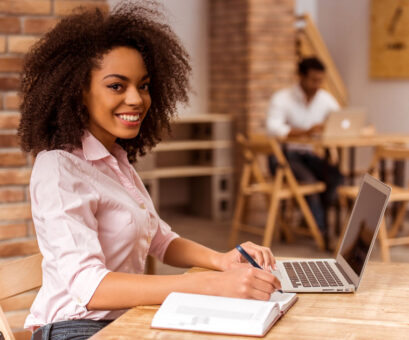 6 Tips to Writing a Great Scholarship Essay
Get started with scholarshipowl.
Simplify and focus your application process with the one-stop platform for vetted scholarships College Admissions Essay: Who Am I Am
College admissions essay: it's all about me.
I'm awesome. It's true. Everyone who meets me will agree, and by the end of this essay, you will too. I am from the small town of Mexico, Missouri where I haved lived my whole life. I was born on January 4, 2000. I am the millennium baby because I was the first baby born in 2000 in the the town of Mexico and I got to ride home in a limo. I went to elementary school at Hawthorne and then to the Middle School and now I am a Junior at The Mexico High School. I play basketball, football, and baseball. This summer I worked at the City Pool as a lifeguard. Last summer I worked at Pearl Motor Company for my dad. That job was definitely a lot harder than being a lifeguard, but I enjoyed both jobs. One of my favorite hobbies is hunting. I love to Turkey hunt and also deer hunt. I've killed three turkeys and one deer. One of my other hobbies is snow skiing. I usually get to go to Colorado every year with my church and I've been three times with my family. This is just a little bit of who I am.
College Admissions Essay: Suddenly, I Became Me
I was born in Cleveland, Ohio on August 9th, 1999. My mom says that I tried to make my entrance into the world earlier than expected and she wasn't going to allow it. But I arrived on August 9th, head full of hair. When I was younger I was the best child out of all my sisters, they would scream, shout, and cry whenever they were out. It did not matter where we went I would never act up. Basketball games, grocery shopping, and long car rides. I always slept through the night, basically I was an angel. She said my favorite snap was graham crackers, especially the cinnamon. I always ate good, she would sit 4 of them on the table and I would destroy them and ask for more in about 5 minutes.
College Admissions Essay: The Labels Of My Life
There have been labels placed upon me throughout my life. Some have stayed with me while others have dropped off. Without these labels ruling how people see me I feel like I would be more free to do things than I am now.
College Admissions Essay: What Makes Me Who I Am
"We know what we are, but not what we may be" (William Shakespeare). Life is full of unexpected surprises you never know what life will bring or take away from you, so cherish every moment you have. You got to have limits, goals and aspirations to go somewhere in life. There will be obstacles and struggles that you will have to go through but those moments are what make you who you are. In my life I've learned, heard and seen several things that have made me who I am today. For those reasons I have set myself limits, goals and aspirations that I wish to accomplish throughout my life. In one word, I would describe myself to be ambitious! I always set some kind of goals towards myself.
College Admissions Essay-The Foundation Of My Identity
I have always been fascinated with the human condition. As far as I can remember, a lot of my most interesting trains of thoughts and conversations with others have revolved around dissecting the human condition and discussing the anxieties and insecurities that bring us great guilt but at the same time propel many of our actions and schemes for self-actualization. To me, this is the most defining trait of my identity. Even though it is not a trait I always choose or am able to express openly, I consider this interest, and the values that it spawns, to be more important to my identity than anything about me that external forces can easily perceive, such as my appearance or familial ties.
College Admissions Essay: Who Are Me
Despite a person's transcript, GPA, class rank, or SAT/ACT scores, there's always a true individual underneath. This person could be a genius with no ambition or a not extremely-smart individual who works diligently every day so he/she can become something they desire. Students are told to keep the numbers on their transcript extremely high to make colleges believe they can fit in or so that they won't become overwhelmed with the work presented in college. The numbers don't define who a person really is or how much potential they truly have. Furthermore, there's only one question that the college admission essay wants the answer to…"Who are you?", and the admissions office wants to read a story that has only come from "you". Well, this is me, and this is the story that defines me.
College Admissions Essay: Why I AM Who I Am
It all started during my freshman year of high school, the most regretful year of my life. As a young fourteen-year-old girl, I always had a hard time following the rules, I had no idea the kind of year I would have ahead of me. Getting good grades was never my top priority when it came to high school. It was having fun. At that time of my life, having fun meant skipping class, making friends who influenced me in a bad way, and sneaking out at unbelievable hours. What I snuck out to do was forbidden in my religion, I honestly don't know what I was thinking or why I ever thought it was okay. The first time I was at my friend's house at a pretty late hour; my mother forgot to pick me up so I called a friend, he was someone I knew who would
College Admissions Essay: Who Am I?
Who I am as a person has a lot to do with my family values. Finding out my top five strengths through StrengthFinder was an eye opener. I've never taken a test like that before and it pinpointed my strengths that I do every single day. For me Self-discipline is the good foundation of my success that I have. I will be talking about how discipline helped me out in my academics, how it helped me in my career and how it shaped me as a person.
College Admissions Essay: Suddenly I Became Me
When I was younger, I was an extremely quiet kid and as a child and I was deathly afraid of needles. Well, I had to get a shot from the doctor that was pretty bad for the nurses and the doctor. Another time is when my mom could not find me and had to pull together a search party but I was in the back yard the whole time. These experiences shaped my life and I became me.
College Admissions Essay: Who Am I Don T Know
Who am I? I don't know. Rather, let me rephrase—I haven't decided. And I don't know which one of me I'll eventually choose.
College Admissions Essay: Who I Am
I am a genuine, honest, empathetic and accomplished person. I am more the introverted type of person. I am very curious and open-minded person, out of the many forms intelligence can have I value open-mindedness very much considering we live in a world full of possibilities where we still have a lot to learn and discover – I value more how a person thinks, his/her logic of thinking rather than what she/he knows by memory or repetition. I am a quietly confident person, analytical and respectful. I am a very kind individual but not over-accommodating, I discard people who try to take advantage of my loving and caring nature, needless to say I don't like people who engage in disrespectful and bullying behaviors. That being said, I make
Personal Statement : Who Am I?
Who am I? I can think about a million different answers to that question. Everybody has their own story. Who do you see when you look in the mirror. For starters, my full name is Sarah Najah Haddawi. I am Arabic, Muslim, Syrian, those are some of my identifiers. My ethnicity and religion are a big part of who I am and they both play a big part in my life. I make a lot of big decisions based on my culture and its traditions. The reason I am the way I am is all because of my beliefs. My mom chose the name "Sarah" because ever since she was a little girl, she had a doll named Sarah and since then has wanted to name her daughter Sarah. My parents are both from Syria, my mom is actually half Lebanese and half Syrian. I was born in Boston,
Personal Narrative Essay : Who Am I?
While growing up, I saw horses, mud pies, and dirty nails. I heard laughter, but also sadness and yelling. I held more than my mom and dad's hand. I held all the small amphibians that I searched so hard for, the dirt that I played cars in, and I held bugs with love. Growing up was much more than making friends, or being popular. It was never about when or how I would get someone to find enough spark in me, to call me their person. Friendship, was the bond I had with every new horse my mom would buy. It was the amount of trust I had with animals, even after they hurt or scared me.
Descriptive Essay On Who I Am I
Breath in through your mouth and out through your noise and some might say breath in your noise and out through your mouth to keep less germs from coming in but, I had my own technique. Breathing In through my noise and out my noise was my strategy and it worked every single time. This is the technique that gave me my passion, this is the technique that gave me part of my description, this is the technique that gave me part of my identity, and this is the technique that made me who I am today.
Who I Am Essay
When I look in the mirror I know whom I am, but society makes it difficult to understand who I am, because I was born to immigrants of Nigerian descent, and I am a first generation American, that term is sometimes used so loosely. By looking at my name they assume that I am from some island, but I am so quick to tell them that "I am Nigerian", there is another statement that normally follows this. "You do not have an accent". I wonder if I had an accent would I be considered Nigerian and not American; then I say that "My parents are Nigerian" and then that changes, so to them I am just associated with the Nigerian culture it does not make me Nigerian, there has been many discussion between my friends who are the same like me confused to
Related Topics
9 Tips for Writing an Essay About Yourself
You know yourself better than anyone else, but writing about yourself can still be tough! When applying for scholarships or to college, essay prompts can feel so general (and yet so specific!) that they leave us stumped. So we'll show you 8 tips to write an essay about yourself, so that you can land more scholarships. (Psst – Going Merry makes applying easy .)
1. Create a List of Questions
2. brainstorm and outline, 3. be vulnerable, 4. use personal examples, 5. write in the first person, 6. don't be afraid to show off…but stay on topic, 7. show personality , 8. know your audience, 9. proofread and edit.
Let's start with some examples of personal essay prompts:
Tell me about yourself.
Describe a challenge or event that made you who you are today.
What are your short and long-term goals, and how do you plan to achieve them?
Write about a time you failed at something. How did it affect you?
These are just a few of many scholarship essay prompts that require you to look internally, to answer a question, solve a problem, or explain a scenario in your life.
We get it. You might not be a big fan of bragging about yourself, or you might want to keep your personal stories to yourself. But by opening up and sharing your story, you can show scholarship providers, colleges and universities who you are, and why you're deserving of their scholarship.
(Don't just take our word for it – check out our scholarship winners page full of students like you who were brave enough to share their stories with us).
To get started, check out these 9 tips on how to write an essay about yourself:
After reading through the scholarship essay prompt, breathe, and make a list of smaller questions you can answer, which relate to the big essay prompt question.
Let's say the main essay prompt question asks you, "What were challenges or barriers you had to work to overcome?" Then the smaller questions might be something like:
What is your background? Family, finances, school.
What was challenging about that background?
What's your greatest accomplishment? How did you get there? How have previous challenges influenced your goals?
Think of these questions as mini-prompts. They explain your story and help you answer the main essay prompt with more details than if you just answered it without a plan in place.
After considering smaller questions, it's time to brainstorm your answers. Take out a pen and paper – or open up a document on a computer – and take your time in answering each mini-prompt. Organize your responses in order:
Intro to main essay prompt.
Answer about 3 mini-prompt questions.
Conclude by rewriting the answer to the main essay prompt with a summary of your mini-prompt answers.
This organization will help you stay on topic and answer the prompt directly. (Or check out these 6 scholarship essay examples for alternative essay structures.)
Don't be afraid to let your strengths, challenges, and personal stories shine through in your essay! Scholarship and admissions committees love to see that you're self-aware how you can improve as a person, or how you've grown because of your experiences. Honest writing can help tell the best stories (in this case, YOUR story).
Since this essay is all about you , you should make your answer as specific as possible! Avoid using generalizations (e.g., "I'm really good at music). Instead, go for more personalized statements (e.g., "My fourth-grade teacher Ms. Matay really inspired me to pursue my interest in the clarinet"). Your personal examples are what will help your scholarship essay stand out among the thousands of applicants..
You're telling your story, so write from your perspective! You can narrate your story. You can provide an overview of what you learned from your experiences. However you choose to answer the prompt, we recommend writing in an active tone, and using "I" and "me" throughout your essay.
Most students worry about bragging in their essay, but we say go for it! This is your time to shine, so highlight your accomplishments and strengths. Review your essay to make sure that you're keeping the tone informative and that you're still on topic. (Brag while answering the essay prompt; don't just mention random, unrelated but impressive facts about yourself!)You can use this brag sheet where you can brainstorm your accomplishments. While the worksheet is geared toward requesting letters of recommendation , you can still use it to write out your hobbies, interests, college list , and strengths to help you answer your scholarship essay prompt.
Just because it's an essay doesn't mean it has to be dry and boring. This essay is all about you, so let your personality shine through. If you're the class clown, you can use a bit of humor. If you wear your heart on your sleeve, don't be afraid to show emotion. Trying your best to express who you are as a person will have a huge effect on the admissions or scholarship committee!
If you're applying for a scholarship, research the scholarship provider. If you're applying to college, research the school. Understanding what makes the provider/college unique and what their motivations are, will allow you to incorporate that information in your essay. For example, many scholarships are funded by private companies that sell products. You might want to reference those products in your essay. A good example of this is Emily Trader's essay for the Life Happens organization , where she uses her personal narrative to explain the importance of insurance planning, since that is the mission of the organization (which is funded by insurance companies).
The last step in answering your essay prompt is to double-check your work! One typo can be distracting and cause scholarship providers to scratch their head while reading the essay. ( Psst, humble brag: Going Merry's application platform includes spellcheck because we've got your back .) In addition to proofreading for typos and grammatical errors, also consider whether the sentence or paragraph structure makes sense. Are you breaking paragraphs in the right place? Are you using topic sentences well to signpost your main ideas? Does the essay flow? Consider these "bigger" structural questions too. You might also want to ask a friend, family member, teacher, or guidance counselor to review your essay. They might catch something you didn't see the first time around, and that can really help your essay! In fact, that is scholarship winner Daniel Gill 's #1 tip. (Another tip is to apply for scholarships using Going Merry !)
Also, check out this helpful list of the 10 most common scholarship essay topics while you're brainstorming!
Now that you know how to write an essay about yourself, it's time to start applying for scholarships! Remember: You've got this.
Sign up for your free Going Merry profile . From there, you can easily upload and submit your essay for thousands of scholarships. We make it easy so you'll only need to enter your profile information once! And then, you can apply away. In fact, we even have some bundled scholarships so that you only enter your essay once, to apply for multiple scholarships at the same time.
Or if you're not ready to register, simply sign up to receive an email with 20 new scholarship opportunities each week. Just enter your email address below:
7 Outstanding Oregon Scholarships for 2021 - November 6, 2020
Great Scholarships for Students in Ohio for 2021 - November 4, 2020
38 Weird Scholarships for Unique Students in 2023 - August 2, 2020
Ready to find scholarships that are a match for you?
Don't want to sign up?
Get an estimate of how many scholarships you're eligible for, instead. Just answer 7 quick questions. No sign-up required.