10 Great Essay Writing Tips
Knowing how to write a college essay is a useful skill for anyone who plans to go to college. Most colleges and universities ask you to submit a writing sample with your application. As a student, you'll also write essays in your courses. Impress your professors with your knowledge and skill by using these great essay writing tips.
Most college essays ask you to answer a question or synthesize information you learned in class. Review notes you have from lectures, read the recommended texts and make sure you understand the topic. You should refer to these sources in your essay.
Plan Your Essay
Many students see planning as a waste of time, but it actually saves you time. Take a few minutes to think about the topic and what you want to say about it. You can write an outline, draw a chart or use a graphic organizer to arrange your ideas. This gives you a chance to spot problems in your ideas before you spend time writing out the paragraphs.
Choose a Writing Method That Feels Comfortable
You might have to type your essay before turning it in, but that doesn't mean you have to write it that way. Some people find it easy to write out their ideas by hand. Others prefer typing in a word processor where they can erase and rewrite as needed. Find the one that works best for you and stick with it.
View It as a Conversation
Writing is a form of communication, so think of your essay as a conversation between you and the reader. Think about your response to the source material and the topic. Decide what you want to tell the reader about the topic. Then, stay focused on your response as you write.
Provide the Context in the Introduction
If you look at an example of an essay introduction, you'll see that the best essays give the reader a context. Think of how you introduce two people to each other. You share the details you think they will find most interesting. Do this in your essay by stating what it's about and then telling readers what the issue is.
Explain What Needs to be Explained
Sometimes you have to explain concepts or define words to help the reader understand your viewpoint. You also have to explain the reasoning behind your ideas. For example, it's not enough to write that your greatest achievement is running an ultra marathon. You might need to define ultra marathon and explain why finishing the race is such an accomplishment.
Answer All the Questions
After you finish writing the first draft of your essay, make sure you've answered all the questions you were supposed to answer. For example, essays in compare and contrast format should show the similarities and differences between ideas, objects or events. If you're writing about a significant achievement, describe what you did and how it affected you.
Stay Focused as You Write
Writing requires concentration. Find a place where you have few distractions and give yourself time to write without interruptions. Don't wait until the night before the essay is due to start working on it.
Read the Essay Aloud to Proofread
When you finish writing your essay, read it aloud. You can do this by yourself or ask someone to listen to you read it. You'll notice places where the ideas don't make sense, and your listener can give you feedback about your ideas.
Avoid Filling the Page with Words
A great essay does more than follow an essay layout. It has something to say. Sometimes students panic and write everything they know about a topic or summarize everything in the source material. Your job as a writer is to show why this information is important.
Privacy Policy
Terms of Service
© 2023 Ask Media Group, LLC
How to Write an Evaluation Essay
Evaluation essay writing guide.
The main purpose of writing an evaluation essay is to present an overall view of the quality of a particular item, service, or business. It is natural for this type of essay to feature some element of the writer's opinion, but when done correctly an it should not come across as opinionated.
When learning how to write this type of paper one of the most important skills to master is producing an evaluation that is unbiased and reasoned. Let's look at some of the steps to complete the task.
Steps for Writing an Evaluation Essay
We've put together a brief outline of some of the most important steps to help with producing a well-structured paper.
Choose your topic. As with any essay, this is one of the first steps . It may be the case that you are allocated a topic by your professor, but if not then we would advise choosing a subject that you are already familiar with. You are going to need to take an in depth look at the subject in order to make a judgement on its value, so it makes sense to choose something you already have some knowledge about.
Write a thesis statement. This is a key element of your essay as it sets out the overall purpose of the evaluation. In the thesis you should state the criteria being used to judge the item and state the value of the item . As with any essay, your statement must be apparent and to the point. You may find that you need to revise it slightly along the way as your essay takes shape.
Determine the criteria used to assess the product. Choose several different benchmarks in order to make your writing interesting. The criteria you choose will vary depending on what you are evaluating. For example, a software program would be judged using very different benchmarks than a clothing brand.
Look for supporting evidence. It is important to remember that an essay is not just your opinion. You will need to look for supporting clues from credible sources for each judgement that you make.
Draft your essay. Produce a first draft of your essay. At this stage the best course of action is to just write. Once you have something down on paper it is much easier to restructure it and flesh out areas that are not as strong as others.
Review, revise & rewrite. Once you have completed a first draft you must read over your work and make any necessary changes. You should be prepared to rewrite your essay a couple of times to get it just right.
A Closer Look at Criteria, Judgements & Evidence
At the core of every evaluation essay there are three important elements – criteria, judgements and evidence. Let's explore these elements in more detail.
Criteria The criteria that you choose should establish what the ideal is for the product, service or brand that you are evaluating. They will help to demonstrate what should be expected as an ideal example of what should be expected. Think about the best possible example of a product of service of the same type. What would be their best characteristics? For example, for a hotel you would expect great accomodations, cleanliness, value for money and excellent service. Once you have those benckmarks in place they can be used to evaluate any hotel.
Judgement The judgement aspect is where you establish whether or not the benchmarks have been met. Sticking with our hotel example, you might start with judging whether or not the hotel meets the benchmark of having great accomodations. Does it meet, or exceed the quality you expect? Or does it fall short? You can then proceed with the other criteria.
Evidence Remember that you must provide clues to advocate your judgements. In our hotel example, if you make the judgement that the quality of food does not meet expectations, then you should be prepared to provide evidence to support why this conclusion has been drawn.
When structuring your essay, it is usual for each paragraph to deal with a different criterion. In that paragraph you should fully explain the criterion, make the relevant judgements and offer supporting proofs.
Evaluation Essay VS Review
One of the most common mistakes that students make with the mentioned type of paper is that they assume an evaluation is the same as writing a review. Although the two types of paper do have some similarities, there are also a number of differences that set them apart. The table below highlights some of those differences.
Tips for Writing a Great Evaluation Essay
Here are a few additional tips that will help you to produce a great evaluation essay that people will enjoy reading:
Give the Right Amount of Detail – Give plenty of detail regarding how you came to the conclusions that you did. Use supporting proofs and relevant examples to illustrate points if appropriate.
Make Sure What You are Evaluating is Precise – An effective introduction should clearly lay out what you are going to be evaluating and the criteria you are using to do so.
Help Readers to Agree with Your Opinion – If your evaluation is not prejudiced, then readers should agree with your conclusions and judgements. Offer enough information and evidence to make this easier for them.
EssayTigers brings you the best in custom paper writing! EssayTigers brings you the best in custom paper writing!
To get started, simply place an order and provide the details!
7 Steps for How to Write an Evaluation Essay (Example & Template)
In this ultimate guide, I will explain to you exactly how to write an evaluation essay.
1. What is an Evaluation Essay?
An evaluation essay should provide a critical analysis of something.
You're literally 'evaluating' the thing you're looking up.
Here's a couple of quick definitions of what we mean by 'evaluate':
Merriam-Webster defines evaluation as: "to determine the significance, worth, or condition of usually by careful appraisal and study"
Collins Dictionary says: "If you evaluate something or someone, you consider them in order to make a judgment about them, for example about how good or bad they are."
Here's some synonyms for 'evaluate':
So, we could say that an evaluation essay should carefully examine the 'thing' and provide an overall judgement of it.
Here's some common things you may be asked to write an evaluation essay on:
This is by no means an exhaustive list. Really, you can evaluate just about anything!
Get a Pdf of this article for class
Enjoy subscriber-only access to this article's pdf
2. How to write an Evaluation Essay
There are two secrets to writing a strong evaluation essay. The first is to aim for objective analysis before forming an opinion. The second is to use an evaluation criteria.
Aim to Appear Objective before giving an Evaluation Argument
Your evaluation will eventually need an argument.
The evaluation argument will show your reader what you have decided is the final value of the 'thing' you're evaluating.
But in order to convince your reader that your evaluative argument is sound, you need to do some leg work.
The aim will be to show that you have provided a balanced and fair assessment before coming to your conclusion.
In order to appear balanced you should:
Discuss both the pros and cons of the thing
Discuss both the strengths and weaknesses of the thing
Look at the thing from multiple different perspectives
Be both positive and critical. Don't make it look like you're biased towards one perspective.
In other words, give every perspective a fair hearing.
You don't want to sound like a propagandist. You want to be seen as a fair and balanced adjudicator.
Use an Evaluation Criteria
One way to appear balanced is to use an evaluation criteria.
An evaluation criteria helps to show that you have assessed the 'thing' based on an objective measure.
Here's some examples of evaluation criteria:
Strength under pressure
Longevity (ability to survive for a long time)
Ease of use
Ability to get the job done
Friendliness
Punctuality
Ability to predict my needs
Calmness under pressure
Attentiveness
A Bed and Breakfast
Breakfast options
Taste of food
Comfort of bed
Local attractions
Service from owner
Cleanliness
We can use evaluation criteria to frame out ability to conduct the analysis fairly.
This is especially true for if you have to evaluate multiple different 'things'. For example, if you're evaluating three novels, you want to be able to show that you applied the same 'test' on all three books!
This will show that you gave each 'thing' a fair chance and looked at the same elements for each.
3. How to come up with an Evaluation Argument
After you have:
Looked at both good and bad elements of the 'thing', and
Used an evaluation criteria
You'll then need to develop an evaluative argument. This argument shows your own overall perspective on the 'thing'.
Remember, you will need to show your final evaluative argument is backed by objective analysis. You need to do it in order!
Analyze first. Evaluate second.
Here's an example.
Let's say you're evaluating the quality of a meal.
You might say:
A strength of the meal was its presentation. It was well presented and looked enticing to eat.
A weakness of the meal was that it was overcooked. This decreased its flavor.
The meal was given a low rating on 'cost' because it was more expensive than the other comparative meals on the menu.
The meal was given a high rating on 'creativity'. It was a meal that involved a thoughtful and inventive mix of ingredients.
Now that you've looked at some pros and cons and measured the meal based on a few criteria points (like cost and creativity), you'll be able to come up with a final argument:
Overall, the meal was good enough for a middle-tier restaurant but would not be considered a high-class meal. There is a lot of room for improvement if the chef wants to win any local cooking awards.
Evaluative terms that you might want to use for this final evaluation argument might include:
All things considered
With all key points in mind
4. Evaluation Essay Outline (with Examples)
Okay, so now you know what to do, let's have a go at creating an outline for your evaluation essay!
Here's what I recommend:
4.1 How to Write your Introduction
In the introduction, feel free to use my 5-Step INTRO method . It'll be an introduction just like any other essay introduction .
And yes, feel free to explain what the final evaluation will be.
So, here it is laid out nice and simple.
Write one sentence for each point to make a 5-sentence introduction:
Interest: Make a statement about the 'thing' you're evaluating that you think will be of interest to the reader. Make it a catchy, engaging point that draws the reader in!
Notify: Notify the reader of any background info on the thing you're evaluating. This is your chance to show your depth of knowledge. What is a historical fact about the 'thing'?
Translate: Re-state the essay question. For an evaluative essay, you can re-state it something like: "This essay evaluates the book/ product/ article/ etc. by looking at its strengths and weaknesses and compares it against a marking criteria".
Report: Say what your final evaluation will be. For example you can say "While there are some weaknesses in this book, overall this evaluative essay will show that it helps progress knowledge about Dinosaurs."
Outline: Simply give a clear overview of what will be discussed. For example, you can say: "Firstly, the essay will evaluate the product based on an objective criteria. This criteria will include its value for money, fit for purpose and ease of use. Next, the essay will show the main strengths and weaknesses of the product. Lastly, the essay will provide a final evaluative statement about the product's overall value and worth."
If you want more depth on how to use the INTRO method, you'll need to go and check out our blog post on writing quality introductions.
4.2 Example Introduction
This example introduction is for the essay question: Write an Evaluation Essay on Facebook's Impact on Society.
"Facebook is the third most visited website in the world. It was founded in 2004 by Mark Zuckerberg in his college dorm. This essay evaluates the impact of Facebook on society and makes an objective judgement on its value. The essay will argue that Facebook has changed the world both for the better and worse. Firstly, it will give an overview of what Facebook is and its history. Then, it will examine Facebook on the criteria of: impact on social interactions, impact on the media landscape, and impact on politics."
You'll notice that each sentence in this introduction follows my 5-Step INTRO formula to create a clear, coherent 5-Step introduction.
4.3 How to Write your Body Paragraphs
The first body paragraph should give an overview of the 'thing' being evaluated.
Then, you should evaluate the pros and cons of the 'thing' being evaluated based upon the criteria you have developed for evaluating it.
Let's take a look below.
4.4 First Body Paragraph: Overview of your Subject
This first paragraph should provide objective overview of your subject's properties and history. You should not be doing any evaluating just yet.
The goal for this first paragraph is to ensure your reader knows what it is you're evaluating. Secondarily, it should show your marker that you have developed some good knowledge about it.
If you need to use more than one paragraph to give an overview of the subject, that's fine.
Similarly, if your essay word length needs to be quite long, feel free to spend several paragraphs exploring the subject's background and objective details to show off your depth of knowledge for the marker.
4.5 First Body Paragraph Example
Sticking with the essay question: Write an Evaluation Essay on Facebook's Impact on Society , this might be your paragraph:
"Facebook has been one of the most successful websites of all time. It is the website that dominated the 'Web 2.0' revolution, which was characterized by user two-way interaction with the web. Facebook allowed users to create their own personal profiles and invite their friends to follow along. Since 2004, Facebook has attracted more than one billion people to create profiles in order to share their opinions and keep in touch with their friends."
Notice here that I haven't yet made any evaluations of Facebook's merits?
This first paragraph (or, if need be, several of them) should be all about showing the reader exactly what your subject is – no more, no less.
4.6 Evaluation Paragraphs: Second, Third, Forth and Fifth Body Paragraphs
Once you're confident your reader will know what the subject that you're evaluating is, you'll need to move on to the actual evaluation.
For this step, you'll need to dig up that evaluation criteria we talked about in Point 2.
For example, let's say you're evaluating a President of the United States.
Your evaluation criteria might be:
Impact on world history
Ability to pass legislation
Popularity with voters
Morals and ethics
Ability to change lives for the better
Really, you could make up any evaluation criteria you want!
Once you've made up the evaluation criteria, you've got your evaluation paragraph ideas!
Simply turn each point in your evaluation criteria into a full paragraph.
How do you do this?
Well, start with a topic sentence.
For the criteria point 'Impact on world history' you can say something like: "Barack Obama's impact on world history is mixed."
This topic sentence will show that you'll evaluate both pros and cons of Obama's impact on world history in the paragraph.
Then, follow it up with explanations.
"While Obama campaigned to withdraw troops from Iraq and Afghanistan, he was unable to completely achieve this objective. This is an obvious negative for his impact on the world. However, as the first black man to lead the most powerful nation on earth, he will forever be remembered as a living milestone for civil rights and progress."
Keep going, turning each evaluation criteria into a full paragraph.
4.7 Evaluation Paragraph Example
Let's go back to our essay question: Write an Evaluation Essay on Facebook's Impact on Society .
I've decided to use the evaluation criteria below:
impact on social interactions;
impact on the media landscape;
impact on politics
Naturally, I'm going to write one paragraph for each point.
If you're expected to write a longer piece, you could write two paragraphs on each point (one for pros and one for cons).
Here's what my first evaluation paragraph might look like:
"Facebook has had a profound impact on social interactions. It has helped people to stay in touch with one another from long distances and after they have left school and college. This is obviously a great positive. However, it can also be seen as having a negative impact. For example, people may be less likely to interact face-to-face because they are 'hanging out' online instead. This can have negative impact on genuine one-to-one relationships."
You might notice that this paragraph has a topic sentence, explanations and examples. It follows my perfect paragraph formula which you're more than welcome to check out!
4.8 How to write your Conclusion
To conclude, you'll need to come up with one final evaluative argument.
This evaluation argument provides an overall assessment. You can start with "Overall, Facebook has been…" and continue by saying that (all things considered) he was a good or bad president!
Remember, you can only come up with an overall evaluation after you've looked at the subject's pros and cons based upon your evaluation criteria.
In the example below, I'm going to use my 5 C's conclusion paragraph method . This will make sure my conclusion covers all the things a good conclusion should cover!
Like the INTRO method, the 5 C's conclusion method should have one sentence for each point to create a 5 sentence conclusion paragraph.
The 5 C's conclusion method is:
Close the loop: Return to a statement you made in the introduction.
Conclude: Show what your final position is.
Clarify: Clarify how your final position is relevant to the Essay Question.
Concern: Explain who should be concerned by your findings.
Consequences: End by noting in one final, engaging sentence why this topic is of such importance. The 'concern' and 'consequences' sentences can be combined
4.9 Concluding Argument Example Paragraph
Here's a possible concluding argument for our essay question: Write an Evaluation Essay on Facebook's Impact on Society .
"The introduction of this essay highlighted that Facebook has had a profound impact on society. This evaluation essay has shown that this impact has been both positive and negative. Thus, it is too soon to say whether Facebook has been an overall positive or negative for society. However, people should pay close attention to this issue because it is possible that Facebook is contributing to the undermining of truth in media and positive interpersonal relationships."
Note here that I've followed the 5 C's conclusion method for my concluding evaluative argument paragraph.
5. Evaluation Essay Example Template
Below is a template you can use for your evaluation essay , based upon the advice I gave in Section 4:
6. 23+ Good Evaluation Essay Topics
Okay now that you know how to write an evaluation essay, let's look at a few examples.
For each example I'm going to give you an evaluation essay title idea, plus a list of criteria you might want to use in your evaluation essay.
6.1 Evaluation of Impact
Evaluate the impact of global warming on the great barrier reef. Recommended evaluation criteria: Level of bleaching; Impact on tourism; Economic impact; Impact on lifestyles; Impact on sealife
Evaluate the impact of the Global Financial Crisis on poverty. Recommended evaluation criteria: Impact on jobs; Impact on childhood poverty; Impact on mental health rates; Impact on economic growth; Impact on the wealthy; Global impact
Evaluate the impact of having children on your lifestyle. Recommended evaluation criteria: Impact on spare time; Impact on finances; Impact on happiness; Impact on sense of wellbeing
Evaluate the impact of the internet on the world. Recommended evaluation criteria: Impact on connectedness; Impact on dating; Impact on business integration; Impact on globalization; Impact on media
Evaluate the impact of public transportation on cities. Recommended evaluation criteria: Impact on cost of living; Impact on congestion; Impact on quality of life; Impact on health; Impact on economy
Evaluate the impact of universal healthcare on quality of life. Recommended evaluation criteria: Impact on reducing disease rates; Impact on the poorest in society; Impact on life expectancy; Impact on happiness
Evaluate the impact of getting a college degree on a person's life. Recommended evaluation criteria: Impact on debt levels; Impact on career prospects; Impact on life perspectives; Impact on relationships
6.2 Evaluation of a Scholarly Text or Theory
Evaluate a Textbook. Recommended evaluation criteria: clarity of explanations; relevance to a course; value for money; practical advice; depth and detail; breadth of information
Evaluate a Lecture Series, Podcast or Guest Lecture. Recommended evaluation criteria: clarity of speaker; engagement of attendees; appropriateness of content; value for monet
Evaluate a journal article. Recommended evaluation criteria: length; clarity; quality of methodology; quality of literature review ; relevance of findings for real life
Evaluate a Famous Scientists. Recommended evaluation criteria: contribution to scientific knowledge; impact on health and prosperity of humankind; controversies and disagreements with other scientists.
Evaluate a Theory. Recommended evaluation criteria: contribution to knowledge; reliability or accuracy; impact on the lives of ordinary people; controversies and contradictions with other theories.
6.3 Evaluation of Art and Literature
Evaluate a Novel. Recommended evaluation criteria: plot complexity; moral or social value of the message; character development; relevance to modern life
Evaluate a Play. Recommended evaluation criteria: plot complexity; quality of acting; moral or social value of the message; character development; relevance to modern life
Evaluate a Film. Recommended evaluation criteria: plot complexity; quality of acting; moral or social value of the message; character development; relevance to modern life
Evaluate an Artwork. Recommended evaluation criteria: impact on art theory; moral or social message; complexity or quality of composition
6.4 Evaluation of a Product or Service
Evaluate a Hotel or Bed and Breakfast. Recommended evaluation criteria: quality of service; flexibility of check-in and check-out times; cleanliness; location; value for money; wi-fi strength; noise levels at night; quality of meals; value for money
Evaluate a Restaurant. Recommended evaluation criteria: quality of service; menu choices; cleanliness; atmosphere; taste; value for money.
Evaluate a Car. Recommended evaluation criteria: fuel efficiency; value for money; build quality; likelihood to break down; comfort.
Evaluate a House. Recommended evaluation criteria: value for money; build quality; roominess; location; access to public transport; quality of neighbourhood
Evaluate a Doctor. Recommended evaluation criteria: Quality of service; knowledge; quality of equipment; reputation; value for money.
Evaluate a Course. Recommended evaluation criteria: value for money; practical advice; quality of teaching; quality of resources provided.
7. Concluding Advice
Evaluation essays are common in high school, college and university.
The trick for getting good marks in an evaluation essay is to show you have looked at both the pros and cons before making a final evaluation analysis statement.
You don't want to look biased.
That's why it's a good idea to use an objective evaluation criteria, and to be generous in looking at both positives and negatives of your subject.
Read Also: 39 Better Ways to Write 'In Conclusion' in an Essay
I recommend you use the evaluation template provided in this post to write your evaluation essay. However, if your teacher has given you a template, of course use theirs instead! You always want to follow your teacher's advice because they're the person who will be marking your work.
Good luck with your evaluation essay!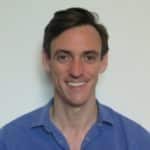 Chris Drew (PhD)
Dr. Chris Drew is the founder of the Helpful Professor. He holds a PhD in education and has published over 20 articles in scholarly journals. He is the former editor of the Journal of Learning Development in Higher Education. [Image Descriptor: Photo of Chris]
Chris Drew (PhD) https://helpfulprofessor.com/author/admin/ 5 Best Laminators for Teachers, Reviewed!
Chris Drew (PhD) https://helpfulprofessor.com/author/admin/ 5 Best College Care Packages for Guys & Girls
Chris Drew (PhD) https://helpfulprofessor.com/author/admin/ 7 Best Microwaves for College Student Dorms
Chris Drew (PhD) https://helpfulprofessor.com/author/admin/ 5 Best Backpacks for Teachers
2 thoughts on "7 Steps for How to Write an Evaluation Essay (Example & Template)"
What an amazing article. I am returning to studying after several years and was struggling with how to present an evaluative essay. This article has simplified the process and provided me with the confidence to tackle my subject (theoretical approaches to development and management of teams).
I just wanted to ask whether the evaluation criteria has to be supported by evidence or can it just be a list of criteria that you think of yourself to objectively measure?
Many many thanks for writing this!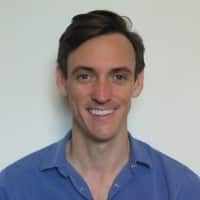 Usually we would want to see evidence, but ask your teacher for what they're looking for as they may allow you, depending on the situation.
Leave a Comment Cancel Reply
Your email address will not be published. Required fields are marked *
We use cookies to give you the best experience possible. By continuing we'll assume you're on board with our cookie policy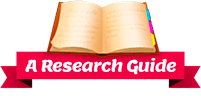 A Research Guide
Writing Guide
Essay Writing
How to Write an Evaluation Essay
What is an evaluation essay
Evaluation essay outline & structure
How to start
Step-by-step writing guide
Evaluation essay format
Evaluation essay example
Conclusion sentence examples
What is an Evaluation Essay?
Evaluation essay outline and structure, introduction.
Introduce the evaluative subject. Write a complete paragraph that introduces the evaluative subject. Give definitions and necessary information. It can be done by providing a big-picture overview of the evaluative subject, discussing its influence on people, and why it is worth evaluating. You should also establish the criteria to be called upon to prove your thesis.
Create your thesis statement. Establish your evaluative thesis statement, including the overall judgement and supporting reasons.
Body Paragraphs
Criterion One. Provide a topic sentence and your judgement of the first evaluative criterion. You will want to use transition words to help you move smoothly from your thesis to your first reason.
Support for the first reason. Provide valid supporting information through quotes, examples, expert testimonials, evaluative statistics, comparisons, etc.
Address any objections and refute them. Every argument is always made stronger when the writer can address objections or opposing views and is capable of providing reasons for refuting them.
Criterion Two. Provide a topic sentence and your judgement of the second evaluative criterion. You will want to use transition words to help you move smoothly from your thesis to your next reason.
Support for the second reason. Provide valid supporting information through quotes, examples, expert testimonials, evaluative statistics, comparisons, etc.
Address any objections and refute them. Every evaluative argument is made stronger when the writer can address objections or opposing views and provide reasons for refuting them.
How to Start an Evaluation Essay?
Choose your topic. You may be writing an evaluation essay on a movie or evaluating the service provided at a local restaurant. Whatever you write about, you must provide a critical judgement based on a series of criteria, so choosing a topic you know well or can research is necessary.
Develop your evaluation argument essay . The thesis statement of an evaluation paper should define the overall goal or purpose of the evaluation essay. It should provide clear direction that can be used to distinguish between criteria and relevant illustrations. You will need to be careful to cite quality, or the lack of it, concerning the specific topic you are writing about.
Consider the criteria used to make your judgement. Do you need help to evaluate your chosen topic at first glance? If so, consider choosing multiple points of interest that make this step easier.
Gather supporting evidence, meanings, or material to establish your viewpoint. You are the one making the judgement about the topic, it is up to you to support your argument in a way that will allow others to make their own opinion.
How to Write an Evaluative Essay: Step-by-step Writing Guide
Describe the evaluation criteria, write a plan, write an evaluation essay, write conclusions, make a review of the finished essay and remove all unnecessary details, evaluation essay format, evaluation essay example.
http://home.ku.edu.tr/~doregan/Argumentation/SampleEvaluativeEssay.html
http://web.cocc.edu/cagatucci/classes/wr122/handouts/essays1.htm
Conclusion Sentence Examples for Essays
End your essay by linking the final evaluation paragraph to the opening statement. It can be done by restating the key point established in the beginning using other words.
End with a sentence made up largely of single-syllable words. Simple language helps to convey the effect of understated drama.
End with a quote or reference from a secondary source. It should echo your primary evaluation argument or provide a different perspective.
End by redefining one of the primary terms used in your argument.
End by considering the implications of your analysis. What are you implying with the argument that you've made?
How not to end your essay?
Do not only summarize or paraphrase your essay. Yes, it is helpful to briefly summarize your argument, especially if your essay is more than ten pages in length. However, for shorter essays, it typically isn't necessary to restate your main ideas.
Steer clear from phrases like 'in closing, 'in summation', 'in summary', etc. These phrases are useful when delivering oral presentations. Still, when reading an essay, they can typically determine when it is about to end, so there is no need to state the obvious.
Avoid the urge to apologize for knowing the things that you know. If you've done any research, you will know much more about a topic than you can conceivably include in a five or ten-page essay. Because of this, as you conclude your essay, you may feel reservations about the content you have produced. Avoid phrases like 'this is only one approach' or ' there may be better ways', etc.

Receive paper in 3 Hours!
Choose the number of pages.
Select your deadline.
Complete your order.
Number of Pages
550 words (double spaced)
Deadline: 10 days left
By clicking "Log In", you agree to our terms of service and privacy policy . We'll occasionally send you account related and promo emails.
Sign Up for your FREE account

19 Evaluation Essays
Evaluative arguments center around the question of quality. Is something good? Bad? Honest? Dishonest? Evaluative judgments are also about values—what the writer thinks is important. Sometimes the writer's values are not the same as his/her readers' values, so he/she has to bridge the gap by showing respect for the audience's opinions and clarifying the points that they do and don't agree upon.
An important first step in writing an evaluation is to consider the appropriate standards/criteria for evaluating the subject. If a writer is evaluating a car, for example, the writer might consider standard criteria like fuel economy, price, crash ratings. But the writer also might consider style, warranty, color, special options, like sound systems. Even though all people might not base their choice of a car on these secondary criteria, they are still considered acceptable or standard criteria.
To be taken seriously, a writer must have valid reasons for his evaluation. These reasons are based on criteria. Imagine choosing your attire for a job interview at a very prestigious law firm. You look at the jeans and t-shirts in your closet and immediately decide to go shopping. Why? Because the clothes in your closet don't meet the criteria for the interview.
The Purpose of Evaluative Writing
Writers evaluate arguments in order to present an informed and well-reasoned judgment about a subject. While the evaluation will be based on their opinion, it should not seem opinionated. Instead, it should aim to be reasonable and unbiased. This is achieved through developing a solid judgment, selecting appropriate criteria to evaluate the subject, and providing clear evidence to support the criteria.
Evaluation is a type of writing that has many real-world applications. Anything can be evaluated. For example, evaluations of movies, restaurants, books, and technology ourselves are all real-world evaluations.
Five Characteristics of an Evaluative Essay
by Dr. Karen Palmer
1. Presenting the subject.
Presenting the subject is an often misunderstood aspect of an evaluative essay. Either writers give too little information or too much. Presenting the subject occurs in two different places in the essay.
First, the writer should give a brief introduction of the subject in the introduction of the evaluation. This introduction occurs in the second part of the introduction–the intro to the topic. At this point, the writer should simply name the subject and give a very brief description. For example, a restaurant review should include at a minimum the name and location of the restaurant. An evaluation of a vehicle might include the make, model, and year of the vehicle and any important features.
Second, the writer should give a more detailed description of the subject following the introduction in the background section of the paper. Here the writer could give a more detailed overview of the restaurant (the type of decor, type of food, owners, history), describe the vehicle in detail, etc. Striking a balance between giving the reader the necessary information to understand the evaluation and telling readers everything is important. The amount of detail necessary depends on the topic. If you are reviewing a brand new technology or a machine, specific to your line of work, for example, you will need to give readers more information than if you are simply reviewing a restaurant or a doctor's office.
The language used in your description can be evaluative. For example, a writer can use descriptive adjectives and adverbs to convey a certain impression of the subject, even before the claim is made.
2. Asserting an overall judgment.
The main point/thesis should be located at the end of the paper's introduction. It should be definitive—certain, clear, and decisive. Asking a question does not pose a definitive claim. Giving several different perspectives also does not give a definitive claim. It is ok to balance your claim, though, acknowledging weaknesses (or strengths) even as you evaluate a subject positively: "While the Suburban is a gas guzzler, it is the perfect car for a large family…."
Providing a map of your reasons/criteria within the thesis is a great technique for creating organization and focus for your essay. For example, "While the Suburban is a gas guzzler, it is the perfect car for a large family because it can seat up to 9, it has a high safety rating, and it has the best in class towing capacity." Not only does this example give a clear, balanced claim, but it also lays out the writer's reasons upfront, creating a map in the reader's mind that will help him follow the reasoning in the essay.
3. Giving Reasons and Support
After presenting the subject and providing readers with a clear claim, the writer must explain and justify his/her evaluation using reasons that are recognized by readers as appropriate. This occurs in the argument section of the paper and should be the most extensive part of the paper. Reasons should reflect values or standards typical for the subject. If a writer uses criteria that is not typical for the subject, he/she must be prepared to defend that decision in the essay. For example, "Buying local may not always be at the forefront of a buyer's mind when shopping for eggs, but…" Each reason should be clearly stated as a topic sentence that both states the reason and refers back to the main claim. Going back to the suburban example, a body paragraph/section might begin with the following topic sentence: "One of the obvious reasons a suburban is great for large families is its capacity for holding that large family and all of their necessary traveling items."
Following the topic sentence, a writer must include relevant examples, quotes, facts, statistics, or personal anecdotes to support the reason. Depending on what the subject is, the support might be different. To support a claim about a book/film, for example, a writer might include a description of a pivotal scene or quotes from the book/film. In contrast, to support a claim about gas mileage, a writer would probably simply give the information from the vehicle specifications. Support can come from a writer's own knowledge and experience, or from published sources.
4. Counterarguing:
Counterarguing means responding to readers' objections and questions. In order to effectively counterargue, a writer must have a clear conception of his/her audience. What does the audience already know or believe about the subject? Effective counterarguing builds credibility in the eyes of the audience because it creates a sense that the writer is listening to the reader's questions and concerns.
Counterarguments can occur at the end of the essay, after the writer has made his/her point, or throughout the essay as the writer anticipates questions or objections. Writers can respond to readers' objections in two ways. First, a writer can acknowledge an objection and immediately provide a counter-argument, explaining why the objection is not valid. Second, a writer can concede the point, and allow that, the subject does have a flaw. In either case, it is important to be respectful of opposing positions, while still remaining firm to the original claim.
5. Establishing credibility and authority:
A writer's credibility and authority lead to readers' confidence in your judgment and their willingness to recognize and acknowledge that credibility and authority. An author can gain credibility by showing that he/she knows a lot about the subject. In addition, the writer shows that his/her judgment is based on valid values and standards.
The writer's authority is in large part based upon the background of the author—education, etc. Is the author qualified to make a judgment? For some subjects, like a film review, simply watching the film might be enough. In other instances, like evaluating the quality of newly constructed cabinets or the engine of a new car, more experience might be necessary.
The Structure of an Evaluation Essay
Evaluation essays are structured as follows.
First, the essay will present the subject . What is being evaluated? Why? The essay begins with the writer giving any details needed about the subject.
Next, the essay needs to provide a judgment about a subject. This is the thesis of the essay, and it states whether the subject is good or bad based on how it meets the stated criteria.
The body of the essay will contain the criteria used to evaluate the subject. In an evaluation essay, the criteria must be appropriate for evaluating the subject under consideration. Appropriate criteria will help to keep the essay from seeming biased or unreasonable. If authors evaluated the quality of a movie based on the snacks sold at the snack bar, that would make them seem unreasonable, and their evaluation may be disregarded because of it.
The evidence of an evaluation essay consists of the supporting details authors provide based on their judgment of the criteria.
For example, if the subject of an evaluation is a restaurant, a judgment could be "Kay's Bistro provides an unrivaled experience in fine dining." Some authors evaluate fine dining restaurants by identifying appropriate criteria in order to rate the establishment's food quality, service, and atmosphere. The examples are evidence.
Another example of evaluation is literary analysis; judgments may be made about a character in the story based on the character's actions, characteristics, and past history within the story. The scenes in the story are evidence for why readers have a certain opinion of the character.
Job applications and interviews are more examples of evaluations. Based on certain criteria, management and hiring committees determine which applicants will be considered for an interview and which applicant will be hired.
Example Outline
Thesis: McAdoo's is a fantastic family restaurant, offering young and old alike a great atmosphere, wonderful customer service, and a fantastic menu.
Introduction
Location–New Braunfels, TX
History–old post office, restored
Type of food
Walking up to the restaurant–cool exterior
Lobby–original post office doors, etc
Tables–great decor–memorabilia from NB history
prompt, courteous service
refills, bread
taking care of complaints–all you can eat lobster out–so price reduced
land lovers
Conclusion…If you're ever in NB, I highly suggest stopping in at McAdoo's and absorbing some of the great old world charm with some delicious food.
Possible "Get Started" Idea
Evaluate a restaurant. What do you expect in a good restaurant? What criteria determine whether a restaurant is good?
List three criteria that you will use to evaluate a restaurant. Then dine there. Afterward, explain whether or not the restaurant meets each criterion, and include evidence (qualities from the restaurant) that backs your evaluation.
Give the restaurant a star rating. (5 Stars: Excellent, 4 Stars: Very Good, 3 Stars: Good, 2 Stars: Fair, 1 Star: Poor). Explain why the restaurant earned this star rating.
Time to Write
In this essay, you will evaluate potential obstacles to learning. Think about the health and wellness of a college student during an international pandemic. What do you need to be successful? Do you have access to resources? Are the GCC resources adequate to support the community and its students during the pandemic?
You will evaluate at least three campus resources. Your recommendation should clearly state which of the resources should be maintained, which should be improved, and which might be eliminated, if any.
Purpose: This assignment will demonstrate the understanding of how to do a thorough evaluation of an approved topic. Students will review the complex elements of the topic they have chosen. Evaluative essays call for the writer to assess a subject in light of specific and explicit criteria and to make a judgment based on the assessment.
Task: This assignment evaluates a campus resource.
Write an Evaluation Essay. For this essay, you will choose a clear topic, give a reason for the evaluation, use description and categorization, create evaluation criteria, use concrete evidence and demonstrate the "why" of your position.
Possible Topics
Some topics to consider are listed here:
Center for Learning
Writing Center
Math Solutions
High Tech 1
High Tech 2
GCC Counseling and Career Services
Fitness Center
Key Features of an Evaluation:
Describe the particular phenomenon or work in a way that the rhetorical audience will understand and value.
Present the criteria on which the phenomenon or work is to be evaluated clearly, persuasively, authoritatively, and often in an order indicating importance. Criteria can be categorized into three groups: necessary (crucial but not enough to meet your overall assessment), sufficient (meeting all of your minimum standards, including the necessary ones), and accidental (unnecessary but an added bonus to the necessary and sufficient criteria).
Include concrete evidence and relevant examples from your personal experience and research illustrate the ways (usually in the form of assertions) the phenomenon does or does not meet each evaluative criterion. These fair and balanced assertions support the thesis statement.
At least three (3) sources on the Works Cited; these could be from your personal experience, college web pages, public health information, or sources related to quality college resources.
Articulate a clear argument (usually in the form of a thesis statement) about whether or not the object or phenomenon meets the criteria on which it is being evaluated.
Demonstrate an ethical approach to the process.
Key Grading Considerations
A clear reason for the evaluation
Use of description
Categorizing
Clear evaluation criteria
Concrete evidence & Examples
A clear argument presented (Thesis)
The establishment of ethos (balanced argument)
Secure closure to the argument (conclusion)
Three (3) sources minimum
Key Features are included
One inch margins
Typed and double-spaced
The heading is double-spaced on the left side of the page (includes name, my name, class, date)
Upper right-hand corner has last name and page number (EX: Dewey 1)
The font is Times New Roman, size 12
The title is original and is centered one line under the heading
Works Cited page lists outside sources in MLA format
Descriptive Language
Correct, appropriate, and varied integration of textual examples, including in-text citations
Limited errors in spelling, grammar, word order, word usage, sentence structure, and punctuation
Good use of academic English
Demonstrates cohesion and flow
Works Cited page has hanging indents and is in alphabetical order by author's last name
Attribution
Content Adapted from "Five Characteristics of an Evaluative Essay" from The Worry-Free Writer by Dr. Karen Palmer is licensed under a Creative Commons Attribution-NonCommercial-ShareAlike 4.0 International License
Content Adapted from Susan Wood, "Evaluation Essay," Leeward CC ENG 100 OER, licensed under the Creative Commons Attribution-NonCommercial-ShareAlike 4.0 International License.
Original Content contributed by Christine Jones "Time to Write" licensed under Creative Commons CC0 1.0 Universal Public Domain Dedication.
English 101: Journey Into Open Copyright © 2021 by Christine Jones is licensed under a Creative Commons Attribution-NonCommercial-ShareAlike 4.0 International License , except where otherwise noted.
Share This Book
Stay in touch
Definition and Examples of Evaluation Essays
An Introduction to Punctuation
Ph.D., Rhetoric and English, University of Georgia
M.A., Modern English and American Literature, University of Leicester
B.A., English, State University of New York
An evaluation essay is a composition that offers value judgments about a particular subject according to a set of criteria. Also called evaluative writing , evaluative essay or report , and critical evaluation essay .
An evaluation essay or report is a type of argument that provides evidence to justify a writer's opinions about a subject.
"Any kind of review is essentially a piece of evaluative writing," says Allen S. Goose. "This type of writing calls for the critical thinking skills of analysis, synthesis, and evaluation" ( 8 Kinds of Writing , 2001).
Observations
"Without good reasons for liking or disliking certain things, students can never get beyond being passive receivers of marketing, fickle consumers without a basis for their opinions. Writing evaluation papers asks them to question why they feel the way they do." (Allison D. Smith, et al., Teaching in the Pop Culture Zone: Using Popular Culture in the Composition Classroom . Wadsworth, 2009)
How to Evaluate
"If you are evaluating a piece of writing, then you are going to need to thoroughly read the work. While you read the work, keep in mind the criteria you are using to evaluate. The evaluative aspects may be: grammar, sentence structure, spelling, content, usage of sources, style, or many other things. Other things to consider when evaluating a piece of writing is whether the writing appealed to its target audience . Was there an emotional appeal? Did the author engage the audience, or was the piece lacking something? ..."If you are evaluating anything else, use your head. You need to try, use, or test whatever thing you are evaluating. That means you should not evaluate a 2005 Chevrolet Corvette unless you have the $45,000 (or more) to buy one, or the money to rent one. You also need the know-how of driving a car of that power and a base of knowledge of other cars that you have tested to compare it to." (Joe Torres, Rhetoric and Composition Study Guide . Global Media, 2007)
Identifying Criteria for an Evaluation
" Make a list of prominent, widely recognized standards for judging your subject. If you do not know the standards usually used to evaluate your subject, you could do some research . For example, if you are reviewing a film, you could read a few recent film reviews online or in the library, noting the standards that reviewers typically use and the reasons that they assert for liking or disliking a film. If you are evaluating a soccer team or one winning (or losing) game, you could read a book on coaching soccer or talk to an experienced soccer coach to learn about what makes an excellent soccer team or winning game." (Rise B. Axelrod and Charles R. Cooper, Axelrod & Cooper's Concise Guide to Writing , 4th ed. Bedford/St. Martin's, 2006)
Ways of Organizing an Evaluation Essay
"One way to organize an evaluation essay is point-by-point: describe one element of the subject and then evaluate it; present the next element and evaluate it; and so on. Comparison/contrast could be an organizing structure as well, in which you evaluate something by comparing (or contrasting) it to a known item. Culinary and music reviews often use this strategy. Chronological organization can be used for evaluating an event (either current or historical). Sequential organization can be used when describing how something works and evaluating the effectiveness of the process, procedure, or mechanism. Spatial organization can be used for evaluating art or architecture in which you describe and evaluate one element of the artifact and then move spatially to the next major element to be described and evaluated." (David S. Hogsette, Writing That Makes Sense: Critical Thinking in College Composition . Wipf and Stock, 2009)
Holistic Grading (Composition)
Topical Organization Essay
What Is Composition? Definition, Types, and Examples
Sample Essay Rubric for Elementary Teachers
Moving Past the Five Paragraph Essay
The Definition of a Review in Composition
Understanding Organization in Composition and Speech
Definition and Examples of Analysis in Composition
How to Write a Critical Essay
What Is a Personal Essay (Personal Statement)?
How to Teach the Compare and Contrast Essay
Audience Analysis in Speech and Composition
How to Make a Rubric for Differentiation
What Is Expository Writing?
revision (composition)
Critical Thinking Definition, Skills, and Examples
By clicking "Accept All Cookies", you agree to the storing of cookies on your device to enhance site navigation, analyze site usage, and assist in our marketing efforts.
How to Write an Evaluation Essay
An evaluation essay is a piece of work which is asking you to identify, through careful examination and consideration, whether a piece of work, or a topic has significance, and the creation of a judgement on how good or bad the ideas or paper can be considered to be. Evaluation essays can be titled using the terms "assess", "rate", "judge", and "weigh up", but in all cases, the aim is to provide an effective and crucially objective, assessment of the book, article, piece of research, framework, or hypothesis.
Objectivity is vital, although your work should come to a conclusion, or an evaluation argument at the end. Your aim is to present all your evidence to demonstrate that you have undertaken a fair and unbiased assessment of the topic to arrive at your conclusion. This means that an evaluation essay should incorporate pros and cons, strengths and weaknesses, and assessment from a range of diverse, and potentially conflicting perspectives. Your work should be positive, but critical in its analysis, giving an equal weight to the information presented.
Key Tips for Evaluation
Identify and use a clear evaluation criterion. For example, if you are evaluating a product you need to assess ease of use, fitness for purpose and cost. In the context of a peer-reviewed article or hypothesis, evaluation criteria can include methodology design, focus of the research, sample population and analysis, and presentation of results.
With your criteria defined, you need to develop an evaluation argument (or thesis statement) which will tell your readers your own perspective on the work being evaluated. Remember: your perspective should be based on your analysis of the work, not just your initial opinion.
Ensure your arguments are backed up with credible, reliable academic sources, which should all be clearly cited and referenced at the end of your work.
Evaluation Essay Structure
The structure of an evaluation essay is much like any other – an introduction, a body section, and a conclusion. What is important in an evaluation essay is that you clearly define each section and how you arrived at the conclusion. Follow our steps and you will produce the perfect evaluation essay.
Introduction
Your introduction should be interesting, you want to engage your readers with a statement of intent that encourages them to read on. You should then give a short (2-3 sentences, no more) background to the work being evaluated; this ensures your readers recognise that you have knowledge in the area.
Once you have garnered their interest, you should paraphrase the essay question, for example, "this work aims to evaluate X through use of Y criteria and identification of strengths and weaknesses". In this way you are able to demonstrate that you understand the question set.
Your introduction should end with an indication of what you believe your final evaluation will be, for example, "it is intended to demonstrate that…". This thesis statement should incorporate a brief outline of what will be covered in the main body. Now you have got the interest of your readers and they are clear about the subject and direction of the work, you can move on to the body of the work.
Body of the Essay
The initial paragraph in the body of an evaluation essay should not launch straight into assessment. Firstly, an objective overview of the history and overall construct / paper being evaluated should be provided. Not only does this demonstrate knowledge of the area, but reaffirms that you understand what exactly is being evaluated (the paper, the theories, the conclusions drawn etc.).
Your subsequent paragraphs should be founded on your evaluation criteria. One paragraph for each point, with supporting evidence for or against the point. Start with a topic sentence for example, "Chomsky believes language is innate, a theory which has received mixed acceptance in the field of language acquisition.".
You then move on to explain why the acceptance is mixed, using well researched and referenced sources. Continue this process for each element of your evaluation criteria, ensuring that you connect each one to the previous with phrases such as "in addition", "moreover", "furthermore". This ensures that your essay has a cohesive and logical structure that your reader can follow. A key tip is to ensure each paragraph has a topic sentence, explanation and examples or supporting evidence.
Your conclusion should be focused on producing one, final argument which demonstrates how you have weighed up (evaluated!) all the evidence against your defined criteria. Importantly, the conclusion should never include new information but should be a summation of all that you have already written, in a coherent, effective way.
To achieve the perfect conclusion, you should refer back to the thesis statement and indicate whether it has been confirmed or rejected, which closes the circle of the essay and clearly indicates your final position.
A superb evaluation essay conclusion also indicates whether there is any body (or field) that should be concerned or interested in your judgement and any potential consequences of your evaluation. Evaluation essays that include consequences and interest show that your position is recognised as being based on the available information and that there may need to be further investigation of the issue in the future.
Key Phrases for Evaluation Essays
The author endeavours to prove…
…expresses a view that…to the effect that…
…seeks to criticise…
…having dismissed, the author then…
…provides excellent examples of…
Ultimately, for the author…
Appears to be saying that…
It could be argued that…
What is not considered is…
In general, I agree with this view, but also recognise…
From the evidence and evaluation, it does appear…
You may also like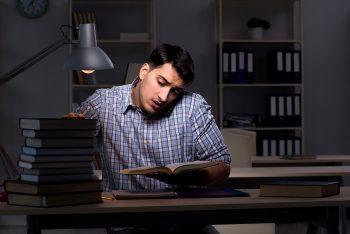 How to Write an Evaluation Essay Easily
If you have ever read an interesting book, eaten delicious food in a restaurant, or seen an exciting movie, you are ready to write an evaluation essay. Most of the people enjoy reading reviews on the movie experience to decide whether to go to the cinema or not. If you have a good sense of humor, you can express it in your essay and increase your chances to inspire your reader. Your essay may be humorous, serious, sarcastic, etc. An evaluation paper should include summary information and your earnest point of view on the subject.
When you need to get independent information about a movie or restaurant, you will be seeking for reviews on the internet. Usually information like "I like this film" won't help you make a decision, while a detailed evaluation will reveal all necessary information.
An evaluation essay as any academic writing requires critical thinking skills. To write a good evaluation essay you should be able to skip your emotions and proceed to an objective overview of the topic. This will allow you to find the truth about the real worth of the subject.
What Is an Evaluation Essay
An evaluation essay is a form of writing that expresses certain judgment about a particular topic according to a list of criteria. An evaluation essay is a type of literary criticism. Modern people should be able to evaluate anything and prove a point of view. Even science needs the evaluation technique: to compare two inventions, technologies – this is the engine of scientific development.
The review is a kind of feedback, but it has a significant difference. Feedback expresses, as a rule, a personal assessment and contains a subjective view without fundamental justification. The response is "I think this film is interesting/boring/too long …" etc. The review should not just be argued, but also built according to certain rules. All of these points make an evaluative essay, firstly, longer than average feedback, and secondly – more meaningful.
It is important to think about what happens when you find a movie review where the reviewer leaves only one sentence: "It is okay." How informative will it be? How credible will it be for you? Even if your close friend will tell you the same about the film, you will not understand whether it is worth watching or not. The main characteristic of an evaluation essay that distinguishes it from a descriptive essay is that the writer seeks to add more details and evidence to support his or her point of view. When writing an evaluation essay there is no need to discuss every word or observation. You need to support your point of view with examples that will make the reader take your side.
Steps to Write an Evaluation Essay
If you want to write an evaluation essay and get high grades, you will surely need a plan! Wise planning of time and tasks will not only increase your productivity, but also increase chances to produce a high-quality paper!
Before Writing an Evaluation Essay
1. Read the task.
If the tutor gave you an assignment, don't skip the opportunity to carefully examine it. A quick glance will not work, as you can miss an important moment and your essay will have a lower mark.
2. Pick the topic.
If you were not assigned with a particular topic, you will need to choose one by yourself. How to choose a good topic for an analytical essay? After all, there is an unthinkable number of interesting problems that can be evaluated in many fields. You can review almost everything: devices, accessories, computer applications and programs, music, books, photos, films, computer games and websites, artworks, recent events, incidents, political statements, etc.
One thing you should consider: the topic should be interesting to you personally. In the ideal world, you should immediately write down the last ten movies, articles, or theatrical performances that appear first in your mind. But on practice it will be better to pick something that is close to you or something that you will eagerly review for a second time. In short, anything that interests you can be subjected to a rigorous evaluation, which should determine the value of the object. Check out our the list of good evaluation essay topics .
Note: Don't pick a topic that you don't know well enough. For example, to evaluate a new iPhone you need to buy one and already have experience with previous versions. Also, you need to have knowledge about technical characteristics and new features so your evaluation will be complete.
3. Define a list of criteria.
First, you need to think about criteria that you will be describing in the first part of the body section. But before you start writing, think about the features of an ideal movie or restaurant. What important point should there be?
For example, what criteria can be considered when evaluating and analyzing a book?
The plot. How logical is it? Are there any moments that don't fit together? The narrative is dynamic, unhurried, protracted, driven, torn. How do the dynamics of the narrative correspond to the genre and tasks set in the book?
Characters. How detailed and authentic are the characters? Are their psychological portraits natural enough? Could they act the same under the given circumstances? Are these heroes sympathetic to the reader? Do they empathize or disgust?
Psychology of relationships. Do the characters have internal motivations for actions and are they sufficient? Do they behave in a variety of ways or rigidly follow standard reactions?
The main idea of the text. Is it ethical, clever, original? What does the book teach the reader? What does the author try to tell the readers?
You can consider anything else: style, content, ideas, etc. Compare one book to another written by the same author. Also, consider the audience and how it reacts to the subject of the topic.
4. Find information.
This step involves an important action: read the book, watch the film, or go to the restaurant even if you have already been there a couple months before, etc. You need fresh impressions and to receive more detailed information about the object of evaluation.
If during the reading of the literature or watching the movie you have taken notes, then at the end of this process you will be ready to represent the approximate scope of the future review.
Along with the facts, you will need supporting information from a variety of sources. If you think that mentioning the movie or book title will be enough, it is not enough. Review not only articles and publications on the topic, but also previous reviews – this will allow you not to waste time describing what has already been described, and will also provide food for thought.
Use this list of questions to find out answers that will help you find more important information that you can include in your writing:
Have you found a detailed description of the subject?
How can you evaluate the topic: is it bad or good?
What kind of audience will be interested in your writing? What does your audience already know about the topic?
Have you chosen the criteria that you will be using in your evaluation essay? Are they important enough to support your point of view (negative or positive)?
What do you expect before you get closer with the topic?
What aspects of the topic are good and what aspects are bad?
Is there anything that could be compared to your topic? Is the opposing example better or worse?
The answers to the listed questions will give you building blocks for a good evaluation essay. Keep in mind that the main feature of an evaluation essay is the concentration of your evaluation around your point of view.
5. Construct an outline.
A good analytical essay is relevant, systematic, easy to read, well-structured, and critical. Analytical reviews rarely use unified structure. Instead, the author chooses a unique logic for the narrative which depends on the topic of the review. There is no single format for an evaluation essay outline. In general, the paper should be divided into several logical sections, which will be preceded by a short introduction and summarized at the end with the main conclusions.
You need to decide in what way you will organize your criteria. Choose a list of criteria that you will be describing in your essay and insert it in your outline. For example, your outline will look like this:
1. Introduction 1.1. Attention grabber (quote, anecdote, interesting fact, etc.) 1.2. Thesis statement (the core idea of the essay) 1.3. The list of criteria (parts of the topic that will be considered in the body paragraph) 2. Body paragraph 1 2.1. Topic sentence 2.2. Criterion 1 3. Body paragraph 2 3.1. Topic sentence 3.2. Criterion 2 4. Body paragraph 3 4.1. Topic sentence 4.2. Criterion 3 5. Conclusion 5.1. Closing phrase 5.2. Thesis restatement
You can change this sample outline as you wish according to your topic. You can use summary and evaluation separately, or mix it: add evaluation to the piece of summary. Just remember that if you will create an outline before starting to write, it will save your time. You will proceed from one point to another like a tourist with a road map.
While Writing an Evaluation Essay
1. Introduction.
How to write an introduction for an evaluation essay? The key role of the introduction is to grab the reader's attention and briefly tell what your essay is about, so that after reading several sentences, there will be no desire to close the essay and never to return again. By the way, two or three sentences are quite enough for the introductory part.
The thesis statement should highlight your overall judgment about the topic. If you are evaluating a movie, list the criteria for why it's worth or not worth watching. For example, it can look like this: "The original story, fantastically beautiful battles, and unique characters make Star Wars a must see."
When the introduction briefly describes important information about the subject, the reader can more easily move to the evaluation section and is more likely to agree with your point.
As a rule, every paragraph begins with a topic sentence that serves as a small introduction. Make sure that you have presented enough basic information and details, so the reader will be ready to agree with your evaluation.
In this paragraph, you will need to fully and logically describe the criteria of evaluation. Each criterion will serve as a puzzle piece to your opinion. To write a good evaluation essay, you will need to include your opinion, criteria, and evidence in your body paragraphs.
Add evidence to every criteria. It is important to include evidence to support your point of view with specific examples. Choose only relevant and interesting examples and avoid too general examples that don't add additional support to the premise.
What kind of evidence should you include to prove you point?
If your point of view about the book (for example) is negative, you need to include more evidence that highlights the negative aspects and describe what moments made you feel negative.
Considering the opposite point of view will show that you have considered an alternative point of view and you are not biased.
Including personal experience with the book/movie/service is a good type of evaluation as it shows information from firsthand experience.
Taking into account reviews from other researchers or reviewers that have another experience is very important. Many people can treat the same object from different perspectives, so in other reviews you can find more points that you haven't mentioned by yourself.
If you are writing about a certain product or service, you also need to consider reviews from customers. Also you can interview your friends, relatives, or even strangers on whether they like the particular service and why.
Compare elements of a chosen subject with other similar works. For example with this tool you will be able to evaluate the influence of previous works of art on modern artists. Or compare two books from one single series of books from one author.
Analyze typical expectations about the subject. If your topic goes beyond the typical genre, this method will help you organize your examples to highlight the difference of expectations and reality.
3. Conclusion.
End your essay with how your actual experience has met your expectations: tell whether it surpassed, met, or failed to meet expectations. The right conclusion will establish and reinforce your arguments in the reader's mind. Your conclusion should do two main things: restate the main evidence that supports your point and leave the reader with a feeling of sympathy to your point of view.
After Writing an Evaluation Essay
As soon as you will finish your first draft, leave some time to clear up your mind. Put your work aside for a couple of hours and reread it with a fresh mind. How can you evaluate the quality? Have you presented enough criteria and evidence to prove your point? Is your writing easy to read?
Ask a friend or relative that you can trust to evaluate your writing and give comments. Write down all moments that should be corrected or rewritten, and make a final checkup: every writing should be checked for grammar, style, punctuation, and format. Stressing over your argumentative essay? Let Payforwriting help – just say, " write my argumentative essay ".
Tips to Write an Evaluation Essay
Read source material to think over your essay before writing it. In this way, you will prevent yourself from re-writing the essay several times before submitting it.
Read each paragraph of your essay before writing the next one. It will help you to organize your thoughts and you will be sure that you haven't omitted anything important.
Avoid discussing aspects about your topic that are interesting only to you. Of course, you want to write about a subject you really like, but remember that your readers might not have reasons to be interested in your topic.
When evaluating your subject, don't omit negative aspects. Even if you think that the event, place, and other aspects are important, try to provide readers with disadvantages as well as advantages.
The whole essay must be written in one tone. It can be: cheerful, persuasive, or informative.
In the book or article review it is necessary to highlight all the mistakes the author made in the work.
It is desirable to have expressed all the feelings experienced by the reviewer when reading or viewing the work.
Avoid too many descriptions of minor details, a lack of reasoning, and a simple retelling of the work.
Read the reviews published in the media and on specialized sites. Note: they all differ from typical evaluation essays in style of presentation and tone. Try also to make your review fascinating and do not limit yourself with vocabulary. Be ready to show a sense of humor, use imaginative expressions, relevant jokes, etc.
Express your thoughts in an accessible and concise manner, and avoid unnecessary repetition. Look for evidence of your words in objective reality.
Evaluation Essay Sample
No matter if it's a performance evaluation essay sample or another type, you will find essential information to consider in your writing. The writing process will be easy if you will have an example before your eyes. From a good example you can pick the standards that the author has used in his or her writing. We don't recommend to copy the text of the evaluation sample to your paper – it may be considered plagiarism. In extreme cases, you can rewrite finished essays. But, and if you will write everything by yourself, then your essay will certainly be unique, for which you will get a high grade. But do not forget to check the written essay for plagiarism.
Click the images to see their full size.
How to Evaluate a Movie for Essay
There are several points that you need to consider while evaluating a movie. As a basis you can use the instructions that you have already read above, but don't forget to mention these points:
The evaluation of a movie should be written right after watching it. The more time passes after watching, the less you will be able to recall and write. That's why you need to take a pen and notebook and go to the cinema (or turn on your TV).
We advise you to go to the cinema, as the experience will help to give you focus and a full range of emotions.
All examples and information that you will be giving your audience should help them make a decision and agree with your point of view.
Don't write too large a summary. The evaluation part of your essay should be much more than half of your paper.
When composing reviews for films, the main emphasis should be on the plot of the picture with all its lines. It is necessary to note:
The genre of movie.
The overall mood.
The name of the director, producer, script writer, and other authors if their names are well known or have a great importance.
The names of the main characters.
Indication of the title of the literary work and the author, if it is a film adaptation.
A brief annotation or a brief outline of the plot.
Additional information that may be useful for a better understanding of the film and story lines.
The actors' performances.
The idea of the picture.
The level of special effects and graphics.
And also, don't forget about the sound, because music is very important in the film. Just share your thoughts about the idea of the director and the conclusion from the picture. Don't be afraid to write about the conclusions you took from the picture; perhaps it will be interesting. Share your thoughts on the essence of the picture as a whole, and all the elements of its story separately. How do you think the film is complete in general? And don't forget to share emotions, experiences, and impressions.
The outline for a movie evaluation essay can look like this:
Imagine that you want to share the impression from the movie with friends who are too busy to watch it. Your task is to switch their attention and share your passion, ideally so that they want to see the movie themselves.
2. A short story.
Briefly outline the plot of the film, choosing one of two styles. On the one hand, you can limit yourself to the plot, because you have already seen the film to the end and are familiar with the story. On the other hand, you can write an intriguing announcement based on the plot of the screen events. Choose the first or second path, depending on the genre of the film and your author's style. But in any case, do not retell the story and try to avoid spoilers.
3. Analysis of the film.
Here you need to describe the work of the actors, how they coped with the task, and what, in fact, the task before them was. Analyze the plot, identify the presence of weak and strong points, how much it is fully disclosed, and its interest and originality. Evaluate the director's work: the production and submission of material, and whether he or she managed to convey the main idea. If possible, describe the operator's work, scenery, special effects, etc.
4. Your own impression of the film.
Your personal opinion about the film must match the above text. Be as objective and adequate as possible.
5. Conclusion.
In the conclusion, you need to draw conclusions and summarize the assessment of the film. Finally, you can give advice to readers on whether it is worth watching the movie. If not, you need to briefly explain why. Then, explain who will be particularly interested in it.
Questions that can help you with creating your evaluation essay about the movie:
Has the film met your expectations? For this type of essay it will be easy to write about this. Describe what you expected before you had seen the movie and whether it has fulfilled your expectations or not. Place it in your introduction.
Can this movie be compared to another from the same genre or director? You can pick a movie that you think is the ideal movie of a particular genre, or compare movies that were filmed by one director. That doesn't mean that you need to make a 1000-word comparison; you can use this comparison to highlight negative or positive aspects of the film.
Can this film be categorized in a typical genre? You can describe all typical expectations from the audience about the movie and use it to refute or meet those expectations.
Each of us from time to time feels the desire to express a point of view or simply discuss this or that event. The more important and interesting it is, the more it causes emotions and the desire to voice your thoughts as soon as possible.
It is impossible to become an experienced writer by reading tips on how to become a writer. It is impossible to become an artist by viewing a drawing course on TV. Practice is the key to improvement. When you pay for essay writing and get to collaborate with talented experts, you have a chance to learn new techniques to apply them in your assignments. And while you are just a young student, and journals do not bombard you with "orders" for analytical reviews, you can write them by yourself.
Give your grades a boost
Original papers by high quality experts
Free preview and unlimited revisions
Flexible prices
Retirement Farewell Speech Example
Farewell Speech Example
Business Owner Farewell Speech Sample
Receiving a Twenty Year Service Award
Princeton Graduation Speech
Never Giving up on a Dream
Medical Student Graduation Speech
Semi-formal
Tribute Presentation Sample
Greenpeace Organization
Treatments of Autism Spectrum Disorder
Marketing Manager Speech Sample
Demographic Policy and Abortion in China
Causes of Teenage Drug Addiction
Positive Effects of Classical Music
Developing of Professional Skills of the Employees
College Psychologist Speech
How to Plan an International Trip Essay
Demonstrating a Marketing Plan for New Product Line
Destructive Effects of GMO on Children
Child Adoption Speech
Become a Volunteer
Why Videos Go Viral
Party Planning for Children's Birthday Parties
Modern Relationship Problems Presentation Sample
The Advantages of Jogging
Let's Become Vegetarians
Killing Routines
Fiction review
Non-fiction review, creative review, business letters, academic letters, personal letters, essay writing, business writing, creative writing, research papers, writing tips.