Writing a "Lens" Essay
This handout provides suggestions for writing papers or responses that ask you to analyze a text through the lens of a critical or theoretical secondary source.
Generally, the lens should reveal something about the original or "target" text that may not be otherwise apparent. Alternatively, your analysis may call the validity of the arguments of the lens piece into question, extend the arguments of the lens text, or provoke some other reevaluation of the two texts. Either way, you will be generating a critical "dialogue between texts."
Reading the Texts
Since you will eventually want to hone in on points of commonality and discord between the two texts, the order and manner in which you read them is crucial.
First, read the lens text to identify the author's core arguments and vocabulary. Since theoretical or critical texts tend to be dense and complex, it may be helpful to develop an outline of the author's primary points. According the to Brandeis Writing Program Handbook, a valuable lens essay will "grapple with central ideas" of the lens text, rather than dealing with isolated quotes that may or may not be indicative of the author's argument as a whole. As such, it's important to make sure you truly understand and can articulate the author's main points before proceeding to the target text.
Next, quickly read the target text to develop a general idea of its content. Then, ask yourself: Where do I see general points of agreement or disagreement between the two texts? Which of the lens text's main arguments could be applied to the target text? It may be easier to focus on one or two of the lens text's central arguments. 
With these ideas in mind, go back and read the target text carefully, through the theoretical lens, asking yourself the following questions: What are the main components of the lens text and what are their complementary parts in the target text? How can I apply the lens author's theoretical vocabulary or logic to instances in the target text? Are there instances where the lens text's arguments don't or can't apply? Why is this? It is helpful to keep a careful, written record of page numbers, quotes, and your thoughts and reactions as you read.
Since this type of paper deals with a complex synthesis of multiple sources, it is especially important to have a clear plan of action before you begin writing. It may help to group quotes or events by subject matter, by theme, or by whether they support, contradict, or otherwise modify the arguments in the lens text. Hopefully, common themes, ideas, and arguments will begin to emerge and you can start drafting!
Writing the Introduction and Thesis
As your paper concerns the complex interactions between multiple texts, it is important to explain what you will be doing the introduction. Make sure to clearly introduce the lens text and its specific arguments you will be employing or evaluating. Then introduce the target text and its specific themes or events you will be addressing in your analysis. 
These introductions of texts and themes should lead into some kind of thesis statement. Though there are no set guidelines or conventions for what this thesis should look like, make sure it states the points of interaction you will be discussing, and explains what your critical or theoretical analysis of the target text reveals about the texts.
Writing the Body
The body is where you apply specific arguments from the lens text to specific quotes or instances in the target text. In each case, make sure to discuss what the lens text reveals about the target text (or vice versa). Use the lens text's vocabulary and logical framework to examine the target text, but make sure to be clear about where ideas in the paper are coming from (the lens text, the target text, your own interpretation etc.) so the reader doesn't become confused.
By engaging in this type of analysis, you are "entering an academic conversation" and inserting your own ideas. As this is certainly easier said than done, Gerald Graff and Cathy Birkenstein's concept of "Templates" may prove useful. In their book, They Say, I Say, the authors lay out numerous templates to help writers engage in unfamiliar forms of critical academic discourse. They encourage students to use the templates in any capacity they find useful, be it filling them in verbatim, modifying and extending them, or using them as an analytical entry point, then discarding them completely.
Here I modify their basic template (They say ________. I say ________.), to create lens essay-specific templates to help you get started:
The author of the lens text lays out a helpful framework for understanding instances of ________ in the target text. Indeed, in the target text, one sees ________, which could be considered an example of ________ by the lens author's definition. Therefore, we see a point of commonality concerning ________. This similarity reveals ________.
According to the lens text _______ tends to occur in situations where _______. By the lens author's definition, ________ in the target text could be considered an instance of _______. However, this parallel is imperfect because _______. As such, we become aware of ________.
One sees ________ in the target text, which calls the lens author's argument that ________ into question because ________.
If the author of the lens text is correct that ________, one would expect to see ________ in the target text. However, ________ actually takes place, revealing a critical point of disagreement. This discord suggests that ________. This issue is important because ________.
Wrapping Things up and Drawing Conclusions
By this point in your essay, you should be drawing conclusions regarding what your lens analysis reveals about the texts in questions, or the broader issues the texts address. Make sure to explain why these discoveries are important for the discipline in which you are writing. In other words, what was the point of carrying out your analysis in the first place? Happy lens writing!
Brandeis UWS Writing Handbook, 70.
UWS Handbook, 76.
Birkenstein, Cathy and Gerald Graff, They Say, I Say. (New York: W. W. Norton & Company, 2007), 2-3.
Mailing Address
Pomona College 333 N. College Way Claremont , CA 91711
Get in touch
Give back to pomona.
Part of The Claremont Colleges

Tag Archives: lens essay
"the death of ivan ilych: a psychological study on death and dying" as a lens essay.
The lens essay is a commonly-assigned paper, particularly in Writing Seminars. The prompt for such a paper often asks students to "critique and refine" an argument, to use a source as a lens through which to view another source and in the process gain a better understanding of both sources. This type of essay can be hard to explain and difficult to understand, so it is one of the most common types of essays we see in the Writing Center.
Recently, I read Y.J. Dayananda's paper " The Death of Ivan Ilych : A Psychological Study On Death and Dying " which uses the lens technique. In this paper, Dayananda examines Tolstoy's famous short story The Death of Ivan Ilych through the lens of Dr. E. K. Ross's psychological studies of dying, particularly her five-stage theory. Dayananda's paper features strong source use, shows how structure can be informed by those sources, and serves as a model for an effective and cross-disciplinary lens essay.
Dayananda establishes the paper's argument clearly at the end of the introduction, setting up the paper's thesis in light of this lens technique and providing the rationale (part of the motive) behind applying Ross's study to Tolstoy's story:
I intend to draw upon the material presented in Dr. Ross's On Death and Dying and try to show how Tolstoy's Ivan Ilych in The Death of Ivan Ilych goes through the same five stages. Psychiatry offers one way to a better illumination of literature. Dr. Ross's discoveries in her consulting room corroborate Tolstoy's literary insights into the experience of dying. They give us the same picture of man's terrors of the flesh, despair, loneliness, and depression at the approach of death. The understanding of one will be illuminated by the understanding of the other. The two books, On Death and Dying and The Death of Ivan Ilych , the one with its systematically accumulated certified knowledge, and disciplined and scientific descriptions, and the other with its richly textured commentary, and superbly concrete and realistic perceptions, bring death out of the darkness and remove it from the list of taboo topics. Death, our affluent societies newest forbidden topic, is not regarded as "obscene" but discussed openly and without the euphemisms of the funeral industry.
Dayananda then organizes the paper in order of the five stages of Dr. Ross's theory: denial, loneliness, anger, bargaining, depression, and acceptance. This gives the paper a clear structure and places the texts into conversation with each other on an organizational level. As the reader moves through each stage, Dayananda combines quotations from Dr. Ross's study and evidence from The Death of Ivan Ilych to show how Ivan Ilych experiences that stage.
Dayananda's interdisciplinary close-reading of Tolstoy's text through the lens of Dr. Ross's study allows us to better understand what Ivan is experiencing as we learn the psychology behind it. As Dayananda writes, "psychoanalysis offers a rich, dynamic approach to some aspects of literature." The only way Dayananda's paper could have been strengthened is if the essay also argued explicitly how reading the literature critiques or refines the psychological text, as the best lens essays run both ways. However, overall, Dayananda sets up and executes an original and effective lens reading of The Death of Ivan Ilych.
–Paige Allen '21
Dayananda, Y. J. " The Death of Ivan Ilych: A Psychological Study On Death and Dying ." Tolstoy's Short Fiction: Revised Translations, Backgrounds and Sources, Criticism , by Lev Nikolaevich Tolstoi and Michael R. Katz, Norton, 1991, pp. 423–434.
The Shade of the Body: Notions of Materiality in Rauschenberg's Dante Series
In a Tortoiseshell: In the paper excerpted below, the author builds a graduated version of the lens thesis: She analyzes Robert Rauschenberg's 34 Drawings for Dante's Inferno in the context of Dante's Inferno itself, using close reading as well as scholarly texts to make a subtle argument about both texts.
Continue reading →
The "Immense Edifice": Memory, Rapture, and the Intertemporal Self in Swann's Way
In a Tortoiseshell: This excerpt from Andrew Mullen's essay "The 'Immense Edifice":  Memory, Rapture, and the Intertemporal Self in Swann's Way " concerns the analysis of Marcel Proust's " Swann's Way " through the lens of Claudia Brodsky's essay on narration and memory. Andrew's essay is a prime example of the lens essay –an essay that is structured around the analysis of a source text using a theoretical framework provided by another. Continue reading →
Current Issue
Issue Archives
The Barker Underground
Writing advice from the harvard college writing center tutors, the four parts of a lens essay argument.
by Emily Hogin
One of the most common prompts I see at the Writing Center is the "lens essay." A lens essay brings two texts in dialogue with one another in a very particular way. It asks you to use Text B – the lens – to illuminate something you didn't already know about Text A.
How Not to Argue a Lens Essay
A lens essay is not a list of differences and similarities between two texts. The following are some (exaggerated) examples of a bad argument for a lens essay I've come across at the Writing Center:
Even though one is philosophy and the other is a novel, both Text A and Text B talk about the imagination.
This first thesis statement notes a similarity between the two texts that will likely be obvious to readers of the text. It doesn't use one text to illuminate anything about the other.
While both Text A and Text B argue that human nature is unchangeable, Text A asserts that humans are inherently good and Text B asserts that humans are inherently bad.
This thesis makes a claim about each text but doesn't say anything about them in relation to each other.
Text A, a poem, does a better job of communicating the emotional struggles of living with HIV than Text B, a statistical report, because a poem allows readers to identify emotionally with other people while statistics are more abstract and cold.
This third thesis statement does make an argument that connects both texts, but again fails to use one text to tell us something we don't already know about the other text.
In my experience, a successful lens essay implies a certain kind of thought-process that has at least four parts:
(1) I read Text A
(2) I read Text B (my lens)
(3) I re-read Text A and noticed something I didn't notice before
(4) That something turns out to carry consequences for my overall reading of Text A (thesis/argument)
(And if you really want to wow your reader, you'd add a final part:)
(5) Applying Text B (my lens) in this way also reveals something significant about Text B
When I say significance or consequences, I don't mean that it has to alter the meaning of a text radically; it can be something small but important. For example, you might find that one element is a lot more important (or a lot less important) to the overall text than you had previously thought.
As an example, here is an excerpt from the introduction to my last lens essay:
The concept of the imagination is ambiguous throughout Venus in Furs : at times, the imagination appears as passive as a battleground that external forces fight to occupy and control; at other times, the imagination appears to drive the action as if it is another character. Any theory of sexuality that seeks to explain Venus in Furs thus must be able to explain the ambiguity over the imagination. Foucault's theory of the inescapable knowledge-power of sexuality comes close to being able to explain Sacher-Masoch's ambiguous concept of the imagination, but applying Foucault in this way highlights Foucault's own difficulty situating the imagination within his theory.
You can see my lens essay thought-process in just these three sentences:
(1) I read Venus in Furs (Text A) and noticed that the imagination is ambiguous
(2) I read Foucault (Text B, my lens) (3) to better understand the imagination in Venus in Furs
(4) Foucault helped explain why an ambiguous imagination is an appropriate way to look at sexuality
but (5) applying Foucault to the imagination tells me that Foucault's own theory is challenged when he has to account for the imagination.
Once you have an argument for a lens essay, you will have to structure your paper in a way that allows this lens essay thought-process to come across. This means that each of your topic sentences should refer back to this thought-process. Even if you need a paragraph that discusses one of the texts primarily, your topic sentence should justify why you're doing that. Your complicated and interesting thesis will likely require you to move back and forth between Text A and Text B (your lens).
Of course, your argument will depend on your assignment, but I've found this four-part approach successful in a number of courses where the assignment asked me to bring two texts in dialogue with one another.
Share this:
Leave a reply.
Already have a WordPress.com account? Log in now.
Follow Following
Copy shortlink
Report this content
View post in Reader
Manage subscriptions
Collapse this bar
We use cookies to provide our clients with the best possible experience. If You continue to use this site, you agree with our cookie policy. Read more »
Academic Guidance
Essay Examples
Essay Topics
How To Write
Other Articles
Research and Sources
Synonym Explorations
Writing Tips
Critical Lens Essay Example for English Regents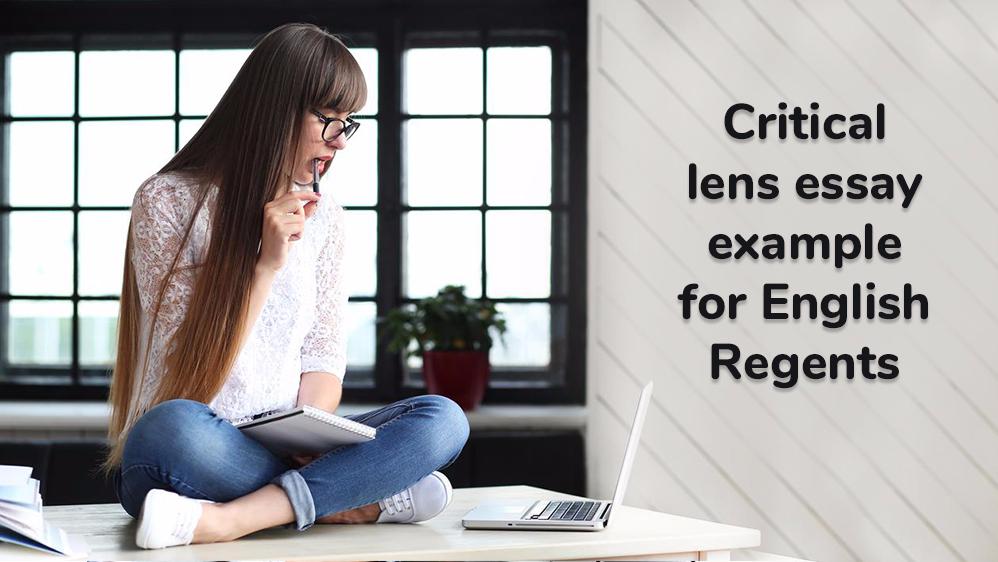 A critical lens essay is a type of essay aimed at providing a personal interpretation and analysis of a certain quotation or statement, proving one's opinion with the help of literature references. Though it contains a word "critical" in its name, it is not meant to be a critical piece. As a matter of fact, a critical lens essay is focused on highlighting strong and weak points of a given quote. Thus, the word "critical" stands for the demonstration of critical thinking skills of the author by means of supporting his claim with certain arguments taken from literary works. Linking one's opinion to reputable sources makes a convincing effect on the reader, proving your ideas to be true.
How is a critical lens essay used?
Writing such type of essay appears to be quite a challenging assignment for students. First, while studying at high school, college, or university, one has to obtain and develop such essential skills as critical and analytical thinking; ability to compare facts, theses, quotes, and ideas, make one's own statements and prove them, draw right conclusions. Second, a profound research on the given topic should be done, as it determines the further direction of your writing. Finally, a student needs to have an excellent command of grammar, spelling, and punctuation in order to express his/her thoughts clearly and academically correctly.
Thus, critical lens essays are perfect opportunities for professors to check students' skills and abilities. No wonder this specific type of essay is often one of the tasks on the Regents, a New York State set of exams required for graduation. For this reason, one should know how to write a critical lens essay at the high academic level, because it reflects the general level of education of a student. Hence, the student is evaluated accordingly.
What is a critical lens essay format?
Typically, a critical lens essay follows a standard essay format pattern. Therefore, it consists of five paragraphs, including introduction, body paragraphs, and conclusion, so it should not be long like a research paper . In order to develop the critical analysis, a student has to use examples from two literature pieces, each one discussed in a separate paragraph. The book titles need to be underlined and capitalized, written in accordance with the capitalization and punctuation rules. As for the language and general tone of writing, it should be objective, without revealing any of the author's personal beliefs. All the claims need to be referred to reputable literature sources that would support the author's thesis and present the evidence of its validation. In order for the tone to sound objective, one should avoid using personal pronouns, for example, "I", "me", "my", "you", "your", "we", "our". On the contrary, it is recommended to replace them with third person pronouns or general words like "people", "readers", "audience".
Tips to make a critical lens essay outline
As it was mentioned above, a critical lens essay template coincides with the fixed classic essay pattern.
Introduction
The first part of an essay is the introduction. This is the first thing that makes an impression upon the reader. So, the intro part should be captivating enough to get the reader really interested in what you have to say. The introduction starts with the quote, which is not just an ordinary sentence from the text, but a significant statement that holds considerable value. It should be universally acknowledged and meaningful; the author's name should also be provided.
After introducing the quote, a writer has to interpret it in one sentence using his/her own words. Such an interpretation is called the thesis. It plays a role of the foundation of the entire essay, which makes it a crucial part of the paper. Therefore, a key to a high-quality critical lens essay is arranging the thesis in a wise and profound way, as it presents the criteria for the further analysis.
Having provided the thesis, the writer needs to support or refute it. Though, the decision whether to agree or disagree is based not on his personal opinion, but on two literature references related to the quote. Connecting the essay with relevant references affirms the objective approach. The titles and authors of the chosen literature works have to be underlined. The intro part ends with adding a few words about the chosen reference texts topics.
Body Paragraphs
There should be two body paragraphs introducing two literature works mentioned in the introduction. The writer needs to use the references as the means for supporting his thesis. Both topic and concluding sentences demonstrate and prove the connection between the reference examples and the thesis. There should not be any summarizing; just highlighting and analysis of the main points of both literary texts explaining their relevance to the core statement. Moreover, there is no need to retell the plot of the chosen texts. On the contrary, the writing should be laconic, but clear. To convey the arguments in the most appropriate way, some literary elements from the reference texts should be chosen, such as the following:
Characterization (direct or indirect way to describe the character);
Conflict (opposition of the ideas, forces, views);
Figurative language (metaphor, simile, hyperbole, alliteration, personification);
Flashback (describing the past event that is necessary to know at present);
Foreshadowing (hints on the events to come);
Setting (describing time and place of action);
Symbolism (representing something through another thing);
Theme (main idea, message of the text);
Tone (author's attitude towards the audience or subject).
The last essay part summarizes the arguments and proves the initial thesis right or wrong. The quote and the thesis should be restated here, but the thesis has to be rephrased, not taken from the intro part word by word. If the essay is written in a right manner, then the conclusion would follow in the most logical way and the readers would totally agree to it. While body paragraphs persuade the reader of the correctness of the thesis, the conclusion just states the fact: the thesis is true and it is absolutely confirmed. So, the reader is satisfied, though intrigued to investigate the topic more.
How to choose the right quote?
This is not an easy task to do. The quote determines the quality of the essay, depending on whether it's relevant or not. Below there is a list of possible quotes that are approved to be used for critical lens essays as they are widely applied at the English Regents.
English Regents critical lens quotes list:
"Courage is never to let your actions be influenced by your fears" (Arthur Koestler);
"Individuality is freedom lived" (John Dos Passos);
"Obedience is the mother of success and is wedded to safety" (Aeschylus);
"Nobody can acquire honor by doing what is wrong" (Thomas Jefferson);
"Do what you can, with what you have, and where you are" (Theodore Roosevelt);
"Price is what you pay. Value is what you get" (Warren Buffet);
"Some books leave us free and some books make us free" (Ralph Waldo Emerson);
"The final forming of a person's character lies in their own hands" (Anne Frank);
"Prejudice is the child of ignorance" (William Hazlitt);
"If there is no struggle, there is no progress" (Frederick Douglas);
"It is impossible to go through life without trust" (Graham Green);
"Fear is simply the consequence of every lie" (Fyodor Dostoevsky);
"No two persons regard the world in exactly the same way" (J. W. von Goethe);
"We pay a price for everything we get or take in this world" (L. M. Montgomery);
"Men are at the mercy of events and cannot control them" (Herodotus);
"Although the world is full of suffering, it is full also of the overcoming of it" (Helen Keller);
"Divide each difficulty into as many parts as is feasible and necessary to resolve it" (Rene Descartes);
"Don't cry because it's over, smile because it happened" (Dr. Seuss);
"You only live once, but if you do it right, once is enough" (Mae West);
"In three words I can sum up everything I've learned about life: it goes on" (Robert Frost);
"Insanity is doing the same thing, over and over again, but expecting different results" (Albert Einstein);
"Life is what happens to you while you're busy making other plans" (John Lennon);
"It is better to be hated for what you are than to be loved for what you are not" (André Gide);
"Life is like riding a bicycle. To keep your balance, you must keep moving" (Albert Einstein);
"The real hero is always a hero by mistake" (Umberto Eco);
"It is the human lot to try and fail" (David Mamet);
"You must take life the way it comes at you and make the best of it" (Yann Martel);
"The human heart has ever dreamed of a fairer world than the one it knows" (Carleton Noyes);
"To gain that which is worth having, it may be necessary to lose everything else" (Bernadette Devlin);
"All that is literature seeks to communicate power" (Thomas De Quincey);
"It is not what an author says, but what he or she whispers, that is important" (Logan Pearsall Smith);
"What lasts is what is written. We look to literature to find the essence of an age" (Peter Brodie);
"Good people are good because they've come to wisdom through failure" (William Saroyan);
"All literature is protest. You can't name a single literary work that isn't protest" (Richard Wright);
"The bravest of individuals is the one who obeys his or her conscience" (J. F. Clarke);
"We do not read novels for improvement or instruction" (Oliver Wendell Holmes);
"In a dark time, the eye begins to see" (Theodore Roethke);
"A person is a person through other persons" (Archbishop Desmond Tutu);
The right good book is always a book of travel; it is about a life's journey" (H.M. Tomlinson).
The quotations listed above serve as appropriate examples of the NYS English Regents critical lens essay quotes. Thus, they might be widely used during the preparation for the Regents or any other type of exam where a critical lens essay is one of the tasks.
How to write a critical lens essay step by step?
Below there are detailed steps that may serve as an instruction for writing this type of essay. Each step will be followed by the relevant part of a critical lens essay example to make the guideline even more clear.
Step 1. Choose a meaningful quote and introduce it, indicating its author. Add a few sentences before it to get the readers involved and let them follow the logical flow of your thoughts.
Step 2. Interpret the quote, rewrite it using your own words. That would be your thesis.
Step 3 . Agree or disagree with the thesis.
Step 4. Introduce two literary references that prove your thesis. Express in a few words how they support the thesis.
Step 5. Start writing the first body paragraph focusing on the first literary reference mentioned in the intro part. Choose the literary element, through which the text and thesis would be connected. Prove that the text example supports the quote.
Step 6 . Do the same thing focusing on the other literary work while writing the second body paragraph.
Step 7. Summarize everything you have written. State the quote and thesis again, the latter should be rephrased, though. The conclusion has to prove the coherence between the thesis and arguments written above.
Below there is a sample of a critical lens essay that may be referred to during the preparation for the English Regents.
Critical lens essay example for English Regents
Human life is a constant alternating between success and failure. Today one may enjoy the abundance of money and opportunities, while tomorrow may bring something totally different. Theodore Roosevelt once said, "Do what you can, with what you have, and where you are." One's duty in life is to do one's best, strive to survive and get moving using all the skills and resources available, regardless of the circumstances. Life indeed often forces people to keep trying even in the most unfavorable conditions and teaches that doing this is the only key to win. Both Robinson Crusoe by Daniel Defoe and Love of Life by Jack London support the idea that all the problems can be solved if the person is well motivated and wise enough to direct all the efforts and chances towards one's goal.
The novel Robinson Crusoe illustrates a strong will of an ordinary man who faced unpredictable circumstances after a shipwreck. He has lost everything and everyone just in a moment. The fate left him alone on the desert island in total despair. Daniel Defoe uses the direct method of characterization showing main hero's desire to survive. He was not expecting such a fatal failure. Robinson got a tremendous challenge that let him acknowledge himself as a miserable creature but also created perfect conditions for self-discovery. On the unknown out-of-the-way patch of the Earth, he found himself completely helpless and alone in his struggle for life. Nevertheless, Crusoe realized the real value of human life and gathered all the possible means he could ever find on the island, which combined with his brilliant intellect and willpower saved him afterwards. The story is narrated in the form of his own diary, which pictures the hero in the most veritable way. He kept trying over and over again while building his refuge place, acquiring hunting and farming skills. The long twenty-eight years way through failures to victory taught him that the main thing in life is the ability to pull oneself together when there seems like nothing can be done. Robinson proved that it is not the setting and opportunities that matter, but a strong goal-oriented approach to the problem.
Love of Life demonstrates another example of overcoming hardships in life. Gold seekers are lost in the White Desert. While one of them leaves his comrade in trouble, he succeeded to survive. Through the tone of the novel, it is evident that Jack London supports his hero picturing him as a symbol of a victorious will power. Physical exhaustion, freezing cold of the White Desert, pain from the betrayal of the only friend, fear of loneliness, hunger, which is not eased with the miserable stuff that cannot even be called food. Moreover, he suffers from the pain in legs, being severely injured. Torturing body ache is combined with the despair of useless attempts to gain food and unbearable exhaustion, which leads to hallucinations. Yet, in spite of all he has encountered, despite being frightened and despaired, the man found enough courage not to give up but went on with a great passion for life, which helped him during struggles with a bear and a wolf. His irresistible desire to live, tranquility, and patience is what removed the fear and saved him from death. The hero was doing what he could: he was able to walk, he walked; he could only crawl, he crawled; he was obliged to fight with wild animals, so he did. As long as there were those primitive means for survival, no matter how adverse the setting, the man continued his difficult path and, finally, he succeeded.
All things considered, it seems sensible to assume that in order to lead the life to the full and survive despite all the troubles, one needs to use each little thing around, notwithstanding the limits. The core of success is human mind and will that dominates over poor conditions, situations that seem to be impossible, fears, and desperate obstacles. Thus, the saying "Do what you can, with what you have, and where you are" serves as the right motto for the general life philosophy.
Place an order
About Writology
How it Works
Buy Custom Essays
Nursing Writing Services
Do My Assignment
Buy a Letter of Recommendation
Buy Research Papers

How to Write a Thesis Statement for a Critical Lens Essay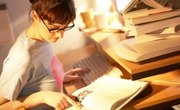 How to Do an In-Depth Analysis Essay
"Everyone's a critic," or so the saying goes. When it comes to writing a critical lens essay, it's true that you get the chance to view wisdom and literature through a critical lens. The thesis statement is the center point of any essay, so crafting a strong example takes work. Take your inspiration from the format of the critical lens essay introduction, making sure to revise the wording to make your statement as convincing as possible.
Critical Lens Essay
A critical lens essay is a type of literary analysis paper. In this case, you start with a quotation, which you view through a "critical lens." This viewing involves restating the quotation in your own words, thus interpreting it. You take a position in this paper by stating whether you agree or disagree with the quotation as interpreted. The majority of the essay consists of elements from literature, usually two works, that support your position on the legitimacy of the quotation.
Elements of the Thesis Statement
The thesis statement, the final sentence of the introduction, consists of one sentence only. This statement includes the title, author and genre of the works of literature you are using to support your position. The thesis statement also includes literary elements, like characterization or theme, from the pieces that help support your position. Altogether the thesis statement connects the works to the quote. For example, you write, "In the drama, 'Othello,' by William Shakespeare, the development of the characters and the treatment of the themes shows how literature mirrors life."
Writing Process
The process for writing the introduction informs how you write your thesis statement. Start by recopying the given quotation and interpreting it. Decide whether you agree or disagree with the quotation as interpreted. Next, think about why you agree or not, brainstorming literary works that support your position. Consider which elements of the piece support your opinion. For instance, if the quotation suggests problems, consider the conflict and resolution of literary works. The interpretation and your agreement or disagreement serve as the foundation of your thesis statement.
Strengthening the Thesis Statement
Because thesis statements contain a lot of information, you should revise it to avoid awkward wording. Since your agreement sentence comes directly before, you can start the thesis statement with, "The truth of this statement is shown by" then list the literary works and elements. The phrase "The truth of" serves as a transition between the agreement sentence and your thesis, but it leads you to write in the passive. An active statement is more decisive: "The conflict in the novel 'The Old Man in the Sea' shows the truth of the quotation." The certainty of this statement sets the stage for supporting your position.
Related Articles
How to write an essay with a thesis statement.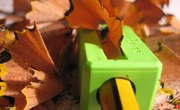 How to Write an Introduction to an Analytical Essay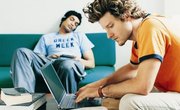 How to Write an Essay on Conflict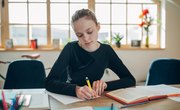 How to Write a Controlling Idea Essay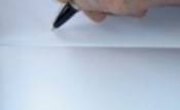 How to Write an Anecdotal Essay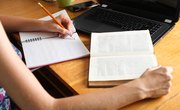 How to Write an Introduction to a Reflective Essay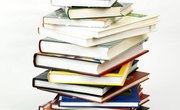 List of Voice Types in Literature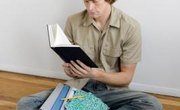 How to Write Prose Commentary
Greenwich Central School District High School English: Writing a Critical Lens Essay – Steps to Follow
Nadia Archuleta has a B.A. in English writing. She spent five years working abroad and has traveled extensively. She has worked as an English as a Foreign/Second Language teacher for 12 years.

Critical Lens Essay: Make an Exciting Story Out of a Single Quote
Speech Topics
Basics of Essay Writing
Essay Topics
Main Academic Essays
Research Paper Topics
Basics of Research Paper Writing
Miscellaneous
Chicago/ Turabian
Data & Statistics
Methodology
Admission Writing Tips
Admission Advice
Other Guides
Student Life
Studying Tips
Understanding Plagiarism
Academic Writing Tips
Basics of Dissertation & Thesis Writing

Research Paper Guides
Formatting Guides
Basics of Research Process
Admission Guides
Dissertation & Thesis Guides
Table of contents

Use our free Readability checker
A critical lens essay is an analysis of a quote or statement in relation to a piece of literature or topic. It should evaluate its validity and provide evidence to support your interpretation.
By reading this article, the student will find the answers on most of the questions related to the critical lens essay, but if it seems insufficient, make an order at StudyCrumb delivering academic writing services to get the fastest and most quality help online!
What Is a Critical Lens Essay?
The initial question, which comes to mind of any student who faces such type of academic assignment sounds like, " What is a critical lens essay? " As literary elements are an integral part of any critical lens essay, it is important to define it as well to understand how to write a critical lens essay. Literary elements refer to the means a writer applies to describe/evolve characters. There are several things left to identify before moving to the sections that contain the detailed description of the critical lens essay structure.
Conflict A struggle between the rivals (Person versus Person or another object/phenomenon).
Figurative language Special literary devices aimed to compare & contrast or relate distinct stuff (metaphor, allegory, hyperbole, etc.)
Flashback An episode created to explain an event happening in the present by recalling the past event(s).
Foreshadowing A writer's usage of tips to give the cue on the events that might take place later in the story.
Imagery A special language an author implements to express a visual image/provide a sensory experience by playing with 5 senses of human being.
Irony A conflict between the expected things and what takes place in reality (often used to describe funny moments or show someone's stupidity).
Plot The range of events occurring in the particular work of literature.
Setting The specific period of time & location described in the plot.
The final 3 elements include symbolism (anything that reflects something), theme (the main message of the story), and tone (the way an author perceives his own story). It is time to go under the hood of this academic assignment by taking a look at how to write a critical lens essay step-by-step.
How to Write a Critical Lens Essay: Basic Principles
If you do not know the structure of the given type of academic assignment, you don't know how to write a critical lens essay. Some of the United States high schools have it as the regular homework task. In most cases, those schools that are affiliated with the New York State Regents Exam offer a critical lens essay to their students. The whole essay is based on a single quote from a specific literary work. A student has no right to copy-paste the quotation, so it is recommended to rewrite this sentence or few. Try to memorize more rule associated with a critical lens essay writing:
Never use a 1st person ("I," "we") – switch to the third-person voice while writing.
Specify the quote's author, title of literary work, and year of publishing.
No hook sentence is needed – a literary quote would be enough.
Provide personal interpretation of the chosen critical lens essay quote – it will be the thesis statement!
How to Write a Critical Lens Essay Step by Step
The goal of this type of academic assignment is to research the chosen literary quote. A student must talk about the original sources from which the quote was retrieved. Come up with personal critical analysis and explanation. This way, high school & college teachers assess the student's ability to read & analyze things plus writing, research, formatting, and analytical skills. The final grade is based on all of these factors.
Critical Lens Essay Outline
The main purpose is to get ready with an outline. A student should follow this roadmap not to get lost during the process of writing:
Introduction
Literary work #1
Literary element #1
Literary element #2
A student can make it the five paragraph essay by adding one more paragraph to the body if he wants. A couple of body paragraphs is okay.
Introduction: Impress the Reader
An introduction of such essay has an unusual structure because it has to begin with a literary quote while in case of other academic assignments a student may choose which type of hook to include and whether he needs it. Example:
"We can never give up longing and wishing while we are thoroughly alive. There are certain things we feel to be beautiful and good, and we must hunger after them." George Eliot The Mill on the Floss, 1860
A student can start by writing, "George Eliot once said…" (paraphrase). The next thing a student should do is to interpret the chosen quote. The offered quotation means people should never stop trying to achieve something greater even if they think they have everything in this life. It calls for further self-development. Then, the author of the essay should take some time to decide whether he/she supports the offered saying or no, and provide a transition to the following part. It might be enough to write, "I agree with the given statement as humans are meant to develop all the time." Should this type of essay contain a thesis statement? Of course! Keep in mind that both (title of the analyzed piece 1) by (writer's name) and ( the title of the analyzed piece 2) by (writer's name) stick to the opinion that a human being must develop and learn something new throughout the life.
Body Paragraphs
Start with the topic sentence number 1. It should look like, "The story written by (author's name) titled (name of a literary work) states that (example: it is better to erase some moments from person's memory." Transition statement is what comes after. The author may implement another literary element. Example: "One of the methods the author involves to prove his/her particular opinion is by (specific literary element discussed above). Everything left to do is:
Identify literary element
Relate the lens & literary element
Provide a conclusion!
Here we go with a critical essay example of the body paragraph!
"The discussed piece of literature shows that to get something people truly want, they should give up everything they have by the specific moment of life. One of the methods to prove it is via the theme. It is a primary message the author wants to deliver in his work."
Critical Lens Essay Conclusion
Once the student explained the chosen literary quote in the shape of a couple of sentences in each body paragraph, he should move to the conclusion. Make a summary of the body paragraphs to emphasize you stand. An interpretation must be clear & concise. Start writing an essay's conclusion by rewriting the selected quote; begin summarizing the examples you used to cite throughout the essay. Repeat the full name of the writer and other contributors. Point out some evidence collected from the primary sources to motivate the target readers to start thinking about your topic by going on with the independent research.
Professional Notice: "Talk about the specific conditions that can change the author's point of view. The mission is to come up with the general enclosing sentence, which will leave a strong, positive impact on the reader along with the intrigue and desire to learn more on the discussed topic. That is what teachers call a stellar outro!"
Critical Lens Essay Format: How Does It Look?
Is critical lens essay format somehow different from the typical essay's format? The structure is different from, let's say, argumentative/persuasive paper, but the format is everywhere the same if we speak about the established writings styles. They include MLA, APA, Chicago style paper , and rarer formats. The formatting elements include:
Margins, fonts, page numbers, etc
Direct/Indirect text citations
References.
Excellent Critical Lens Essay Example
We are smoothly moving to the closing section of the article. It contains a critical lens example essay & topic ideas. Anne Frank is a great author – let her work be our example!

Are you a bit confused? Why won't you leave homework assignments like critical essays to the team of professional academic writers who serve student's needs 24/7!
Daniel Howard is an Essay Writing guru. He helps students create essays that will strike a chord with the readers.
You may also like