Help inform the discussion
Ronald Reagan: Life in Brief
Ronald Wilson Reagan, the 40th President of the United States, followed a unique path to the White House. After successful careers as a radio sports announcer, Hollywood movie actor, and television host, he turned to politics and was elected governor of California in 1966, serving eight years. He ran unsuccessfully for President in 1968 and 1976, but in 1980, during a time of U.S. economic troubles and foreign policy difficulties, he won the Republican presidential nomination in a contest with George H.W. Bush and others and defeated President Jimmy Carter in the general election.
When Reagan took office, public confidence in government was at its lowest ebb since the Great Depression. Reagan largely succeeded in his goal of "making the American people believe in themselves again;" he called this the greatest accomplishment of his presidency. 1n 1984, Reagan was reelected to a second term in a 49-state landslide. During the eight years of his presidency, he reshaped national politics and carried out his campaign promises to cut taxes and increase the defense budget, using the latter as leverage to negotiate significant arms control agreements with the Soviet Union. Despite some setbacks, including notable budget deficits, Reagan left office in 1989 with strong approval ratings. His presidency has been ranked highly by the American people in subsequent polls. Reagan died on June 5, 2004.
Reagan Before Politics
Ronald Reagan was born on February 6, 1911, in Tampico, Illinois. His family—father Jack, mother Nelle, and older brother Neil—moved to a succession of towns in Illinois, as his nomadic father searched for sales work. In 1920, the Reagans settled in Dixon, which Ronald Reagan considered his hometown.
Ronald's gregarious father, Jack Reagan, had a grade-school education and a gift of salesmanship. He was an able salesman but was hampered by persistent alcoholism. He died in 1941. Ronald's mother, Nelle Wilson Reagan, nurtured and encouraged her sons and gave freely to charities even though the Reagans were poor. As an adult, Ronald Reagan often reminisced fondly about his mother's compassion and generosity. Nelle Reagan died in 1962.
Reagan, then known by his boyhood nickname of "Dutch," graduated in 1928 from Dixon High School, where he showed interest in dramatics, drawing, and journalism. No member of his family had any higher education, but young Ronald Reagan enrolled at Eureka College, near Peoria. He worked his way through college with dishwashing and other jobs, also sending money home and inducing his brother to enroll at Eureka. Ronald Reagan was an indifferent college student; he majored in economics and received mostly "C" grades. But Reagan threw himself into extracurricular activities, especially dramatics, and played on the football team.
Following graduation, at a time when a quarter of Americans were unemployed, Reagan found work as a radio announcer, first in Davenport, Iowa, then later Des Moines. Reagan struggled at first but in time became one of the best-known sports announcers in the Midwest. He also became a popular speaker before Des Moines service groups and enlisted as a reserve officer in the U.S. Cavalry so he could ride horses regularly. But he dreamed of bigger things. In 1937, Reagan went to California with the Chicago Cubs baseball team on spring training and arranged through a friend for a screen test at Warner Brothers. Warner Brothers offered Reagan a contract for $200 a week that launched his film career.
During the next twenty years, Reagan made 52 films, beginning with Love Is on The Air in 1937 and ending with Hellcats of the Navy in 1957. Reagan began his movie making in the B-division of Warner's, where, he said, "they didn't want [the films] good, they wanted them Thursday." His break came when his friend, the actor Pat O'Brien, recommended him for the role of doomed Notre Dame football star George Gipp in Knute Rockne—All American (1940), in which O'Brien had the title role. Reagan was a feature film actor from then on, receiving particularly good notices for a dramatic role in Kings Row (1942), which Reagan considered his best film. Overall, Reagan earned a reputation as a capable actor who did his best work in light comedies. After his film career ended, Reagan became a spokesman for General Electric, hosting the highly rated Sunday television program General Electric Theater and speaking to GE employees around the country.
Political Aspirations and Success
Reagan admired President Franklin D. Roosevelt, whose "New Deal for the American people" provided jobs for his father and brother during the depths of the Depression. His parents were Democrats, in a Republican area, and Ronald Reagan remained a Democrat until after he turned 50. Although he never lost his admiration for FDR, Reagan became an ardent conservative and switched his registration to Republican in 1962. Reagan's political and ideological evolution was the product of numerous factors: increased wealth, and the higher taxes that accompanied it; conflicts with leftist union leaders as an official of the Screen Actors Guild, and exposure in his General Electric days to a growing view that the federal government, epitomized by the New Deal, was stifling economic growth and individual freedom.
That view formed the essence of the speech Reagan gave on October 27, 1964, when he burst on the national political scene with a stirring televised appeal for Republican presidential candidate Barry Goldwater. Using many of the stories and statistics that had become staples of his basic GE speech, Reagan contended that government restrictions and taxation were causing the erosion of individual freedom within the United States. He also decried what he saw as the weakness of the U.S. government in the face of the expansive Soviet Union, which Reagan said was bent on world domination. His performance inspired Republicans and raised $1 million in contributions for the faltering Goldwater campaign. Although Goldwater lost the election in a landslide, conservatives had found a new standard-bearer in Reagan.
Backed by a group of wealthy Southern Californian entrepreneurs headed by auto dealer Holmes Tuttle and encouraged by Nancy Reagan, Reagan ran for governor of California in 1966 against two-term incumbent Democratic governor, Edmund G. (Pat) Brown. After defeating a well-known moderate Republican in the primary, Reagan won the governorship by nearly a million votes and was reelected for a second term in 1970. During his governorship, Reagan proved to be more pragmatic than his critics—or indeed, many of his supporters—had anticipated. Especially notable was his quick agreement to a record tax increase to solve an inherited budget deficit. Reagan also restored order on California's tumultuous university and college campuses, worked with Democrats to achieve welfare reform legislation and property tax relief, and protected the wild rivers of the state's north coast. On balance, his successes outnumbered his failures, which included a clumsy attempt to reform the state's mental hospitals and an ill-fated initiative that would have imposed a state and local government-spending cap.
Boosted by his success in California, Reagan made an abortive run for the presidency in 1968, a candidacy that divided his followers and national conservatives. Some of them wanted Reagan to seek the presidency; others believed he should prove himself longer as governor before running for higher office. Trying to please both factions, Reagan ran a half-hearted campaign that came to naught. But in 1976, with the governorship behind him, Reagan just missed wresting the Republican presidential nomination from Gerald Ford, who had become President in 1974 after the resignation of Richard Nixon. Reagan's near-miss candidacy made him the leading Republican contender in 1980, when he handily won his party's nomination and went on to defeat incumbent President Jimmy Carter by a significant margin.
Reagan's Presidency
Reagan came to the presidency with a sweeping and specific set of policy goals. In domestic affairs, he set out to revitalize the economy, reduce taxes, balance the federal budget, and reduce the size and scope of the federal government. In foreign affairs, he vowed to rebuild the American military and confront the Soviet Union and its allies with new vigor and purpose. He promised to negotiate with the Soviets from a position of strength. He feared that the accepted national policy of deterring the Soviets through a balance of nuclear terror ("mutual assured destruction") would lead to a nuclear war.
Reagan's presidency was nearly cut short by the bullet of a would-be assassin—he was shot and seriously wounded as he was leaving a Washington hotel on March 30, 1981. Reagan's brave performance in the hospital—"I hope you're all Republicans," he said to the doctors who were about to operate on him—gave him for a time a near-mythic status with the American people. With his approval ratings soaring, Reagan after his recovery won passage of much of his economic program, which featured large tax cuts and spending cuts that turned out to be smaller than advertised. Late in the year, the economy plunged into recession, reducing government revenues just as the United States was undertaking the defense buildup promised by Reagan. Taken together, the reduction in revenues and the increased military spending sent budget deficits soaring. Reagan largely ignored the deficits and focused on the recession. Many in his own party were critical of Federal Reserve chairman Paul Volcker, a Carter appointee who prescribed high interest rates to bring down inflation and crush the recession, but Reagan stuck with Volcker. Unemployment rose, but inflation subsided, and the economy turned upward in 1983, an expansion that continued throughout the Reagan presidency.
With the economy stable, Reagan turned his attention to foreign affairs; believing that the massive military buildup that Congress had approved would enable him to negotiate for reduced nuclear arsenals from a position of strength. There was little movement in this direction, however, during Reagan's first term. Soviet leaders resented Reagan's description of their country, in a March 8, 1983, speech, as "the evil empire" and in any case were preoccupied with their own leadership issues. During Reagan's first term, the Soviets went through a succession of geriatric leaders, none of whom was willing to negotiate with a U.S. President.
Americans reelected Reagan by a landslide in 1984 largely because of the economic turnaround and the perception that he was a steady leader. The nation's economy continued to expand during Reagan's second term, as did the budget deficits and the national debt. While all income levels gained from the new prosperity, Reagan's critics claimed that the wealthy were disproportionately benefited. It was in foreign affairs that Reagan had his greatest successes—and also his greatest setback. He worked diligently with the Soviet Union's new reform-minded leader, Mikhail Gorbachev, to improve superpower relations. The crucial product of their negotiations was the 1987 Intermediate Nuclear Forces (INF) treaty, the first treaty of the Cold War to reduce the number of nuclear missiles rather than stabilizing them at higher levels. The INF treat paved the way for other agreements that reduced the nuclear arsenals of the superpowers. As Gorbachev wrote, "it is difficult to overestimate the significance of this step." Gorbachev made a positive impression on Americans during a 1987 visit to the United States, and Reagan impressed the Russian people on a reciprocal 1988 trip to the Soviet Union.
Reagan's reputation was tarnished when the public learned in late 1986 that members of the President's National Security Council staff had engineered an arms sale to Iran, then involved in a bloody war with Iraq, in an ill-conceived attempt to win the release of Americans held hostage in Lebanon. Some of the proceeds from the arms sales were funneled to rebels ("Contras") opposing the Marxist government of Nicaragua. The two events became known as the Iran-Contra affair. This scandal bedeviled Reagan during the last years of his presidency, but did not overshadow his monumental accomplishments in the Cold War. Many years later, the independent counsel who had been appointed to investigate the Iran-Contra affair concluded that there was no evidence Reagan knew that proceeds from the arms sales had been diverted to the Contras.
Reagan After the Presidency
Reagan left office in January 1989, handing the presidency over to his favored successor, Vice President George H. W. Bush. Polls showed that Reagan had the highest approval rating of any departing President since Franklin D. Roosevelt.
In 1994, Reagan announced that he was suffering from Alzheimer's disease. As he battled this affliction out of the public eye, his reputation among Americans grew. It culminated in a bipartisan and international outpouring of sentiment at a state funeral after Reagan died on June 5, 2004.
More Resources
Ronald reagan presidency page, ronald reagan essays, life in brief (current essay), life before the presidency, campaigns and elections, domestic affairs, foreign affairs, life after the presidency, family life, impact and legacy.
Essay on Ronald Reagan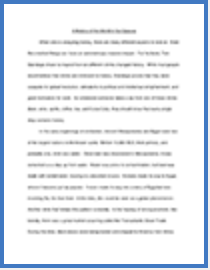 Ronald Reagan
President Ronald Reagan Ronald Reagan was born on February 6, 1911 in Tampico, Illinois (Huckshorn 1). He was born in a small apartment above the Pitney General Store (Life Before 1). John Edward Reagan (his father) was a shoe salesman that was an alcoholic. The first time he saw his son he said, "For such a little bit of a fat Dutchman, he makes a hell of a lot of noise, doesn 't he" (Life Before 1). This led to his nickname, "Dutch." Reagan 's father barely had a grade-school education, but
Ronald Wilson Reagan, born February 6, 1911, served the United States as the 40th president from 1981 to 1989. Reagan was the first and only movie actor elected to office. During his two-terms in office, Reagan had many accomplishments; cutting taxes, strengthened and increased national defense spending, and through foreign policy pursued "peace through strength." (Freidel & Sidey, 2006). The primary strength Reagan possessed in office was his oratory skills, in which he was dubbed "The Great
Ronald Reagan: Underrated, Overrated or Both Erica Boozer HIS/145 April 10, 2014 Tee Swan Ronald Reagan: Underrated, Overrated or Both Was President Reagan overrated or underrated? This is such a controversial question. Some believe he was overrated while others believe the latter. Ronald Wilson Reagan was the 40th president of the United States. Reagan was born in Tampico, Illinois on February 6, 1911. In 1920, after living in a series of towns as a child, Reagan family settled in Dixon
Ronald Reagan and the Triumph of American Conservatism by Jules Tygiel is a book based on the details of Ronald Wilson Reagan, who was born on February 6th, 1911 and passed away on June 5th, 2004. Early on you'll learn the basics of his start in life and childhood history, but you'll quickly be emerged into his life as most of America knows him for. He wasn't just President of the United States. He was first a son, brother, friend, husband, actor, employee and Governor of California. The first chapter
Reckoning with Reagan: America and its President in the 1980s Michael Schaller Oxford University Press: New York, 1992 Ronald Reagan was more than a president. He was a phenomenon. Since he left office in 1989, many authors have tried to effectively identify who this man really was. He was an icon to some, and an enigma to others. He stood up to the worst economic, domestic, and international threats of the time and yet, took naps in the middle of cabinet meetings. At the height of his popularity
Ronald Legacy Of Ronald Reagan
Ronald Reagan is known for many things; however, he is most often recognized for his presidency. Not only was he a president, he was also a former athlete, Hollywood actor, and devoted husband and father. Ronald Reagan was one of the most influential and respected men of his time, known for his traditional morals, values, and beliefs that make him one of the best presidents that America has ever seen. Although Ronald Reagan eventually came to lead a glamorous lifestyle, his beginnings were much more
President Paper - Ronald Reagan Ronald Wilson Reagan was born on February 6, 1911 to Nelle and John Reagan. He was born in a second story apartment building in Tampico, Illinois. His father, Jack Reagan, was a storyteller and a salesman. His mother, Nelle (Wilson) Reagan, was a stay at home mother of two. Reagan's only brother Neil who was born on September 16, 1908 was an advertising executive. As a boy Reagan was his father nicknamed him "Dutch" because of his fat little Dutchman like appearance
Ronald Wilson Reagan was born in Tampico, Illinois on February 6th, 1911. He was born to John Edward Reagan and Nelle Wilson Reagan. John Reagan was a second generation Italian-American shoe salesmen and his mother Nelle was a huge believer in the bible and the Protestant faith. Mrs. Reagan was also the first individual that introduced Ronald into acting when Mrs. Reagan was teaching dramatic acting lessons in the town. According to Mr. Reagan this shaped him into the person that he was, "There was
Ronald Reagan Biography
written by Ronald Reagan who was a very patriotic man that he served as many things in the United States from governor to union boss. He led the United States to success and peace. Although, Ronald Reagan acted in more than fifty movies, he is most famous for being elected as the 40th President of the United States. Ronald Reagan's full name is Ronald Wilson Reagan (IMDb), while being born in 1911, on February 6, in Tampico, Illinois (The Biography.com). Reagan's parents were John Reagan and Nelle
Ronald Reagan Obstacles
United States of America, Ronald Reagan. Ronald Reagan is influential because of his beliefs, he fought for what he thought could be a better America, he also went after what he wanted which was to become 40th president of the United States, he also went past obstacles in his life one obstacle that he faced was winning his 2nd term Ronald Reagan, our 40th president, made our country better. Ronald Reagan fought for what he believed in. For example the website Ronald Reagan"says "Dealing skillfully
Popular Topics
Rosa Parks Essay
Rosencrantz and Guildenstern Are Dead Essay
Rough Draft Essay Example
Rousseau Essay
Rubin Carter Essay
Essay on Rudyard Kipling
Running Essay
Russian History Essay
Russian Revolution Essay
Russo-Japanese War Essay
Ronald Reagan
Reagan Quotes & Speeches
The Presidency
Domestic Policy
Foreign Policy
Economic Policy
Mikhail Gorbachev
Reagan the Man
Happy at home by Craig Shirley
Nancy Reagan
The Love Story
Nancy Reagan Memorial
Nancy Reagan's Life & Times
Nancy Reagan Centennial
White House Diaries
Reagan's Life & Times
Ronald Reagan Memorial
remembrances
From the Archives
Time For Choosing
President Reagan's Favorite Treat - Jelly Beans
Library & Museum
Permanent Exhibitions
Air Force One
Berlin Wall
F-117 Nighthawk Stealth Fighter
F-14 Tomcat
Gold Star Families Memorial Monument
M-1 Abrams tank
Oval Office
Reagan Museum
Reagan Library
Ronald Reagan Hologram
Secret Service
Virtual Tours
Visitor Information
Reagan Library Video Tour
Visitor Services
Local Information
Special Exhibits
Christmas Around the World
Auschwitz Exhibition
Online Ticket Sales
Reagan Leadership Center
Operation Urgent Fury
Operation KAL 007
About the Scenarios
Field Trip Scholarships
Curriculum and Resources
Scholarship Programs
GE-Reagan Foundation Scholarship Program
Ronald Reagan Presidential Foundation Scholars Program
Great Communicator Debate Series
Virtual Learning Hub
Virtual Field Trip
The Great Communicator
Ronald Reagan Leadership Medal
Student Leadership Program
SLP High School Program
SLP Middle School Program
SLP Virtual Program
Communication
Programs & Events
Events Calendar
Webcasts and Podcasts
Live Webcast
The Ronald Reagan Freedom Award
Ronald Reagan Centennial Celebration Events
President Reagan's Birthday Celebration 2012
Faith Public Policy Forum with Pepperdine University Featuring Natan Sharansky
Centennial Gala in Washington, D.C.
Reagan Centennial NASCAR Car Unveiled
Ronald Reagan Centennial Postage Stamp Issued
Ronald Reagan's Centennial Birthday Celebration
A Concert for America – A Tribute to Ronald Reagan
The Leadership of President Ronald Reagan: Lessons and Legacy Tom Brokaw
Ronald Reagan Centennial U.S. Postage Stamp Unveiling
Give A Gift
Naming Opportunities
Reagan Legacy Council
Donor Advised Funds
Fundraise for Us
Your Gift's Impact
Become a Member
Teacher/Student
Executive Chairman
Plan an Event
Air Force One Boardroom
Air Force One Overlook
Air Force One Pavilion
Presidential Learning Center
Roosevelt and Jefferson Rooms
Ruwe Terrace
The White House Rose Garden
Catering Services
Air Force One Luncheons and Tours
Book an Event
Policies & Procedures
Testimonials
Shop By Category
Made in the USA
2024 Republican Presidential Candidate Books
Historical Memorabilia
CDs & DVDs
Clothes & Accessories
Collectibles
For the Home
Children's
Jelly Belly
Shop By Collection
Reagan Country
Ronald Reagan Signature
Shop By Special Exhibit
Shop By Featured Products
Virtual Catalog
Reagan Institute
Press Releases
Civics, Education & Opportunity
Freedom & Democracy
Peace Through Strength
Publications
Reagan Institute Summit on Education
Reagan National Defense Forum
Civic Leaders Fellowship
American Opportunity Bootcamp
Academy for Civic Education and Democracy
Scholarly Initiatives
Essay Series on Presidential Principles and Beliefs
Postdoctoral Visiting Fellows Program
Age of Reagan Conference
Past Events
Shopping Cart
Your Shopping Cart is empty
The Ronald Reagan Presidential Foundation and Institute offers limited support for your browser. Images may not load and pages may not render correctly.
For a better experience, keep your browser up to date. Upgrade your browser to the latest version or download one of these browsers:
"They Broke the Mold When they Made Ronnie." - Nancy Reagan
On the last day of Ronald Reagan's presidency, as he was walking out of the White House to his limousine for the ride to the Capitol, a White House aide looked at the President, and with tears in his eyes quietly said: "There will never be another one like him."
Every president is unique, of course, but there was just something special about the man. Yet even people who knew Ronald Reagan well often had difficulty describing him. Optimistic but not naïve. Articulate but not glib. Intelligent yet guided by common sense. Well mannered but never pretentious. Friendly but not a pushover. Charismatic but real. Principled but not intransigent.
He was all of that and so much more. Perhaps the key to understanding Ronald Reagan is to realize his two defining characteristics – he genuinely liked people, and he was comfortable with who he was. That may not sound like much, but when you're President, it makes all the difference.
President Reagan never tired of meeting people. He genuinely enjoyed campaigning, not just because he could advocate for his political positions on key issues, but mostly because he enjoyed being with people. You could see it in his eyes. There was a certain sparkle when he shook hands and exchanged a few words. He was not just "going through the motions." He listened to what people had to say, and thought about what he could do to help. Often when he was back in his car or on Air Force One, he would turn to an aide and say: "There was a man back there who…" describing the person's plight and asking what could be done about it.
It did not matter to Ronald Reagan whether you were the CEO of a Fortune 50 corporation, or the janitor who cleaned the CEO's office at night. Station in life, gender, race, physical appearance, age – he did not care about any of those. What he cared about was people's feelings. One time he made a speech that was not his best. The next day, after reading critical newspaper articles, he told his staff: "They're right. It wasn't a very good speech, but the poor fella who wrote it worked his heart out, and I was worried he would feel bad if I changed it too much."
As great a speaker as he was, and as inspiring as his spoken visions could be, Ronald Reagan was equally happy telling a joke to a small group in a social situation. He would be quite animated, and always laughed heartily at the punch line – eyebrows raised, eyes crinkled, head back -- his wide smile lighting up the room. Maybe it was the Hollywood part of him that made him feel good about having made his audience laugh. And he was not afraid to laugh at himself. At the annual White House Correspondents' Dinners, no one enjoyed the comedians more when they poked fun at the President than the President himself.
He even found ways to be friends with political adversaries. Speaker of the House Tip O'Neill, an old-time Democratic pol from Massachusetts, would say all kinds of mean things about President Reagan. But rather than get angry or carry a grudge, the President invented a rule that Tip could say whatever he wanted during the day, but at 6 PM, the politics would stop and they would be friends. Nothing told the story of Ronald Reagan's magnanimity more than pictures of those two old Irishmen swapping stories and laughing uproariously in the evening after a day of pretty intense verbal assaults.
Some would say that it was President Reagan's affection for people that made him comfortable with who he was. It was why he never viewed life as a burden. On the contrary, he enjoyed it. He smiled easily and often. He took his responsibilities, but not himself, seriously. Sometimes he winked at aides during ceremonies as if to say "it's just me." He stood tall and walked purposefully, frequently with a little bounce in his step. He rarely raised his voice or gave in to anger. Oh, he could get annoyed from time to time, but it was almost always because he was behind schedule and people were kept waiting for him. He never thought of himself as better or more important than anyone else. One day he was running late for a haircut appointment and grumbled about it to a nearby aide. The aide told the President not to worry because the barber did not mind waiting. In a very firm voice, the President told the aide that was not the point. The point was all of the people back at the barber's shop who were kept waiting because the schedule was overcrowded. From then on, the Appointments Secretary made certain there were no meetings scheduled immediately prior to haircuts.
Other than when Mrs. Reagan faced breast cancer, he was not a worrier. Ronald Reagan did not need the Presidency to feel good about himself or to vanquish some deep-seeded doubts. He never pretended to be someone other than who he was. He did not adopt a persona to fit the job. In fact, he made a point of saying that he didn't "become" President, but rather that he had been trusted with temporary custody of an Office that belonged to the people.
He knew who he was and he was happy.
That's why he never let ego get in the way. It was not always about him. On his desk in the Oval Office, President Reagan kept a small plaque with the words: "There is no limit to what a man can do or where he can go if he does not mind who gets the credit." He lived that in everything he did. Next to it was a sign that said: "It CAN Be Done." The President kept it there to remind himself and visitors that in America, anything was possible – that we were limited only by our dreams.
It was Ronald Reagan's happiness, his optimism, his enjoyment of life and his undying belief in the inherent goodness and spirit of the American people that got us to believe in ourselves again and put our country back on track. That, more than anything else, is the enduring legacy of the Presidency of Ronald Reagan.
♥   DONATE NOW
Mobile Menu Overlay
The White House 1600 Pennsylvania Ave NW Washington, DC 20500
Ronald Reagan
The 40th President of the United States
Navigate this Section
The biography for President Reagan and past presidents is courtesy of the White House Historical Association.
Ronald Reagan, originally an American actor and politician, became the 40th President of the United States serving from 1981 to 1989. His term saw a restoration of prosperity at home, with the goal of achieving "peace through strength" abroad.
At the end of his two terms in office, Ronald Reagan viewed with satisfaction the achievements of his innovative program known as the Reagan Revolution, which aimed to reinvigorate the American people and reduce their reliance upon Government. He felt he had fulfilled his campaign pledge of 1980 to restore "the great, confident roar of American progress and growth and optimism."
On February 6, 1911, Ronald Wilson Reagan was born to Nelle and John Reagan in Tampico, Illinois. He attended high school in nearby Dixon and then worked his way through Eureka College. There, he studied economics and sociology, played on the football team, and acted in school plays. Upon graduation, he became a radio sports announcer. A screen test in 1937 won him a contract in Hollywood. During the next two decades he appeared in 53 films.
From his first marriage to actress Jane Wyman, he had two children, Maureen and Michael. Maureen passed away in 2001. In 1952 he married Nancy Davis, who was also an actress, and they had two children, Patricia Ann and Ronald Prescott.
As president of the Screen Actors Guild, Reagan became embroiled in disputes over the issue of Communism in the film industry; his political views shifted from liberal to conservative. He toured the country as a television host, becoming a spokesman for conservatism. In 1966 he was elected Governor of California by a margin of a million votes; he was re-elected in 1970.
Ronald Reagan won the Republican Presidential nomination in 1980 and chose as his running mate former Texas Congressman and United Nations Ambassador George Bush. Voters troubled by inflation and by the year-long confinement of Americans in Iran swept the Republican ticket into office. Reagan won 489 electoral votes to 49 for President Jimmy Carter.
On January 20, 1981, Reagan took office. Only 69 days later he was shot by a would-be assassin, but quickly recovered and returned to duty. His grace and wit during the dangerous incident caused his popularity to soar.
Dealing skillfully with Congress, Reagan obtained legislation to stimulate economic growth, curb inflation, increase employment, and strengthen national defense. He embarked upon a course of cutting taxes and Government expenditures, refusing to deviate from it when the strengthening of defense forces led to a large deficit.
A renewal of national self-confidence by 1984 helped Reagan and Bush win a second term with an unprecedented number of electoral votes. Their victory turned away Democratic challengers Walter F. Mondale and Geraldine Ferraro.
In 1986 Reagan obtained an overhaul of the income tax code, which eliminated many deductions and exempted millions of people with low incomes. At the end of his administration, the Nation was enjoying its longest recorded period of peacetime prosperity without recession or depression.
In foreign policy, Reagan sought to achieve "peace through strength." During his two terms he increased defense spending 35 percent, but sought to improve relations with the Soviet Union. In dramatic meetings with Soviet leader Mikhail Gorbachev, he negotiated a treaty that would eliminate intermediate-range nuclear missiles. Reagan declared war against international terrorism, sending American bombers against Libya after evidence came out that Libya was involved in an attack on American soldiers in a West Berlin nightclub.
By ordering naval escorts in the Persian Gulf, he maintained the free flow of oil during the Iran-Iraq war. In keeping with the Reagan Doctrine, he gave support to anti-Communist insurgencies in Central America, Asia, and Africa.
Overall, the Reagan years saw a restoration of prosperity, and the goal of peace through strength seemed to be within grasp.
Learn more about Ronald Reagan's spouse, Nancy Davis Reagan .
Stay Connected
We'll be in touch with the latest information on how President Biden and his administration are working for the American people, as well as ways you can get involved and help our country build back better.
Opt in to send and receive text messages from President Biden.
A New Beginning: Ronald Reagan's inauguration
The arrival of the 40th President of the United States of America.
A staff writer National Library of Scotland
On a cold January morning in 1981, Ronald Reagan placed his hand on a tattered family Bible, recited the Oath of Office, and became the 40th President of the United States of America.
At a time when national trust in government had been shattered by the Watergate scandal and the embarrassment of the Iranian Hostage crisis, Reagan used his inaugural address to try and restore this trust and inspire a renewed sense of national pride. He also famously claimed: 'In this present crisis, government is not the solution to our problem; government is the problem.'
Promising to reverse the growth of the United States' Government, tackle the looming economic crises facing the nation, and restore national morale, this speech marked the beginning of a new era for the United States. This is reflected in the theme chosen for Reagan's inaugural celebrations: 'America: A New Beginning.'
The malaise of the 1970s and the Iranian hostage crisis
President Richard Nixon's resignation following the Watergate Scandal, combined with the nation's bruising defeat in Vietnam, meant that Americans' trust in their politicians had been badly damaged by the time Reagan took office. Though former Presidents would traditionally attend inaugurations, the disgraced Nixon and his successor Gerald Ford both opted not to attend Reagan's.
The economy had also been struggling, with a combination of stagflation and the 1979 energy crisis exacerbating the nation's financial concerns. That same year, incumbent President Jimmy Carter referred to a national 'crisis of confidence' and loss of 'unity of purpose' for the United States, in what later became known as his 'malaise' speech. During the 1980 presidential election campaign Reagan asked voters 'are you better off now than you were four years ago?' He went on to win the election in a landslide.
20 January 1981 also marked the 444th day of the Iranian hostage crisis, during which the American Embassy in Iran was held under siege, with 52 diplomats taken hostage. They were eventually freed just hours after Reagan took office, marking the end of the world's longest recorded hostage situation.
The crisis had marred the fourth and final year of Jimmy Carter's presidency. Indeed, there were even rumours that the Reagan campaign had negotiated that the release of the hostages be delayed until after the 1980 presidential election, in which Reagan carried 44 out of 50 states. These rumours were never substantiated, but the release of the hostages on the day of Reagan's inauguration dealt one final blow to the Carter administration. Rather than being able to announce the safe release of the hostages as his final act as President, Carter instead had to leave that privilege to his successor. Reagan did not announce the safe return of the hostages during his inaugural speech, instead waiting a few hours until they had safely left Iranian airspace.
Four-day inauguration
The end of this gruelling hostage saga, combined with the inauguration of a new President, meant this day signified a moment of hope and optimism for many. However, for others, the lavish celebrations that signalled the beginning of the 'Reagan era' were symptomatic of national politics shifting in entirely the wrong direction. Reagan's four-day inaugural programme was the most expensive the nation had ever seen, and stood in stark contrast to Jimmy Carter's 'people's celebration' just four years previously.
Carter had used this occasion to cement his image as the 'people's President', and was reported to have taken the oath of office wearing a $175 suit he purchased from a department store in his home state of Georgia. By comparison, Nancy Reagan's inauguration day wardrobe was said to cost upwards of $25,000. No ticket to any event at Carter's five day celebration cost more than $25, so that anyone could participate in the inaugural festivities, whereas tickets to Reagan's most exclusive red carpet events were priced at up to $500.
The planned culmination of Reagan's inaugural fireworks display was a 50-foot high firework portrait of Reagan and his Vice-President, George H W Bush, to be complemented by a similar-sized firework depiction of the presidential inaugural seal. However, tragically the scaffolding for the latter display collapsed and killed one of the workers, so both displays were called off and replaced with more traditional fireworks. Nevertheless, this gesture is emblematic of the extravagance on show during the inaugural festivities, despite the nation's continuing struggle with rising unemployment rates and double digit inflation.
Inaugural traditions
Every United States President to assume the office has taken the same Oath of Office, which is written into the United States' Constitution. The Constitution states that the previous President's term finishes at noon on 20 January, meaning presidential inaugurations are always scheduled for this date. In the event that 20 January falls on a Sunday, the President has a small private service, followed by a public ceremony on 21 January.
During his speech, Reagan described the peaceful transfer of power symbolised by his inauguration ceremony as 'nothing short of a miracle'. He wrote much of his inaugural address himself, rather than relying on his speechwriting team, and he was prone to disregarding the efforts of his speechwriters and writing his own speeches throughout his presidency.
Although Reagan's inauguration fulfilled these expectations, it also broke from several traditions. He was the first President to give his inaugural speech on the West Portico of the White House, a more scenic location than the traditional East Front, and with a view over the Washington Mall. From this vantage point he could see the Washington Monument, the Lincoln and Jefferson Memorials and Arlington National Cemetery, the national military cemetery.
Reagan referred to these monuments as the 'shrines to the giants on whose shoulders we stand', and his speech was laden with presidential symbolism. Drawing attention to these monuments helped him to situate his presidency within the nation's long military and political history. He drew upon the memory of some of the United States' most famous Presidents — including Abraham Lincoln, Thomas Jefferson and George Washington — within his speech.
Reminding Americans of the 'giants' who had previously held this office helped Reagan to position himself among these American heroes, rather than be associated with the recent Presidents who had done so much to impair Americans' trust in government. His allusion to the nation's great heroes was just one indicator of Reagan's desire to evoke patriotism among those who were suffering from the 'malaise' of the previous decade. One 'Washington Post' reporter went so far as to say that Reagan was offering Americans a return 'to the days when Americans were as dynamic as their dreams'.
The evolution of technology at the turn of the decade is reflected in the attention Reagan's team paid to how the inaugural proceedings would play out on television. One of the co-chairmen of the Presidential Inaugural Committee, Robert K Gray, told reporters: 'I will have succeeded in this job if I make the best seat at the inauguration the one in your living room sitting in front of the television.' Gray also justified the innovations in his staging of the inauguration by saying that it would set the tone for the incoming President's term, helping people to appreciate that 'Reagan has new ideas and will offer no-nonsense solutions'. Reagan's training as an actor meant he thrived in front of the camera, and his skill for public speaking led him to be dubbed 'The Great Communicator'. Throughout his presidency he gave weekly radio addresses to the American people, reminiscent of his predecessor and hero Franklin D Roosevelt's 'Fireside chats'.
(Let's) Make America Great Again
Though the phrase 'Make America Great Again' most likely conjures images of the 2016 US presidential election, Reagan ran in 1980 using the slogan 'Let's Make America Great Again'. The optimism of Reagan's campaign slogan was on full display during his inaugural address. On the day he took office he told the world: 'We have every right to dream heroic dreams. Those who say that we're in a time when there are not heroes, they just don't know where to look.' Reagan's optimism is now one of the things he is best remembered for, and his skill as a communicator is something his successors have aspired to emulate.
Though Donald Trump maintains he did not intentionally choose a slogan that would tie him to his fellow Republican president, Reagan's legacy has been deployed by many presidential hopefuls in the 30 years since he left office. During the 2008 Republican presidential primary race Reagan's name was used 36 times during one 90-minute debate held at the Ronald Reagan Presidential Library in California, with each candidate vying to be the next Ronald Reagan. Candidates across the political spectrum have sought to stake a claim in the memory of Reagan's presidency, with Barack Obama coming under fire from his own party after saying that Reagan 'changed the trajectory of America'. Obama went on to say '[Reagan] put us on a fundamentally different path because the country was ready for it', giving a nod to the radical shift in American politics that began with Reagan's inauguration.
Since Reagan left office, there have been efforts to memorialise him by his supporters across the nation. Washington National Airport was renamed Reagan National Airport in 1998 (an 87th birthday present for the then-ailing former President). A campaign in the 1990s sought to 'Put Ron on the Rock', by making him the fifth president depicted on Mount Rushmore, and similar campaigns have tried to see Reagan added to the Mall in Washington DC, various denominations of currency, a mountain, a metro station, and numerous schools, roads and buildings.
Regardless of whether one personally supports or opposes Reagan's track record in office, it is hard to deny that his legacy remains valuable currency in 21st-century American politics.
Further reading
'An American Life' by Ronald Reagan (London: Hutchinson, 1990) [National Library of Scotland shelfmark: Q4.90.538].
'President Reagan: The Role of a Lifetime' by Lou Cannon (New York: Simon and Schuster, 1991) [Shelfmark: Q3.93.457].
'Reagan: A Life in Letters' edited by Kiron Skinner, Annelise Anderson and Martin Anderson (New York: Free Press, 2003) [Shelfmark: H3.91.6212].
'The Department of State bulletin' (Washington, DC: Office of Public Communication, Bureau of Public Affairs 1950-1989) [Shelfmark: F1/SF.9].
'The Reagan Diaries' by Ronald Reagan (HarperCollins e-Books, 2014) [available as a National Library e-book].
Ronald Reagan as a President and a Person Essay
Introduction.
Ronald Reagan was the 40 th president of the United States. He was, perhaps, the most successful president in the world's history. His presidency saw the United States of America obtain sustainable economic stability, and it also gave citizens trust and confidence in the White House. These advancements are, arguably, the threshold of America's financial success. By using appropriate economic policies, President Reagan helped reduce both federal spending and taxes in the United States.
By doing so, he attracted a significant amount of investment in his country. Although he has his school of critics, Ronald Reagan made such an outstanding contribution to the United States that his success as a president can be compared to very few presidents in the United States history.
His confidence in what e believed in was instrumental in his success as a president since, with excellent communication skills, he made his ideas known and let people express their views of his opinions. He was able to fight Soviet Communism until its effect in the U.S. was negligible. He led the United States in the rivalry between the U.S. and the Soviet Union and ultimately made the U.S. win over the Soviet Union. He is also credited for creating the West emerge victors in the cold war in which the rivalry mentioned above between the U.S. and the Soviet Union took center-stage.
Reagan was a President like no other. He was always waiting for people to demand his services as a leader for him to run for whatever position. Before he ran for Governor in California, he had never thought of himself being a politician. However, he was a political activist who frequently criticized the government and fought Soviet Communism with all his might. He began fighting communism during his acting years when it was made clear that communism was terrible because he was once a proponent of communism. After realizing its negativity, Reagan did all he could to fight communism while expressing his belief in conservatism.
These two principles, coupled with his unbeatable communication skills, were bound to get him very far even as a film actor. The people of California mounted pressure on him to run for the governorship.
He was very hesitant at first, but he later gave in and gave it a try. He won the governorship position in California with a commendable margin. After serving California's people for one term, the Californian people were impressed with his ideals and policies, and thus they gave him a second term in office. He then got involved in the campaigns for various presidential candidates until his supporters mounted pressure on him once again to run for the presidency, and the rest is history (Nosotro 1). Thus, it can be summarized that President Ronald Reagan was a true leader who had confidence in what he believed in and was not afraid to make his ideas known.
Early Life of Ronald Reagan
Born on the 6 th day of February in 1911, Ronald Reagan grew in his Tampico Illinois home to be a respectable and all-around person. His parents were John and Nelle Reagan, and they took him to Dixon High School, where he was a football-playing average student. He went to Eureka College, where he undertook a course in Economics and Sociology. Later as a President, he jokingly remarked that he got a chance to play football for four years in college. Thus in college, he was part of the college football team, and he also acted in plays organized by the school. He was part of the Swimming team of Eureka, a group he created. It can thus be seen that President Reagan was an all-round student in college by being an average student in academics and participating in college co-curricular activities.
Professional Life of Ronald Reagan
After completing college, Ronald Reagan worked at a radio station in Davenport, where he broadcasted sports. In 1937, he went to California for Spring Baseball training, where he met a Warner Bros agent who signed him as a radio announcer in a film. This film was the beginning of a career in movies that saw him making more than 50 films. He is best known as an actor for his Knut Rockne-Al movie.
After acting in Hollywood for some time, Reagan became a member of the SAG (Screen Actors Guild) board. This was from the year 1947. He then became more interested in politics with a keen interest in national politics. He was against the ideas of communism, and he thus worked hard to ensure that communism did not find a place in Hollywood. Due to his activism against communism and the impressive stand he took concerning politics, he was elected as the president of the SAG by its members.
He then worked as the president of the SAG for the next six years, during which time he developed a great interest in politics and formed significant networks in national politics. He then retired from films but remained very close to SAG, dating many young starlets after his wife divorced him. However, he later acted at a nightclub for $30 to pay a debt of $18.
After his career in the film industry, President Reagan became actively involved in President Nixon's national politics and later became the governor for the State of California. He later vied for the presidency in which he won with a record vote margin. His presidency was also characterized by numerous achievements that he is remembered among the most successful American presidents. He used controversial but appropriate economic policies to change most of the problems that the U.S. was experiencing as he took office. He also helped to bring down the Soviet Union, which was a threat and rival to the United States of America, and he also helped the West come out of the cold war victorious.
Life as a politician
As stated in the discussion above, President Reagan was actively involved in the Republican Richard Nixon presidential campaigns. He gave two hundred speeches in the campaigns on behalf of Nixon. After four years, he became interested in politics, where he actively campaigned for Barry Goldwater as a presidential candidate. After being in the political limelight for more than half a decade, conservative Republicans were very pleased with him, and they regarded him as their hero.
He was therefore requested by these conservatives to vie for the Californian governorship in the year 1966. After he was asked by his fellow conservatives to run for Governor in California, he refused at first, but after serious consideration, he gave in. He won the nomination with the Republican Party in June and won California's Governorship with an overwhelming vote difference. After his first term as the Governor of California ended, he was voted back into office by the Californian people who had admired his work ("Ronald Reagan – Governor of California" 1).
Another essential thing to note about the political life of Ronald Reagan is that Reagan was initially a Democrat. In the greater part of his life in the film industry, Reagan argued his political beliefs with a Democrat base. However, in the year 1962, after actively campaigning for Presidential candidate Nixon, Ronald Reagan became a Republican after he had severely changed political parties.
Ronald Reagan's Presidential Campaign
In his transition from the governor to president, Ronald Reagan gave reasons why he decided to run for president in 1980. He explains how after unsuccessfully campaigning for Ford, Carter's predecessor, many supporters came to him urging him to run for president. He also showed great interest in the administration of President James Carter. The Carter administration was built on, among others, a policy for reducing military spending, which did not augur well with Ronald Reagan.
They also implemented their so-called "national economic planning" (Wroe 29), which, to Ronald Reagan, could have destructive effects on the United States' economy, which had a strong foundation in freedom of investment. To Reagan, what the U.S. needed was not a carefully planned and strict transformational economic policies but strategic incentives to investment that would attract investment in the United States and make the economy grow (Samuelson 1). Ronald Reagan made all these concerns and solutions to problems known to his supporters during the campaigns.
As mentioned above, the administration of James Carter was reducing its expenditure on the military, yet its performance in national security was a disappointment. The American government was facing competition so stiff from communism that it was on the verge of losing to the latter. The government was heavily relying on a volunteer army, and the military lacked strategic composition while the government was sitting back, watching enemies develop nuclear Armageddon.
These problems had to be highlighted by any presidential candidate against James Carter during the campaigns. Thus, Ronald Reagan emphasized them and promised to reverse the situation by freeing the hostages held captive in Iran as soon as he took office. He also promised to prioritize military spending and increase the United States' strategic forces to give it competitiveness, which would make peacekeeping easy. The people of the United States knew that he was an anti-communist crusader and thus his campaigns only the efforts he had made in fighting communism and the potential he had in strategizing America for the cold war. By the end of the campaigns, the American people were sure that it is Ronald Reagan they needed if they wanted to be secure ("Ronald Reagan – Presidential Campaigns" 1).
Other aspects of the Carter government that did not impress Ronald Reagan and which he bitterly highlighted during his campaigns were the general economic state in which the United States was. Unemployment was at a record high, inflation had also gone up, and interest rates were again increasingly climbing. Worse still, the economic policies of the Carter administration did not promise a reversal of the situation. Ronald Reagan was even predicting that the United States would plunge into recession due to the Carter administration's economic policies.
Another primary concern that made Ronald Reagan give in to the pressure of running for president from the American people was that the administration was making Americans lose faith in America's greatness as a nation. The president always reminded the public that their country had passed its prime and that they would be better off if they braced themselves for less in days to come. He made Americans believe that they had made their country a country with very slim chances of progressing, which made people urge Ronald Reagan to run for president with great zeal (Schuster 1).
During his campaigns, Ronald Reagan promised American voters that he would see that taxes are significantly reduced when they allow him to be their president. True to his words, after he got to White House, Ronald Reagan facilitated the most considerable reduction in American taxes in the history of the U.S. He proposed a strategic tax reduction policy spanning a period of three years and affecting all stakeholders of the economy. This is even though the tax cuts mainly affected people in the high-income category and corporate tax-payers. The reasoning was that these people could convert the tax reduction into investments in the U.S., which would, in turn, help to grow the economy of the U.S. The proposal mentioned above got the approval of the Congress in 1981 July.
This was after Congress had lowered the reduction by a quarter. President Reagan insisted that tax cuts would be an effective way of growing the economy more sustainably than the idea of increasing government spending to grow the economy. Despite this, President Ronald Reagan also increased government spending in some ways. He proposed a massive increase in the military budget to strengthen the armed forces, which had weakened in the 1970s decade (Sandhyarani 1). Congress gave him the go-ahead but with substantial cuts to his initial proposal. This was one of his campaign policies after he promised Americans to increase the United States' military competitiveness in a bid to secure American citizens.
As the Reagan government tried to fulfill its campaign promise to reduce government spending, they sought to make significant cuts in the amount of money spent domestically. This task was challenging as the government was trying to make strategic spending changes in the military. Some aspects of the economy could not be easily controlled, like interest on the national debt. Other aspects of the economy that could not be touched were Medicare and Social Security. This left several small programs that were almost 10% of the budget. Most of the latter programs targeted poor Americans, and most cuts were on these programs (Morris 1). In a nutshell, a reduction in domestic spending was realized but not as it was anticipated during the campaigns.
Other things that Ronald Reagan highlighted during his campaigns are the importance of liberty to the American people. He stressed that the American people would be liberated by the law and consequently empowered to participate actively in nation-building. He also made it clear that he was a proponent for individualism and also for a community that shuns the ideas of communism with all its might.
He had grown to disdain communism with so much intensity that nearly every speech he gave had to make that point to the audience. He was sincere with his beliefs and feelings, and thus he spoke things from his heart. This, together with his impeccable communication skills, earned him a multitude of followers. Also, among his campaign policies was the suggestion of states' limited power in running government affairs (Rosenberg 1). This was meant to ensure that states are answerable to the federal government to ensure that the administration of the states was done correctly.
Major Successes as a politician
Ronald Reagan's presidency was characterized by many successes. Having gotten political experience as the governor of California and having unbeatable oratorical skills from his career in Hollywood, Ronald Reagan was, indubitably, destined for success as the United States president. His success can also be attributed to the prolonged political activism before his election as a governor.
Among Ronald Reagan's significant achievements was the fact that he was the reason why the cold war that had troubled the world for decades came to an end. He was able to engineer the triumph of the U.S. in the cold war and bring the same to an end due to his excellent strategic planning skills and unbeatable communication skills (Cannon 83). For instance, he was very close to the Prime Minister of Britain at the time, a Margaret Thatcher, which enabled him to change the standoff between the United States and countries in the East.
Additionally, the historical speech he delivered in Germany, West Berlin, calling for the demolishing of the Berlin Wall, was a huge step towards the end of the cold war since the Berlin Wall was one of the Cold War cradles in Germany. To prove how critical this speech was to the Germans, the defense minister in German, a Theodore Guttenberg, is currently advocating for the commemorating of President Reagan by naming a street after the former president of the United States.
Also, among Reagan's reasons for making the West emerge victors in the cold war was his ability to form healthy and productive alliances. He maintained close ties to the Israelis, and by so doing, he became the president of the United States who was the "most pro-Israel ever" (D'Souza 57). He had also developed a close alliance with countries in the Middle East, which enabled him to monitor the popularity of Soviet Communism and ensure that it was checked. This ability to form strategic alliances, therefore, made him destroy Soviet Communism, which was a threat to America's advancement.
As the 40 th president of the United States finished his two terms of office, he had a reason to be proud of America's progress during his time as the president of the United States. Among the reasons why he had seen so much success is the breakthrough that his innovative program for revolutionizing the American economy had seen. This program is dubbed the Reagan Revolution, and its primary purpose was to make the American people be able to live without relying heavily on the government. By the end of his two terms, he was convinced that he had honored his campaign pledge by restoring "the great, confident roar of American progress and growth and optimism" (Morris 93).
A myriad of historians believes that Ronald Reagan was the reason why the White House enjoys unequaled trust and honor. This is because the image of the White House had been tarnished by occurrences that took place before Ronald Reagan became the president of the United States. Some of the events include the Vietnam War that had seen a large faction of American citizens losing trust and confidence in their government. This was mostly because the policies implemented during the Vietnam War were authoritative to the extent that young people were being required by the government to go and die on the battlefield. Many American lives were lost as American citizens advocated for the recalling of the troops by the day.
However, after Ronald Reagan became the president, he gave the American presidency a new face by making unequaled progress as far as the American people's welfare was concerned. Other events that had tarnished the image of the American Presidency before Reagan's time were the Watergate Scandal and the Pentagon Papers.
Among the successes that the former president of the United States saw is his ability to stimulate and maintain economic growth through his appropriate application of economic policies, which came to be known as Reaganomics. As controversial as it may be, Reaganomics worked for the United States during Ronald Reagan's presidency. It involved significant economic policies geared towards reducing government spending and counteracting this with a parallel reduction in the rates of taxation of income (Ackerman 1). This was meant to attract investment and subsequently lead to the growth of the economy.
At the same time, the government of the United States focused on reducing regulation and closely monitoring the supply of money to U.S. citizens in a bid to reduce the rates of interest and inflation. By the end of his stay in the White House, President Reagan had accomplished most of the things that he and his supporters had hoped to achieve using the economic policies (Niskanen 1).
For instance, he helped to reduce federal spending by about 1.5% during his time in office. This was amid increased spending in defense. He thus moderated the fiscal trends that had been adopted by prior administrations and did not completely change them. For instance, the central transfers were unscathed as President Reagan moderated other budgetary policies. Such transfers include Medicare and Social Security. He also realized this reduction in federal spending by proposing reductions in the number and budgets of other domestic programs while drawing up his first budget. Corporate tax rates were cut to 34% from a staggering 48% hence attracting investors ("Ronald Reagan" 1).
When President Reagan got into office, there were seven hostages in Iran. Although these hostages are the reason that Reagan became somehow infamous during his presidency, he ensured that they were released from hostage when he got in office, and this can be viewed as an achievement. This is even though analysts suspect that during campaigns, Reagan and his campaign team delayed the release of the hostages, which was being organized by his Democrat counterpart Jimmy Carter.
President Reagan also made major achievements by removing archaic regulations in the airline industry. This included his intervention that led to the breaking down of the union for air traffic controllers. Despite this, the policy platform he created during his presidency saw the creation of approximately 15 million jobs. This meant that the American economy was bound to grow, with an additional 15 million people being involved in nation-building during his presidency.
He also made a substantial investment in the military capability of the United States, which was one of the reasons he was able to make the West emerge victorious in the cold war. His foreign policy of peace went a long way to bring peace to the world since countries were no longer at liberty to engage in war as they thought appropriate. This was also enabled by his investment in the military, which made other countries dread involvement in a war that could invoke the U.S. to intervene.
After building the military capacity of the United States, the Soviet Union was forced to overspend in a bid to equip its military. This is because they were in competition with the United States, and any military move by the United States was counteracted by the Soviet Union. This strategic move, by President Ronald Reagan, of forcing the Soviet Union to overspend in building its military is one of the main reasons why he was able to bring down the latter (McDouglas 1).
The monetary policy did not produce the best results, but its improvement during Ronald Reagan's time cannot be ignored. Reagan adopted a policy initiated in 1979 that was meant to reduce the growth of money and consequently reduce interest and inflation rates. Strategic interventions in the foreign exchange markets also had an impressive effect on the value of the dollar.
Failures of President Ronald Reagan
Although President Reagan enjoyed two successful terms in office, he also had a few hiccups during his time as the United States president. Among the dark days of his presidency is the period in which the Iran-Contra Affair was publicized. A score of political activists and historians consider this time as the lowest point that the presidency of Ronald Reagan reached.
President Reagan had shown a long-standing disdain for Soviet Communism, and he was using all means possible to fight it. As a result, he made efforts to give financial and training support to anti-communist insurgencies like the Contras, who he regarded as "the moral equivalent of our Founding Fathers" (Wolf 1). This was amid legislation that prevented the involvement of the CIA in Nicaragua, the base of the Contras in fighting communism. It was, therefore, nearly impossible for President Reagan to give financial support to the Contras. Then there came a chance for the president to show his support to the Contras.
With Iran and Iraq at war, Iran sought to buy U.S. weapons. Despite the rules against the selling of military equipment to Iran, McFarlane consulted the president, explaining that the sale would give the U.S. a chance to influence the Middle East. The president had been guilty about his inability to set free seven hostages held by the Iranian government (Neufville 1). He, therefore, accepted the deal on condition that the American hostages would be freed. In the process of the weapons-for-hostages agreement, it was found that some of the money that was supposedly paid to the CIA was not paid.
Thorough investigations showed that the funds had been diverted to the Contras, hence the phrase Iran-Contra Affair. This affair seriously affected Reagan's reputations as he could not disclose the truth about the transactions since they were against the law. President Reagan suffered a lot of embarrassment as people sought to know his involvement in the weapons-for-hostages deal. This is because the answers he gave to the press were very inconsistent, and they showed that there was a lot of information that the president was not willing to give out. The Iran-Contra Affair saw several government officers resign, and others tried to agree (Gregory 1).
President Reagan also disappointed his supporters with his seemingly uncontrolled spending in defense, which hurt his efforts to reduce federal spending. His first term was characterized by significant growth in defense spending, which was higher than his campaign proposals. His reduction of federal spending was, therefore, not significant when compared to national output. In 1989, when President Reagan was in office, federal expenditure decreased to 22.1 of GDP from a previous 22.9 in 1981 with slight increments between the years. His supporters were greatly disappointed by his administration. The federal deficit and federal debt were also unimpressive as President Reagan retired after two terms (Gregory 1).
Social Life
He had strong faith with much love for his family as well as his country. Reagan married his first wife, Jane Wyman, in 1940. They had met at a function where Reagan was filming Brother Rat, one of his films. After they were married, they were blessed with two kids. The first was their biological daughter Maureen Elizabeth who was born in the year 1941, and an adopted son, Michael Edward. He was adopted by the family in the year 1945. In 1947, the family lost their third child, born prematurely and lived for only a day. Jane divorced Reagan in the year 1949 as her career flourished while that of her husband stagnated due to the war's effects. She also won custody over their two children.
In 1951, when Reagan was serving as the president of SAG, he was approached by a lady who was being mistaken for a communist because she shared her name with another lady. She was Nancy Davis, and she was very concerned about the false identity she was being given because she was an actress. The two agreed that they would go out for dinner as the young actress explained her predicament to Reagan.
They met for dinner and started dating. In early 1952, the Hollywood couple got engaged, and barely three months later, the couple married with their two friends as their only witnesses. In October of the same year, the couple was blessed with Patricia Ann, a daughter, and six years later, Ronald Prescott, Reagan's son with Nancy, was born. Michael married and gave the couple Cameron and Ashley as their grandchildren. So far, Reagan has been the only U.S. president to have separated from his wife.
Having participated in several co-curricular events during his schooling days, President Reagan had an excellent social foundation and a healthy interaction with other people, especially in the jurisdiction of duties. During college, his participation in the football team won him a career as a Sports Announcer on the radio after completing his college. He was also involved in the swimming club during his college days and developed enviable skills in interpersonal relationships.
However, much of his eloquence development can be attributed to his career in Hollywood, where he was an actor. His ability to relate with others and do good things without monopolizing credit for them is one main reason why President Reagan was able to become the fortieth president of the U.S. This is because he generously campaigned for other people like President Nixon and Ford without even considering himself as a potential presidential candidate. This worked to his advantage in that he got to be known to the electorate, and by making his ideas known to them, they were able to judge him and consider him a potential president. His supporters approached him after campaigns and urged him to run for governorship in California and later for president.
Regardless of the right policies that President Reagan had during his campaign for the presidency, he had a lot of critics and haters. During the time, some of the members of the press were relentlessly suggesting that he was dying his hair due to his age. Others suggested that having been an actor who read scripts written to him by other people, he was unable to come up with anything reasonable. They suggested that Reagan was using other people to write his speeches, which he delivered perfectly due to his experience in Hollywood. This prompted Reagan to adopt a different approach in addressing audiences. He would ensure that the speech sessions were interactive, with his speech being guided by the responses from the audience.
Last days of Ronald Reagan
During his last days in office, the former President Ronald Reagan started experiencing memory problems. He once joked with his personal doctor in the White House during a check-up session, "I have three things I want to tell you. The first is that I am experiencing problems with my memory. I cannot remember the other two" (Reagan 39). After his retirement, he was found with Alzheimer's disease.
He opted to make the official diagnosis public instead of keeping it to himself and his family, and thus he wrote an open letter to the public to this effect. The letter was dated 1994, the 15th day of November. After this diagnosis and public announcement of his condition, the former president's health continually worsened. His memory was in such a bad condition that he, his wife, and his aides feared that he might trip in a public place while making a speech. Ten years after his Alzheimer's diagnosis, he died. This was on the 5 th day of June in 1994 when he was 93 years of age.
Reagan's career in politics was, in a way, delayed. Until to date, he still is the oldest president of the United States of America. He was inaugurated at the age of seventy years. During his time in office, Reagan had gained the confidence of the civilians in his regime as a governor and with his policies and political views according to many Americans' views on his administration. Therefore, his election was like no other as he got more electoral votes ever received by a candidate vying for the presidency in the United States.
With the discussion above, it is clear that President Reagan was a good leader. Except for the period during which the Iran-Contra Affair was made known to the public, the American people trusted him and believed he was the most honest president ever. He always made his intentions and predicaments known to the public, which made it easy for the public to know the reasons for his actions.
He was a leader who was committed to the welfare of the American people because, during his presidency, many things changed for the better in the U.S. First, he negotiated the release of hostages who were being held in Iran. This was an achievement since the hostages were captured during the James Carter regime, and by taking it as his duty to free the hostages, he made the public respect and trusted the White House. He also came up with the aforementioned economic policies, which helped to repair the American economy. This was a great achievement because some critical economic parameters were not appealing, as President James Carter left office.
For instance, interest and inflation rates were on the rise, and federal spending was uncontrolled. He took a conservative approach while reducing tax rates to attract investment, and by the end of his two terms as the president of the U.S., a lot had changed for the better as far as the economy of the U.S is concerned. Most of these things were highlighted in his campaign for the presidency and, thus, he did accomplish his promises though some were not exactly completed.
Despite the turbulence he experienced in his first marriage, President Reagan was a dedicated family man who loved his wife and children alike. He was very close to the children he had with his divorced wife, and he shared an unbreakable bond with his wife. His family supported each other even during the difficult times of his presidency. For instance, during the assassination attempt of the president, his wife was by his side until he recovered.
After weeks in a coma and as he took his last breath, he opened his eyes and looked at his wife in the eye with clear eyes, signifying the bond they shared. As he died, he had all family members with him, showing how close the members of the family were. He was a man who respected people, and before he came into the political limelight, he acted due to public demand. In a nutshell, President Reagan died knowing that he had made a great and patriotic contribution to his country and expecting the best for the U.S. in the future.
Works Cited
Ackerman, Frank. Reaganomics: rhetoric vs. reality . Boston, MA. South End Press, 1982. Print.
Cannon, Lou. President Reagan: The Role Of A Lifetime . New York. Bell & Bain, 2000. Print.
D'Souza, Dinesh. How an Ordinary Man Became an Extraordinary Leader . New York. Wadsworth Publishing, 1999. Print.
Gregory, Anthony. "Ronald Reagan's Good Rhetoric, Bad Policies, and Vile Followers". 2004. Web.
McDouglas, Henry. "Small town to Tinseltown". 2007. Web.
Morris, Edmund. A Memoir of Ronald Reagan . California. Barnes & Noble, 2000. Print.
Morris, Edmund. " Ronald Reagan – Domestic Policy ". 2001. Web.
Neufville, Robert. "Losing Reagan's Legacy". 2010. Web.
Niskanen, William. "The Concise Encyclopedia of Economics: Reaganomics". 1988. Web.
Nosotro, Rit. "Ronald Reagan, The 40 th President of the United States". 2003. Web.
Profiles of U.S. Presidents. "Ronald Reagan – Presidential Campaigns". 2000. Web.
Profiles of U.S. Presidents. "Ronald Reagan – Governor of California". 2001. Web.
Reagan, Nancy. Ronald Reagan: An American Hero: His Voice, His Values, His Vision . New York. DK Publishing, 2001. Print.
Rosenberg, Jennifer. "Historical Importance of President Ronald Reagan". 2010. Web.
Samuelson, Davies. "Ronald Reagan: general characteristics". 2003. Web.
Sandhyarani, Ningthoujam. "Interesting facts about Ronald Reagan". 2009. Web.
Schuster, Simon. "The Campaign". 2000. Web.
Wolf, Julie. "The Iran-Contra Affair". 2000. Web.
Wroe, Ann. Lives Lies and the Iran-Contra Affair . New York. St. Martins Press,1992. Print.
40. Ronald Reagan. "Ronald Reagan". Web.
Chicago (A-D)
Chicago (N-B)
IvyPanda. (2021, April 21). Ronald Reagan as a President and a Person. https://ivypanda.com/essays/ronald-reagan-as-a-president-and-a-person/
"Ronald Reagan as a President and a Person." IvyPanda , 21 Apr. 2021, ivypanda.com/essays/ronald-reagan-as-a-president-and-a-person/.
IvyPanda . (2021) 'Ronald Reagan as a President and a Person'. 21 April.
IvyPanda . 2021. "Ronald Reagan as a President and a Person." April 21, 2021. https://ivypanda.com/essays/ronald-reagan-as-a-president-and-a-person/.
1. IvyPanda . "Ronald Reagan as a President and a Person." April 21, 2021. https://ivypanda.com/essays/ronald-reagan-as-a-president-and-a-person/.
Bibliography
IvyPanda . "Ronald Reagan as a President and a Person." April 21, 2021. https://ivypanda.com/essays/ronald-reagan-as-a-president-and-a-person/.
An American Life: Ronald Reagan
Ronald Reagan's Presidency and His Incompetence
The Political Rise of Ronald Reagan
Ronald Reagan's American Presidency and Revolution
The Period of the Ronald Reagan Government
The Speeches of Lyndon Johnson and Ronald Reagan
Reagan and the Arms Race
Ronald Reagan and Bill Clinton - Leaders Comparison
Ronald Reagan Revolution Through Obama
President Ronald Reagan vs. Premier Mikhail Gorbachev
The Heroic Deeds of George Washington
Franklin Delano Roosevelt as an Admirable Historical Figure
Richard M. Nixon and Gerald R. Ford as Presidents
The Best American Presidents from 1824-1865
Bill Clinton's Impeachment from Post-9/11 Perspective
"Tear Down This Wall": Ronald Reagan and the End of the Cold War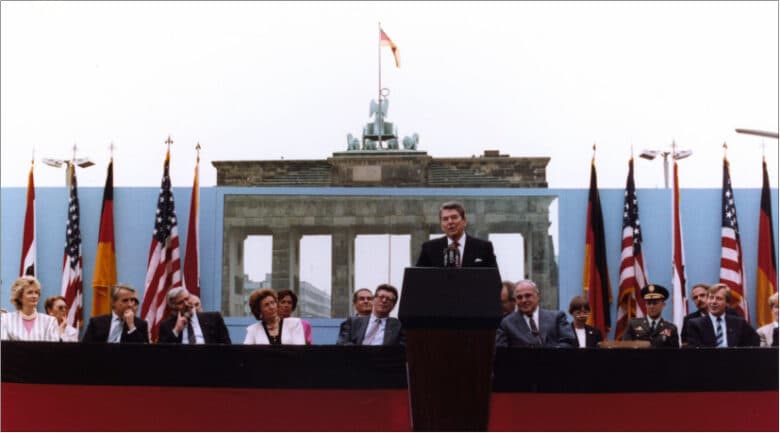 Written by: Bill of Rights Institute
By the end of this section, you will:.
Explain the causes and effects of the end of the Cold War and its legacy
Suggested Sequencing:
Use this decision point after students have read the introductory essay to introduce foreign policy milestones during Reagan's presidency. This decision point can be used with  The Iran-Contra Affair  Narrative; the  Ronald Reagan, "Tear Down this Wall" Speech, June 12, 1987  Primary Source; and the  Cold War DBQ (1947–1989)  Lesson.
In the wake of World War II, a Cold War erupted between the world's two superpowers—the United States and the Soviet Union. During the postwar era, the contest between their respective capitalist and communist systems manifested itself in a nuclear arms race, a space race, and several proxy wars. In the 1960s and 1970s, as the United States fought the Vietnam War and struggled internally with its aftermath and a faltering economy, the Russians seemed ascendant. Increasing oil prices globally led to a revenue windfall for oil-rich Russia, which paid for a massive arms buildup and supported communist insurrections that Russia backed in Asia, Africa, and Latin America.
Eventually, the policy of détente decreased tensions between the two countries and led to their signing the Strategic Arms Limitation Treaty (SALT) in 1972. SALT I, the first of two SALT agreements, limited the number of nuclear missiles either country could possess and banned the building of antiballistic missile (ABM) systems used to defend against nuclear strikes. The use of ABMs would have upset the stalemate represented by the possibility of mutual assured destruction (MAD)—the obliteration of both parties in a nuclear war—because it would allow one side to strike first and then defend itself against retaliation.
The December 1979 Soviet invasion of Afghanistan to prop up a puppet communist regime led President Jimmy Carter to seek increased military budgets and to withdraw from Senate consideration the recently signed SALT II treaty, which would have reduced both countries' nuclear missiles, bombers, and other delivery vehicles. When Ronald Reagan was elected president in 1980, he rejected détente and instituted a tough stance with Soviets designed to reverse their advances, topple communism in Eastern Europe and the Soviet Union, and win the Cold War. His administration supported freedom in Eastern Europe and the Polish resistance movement known as Solidarity; armed fighters resisting communism around the world, including the  mujahideen  in Afghanistan; and increased military spending to support peace through strength and to bankrupt the Soviet economy if it tried to match the increases. Reagan also launched an ideological crusade against the Soviet regime for violating inalienable rights and liberties.
For decades before coming into office, Reagan had criticized the spread of Soviet communism and the danger it posed. He compared communism to Nazism and totalitarianism, characterized by a powerful state that limited individual freedoms. In a 1964 televised speech, Reagan told the American people he believed there could be no accommodation with the Soviets.
We cannot buy our security, our freedom from the threat of the bomb by committing an immorality so great as saying to a billion human beings now in slavery behind the Iron Curtain, "Give up your dreams of freedom because to save our own skins, we are willing to make a deal with your slave-masters."
Shortly before he became president, Reagan told an aide: "My idea of American policy toward the Soviet Union is simple, and some would say simplistic. It is this: We win and they lose."
Reagan also specifically targeted the Berlin Wall, erected by communist East Germany in 1961 to separate East and West Berlin. In a 1967 televised town hall debate with Robert Kennedy, Reagan argued, "I think it would be very admirable if the Berlin Wall should . . . disappear." He continued, "We just think that a wall that is put up to confine people, and keep them within their own country . . . has to be somehow wrong." In 1978, he visited the wall and was disgusted to learn the story of Peter Fechter, one of the first among hundreds who were gunned down by East German police while trying to escape to freedom.
Americans knew Ronald Reagan was an uncompromising Cold War warrior when they elected him president in 1980. Over the heads of many in the State Department and the National Security Council, he instituted controversial policies that reversed détente because he thought it had strengthened and emboldened the Soviets during the 1970s. He joked that détente was "what a farmer has with his turkey—until Thanksgiving Day."
Reagan also pressed an unrelenting ideological attack on communism in stark moral terms that pitted it against a free society. In 1981, he asserted at the University of Notre Dame that "The West won't contain communism, it will transcend communism . . . it will dismiss it as some bizarre chapter in human history whose last pages are even now being written." In a 1982 speech to the British Parliament, he said communism ran "against the tides of history by denying human freedom and human dignity" and predicted that the Soviet regime would end up "on the ash heap of history." The Berlin Wall was "the signature of the regime that built it." During that trip, Reagan visited the wall and said, "It's as ugly as the idea behind it." In a 1983 speech that made the supporters of a softer line toward the Soviets cringe, he called the Soviet Union an "evil empire."
In June 1987, Reagan was in West Berlin to speak during a ceremony commemorating the 750th anniversary of the city and faced an important choice. The Berlin Wall was one of the most important symbols of the Cold War between the United States and the Soviet Union, and a symbol of communist oppression. He could confront the Soviets about the injustice of the wall, or he could deliver bland remarks that would satisfy the members of the American foreign policy establishment who wanted to avoid conflict. He decided to deliver a provocative speech demanding an end to the oppression of the wall and of communism.
Many officials in Reagan's administration and in the allied West German government were strongly opposed to his delivering any provocative words or actions during the speech. The West Germans did not want the speech to be given anywhere near the wall and sought to avoid what might be perceived as an aggressive signal. The German Foreign Ministry appealed to the White House, but to no avail. Some members of the administration were even more concerned. At the time, the United States was in the midst of Strategic Arms Reduction Treaty (START) negotiations with the U.S.S.R., and officials did not want to jeopardize the progress they had made by undermining the Soviet leader so close to home. As a result, Secretary of State George Shultz, Chief of Staff Howard Baker, and the U.S. Embassy in Bonn (the West German capital) read the drafts of Reagan's speech and repeatedly implored the president and his speechwriters to tone down the language. Deputy National Security Advisor Colin Powell and other members of the National Security Council were particularly adamant and offered several revisions of the speech. Reagan listened to all the objections and unalterably decided, "I think we'll leave it in." He would not be deterred from challenging the Soviets and communism.
The stark moral difference between the systems on either side of the Berlin Wall was evident on June 12. Reagan and his team arrived in West Berlin and encountered some protesters who freely voiced their dissent at his appearance. He also spoke to reporters and nervous German officials who feared the fallout over an antagonistic speech. As he told them, "This is the only wall that has ever been built to keep people in, not keep people out." In East Berlin, in contrast, the German secret police and Russian KGB agents cordoned off an area a thousand yards wide on the other side of the wall from where Reagan was to speak. They wanted to ensure that no one could hear his message of freedom.
Reagan stepped up to the podium to speak, with the Brandenburg Gate and the imposing wall in the background. He told the audience, "As long as this gate is closed, as long as this scar of a wall is permitted to stand, it is not the German question alone that remains open, but the question of freedom for all mankind." In the middle of the speech, Reagan directly challenged Soviet General Secretary Mikhail Gorbachev, who wanted to reform communism in an attempt to save it. He delivered the line that had caused so much consternation among American and German officials: "If you seek peace, if you seek prosperity for the Soviet Union and eastern Europe, if you seek liberalization: Come here to this gate! Mr. Gorbachev, open this gate! Mr. Gorbachev, tear down this wall!" Reagan finished the speech by predicting the wall would not endure. "This wall will fall. For it cannot withstand faith; it cannot withstand truth. The wall cannot withstand freedom." Reagan took responsibility for causing a diplomatic furor because he believed in universal ideals of freedom and self-government. And he understood the power of using a dramatic moment to promote American ideals.
A year later, Reagan addressed the students at Moscow State University. "The key is freedom," he told them. It was an ideal that had been at the core of his political philosophy and public statements for 50 years, since the dawn of the Cold War. In a statement that reflected his own sense of responsibility for defeating communism and defending freedom, he told them: "It is the right to put forth an idea, scoffed at by the experts, and watch it catch fire among the people. It is the right to dream—to follow your dream or stick to your conscience, even if you're the only one in a sea of doubters."
In applying military, economic, moral, and ideological pressure against the system to facilitate its collapse, Reagan was joined by British Prime Minister Margaret Thatcher, Pope John Paul II, Soviet dissident Alexander Solzhenitsyn, Solidarity leader Lech Walesa, and others who fought for democracy and freedom. No one imagined the Berlin Wall would fall only two years later on November 9, 1989, as communism collapsed across Eastern Europe, or that the Soviet Union would formerly dissolve by the end of 1991.
Review Questions
1. The Cold War manifested itself through all the following except
a nuclear arms race
the space race
direct military conflict between the United States and the Soviet Union
2. The massive Soviet arms buildup during the 1960s and 1970s was financed by
increased oil prices globally
mineral wealth gained from Afghanistan
increased Soviet industrial productivity
surplus tariffs from the trade war with the United States
3. Tensions between the United States and the U.S.S.R. increased in the 1970s with the
signing of the SALT Treaty in 1972
banning of the antiballistic missile system
Soviet invasion of Afghanistan
policy of détente
4. The president most often credited with advocating policies leading to the collapse of the Soviet Union was
Richard Nixon
Jimmy Carter
Ronald Reagan
George H. W. Bush
5. The Reagan administration challenged Soviet influence by
supporting the Solidarity movement in Poland
refusing to get involved in the Afghanistan conflict
embracing unilateral nuclear disarmament
continuing the policy of détente
6. For President Ronald Reagan, the "evil empire" confronting the world was
Afghanistan
Communist China
the Soviet Union
7. Events marking the end of the Cold War included all the following except
Eastern European uprisings against communism
the tearing down of the Berlin War
the disintegration of the U.S.S.R.
the end of communist rule in China
Free Response Questions
Explain how détente led to a lessening of nuclear tensions between the United States and the Soviet Union in the 1970s.
Compare President Reagan's attitudes and policies toward the Soviet Union with those of his predecessors.
AP Practice Questions
"But in the West today, we see a free world that has achieved a level of prosperity and well-being unprecedented in all human history. In the Communist world, we see failure, technological backwardness, declining standards of health, even want of the most basic kind —too little food. Even today, the Soviet Union still cannot feed itself. After these four decades, then, there stands before the entire world one great and inescapable conclusion: Freedom leads to prosperity. Freedom replaces the ancient hatreds among nations with comity and peace. Freedom is the victor. And now—now the Soviets themselves may, in a limited way, be coming to understand the importance of freedom. We hear much from Moscow about a new policy of reform and openness. . . . There is one sign the Soviets can make that would be unmistakable, that would advance dramatically the cause of freedom and peace. General Secretary Gorbachev, if you seek peace, if you seek prosperity for the Soviet Union and Eastern Europe, if you seek liberalization: Come here to this gate. Mr. Gorbachev, open this gate. Mr. Gorbachev—Mr. Gorbachev, tear down this wall!" Ronald Reagan, Remarks at the Brandenburg Gate, June 12, 1987
Refer to the excerpt provided.
1. The sentiments expressed in the excerpt contributed to which of the following?
An end to the war on terrorism
Conflicts in the Middle East
The fall of the Soviet Union
The attacks on the World Trade Center and Pentagon on September 11, 2001
2. The Soviet conditions referred to in this excerpt most directly resulted from
the end of World War II
collective security agreements
the creation of the United Nations
3. This excerpt was written in response to
Cold War competition extending into Latin America
postwar decolonization
efforts to seek allies among nonaligned nations
political changes and economic problems in Eastern Europe
Primary Sources
Reagan, Ronald. "Remarks on East-West Relations at the Brandenburg Gate in West Berlin." June 12, 1987.  https://teachingamericanhistory.org/library/document/speech-at-brandenburg-gate/
Reagan, Ronald. "Remarks on East-West Relations at the Brandenburg Gate in West Berlin." June 12, 1987. Reagan Foundation Video.  https://www.youtube.com/watch?v=5MDFX-dNtsM
Suggested Resources
Brands, H. W.  Reagan: The Life . New York: Doubleday, 2015.
Busch, Andrew E.  Ronald Reagan and the Politics of Freedom . Lanham, MD: Rowman and Littlefield, 2001.
Gaddis, John Lewis.  The Cold War: A New History . New York: Penguin, 2005.
Hayward, Steven F.  The Age of Reagan: The Conservative Counterrevolution, 1980–1989 . New York: Three Rivers Press, 2009.
Lettow, Paul.  Ronald Reagan and His Quest to Abolish Nuclear Weapons . New York: Random House, 2005.
Ratnesar, Romesh.  Tear Down This Wall: A City, A President, and the Speech that Ended the Cold War . New York: Simon and Schuster, 2009.
Ronald Reagan Presidential Library and Museum website.  https://www.reaganfoundation.org/library-museum/
Schweizer, Peter.  Reagan's War: The Epic Story of His Forty-Year Struggle and Final Triumph Over Communism . New York: Doubleday, 2002.
Related Content
Life, Liberty, and the Pursuit of Happiness
In our resource history is presented through a series of narratives, primary sources, and point-counterpoint debates that invites students to participate in the ongoing conversation about the American experiment.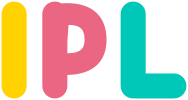 Essay On Ronald Reagan Influential
Reagan: The Most Influential Some people may think any of the 45 United States Presidents are corrupt politicians, that they are only trying to accomplish reelection or simply making them stand out in history. Although, there is one president who stood out amongst them all, who "was committed to absolute integrity. His trustworthiness was recognized by those he dealt with in Congress, in politics, and foreign leaders throughout the world" (Meese). That man is Ronald Reagan , aka. "The Great Communicator," who, when listing the top presidents in American history, would be towards the top every time. As evident throughout his life, Ronald Reagan is indeed one of the most influential citizens of American history. For starters, Ronald Reagan was not only the most inspirational American in U.S. history, but he also lived the real American dream. He was the Average Joe born in the suburbs with a middle class family. It was then in his hometown of Dixon, Illinois that he learned, "the love and common sense of purpose that unites families and communities …show more content…
To be a good leader, one of the needed characteristics is to be a great communicator for the people. After and even during his two terms of the president, they gave Ronald Reagan the nickname, "The Great Communicator." Reagan not only gave some of the most quotable speeches of any president, but he also pulled countries and the entire world closer together. A short sentence that best describes his actions would be, "(Reagan) had a way with people – especially in the political arena he had a great ability to pull people together, bring them to the side of peace and freedom and inspire them to encourage others to do the same. Reagan's contagious enthusiasm and optimism for democracy was spreading, and he was recruiting allies in the cause of freedom everywhere he traveled or spoke" (Other Important Presidential
Click here to unlock this and over one million essays
The Pros And Cons Of Ulysses S. Grant
Ulysses S. Grant is the face you see when you receive a fifty dollar bill. But when you look at the face, what do you think? Do you think of greatness? Do you feel secure? United States currency is supposed to represent what we stand for as a nation.
Ronald Reagan's Presidential Power: End Of The Cold War
Presidential Power Ronald Reagan served as America's 40th president. Reagan managed to cut taxes, increase defense spending, negotiate a nuclear arms reduction agreement with the Soviets and is credited with helping to bring a quicker end to the Cold War. I think that president Reagan used his presidential powers properly in order to achieve what needed to be done. Ronald Reagan was president as the Cold War was raging worse than it had ever before. Reagan used his executive power, Commander in Chief, to put up resistance against Mikhail Gorbachev and push his defensive strategy.
What Are Ronald Reagan's Major Achievements
Ronald Reagan was one of the best presidents of the United States and was known for good reasons, this essay will tell you about him and his accomplishments. Ronald reagan was born on February, 6th, 1911 in Tampico Illinois. His parents John Edward Reagan and Nelle Wilson Reagan. When Ronald Reagan was in school he was an athlete and the student body president he graduated from dixon high school and as a summer job he got a job as a lifeguard and has said to have saved over 70 people from drowning. Ronald Reagan served as the governor of California for two years and was part of the republican party.
How Was Ronald Reagan Successful
Once Reagan had taken office on January 20, 1981 the Civil Rights Movement has already taken place. African Americans had gained rights under the new amendments made to end slavery, gain equal voting right, and due process. Previously, the economy was still recovering from the great depression and resources used in the Vietnam War. The Vietnam war brought the fight against communism into perspective because we needed to find new battle tactics to fight against Vietnam. Previously, the US hadn't sent in troops a majority of the time to try to help the containment of communism.
Margaret Thatcher Eulogy: President Ronald Reagan
Margaret Thatcher Eulogy Literary Devises On June 11th 2004 Margaret Thatcher who use to be the former prime minister of Great Britain gave a eulogy on United States former President Ronald Reagan. Margret Thatcher speaks of four aspects of character about President Reagan. She describes him as Cheerful, Graceful, a firm leader, and hopeful for the future of the world and Russia. Margaret Thatcher described President Reagan in all these ways using many literary and Rhetorical devises here are them.
Ronald Reagan's Accomplishments
( Biography) To this day Reagan is considered by many to be one of the greatest presidents in U.S. history. He helped Bring an end to the era of communism. All of these things would not have happened if he had not been successful as an actor which shifted his political views. Ronald Reagan died in his home in 2006 at the age of
Ronald Reagan Informative Essay
Ronald Reagan Ronald Reagan was a character who optimized many of the people when things went very poorly. Many people said his personality was courage, courage that was natural to him, and a courage that was ultimately contagious. He also did do so much more like creating Reaganomics, strengthening nations, and improving many things in the economy. He also did many things that helped out the people, which was his main goal.
Abraham Lincoln Informative Essay
Over hundreds of years America has had many presidents, some able to complete the tasks at hand, but many were not worthy of leading this nation. President Abraham Lincoln was one of the few who led the United States of America with great strength and courage. Abraham Lincoln was the best U.S. president because he had a great impact on ending slavery and he was one of the greatest natural strategists and leaders of all time. Abraham Lincoln is considered to be America 's wisest president. Abraham Lincoln, "proved to be a shrewd military strategist and a savvy leader during what became the costliest conflict ever fought on American soil."
Rhetorical Analysis Of A Time For Choosing
Vargas 5 Ronald Reagan: America's Leading Man Ronald Reagan, only movie actor to become president, was recognized for his conservative republicanism, fervent anticommunism, policies contributing to demise of the Soviet Union, appealing personal style, skilled as an orator which earned him the title "Great Communicator." (Britannica) However, Reagan didn't get this recognition easily, he worked really hard to get to there. Reagan got his start in politics in a televised 1964 address.
Compare And Contrast Ronald Reagan And Bill Clinton
Ronald Reagan was an American politician who had become the 40th President of the United States of America. He had served eight years from 1981 till 1989. He was the President that would restore prosperity to United States and achieve "peace through strength" as they say. One of the top achievements that Reagan had accomplished
Accomplishments Of President Ronald Reagan
President Ronald Reagan was one of the best Presidents in the history of the U.S. because of the goals and achievements that were resolved in the economic system as well as his peacefully problem-solving skills overseas. He loved America and was not shy about saying that. He did a lot of things during the 80s and believed in less government and more of the people's independence in certain decisions. The role of the U.S. President is the symbol of America.
Pros And Cons Of The Reagan Era
Katherine Suarez America in the 80's Dr. Madera M Edwards September 24, 2017 The Regan Era During a time when the United States suffered a worsening of the domestic economy, marked by the high rate of unemployment and inflation. Ronald Reagan addressed the American people as a Messiah. He led a growing conservative population called "New Right."
Comparing Presidents Reagan And Roosevelt's Success
Every president is either praised for helping advance a nation, or castigated for not doing anything. The success of a president is reliant on the success of the country. It seems that no matter the amount of work they put in during their time in office someone always has negative comments. If the majority of the country doesn't stand behind the president nothing will be accomplished. The people are needed to help vote on bills put in place along with voting on who would make the best representatives.
Ronald Reagan And The Conservative Movement
Ronald Reagan was elected in 1980. He had disenchantment with government and politics in his past. Not only was he in depth and acknowledged with the operation of politics, but was as well in depth with the intricacies of entertainment. His presidential election contained a transformation that was at the least of most American's expectations, with his past of show business. His beginning to presidency was the point of a convergence, which that involved his acting career, and then becoming a dominant figure in politics, and in the nation.
Ronald Reagan Was The Best President
In America we have had many presidents, they have done their job to get America this far. I would have to say that president Ronald Reagan would be my choice in who I think was the best President. I know I wasn 't alive when he was president but if I could I would like to live that time period. President Ronald Reagan was the 40th president. When president Reagan was elected on November 4, 1980 he was the oldest man ever elected at the age of 69.
More about Essay On Ronald Reagan Influential
Related topics.
President of the United States
United States
Democratic Party
Richard Nixon
Ronald Reagan
United States Congress

Ronald Reagan Essays
Ronald reagan.
Ronald Reagan was a very popular person before, during, and after his time of presidency. He went from a mere radio announcer, to the head of the United States of America. Ronald had defeated most of the world's problems with Communism, improved the economy, and handled terrorist threats like a pro. Ronald quickly took America's heart with his honorable deeds and doings. He was very famous by the time he became deceased. (Ronald Reagan Facts.) Ronald Reagan was born on the 6th of February, in the
President Ronald Reagan Ronald Reagan was born on February 6, 1911 in Tampico, Illinois (Huckshorn 1). He was born in a small apartment above the Pitney General Store (Life Before 1). John Edward Reagan (his father) was a shoe salesman that was an alcoholic. The first time he saw his son he said, "For such a little bit of a fat Dutchman, he makes a hell of a lot of noise, doesn't he" (Life Before 1). This led to his nickname, "Dutch." Reagan's father barely had a grade-school education, but he
Ronald Reagan was one of the most influential presidents in American history; yet he is one of the least talked about in present day history books. President Reagan was not an Ivy League rich-kid or raised in a politically motivated family. He was a midwestern boy who played football and worked his way through college. President Reagan had visions for the future of this country. Reagan realized he wanted to lead the country during his time working in California, in the Screen Actor's Guild. He was
In presidency, character is everything. Born on February 6, 1911, Ronald Reagan, "Dutch," never knew that he would grow up to be famous. He served two terms as governor of California, but before that he starred in Hollywood films. Originally a liberal Democrat, Reagan ran for the U.S. presidency as a conservative Republican and won, his term beginning in 1980. Ronald Reagan became the oldest President elected when he took office as the 40th President of the United States. He was also the first U
Biography Of Ronald Reagan
I would probably vote for Ronald Reagan. I felt as if he was the best president that my group researched. I really liked all of his policies, and I thought they made a great impact on America. Ronald Reagan was a Republican, which meant that he favored having a free market, limit government regulation of industry, and allowing individuals to help the needy. Republicans are also against same-sex marriage and in the case of abortion, they are pro-life. Ronald Wilson Reagan, which is Ronald's full name
Ronald Reagan Biography
about a great man in American history. He was an over-achiever and excelled in many areas. He was an actor, an athlete, a spokesman, and the 40th president of the United States. His name was Ronald Wilson Reagan. Ronald Reagan was born on Feb 6, 1911 in Tampico, Illinois. His parents were Jack and Nelle Reagan and an older brother named Neil. He and his family then moved to Dixon, Illinois. He attended Dixon High School. He played basketball, football, track, performed in plays, and was also a lifeguard
Ronald Reagan Conservative
President Ronald Reagan rode into the presidency on a wave of conservatism. Sick of the liberal ideals of the Great Society and the New Left, the conservative side of America began to show its face, and in 1980, helped the Republican Party defeat the Democrats. When the conservatives came to power, there were multiple issues that they wanted to tackle. Though the problems of the time begged for economic reforms, the conservative agenda was also aiming to make social changes. The era when Reagan came to
Ronald Reagan Influence
RONALD REAGAN AND HOW HE INFLUENCED THE WORLD A student leader, lifeguard, football player, radio announcer, actor, soldier, state governor, and finally, 40th President of the United States. Who is a man who had done all of this in a lifetime? Mr. Ronald Reagan. President Reagan was an incredibly effective president during the time of the Cold War because he practically shut down the Cold War, brought back the employment in America, and lastly he was a leader both in and out of office. He was raised
Ronald Reagan Qualities
Growing up in Dixon influenced Reagan later on as president (Reagan 27). Ronald claimed that living in a small town is a good foundation for anyone who decides to enter the world of politics. (Reagan 28). He suggests this because he feels as if you get to meet people as individuals and not as members of a special interest groups (Reagan 28). He states, "Despite the differences, most people have a lot in common: Every individual is unique, but we all want freedom, liberty, peace, love and security
Ronald Reagan Administration
administrations that were not trusted, America elected Ronald Reagan by a landslide margin of victory. At sixty-nine years old, he was the oldest President to be elected. He was born in a small town in Illinois and served two terms as California governor starting in 1966. Reagan's track record proved to be very strong and included welfare cuts, decreasing the number of state employees, and halting radical student protesters. Like other GOP members, Reagan came into office promising to limit the power of
Ronald Reagan Beliefs
2014 President Ronald Reagan Ronald Wilson Reagan served two terms as the 40th president of the United States of America. Reagan was known for having a strong faith in the goodness of people. In college he was known as, "the jack of all trades" for excelling in everything he did ("Life Before the Presidency"). President Reagan's beliefs gave him lots of respect from citizens around the world. One of his main beliefs was that peace comes with strength. I believe that Ronald Reagan was a great president
Essay On Ronald Reagan
President Ronald Reagan is one of the most known American politicians of all time. He helped redefine the purpose of government and pressured the Soviet Union to end the Cold War and has surpassed odds many presidents would never accomplish. Even though his terms as president caused some problems he solidified the conservative agenda for decades after his presidency. Ronald Regan was born in Tampico, Illinois on February 6, 1911 to John Edward "Jack" Reagan and Nellie Wilson Reagan. He studied
Ronald Reagan is one of the most popular presidents in America according to http://us-presidents.insidegov.com he ranked #7 on the scale from least popular to most popular. Despite Ronald Reagan being an actor for most of his life, Ronald Reagan served as an inspirational president who had overcome many of America's biggest problems such as the economy, unemployment, and more. Ronald once said, "If they can't see the light, make them feel the heat." His background with the government showed us
Ronald Reagan Impact
Ronald Reagan was a man of many talents from sports, to acting, and finally politics. Reagan sought "peace through strength"; meaning that in order for us to have peace he would need the strength or power to provide us with just that. Having two terms in office it seems like Reagan was satisfied with most of what he could change in the U.S. He caused many differences throughout the nation; he made an impact. Ronald Reagan was the 40th president of the United States of America; holding his seat from
demanded the berlin wall to fall, the man that was known as "jake of all trades", the man that has saved more than 50 people from drowning, the man that has started in more than 50 movies. The man that has achieved much more than I just said. I am Ronald Reagan. I went to Dixon High School. I loved acting, storytelling, and sports. I majored in sociology and economics. I ended up getting the reputation of "jack of all trades". I worked as a lifeguard at Lowell Park, near Dixon. After that, I broadcasted
Introduction Reagan, Ronald Wilson (1911- ),the 40th president of the United States (1981-1989), enforced the policies that reversed a general direction of movement toward greater government involvement in economic and social regulation. Reagan as the younger of two sons, was born in Tampico, Illinois and spent most of his childhood in Dixon, Illinois. After studying at Eureka College,a small Disciples of Christ college near Peoria, Illinois, he majored in economics, and became the president of the
Ronald Reagan had a very successful life. He was the 40th president of the United States (1981-1989). He was an actor for 30 years before he became involved with politics and starred in more than 50 movies. Reagan was born on February 6, 1911 in Tampico, Illinois. Reagan was raised by his traveling shoe salesman father John Reagan, and his mother Nelle. John was an alcoholic and was saved from the Great Depression by the Works Progress Administration. Reagan was strongly influenced by his mother
Ronald W. Reagan And The Reagan Speech Analysis
difference, and in this instance both brought relief to a nation in grief, and both are rhetorically sound. Ronald W. Reagan is such a president that left the nation with outstanding rhetorically great speeches. One of these is his world-renowned speech given to the nation after the explosion of the Challenger shuttle January 26, 1986. George W. Bush, a president just as distinguished as Reagan delivers a speech on February 1, 2003 on a parallel account. Another shuttle, the Columbia, exploded with
Ronald Reagan Role Model
Life of Ronald Reagan Do you know that one of our presidents was once an actor? The famous actor/leader was Ronald Reagan. From the time he was small throughout the rest of his life, Reagan was a wonderful role model. This led to him being one of our most loved presidents. Childhood Ronald Reagan was born on February 6, 1911 and was raised in Tampico, IL. He attended the school Dixon High School. He has three other family members in his family by the names of Nelle Wilson Reagan who is
Margaret Thacher On Ronald Reagan
thousand and four, Ronald Reagan passed away. Being the 40th president of the United States of American, the dark time that followed was greeted with kindness from many of the countries we are allied with. Great Britain was the first to speak up with their former prime minister, Margaret Thatcher writing a beautiful and thought provoking eulogy. Thatcher uses many many rhetorical strategies to adequately covey her point. By appealing to logic, emotions and ethics, she paints Ronald Reagan in the most favorable