Skip to primary navigation
Skip to main content
Skip to primary sidebar
Student Essays
Essays-Paragraphs-Speeches
5+ Essays on My School | The School Essays & Speech For Students
27 Comments
Best essays on my school topic including;10 lines & more sentences on my school, my school speech, very short, easy essay and Paragraph for children UKg kids and class 1,2,3,4,5 Students
List of Topics
My School | Best Written Essays, Speeches, Paragraphs, 10 Lines with Quotes & Images For Children & Students
The School is a wonderful place where a student feels, understand and experiences best ever memories and wonderful life lessons. The essay on school is the sum total of beautiful memories and loving expression for a school by students. The following essays, Speeches, Paragraphs, 10 Lines & More sentences have been written in this regard.
1. 10 Lines Essay on My School
1. The school is the place that prepares us for a good tomorrow.
2. I love my school because it is one of the best schools
3. The classrooms of my school are wide, large and airy.
4. Our school has a very large playground where we play sports.
5. There is a computer lab, science lab and a big library in my school.
6. All of the teachers of my school are very kind and cooperative.
7. My school also takes part in various extra curriculum activities like sports, quiz competition, speeches etc.
8. We celebrate all national events with great zeal in our school.
9. My school offers annual country visit to the senior student s.
10. I am proud of my school because we all study here like a family.
11. I always from God that my school and all teachers & students there stay happy and prosperous in life.
Related Essay: DIFFERENT ESSAYS ON 'MYSELF' FOR ALL CLASS STUDENTS
2. More Sentences on My School For Children
1. My school has a very beautiful building.
2. I study in KG class in my school
3. My school classrooms are very beautiful and airy.
4. Our school has a big playground for students.
5. There is a computer lab where we use computer.
6. There is a big library for students in our school
7. We love our teachers because they are very kind.
8. We play part in quiz competition, speech, debates in our school.
9. My school teaches us good manners, ethics and cleanliness.
10.My school is the best school in our city
11. I love my school because I enjoy studying there.
3. Paragraph on My School For Children & Students
The school is a place where the kids of today are raised up to be the better future of a country for tomorrow. The School is certainly a sacred place where the education is imparted to make a nation smart and civilized, stronger and developed for tomorrow.
My School is Shri Chaitniya Public School, Delhi. It is counted among one of the oldest and most successful schools of our city. In that sense, I feel quite lucky to get education in one of finest schools of our area. My School has a tall and beautiful multi-storey building.It's room are wide and spacious. Every room is quite airy and wonderful. My School has co education system where we both boys and girls study happily.
There is a wide, green and beautiful playground in my school. During our sports hours the students love playing cricket, hockey, football, badminton etc. In fact, our school pay great emphasis on sports, gaming and other extra curricular activities. The teachers of my school are very lovely and kind. They teach us with great care. The students are encouraged to study and excel more. This is the reason that our school has the largest enrollment of students as compared to all near by schools
My school has a great fully functional library. It offers variety of books, notes and other study material of every kind. My school library is always open for everyone around the city. We love to study in library during our free hours. Apart from that, my school has a well maintained science hall. The Science subject is taught to us with the great care. The students are encouraged to learn science and do experiments in the science lab.
My School is my pride. I feel greatly honored and happy to study in such a great institute of our country. I wish every student a great and beautiful school like ours.
4. Speech on My School For Students
Honorable Principal, respected teachers, guests and my dear friends, I welcome you all here to celebrate our school day. I am extremely honored to have such a great opportunity to speak before this honorable gathering about our school.
Dear friends! the great building where we are studying right now, has successfully completed 25 years of its teaching. In this journey of 25 years, this school has created many bright students who are serving our country today, with their best possible capabilities.
My school has countless achievements to be listed. Let me tell a few here to mark this day a special one for us. I started studying in this school from the very beginning. This is the first school where I stepped in. In fact, this school has special relationship with my family. My brothers, sisters, family members and relatives, most of them, have been taught and trained by this school.
This school is very special for me that it has made me what I am today. I have learned a lot of things from here that would go long with me for the rest of my life. Honorable teachers! The schools are made by the teachers with an efficient team management, dedication, sincerity of purpose and love for teaching. I am very proud of my school that it is has one of the best experienced teachers on the list.
All of my school teachers and other members are very passionate. In fact, they have worked very hard to make this school one of the best place of education in our entire area. Dear sir! The best school is one where the teachers understand what is needed in education for a student.
The teachers of my school are very sincere and cooperative with the students. They know how to keep a balance between study and other activities. They keep their students active and alert in both curricular and non curricular activities. That's why our school has been regularly featured in top award winning schools in both sports and academic areas.
The school is like the second home of a student. It teaches you the good manners and good habits in your life. My school is an ideal school that prepares a student thoroughly. It emphasizes on discipline, dedication, sincerity and hard work. My school provides the best environment for the grooming of a student. It nurtures the best ever qualities of self confidence, motivation and passion among students.
Dear friends! The best schools have always the best results. We all should feel proud on our school because it has prepared the best minds. It has created many successful persons, engineers, doctors, lawyers, businessman, IT professionals, Civil service officers etc. The schools like ours, are the real assets of a nation. The nations are made great with the strongest institutions.
Dear friends! we all are having very wonderful days of learning and experiencing things at school. Every year many of our friends leave this school by completing their education here. We all will be replaced by the other students here. The best time always passes speedily. We may not have another opportunity to be the part of such a prestigious institute in our life again.
We need to try our best to maximize our learning and understanding from this wonderful institute The time always flies, dear friends. Therefore, let's do our best. Let's work hard and succeed in life. Because, in our success, there lies the success of our school.
5. List of Further Essays on My School Topic
Additional tips: how to write best essay on my school topic.
If you have received an assignment on topic, write an essay on my school, you don't need to worry about it. By following these simple below mentioned steps you would be able to write a wonderful about my school essay. Steps to write my school essay
Step Number 1: On blank paper, write down the following information about your school. This is basic school information that you must be knowing.
A. Write following about your school building
On which date your school was founded?
Building, single or double storey.
Number of rooms in your school
Library or science hall and other rooms?
Is there play ground, garden or anything
Additional any more thing about your school building.
B. Students & Staff
You standard or class
How many students
Co education
C. Education & Environment
What is behavior or treatment of teachers with students.
How students help each other
Exam and assessments,
Prize distribution and other Parent teacher meetups ceremonies
D. Extra curricular activities
Sports competitions
Quiz, speech, debates or tabloids in school
Annual school tour
Step Number 2: Now, when you have written down the above information on blank paper, now you would be able to summarize all the information easily
Step Number 3: Write in short, simple and easy to understand words. Do not use extra hard words in your essay.
Step Number 4: Write relevant quotes and add some picture or info graphics to make your essay as the best essay on your school.
FAQs about My School Essay
1. what is school and its importance.
In simple and easy word, the school is a place where children are enrolled. They get education, knowledge, awareness and good manners from their school. The school is a universal social institution. It is an important pillar of a society.
2. What you can say about your school & why do you like it?
My school is the best school in its education standards, looks and appearance. It is one of the oldest and most famous school of my area. I like my school because it has the good education standards. It teaches us good manners, education, self confidence and above all it helps us to be the good citizens of my country.
3. What is school essay and why to write it?
The school essay is the description of my school. It is the details how my school looks, with education standards, teaching staff, building and other facilities of my school. The school essay is asked from students for school tests, annual exams, functions and for other events. Students are prepared to be able to write good essays on various topics related to school.
4. How do you write Essay on your school? Write 5 points on it.
In order to write a good essay or short speech on my school topic or even presentation on school, you need to keep in mind the following points;
Write what is the purpose of school and education?
Discuss in points why you like your school the most?
What is environment of education and learning available at your school?
What are good facilities available at your school?
Tell the success stories about your school achievements.
How would you write best speech on your school?
5. How to write good speech on my school?
In order to start a good speech about your school, always take in mind the following points;
Start with greeting to your HM/Principal, chief guests and teachers.
Greet & say welcome to your audience with a great simile.
Be easy, have confidence and loud voice.
Introduce yourself and some about your topic of speech to your listeners.

Leave a Reply Cancel reply
Your email address will not be published. Required fields are marked *
Save my name, email, and website in this browser for the next time I comment.
10 lines on My school for class 5
If any student is asked to write 10 Lines on my school for class 5. You can take the idea of writing 10 lines on my school for class 5. So, let's get started.
A school is a place where our future is designed .
My school is one of the most famous schools in my city.
My school's name is B.G. Public school.
The building is very impressive and large .
It is situated in the heart of town .
There is a huge auditorium for prayer.
It has a large playground where I play with my classmates.
It has thirty-six large classrooms with white, black, and green boards.
We also have a lawn and garden there.
The teachers at my school are very kind and caring to all students.
My name is Rahul Sahoo, a student of Bal Guide Inter-School .
It is one of the most reputed schools in my town.
My school has a huge and beautiful building in which there are 36 classrooms.
The school building is painted in red and white colour.
There is a big playground in my school in which I play with my classmates.
The principal of my school is a very humorous and polite person .
All the 45 Teachers of my school are well educated and qualified .
Mr Abhinav Varma is my favourite teacher and he teaches me mathematics.
My school also has a big library with a large number of books.
The school canteen is my favourite place in school as I am big foody.
Other 10 Liners
10 lines on my birthday party for class 1, 10 lines on my birthday party for class 3.
Related Posts
Leave a Reply Cancel reply
Your email address will not be published. Required fields are marked *
Save my name, email, and website in this browser for the next time I comment.
Talk to our experts
1800-120-456-456
Essay on My School Life in English for Students and Children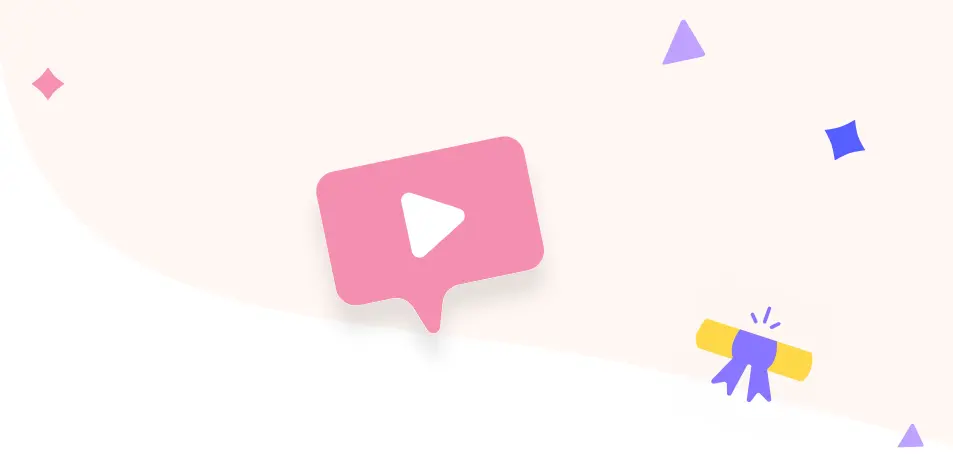 Best Things About the School Life for Students
School Life is the best time of our life as we make new friends, learn new things and build our career there. School time is the only time which we enjoy most, and when we enter college, we always miss our school life. School life teaches us lots of new things and prepares us to face all the challenges of life. I love my school life and really enjoy it. I have lots of friends, and all my teachers love me. I love my school and enjoy going there every day to meet my friends and learn new things.
Everyone keeps on saying that school life is the best time of your life. When listening to these phrases from their elders, the school students think about what is good about this life. All we do in the entire day is to attend the classes and to do the homework. But once school life gets over, the students realise that school life was the best time of their life.
Apart from learning great things in school, you make new friends, play different sports and create memories for the rest of your life. The students also learn many life skills like teamwork, good manners, etc., and understand what they want to become in their life.
About My School and School Life
I study in the reputed private school in my city, and I am glad to be a student of this school. My school is one of the most renowned schools in my town. It is very beautiful and huge. My school has all the facilities for sports, study and other activities. Built-in a three-storey building, it is a Co-Ed and Senior Secondary School having Science, Arts and Commerce stream. The atmosphere at my school is delightful. We have a huge playing ground where we all students play different games like Badminton, Basketball, Cricket, etc. We have a separate Basketball and Tennis court, as well as a small and beautiful garden for kids.
The students practice these sports every day. The school also has a big swimming pool and sports area for indoor games. In this area, the students can play Table Tennis and Chess. There is also a big skating rink. Different physical training teachers train us for all these sports. These sports not only keep us fit but also increase our stamina and coordination.
School life is not just limited to studies and sports. There are also other activity rooms such as the music room, art room, and dance room. The Art room is a big hall with lots of colourful charts and various types of paints. The students can portray their imagination and can create beautiful art here. Dance and music are also very important in school life as they help the students express themselves in a new manner. The different movements in dance help the students in unwinding themselves.
My school has a big library where we all read different kinds of books, novels and comics. Apart from the library, my school has well-equipped scientific labs where we all practise various experiments of Chemistry, Physics and Biology. I have learned a lot of things in these labs. My school also has a big computer lab with trained technical staff that help us to learn everything about computers. I love playing on the computer and learning new things in the computer lab. In the computer lab, the students learn about using MS Word and PowerPoint. The computer lab is also called the ICT lab. The ICT teacher teaches the students about the internet and how to use it safely.
All the staff at my school are very polite, educated and experienced. Our teachers not only teach us but also prepare us for various competitions, and every year, my school wins many prizes in various competitions. I have even represented my school in a hockey championship and scored the second position.
The classrooms are big and decorated beautifully with different artwork done by the students. Various projects and models are kept in the classroom for the students to keep on revising their concepts. The teachers use smartboards, and every day a new word is taught to enhance the students' vocabulary. Every day one student presents the 'Thought for the Day'. These positive thoughts keep us motivated.
All the teachers at my school are very dedicated and punctual. They always teach us discipline and ask us to come to school on time. Our teachers love us, and they teach us in a very simple and easy way. Whenever we fail to understand anything, they try to make us understand it again without shouting at us. They give equal attention to all the students, and that is why my school has an excellent academic record.
The teachers are well qualified. They use different techniques to teach us the concepts. The atmosphere in the school is fun-filled and fruitful at the same time. The school's entire staff, from the security guard to the teachers, is very helpful and polite.
We learn many life skills also in school. Discipline, hard work, and punctuality are some of them. During sports classes, we learn teamwork and work together to win.
The best part of my school is its auditorium where all the school events and competitions take place. Our school auditorium is one of the best auditoriums in the town with a great sound and light facility. It is fully air-conditioned with lots of seats. Every year, my school organises an annual cultural festival which lasts for two days. Many cultural events take place within these two days like singing, dancing, debate competition, etc. I love to participate in a poem writing competition every year, and many times I have won prizes as well. Every year, the toppers of our school get awarded on this annual cultural day and we all students love to participate in various events of the annual cultural day.
We also have school assemblies in our Auditorium. Sometimes the students from other schools come and participate in the different competitions organised in our schools. These events are called inter-school competitions. These events are very good as we get to learn new things from other students and make many new friends.
Apart from the annual cultural day, my school is famous for organising one of the biggest annual sports meets. I love this annual sports meet because sports are my favourite. In this annual sports meet, various sports competitions are organised, and almost 50 schools participate in these competitions and win multiple titles. Me, my friends, and our seniors also participate in these competitions and make our school proud by winning in them. My school has great teachers, excellent faculty and all the facilities that one student needs to excel in his/her life.
The biggest reason behind the success and fame of my school is our Principal Sir. He is 50 years old, yet very active and disciplined. He has an attractive personality, and his knowledge is commendable. He loves all the students and always spare some time from his busy schedule to monitor the progress of all the students. I admire his personality and principles. He always encourages us to take part in various extracurricular activities, and it is the result of his support & dedication that the students of my school always perform better in all the competitions. We all are fortunate to have him as our Principal.
Principal sir awards the students who participate and win in different cultural and sports events. He has a good memory and remembers the name of every child. The students feel proud when Principal sir calls them by their names.
After each term, assessments are also being conducted in the school. The teachers prepare us for these assessments, and the results are also shared with the parents. The assessment is a good system as students understand the learning gaps and can work on them. The teachers are very helpful as they assist the students wherever it is required.
I love my school and my school life. Every day I learn new things here and enjoy it with my friends. All my teachers love me and always support me. I have learned discipline and punctuality from my teachers, and it will help me a lot in my future. I am proud to be a student at this school, and I will always miss my school after leaving it. My school life has taught me many things and given me some best friends who will be my friends forever. I wish all the success to my school and love everything about my school life.
The different experiences which the students get in school life help them to become better human beings. When they leave school, they are not just taking the memories with them, but they take many friends, a career and good manners for life. It is the first place where the students come out of their family circles and create a new one with their teachers and friends.
One should also remember that everyone is not privileged enough to get an education. If one gets this opportunity, then be grateful and work towards being a better human being. Cherish your school life and stay motivated.
FAQs on Essay on My School Life in English for Students and Children
1. Do you think Sports are important during school life?
2. What are life skills learnt during school life?
Some of the Life Skills learnt during school life are:
Punctuality

Essay on My School Life for Children and Students in English
Table of Contents
Essay on My School Life: School life is the best phase of a student's life. It is a time when a student learns new things and explores his/her own potential. It is a time when a student discovers his/her own identity and develops a sense of self-confidence. School life is also a time when a student develops friendships and bonds with classmates. These friendships and bonds often last a lifetime.
Fill Out the Form for Expert Academic Guidance!
Please indicate your interest Live Classes Books Test Series Self Learning
Verify OTP Code (required)
I agree to the terms and conditions and privacy policy .
Fill complete details
Target Exam ---
We have always heard that school life is the best life, enjoy yourself till you are in school make as many mistakes as you can till you are in school, and many such phrases which make the kids who are still in school wonder that why are the elder people hyping this thing up. But as soon as the school life is over and people enter the real world they realize that how right the elders were.
Children should live their school life to the fullest. They will be missing these days later in life and would never be able to enjoy such carefree life again. School life lived well gives memories to cherish and friend to keep for a lifetime. Here are essays on My School Life of varying lengths to help you with the topic in your exam. You can select any My School Life Essay as per your interest and need:
Long and Short Essay on My School Life in English
Essay on my school life 200 words.
School is said to be a temple of knowledge, the very first place that introduced you to the world and more so your own self. My school life is all about the memories I deeply cherish. The memories of not only the fun, friendship and all the sport and extracurricular but also the way it helped me find my interests. I owe it all to my school life. It has made me who I am today.
My school life has been full of different experiences over the years. It gave various opportunities to develop not only my scholastic abilities but also the art and sport side. It supported me in my sports as well as exposed me to numerous types of people. All of this accounted to make me understand how to behave socially and in building a personality which I have today.
There are numerous things that make school life the best phase in one's life. All of this eventually is because we are young to do mistakes again and again till we realize, dumb enough to not think about people and do what we feel like doing, curious to know everything we can and most importantly still not exposed and contaminated with the evil feelings of this world. And all of this makes us build a personality of our own.
Essay on My School Life Experience 300 words
In my school life, I've always been that ideal studious student so I typically don't have that super amazing bunch of memories like the notorious back benchers except for ones that I remember when I was in my eighth grade.
My School Life Experience
It was a usual day at school until this incident took place. It was about the time of recess when I used to play football with my classmates. One day while I was out in the field suddenly a boy called Stephen Francis who was also the captain of our school football team kicked my brand new Liverpool FC soccer ball out of the school premises, to the narrow lane that passed just behind our school ground.
The walls of our school were a bit high and fenced and like every other school, going out of the premises was strictly prohibited. We partially climbed the wall so that we could have a look on the ball and waited for some genuine person to pass by so that we could ask him to return our ball.
We had to wait for quite long until a guy of almost same age as ours walked by. He was quite far however he saw the ball and went towards it. We saw that he tried to run away taking the ball. So, without thinking twice I and my friend jumped the school wall but till the time we could make it past the wall he was already running with our soccer ball.
We started running behind him and my friend bumped into a bike and was hurt badly. I probably had to let go off my soccer ball and see how she was hurt. She got three stitches from that injury. We were scolded by teachers and principal for this, as a punishment our parents were called to school the next day to discuss the seriousness of the trouble.
Since then me and this friend of mine have been partners in numerous mischief that have made my school life memorable.
Essay on School Life is the Best Life 400 words
Every phase in a person's life holds special importance as it helps him grow and develop his personality. But one can never learn as much as he does from his school life because that is the time when we are doing everything for the first time. This is the time we can make mistakes and get away with them. We don't care much about the people around and are curious to try everything out. We build our unique personality from our mistakes and experiences.
How School Life is the Best Life?
Here are some reasons that prove that school life is the best life:
Uniform : One hates school uniform while in school but when we grow up we realize how difficult it is to figure out what to wear each day.
Holidays : This is the major perk of school life which we crave the most after it ends. We got numerous holidays while in school and spent them in a carefree manner without any stress. We visited our cousins and extended family and also invited them over to our place. As we join jobs, we don't get as many holidays to relax and enjoy.
Friends : The longest known friendships are made during the school days. This is mainly because during this time we can trust people easily. We are also enthusiastic and curious to meet new people, try new things and build new friendships.
Teachers : We realize how important it is to always have a guide who still thinks that we are immature for everything and makes us understand accordingly. We cannot get such a mentor/ guide after we have completed our schooling.
Homework : A thing which we hate during our school life and tried hundreds of creative excuses to avoid was actually fun. School life would have been so incomplete without it.
Punishments and rewards : Punishments used to come in the variety of standing whole period or getting out of the class or going to the principal's office and the best reward was when someone was made the class monitor.
First Experiences : It was the time when we are allowed to make mistakes as too many things were our firsts, whether it was our first crush, first heartbreak without even being in relationship, first fight or first kiss.
All of these experiences hold a special importance in our hearts even as we grow up. They have taught me a lot and have helped me become the person I am today.
Essay on My School Life Memories 500 words
A school is a building dedicated to provide learning space and environment to provide education. It is a building wherein your majority of childhood has passed, a building that everyone misses after they've finally left it, same is the scenario in my case. I've studied in Don Bosco High School Vadodara, an all-boys Christian missionary School. Hard for other people to admit but being in an all-boys school has got some perks that only those who study here can understand.
My Memories of Primary and Secondary Classes
I've been a part of Don Bosco institution since kindergarten until my tenth grade. After tenth in higher secondary I went to Rosary high school, which was more or less like an unofficial dummy school for the students in science stream so I barely have any school memories from higher secondary school. So, the story of my enchanting school memories revolves around my school from junior years.
Like a stereotypical school going kid I used to go to the school in a school van. I would wake up at quarter to six in the morning, get fresh, wear school uniform, arrange my school bag according to the time table for the day and have a quick breakfast by 6:40 am as at sharp quarter to seven my school van would be right in front of my house honking. Then, further half an hour until we reached school was a time for chit-chat and discussion about the homework assigned to us the earlier day.
The Daily Activities at School
We would reach the school at around 7:30 am, approximately fifteen minutes prior to the school bell. We had to be in our respective classes before the bell rang. Then it was time for national song and school prayer that went on until eight which was a time for regular school periods to begin. This continued for four periods continuously until the recess bell rang at 10:30 am. Recess felt more of a games period then a lunch break. Everyone would be seen doing different activities during this time. The kind of activities one indulged in depended on the class he was in.
When we were in the primary classes we played different games in the school garden. Basketball, football, running and hide and seek were some of our favourite games. As we reached the secondary classes, we began to sit in the canteen to chit chat about the various things and enjoy delicious food. After the recess, we had to attend four more periods. Not every period was that boring though, art and craft, PT, value education and mathematics periods were interesting for me.
Apart from this formal schedule at school, those gossips with friends, hanging around at canteen, going to washroom to partially bunk the lecture, that fear of punishment when we'd forgotten to complete the homework, that note which the teacher wrote in the handbook when we'd done some mischief in the class, the ride in nervousness from home to school on the result day, from immature fights to the innocent laughs – everything from the school feels so dear now, maybe because the things were simple back then.
Essay on My High School Experience 600 words
It is said that entering the high school is the first step in the real world in any student's life. It is the place where one gets experiences for life. So, one is obviously nervous while entering this phase, but over and above that, extremely excited as now they'll be adults and will be able to take their decisions on their own. And it is well said that with great authority, comes greater responsibility, and with these responsibilities, comes social pressure. All of which we were unaware of from our childhood time because that is when we were allowed to do mistakes thinking that we are kids, but this doesn't happen in high school as we are considered adults now.
My High School Experience
One cannot live a carefree life in the high school. There is a lot of study pressure. We need to balance between our academics and extra-curricular activities and also prepare for competitive examinations that lie ahead. Even as we have so much to do we don't want to miss out on the fun we can have with our friends as this is also the time for blooming friendships and a lot of mischief.
The Day I Bunked My School
I had many bittersweet high school experiences. One of these was when I bunked a lecture, with two of my friends, for the first time. Not only did we bunk the lecture, but also we jumped through our school walls to get out of the school premises and watch a newly released movie. We had a class of 70 students, out of which, around 55 students were present that day.
Now coincidentally, 10 more students from my class also bunked the lecture which made the decreased class strength visible. Moreover, the bags of all of the 13 students, including us, were still there in the class, as we were not allowed to leave the class with bags during school hours. So, our teacher did the checking and found out about the students who bunked and so eventually we were suspended from our laboratory sessions for a week.
However, we didn't stop bunking lectures post this. We became really smart in finding ways to bunk. We tried to strike a balance between being a good student and enjoying high school. During all those bunks, I realized how important it is to have friends to make your life worth living.
The Ups and Downs in My High School
Then, there came our first high school exam and I managed to be on the list of top 10 students of my class. I had always been a good student academically. So this time, even after all the shenanigans that I indulged in, I managed to score good marks. But this was the last time that I got good marks. My grades started degrading after that and this led to a lot of stress and anxiety. I lost interest in studies and indulged in gaming, watching movies or reading novels.
Thankfully, I didn't do anything bad, but this normal stuff made the situation worse as I could not concentrate on my studies. So, I went through counselling which I never thought I'll ever require. It was a difficult period for me but eventually I was able to get decent score in my finals. My parents stood as my pillar of strength during this time. They encouraged me to study and motivated me to lead the right path. I cannot thank them enough for their guidance and support.
All of such experiences from my high school gave me lessons to remember for a lifetime. They made me realize how everything wrong could turn right if only you believe so and have support from your loved ones.
Essay on My School Life FAQs
How do i write an essay about my school.
To write an essay about your school, start with an introduction, describe the campus, mention teachers and friends, highlight activities, and conclude with your thoughts.
How to write 10 lines about our school?
Write about the school's name, location, facilities, teachers, subjects, friends, favorite spots, activities, why it's special, and how you feel about it.
What makes my school special essay?
Your school is special because of its caring teachers, fun activities, great friends, and a positive learning environment that makes you happy to go there.
What is the paragraph of my school?
My school is a wonderful place where I learn, play, and make friends. Teachers are kind, and I love my school because it feels like a second home.
Related content

Talk to our academic expert!
Language --- English Hindi Marathi Tamil Telugu Malayalam
Get access to free Mock Test and Master Class
Register to Get Free Mock Test and Study Material
Offer Ends in 5:00
Play & Activities
Life Skills
Learning & Education
Play & Learning
Growth & Development
Rhymes & Songs
Preschool Locator
My First Day At School Essay – 10 Lines, Short And Long Essay For Kids
Key Points To Remember When Writing An Essay On My First Day At School For Lower Primary Classes
10 lines on my first day at school for kids, paragraph on my first day at school for children, short essay on my first day at school for kids, long essay on my first day at school for children, what will your child learn from an essay on my first day at school.
Essay writing is an essential part of a student's life. The first day of school is a special event in everyone's life, and it is filled with some fond memories that will stay with us forever. An essay on the first day of school in English will help kids remember the events that occurred on their first day of attending school while improving written and analytical skills. This essay for classes 1, 2 and 3 will be ideal for the students as they will enjoy thinking about fun memories while learning to construct meaningful sentences to write an amazing composition.
Attending school is one of the most cherished memories of our lives, and the eventful first day of school is something that stays with us for a lifetime. Thus, specific points need to be taken into account to write a perfect essay on the first day at school for lower primary classes.
First, start your sentence with an introduction about schools in general.
Talk about the preparation at home.
Explain what you saw once you entered your school.
Next, explain the time you entered the class.
Talk about what you did in the class.
Then, talk about the teacher who came to your class.
Mention any special event on that day.
Next, talk about how you felt at the end of the day.
Conclude with the importance of school in your life.
Here are a few lines to remember while writing an essay for classes 1 and 2 to precisely explaining their first day at school.
A school is where children go to learn new ideas and receive an education.
I was admitted to the school when I was 5 years old. It was a primary school.
I woke up early on my first day of school and reached there with my parents.
The school had a grassy lawn and nine rooms.
As I entered my classroom, I saw a few benches on which other children were sitting.
I sat on the third bench, next to a student who later became my best friend.
Our teacher was amiable and encouraging.
The teacher made each of us stand one by one and introduce ourselves.
Then, we all recited the alphabet and number names.
My favourite part of the first day of school was playing on the lawns and making lots of new friends.
Schools always carry beautiful memories for everyone. But when talking about the first day of school, a series of emotions engulf us. Kids need to learn to catch the essence of the same. Here is a sample to help your child write a paragraph on the first day at school.
Schools are the epitome of receiving knowledge and the first step toward the outside world. I got admitted to school at the age of 5. I woke up early, got dressed and went to school. I entered the school premises with my parents. The school was a two-storey-ed building with nine rooms and had a green lawn in the front. I was taken to my class, where other students were sitting. It was a small classroom with a window and six benches. I sat beside a boy who later became my best friend. Our class teacher was amiable and taught us the alphabet. It was a beautiful experience as I made new friends and played with them.
School holds a special place in every student's heart. Writing essays on such topics will allow kids to revisit this special day. Given here is a short essay for classes 1, 2 and 3 to help kids write essays on the first day at school.
A school is a primary institution where children go to learn new ideas and habits and receive education while making new friends on the journey. I was admitted to the school when I was 5 years old. It was a primary school, and I was really scared to attend it as it was the first time I had to spend a long time without my parents outside the home. On the first day, I woke up early as it was morning school, wore the new uniform, and reached school with my parents. They dropped me off at the Headmistress's office, from where I was taken to my class. As I entered my class, I saw a few high benches and low benches where other students were sitting on. I sat on the third bench, where I made a friend who later became my best friend. I loved my first day at school and still cherish the memories.
The first day of school is very different for every kid. Some cry, some get excited, and some feel reluctant about the new environment. A long essay should capture these various emotions and feelings in a streamlined manner. Here is an example of writing an essay on the first day at school for class 3.
On my first day at school, I woke up early and dressed in my new uniform. I went to the school premises with my parents. The premises was huge with green lawns and a two-storey-ed building with nine rooms. I went to the Headmistress's office and was later taken to my classroom by our class teacher. It was a small yet airy room with some benches and a blackboard. I sat on the third bench where another student was seated, who later became my best friend. Our class teacher was very friendly, and we got to introduce ourselves. I learnt a new alphabet and played with my new friends. We were given the school tour on the first day. We were shown restrooms, a swing area, a dance room, etc. Though I enjoyed my first day, it wasn't easy to stay so long without my parents. I missed them terribly. My mother packed my favourite snack for lunch, and I missed her badly then. I remember many kids crying and teachers trying to soothe them and pamper them with toffees. We were given some sheets and colours to enjoy colouring. I recall I was given a butterfly to colour. My friend got a crocodile, and I saw another kid colouring a bird. It was such a fantastic activity. Another activity happened that day; we had to tell the teacher the one thing we instantly liked about the school. I said swings, and my friend said colours. It was a memorable day that I cherish even today.
Introduction To Teachers And Friends
Our class teacher introduced us to other teachers, and we were asked to introduce ourselves. Teachers made us sit alphabetically. Luckily my friend's name also started with S, like me, so we sat together. We played fun Pictionary games. We were asked to perform our hobbies and were given toffees. It was amazing to meet my best friend, who shared the same hobby, dancing with me. The teacher also read a beautiful story to us. I really loved the overall experience.
This essay will help kids to grow their research, persuasion and analytical skills. Essay writing helps improve writing skills, demonstrate your intelligence, gain knowledge in multiple niches, improve critical and analytical abilities, and improve communication skills.
Most of the kids have fond memories of their first day. Such essay-writing activities allow kids to explore their inner emotions well and learn the art of writing and simple essay construction.
Essay On My Classroom for Class 1,2 and 3 Kids My School Library Essay for Lower Primary Classes How to Write An Essay On An Ideal Student for Children
Essays for Class 1
Essays for Class 2
Essays for Class 3
15 Indoor Toys That Have Multiple Uses And Benefits
Best toys and books every child needs to make playtime purposeful, peter pan story for kids, leave a reply cancel reply.
Log in to leave a comment
Most Popular
5 best toys for six-month-old babies, 7 best toys for toddlers reviewed, recent comments.
FirstCry Intelli Education is an Early Learning brand, with products and services designed by educators with decades of experience, to equip children with skills that will help them succeed in the world of tomorrow.
Story Related Activities Designed to Bring the Story to Life and Create Fun Memories.
Online Preschool is the Only Way Your Child's Learning Can Continue This Year, Don't Wait Any Longer - Get Started!
©2021 All rights reserved
Privacy Policy
Terms of Use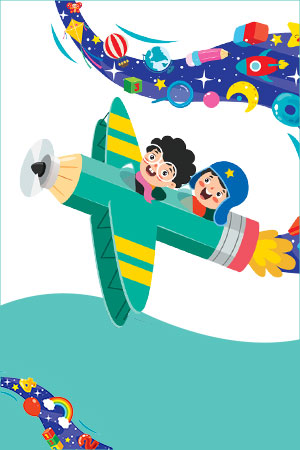 Welcome to the world of intelli!
FREE guides and worksheets coming your way on whatsapp. Subscribe Below !!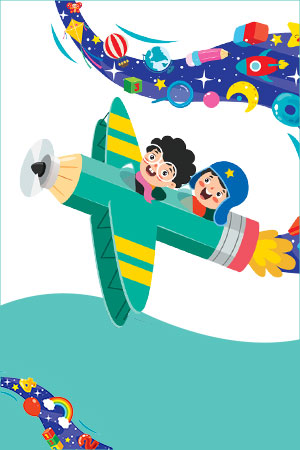 Free guides and worksheets coming you way.
Essay on My School
Today education is very important to achieve success in life. Education helps us to develop good skills and habits. The best and primary place to gain education is schools. Schools are the place that not only gives education but also develops many skills in children. Schools are the perfect place to develop a good personality. In schools, we learn with enjoyment and that is the reason that school life is considered the best phase of our life.
Short and Long My School Essay in English
Here, I'm providing short and long essays on My School. This topic is useful for students of classes 1, 2, 3, 4, 5, 6, 7, 8, 9, 10, 11 and class 12. The language is kept easy so that children can understand it properly.
My School Essay 10 Lines (100 – 150 Words)
1) My school's name is Delhi Public School and it is very popular in my town.
2) Our school bus comes to pick up all the children.
3) The time of my school is from 8:00 am to 1:00 pm.
4) My school has one large playground.
5) My school is a two-storey building.
6) My school has three labs and one library.
7) We have separate classes for dance and yoga in our school.
8) My school has a large auditorium where all events are organized.
9) For small kids, my school has a special toy room.
10) My school is the best and I love it very much.
Essay on My School (300 Words)
Introduction
My school name is Kendriya Vidyalaya. It is a place where I spend most of my time during the day. It is like my second home and has a big impact on the way I grow as a person. It gives me a safe and interesting place to learn, grow, and find out more about the world.
Campus of My School
My school has a large campus. It is located in a quiet place with lots of trees around. It has one big garden at the entrance. The school building is well maintained and it has two floors. My school campus is also known for its calm and pleasant environment. There are different rooms for each class. Also, every department has a separate room. All the classes have modern equipment, which makes them a good place to learn. My school also has one huge auditorium where students can enhance their knowledge and showcase their talents.
Facilities at My School
My school offers excellent facilities to give every student a complete education. The library is a treasure of books, magazines, and newspapers for students of all classes. It has four labs, chemistry lab, physics lab, biology lab and computer lab. The lab is full of current tools and equipment that can be used to learn different subjects by performing practical. There are two playgrounds and is well-kept. Also there is a sport room where students can play indoor games like table tennis and chess.
My school is more than just a building; it is a place where students make memories that will last a lifetime. My school has been very important in making me ready for the future. The opportunities it has given me have been important in shaping my career.
Short Essay on My School (200 – 250 Words)
The name of my school is Ramakrishna Vivekananda Vidyapeeth. It is situated a few kilometers away from my home. I go on a school bus with my friends. All the students are instructed to reach the school at 8:00 am. My school has a big auditorium in the middle of the campus, where we all gather for Morning Prayer. After prayer, all the students go back to their respective classes.
The environment of my school is pleasurable. All the classes are spacious with neat and clean corridors. My school has two gardens located near the entrance gate. It also has a playground where we play in our games period. My school also has a basketball court but only senior students are allowed to play there.
In my school, separate teacher comes to teach all the subjects. All the teachers are highly qualified and polite. Apart from academic studies, my school also focuses on extra-curricular activities. It has yoga classes, dance classes, karate classes, and music classes. We celebrate many events in our school. All festivals and occasions are celebrated with great joy and interest. My school ends at 2:00 pm with the national anthem. Two guards are always available at the school gate to help children to reach their respective buses. I feel very proud that I'm a student of this famous school.
Long Essay on My School (500 – 600 Words)
Schools play a significant role in shaping the future of children. It is the first place where we learn many things. In the beginning stage, many children cry about not going to school. But once when we start going to school we love it. We make many friends and memories during the school phase of life. And when we are at the point of leaving the school again our eyes get wet.
A Tour of My School
My school campus is very large with two multi-storey buildings. The two big gardens on both sides of the main gate make the entrance greener. Before the main building, we have a vehicle stand which is divided into two sections, one for teachers and another for students. The first section that you will find while entering the school is the reception. You can collect any information related to the school and children from there.
Just beside the reception is the account section where fees are collected. A separate cabin for the director and principal is allotted. Teachers sit in their respective departments in their leisure time. My school also has a big auditorium outside of the building. All the cultural events and program takes place there. All the students also gather there for morning prayer.
My School – A perfect place for learning
School is known as the temple of knowledge and my school perfectly defines this. My school has two libraries, one for small children where storybooks for kids are available. Another library holds academic books, magazines, novels, and other knowledgeable books that are required by higher-class students and teachers. My school also has separate labs for chemical and biological experiments.
Other than academic classes, students also enjoy dance classes, music classes, and art classes. We are also given computer knowledge and for this, my school has a separate computer lab. My school also provides self-defence and moral education class. All the sports equipment and accessories are available in my school. The basketball court and cricket pitch show the major focus of my school on sports activities.
Achievements of My School
My school is the best in the town. My school feels proud of its students because of their achievements. My school conducts several competitions and also allows students to participate in several national-level events. Many students of my school get selected for IITs and NITs. Recently our school basketball team got selected for the National Level Basketball competition.
Students of my school are also doing good in several competitions like essay writing, speech competition, painting completion, etc. Several times pictures of bright students of my school are printed in magazines. However, due to prestigious achievements, my school always remains on the top of the news.
What My School Teaches me?
My school helps me in developing various skills. It teaches me moral values and etiquette. I learned from school that we should always respect elders and help the poor. It also teaches me to save nature. Along with my studies, my school teaches me the importance of teamwork and helps us to boost our confidence levels. My school is responsible for what I'm today and I'm thankful for that.
School gives us lots of memories. Gossiping with friends, completing homework in time, celebrating a birthday in the classroom, etc I miss very much during my vacation. I eagerly wait for the end of the vacation so that I meet my friend and enjoy going to school again.
I hope the above given essays on My School will be easy to understand for students of all classes.
FAQs: Frequently Asked Questions on My School
Ans. The correct age for going to school is 3 – 4 for nursery classes and 6 for I standard.
Ans. Horace Mann, an educational reformer is considered the inventor of school.
Ans. In 1905, Roberto Nevelis gave the idea of homework.
Ans. St. George's Anglo-Indian Higher Secondary School founded in 1715, is considered the oldest school in India as well as World.
Also read these essays :
Essay on Rainy Season
Related Posts
Essay on digital india, cashless india essay, essay on child is father of the man, essay on causes, effects and prevention of corona virus, essay on dr. sarvepalli radhakrishnan, durga puja essay, essay on summer vacation, essay on my plans for summer vacation, essay on holiday.
Essay on My School for Students and Children
500+ Words Essay on My School
Education is an essential part of our lives. We are nothing without knowledge, and education is what separates us from others. The main step to acquiring education is enrolling oneself in a school. School serves as the first learning place for most of the people. Similarly, it is the first spark in receiving an education. In this essay on my school, I will tell you why I love my school and what my school has taught me.
We have all been to school and we have loved each and every moment we have spent over there as those were the building blocks of our lives. A school is a place where students are taught the fundamentals of life, as well as how to grow and survive in life. It instils in us values and principles that serve as the foundation for a child's development.
My school is my second home where I spend most of my time. Above all, it gives me a platform to do better in life and also builds my personality. I feel blessed to study in one of the most prestigious and esteemed schools in the city. In addition, my school has a lot of assets which makes me feel fortunate to be a part of it. Let us look at the essay on my school written below.
Why I Love My School?
From kindergarten through primary and secondary school, and subsequently, to faculty, school is a place where we always study, grow, and establish ourselves, socialize, be a friend, help others, and love and be loved. School is a buddy that will accompany us from the beginning of our youth till the conclusion of our lives. At school, we share all of our pleasures and sorrows, and we constantly rely on one another. This is made possible through the friendships we share. They assist us in effortlessly overcoming difficulties, sharing moments of enjoyment together, and looking forward to new paths.
My school strikes the perfect balance between modern education and vintage architecture. The vintage buildings of my school never fail to mesmerize me with their glorious beauty. However, their vintage architecture does not mean it is outdated, as it is well-equipped with all the contemporary gadgets. I see my school as a lighthouse of education bestowing knowledge as well as ethical conduct upon us.
Teachers have the power to make or break a school. The teaching staff is regarded as the foundation of any educational society. It is their efforts to help kids learn and understand things that instil good habits and values in their students. While some concepts are simple to grasp, others necessitate the use of a skilled teacher to drive the home the idea with each pupil.
In contrast to other schools, my school does not solely focus on academic performance. In other words, it emphasizes on the overall development of their students. Along with our academics, extra-curricular activities are also organized at our school. This is one of the main reasons why I love my school as it does not measure everyone on the same scale. Our hardworking staff gives time to each child to grow at their own pace which instils confidence in them. My school has all the facilities of a library , computer room, playground, basketball court and more, to ensure we have it all at our disposal.
For me, my school is more than simply an educational institution; it is also my second family, which I established during my childhood. A family of wonderful friends, outstanding teachers, and fond school memories. I adore my school because it is where I learn how to be a good citizen and how to reach my goals. School is the only place where we make friends without judging them. We feel comfortable spending time with those close friends no matter what the situation.
Get the huge list of more than 500 Essay Topics and Ideas
What has My School Taught Me?
If someone asked me what I have learned from my school, I won't be able to answer it in one sentence. For the lessons are irreplaceable and I can never be thankful enough for them. I learned to share because of my school. The power of sharing and sympathy was taught to me by my school. I learned how to be considerate towards animals and it is also one of the main reasons why I adopted a pet.
School is an excellent place to learn how to be an adult before entering the real world. Those abilities pay dividends whether you choose to be the bigger person in an argument or simply complete your domestic tasks. When you open your mind to new ideas, you gain a lot of influence in society. Picking up unexpected hobbies on your own will teach you more about what you like to do than simply completing things for a grade.
A school is a place where I developed my artistic skills which were further enhanced by my teachers. Subsequently, it led me to participate in inter-school completions through which I earned various awards. Most importantly, my school taught me how to face failures with grace and never give up on my ambitions, no matter what happens.
Schools also offer a variety of extracurricular activities such as Scouts and Guides, sports, N.C.C., skating, school band, acting, dancing, singing, and so on. Our principal also used to give us a short lecture every day for about 10 minutes about etiquette, character development, moral education, respecting others, and gaining excellent values. As a result, I can claim that what I am today is solely due to my school, which is the best institution in my opinion.
Teamwork is an important ability that schools teach. Schools are frequently the first places where youngsters have the opportunity to collaborate with children who are different from them. Collaboration is essential for the team and individual success. Students are taught that the success of a team depends on each individual component functioning together.
To sum it up, studying in one of the respected schools has helped me a lot personally. I will always be indebted to my school for shaping my personality and teaching me invaluable lessons. It has given me friends for life and teachers that I will always look up to. I aspire to carry on the values imbibed by my school to do well in life and make it proud.
Here is the list of Top Schools in India! Does Your School Tops the List?
FAQs on School
Q.1 Why must every child go to school?
A.1 It is essential for every child to go to school as the school teaches us lessons that cannot be acquired anywhere else. The experience is one a kind and along with education, we learn many other things like socializing, extra-curricular activities and more.
Q.2 What does school teach us?
A.2 School teaches us some of the great things like first of all, it gives us basic education. It teaches us to develop our skills like art, dance, public speaking and more. Most importantly, it teaches us discipline.
Travelling Essay
Picnic Essay
Our Country Essay
My Parents Essay
Essay on Favourite Personality
Essay on Memorable Day of My Life
Essay on Knowledge is Power
Essay on Gurpurab
Essay on My Favourite Season
Essay on Types of Sports
Which class are you in?
Download the App

10 Lines on My School in English | My School 10 Lines
10 Lines on My School in English: In this article, you are going to learn to write 10 lines on my school in English. Here, We've given 5 sets of examples. These 10 lines will be helpful for students of all classes (LKG, UKG, 1, 2, 3, 4, 5, 6, 7, 8, 9, 10, 11, and 12). So, let's get started.
Table of Contents
10 Lines on My School LKG, UKG, Class 1
1. The name of my school is Delhi Public School.
2. My school is near my house.
3. It is the best school in our city.
4. My school is an English medium school.
5. My school has a small playground.
6. My school building is very big.
7. There are twenty teachers in my school.
8. The teachers are good and loving.
9. I enjoy going to school every day.
10. I am proud of my school.
My School 10 Lines for Classes 1, 2
1. The name of my school is Birla High School. 
2. My school is not far from my home.
3. The school building is very big and beautiful.
4. There is a big playground in front of my school.
5. My school has a big library.
6. About one thousand students read in my school.
7. My school has thirty classrooms.
8. There are twenty teachers in my school.
9. Our teachers teach us with great care and patience.
10. I love my school very much.
Also Read: 10 Lines on My Favourite Teacher
My School Essay 10 Lines for Classes 3, 4, 5
1. My school name is Don Bosco School.
2. It is located in the centre of the city.
3. There are forty classrooms in my school.
4. All the classrooms in my school are big and airy.
5. My school has a huge library with plenty of books.
6. The results of my school are very good.
7. Teachers are well-qualified and experienced.
8. Our principal is a strict disciplinarian.
9. My school teaches me good manners and discipline .
10. My school is my second home.
10 Lines Essay on My School for Classes 5, 6, 7
1. The name of my school is St. James' School.
2. My school is the best school in our city.
3. There is a beautiful garden and a playground in my school.
4. My school classrooms are wide and spacious.
5. The teachers of my school are nice yet strict.
6. Our school won several prizes for excellence in recent years.
7. Many cultural activities are arranged every year in my school.
8. Our principal is very strict but he has great affection for pupils.
9. Our school helps us to develop our mind and body.
10. It is not only a School, it is my second family.
Also Read: My Self 10 Lines for Students and Kids
10 Lines on My School for Classes 8, 9, 10, 11, 12
1. The name of my school is Crown Public School.
2. There are about thirty teachers in my school.
3. About one thousand students read in my school.
4. My school has a big and beautiful playground for children to play sports.
5. All the teachers of the school are hard-working, sincere and kind-hearted.
6. Our school is also famous for extracurricular activities like dance, music, sports, yoga etc.
7. My school not only focuses on academic performance but also focuses on the overall development of the students.
8. There is a big assembly hall in my school where all the important functions are held.
9. There is a computer lab, a science lab and a library in my school.
10. The surroundings of my school are very neat and clean.
Read More: 1. My Mother Essay 10 Lines 2. My Best Friend 10 Lines 3. 10 Lines on Rainy Season
Related Posts
10 lines on myself | my self 10 lines for students and kids, my mother essay in english 10 lines [5 sets], holi essay in english 10 lines | 10 lines on holi festival, my vision for india in 2047 10 lines in english [2023 updated], leave a comment cancel reply.
Your email address will not be published. Required fields are marked *
Save my name, email, and website in this browser for the next time I comment.
My School Essay | Essay on My School
My school essay is the main topic of this post. This post covers my school essay for class 4 to10.
This is the most simple and easy to understand essay on my school. Fulfill your all query with this single post.
So if you are looking for an essay on my school then you should definitely read this post carefully. Here you will get all you need.
Essay on My School 10 Lines Advertisement
My school Essay for class 4
My school essay for class 5, my school essay for class 10, essay on your ideal school, my school essay 200 words, essay on my school in english, essay on my school 10 lines.
This essay on my school is written in 10 lines . Specially for class 2, 3, 4, 5 .
1. My school is very nice it's so clean environment.
2. There are six classrooms in our school.
3. We have lots of facilities to play such as sports, games, books, computers and others things.
4. We love our teachers as well they are very friendly and they always encouraged us at any time.
5. I also have so many friends to whom I play and read and spend time.
6. My school is a very big and nice school.
7. I study in class 5 every day we have homework.
8. We celebrate many festivals in our school like Independence Day .
9. Our school has a big playground.
10. There are many trees and flowers on the playground, so I love my school.
My school name is………and I read in class four. We have four teachers and a madam in our school. They teach us very carefully and respectively.
My school is decorated with colorful paints and pictures. That looks so pretty. And I love those colorful paintings.
In my school we have a small play ground. we play there at tiffin time. I love to play with my friends.
And we have a beautiful garden with lots of colorful flowers.
I learn everyday new things. And that is why I love to go to my school daily.
I love my school and my friends too.
I am students of class five and My school name is ….there I learn every day new things. And for that, all the teaches help us.
We have total 25 teachers including 5 madams. They are really amazing. Because they love each and every student.
In my school , we have a total of eight classes one head office, one staff room one computer room, a library, and a hall room.
Hall room is specially for cultural programs and other organizations.
Our school has both a playground and a garden too. And I love the garden most. Because there are lots of beautiful and colorful flowers.
My school also organizes annual sports and ceremonies like arts, singing and other skills.
In my school we have all other facilities like we have parking space, launching space, toilets, water and lots more.
So I love my school and I love to visit school regularly.
Related- Dr. APJ Abdul Kalam Essay
The name of my school is ……. It is a co-educational H.S. School. There are one thousand students and thirty teachers in the school. The school building is three-storied. The classrooms are airy, well-lighted, and spacious.
There is a big garden in the school premises. We have a fine playground too. Our Headmaster is a good administrator. All our teachers are minutely punctual. They teach us with loving care.
We have a well-equipped library cum reading-room. Ours is a big laboratory too.
The result of our school is always up to the mark. The students of our school get a good chance to show their skills in extra-curricular activities.
We take part in games and sports , debates and seminars. There are observed many functions like Independence Day celebration, School Foundation Day, Rabindra Jayanti, etc. Our school also arranges educational excursions.
We all love our school very much. It is an ideal school to me.
I am a student of a very good school. I love my school very much. Yet I feel that it can't be regarded as an ideal school.
I may dream of an ideal school where students and teachers turn into a composite unit. A sweet and sacred relation is to exist between the teachers and the taught in my ideal school.
There will prevail in a joyful academic atmosphere. Students are expected to learn everything amidst fun and frolic. Joyful learning is the primary objective of my model school.
Students may cultivate discipline and other moral qualities at ease.
There will be no drop-out here. Physical punishment is foreign in my school.
My school is a good one. Everyone, including the teachers, likes to work in it. We have got a lot of intelligent teachers with great patience. I think our school is the best in the world.
I want to talk about my school. The school where I study is called Nalanda Academy. It located in Jaina town.
It's a boarding school with about 300 students and 25 teachers.
It's extracurricular activities are as follows: sports , drama, and mathematics 90% of the students like, and at weekends we have parties.
My school is a wonderful place with caring teachers, dedicated students, and friendly staff.
I love my school because it has wonderful facilities that any person would appreciate.
My school has a very good location. It close to many places like shopping malls, big markets, hospitals, and international schools.
The school is very near to my house. It takes only 5 minutes for me to go to my school. Also, it is very easy to reach the school by bus or car from my house.
This is what my school is why I love my school so much and why I love to go to school everyday.
Here is a short my school essay in english for you read this and learn more about school.
I have a wonderful school and I enjoy my study at my school. There are many facilities in my school.
Our school has three buildings. But I like our library the most. It has many books and newspapers. There are many computers in it too.
We have two laboratories, twelve classrooms and a library in our school.
Our teachers also provide us many opportunities to celebrate. We celebrate Independence Day.
And give speeches and also give ice creams and Chappathis to students on that special day.
There are several schools in my city, but our school is the oldest one and we study well here.
At the end of the day, I like to play with my friends . we often go outside the school to play cricket.
Day by day I am growing and my school getting awesome. We are greatly encouraged by our teachers who are the best of all other teachers in my district.
I love my school, it's teachers and all stuffs. There are so many facilities sports, games etc. I Love all the teachers who encourage and support us in the class.
It is about a descriptive note on school and all about it's importance in our life.
A 10 line essay is a great way to begin, as it allows you to focus on one key point or idea. The first five lines should focus on introducing the topic and providing some background information about the school. The next five lines should focus on providing evidence to back up the points made in the introduction. This could include discussing the school's academic achievements, extracurricular offerings, or any other aspects that make the school stand out.
Writing an essay about my school can be an easy task. In order to make the process easier, it's important to first break it down into smaller parts. First, introduce your school where it is, and how it is. Then describe teachers, and students, and then finally go to the activities held in your school.
A 10 line essay is one that is typically composed of 10 sentences or less. To write a 10 line essay on your school, start by introducing the school in the first sentence and providing a brief overview. The next few sentences should focus on the unique aspects of the school and what makes it stand out. After that, discuss the various activities and clubs that are offered and highlight the benefits they offer. Then, explain why you believe the school is a great place to attend and how it has helped you grow personally and academically. Lastly, wrap up your essay with a conclusion that brings your points together.
It is very easy to write 5 lines in school. First introduce your school by it's name and location. Then Explain what interesting things your school provides and finally conclude that.
More Resources :
Essay on School Bag »
Essay on the School Library »
Sports and Games Essay »
My Aim in Life Paragraph »
View Comments
Related post, essay on lachit borphukan in assamese | 100-400 words, essay on raksha bandhan in punjabi for class 7, what is the future of english in india, recent posts.
At the core of Assam's rich past is a tale that continues to resonate through…
How to Breed Yool | The Comprehensive Guide
Are you eager to embark on a harmonious journey into the world of My Singing…
Are you a student in Class 7 who is eagerly looking for an in-depth "Essay…
How to Make Philosophy in Little Alchemy 2: A Comprehensive Guide
Are you ready to embark on an exciting journey into the realm of How to…
What is the future of English in India? This question resonates with countless students, educators,…
Environmental Concerns Essay | 100-350 Words
In a world where our planet's health is increasingly fragile, the need to address pressing…
Current Topics
Entertainment
Environment
Hindi Essay
Jobs & Vacancies
Relationship
Scholarship
Student & School Life
Study Materials