Search All Scholarships
Easy Scholarships to Apply For
No Essay Scholarships
Scholarships for HS Juniors
Scholarships for HS Seniors
Scholarships for College Students
Scholarships for Grad Students
Scholarships for Women
Scholarships for Black Students
Scholarships
Student Loans
College Admissions
Financial Aid
Scholarship Winners
Top No-Essay Scholarships
Scholarships360 $10,000 "No Essay" Scholarship
Niche $50,000 No Essay Scholarship
$2,000 Sallie Mae Scholarship (open to HS Juniors and above!)
Student-centric advice and objective recommendations
Higher education has never been more confusing or expensive. Our goal is to help you navigate the very big decisions related to higher ed with objective information and expert advice. Each piece of content on the site is original, based on extensive research, and reviewed by multiple editors, including a subject matter expert. This ensures that all of our content is up-to-date, useful, accurate, and thorough.
Our reviews and recommendations are based on extensive research, testing, and feedback. We may receive commission from links on our website, but that doesn't affect our editors' opinions. Our marketing partners don't review, approve or endorse our editorial content. It's accurate to the best of our knowledge when posted. You can find a complete list of our partners here .
How to Respond to the 2023/2024 Brandeis University Supplemental Essay Prompt
Brandeis Universit y is a private research university located in Waltham, Massachusetts. Founded in 1948 with a mission to provide education to everyone, Brandeis has become a prominent liberal arts college. If this university is at the top of your list, keep reading to learn how you can best respond to the Brandeis supplemental essays!
A little history before we start…
Before you start on your Brandeis supplemental essays, it's a good idea to get some background on how the school started. This way, you can make connections in your essays that connect you and Brandeis on a deeper level. 
Founded by Louis Dembitz Brandeis, the first Jewish justice of the U.S. Supreme Court, Brandeis University is steeped in history . Since opening their doors in 1948, Brandeis has accomplished a lot. In 1961, Brandeis achieved Phi Beta Kappa accreditation, a prestigious honors society that began in 1776. Only 10 percent of colleges or universities ever receive this accreditation. In addition, Brandeis is home to the Heller School for Social Policy and Management. The Heller School was one of the first educational institutions to make a connection between social policy and social welfare.  
The Brandeis prompts
Brandeis was established 75 years ago to address antisemitism, racism, and gender discrimination in higher education, and today, the university remains dedicated to its founding values of inclusivity and justice. How has your educational experience shaped your perspective on these values? (250 words max.)
This prompt is simple and straightforward, but it does ask you to think back through a lot of material. Your educational experience has been over a decade long by the time you graduate high school. So, let's start simple with a quick inventory of your educational experience. Think about what schools you've attended, what years of school stick out the most to you, or about specific subjects or teachers you had that really shaped you. 
Now, let's take a closer look at which of those experiences may relate to the subject matter that Brandeis asks about in the prompt. Keep in mind that they're asking to hear about an educational experience, which means that you can talk about something that happened inside the classroom, outside of it on a field trip, or through any other avenues that you have learned through. 
The most important element to this prompt is that you take time to think about your answer. It's easy to talk about how you studied slavery in history class and it was of course horrific to learn about, but that won't tell the admissions committee much about you. Try to get personal and really dig in!
International students only prompt
What excites you the most about being an international student at Brandeis University? (250 words max.)
If you're not an international student, then you don't need to worry about answering this prompt. However, if you are an international student, this question is an important part of your application. You may want to roll your eyes about answering another prompt, but this can be a really great opportunity. You have not one, but two places where you can let the admissions department get to know you!
And because this prompt is there for them to get to know you, you don't have to worry about answering this prompt wrong, because there is no right or wrong answer! So, certainly take your time thinking about this question, but don't let it stress you out! Answer honestly and with a lot of excitement, as those things should certainly come through!
Key Takeaways
No matter what the prompt is that you are responding to, give yourself plenty of time to write your essay and make edits
Whether a prompt gives you 250 words or 500 words , make sure you understand what the prompt is asking before you begin writing
Make sure that your answer is engaging, as admissions officers have to read a lot of essays, try to make yours stand out by pulling them in
Once you're done with your application for Vassar, don't forget about completing applications for all the other schools you're applying to
Frequently asked questions about Brandeis supplemental essays
Do colleges care about supplemental essays, what is the most common college supplemental essay, what should you not say in a supplemental essay, start your scholarship search.
Vetted scholarships custom-matched to your profile
Access exclusive scholarships only available to Scholarships360 members
Scholarships360 Recommended
10 Tips for Successful College Applications
Coalition vs. Common App: What is the difference?
College Application Deadlines 2023-2024: What You Need to Know
Trending now.
PSAT to SAT Score Conversion: Predict Your Score
How to Convert Your GPA to a 4.0 Scale
What Are Public Ivy League Schools?
See how many scholarships you're eligible for.
Take our brief 5 question quiz to find out!
No sign-up required.
How to Write the Brandeis Supplement 2023-2024
Brandeis is a medium-sized research university that ranks among the best large research universities in America, but with a community that feels more like a liberal arts college. Established in 1948 by the American Jewish community to welcome people of all backgrounds and faiths, the founding values that undergird Brandeis are rooted in Jewish history and experience. Located in Waltham, Massachusetts, within screaming distance of Boston, Brandeis is home to 3,591 undergraduate students. The acceptance rate is 39% .
Students at Brandeis love that they can engage in graduate-level research while having a level of access to their professors that is normally reserved for small schools. To find students who will best take advantage of this opportunity, Brandeis looks for students who are enterprising, and who will take them up on everything the university has to offer. They want top-notch academics, yes (the average GPA of accepted students is 3.84), but also passion-driven extracurriculars and a really well-defined sense of self. The university is also test-optional, which means you can submit your SAT or ACT scores for consideration, but you don't have to.
If you love the idea of a research university with liberal arts vibes, send us an email . We're experts at helping students get into their best-fit colleges.
The Brandeis supplement has only one main question, with an additional one for international students (the second question below, as noted on the prompt).
Brandeis was established 75 years ago to address antisemitism, racism, and gender discrimination in higher education, and today, the university remains dedicated to its founding values of inclusivity and justice. How has your educational experience shaped your perspective on these values? (250 words max.)
We love this question, but it's important to set some ground rules from the beginning. Stories of challenges are fair game as set forth by the first sentence of the prompt, which focuses on antisemitism, racism, and gender discrimination, but this isn't a competition for who has faced the most hardship. If you try to build your answer to this supplement on a sob story, it's not going to work out in your favor. It's not that Brandeis is callous and doesn't care, but they want to see who you are, not simply what bad things have happened to you. Listing hardships doesn't tell them much, if anything, about you.
Instead, start at the end. Take some time, maybe 20 or 30 minutes, to interrogate what your perspective on inclusivity and justice is before you begin writing. What do you care about related to these ideals? How have they come into play in your life? Have you ever felt like your inclusion has been challenged or at risk, or a sense of injustice? When, and why?
Once you have a few thoughts written down on what you care about related to inclusivity and justice, begin to work backwards from those ideas and experiences to reveal how you arrived at your current set of beliefs. Maybe what led you to where you are now was a teacher, a program, or a particular class you took. Maybe it was a challenge you faced that put you on the receiving end of discrimination — but, as we hope we've made clear — that isn't the only route to answering this question and often isn't the best one. Or maybe it is a time that you saw discrimination of some form in play in the world and didn't feel like you could help in that moment. What did you do next?
Answer this prompt by telling a story that shows you wrestling with, discovering, or having to stick up for the values of inclusivity and justice that Brandeis holds so dear. Put the reader in the moment with you, and tell a story.
For International Students Only:
What excites you the most about being an international student at brandeis university (250 words max.).
Brandeis is a school that prioritizes a global experience and perspective, but they don't rely solely on study abroad programs to deliver it. They bring the diversity of the planet to Waltham, Massachusetts, and 20% of the Brandeis student body is made up of international students from 58 different countries. The university highly values the international community on campus, and what they can uniquely bring to and gain from the Brandeis experience.
As you approach this prompt, ask yourself: why am I applying to Brandeis in particular, not simply because it is in the United States?
To best write this supplement, you'll need to tell a story that illustrates the why of this, and that gives specific reasons you want to be at Brandeis. Include what you want to study, and why you can study it best at Brandeis, in your response. You should also look to the future: what do you want to do in life, and how is Brandeis uniquely positioned to help you get there? Be as specific as you can be.
Brandeis is a global community on a campus that prioritizes service and togetherness through a world-class educational and residential program. Founded in the ideals of equity and justice, Brandeis is welcoming, encouraging, and challenging in equal measures.
If Brandeis sounds like your dream school, send us an email . We help amazing students get into equally amazing universities.
Join Our Contact List
First-Year Applicants
International Applicants
Transfer Applicants
Visiting Students
Homeschooled Applicants
Undocumented / DACA Applicants
Admitted Students
Why Brandeis
Brandeis by the Numbers
Brandeisian Stories
Life After Brandeis
At Brandeis, we empower our students to do great things. It all starts with a close-knit, welcoming community — and a shared commitment to changing the world.
Application Process
What We Look For
Test-Optional Policy
Midyear Program
Meet the Admissions Staff
Request Information
Applying to Brandeis is about much more than transcripts and test scores. Our admissions process helps us to get to know you not just as students, but as individuals and members of your communities.
Virtual Visit Experiences
Fall for Brandeis Days
Connect with Current Students
Getting Here
The best way to get to know Brandeis is to experience it for yourself.
Affordability
Tuition and Fees
Scholarships and Fellowships
Applying for Financial Aid
Student Employment and Work-Study
At Brandeis, we're committed to providing the best possible college education — and to making that education attainable and affordable.
The Brandeis Core
Majors and Minors
Our Learning Community
Cool Classes for Curious Minds
Meet Our Faculty
Study Abroad
Research, Internships and Experiential Learning
Advising and Resources
A Brandeis education provides you with a broad-based, liberal arts education within a research-driven, intellectually rich and experiential environment.
Student Life
Activities and Recreation
Housing and Dining
Beyond Campus
Spiritual Life
Community Engagement
Student Wellness, Health and Safety
Brandeis is for students who aren't afraid to admit they have a lot to discover. Life here is about trying new things — lots of new things — until you find the ones you love.
A Day in the Life: Finding Time for Fun – and Strawberry Donuts
A Day in the Life: An Athlete Who Is Active on Campus
A Day in the Life: Embracing Collaboration and Connection con Diferentes Comunidades
A Day in the Life: Leading the Way at Brandeis Hillel
26 Questions
Reaching New Heights in a NASA Internship
Pride Reps Make Sure It's Easy To Be Yourself
Stepping Out of Her Comfort Zone and Finding a Home Away From Home
Kindness, Community and Mint Chocolate Chip
Returning to Jordan: Landing a Dream Internship Abroad
Finding the Perfect Path Toward a Career in Medicine
From the Castle to the Pottery Club
People, Politics and the Pursuit of Authenticity
Making Archaeological Discoveries
Residence Halls Like Home and a Dedication to Diaspora Capital Partners
A Dream Study Abroad Experience
Experiencing a Whole Spectrum of Jewish Life
Discovering an Inclusive Jewish Community
Alexa, Who is Michael Leung '21, Amazon Software Engineer?
Try the New and Unexpected, and Discover a Career
Critical Thinking Key to Career Success
Seeing the Art in Tech
Problem-Solving His Way to Wall Street
Brandeisians of the Last Decade (BOLD 9)
Transfer Applicant FAQ
Early Decision at Brandeis
Interviews FAQ
Brandeis International Business Scholarship
Leonard Bernstein Fellowship
Dr. Martin Luther King Jr. Fellowship
Humanities Fellowship
QBReC Fellowship
Brandeisians Are Connected
The Culture of Mentorship
Found in Translation
When Your Wildest Dreams are Outside Your Comfort Zone
At the Head of the Class
For the Love of Words and Numbers
Welcome to Brandeis
You Belong at Brandeis
Admitted Student Events
Life as a Brandeisian
Getting the Most From Your Midyear Experience
Frequently Asked Questions for Midyears
Meet Midyears
Welcome Parents and Families
Digital Swag
Connect With Us
Brandeis University Admissions
Your Brandeis journey starts here.
When it comes to evaluating applications, we balance attention to detail with a focus on the big picture. We'll consider both your academic performance and your life outside the classroom. We want to get a true feel for who you are — what matters to you, how you spend your time and how you engage with your family, your team, your workplace or your spiritual communities. These parts of your life tell us more than any test score or report card about the kind of person you are, and what you'll bring to the Brandeis community.
We'd love for you to get to know what Brandeis is all about, and to join us for a visit . And we're here to answer your questions, whatever they might be.
The road to college is long and winding, but the right destination makes it all worthwhile. We can't wait to see you when you get here. 
How to Apply
Students applying to Brandeis must submit the Common Application . See our application process  for more information.
Myra Kraft Achievers Program
Test Optional
Brandeis has a Test-Optional Policy that does not require applicants to submit SAT or ACT scores.
Find out firsthand from our students what makes Brandeis such a special place.
Get to know us

Brandeis University Supplemental Essays Guide: 2021-2022

Not sure how to write Brandeis supplemental essays? CollegeAdvisor.com's guide to the Brandeis supplement essay will show you exactly how to write engaging Brandeis University supplemental essays and maximize your chances of admission. If you need help crafting your Brandeis University supplemental essays, create your free account or schedule a free advising consultation by calling (844) 343-6272.
Brandeis Essay Guide Quick Facts:
The Brandeis acceptance rate is 34%— U.S. News considers Brandeis a competitive school.
The Brandeis ranking is #42 in U.S. News' list of National Universities .
What is Brandeis ranked?
The Brandeis University ranking is #42 in U.S. News' list of National Universities. The Brandeis University ranking is currently tied with Boston University , Case Western Reserve University , Tulane University , and the University of Wisconsin-Madison .
Other U.S. News Brandeis University rankings:
The Brandeis University ranking is #31 in Best Undergraduate Teaching
The Brandeis University ranking is #40 in Best Value Schools
What does the Brandeis University ranking mean? Well, U.S. News uses approximately 17 categories when ranking schools. These categories include everything from class size to average faculty salaries. To read more about their process, click here .
Don't focus too much on the Brandeis University ranking. All of the U.S. News rankings are simply tools to help you learn more about different schools. You should never apply to a school solely based on their ranking or discount a school for that reason. Instead, use the Brandeis University ranking holistically.
For more information on how to use college rankings, check out our expert's guide .
What is the acceptance rate at Brandeis?
The Brandeis acceptance rate is 34%. The Brandeis University ranking and Brandeis acceptance rate show that the school's admissions process is competitive. Last year, over 10,000 students applied to Brandeis with an average GPA of 3.84 and an average SAT of 1350-1470. This means that strong grades and scores alone won't necessarily earn you a Brandeis acceptance.
To present the strongest application possible, spend time refining your Brandeis essay. You'll also want to keep in mind that the Brandeis University ranking is higher for some majors than others. This might influence how the Brandeis acceptance rate impacts your admissions odds.
However, you shouldn't let the Brandeis acceptance rate discourage you. Many factors influence the Brandeis acceptance rate. Moreover, the Brandeis acceptance rate is out of your control. Rather than worrying about it, focus on the elements of your application that you can control, like your Brandeis supplement essay.
Want more information on how to use the Brandeis acceptance rate (and any other school's acceptance rate) to build your school list? Check out our expert's guide on acceptance rates .
Does Brandeis require essays?
Yes. In addition to the main essay prompt that you'll encounter in the Common App or Coalition App , you'll also complete one Brandeis supplement essay. Given the relatively high Brandeis University ranking and lower-than-average Brandeis acceptance rate, you should do all you can to make your essay stand out.
Need some help writing your Common App essay? Get great tips from our Common App essay guide .
How many essays does Brandeis require?
You must write one school-specific Brandeis supplement essay when you complete your application. There are no optional Brandeis supplemental essays. Your Brandeis essay should be 250 words maximum. While this isn't long—it's less than half the length of the Common App personal statement—you shouldn't rush the drafting and editing process. Brandeis supplemental essays can cover a wide variety of topics; take advantage of this freedom. Successful Brandeis supplemental essays will combine the key elements of a "why major?" essay with those of a community-oriented essay.
However, there are some special circumstances for Brandeis supplemental essays. International students, students applying to the BA/MA Program in International Economics and Finance , and students applying to the Brandeis Myra Kraft Transitional Year Program will have to complete additional Brandeis supplemental essays. This guide will not address these additional Brandeis supplemental essays and will instead focus solely on the Brandeis supplement essay required for all applicants. However, many of the tips for completing the single Brandeis essay may be useful when completing the additional Brandeis supplemental essays.
How to write Brandeis Supplemental Essays
So, how should you approach the Brandeis essay?
The Brandeis admissions team will evaluate Brandeis supplemental essays for content as well as writing skill. This means it's not just about what you say, but how you say it. Strong Brandeis supplemental essays will use evocative, concise, and specific language to give the Brandeis admissions team insight into an applicant's identity.
Even though your Brandeis supplement essay can only be 250 words, you may feel pressured to address many topics, experiences, or character traits. Don't fall into this trap! You don't need to describe your whole identity in your Brandeis essay. Instead, stay focused on one core topic. We'll discuss how to approach the Brandeis essay prompt in more detail in the next section.
The most successful Brandeis University supplemental essays read like the applicant is telling a story in an interview—just in written format. This doesn't mean that Brandeis University supplemental essays should use informal language. It just means your essay should tell a complete story. The ultimate goal for the Brandeis supplemental essays is to help Brandeis admissions get to know you.
How to Write Brandeis Supplemental Essays — Question 1
The Brandeis community is a diverse group of critical thinkers defined by their ability to dive deeper into their learning by questioning, analyzing, evaluating, creating, critiquing and seeking other perspectives. Share an example of how you have used your own critical thinking skills on a specific subject, project, idea or interest. (250 words max).
The Brandeis supplement essay prompt uses Brandeis' key values to ask applicants to describe their own experiences. This prompt shows that the Brandeis admissions office wants to admit students with a demonstrated track record of questioning the status quo. Successful Brandeis supplemental essays will delve into a topic that questions established ideas or presents an alternative perspective.
Remember, the Brandeis University ranking is #42, and the Brandeis acceptance rate is just 34%. These statistics show that Brandeis is a competitive school—so don't underestimate the importance of Brandeis University supplemental essays. A strong Brandeis essay can make a major difference in admissions!
Choosing a topic
With only 250 words, it's important to choose a strong topic for your Brandeis supplement essay. To start, think about your application as a whole, including your Common App essay. What aspect of your identity could you highlight in your Brandeis essay that isn't already clear from your application?
The most effective Brandeis supplemental essays will elaborate on a piece of your profile that you've only briefly mentioned or address a new part of your background. How can you represent your critical thinking skills in a way that contributes to the rest of your application? Who are you as a person and a student, and how can you highlight that in your Brandeis essay? Effective Brandeis University supplemental essays will show how you will contribute to the rich diversity of thought at Brandeis.
If you feel strongly about your major or intended career, you could discuss your career plans in your Brandeis supplemental essay. Your Brandeis supplemental essay can also show that you've done your research on Brandeis. Brandeis undergraduate students can choose from a selection of 44 majors and 51 minors . Brandeis also offers a multitude of research opportunities and study abroad options that you might mention in your Brandeis supplemental essay. However, don't feel like you need to address "why Brandeis" in this essay. If it makes sense to include specific details about Brandeis, that's great, but don't feel pressured to do so. After all, you only have 250 words.
Think about how critical thinking informs your worldview. What topic really stretches your brain? What problems have you worked toward solving? Successful Brandeis supplemental essays will not solve the big questions in life. Rather, you should focus your Brandeis essay on relatively small-scale interactions, projects, and topics.
Drafting your essay
When writing the Brandeis University supplemental essays, aim for depth instead of breadth. Pick an impactful story—a one-on-one interaction, important moment, or even just a day in your life, and dig deep. The Brandeis admissions committee asks specifically for "an example" of when you used critical thinking, so be sure to answer this part of the prompt. The best Brandeis University supplemental essays will use one specific interaction to illustrate a key part of an applicant's character.
Keep in mind that this Brandeis supplement essay prompt should address what you've done as well as what you've thought about. In your Brandeis supplement essay, highlight more than just the thinking part of critical thinking; also discuss the actions you have taken. Brandeis admissions wants to know how you have used your critical thinking skills to drive change.
One of the most important things to remember when writing the Brandeis supplement essay is to be personal. Though it might sound difficult, try to write an essay that no other applicant could write. After all, the best Brandeis University supplemental essays will be the most unique. Brandeis supplemental essays that include an authentic combination of your passions, background, and aptitude for your intended major will be most likely to stand out to the Brandeis admissions team.
Showcasing your personality
This Brandeis essay prompt is a bit quirky, but so is Brandeis. If it's your style, use humor in your Brandeis supplement essay. However, don't try to force being quirky, funny, or anything else. The best Brandeis supplemental essays will reveal your authentic personality and skills through your choice of topic and its execution. No matter what, don't forget that your essay should show the Brandeis admissions committee who you are.
In addition to being specific and personal, strong Brandeis University supplemental essays will make it clear how your critical thinking skills made an impact. Your Brandeis essay should have clear stakes—this can often be viewed as the "so what?" of the essay. Why does the story you have told in your Brandeis essay ultimately matter? What does the reader learn about you? Use your essay to show the Brandeis admissions team that you belong at their school.
Brandeis does not expect you to continue with your activities, interests, or hobbies from high school. However, compelling Brandeis supplemental essays will feature the transferable skills that you have developed through your experiences. So, in your Brandeis essay, make sure you articulate the impact you made on your community.
Making your essay count
Part of Brandeis' core mission is to change the world by empowering students to do great things. Brandeis University supplemental essays should incorporate this message. Use your Brandeis essay to show how you will be a valuable member of the community. Another place to look for inspiration for Brandeis supplemental essays is the University's value propositions and framework for the future . This page can also help you learn more about the school before starting your Brandeis essay.
In this Brandeis supplement essay, it is important to use vivid language. From the opening sentence, hook the reader through an intriguing story or a descriptive anecdote. Then, dig into the details of your story; with only 250 words, it's important to make every sentence count. The Brandeis admissions committee will read thousands of essays. You want your Brandeis essay to stand out.
In your Brandeis supplement essay, one of the most powerful and practical ways to keep your reader engaged is to "show" instead of "tell." Let's break down what this means: telling occurs when the writer states what happened or immediately jumps to the point. Showing occurs when the writer "paints a picture" for the reader by writing expressively, including examples and evocative details. Showing—rather than telling—will help make your Brandeis supplement essay engaging to read!
Brandeis Essay Draft Key Questions:
Does your Brandeis University supplemental essay topic fit the prompt?
Do you focus on one example instead of many?
Is your Brandeis essay both personal and specific?
Does your response to the Brandeis essay prompt reveal the "so what?" of your topic?
In your Brandeis supplement essay, do you show more than you tell?
How important are the Brandeis essays?
Since there is only one Brandeis supplemental essay, you may wonder how important Brandeis supplemental essays are to the Brandeis admissions team.
Brandeis admissions have changed their essay prompts from last year's cycle. This year's Brandeis supplemental essays have shifted away from the more traditional "why school?" essays. With this year's Brandeis supplemental essays, the Brandeis admissions team has shifted towards a more open-ended and experience-based prompt.
Brandeis admissions puts intention behind the Brandeis supplement essay prompt. Though it may seem like one more box to check on the list of application requirements, make it your priority to polish your Brandeis essay. Ensure that your Brandeis essay is specific, personal, and actually answers the prompt.
In general, schools like Brandeis use demonstrated interest (DI) as a gauge to determine how interested a student is in attending their school. The top 50 U.S. News Brandeis University ranking and Brandeis acceptance rate create an aura of prestige around the school. Consequently, Brandeis admissions officers will weed out students who don't demonstrate a strong "why" for attending Brandeis. This is especially true when looking at two or more students with similar test scores and GPAs. To learn more about DI and Brandeis admission officers may use it, check out this article in Forbes .
Additional Tips for Writing Your Brandeis Supplemental Essays
Be sure to leave yourself time to edit and revise your Brandeis supplemental essays! Brandeis admissions has two deadlines: Early Decision I on November 1, 2021, and Early Decision II and Regular Decision on January 1, 2022.
Before submitting, re-read your application and think about how every aspect of it will be perceived by the Brandeis admissions team. Make sure that your Brandeis supplement essay says something about you that the reader doesn't learn in other parts of your application.
Want a behind-the-scenes look at how the Brandeis admissions team will review your Brandeis supplemental essays and application materials? Check out the video below to meet some of the people involved.
Brandeis Supplemental Essays — Final Thoughts
In your Brandeis supplement essay, show the Brandeis admissions department another side of who you are. Be unique and original, but also be genuine and honest. Research Brandeis to learn more about the University's mission and culture before writing your Brandeis essay. There is no cookie-cutter Brandeis student, so highlight what makes you special. Good luck!

This 2021-2022 essay guide on Brandeis was written by Caroline Marapese , Notre Dame '20. For more CollegeAdvisor.com resources, click here . Want help crafting your Brandeis University supplemental essays? Create your free account or schedule a free advising consultation by calling (844) 343-6272.

Personalized and effective college advising for high school students.
Advisor Application
Popular Colleges
Privacy Policy and Cookie Notice
Student Login
California Privacy Notice
Terms and Conditions
Your Privacy Choices
By using the College Advisor site and/or working with College Advisor, you agree to our updated Terms and Conditions and Privacy Policy , including an arbitration clause that covers any disputes relating to our policies and your use of our products and services.

Brandeis University 2020-21 Supplemental Essay Prompt Guide 
Regular Decision:
Brandeis University 2020-21 Application Essay Question Explanations .
The Requirements: 1 essay of 250 words
Supplemental Essay Type(s): Why, Oddball
Please include a short response to one of the three prompts below (250 words or fewer).
Why would you like to attend brandeis.
Similar to other why essay prompts, this is a straightforward question. It's Brandeis' Mariah Carey moment to ask, "Why you so obsessed with me?" We recommend doing some research before diving into this one. Arm yourself with examples not only of courses & professors that appeal to you, but also specifics about the local community and city–if that's what strikes your fancy. Are you a midwestern kid with a hankering for lobster rolls? Does your family live close enough for Sunday dinners? What are the perks of living in the Boston area (besides reenacting your favorite scenes from Good Will Hunting )? Use this as a chance to share more of who you are by sharing what about Brandeis appeals to you.
Justice Brandeis once said, "If we would guide by the light of reason, we must let our minds be bold." Tell us about something bold that you've recently done. 
The admissions department at Brandeis wants to accept students who are not afraid to challenge the status quo or stand up for what they believe in. When have you been bold? You don't have to be a women's march organizer to impress admissions here. It can be just as bold to question your aunt on her views regarding controversial topics that are important to you or to utilize your creativity to draw informative comics breaking down complex issues for Instagram. If you're feeling stuck, maybe start by thinking about the things that are most important to you. Next, think about what steps you've taken in your life to create change, inform, and/or organize. Ultimately, the key to writing an excellent response to this prompt is in the details. Don't just tell admissions about something bold you've done recently; tell them why you did it and maybe even share how you would like to continue letting yourself be bold in the future.
There are approximately 171,476 words in the English dictionary. Pick your favorite word and tell us why you picked it.
This prompt is polarizing — odds are, you either love it or hate it. If this question immediately tickles your fancy and you have an idea for the word you'd like to highlight, go for it! If you look at this prompt and feel totally stuck, but still want to try answering it, try this trick: What might you tell admissions about yourself that they haven't already heard about in your Common App essay? Is there something in your background and experience worth expanding upon? Once you've identified what you want to discuss, think about what words might be helpful launch points for describing that experience and back into your "favorite word." You heard us: write first and think of the word after! This is also a great strategy for choosing a word that is slightly less expected than those submitted by the average applicant.
*For international students only
Brandeis attracts students from many corners of the world. As an international student at Brandeis, how would you enrich the campus community? (250 words or fewer)
Dang! Brandeis is really making its international applicants WERK! Well, here's a quick tip: this question may seem like it's asking about the difference between you and the domestic applicants, but it's actually in your best interest to think about what distinguishes you from any other international student! What do you bring to campus that no one else can? What have you learned from your life experiences? And there's one last twist to this application: in order to explain how you would "enrich the campus community," you should probably know a thing or two about that campus community. So spend a little time on the Brandeis website to get a feel for the school, the students, and the surrounding community. How is the culture different from your own? (Your differences are your strengths!) Where might the two intersect? And how might that point of intersection create an opportunity for mutual learning? For more information about acing the international essay, check out this video we made just for you!
About CEA HQ
View all posts by CEA HQ »

Check out our Blog!
Contact us for information on rates and more!
I am a * Student Parent Potential Partner School Counselor Private College Counselor
Name * First Last
Phone Type Mobile Landline
Street Address
Address City State / Province / Region Afghanistan Albania Algeria American Samoa Andorra Angola Anguilla Antarctica Antigua and Barbuda Argentina Armenia Aruba Australia Austria Azerbaijan Bahamas Bahrain Bangladesh Barbados Belarus Belgium Belize Benin Bermuda Bhutan Bolivia Bonaire, Sint Eustatius and Saba Bosnia and Herzegovina Botswana Bouvet Island Brazil British Indian Ocean Territory Brunei Darussalam Bulgaria Burkina Faso Burundi Cabo Verde Cambodia Cameroon Canada Cayman Islands Central African Republic Chad Chile China Christmas Island Cocos Islands Colombia Comoros Congo Congo, Democratic Republic of the Cook Islands Costa Rica Croatia Cuba Curaçao Cyprus Czechia Côte d'Ivoire Denmark Djibouti Dominica Dominican Republic Ecuador Egypt El Salvador Equatorial Guinea Eritrea Estonia Eswatini Ethiopia Falkland Islands Faroe Islands Fiji Finland France French Guiana French Polynesia French Southern Territories Gabon Gambia Georgia Germany Ghana Gibraltar Greece Greenland Grenada Guadeloupe Guam Guatemala Guernsey Guinea Guinea-Bissau Guyana Haiti Heard Island and McDonald Islands Holy See Honduras Hong Kong Hungary Iceland India Indonesia Iran Iraq Ireland Isle of Man Israel Italy Jamaica Japan Jersey Jordan Kazakhstan Kenya Kiribati Korea, Democratic People's Republic of Korea, Republic of Kuwait Kyrgyzstan Lao People's Democratic Republic Latvia Lebanon Lesotho Liberia Libya Liechtenstein Lithuania Luxembourg Macao Madagascar Malawi Malaysia Maldives Mali Malta Marshall Islands Martinique Mauritania Mauritius Mayotte Mexico Micronesia Moldova Monaco Mongolia Montenegro Montserrat Morocco Mozambique Myanmar Namibia Nauru Nepal Netherlands New Caledonia New Zealand Nicaragua Niger Nigeria Niue Norfolk Island North Macedonia Northern Mariana Islands Norway Oman Pakistan Palau Palestine, State of Panama Papua New Guinea Paraguay Peru Philippines Pitcairn Poland Portugal Puerto Rico Qatar Romania Russian Federation Rwanda Réunion Saint Barthélemy Saint Helena, Ascension and Tristan da Cunha Saint Kitts and Nevis Saint Lucia Saint Martin Saint Pierre and Miquelon Saint Vincent and the Grenadines Samoa San Marino Sao Tome and Principe Saudi Arabia Senegal Serbia Seychelles Sierra Leone Singapore Sint Maarten Slovakia Slovenia Solomon Islands Somalia South Africa South Georgia and the South Sandwich Islands South Sudan Spain Sri Lanka Sudan Suriname Svalbard and Jan Mayen Sweden Switzerland Syria Arab Republic Taiwan Tajikistan Tanzania, the United Republic of Thailand Timor-Leste Togo Tokelau Tonga Trinidad and Tobago Tunisia Turkmenistan Turks and Caicos Islands Tuvalu Türkiye US Minor Outlying Islands Uganda Ukraine United Arab Emirates United Kingdom United States Uruguay Uzbekistan Vanuatu Venezuela Viet Nam Virgin Islands, British Virgin Islands, U.S. Wallis and Futuna Western Sahara Yemen Zambia Zimbabwe Åland Islands Country
Which best describes you (or your child)? High school senior High school junior College student College grad Other
How did you find CEA? Internet Search New York Times Guidance counselor/school Social Media YouTube Friend Special Event Delehey College Consulting Other
Common App and Coalition Essays
Supplemental Essays
University of California Essays
University of Texas Essays
Resume Review
Post-Grad Essays
Specialized Services
Waitlist Letters
Comments This field is for validation purposes and should be left unchanged.
Agnes Scott College
Alvernia University
American University
Amherst College
Babson College
Bard College
Barnard College
Baylor University
Bennington College
Bentley University
Berry College
Bethany College
Bishop's University
Boston College
Boston University (BU)
Bowdoin College
Brandeis University
Brown University
Bryn Mawr College
Bucknell University
Butler University
California Institute of Technology (Caltech)
California Lutheran University
Capitol Technology University
Carleton College
Carnegie Mellon University
Catawba College
Centre College
Chapman University
Claremont McKenna College
Clark University
College of Mount Saint Vincent
College of William and Mary
College of Wooster
Colorado College
Colorado School of Mines
Columbia University
Cornell University
Culver-Stockton College
D'Youville University
Dartmouth College
Davidson College
Drexel University
Duke University
Earlham College
Elon University
Emerson College
Emory University
Flagler College
Fordham University
George Mason University
Georgetown University
Georgia State University
Georgia Tech
Gonzaga University
Harvard University
Harvey Mudd College
Haverford College
Hillsdale College
Hofstra University
Illinois Institute of Technology
Illinois Wesleyan University
Indiana University Bloomington
Ithaca College
Johns Hopkins University
Kalamazoo College
Lafayette College
Lehigh University
Lewis and Clark College
Linfield University
Loyola Marymount University (LMU)
Lynn University
Macalester College
Malone University
Manchester University
Marist College
Mary Baldwin University
Massachusetts Institute of Technology (MIT)
Meredith College
Monmouth College
Moravian University
Morehouse College
Mount Holyoke College
New York University (NYU)
North Park University
Northwestern University
Occidental College
Oklahoma City University
Pepperdine University
Pitzer College
Pomona College
Princeton University
Providence College
Purdue University
Rensselaer Polytechnic Institute
Rice University
Saint Elizabeth University
Santa Clara University
Sarah Lawrence College
Scripps College
Seattle Pacific University
Smith College
Soka University of America
Southern Methodist University
St. John's College
Stanford University
Stonehill College
Swarthmore College
Syracuse University
Texas A&M University
Texas Christian University
The College of Idaho
The George Washington University
The New School
Trinity College
Tufts University
Tulane University
University of California
University of Central Florida (UCF)
University of Chicago
University of Cincinnati
University of Colorado Boulder
University of Florida
University of Georgia
University of Illinois Urbana-Champaign
University of Maryland
University of Massachusetts Amherst
University of Miami
University of Michigan
University of Minnesota
University of North Carolina at Chapel Hill (UNC)
University of North Carolina at Charlotte
University of North Carolina at Greensboro
University of Notre Dame
University of Oklahoma
University of Oregon
University of Pennsylvania
University of Pittsburgh
University of Richmond
University of San Diego
University of San Francisco
University of Southern California (USC)
University of Texas at Austin
University of Tulsa
University of Vermont
University of Virginia (UVA)
University of Washington
University of Wisconsin-Madison
Vanderbilt University
Vassar College
Villanova University
Virginia Tech
Wake Forest University
Washington and Lee University
Washington University in St. Louis
Wellesley College
Worcester Polytechnic Institute (WPI)
Yale University

Want free stuff?
We thought so. Sign up for free instructional videos, guides, worksheets and more!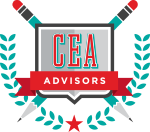 One-On-One Advising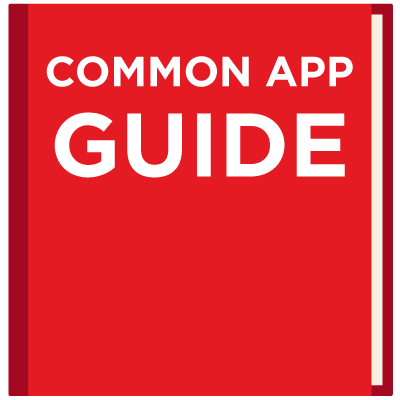 Common App Essay Prompt Guide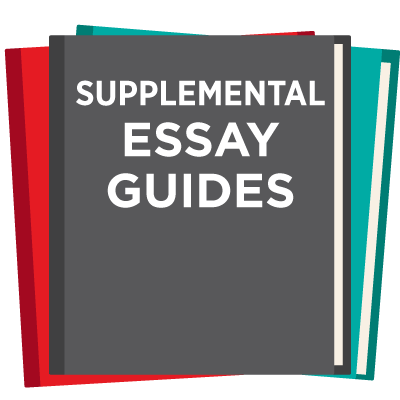 Supplemental Essay Prompt Guide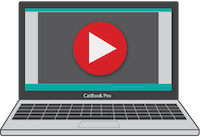 YouTube Tutorials
Our Approach & Team
Undergraduate Testimonials
Postgraduate Testimonials
Where Our Students Get In
CEA Gives Back
Undergraduate Admissions
Graduate Admissions
Private School Admissions
International Student Admissions
Academy and Worksheets
Common App Essay Guide
Supplemental Essay Guide
Coalition App Guide
The CEA Podcast
Admissions Statistics
Notification Trackers
Deadline Databases
College Essay Examples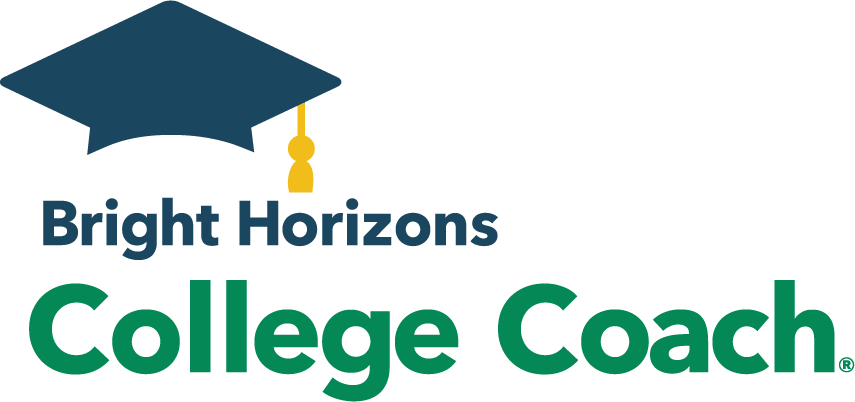 How Do I Write Brandeis' (Optional) Supplemental Essay?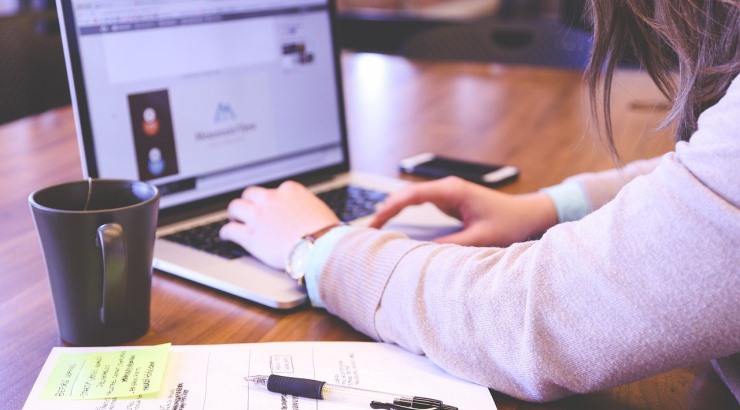 Written by Elizabeth Heaton on November 21st, 2017
essay prompts ,
writing college essays ,
Is Brandeis a reach school for you? If so, seize this opportunity to share more about yourself with the admissions office. For you, this essay is not optional.
Is Brandeis a match school for you, one where you look a lot like the average accepted applicant? With an acceptance rate of 33 percent, Brandeis is still turning away far more students than they are admitting. Making a case for the fit between you and the college can be a major factor in whether or not you make the cut. For you, this essay is not optional.
Is Brandeis a safety school for you? Brandeis is eager to admit students who they believe will attend. Let them know you are truly interested by doing the additional writing. For you, this essay is not optional.
amet, adipisicing elit sed do eiusmod tempor incididunt?
Follow these pre-application steps to help your student stay on track for admissions success., related resources.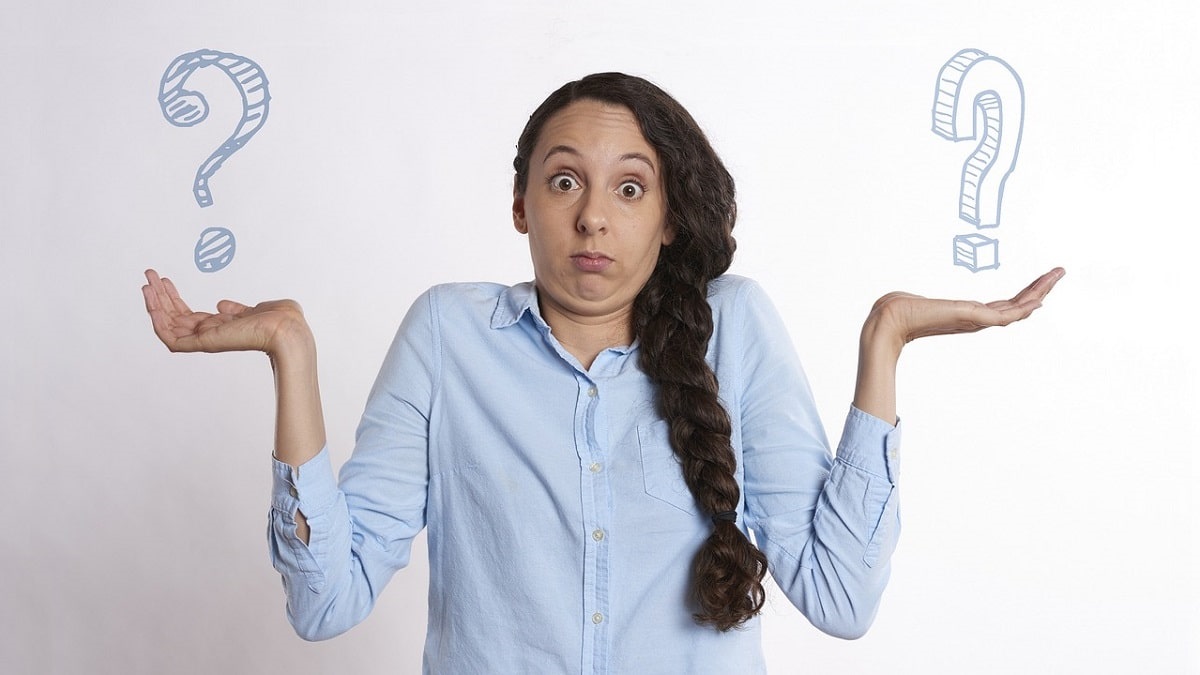 Read | Posted on November 17th, 2023
Are Optional College Essays Really Optional?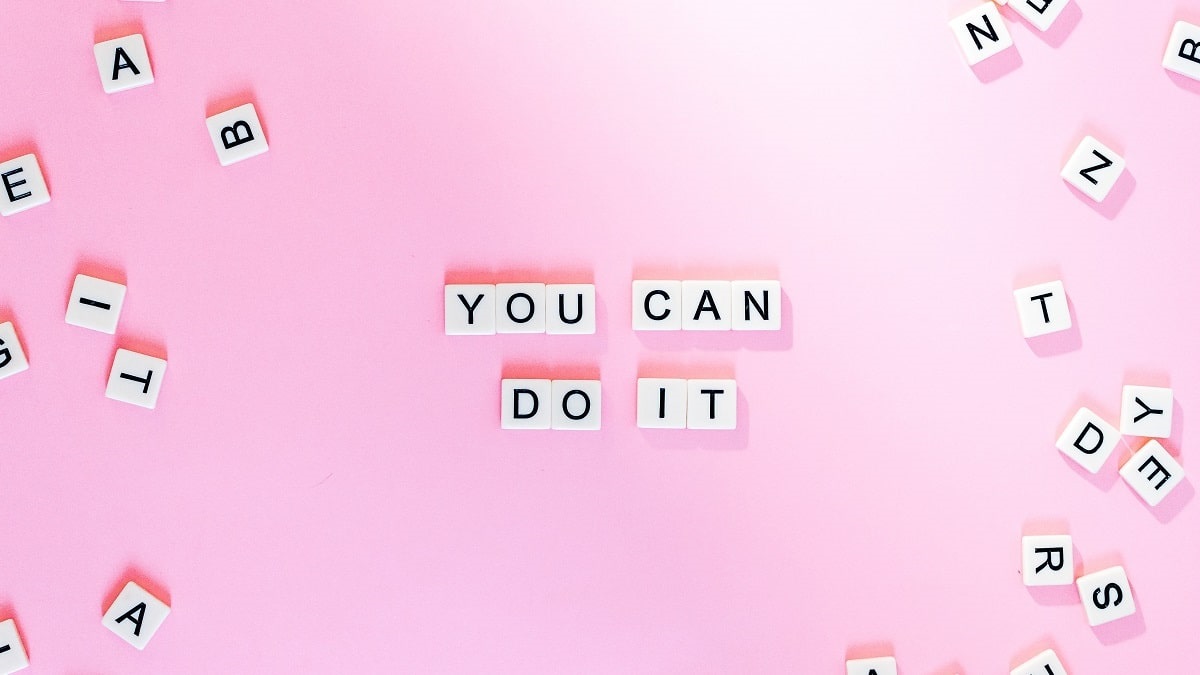 Read | Posted on November 6th, 2023
4 Tips for Writing the University of California Essays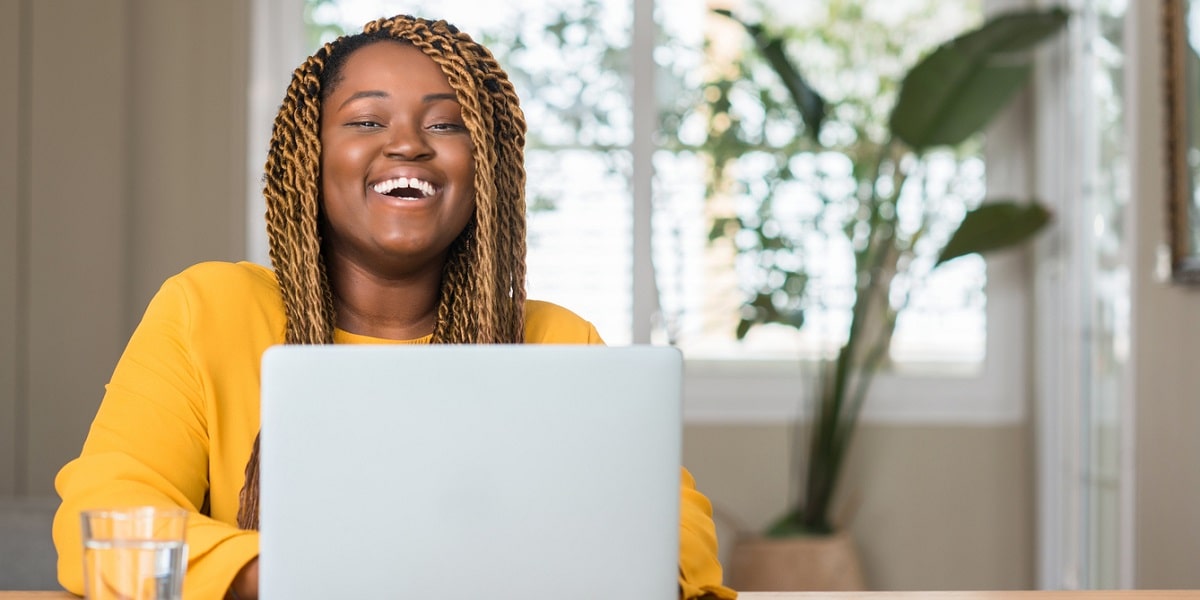 Read | Posted on September 21st, 2023
Speak Your Truth: Sharing Your Identity in College Essays
Browse categories.
Applying For Financial Aid
Choosing The Right College
College Admissions Consulting
College Applications
College Coach Mentionables: News & Events
College Entrance Exams
College Essays
College Loan Advice
College Visits
Finding Scholarships
How To Pay For College
Meet a College Finance Expert
Meet An Admissions Counselor
Uncategorized
Interested?
Call 877-402-6224 or complete the form for information on getting your student started with one of our experts.