Tufts University 2023-24 Supplemental Essay Prompt Guide
Early Decision:
Tufts University 2023-24 Application Essay Question Explanations 
The Requirements:  1 essay of 100-150 words; 1 essay of 200-250 words.
Supplemental Essay Type: Why , Oddball
Think outside the box as you answer the following questions. Take a risk and go somewhere unexpected. Be serious if the moment calls for it, but feel comfortable being playful if that suits you, too. 
Applicants to the school of arts & sciences or the school of engineering:, please respond to one of the following three prompts in 200-250 words:, it's cool to love learning. what excites your intellectual curiosity.
Tufts wants to accept intellectually curious applicants, so why not use this opportunity to rant and rave about your current obsession? Maybe you find marine life to be absolutely fascinating, and you've been reading up on the most dangerous creatures in the deep dark sea (and their preferred prey, of course). Or maybe you are super interested in Greek mythology and have been voraciously reading every book you can find on Poseidon and his many adventures. When was the last time you went down an internet rabbit hole trying to research something? When were you extremely motivated to solve a problem or create something new? What was the last fact or skill you learned outside of school that truly captured your imagination? The bottom line here is to discuss examples of what truly fascinates you, while also reflecting on what these examples say about your personality traits, interests, or learning style.
How have the environments or experiences of your upbringing – your family, home, neighborhood, or community – shaped the person you are today?
This is a classic community essay, through and through. Admissions wants to know what or who has made you into the person you are today. Where do you come from? What has shaped you as a person, and how has that made your perspective unique? What you focus on here can be reflective of larger cultural constructs or specific to you and only you. Tufts is looking to add diverse perspectives to the melting pot that is their student body. Is there anything you can teach your classmates about your hometown, traditions, culture, cuisine, orientation, identity, race, or ethnicity that they might not already know? Were you raised in a Muslim family in a small southern town? Do you identify as trans or queer? Were you adopted as a child? What has influenced your identity? What do you believe and how will your worldview bring something of value to the community at Tufts?
Using a specific example or two, tell us about a way that you contributed to building a collaborative and/or inclusive community.
First of all, let us remind you that your "community" can be just about anything, from your neighborhood to your family to your comedy troupe. Pick a community that means something to you and the diversity narrative will fall into place. Maybe your progressive church welcomes people of all sexualities and gender identities, and you developed a brand new youth group for queer and questioning teens. Perhaps your school is incredibly homogenous and isolated, and you helped your Spanish class organize Skype chats with a school in Guatemala to learn more about different parts of the world while developing your Spanish skills. No matter your starting point, be sure you tell a clear story with a beginning, middle, and end that demonstrates your commitment to creating inclusive environments. It might be tempting to pen a vivid description of your community and leave it at that, but the point of an essay like this is to tell a story about you and your contributions.
Applicants to the School of the Museum of Fine Arts (SMFA) at Tufts:
Please respond to the following prompt in 200-250 words:, art has the power to disrupt our preconceptions, shape public discourse, and imagine new ways of being in the world. what are the ideas you'd like to explore in your work   .
Tufts wants to know what kinds of ideas keep you up at night. Your response doesn't need to have static answers that will stay with you, of course; your ideas will change over your evolving life as an artist, but now is the time to try to pin down a basic explanation of what your art means to you, what it addresses, and for bonus points: why you want to spend the rest of your life immersed in it. Ultimately, like with all written components of your application, it's integral to be highly specific and use personal details to bring your essay to life. This isn't the place to be modest or undersell yourself; present your work proudly and succinctly, and admissions is sure to be impressed. Inspiration can be infectious, so be passionate and take them on a journey into your mind.
In addition, we will ask all applicants to complete this sentence in 100 words or less:
"i am applying to tufts because…" .
Well, well, well… the admissions department wants to know why you hope to attend Tufts University next fall. What a surprise. Start by browsing the Tufts website and reminding yourself why this school is on your list to begin with! Does Tufts offer a specific major that's hard to find at other institutions? Is there a professor you'd really like to learn from or a club you want to join? What do you have to offer Tufts' community? Maybe your favorite classes are the ones in which you and your peers discuss literature and debate symbolism. Perhaps you are the punniest person you know and think this core part of your character will help you assimilate into Tufts' playful culture smoothly. Whatever your reasoning may be, share it with admissions—and be concise! 
About Kat Stubing
View all posts by Kat Stubing »

We have school-specific prompt guides for over 100 schools.
Contact us for information on rates and more!
I am a * Student Parent Potential Partner School Counselor Private College Counselor
Name * First Last
Phone Type Mobile Landline
Street Address
Address City State / Province / Region Afghanistan Albania Algeria American Samoa Andorra Angola Anguilla Antarctica Antigua and Barbuda Argentina Armenia Aruba Australia Austria Azerbaijan Bahamas Bahrain Bangladesh Barbados Belarus Belgium Belize Benin Bermuda Bhutan Bolivia Bonaire, Sint Eustatius and Saba Bosnia and Herzegovina Botswana Bouvet Island Brazil British Indian Ocean Territory Brunei Darussalam Bulgaria Burkina Faso Burundi Cabo Verde Cambodia Cameroon Canada Cayman Islands Central African Republic Chad Chile China Christmas Island Cocos Islands Colombia Comoros Congo Congo, Democratic Republic of the Cook Islands Costa Rica Croatia Cuba Curaçao Cyprus Czechia Côte d'Ivoire Denmark Djibouti Dominica Dominican Republic Ecuador Egypt El Salvador Equatorial Guinea Eritrea Estonia Eswatini Ethiopia Falkland Islands Faroe Islands Fiji Finland France French Guiana French Polynesia French Southern Territories Gabon Gambia Georgia Germany Ghana Gibraltar Greece Greenland Grenada Guadeloupe Guam Guatemala Guernsey Guinea Guinea-Bissau Guyana Haiti Heard Island and McDonald Islands Holy See Honduras Hong Kong Hungary Iceland India Indonesia Iran Iraq Ireland Isle of Man Israel Italy Jamaica Japan Jersey Jordan Kazakhstan Kenya Kiribati Korea, Democratic People's Republic of Korea, Republic of Kuwait Kyrgyzstan Lao People's Democratic Republic Latvia Lebanon Lesotho Liberia Libya Liechtenstein Lithuania Luxembourg Macao Madagascar Malawi Malaysia Maldives Mali Malta Marshall Islands Martinique Mauritania Mauritius Mayotte Mexico Micronesia Moldova Monaco Mongolia Montenegro Montserrat Morocco Mozambique Myanmar Namibia Nauru Nepal Netherlands New Caledonia New Zealand Nicaragua Niger Nigeria Niue Norfolk Island North Macedonia Northern Mariana Islands Norway Oman Pakistan Palau Palestine, State of Panama Papua New Guinea Paraguay Peru Philippines Pitcairn Poland Portugal Puerto Rico Qatar Romania Russian Federation Rwanda Réunion Saint Barthélemy Saint Helena, Ascension and Tristan da Cunha Saint Kitts and Nevis Saint Lucia Saint Martin Saint Pierre and Miquelon Saint Vincent and the Grenadines Samoa San Marino Sao Tome and Principe Saudi Arabia Senegal Serbia Seychelles Sierra Leone Singapore Sint Maarten Slovakia Slovenia Solomon Islands Somalia South Africa South Georgia and the South Sandwich Islands South Sudan Spain Sri Lanka Sudan Suriname Svalbard and Jan Mayen Sweden Switzerland Syria Arab Republic Taiwan Tajikistan Tanzania, the United Republic of Thailand Timor-Leste Togo Tokelau Tonga Trinidad and Tobago Tunisia Turkmenistan Turks and Caicos Islands Tuvalu Türkiye US Minor Outlying Islands Uganda Ukraine United Arab Emirates United Kingdom United States Uruguay Uzbekistan Vanuatu Venezuela Viet Nam Virgin Islands, British Virgin Islands, U.S. Wallis and Futuna Western Sahara Yemen Zambia Zimbabwe Åland Islands Country
Which best describes you (or your child)? High school senior High school junior College student College grad Other
How did you find CEA? Internet Search New York Times Guidance counselor/school Social Media YouTube Friend Special Event Delehey College Consulting Other
Common App and Coalition Essays
Supplemental Essays
University of California Essays
University of Texas Essays
Resume Review
Post-Grad Essays
Specialized Services
Waitlist Letters
Phone This field is for validation purposes and should be left unchanged.
Agnes Scott College
Alvernia University
American University
Amherst College
Babson College
Bard College
Barnard College
Baylor University
Bennington College
Bentley University
Berry College
Bethany College
Bishop's University
Boston College
Boston University (BU)
Bowdoin College
Brandeis University
Brown University
Bryn Mawr College
Bucknell University
Butler University
California Institute of Technology (Caltech)
California Lutheran University
Capitol Technology University
Carleton College
Carnegie Mellon University
Catawba College
Centre College
Chapman University
Claremont McKenna College
Clark University
College of Mount Saint Vincent
College of William and Mary
College of Wooster
Colorado College
Colorado School of Mines
Columbia University
Cornell University
Culver-Stockton College
D'Youville University
Dartmouth College
Davidson College
Drexel University
Duke University
Earlham College
Elon University
Emerson College
Emory University
Flagler College
Fordham University
George Mason University
Georgetown University
Georgia State University
Georgia Tech
Gonzaga University
Harvard University
Harvey Mudd College
Haverford College
Hillsdale College
Hofstra University
Illinois Institute of Technology
Illinois Wesleyan University
Indiana University Bloomington
Ithaca College
Johns Hopkins University
Kalamazoo College
Lafayette College
Lehigh University
Lewis and Clark College
Linfield University
Loyola Marymount University (LMU)
Lynn University
Macalester College
Malone University
Manchester University
Marist College
Mary Baldwin University
Massachusetts Institute of Technology (MIT)
Meredith College
Monmouth College
Moravian University
Morehouse College
Mount Holyoke College
New York University (NYU)
North Park University
Northwestern University
Occidental College
Oklahoma City University
Pepperdine University
Pitzer College
Pomona College
Princeton University
Providence College
Purdue University
Rensselaer Polytechnic Institute
Rice University
Saint Elizabeth University
Santa Clara University
Sarah Lawrence College
Scripps College
Seattle Pacific University
Smith College
Soka University of America
Southern Methodist University
St. John's College
Stanford University
Stonehill College
Swarthmore College
Syracuse University
Texas A&M University
Texas Christian University
The College of Idaho
The George Washington University
The New School
Trinity College
Tufts University
Tulane University
University of California
University of Central Florida (UCF)
University of Chicago
University of Cincinnati
University of Colorado Boulder
University of Florida
University of Georgia
University of Illinois Urbana-Champaign
University of Maryland
University of Massachusetts Amherst
University of Miami
University of Michigan
University of Minnesota
University of North Carolina at Chapel Hill (UNC)
University of North Carolina at Charlotte
University of North Carolina at Greensboro
University of Notre Dame
University of Oklahoma
University of Oregon
University of Pennsylvania
University of Pittsburgh
University of Richmond
University of San Diego
University of San Francisco
University of Southern California (USC)
University of Texas at Austin
University of Tulsa
University of Vermont
University of Virginia (UVA)
University of Washington
University of Wisconsin-Madison
Vanderbilt University
Vassar College
Villanova University
Virginia Tech
Wake Forest University
Washington and Lee University
Washington University in St. Louis
Wellesley College
Worcester Polytechnic Institute (WPI)
Yale University

Want free stuff?
We thought so. Sign up for free instructional videos, guides, worksheets and more!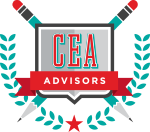 One-On-One Advising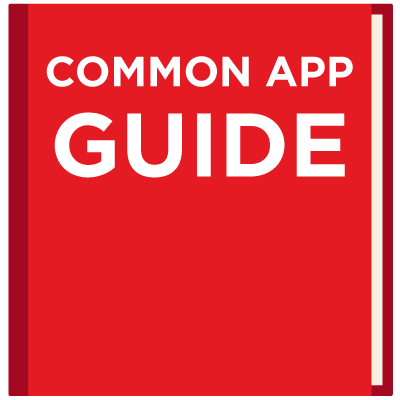 Common App Essay Prompt Guide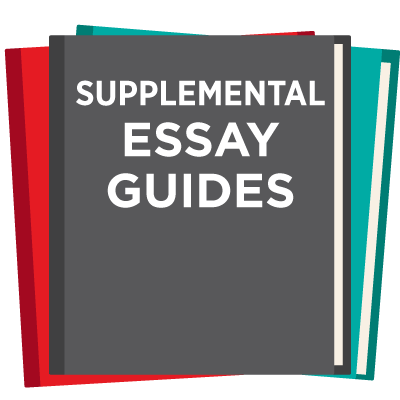 Supplemental Essay Prompt Guide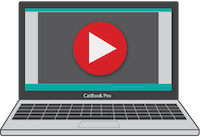 YouTube Tutorials
Our Approach & Team
Undergraduate Testimonials
Postgraduate Testimonials
Where Our Students Get In
CEA Gives Back
Undergraduate Admissions
Graduate Admissions
Private School Admissions
International Student Admissions
Academy and Worksheets
Common App Essay Guide
Supplemental Essay Guide
Coalition App Guide
The CEA Podcast
Admissions Statistics
Notification Trackers
Deadline Databases
College Essay Examples
How to Write the Tufts Supplemental Essays: Examples + Guide 2023/2024
TABLE OF CONTENTS
What are the Tufts University supplemental essay prompts?
How to write each supplemental essay prompt for Tufts University
Prompt #2: "Why us?" essay
If you're reading this, chances are you're familiar with the three-ring circus that is college admissions, and these Tufts supplements may feel like yet another hoop to jump through. You may not be familiar with the fact that ringmaster P.T. Barnum was an early founding trustee and benefactor of Tufts, or that the college's mascot, Jumbo the Elephant, was his circus' biggest draw in the late 19th-century.
Yup, The Greatest Showman co-founded Tufts. We considered the circus life, but we're better at taming college essays than lions.
Thankfully, you only need to respond to two short Tufts supplemental prompts, which you can complete by either a) pulling content from essays you've already written and customizing it for Tufts, or b) re-using what you write for your Tufts supplementals in other supplemental essays.
Want to get a better sense of what Tufts is looking for? You'll find an extensive, by-the-numbers look at Tufts' offerings, from enrollment and tuition statistics to student life and financial aid information, in its Common Data Set . For deep insights into how this private research university envisions its role and how it wants to grow and evolve, read over its Strategic Plan .
What are the Tufts supplemental essay prompts?
Think outside the box as you answer the following questions. Take a risk and go somewhere unexpected. Be serious if the moment calls for it, but feel comfortable being playful if that suits you, too. Pick one of the following (200-250 words): It's cool to love learning. What excites your intellectual curiosity? How have the environments or experiences of your upbringing – your family, home, neighborhood, or community – shaped the person you are today? Using a specific example or two, tell us about a way that you contributed to building a collaborative and/or inclusive community.
Please complete the following statement: "I am applying to Tufts because..." (50-100 words)
How to Write Each Supplemental Essay Prompt for Tufts University
How to write the tufts supplemental essay #1.
Think outside the box as you answer the following questions. Take a risk and go somewhere unexpected. Be serious if the moment calls for it, but feel comfortable being playful if that suits you, too. Pick one of the following (200-250 words):
It's cool to love learning. What excites your intellectual curiosity?
How have the environments or experiences of your upbringing – your family, home, neighborhood, or community – shaped the person you are today?
Using a specific example or two, tell us about a way that you contributed to building a collaborative and/or inclusive community.
Our favorite of these is the second one. Why? As we mentioned in the intro, if you've written (or are writing) other essays for other schools that express important parts of who you are, you can probably re-use that essay for this prompt. Here's a guide on how to re-use essays (and maybe save yourself 20+ hrs on this process).
Whichever questions you choose to answer, keep in mind that Tufts Assistant Director of Admissions Paz Pitarque advises that "admission counselors can see when you have dedicated a lot of your time to your supplement. It also helps us see what kind of community member you will be and just how excited you are about Tufts!"
Below are some well-crafted essay examples for this prompt.
It's cool to love learning. What excites your intellectual curiosity? (200-250 words)
Diseases intrigue me more than anything. My interest started in sixth grade when I learned about a small Ebola outbreak in West Africa. Every day I would go straight home from school and Google news articles about the outbreak. Ebola both terrified and fascinated me. My sixth-grade self worried the outbreak would consume the entire region and never stop spreading. I was fascinated by how such a small virus could cause such irreparable damage. The methods Doctors Without Borders and the WHO employed to try and contain the virus also caught my attention. I took note of what worked and what didn't. I was also very surprised by the lackluster global response to the outbreak. My interest in Ebola led me to learn about other diseases. After studying Zika, MERS, Nipah, and hemorrhagic diseases such as Lassa Fever, I have realized that the world is grossly underprepared for the next pandemic. Other global issues such as climate change will only exacerbate disease outbreaks. For example, rising temperatures will allow mosquitoes to have a greater range and cutting down forests will expose us to zoonotic diseases. Even the richest nations do not invest enough in disease surveillance and many nations do not have the infrastructure to deal with a large-scale outbreak. Whether I am petitioning world governments or researching new vaccines, I want to help prepare the world for the next pandemic. That's why my dream job is to study and raise awareness about diseases as an epidemiologist. — — —
Tips + Analysis
Share the origin story of your interest. This student takes us all the way back to the sixth grade to show where the curiosity began. Then we get vivid details that paint an image in our mind of the student Googling about this interest for the first time. Like this essay demonstrates, your goal is to SHOW us the journey of how and why you developed your intellectual curiosity. How old were you when your curiosity began? Where were you? What actions did you take that visually demonstrate that the thing making you curious had you hooked? Try to answer these questions to create a vivid origin story.
Connect your interest to something bigger. Curiosity tends to build by going from one thing to another, right? Next, you'll want to show what problems or issues prompted you to explore further. This student delivers on this need by talking about how an interest in Ebola led to an exploration of how climate change influences disease outbreaks. This makes it easy for the reader to imagine how this student might draw connections from different academic disciplines while on campus. And that's exactly the kind of thinking admission officers want to see in the incoming freshman class.
Bring it back to your goals at the end. Remember that every essay you write needs to answer the question, "So what?" For this prompt, the best way to do that is to connect your intellectual curiosity to one or more of your academic, personal, or professional goals. This student does exactly that by connecting her interest in diseases to her dream of becoming an epidemiologist who helps prepare the world for the next pandemic. So, in the end, we don't just learn about a random curiosity, we learn about her aspirations for the future.
Example:
How have the environments or experiences of your upbringing – your family, home, neighborhood, or community – shaped the person you are today? (200-250 words)
The last sliver of the sun disappears over a perfect wave as I ride toward shore. My beautiful home should have made me an idealist, but no… I'm a pessimist. I was raised on science, not faith, and pessimism is a possible side effect. I brush my teeth, climb into bed, and think about our future rising sea levels and supervolcano eruptions. I can't ignore the fish migrations caused by climate change that will ultimately doom my home and, eventually, our world. But, though I know the world is doomed, I love this world, and I'd do anything to prevent it from utter destruction. I joined forces with my sworn enemies, the optimists, with Heal the Bay's Pier Aquarium and MPA watch, spreading messages of environmental protection while teaching the community about ocean creatures and monitoring wrongdoing at local beaches. I intensified my battle by interning with UCLA's LCC Civil and Environmental engineering lab, which designs sustainable building materials. My project focused on the dissolution kinetics of calcite with organic ligands at high pH to simulate cementitious environments, and my results have applications for sequestering CO2. Knowing the future doesn't make me want to give up, instead it makes me want to test the limits of what I can accomplish. Unlike my optimistic counterparts, I have accepted what's coming, so I'll be ready, at least more ready than anyone else, to stop the unstoppable. And if I fail, what does it matter? That asteroid was totally coming anyway! — — —
Give a glimpse into your world. Using the 21 Details exercise , this particular student took a few carefully chosen details about his life and centered them around an unexpected reveal: "I'm a pessimist." Wielding dark humor, the author lightens his subject matter with references to his "sworn enemies, the optimists," and thoughts about supervolcano eruptions at bedtime. If humor isn't your strong suit (we can't all be funny), pick an interesting detail and tell the story around it in a way that spotlights a different part of the portrait you present of yourself in the personal statement. On an application packed to the brim with serious experiences and accomplishments, this essay can be a breath of fresh air.
Show a side of yourself that's not already apparent in your application. Since pessimism is generally not considered to be a positive trait, we're willing to bet this student didn't mention it anywhere else. By taking that calculated risk and explaining how his world view connects with why he fights for the world he loves so much, however, he reveals a vulnerability that will make him a valuable peer at Tufts beyond his academic acumen and work ethic. Is your application full of focused long-term research? Share something spontaneous and creative. Is there another important value that's not coming through elsewhere in your activities list or personal statement? Make sure it's coming through in a supplemental essay. In short, what else could you show?
End with a clear "so what?" After showing he values humor, this author makes sure the reader leaves with a takeaway: "I have accepted what's coming, so I'll be ready, at least more ready than anyone else, to stop the unstoppable." These supplementals are short, but don't be afraid to show first, then tell the reader what's important to understanding you and why.
You can treat this as a "Community" prompt focusing specifically on collaboration/inclusivity.
Here's a step-by-step guide that offers a short exercise to help you think through which communities you are a part of that might make a good topic for this essay.
Here's the short version:
Step 1: Create a "communities" chart by listing as many of your communities as you can think of. Keep in mind that communities can be defined in a variety of ways, including place, culture, interests, political beliefs, hobbies, and even favorite sports team. Get creative.
Step 2: Use the BEABIES exercise to generate your essay content for 2-3 of these communities. Simply ask yourself and jot down notes to these questions:
What kinds of problems did you solve or work to solve (personally, locally, or globally) in that community?
What specific impact did you have?
What did you learn (skills, qualities, values)?
How did you apply the lessons you learned inside and outside of that community?
Step 3: Pick a structure for writing this essay and focus on the community that you feel is most compelling and reveals the most about you, and possibly connect those experiences to how you will impact the college's community (for more on how to do this, check our "Why this College" guide .
This prompt is new for Tufts, so we don't have an example essay written for it just yet. But here's a nice example essay written for a similar prompt from Colgate University:
Aside from my inherent love for bagels, my Jewish background has led me to become more embedded in my community, joining Jewish activists and building a website on Holocaust education. In the 1930s, 36 members of my family were lost to the Holocaust, and that fact has led me to carry on the memory of my ancestors through tradition—with my Bar Mitzvah—as well as with an educational lens—teaching others about the Holocaust and about specific stories of survivors. Feeling disconnected from Jewish activism, I decided to become an educator on the Student Leadership Board of the Seattle-based Holocaust Center for Humanity last year. Each week, we met to discuss present-day instances of oppression and discrimination across the world, and finished the year by building a website to share the story of a Holocaust survivor. Being on the board connected me to a network of other passionate Jewish activists, and helped me to channel the pride for my culture and ancestors into visual media that reaches many viewers. At Colgate, I hope to find myself surrounded not only by like-minded Jewish students, but by a diverse group of people with whom I can learn and make connections. (196 words) — — —
Highlight a core identity. In the example essay, the applicant highlights their Jewish heritage and the profound impact it has had on their life choices and commitments. This is a great way to approach this prompt—think of communities/identities that you claim, pick one that the college isn't seeing elsewhere, and show how that aspect of you + your experiences will allow you to contribute to the school's community. Ensure you shed light on the aspects of your background that have shaped your identity. This could be cultural, familial, or personal attributes that have molded you into the individual you are today.
Provide concrete examples of impact. Just as the sample essay vividly narrates the applicant's journey in Jewish activism, so you'll want to offer specific instances that exemplify the impact your background has had on your decisions and pursuits. Whether through personal experiences, engagements, or projects, share specific moments where your background has led you to initiate meaningful actions. In short, show us .
Connect to the college's community. While not required, you have the option of adding some detail at the end of your essay regarding how you want to continue contributing to these kinds of communities. How can you do that? Address how your background, values, and commitments align with the school's vision and how you intend to extend these connections on campus to foster learning and shared growth. For example, perhaps you plan on joining (or creating?) relevant student clubs, volunteering at a local museum, or finding innovative ways to connect with students who share a similar background.
And here's another example, written for Yale, that word work well for this Tufts prompt:
"Well, they seem like normal people, I guess." Putting down his phone, my dad conceded. How much this moment means to me is difficult to describe. As a volunteer at the Beijing LGBT Center, I'd shot and edited a video entitled "I Don't Want to Work in the Closet", exposing the discrimination queer Chinese employees face in workplaces. Aiming to raise funds for the center and create reverberation among employers, I scrutinized every detail in my video, from the subtitle fonts to the background music. Reorganizing the clips, I created an emotional arc providing a call for action. The video was eventually published on Chinese social media. As the number of views rose and supportive comments emerged, I was proud to have made an impact. But I didn't feel the weight of my contribution until I showed the video to my dad, who, despite his love for me, was unaware of my queer identity, largely disdained my work at the center and (as far as I know) the entire LGBT population. Now, my dad's comment let me know the video had altered his perception, even if just slightly. Using my directing and video-editing skills, I was able to help humanize the Chinese queer population. My dad is far from being supportive of the LGBT movement, as are many other Chinese people, but fostering a willingness to accept differences was already a significant step. I produce videos to magnify the underrepresented voice of my LGBTQ community because, to me, diversity matters. — — —
How to Write the Tufts Supplemental Essay #2
This is a super short "Why us?" essay.
Because it's so short, the key will be finding 2-3 reasons that set Tufts apart from all the other schools you're applying to.
Here's the "Why us?" essay guide —in this case, check out the Cornell example to understand the effect you want your short "Why us?" to have without all the length. We do talk a bit about possible approaches for tackling the shorter version of this essay, and there's a nice older Tufts example as well.
Even though it's short, this essay should focus on unique reasons that you and Tufts connect.
Try to avoid these common mistakes:
Mistake #1: Writing about the school's size, location, reputation, weather, or ranking.
Mistake #2: Simply using emotional language to demonstrate fit.
Mistake #3: Screwing up the mascot, stadium, team colors or names of any important people or places on campus.
Mistake #4: Parroting the brochures or website language.
Mistake #5: Describing traditions the school is well-known for.
Mistake #6: Thinking of this as only a "Why them" essay.
Below is a great recent Why Tufts essay, though it was written for when the max word count was 150, so yours will need to be shorter.
My interest in Tufts began with bubbles. On a campus tour, our guide talked about blowing bubbles with her roommate at 1am and watching them freeze. The tour was actually five years ago when I accompanied my sister on a campus visit. This story highlights what excites me about going to Tufts: the students share an intellectual curiosity that carries beyond the classroom into the friendships and memories they create. After imagining myself at Tufts for five years, I can clearly see myself there. I will use my own intellectual curiosity to research infectious diseases in Dr. Aldridge's lab, learn about nuclear nonproliferation in Nuclear Weapons and International Politics, and teach Climate Action workshops on the climate change-social justice intersection. Although my interests are diverse, I know Tufts will not only support my freedom to explore, but encourage it. (139 words) — — —
Paint a vivid picture. Bubbles freezing in midair is a memorable image, and memorable is exactly what you want. Bonus points that the story came from a campus visit five years prior, which shows the author's demonstrated interest over time. If you choose to reference a college visit or tour, take the extra time to research the name of the admissions rep or guide you met and make a clear and specific explanation, or "so what?" as to why that information is relevant to your desire to attend. And heads-up: You totally do not have to visit campus in order to write a great "Why us?" essay, as you'll see from the example below. If you can't visit campus, you can search for virtual campus tours, webinars with admissions officers, or simply Google "a day in the life of a Tufts student" to find great short video clips and interviews that will help you visualize yourself there and provide great potential "Why us?" references.
Name one clear value. Even though this is an undergraduate prompt, intellectual curiosity happens to be #1 on the list of values for Tufts' School of Medicine. This is no coincidence given her expressed research goals, and with such a small word limit, this student cleverly chose to ground her short essay in a value that's shared by both Tufts and herself. Make sure to keep your whole list of core values handy as you peruse Tufts' strategic plan, mission, and values statements to see what lines up for you.
Connect specific wants to specific resources. Despite the length, the author manages to name her desires to contribute to Dr. Aldridge's infectious disease lab, learn about nonproliferation in a class on nuclear weapons, and teach extracurricular climate activism workshops. Use your internet research superpowers to find the most specific resources possible, and make sure they overlap with interests you've described elsewhere in your application.
Here's another 150 word example essay (that's not about visiting the campus) that also works well:
At Tufts, I will major in Environmental Studies, choose the track of Environmental Policy and research under Professor Ninian R.Stein to find out effective ways to use community resources for sustainable development. Afterward, I will participate in the Tufts Civic Semester under Tisch College at Urubamba, Peru to learn about how NGOs address sustainable development and community health issues. Back at Tufts, I will apply my classroom and study abroad knowledge to my Yuanyang project (see additional info), become a Tisch International Project Summer Fellow, and minor in Entrepreneurship to upscale the project into a mature social enterprise that can address the sustainable development issues at the villages. After all, Tufts is also the place I can have fun! With its close-knit community, Quidditch games and novel experimental college courses such as The Avengers and Beyond (seriously?), I cannot find a better place where I want to belong. (149 words) — — —
And if you want to see a 100 word Why Us, here's a nice one written for Dartmouth:
As someone who aspires to become an economist fighting climate change, I believe Dartmouth will be the best place to start. I look forward to model policy-making projects in Environmental Problem Analysis and Policy Formulation (ENV 50), but also applying these experiences to the Sustainability Task Force, where I hope to explore renewable solutions to contribute to Dartmouth's 50% renewable energy target by 2025. But when I'm not at the Irving Institute for Energy and Society or on an Energy Immersion Trip, I hope to dig into new dishes with Spoon members or write preposterous (yet meaningful) articles for Jack-O-Lantern. (100 words) — — —
Be direct. With just 100 words, there's little room for verbal bubble wrap. Just the goods. If you know what you want to study/be/do, consider clearly naming your dream or aspiration in the first sentence. This writer tells us that she aspires to be a climate change-fighting economist (cool) and alludes to a future major or double major (bonus). If you don't know what you want to do/study/major in, don't worry, just focus on the tips below.
List specific classes. This shows that you've done your research (and for one of the most research-intensive universities in the United States, maybe even the world, this matters). Listing specific, pertinent classes is the first rite of passage to make it into the "Why us?" essay hall of fame. This student takes it a step further, showing us how she'll apply the knowledge she's gained from "Environmental Problem Analysis and Policy Formulation (ENV 50)" to the "Sustainability Task Force," where she'll contribute to a university-wide goal ("50% renewable energy target by 2025"). Gold stars for days.
Imagine yourself at the college: Rather than writing, "I hope to participate in the Irving Institute for Energy and Society," this student uses the present tense ("I'm") as if she is already at the school. Paint a picture of yourself on campus: What are you doing? How are you engaged with the college's community in and out of the classroom? Imagination is a powerful tool. Help the reader see you there.
Show a side of yourself that you haven't elsewhere in your application. We know you're smart and motivated by research and academics. But, what else? Remember that these super-short essays are the speed dating of college essays. In the last line, we learn that this student is not just a future climate change-fighting economist, but also a foodie and a writer who plans to write "preposterous" and "meaningful" articles for the school magazine. What's not to love?
Here's another great example:
Dartmouth's abundance of trees reminds me of my local arboretum, a refuge which has nurtured my science enthusiasm and encouraged me to branch out into social sciences. In the Biology-Modified major, Disease, The Environment, and Human History will teach me about diet modifications and diseases that have intensified negative environmental changes. Advocating for H.Res.109 (Green New Deal) has expanded my interests in sociology and environmental science. Through Health Disparities, I would learn how race and social class affect health treatments,while expanding the practical knowledge I've gained at Community-Servings, a nonprofit that provides healthy food for impoverished families. (100) — — —
That's all, folks! Come back and click deep into our blogs after checking out more application advice from the Tufts admissions team themselves.
Special thanks to Andy for writing this blog post
Andrew Simpson, CEG's Editorial Director, has worked as an educator, consultant, and curriculum writer for the past 15 years, and earned degrees from Stanford in Political Science and Drama. He feels most at home on mountain tops and in oceans.
Top Values: Insight/Growth | Truth | Integrity
TRY OUT THE COLLEGE APPLICATION + SUPPLEMENTAL ESSAYS COURSE
Create amazing supplemental essays for the most selective schools, polish your activities list, and complete everything else with ease and joy. Learn more here.
VIDEO LESSONS
Watch the lessons on your own or via the live option.
Tufts Supplemental Essays 2023-24 – Prompts and Advice
July 13, 2023
Tufts University has long been a highly-selective school. Yet, the Class of 2027 was the second time the acceptance rate dipped into the single-digits at 9.5%. As at any college that rejects more than 9 of every 10 applicants who apply (the overwhelming majority of whom are supremely qualified), aspiring Jumbos need every single component of their application to shine brightly. The Tufts supplemental essays are one such area of focus.
(Want to learn more about How to Get Into Tufts? Visit our blog entitled:  How to Get Into Tufts University: Admissions Data and Strategies  for all of the most recent admissions data as well as tips for gaining acceptance.)
Given this unprecedented level of selectivity, Tufts University's supplemental section offers applicants a crucial opportunity to showcase their writing ability by generating powerful and detail-rich essays that will stand out to an admissions officer.
Tufts Supplemental Essay Question #1
Which aspects of the tufts undergraduate experience prompt your application in short, "why tufts" (100-150 words).
Tufts University is getting right down to business with this prompt. View this essay as akin to ending up in an elevator with a potential investor with 20 seconds to sell your million-dollar idea. In this "elevator pitch" essay, you only have 150 words to communicate why Tufts is a perfect match for you. As such, this one is going to require a fair amount of school-specific research. Further, plan on a good deal of editing in order to tighten up your essay enough to stay under the word limit.
How to write a winning "Why Tufts?" essay
How will you take advantage of the university's vast resources both inside and outside of the classroom?
How will you become an active, contributing member of the student body?
Show evidence of how your past/current endeavors will carry over onto the Tufts campus.
Address a) why Tufts is the perfect fit for you and  b) why you are the perfect fit for Tufts.
Cite specific academic programs, professors, research opportunities, internship/externship programs, study abroad programs, student-run organizations, etc. (as in the examples below).
Tufts Supplemental Essays (Continued)
Below are some examples of unique facts about Tufts University that you may find helpful as you brainstorm your response:
There are 41 arts and performance groups on campus for the artistically-inclined.
There are 300 total student organizations in which you can participate—pick one or two to elaborate on.
Students are able to double major across colleges.
With a 9:1 student-to-faculty ratio, two-thirds of undergraduate sections are kept under 20 students.
There are numerous undergraduate research programs and scholarships at Tufts. Which one appeals to you and what would you research?
40% of juniors study abroad and Tufts boasts a number of notable programs in Beijing, Chile, Ghana, London, and more.
There are more than 70 undergraduate majors to choose from.
The Experimental College is a one-of-kind program.
Tufts offers internship grants to a number of non-profit and government posts.
An annual Undergraduate Research and Scholarship Symposium presents an exciting opportunity to present your original work to faculty.
Of course, these are just 10 out of the countless features that could be part of a successful essay. As you enter the prewriting stage, you'll want to decide which elements will provide the most needle-moving value.
One last note on this essay—Tufts is nice enough to actually provide examples of their favorite "Why Tufts?" essays from the last admissions cycle.
Tufts University Supplemental Essay Question #2
Now we'd like to know a little more about you. please respond to one of the following three questions. (200-250 words):, a) it's cool to love learning. what excites your intellectual curiosity.
In our experience, this is the prompt that applicants tend to select most often, primarily because the "Why Tufts?" essay is so short, students don't feel they have enough space to talk about the academic discipline they hope to study at the university.
Whether it's a general love for math/science or literature or a specific interest in aerospace engineering or 19th century French novels, use this opportunity to share what makes you tick, the ideas that keep you up at night, and what subject inspires you to dream big. What topic makes you read books and online content until your eyes bleed? Share the manner in which you relentlessly pursue knowledge. Whether it's falling down a Wikipedia rabbit hole about the nature of time or consuming thousands of hours of podcasts on game theory, this is a chance to illustrate the ways in which you are an obsessive learner with an endless thirst for information.
The admissions reader should emerge with the sense that you are a sincerely curious person with a strong intellectual drive. If that curiosity can be tied into your intended area of study, all the better!
B) How have the environments or experiences of your upbringing – your family, home, neighborhood, or community – shaped the person you are today?
This essay encourages you to describe how your environment/community has shaped you into the present version of yourself. Community can be a "community" in any form: an ethnic, religious, family, or neighborhood community, or a group of individuals who gather for a club, sport, or service project. You are the captain of a team, the editor-in-chief of your school paper, the president of a club… but don't just rest on those laurels—instead, bring your involvement to life. Use your writing ability to show the admissions officer the impact your community has had on your dreams rather than merely telling them. If your family/home (parent, grandparent, sibling) was a powerful force in your growth and development, that can be the sole focus of a successful composition here as well.
C) Where are you on your journey of engaging with or fighting for social justice?
Some students may have more direct experience with social justice than others, but—no matter your background—this is an opportunity to demonstrate that you care about justice and fairness in your local community as well as the global community. If applicable, you can speak about a time when you spoke up for a peer in a moment of need. Or, alternatively, share an instance when you got involved in a larger cause or movement (politics, activism, volunteer work, etc.). If you don't have a deeply personal story to tell in this realm, you'll want to select a different prompt. While there's nothing wrong with simply articulating your basic beliefs in the values of inclusion, equity, tolerance, and diversity, it doesn't necessarily make for the most compelling essay.
If you do choose this essay prompt, draw on past evidence of your commitment to being a positive force in your community and speculate how that is likely to manifest on Tufts' campus. Research and cite Tufts' student-run organizations, local nonprofit groups, or anything else you are drawn to. Drawing the link between your past efforts and future aims is critical here.
How important are the Tufts supplemental essays?
Tufts views six factors as being "very important" to their applicant evaluation process. These are: the rigor of one's coursework, the GPA earned, class rank, recommendations, character/personal qualities, and—most relevant for our purposes here—the essays.
For all essays, we recommend heeding the advice of one Senior Assistant Director of Admissions at Tufts University who stated: "Be yourself. When writing your essays, you don't have to sound like you already have your PhD (spoiler: we know you don't—you're applying for an undergraduate program). Instead, employ a voice in your writing that feels authentically you, exploring the topics you actually care about. That's the voice that will help you stand out in our process."
Tufts Supplemental Essays – Want Personalized Assistance?
If you are interested in working with one of College Transitions' experienced and knowledgeable essay coaches as you craft your Tufts supplemental essays, we encourage you to get a quote  today.
Dave Bergman
Dave has over a decade of professional experience that includes work as a teacher, high school administrator, college professor, and independent educational consultant. He is a co-author of the books The Enlightened College Applicant (Rowman & Littlefield, 2016) and Colleges Worth Your Money (Rowman & Littlefield, 2020).
2-Year Colleges
Application Strategies
Big Picture
Career & Personality Assessment
College Search/Knowledge
College Success
Costs & Financial Aid
Extracurricular Activities
Graduate School Admissions
High School Success
High Schools
Law School Admissions
Medical School Admissions
Navigating the Admissions Process
Online Learning
Summer Programs
"Innovative and invaluable…use this book as your college lifeline."
— Lynn O'Shaughnessy
Nationally Recognized College Expert
College Planning in Your Inbox
Join our information-packed monthly newsletter.
Sign Up Now

Tufts University Supplemental Essays 2022-2023

Tufts Supplemental Essays 2022-2023
If you've already started researching how to get into Tufts , stats like the The Tufts acceptance rate may make the Tufts application seem daunting. Getting familiar with each part of the Tufts application, including the Tufts supplemental essays ahead of the deadline can help you feel confident as you prepare for the admissions process.
In your Tufts essays, you'll highlight what makes you unique and why Tufts is the right place for you. Additionally, the Tufts essay prompts will intentionally push you to explore what Tufts provides its students. So, the more you know about the school, the stronger your Tufts essays will be. Also, the stronger your Tufts supplemental essays, the better your admissions odds will be.
Given the low Tufts acceptance rate, Tufts admissions can be incredibly competitive. This means you should do your homework so that your personality, passions , and goals shine through in each of your Tufts supplemental essays.
Tufts Essay: Quick Facts
1 (~150 word) essay: Why Tufts essay
1 (~250 word) essay: Choose from 3 prompts essay
1 (150 word) essay: Why SMFA at Tufts essay
1 (~250 word) essay: What ideas would you like to explore essay
Tufts University Application: Students can submit their Tufts University application through the Common Application or the Coalition Application .
Early Decision: November 1
Early Decision 2: January 4
Regular Decision: January 4
Tufts Supplemental Essay Tip: Both essays are required by Tufts admissions, so we recommend answering all Tufts supplemental essays comprehensively and thoughtfully.
How many supplemental essays does Tufts require?
Tufts University requires a personal statement that you'll write for the Common App or Coalition App as well as two school-specific essays .
This makes the Tufts supplemental essays are one of few opportunities to make your application stand out. Like any supplemental essay, your Tufts supplemental essays should demonstrate why the university is a good fit for your goals while also sharing your personal experiences.
When it comes to the Why Tufts essay, you'll want to be as specific as possible in sharing why Tufts is the school for you. A popular rule of thumb is that if you can replace the name of the university in the essay and it still makes sense, your essay may not be specific enough.
What are the Tufts Supplemental Essay requirements?
Tufts has two school-specific essays in the Common App. As you consider the Tufts supplemental essays, you'll notice that while the Tufts essay prompts are different, both essentially ask you to introduce yourself to the Tufts admissions team.
Why Tufts essay
In the Why Tufts essay, you should highlight the research you've done on Tufts and the reasons why you'd hope to attend. Your essays should also highlight how your experiences and goals tie into what Tufts offers.
Schools like Tufts that require a why school essay look for students who are specifically passionate about attending Tufts. That means you should include specific details about Tufts, like their academic curriculum, campus culture, student extracurriculars , or research opportunities. Rather than just listing them, you'll want to articulate why these features excite you. You should also discuss how you imagine them helping you reach your goals.
More about you essay
In the second Tufts supplement, you'll share more about your interests, passions, and community. While there are multiple ways to approach each of the Tufts supplemental essays, remember to cover new information in each of your responses. The exception to this rule, however, is if you are covering a new aspect of a previously mentioned experience/activity.
Unlike the why Tufts essay, you'll have your choice of three different prompts to respond to. Each prompt covers a slightly different area of your life and interests , so you'll have to select a prompt and narrow down your topic before you can begin writing the second of your two Tufts supplemental essays.
Tufts Supplemental Essays #1 – Why Tufts Essay?
Which aspects of the tufts undergraduate experience prompt your application in short, "why tufts" (150 words).
Before you start approaching this Tufts essay, you should make sure you understand the key features of the school. Chartered in 1852, Tufts University is a research university with a low student-to-faculty ratio of 9:1. They also offer nearly 150 majors and minors . Tufts is located in Medford, Massachusetts and has a unique mascot— Jumbo the elephant. Unique traditions abound that make life at Tufts all the more exciting.
Famous Tufts alumni include Nobel Prize winner Roderick MacKinnon, singer-songwriter Tracy Chapman, Olympic figure skater Michelle Kwan, and the former prime minister of Greece, Kostas Karamanlis. It could be beneficial for your Tufts supplemental essays, especially the Why Tufts essay, to reflect on the university's rich history and expansive offerings.
Highlight what makes Tufts right for you
The Tufts essay prompts let you channel your personality and reflect on the research you have done. Hopefully, when you put your list of colleges together, you asked yourself, Why Tufts? If not, now is the time to take a moment to seriously consider this question. In fact, to answer this prompt well, take a moment to consider why you want to attend college. Do you know what you want to study ? Do you have clear personal and professional goals that tie into your college education? Are there activities that you hope to continue or try during your undergraduate career?
Once you've thought about your answers to these questions, think about how they specifically translate to a school like Tufts. What does Tufts offer that no other school does? Why do you see yourself attending Tufts? Are there specific opportunities you hope to take advantage of during your time at Tufts? Or are there certain faculty or alumni whose work has inspired you?
There are many ways you might choose to answer the question "why Tufts," and we understand that writing a why school essay is no easy task. Here are some tips to use and questions to ask yourself as you tackle your why Tufts essay.
Leverage your word count
To help your Tufts supplemental essays shine, be sure to leverage your word limit to your advantage. 150 words doesn't give you a ton of space to be wordy or expansive in your why Tufts essay. So, one of your challenges will be to concisely explain why Tufts is the place for you.
Rather than listing every single reason you're interested in Tufts, focus on just one or two things in your why Tufts essay. If you're having trouble pinning your ideas down, it can be helpful to start your brainstorm with two lists. Title one, "Why college?" and the other "Why Tufts?"
Under the "college" list, write general goals for your college experience. This might include what you want to study, the experiences you hope to have, and the professional goals that you'd like to achieve after college. Under the "Why Tufts" list, write the specific things that drew you to Tufts. Stay away from general attributes like prestige and reputation, as you can find these things at many other schools.
Find overlap
Once your "Why Tufts" list is complete, look at both lists for parallels you can touch on in your why Tufts essay. For example, if you're excited to find new friends and community in college and one of your personal goals is to advocate for civil rights, you can talk about how excited you are to join the student organization ACTION (Advancing Civic Thought In Our Nation) and help in their after school programs. You might also consider some unique opportunities, classes, or faculty that connect with your educational goals. For example, a student planning to study engineering might discuss Tufts' focus on socially-conscious engineering in their why Tufts essay.
Consider the future
The best why Tufts essay will also consider a student's future beyond Tufts. The student interested in socially-conscious engineering, for instance, may want to discuss how they hope to channel what they will learn to solve a problem in the world or contribute to a new field of study.
While you have to stick to a singular prompt for your why Tufts essay, this Tufts supplement still gives you some flexibility. Perhaps you have been a leader in one of your extracurricular activities . How do you see yourself applying these experiences to a specific organization or opportunity at Tufts?
As the shorter of the two Tufts supplemental essays, your why Tufts essay is relatively brief. Don't waste words when establishing the "why" in your "Why Tufts" essay. This is not the time to share your love of Medford or Boston at large—unless you can tie in a specific connection with Tufts. Instead, channel your excitement for Tufts' location into a description of how you'd like to get involved in the local community through Tufts' own offerings.
Resources from Tufts Admissions
If you're still not sure how to craft your why Tufts essay, take a look at admissions ' Tufts essays that worked. These examples can be valuable resources. Each of the nine Tufts essays that worked showcase student's with different goals, academic interests, and approaches to the why Tufts essay. As you read each example, try to consider what aspects of their why Tufts essay really helps you imagine each student as part of Tufts' campus community.
You can also check out why school essay examples from other top colleges, include Y ale and Barnard , for more inspiration.
Tufts Essay Reflection Questions:
Do you share experiences or interests that you hope to explore further in college?
Does your why Tufts essay provide information that enriches the rest of your application?
Do you provide college-specific examples that address why Tufts?
Is it clear that Tufts fits your ideal college experience?
Tufts Supplemental Essays #2- Choose One
Now we'd like to know a little more about you. please respond to one of the following three questions. (250 words):, a. it's cool to love learning. what excites your intellectual curiosity, b. how have the environments or experiences of your upbringing – your family, home, neighborhood, or community – shaped the person you are today, c. where are you on your journey of engaging with or fighting for social justice .
Here, you have multiple Tufts supplemental essay prompts to choose from. But which essay prompt is the best choice? While no individual topic is automatically better than another, consider what you have already shared apart from your why Tufts essay. Also, keep in mind that your Tufts supplemental essays show your audience your writing ability and overall readiness for college.
Highlight new details
Try not to repeat material you have already shared elsewhere in your Tufts supplemental essays. However, there is an exception to this rule—you can share something new with your readers within a topic that you've already discussed.
For example, in our why Tufts essay overview, we described a student hoping to study engineering through the lens of social consciousness at Tufts. If they felt really passionately about this topic, they could expand what they wrote about in their why Tufts essay in the second of their Tufts supplemental essays.
That student could talk about how their understanding of social justice (the third Tufts supplement) has led them to ask bigger questions about engineering—specifically, why do some individuals have access to resources and others don't? They may talk about how in learning about social justice, they have learned the importance of representation and diversity in fields like engineering .
Now that we've given you an idea of how your Tufts supplemental essays might play off of one another, it's time to focus on your second Tufts essay. Let's dive into the three prompts for the Tufts supplemental essays!
Tufts Essay: Option A
Let's look at Option A for the Tufts supplemental essays. While you could use this prompt to describe your potential major, you could also reflect on another intellectual interest. No matter the topic, ask yourself how have you explored this subject in the classroom and beyond? With over 150 majors and minors available at Tufts along with many student organizations, you have plenty of options to explore different interests. You might tie your intellectual curiosity to a class, or even an organization or activity that you hope to experience at Tufts.
Not sure what you want to major in? Check out our article . In it, we walk through how to choose a major and how your choice can affect your college applications.
Avoid writing about generic interests
You may find your most passionate intellectual curiosity may not be related to your major, and that's okay! However, you should avoid stating generic interests like reading or the news. Instead, you want to be as specific as possible in your Tufts supplemental essays.
For example, you may discuss how you stumbled upon an old Dutch-to-English translation of your favorite children's book, which sparked your interest in the Dutch language. Just like you did in your why Tufts essay, use this space to share how your passions evolved and why they matter to you. When reading your Tufts supplemental essays, admissions officers want to see that you're a self-motivated learner who will bring your diverse interests and passions to the Tufts community.
Tufts Essay: Option B
Considering Option B for your second Tufts essay? Remember that your Tufts supplemental essays are for you to share where you have been, where you are, and where you hope to be.
To start your brainstorm , we recommend getting your ideas flowing with another set of lists. Similar to the why Tufts essay, create four lists—family, home, neighborhood, and community—and write big events and people that have shaped you in each.
While "family" and "home" may seem identical, they're not. For example, you may want to talk about how your family's immigration story has shaped who you are today. This is completely different from someone who wants to talk about how living in many different types of homes (apartments, single-family houses, and townhomes) shaped how they live with and interact with others. In other words, you'll want to think outside of the box and share something personal to you and your story.
In each list, try to zoom in on one or two examples and expand on them. Think about how they have made an impact on you, how you think, or how you approach new situations. While it may seem intuitive to share gratitude towards people or places that have been most impactful on you, remember that you are the protagonist of your Tufts supplemental essays. You wouldn't want the admissions team to learn more about your hero or community than they do about you!
Tufts Essay: Option C
Option C is probably the toughest of the Tufts essay prompts. Done incorrectly, this Tufts essay can be preachy or veer into vague, philosophical musings on social justice. To answer this Tufts prompt well, you should be specific.
In general, Tufts supplemental essays give you plenty of leeway to be creative. However, you should still give concrete examples wherever possible. For this essay, think about ways that you engaged with social justice in your community. Perhaps you have participated in discussions or events near you. Or, maybe you have educated yourself and others through books, articles, or conversations.
Whatever experiences you choose to highlight, make sure that your essay stays away from performative social justice. In other words, avoid mentioning how many likes your social justice-themed posts garnered, name-dropping prominent activists that you've met, and/or co-opting the stories of others.
Do you focus on your own experiences instead of those of others?
Does your response share what distinguishes you from other applicants?
Does your draft use active voice instead of passive language?
Do you focus on one or two experiences instead of sharing a laundry list?
Tufts Supplemental Essays – BFA & 5 year BFA + BA Applicants
Applicants to the BFA or 5-year combination BFA/BA program will complete a different set of Tufts supplemental essays . These essay prompts are similar to the why Tufts essay and option A of the Tufts supplemental essay prompts.
SMFA essay #1: Which aspects of the Tufts undergraduate experience prompt your application? Why SMFA at Tufts? (100-150 words)
Smfa essay #2: art has the power to disrupt our preconceptions, shape public discourse, and imagine new ways of being in the world. what are the ideas you'd like to explore in your work (200-250 words).
As you can see, the prompts have similar word counts and topics they want applicants to cover in each essay. That means the tips and questions outlined above will still be helpful as you consider how to approach these prompts.
For the first BFA program Tufts essay, highlight why this program is the right fit for you. Like the first general Tufts supplemental essay, you'll want to remain as specific as possible. Share details about why the Tufts BFA program is the right fit for you.
In the second essay, highlight who you are as an artist and individual. Why do you want to make art? How do you see your art helping make the world a better place? What inspires and motivates you? Once again, the more specific you can be, the better.
How to write Tufts Supplemental Essays: Five Easy Steps
Five steps for writing a tufts essay, #1- research.
Doing your own research will help you get familiar with Tufts and their application process (while hopefully getting you excited about the possibility of attending Tufts)! We recommend exploring the Discover Tufts page, where you'll find information on Tufts academic schools, curriculum, and opportunities as well as campus life and student organizations. You'll also find helpful links, like Tips for a Virtual Visit and tips for writing your essays .
#2- Brainstorm
Even if you're eager to jump into your first draft, remember brainstorming is one of the most helpful steps in the writing process. Use our suggested exercises to make lists, focus your ideas, and choose what to write about.
If you're feeling stuck with writer's block, that's totally normal! Remember, your first draft doesn't need to be a work of art. Focus on just getting your ideas down in sentences so you have material to draw from for your final draft.
While getting your first draft down is an accomplishment, the editing process is where your essay will really start to take shape. Especially since you are working within such tight word limits, you'll probably need to edit out portions of your first draft. Every sentence (and every word) should string together to tell your story, so make sure you edit for conciseness and clarity.
#5- Proofread
No essay draft can be finalized without a comprehensive spelling and grammar check. Before you submit your essay, try to finish your draft at least a week before the deadline. Then, you can take some time away from your essay before your final proofread . Better yet, ask a mentor or peer to take a second look at your essay to check for clarity and any errors you might have missed.
How important is my Tufts essay?
Your Tufts supplemental essays are a crucial part of your overall application. With over 31,000 students applying to Tufts University this past year, you should be sure to put your best foot forward in your Tufts supplemental essays. Even if you have outstanding grades and test scores, many of the other students applying will, too. Your Tufts essays are your opportunity to stand out from the crowd and make an impression on the admissions team.
That being said, try to stand out while also remaining true to yourself. Don't feel pressured into feeling like you need to embellish your experiences or make them seem more important than they are. If they are truly important and valuable to you, they'll be just as important and valuable to admissions. This application advice can get you started on your Tufts essays and help you figure out Why Tufts is the place for you.
Wondering how you can find opportunities that are unique to Tufts University? Fortunately, Tufts also offers online open houses to help you get a glimpse of the greater community. Additionally, check out resources such as the Tufts YouTube channel . These resources can give you insider insight to make your Tufts supplemental essays shine.
Tufts Admissions Requirements
Now that we've discussed the Tufts supplemental essay prompts, let's look at the rest of your Tufts application. In order for your essays to be considered, you need to make sure you've successfully completed all of Tufts' admissions requirements.
All Tufts applicants must submit:
A completed Common Application or Coalition Application
Completed Tufts supplemental essays
High school transcript(s)
Senior grades
No matter which application platform you choose to apply through, you'll need to submit your Personal Statement, two letters of recommendation, and your extracurricular activities. If you're not sure how your extracurriculars will be considered as part of your application, check out Tufts' application checklist for more context on how extracurriculars are evaluated.
Tufts Portfolio
Students who are applying to the School of Arts and Sciences of the School of Engineering may choose to submit a Tufts portfolio, but this is optional. However, students applying to either the BFA or 5-year combination BFA/BA program are required to submit a Tufts portfolio along with their Tufts supplemental essays.
Make sure you check the requirements for your Tufts portfolio to ensure you submit everything necessary. Students can also request a personal portfolio review prior to officially submitting, which is a great opportunity to discuss any questions you have about your Tufts portfolio and the overall application process.
As a reminder, Tufts is a test-optional school, meaning applicants have the choice of whether to include SAT or ACT scores as part of their application. Also, Tufts admissions reviews applications holistically, so your scores will be considered within the context of your entire application.
Tufts Supplemental Essays—Final Thoughts
Your Tufts supplemental essays are an essential piece of your plan for how to get into Tufts. Both of your required essays, especially the Why Tufts essay, can help you stand out in the admissions process. Overall, your Tufts essays can be the difference between a good application and a great one.
Remember, grades and test scores are only two pieces of the application equation. Your Tufts supplemental essays should help your reader learn about what really makes you tick. If you're ever feeling stuck in the writing process, remind yourself that the Tufts essay prompts are not trying to stump you. Instead, each Tufts supplement can shed light on the passion and potential that you would bring to the Tufts community.
Start early
To submit the best Tufts supplemental essays you can, you should start drafting your Tufts essays early—a few months before applications are due. The Tufts supplemental essays are not especially long, but you will need time to revise and get another pair of eyes (or two) on each Tufts supplement.
Make sure to pay special attention to the why Tufts essay. Clearly articulating why Tufts is the place for you will form the foundation of a strong application. Then, use the second set of Tufts essay prompts to share your passions and experiences with the admissions team. Use strong, dynamic language to draw your reader into your Tufts supplement.
Tufts alumni interview
In addition to the Tufts supplemental essays, be sure to request your alumni interview once you have submitted your application. Although they are optional, interviews can add value to your overall candidate profile.
Wondering where to start? Check out some of these Tufts YouTube videos on Tufts supplemental essays .
Also, the Tufts Associate Director of Admissions, Lauren Wilkes, helps give students some tips on how to succeed in your interview. A strong interview and well-crafted Tufts supplemental essays can help you submit the best possible application to this great research university. Good luck!

This Guide to the 2022-2023 Tufts Supplemental Essays was written by Stefanie Tedards. Looking for more admissions support? Click here to schedule a meeting with one of our Admissions Specialists. During your meeting, our team will discuss your profile and help you find targeted ways to increase your admissions odds at top schools. We'll also answer any questions and discuss how CollegeAdvisor.com can support you in the college application process.

Personalized and effective college advising for high school students.
Advisor Application
Popular Colleges
Privacy Policy and Cookie Notice
Student Login
California Privacy Notice
Terms and Conditions
Your Privacy Choices
By using the College Advisor site and/or working with College Advisor, you agree to our updated Terms and Conditions and Privacy Policy , including an arbitration clause that covers any disputes relating to our policies and your use of our products and services.
Search All Scholarships
Easy Scholarships to Apply For
No Essay Scholarships
Scholarships for HS Juniors
Scholarships for HS Seniors
Scholarships for College Students
Scholarships for Grad Students
Scholarships for Women
Scholarships for Black Students
Scholarships
Student Loans
College Admissions
Financial Aid
Scholarship Winners
Top No-Essay Scholarships
Scholarships360 $10,000 "No Essay" Scholarship
Niche $50,000 No Essay Scholarship
$2,000 Sallie Mae Scholarship (open to HS Juniors and above!)
Student-centric advice and objective recommendations
Higher education has never been more confusing or expensive. Our goal is to help you navigate the very big decisions related to higher ed with objective information and expert advice. Each piece of content on the site is original, based on extensive research, and reviewed by multiple editors, including a subject matter expert. This ensures that all of our content is up-to-date, useful, accurate, and thorough.
Our reviews and recommendations are based on extensive research, testing, and feedback. We may receive commission from links on our website, but that doesn't affect our editors' opinions. Our marketing partners don't review, approve or endorse our editorial content. It's accurate to the best of our knowledge when posted. You can find a complete list of our partners here .
How to Respond to the 2023/2024 Tufts University Supplemental Essay Prompts
Tufts University is a selective university located in the greater Boston area. With a 11% acceptance rate , it is a selective university. To help increase your chances of admission, your Tufts supplemental essays need to stand out from other applicants. Keep on reading to learn how to best respond to the Tufts supplemental essays. 
Breaking down the Tufts supplemental essays
The Tufts supplemental essays ask for specific responses based on the school an applicant is applying to. 
All Tufts applicants will need to complete a sentence in 100 words or less. If you are applying to the School of Arts and Sciences or the School of Engineering you will have to respond to one of three prompts. If you are applying to the School of the Museum of Fine Arts (SMFA) you will need to respond to one required prompt. 
For all applicants
"i am applying to tufts because…" (100 words or less) , do your research on tufts beforehand.
Tufts wants their applicants to be well-informed about all that their university has to offer. Therefore, do your research! Find specific classes, extracurriculars, traditions, and aspects of Tufts campus that makes it stand out from all other universities. 
You should be spending as much time as possible researching the Tufts website and social media pages to get a good idea of what you are excited about when it comes to Tufts. 
Make each word count while revealing why you chose Tufts
This prompt is only 100 words max, which is not a lot of space or time to list everything you love about Tufts. Narrow down your list to a couple of things about Tufts that stand out to you. What you select should be unique and reveal your interests. For example, you can write about being interested in the class "Sociology of Sports" because you are curious about the tough questions facing athletes in modern days. 
Throughout your response, you should not be simply stating things. Rather, use an engaging narrative to respond. For example, instead of saying you "love the campus," describe what it is that you admire. Remember, you can always cut back words to make each word count and meet the word count!
Questions to consider when answering this prompt
Why is Tufts the perfect school for you? 
How will you contribute to the campus community? 
What does Tufts offer that other schools do not? 
Applicants to the School of Arts & Sciences or the School of Engineering
There are three prompts given if you are applying to the School of Arts and Sciences or the School of Engineering and you have to select one to respond to.
It's cool to love learning. What excites your intellectual curiosity? ( 200-250 words ):
To answer this prompt, think about one thing that absolutely makes you nerd out! 
Consider the following questions to help you choose what to write about: 
What are you passionate about?
Is there something you want to learn more about? 
Why are you interested in this thing? 
If you could teach a class what would it be about? 
What do you want to major in at Tufts? 
What is your biggest interest in life? 
What subject is your favorite to learn about? 
Once you determine what interests you would like to discuss in this prompt, think about the "why." Why are you intrigued by this subject? 
Throughout your response, you should be narrating a story. For example, instead of stating that you like biology, discuss a time when you were young and watched caterpillars turn into butterflies. Share how since that time, you have been intrigued by the circle of life in insects. 
Lastly, you should explain how you hope to further pique your interest while studying at Tufts. Be sure to mention specific classes and organizations that interest and excite you. 
How have the environments or experiences of your upbringing – your family, home, neighborhood or community – shaped the person you are today? ( 200-250 words ) 
This prompt is perfect for you if your upbringing greatly influenced the person you are today. To begin this prompt, provide some background. Be sure to discuss what exactly your culture or environment was for context. 
Once you have established your background, then you should describe how your culture and environment influenced your upbringing. Describe what pieces of yourself were formed because of your unique background. 
Make sure that you reveal pieces of yourself that are not surface level. Rather, you want to make sure you are being deep and thoughtful in your response. 
Lastly, connect your culture to Tufts. What do you have to share at Tufts? Be sure to write about how you add to the Tufts' community. In addition, you can discuss any cultural clubs or events that exist on the Tufts' campus that you are excited to participate in.
Questions to consider
What aspect of your background is most important to you? 
How has your upbringing contributed to your current personality? 
How will Tufts help you thrive? 
Using a specific example or two, tell us about a way that you contributed to building a collaborative and/or inclusive community ( 200-250 words ) 
To begin, define what community you are discussing in this prompt! Remember, a community can be anything big or small! For example, it can be a church, a club at school, a neighborhood or a sports team. 
Once you have described this community, detail how you have built a collaborative and/or inclusive community. Be sure you are telling a clear narrative, first beginning with how you became a part of this community and what the community is. Then, you should describe one or two specific examples of how you made this community inclusive or collaborative. 
For example, perhaps you joined a recycling club and you helped designate more roles in the club as most members were not a part of helping increase recycling in the school community. Or perhaps at your church you created a youth group to help more like-minded teenagers get more heavily involved in the church. 
Whatever your community or your actions to make it more collaborative and inclusive, tell your story! Make sure you are painting a vivid picture without forgetting to include your specific contributions to the community. 
To take it one step further, you should detail what you have learned from this experience and how you hope to take what you have learned with you to your new Tufts community. 
What is a community you are involved with that is important to you? 
How have you made this community more inclusive? 
What will you bring to the Tufts community? How will you make it more inclusive or collaborative? 
Applicants to the School of the Museum of Fine Arts (SMFA)
Art has the power to disrupt our preconceptions, shape public discourse, and imagine new ways of being in the world. what are the ideas you'd like to explore in your work ( 200-250 words ) .
Since you are an aspiring SMFA, Tufts already knows you are a creative and artistic person. Therefore, you should describe what type of artist you are. Are you a painter, sculptor, or sketch artist? Those are just a few to start!
Identify which type of artist you are and what you typically create. If your art has a common theme throughout, share that.  If not, write about where you seek artistic inspiration from and/or what you want to artistically explore at Tufts.
No matter what you write, remember to bring it back to Tufts. Ask yourself how being  part of SMFA will help elevate your work and maybe even change the world!  
Final thoughts on the Tufts supplemental essays
Tufts is looking for unique and ambitious students to join their 11% . Therefore, the most important thing is that you are being authentic throughout your responses. Be sure to always reveal new pieces of information about your personality and interests throughout your responses, and try not to repeat yourself! Good luck during the college admissions process! 
Additional resources
Curious on the best way to write a 500 word essay ? Struggling to answer the Common App Essay Prompts ? Wondering how to write an essay about yourself ? Scholarships360 is here to help students navigate the tricky terrain of the college admissions process. Be sure to check out our guides to help! 
Start your scholarship search
Vetted scholarships custom-matched to your profile
Access exclusive scholarships only available to Scholarships360 members
Automatic entry to our no-essay $1,000 scholarship
Scholarships360 Recommended
10 Tips for Successful College Applications
Coalition vs. Common App: What is the difference?
College Application Deadlines 2023-2024: What You Need to Know
Trending now.
PSAT to SAT Score Conversion: Predict Your Score
How to Convert Your GPA to a 4.0 Scale
What Are Public Ivy League Schools?
See how many scholarships you're eligible for.
Take our brief 5 question quiz to find out!
No sign-up required.
Medford, Massachusetts
Tufts university.
Cost & scholarships
Admission requirements
Essay prompts
Want to see your chances of admission at Tufts University?
We take every aspect of your personal profile into consideration when calculating your admissions chances.
Tufts University's 2023-24 Essay Prompts
Why this college short response.
Please complete the following statement: "I am applying to Tufts because..."
SMFA Short Response 1
Please complete the following statement: "I am applying to SMFA at Tufts because..."
Select-A-Prompt Short Response
Please use one of the short-answer prompts below to tell us more about yourself, your interests, and your experiences. We care about the ways in which your interests and experiences and will contribute to the Tufts community. Pick one of the following.
It's cool to love learning. What excites your intellectual curiosity, and why?
How have the environments or experiences of your upbringing – your family, home, neighborhood, or community – shaped the person you are today?
Using a specific example or two, tell us about a way that you contributed to building a collaborative and/or inclusive community.
SMFA Short Response 2
Please answer the following question – we encourage you to think outside the box. Be serious if the moment calls for it but feel comfortable being playful if that suits you, too. Your response must be between 200-250 words.
Art has the power to disrupt our preconceptions, shape public discourse, and imagine new ways of being in the world. What are the ideas you'd like to explore in your work?
Common App Personal Essay
The essay demonstrates your ability to write clearly and concisely on a selected topic and helps you distinguish yourself in your own voice. What do you want the readers of your application to know about you apart from courses, grades, and test scores? Choose the option that best helps you answer that question and write an essay of no more than 650 words, using the prompt to inspire and structure your response. Remember: 650 words is your limit, not your goal. Use the full range if you need it, but don't feel obligated to do so.
Some students have a background, identity, interest, or talent that is so meaningful they believe their application would be incomplete without it. If this sounds like you, then please share your story.
The lessons we take from obstacles we encounter can be fundamental to later success. Recount a time when you faced a challenge, setback, or failure. How did it affect you, and what did you learn from the experience?
Reflect on a time when you questioned or challenged a belief or idea. What prompted your thinking? What was the outcome?
Reflect on something that someone has done for you that has made you happy or thankful in a surprising way. How has this gratitude affected or motivated you?
Discuss an accomplishment, event, or realization that sparked a period of personal growth and a new understanding of yourself or others.
Describe a topic, idea, or concept you find so engaging that it makes you lose all track of time. Why does it captivate you? What or who do you turn to when you want to learn more?
Share an essay on any topic of your choice. It can be one you've already written, one that responds to a different prompt, or one of your own design.
What will first-time readers think of your college essay?
Tufts Blogs
Current tufts students, inside admissions, a short guide to the tufts supplemental questions.
The personal statements that high schoolers write for their college applications are an incredible way of getting to know something unique, impactful, or otherwise important about them. We understand why you spend so much time writing these, especially since nearly every college requires, at the bare minimum, a personal statement in order to apply. And we here at Tufts certainly care a lot about your personal statements, don't get us wrong! But our supplemental short-answer questions also play a role in the application reading process in terms of us getting to know more facets of your personality.
At Tufts, we require two responses: The first is to complete, in 100 words, the following sentence: "I am applying to Tufts because…", and one other that is your choice from three prompts (which you can read here ). These are your chance to show us that you have done your research on who we are beyond a cursory Google search, and to illuminate something else about your experiences or the way you see the world. Tufts students are kind, collaborative, and intellectually curious. The best way to stand out in this section is to show us how you embody various aspects of these broad traits.
Don't worry, I've got some examples below to help you better understand what I mean.
1. Why Tufts? Why not Tufts?
I could sit here for an hour and list off the reasons why you should apply to Tufts. To be fair, it's my job, but still! Sometimes students approach me after information sessions and ask, "well, why wouldn't I want to go to Tufts University?" You could honestly ask this question about nearly any highly selective college or university. They will all offer you a great education, access to resources and professors, copious student organizations, and will be located in a rural, urban, or suburban environment. I know that all of that sounds basic, but every day during reading season I see multiple responses that list those exact reasons as why they want to come to Tufts. This response is a space for you to really dive into what makes Tufts unique for you. Don't just repeat basic facts you can find on our landing page or on a Wikipedia article. Yes, we have over 350 student organizations and you can easily make your own—but what's one that really speaks to you? Is it our Leonard Carmichael Society and its focus on service? Or maybe our Eco Arts Club which brings a socially engaged, environmentally conscious, art practice to community activism? Sure, we have a 10 to 1 student/faculty ratio. But do a deeper dive into an academic interest of yours and find a course, department, or professor's research group that stands out to you and let us know why it engages your intellectual curiosity. The best way to stand out here is to be specific, show us that extra research you did into how what Tufts offers is right for you specifically.
2. Wait There's More? (Yes—For Tufts, at Least)
A second supplemental question might feel daunting—didn't you just show us what you knew about Tufts? What more could we need from you? The answer to that question is a 200-250 word response on your choice of three prompts (unless you're applying to the SMFA at Tufts in which case there is just one question, but the advice here still holds). This second question is designed for you to provide your application readers with another way of understanding who you are. Your personal statement is likely about some moment that is unique to you and shaped who you are as a human being (a boating trip with your grandfather, your path through a high stakes sports competition, a special project you started with friends or family, etc.). But that essay is a way for us to get to know you broadly. Remember, Tufts students are kind, collaborative, and intellectually playful, civically engaged, and globally minded. Will your personal statement be specifically designed to showcase all of that? Probably not! It may illuminate one or two aspects of your personality that align with those values, but we would never expect it to perfectly outline how you would be an ideal Tufts community member. Use this second supplemental short answer response to provide insight into how you embody a different one of these values. Just make sure it is something unique from your personal statement, so that we get that fully nuanced view of who you are. A copy-and-pasted personal statement, or even a supplemental essay that is about the same topic as your personal statement, won't help your application stand out.
Phew! That is a lot of information about two short answer responses that you will be writing for your application to Tufts. In short, the best way to look at the writing that you provide for your college applications is as a set of responses designed for us to get to know you. Use each one strategically to highlight some aspect of your personality, your academic interests, and who you are as a community member. There's nothing more disappointing than getting to the final essay and seeing recycled content from elsewhere in the application. Feel free to reach out to your regional representative if you have any questions—we're here to help! And always have faith in yourself and in your writing. You've got this!
The Admissions Strategist
How to write the tufts university essays 2021-2022: the complete guide.
Tufts University is an elite, private research institution located near downtown Boston.
The school offers over 70 undergraduate majors and is well-known for its international relations and pre-med programs. Its student body prides itself on active citizenship, public service, and working toward addressing social justice issues.
Tuft's acceptance rate (11%) and small total undergraduate enrollment (about 5,900 ) make it a highly selective school and put it in the running against many Ivy League schools . If you're interested in applying, we've got you covered with this guide on how to answer Tuft's essay questions.
Click above to watch a video on Tufts Supplemental Essays.
Tufts Supplemental Essay Requirements
Tufts accepts the Common App , so, before you begin these essays,it's important to finish your main personal statement and activities list.
Tuft's writing supplement consists of two short essay responses
The first is limited to 150 words, while the second allows you to pick from three prompts and is limited to 250 words.
The essays you need to write depend on the schools to which you are applying, with different essays for each school.
Since the lengths of the essays are not very long, we will break them down below and give detailed advice on how to answer each.
First, let's start with general advice to keep in mind while writing all three essays.
General Tips for the Tufts Supplemental Essays
In their writing portion, Tuft's states:
"Think outside the box as you answer the following questions. Take a risk and go somewhere unexpected. Be serious if the moment calls for it but feel comfortable being playful if that suits you, too."
What does this mean for applicants?
As with many selective universities, Tuft receives many applications from students with the highest qualifications, including competitive GPAs, excellent recommendation letters, and involvement in multiple outstanding extracurricular activities.
This means that they are using their writing supplement to get to know their prospective students and differentiate between applicants. They are seeking a connection to a unique character, voice, or student perspective . In order to capitalize on this, these are some things you should do for all responses:
Skip general introductions and material. This part is especially important given the word limit.
Delve into the heart of things right away. Include only relevant concepts that give a sense of your life, self, and character. In short, start and end with specifics. Leave out the general.
Focus on one or two angles of your life. Do not overwhelm readers by trying to tell them your whole life story. Choose moments or anecdotes that will present unique facets of your personality.
Be yourself. One of the major pitfalls is writing what you think an admission board wants to hear.
Do not recap your résumé, activities list, or honors. They are looking to get a feel for you as an individual with your own unique curiosities, motivations, and hopes for the future.
Now that we have outlined the overarching ideas, let's dive into the specifics of each essay.
Mandatory Supplemental Essay: Why Tufts?
Applicants to the School of Arts and Sciences, School of Engineering, and 5-Year Tufts/NEC Combined Degree must answer this prompt. This is a common type of prompt which asks,
"Which aspects of the Tufts undergraduate experience prompt your application? In short, 'Why Tufts?'" 
If you are applying to the SMFA BFA in Studio Art program, you'll see the following prompt:
"Which aspects of the Tufts undergraduate experience prompt your application? Why SMFA at Tufts?" 
Either way, 150 words is about two paragraphs, so concision and specificity are both key, no matter which prompt you get . To begin with, choose just a handful of aspects about Tufts that draw you to the school. Here are some ideas:
Are you interested in a specific program, like engineering, international relations, or history?
Is there an element of Tuft's school culture that you're particularly drawn to? For example, perhaps you're drawn to the school's quirky nature, intellectualism, or socially conscious education.
Is there an extracurricular activity, organization, grant, fellowship, class, program, or professor that inspire your interest in Tufts?
Whatever you choose, it is important that you either have an actual, specific experience in mind to write about or a detailed knowledge of the particular aspect of Tufts that you state as your reason.
For example, if you choose "diversity" as your reason, make sure you mention specific student associations or clubs that engage in diversity, equity, inclusion work and why that excites you. Even better, use a real-life situation in your response, if it applies.
Last, tie your reason for choosing Tufts to an essential part of who you are as a person. This can be a value or belief you hold, a hope you have for the future, or a school subject that really excites you. You could write about:
Your love of language, math, music, English, or anything else that you are enthused about.
The importance of your identity as a sportsman, woman, person of color, or brother of two younger siblings.
A specific vision you have for the future or bettering the world.
To answer the "Why Tufts" question in a well-thought-out manner, it's important to be specific about the school while also letting them get to know more about you as a person. After all, your goal is to connect a specific aspect of Tufts to you or your personality.
Example Essay:
When reading this example, pay attention to how playful the writer is being. The essay is obviously focused on Tufts and why it is a good match, but it doesn't take itself too seriously:
The undergraduate experience at Tufts is my ideal ice-cream sundae.  With an emphasis on interdisciplinary learning, I can mesh scoops of political science, community health, and biology, combining disparate perspectives to explore complex healthcare issues. Over this, I will pour indulgent caramel in the form of an internship in Washington, D.C., allowing me to immerse myself in a health policy research project. Next, comes the countless brownie bits of activities, like Tufts' prestigious Mock Trial Team, the Sarabande Repertory Dance Ensemble, and Hillel.  No sundae is complete without a cherry on top. When I toured Tufts, I was amazed by my guide's friendly interactions with every individual he encountered. Surrounded by passionate, supportive, and motivated individuals, I know Tufts is the manifestation of my perfect collaborative environment. This positive atmosphere embodies the maraschino cherry on the already overflowing ice-cream heap, ensuring my undergraduate experience satisfies the sweetest of cravings. 
While some might argue that this essay breaks the rule of only talking about a few ideas, it does not. The central theme is how Tufts is like an ice cream sundae, and the writer sticks to it throughout, despite fleetingly mentioning many other aspects of Tufts. Even then, the author still spends a large chunk of their time talking about their cherry: the one, standout thing that makes Tufts special to them.
The Second Tufts Supplemental Essay
Depending on what school you are thinking of applying to, there are a myriad of essay prompts you could get asked, although all of them have a 200-250 word limit. Applicants to the School of Arts and Sciences, School of Engineering, or the 5-year Combined Degree BA/BS + B Music with New England Conservatory have three options to pick from:
It's cool to love learning. What excites your intellectual curiosity? How have the environments or experiences of your upbringing – your family, home, neighborhood, or community – shaped the person you are today? Where are you on your journey of engaging with or fighting for social justice?
Applicants to the SMFA BFA in Studio Art or the 5-year Combined Degree BFA + BA/BS at SMFA/School of Arts and Sciences must submit an art portfolio. In addition, Tufts also has the following required prompt for the second essay:
Art has the power to disrupt our preconceptions, shape public discourse, and imagine new ways of being in the world. What are the ideas you'd like to explore in your work?
Let's go through each of these options one at a time, including why you might want to pick that particular essay over the others.
Tufts Supplemental Essay 2A: What Excites Your Intellectual Curiosity?
This is a really open-ended prompt. You could write about almost anything you want, so it is a good prompt to pick if you are looking to diversify your application . Keep in mind, Tufts is looking for something unexpected.
Don't be afraid to choose an item, subject, or idea that seems common: much like a sundae, it isn't normal to see in a college essay.
Consider this an opportunity to describe how your interests encompass more than just a major.  For example, if you're not applying to a computer science major, you can discuss a coding project. If your application already indicates a strong interest in STEM subjects, consider writing about something you love, like poetry, theater, or sports. Here are some questions to get you started:
What thing are people always shocked to learn about you?
Look through your Tufts application thus far. What is important to you, yet missing from this application?
When was the last time you taught yourself something, only to realize hours had passed while you were unaware?
Do you have a dream creation or invention? Why? What inspires you to make it?
In writing about what excites you, make sure to talk about why they, or the process of creating them, is important to you.
Do you create because you love the thinking process, or do you prefer having to critically solve problems on the spot?
Do you like tweaking and modifying something until it's perfect, or do you prefer the ideation process? 
Or do you love creating because it allows you to show the world a little part of yourself?
Whatever your reason, make it personal and genuine . Irrespective of what makes you curious about the world, make sure it speaks to your application narrative.
You also want to make sure you structure this essay. A good essay outline could look like the following:
What makes you excited about learning
A brief discussion explaining your motivations and inspiration
How this relates to your life, personal themes, challenges, struggles, or character
Above all, keep this related to you.
One of the reasons I like this essay so much is because, much like the previous essay, it takes a seemly boring idea and makes it interesting:
On Tuesdays and Thursdays, I sit in soil pulling crabgrass and borage. I've been a farmer since sophomore year. The farm – managed by my school – is a one-acre plot more accurately described as a garden with chickens. I fall into a rhythm, plucking and setting tomatoes in the container, eating several here and there. I recall the awe of harvesting a giant sunflower and discovering ten potatoes growing in its roots. I think about jalapenos, and how scratches on their skin indicate the spiciness level. The satisfaction of eating a raw green-bean, the first piece of food I grew at the farm, was indescribable. I derive great pleasure from knowing friends and teachers also eat the food I grow; we donate the farm's produce to our school's dining hall and sell it at the local weekly farmer's market. Although I initially joined the farm because I wanted to try something new, I quickly found that the work offers a balance with the intellectual material I study in the mornings. The farm connects education with experience, applying my classroom learning to a real setting. Being able to see the relevance of what I am studying piques my curiosity. I aspire to maintain this connection between education and experience throughout my life, looking for soil to cultivate, so I can see and understand more of the world around me.
Tufts Supplemental Essay 2B: What Has Shaped Who You Are Today?
This is the second prompt option available to people applying to the School of Arts and Sciences, School of Engineering, or the 5-year Combined Degree BA/BS + B Music with New England Conservatory. To review, the prompt is:
How have the environments or experiences of your upbringing – your family, home, neighborhood, or community – shaped the person you are today?
This is a great option for people who have already written an essay about a community for another school, especially if you have a kicker of a story. If you have, don't hesitate to recycle it, but think about the following questions when you do:
How do the word lengths between the two essays compare?  Do I need to remove or add anything? If so, how can I make the essay still flow well?
Is there anything in the original essay which made it specific to the other school? If so, how can I change it to relate to Tufts instead?
What quality is the essay highlighting about me? Is this a quality Tufts is interested in?
If you haven't written this essay for another college, this could still be a good choice, especially if you have another college on your application list that you know will ask for it. Whatever your reasons, here are some questions you can ask yourself when you're brainstorming:
If a time-traveling supervillain decided you were a threat to their plans, what one event in your life could they change to completely alter who you are?
Is there a person in your life who has dramatically helped forge who you are today?
Was, or is, some element of your life unusual compared to your peers?
Whatever you come up with, the most important element needs to be explaining how your experience made you… you. Even if your story includes other people, the focus needs to be your side of the story, no one else's.
Here is an example of what a community-based essay might look like:
In Portland, opinions are liberally voiced. It's similar to my current community in Houston, except rather than an abundance of Lizzie Fletcher stickers it's "Come and Take It." When I moved, I was bombarded by a completely foreign culture. By sophomore year, however, I realized that compromising myself to fit in was a mistake. I began vocally expressing my sentiments towards the world, and learned from my friends in turn. While I introduced my friends to thrift-shopping and wrote articles about more environmentally friendly methods of transportation, they took me to my first line-dance and helped me examine the other side of gun-control in `Agora Coffee House.'  When I was hurled into Texas, I was miserable. However, I quickly realized that I didn't have to like Ed Sheeran to enjoy life. Learning to embrace and assess so many dissonant ideas has enabled me to grow into myself. I am more nonpartisan and able to truly listen to the other side. Now, whether it's Texas or Oregon, Republican or Democrat, my life is a playlist of contradictions. In college, where everyone works on discovering "who they are" or what their place is in the world, I know I can provide not only diversity of thought, but educate people on how crucial it is to maintain an open-minded ideology towards the world.
One of the reasons this is a good essay is because it promotes a value that most colleges are looking for: diversity of thought. While written for Tufts, it is equally applicable to a number of other prompts, saving the writer time on other applications.
Tufts Supplemental Essay 2C: Social Justice Journey
This is the last prompt to choose from when applying to Tuft's School of Arts and Sciences, School of Engineering, or the 5-year Combined Degree BA/BS + B Music with New England Conservatory. This one reads:
Where are you on your journey of engaging with or fighting for social justice?
This is a great prompt to select if this is one of the areas you're most passionate about. However, this can also be the most challenging of the three prompts for several reasons. The first is that you should not conflate social justice with volunteering.
While they definitely overlap, it's important to note that not all volunteering falls under the banner of social justice. For instance, volunteering at the local hospital, while admirable, probably doesn't solve a social justice problem.
In the same vein, fighting for social justice doesn't require you to be a volunteer. If you get a job at a community center tutoring underprivileged children, this could count as fighting for social justice even though it's paid.  
The next trap to avoid is making yourself sound like the savior of a particular group. While you deserve to be proud of your efforts to champion a cause, it's important to also stay humble while writing about it. Being too effusive about yourself makes you appear arrogant, which isn't the right tone, no matter the essay.
Last, don't write about this topic if the only social justice you're engaging in is minimal or common. For instance, you may have painted a school as a way to support everyone's right to an education.
However, if it was a weekend project back in Freshman year, that does a poor job of communicating your commitment to social justice. In the same fashion, many people who apply to college have volunteered at their local food bank.
This isn't to say you can't write about examples that are common or far in the past, but if you do, remember that you need to think of a spin to make your project stand out. 
If you decide to go with this topic, be sure to keep the focus on why you are fighting for a particular cause, what your goals are, and how you are working to achieve them. Be practical, but also be sure that a reader can tell how passionate you are.
While this is a rather abstract essay, closer to a poem than prose, keep in mind that Tufts asks for creativity in the essay responses:
There are mornings when I feel like it would be easier to pull my blue and green spotted duvet back over my head and stay in bed all day.  But I can't.  Every day, I know that people, my people, are being unfairly maligned.  Sometimes it's subtle. A resume passed over, or maybe just skimmed a little faster. Sometimes it's not, like when my brother gets pulled over, simply for being a young, black male.  So, every day I try to take a stand. I sit in the front of the class, whenever I can. I'm always polite. Yes ma'am, no sir. My homework is pristine, always on time. At the end of the day, my greatest tool waits for me. A pen, a piece of paper. A voice. As the editor of my school's newspaper, it is my privilege to speak diversity into my community. But it is also my load.  There are mornings when I feel like it would be easier to pull my blue and green spotted duvet back over my head and stay in bed all day.  But I can't.  If I'm not using my voice, and helping others find theirs, then how can I claim to be loving those around me? If I am not listening to the silent cries for justice, then how can I claim to care for the oppressed?  I will always seek out the oppressed, and ask them what they see. I can do no other.
Tufts Supplemental Essay 3: Exploring Ideas Through Art
This last prompt is required for students who select that they are applying to the SMFA BFA in Studio Art or the 5-year Combined Degree BFA + BA/BS at SMFA/School of Arts and Sciences. Like the other three, it has a 200-250 word limit:
Art has the power to disrupt our preconceptions, shape public discourse, and imagine new ways of being in the world. What are the ideas you'd like to explore in your work? 
There are two main structures to this essay. Of course, you are not limited to using these approaches, but if you're stuck they're here to serve as a jumping-off platform for your brainstorming.
Approach 1:
Explain the work you'd like to explore, either during your undergraduate years or afterward.
How does this work relate to you?
How does this work relate to your journey and personal themes?
What are the methods you'd use to explain your work?
Approach 2:
How will SMFA at Tufts help you accomplish this exploration?
What are your career ambitions?
What kind of impact do you want to have on your field?
Your idea can be esoteric or concrete, complex, or simple. Just make sure it relates to you.
Last, don't get caught up in explaining the work itself. Instead, discuss why and how you'd explore it.
This essay does a great job of explaining the applicant's relationship with art and how she thinks about it:
A teacher turns around to write an equation on the board and a sun pokes out from the collar of her shirt. A Starbucks barista hands me my drink, her hand adorned by a small music note. Every day, I am on a scavenger hunt to find women with tattoos. I'm intrigued by the quotes, dates, symbols, and abstract shapes. I've started to request informal interviews, as an excuse to talk with these diverse women whose individuality continually inspires me.  There is no school assignment, no teacher to give me a grade, and no deadline. Just me, exploring the art and stories behind the permanent transformations of personal landscapes. An artist educator told me that getting a tattoo "was like claiming a part of yourself and making it more visible and unavoidable." A psychologist shared how she wishes that she could turn her tattoos "on or off to match different outfits and occasions." I've realized how effectively tattoos showcase the complex relationship between the personal and the public. This project of mine has taught me so much about the art of storytelling and storytelling through art. I've strengthened relationships with people that had conventional roles in my life and also created friendships with unconventional characters. Most importantly, I've realized that with a willingness to explore a topic and accept not knowing where it will go, an idea can become a substantive reality.
Conclusion: Tufts Supplemental Essays
Year after year, Tufts upholds its reputation for having applicants write interesting essays.
So don't be afraid to talk about how you want to affect change in small, specific ways or how the pursuit of knowledge is extremely important to you no matter where you are.
Whatever matters to you, show Tufts that these actions are genuinely important to you and are inspired by internal motivators rather than by wanting to get admitted to a school.
Before you submit your application, reread your material and make sure your responses present you as a well-rounded, multifaceted, and three-dimensional individual. If you need to tweak things to make yourself come alive and give yourself more personality, then do it.
More so than other schools, Tufts like their prospective students to feel fleshed out and relatable on paper.
Despite the short ideas and phrases, you can get a sense of the author and what they care about. Presumably, some of the details missing from this essay are fleshed out in places like their activities list or another essay.
Learn how we can help you with college and career guidance! Check out our YouTube channel!
Click Here to Schedule a Free Consult!
Featured Solution
College Application Boot Camp
Stay on track and ease your anxiety with our second-to-none college application assistance.
Quick Links
Ethics & Honesty
Privacy Policy
Join Our Team
(732) 339-3835