How to Write a Descriptive Narrative Essay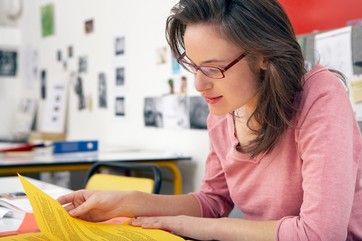 There are still other essays that attempt rather to observe and describe the given process or object instead of analyzing it. Their function is observational or descriptive. Besides, an essay could be also narrative, i.e. to tell a story from a given point of view. In the first case there is a mere description - the author of the essay only depicts the given object. In the latter case the author should tell the story of the object in question. In this sense, to describe and to narrate are different functions, but they could be combined in the so-called a descriptive narrative essay. In the current article you will get some tips on how to write a descriptive narrative essay.
To describe and to narrate are different functions, but they could be combined in the so-called a descriptive narrative essay. Tweet This
Writing a descriptive narrative essay – 6 essential tips
1. Try to remember an important occurrence in your life or the life of someone else (a friend, a relative). Usually, narrative essays attempt to exemplify a given phenomenon; let's say friendship. For the reason that you cannot say everything you know about friendship (it will take tens of thousands of pages), you should find a good story to tell. This story should exemplify the object in question.
2. Write down everything you associate with the story. Try to make a short outline , which will keep all useful information concerning the occurrence.
3. Now start your draft. Introduce your topic in some original way. Try to catch the reader's attention with the first sentence. Then define the concept in question and say that you are going to narrate a story exemplifying it.
4. Describe the situation in short. Just shed some light upon it: how it concerned you, why it is so important for you, who was involved, what was the lesson for you.
5. Now narrate the story. Start from its context: when it happened, where, what were the reasons for it to take place. Do not forget to adhere to your outline in order not to go astray from the main idea of the essay. You should also write only about what you consider important. Not all the details could be attractive for the reader, thus you need to select them carefully.
Be careful : although you are writing a descriptive narrative essay, it still needs to have some main idea, some conclusion . If it tells about friendship, then you have to clarify your concept of friendship, and so forth.
6. Reflect upon the story. Tell about your feelings and thoughts. How do you estimate this experience? Can it be interpreted otherwise? What you felt then and what you feel now when you think about this story?
As you see, writing a descriptive narrative essay is far from easy. To narrate does not mean merely to tell a story; your essay should rather have a message. Thus, you need to prepare well before starting your writing. Figure out the main idea and try to give an example of it: this will be the story narrated by you. 
Order Paper
Our guarantees, customer feedback.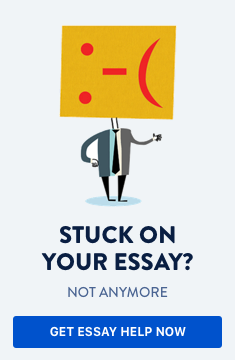 © 2023 SolidEssay. All Rights Reserved.
Powered by Data Researchers Network
Down and Dirty Tips: Narrative and Descriptive Essays: Home
Narrative Start
Descriptive Start
Narrative Organization
Descriptive Organization
Narrative Transitions
Descriptive Transitions
Narrative Essays
Down and Dirty Tips for Drafting a Narrative Essays
Getting Started
Adding Transitions
Descriptive Essays
Down and Dirty Tips for Drafting a Descriptive Essays
Helpful Links
Narrative / Descriptive Tips from Roane State Community College
Narrative Essay Topics from Fact Monster
Narrative Essays from Purdue OWL
Descriptive Essays from Purdue OWL
Down and Dirty Tips: Narrative & Descriptive Essays
The point of a narrative essay to tell a story, and the point of a descriptive essay it describe something in such a way that the reader can "see" it for himself or herself. The most difficult part of a narrative essay is its narrow focus while the most difficult part of a descriptive essay is its organization.
Frequently students are asked to write a narrative essay that includes lots of description; thus, these two modes have been combined into one guide. Take what you need from the guide and ignore the rest.
This guide will walk you through the steps of getting started and organizing your essay, just the information you need to complete the assignment. For more in-depth information, consult your instructor and course materials.
NOTE: The advice offered here covers the bare minimums in an attempt to help those who are running short on time or unsure of how to get started. Wherever information here conflicts with information provided by your instructor, follow what your instructor says. He or she is the one grading your paper, afterall.
Down and Dirty Tips: Narrative and Descriptive Essays Handout
Down and Dirty Tips: Narrative & Descriptive Essays Handout Provides the down and dirty tips for creating a narrative and descriptive essays.
Next: Getting Started >>
Last Updated: Oct 23, 2023 11:02 AM
URL: https://spcollege.libguides.com/narrative_descriptive
AI Content Shield
AI KW Research
AI Assistant
SEO Optimizer
AI KW Clustering
Customer reviews
The NLO Revolution
Press Center
Help Center
Content Resources
Facebook Group
A Clear Guide to Descriptive Narrative Essay
Table of Contents
A descriptive narrative essay is often confused by students due to the similarities between a descriptive and narrative essay. Both of these essays can be written by people of any age as they don't contain facts but rather involve a creative approach.
This article will guide you through the difference between descriptive and narrative essays in detail.
Descriptive Vs. Narrative: What's the Difference?
A descriptive paragraph gives the reader a lively experience by using vivid language and details of the subject and surroundings.
They're not necessarily personal in nature. However, narrative paragraphs incorporate personal ideas, feelings, and growth.
The key difference between the two essays is:
A descriptive essay is supposed to provide a detailed description of a specific place, object, or concept. The art of descriptive writing involves paying attention to sensory details.
A narrative essay is intended to present a whole story. These essays are often personal, anecdotal, or experiential, which allows students to express themselves more creatively.
What Is a Descriptive Narrative Essay?
Descriptive narrative essays are essays that attempt to capture or recreate events from the audience's point of view. They are not intended to be a guide to how to feel about said events but to convey what occurred in a facilitated manner.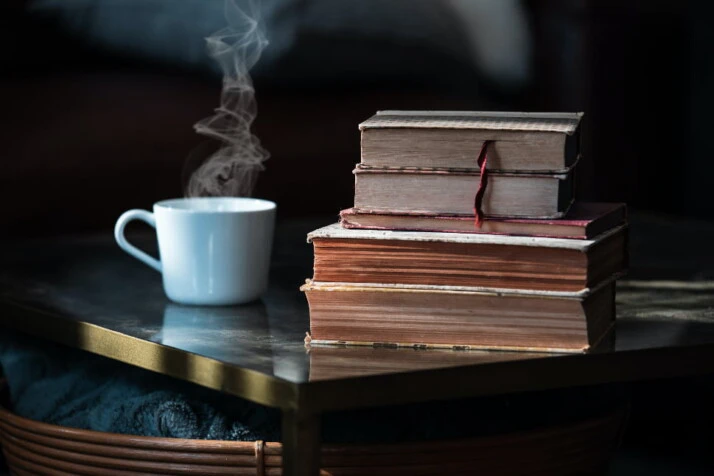 Descriptive Essays in Detail
Descriptive essays involve many descriptions of a person, place, object, or feeling . The five sensory details, sight, smell, sound, taste, and touch, are employed in this type of writing.
Good descriptive writing should paint vivid pictures of the situation in the reader's mind about the subject or surroundings. Examples of descriptive essay topics could be a haunted place, my pet, my best friend, my family, our new house, and more.
Narrative Essays in Detail
As the name suggests, a narrative essay is used to narrate a complete story in a sequence. The author could share an imaginative story or a personal experience.
A good narrative story contains a plot, setting, and characters that make the reader feel like it is a true incident. Writers often use the first point of view in this type of essay and also employ dialogues. Examples of narrative essay topics could be a trip to remember, the first day at school, an exciting Christmas Eve, and more.
Benefits of Teaching Descriptive Writing
Let's look at some of the key benefits of teaching descriptive writing to students:
It helps students make their writing more captivating and interesting to the readers.
This allows students to practice using new words in meaningful contexts, which is a crucial aspect of building vocabulary.
It enables students to observe and reflect on the methods employed by other authors to create vivid descriptions.
Descriptive essays use figurative language, mostly similes, metaphors, personification, and onomatopoeia. Students can develop their critical verbal reasoning abilities by noticing figurative language in mentor texts and using it in their own work.
Students can clarify their understanding of new subject matter material and remember more of what they have learned through it.
Wrapping Up
The differences between a descriptive and narrative essay are much more than merely a different type of essay. Some of the most significant differences lie in the nature of the topics discussed and the reasons for writing.
People prefer descriptive essays when they want to explore a topic by providing a detailed description of an individual or event . But narrative essays let you be creative while telling a personal story you have experienced.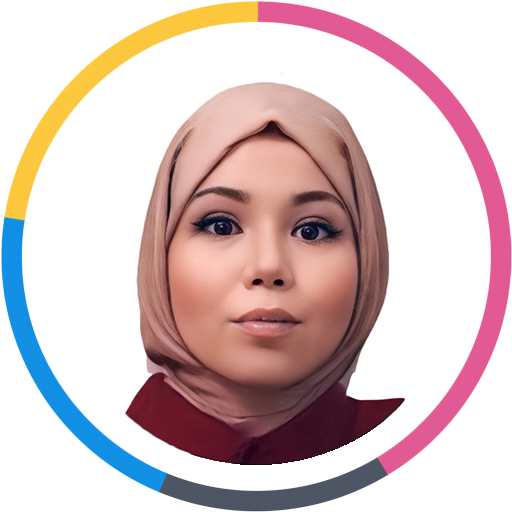 Abir Ghenaiet
Abir is a data analyst and researcher. Among her interests are artificial intelligence, machine learning, and natural language processing. As a humanitarian and educator, she actively supports women in tech and promotes diversity.
Explore All Descriptive Text Articles
Effective writing tips to describe a person.
As with any piece of writing, it's essential to paint a picture vividly and make your reader fully grasp your…
Best Words to Describe Your Personality
There are instances when you'll be required to describe yourself. It can be for a job interview or when introducing…
30+ Interesting Words To Describe Beauty
Beauty is the quality of being physically or visually attractive. It is the aesthetic properties of an entity, a natural…
Interesting Adjectives to Describe Movies
You might need to give a review about a movie you just watched. While you can use a few phrases…
Interesting Personality Adjectives to Describe People
What words best describe you? Funny? Determined? Hardworking? These words are adjectives. Adjectives modify one's personality. They're an easy and…
The Most Creative Words to Describe Smell
When depicting smell, descriptive language can help the reader have a much more vivid experience. This article explores the best…
Have a language expert improve your writing
Run a free plagiarism check in 10 minutes, generate accurate citations for free.
Knowledge Base
How to write a narrative essay | Example & tips
How to Write a Narrative Essay | Example & Tips
Published on July 24, 2020 by Jack Caulfield . Revised on July 23, 2023.
A narrative essay tells a story. In most cases, this is a story about a personal experience you had. This type of essay , along with the descriptive essay , allows you to get personal and creative, unlike most academic writing .
Table of contents
What is a narrative essay for, choosing a topic, interactive example of a narrative essay, other interesting articles, frequently asked questions about narrative essays.
When assigned a narrative essay, you might find yourself wondering: Why does my teacher want to hear this story? Topics for narrative essays can range from the important to the trivial. Usually the point is not so much the story itself, but the way you tell it.
A narrative essay is a way of testing your ability to tell a story in a clear and interesting way. You're expected to think about where your story begins and ends, and how to convey it with eye-catching language and a satisfying pace.
These skills are quite different from those needed for formal academic writing. For instance, in a narrative essay the use of the first person ("I") is encouraged, as is the use of figurative language, dialogue, and suspense.
Prevent plagiarism. Run a free check.
Narrative essay assignments vary widely in the amount of direction you're given about your topic. You may be assigned quite a specific topic or choice of topics to work with.
Write a story about your first day of school.
Write a story about your favorite holiday destination.
You may also be given prompts that leave you a much wider choice of topic.
Write about an experience where you learned something about yourself.
Write about an achievement you are proud of. What did you accomplish, and how?
In these cases, you might have to think harder to decide what story you want to tell. The best kind of story for a narrative essay is one you can use to talk about a particular theme or lesson, or that takes a surprising turn somewhere along the way.
For example, a trip where everything went according to plan makes for a less interesting story than one where something unexpected happened that you then had to respond to. Choose an experience that might surprise the reader or teach them something.
Narrative essays in college applications
When applying for college , you might be asked to write a narrative essay that expresses something about your personal qualities.
For example, this application prompt from Common App requires you to respond with a narrative essay.
In this context, choose a story that is not only interesting but also expresses the qualities the prompt is looking for—here, resilience and the ability to learn from failure—and frame the story in a way that emphasizes these qualities.
An example of a short narrative essay, responding to the prompt "Write about an experience where you learned something about yourself," is shown below.
Hover over different parts of the text to see how the structure works.
Since elementary school, I have always favored subjects like science and math over the humanities. My instinct was always to think of these subjects as more solid and serious than classes like English. If there was no right answer, I thought, why bother? But recently I had an experience that taught me my academic interests are more flexible than I had thought: I took my first philosophy class.
Before I entered the classroom, I was skeptical. I waited outside with the other students and wondered what exactly philosophy would involve—I really had no idea. I imagined something pretty abstract: long, stilted conversations pondering the meaning of life. But what I got was something quite different.
A young man in jeans, Mr. Jones—"but you can call me Rob"—was far from the white-haired, buttoned-up old man I had half-expected. And rather than pulling us into pedantic arguments about obscure philosophical points, Rob engaged us on our level. To talk free will, we looked at our own choices. To talk ethics, we looked at dilemmas we had faced ourselves. By the end of class, I'd discovered that questions with no right answer can turn out to be the most interesting ones.
The experience has taught me to look at things a little more "philosophically"—and not just because it was a philosophy class! I learned that if I let go of my preconceptions, I can actually get a lot out of subjects I was previously dismissive of. The class taught me—in more ways than one—to look at things with an open mind.
If you want to know more about AI tools , college essays , or fallacies make sure to check out some of our other articles with explanations and examples or go directly to our tools!
Ad hominem fallacy
Post hoc fallacy
Appeal to authority fallacy
False cause fallacy
Sunk cost fallacy
College essays
Choosing Essay Topic
Write a College Essay
Write a Diversity Essay
College Essay Format & Structure
Comparing and Contrasting in an Essay
 (AI) Tools
Grammar Checker
Paraphrasing Tool
Text Summarizer
AI Detector
Plagiarism Checker
Citation Generator
A faster, more affordable way to improve your paper
Scribbr's new AI Proofreader checks your document and corrects spelling, grammar, and punctuation mistakes with near-human accuracy and the efficiency of AI!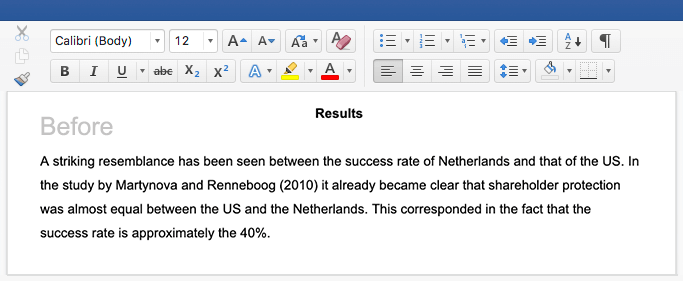 Proofread my paper
If you're not given much guidance on what your narrative essay should be about, consider the context and scope of the assignment. What kind of story is relevant, interesting, and possible to tell within the word count?
The best kind of story for a narrative essay is one you can use to reflect on a particular theme or lesson, or that takes a surprising turn somewhere along the way.
Don't worry too much if your topic seems unoriginal. The point of a narrative essay is how you tell the story and the point you make with it, not the subject of the story itself.
Narrative essays are usually assigned as writing exercises at high school or in university composition classes. They may also form part of a university application.
When you are prompted to tell a story about your own life or experiences, a narrative essay is usually the right response.
The key difference is that a narrative essay is designed to tell a complete story, while a descriptive essay is meant to convey an intense description of a particular place, object, or concept.
Narrative and descriptive essays both allow you to write more personally and creatively than other kinds of essays , and similar writing skills can apply to both.
Cite this Scribbr article
If you want to cite this source, you can copy and paste the citation or click the "Cite this Scribbr article" button to automatically add the citation to our free Citation Generator.
Caulfield, J. (2023, July 23). How to Write a Narrative Essay | Example & Tips. Scribbr. Retrieved December 1, 2023, from https://www.scribbr.com/academic-essay/narrative-essay/
Is this article helpful?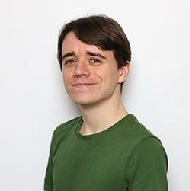 Jack Caulfield
Other students also liked, how to write an expository essay, how to write a descriptive essay | example & tips, how to write your personal statement | strategies & examples, what is your plagiarism score.
BibGuru Blog
Be more productive in school
How to write a narrative essay [Updated 2023]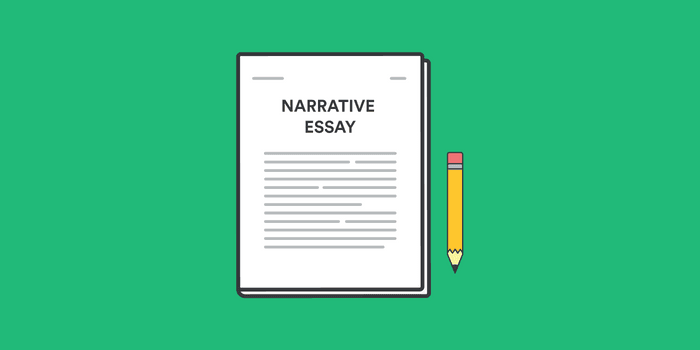 A narrative essay is an opportunity to flex your creative muscles and craft a compelling story. In this blog post, we define what a narrative essay is and provide strategies and examples for writing one.
What is a narrative essay?
Similarly to a descriptive essay or a reflective essay, a narrative essay asks you to tell a story, rather than make an argument and present evidence. Most narrative essays describe a real, personal experience from your own life (for example, the story of your first big success).
Alternately, your narrative essay might focus on an imagined experience (for example, how your life would be if you had been born into different circumstances). While you don't need to present a thesis statement or scholarly evidence, a narrative essay still needs to be well-structured and clearly organized so that the reader can follow your story.
When you might be asked to write a narrative essay
Although less popular than argumentative essays or expository essays, narrative essays are relatively common in high school and college writing classes.
The same techniques that you would use to write a college essay as part of a college or scholarship application are applicable to narrative essays, as well. In fact, the Common App that many students use to apply to multiple colleges asks you to submit a narrative essay.
How to choose a topic for a narrative essay
When you are asked to write a narrative essay, a topic may be assigned to you or you may be able to choose your own. With an assigned topic, the prompt will likely fall into one of two categories: specific or open-ended.
Examples of specific prompts:
Write about the last vacation you took.
Write about your final year of middle school.
Examples of open-ended prompts:
Write about a time when you felt all hope was lost.
Write about a brief, seemingly insignificant event that ended up having a big impact on your life.
A narrative essay tells a story and all good stories are centered on a conflict of some sort. Experiences with unexpected obstacles, twists, or turns make for much more compelling essays and reveal more about your character and views on life.
If you're writing a narrative essay as part of an admissions application, remember that the people reviewing your essay will be looking at it to gain a sense of not just your writing ability, but who you are as a person.
In these cases, it's wise to choose a topic and experience from your life that demonstrates the qualities that the prompt is looking for, such as resilience, perseverance, the ability to stay calm under pressure, etc.
It's also important to remember that your choice of topic is just a starting point. Many students find that they arrive at new ideas and insights as they write their first draft, so the final form of your essay may have a different focus than the one you started with.
How to outline and format a narrative essay
Even though you're not advancing an argument or proving a point of view, a narrative essay still needs to have a coherent structure. Your reader has to be able to follow you as you tell the story and to figure out the larger point that you're making.
You'll be evaluated on is your handling of the topic and how you structure your essay. Even though a narrative essay doesn't use the same structure as other essay types, you should still sketch out a loose outline so you can tell your story in a clear and compelling way.
To outline a narrative essay, you'll want to determine:
how your story will start
what points or specifics that you want to cover
how your story will end
what pace and tone you will use
In the vast majority of cases, a narrative essay should be written in the first-person, using "I." Also, most narrative essays will follow typical formatting guidelines, so you should choose a readable font like Times New Roman in size 11 or 12. Double-space your paragraphs and use 1" margins.
To get your creative wheels turning, consider how your story compares to archetypes and famous historical and literary figures both past and present. Weave these comparisons into your essay to improve the quality of your writing and connect your personal experience to a larger context.
How to write a narrative essay
Writing a narrative essay can sometimes be a challenge for students who typically write argumentative essays or research papers in a formal, objective style. To give you a better sense of how you can write a narrative essay, here is a short example of an essay in response to the prompt, "Write about an experience that challenged your view of yourself."
Narrative essay example
Even as a child, I always had what people might call a reserved personality. It was sometimes framed as a positive ("Sarah is a good listener") and at other times it was put in less-than-admiring terms ("Sarah is withdrawn and not very talkative"). It was the latter kind of comments that caused me to see my introverted nature as a drawback and as something I should work to eliminate. That is, until I joined my high school's student council.
The first paragraph, or introduction, sets up the context, establishing the situation and introducing the meaningful event upon which the essay will focus.
The other four students making up the council were very outspoken and enthusiastic. I enjoyed being around them, and I often agreed with their ideas. However, when it came to overhauling our school's recycling plan, we butted heads. When I spoke up and offered a different point of view, one of my fellow student council members launched into a speech, advocating for her point of view. As her voice filled the room, I couldn't get a word in edgewise. I wondered if I should try to match her tone, volume, and assertiveness as a way to be heard. But I just couldn't do it—it's not my way, and it never has been. For a fleeting moment, I felt defeated. But then, something in me shifted.
In this paragraph, the writer goes into greater depth about how her existing thinking brought her to this point.
I reminded myself that my view was valid and deserved to be heard. So I waited. I let my fellow council member speak her piece and when she was finished, I deliberately waited a few moments before calmly stating my case. I chose my words well, and I spoke them succinctly. Just because I'm not a big talker doesn't mean I'm not a big thinker. I thought of the quotation "still waters run deep" and I tried to embody that. The effect on the room was palpable. People listened. And I hadn't had to shout my point to be heard.
This paragraph demonstrates the turn in the story, the moment when everything changed. The use of the quotation "still waters run deep" imbues the story with a dash of poetry and emotion.
We eventually reached a compromise on the matter and concluded the student council meeting. Our council supervisor came to me afterward and said: "You handled that so well, with such grace and poise. I was very impressed." Her words in that moment changed me. I realized that a bombastic nature isn't necessarily a powerful one. There is power in quiet, too. This experience taught me to view my reserved personality not as a character flaw, but as a strength.
The final paragraph, or conclusion, closes with a statement about the significance of this event and how it ended up changing the writer in a meaningful way.
Narrative essay writing tips
1. pick a meaningful story that has a conflict and a clear "moral.".
If you're able to choose your own topic, pick a story that has meaning and that reveals how you became the person your are today. In other words, write a narrative with a clear "moral" that you can connect with your main points.
2. Use an outline to arrange the structure of your story and organize your main points.
Although a narrative essay is different from argumentative essays, it's still beneficial to construct an outline so that your story is well-structured and organized. Note how you want to start and end your story, and what points you want to make to tie everything together.
3. Be clear, concise, concrete, and correct in your writing.
You should use descriptive writing in your narrative essay, but don't overdo it. Use clear, concise, and correct language and grammar throughout. Additionally, make concrete points that reinforce the main idea of your narrative.
4. Ask a friend or family member to proofread your essay.
No matter what kind of writing you're doing, you should always plan to proofread and revise. To ensure that your narrative essay is coherent and interesting, ask a friend or family member to read over your paper. This is especially important if your essay is responding to a prompt. It helps to have another person check to make sure that you've fully responded to the prompt or question.
Frequently Asked Questions about narrative essays
A narrative essay, like any essay, has three main parts: an introduction, a body and a conclusion. Structuring and outlining your essay before you start writing will help you write a clear story that your readers can follow.
The first paragraph of your essay, or introduction, sets up the context, establishing the situation and introducing the meaningful event upon which the essay will focus.
In the vast majority of cases, a narrative essay should be written in the first-person, using "I."
The 4 main types of essays are the argumentative essay, narrative essay, exploratory essay, and expository essay. You may be asked to write different types of essays at different points in your education.
Most narrative essays will be around five paragraphs, or more, depending on the topic and requirements. Make sure to check in with your instructor about the guidelines for your essay. If you're writing a narrative essay for a college application, pay close attention to word or page count requirements.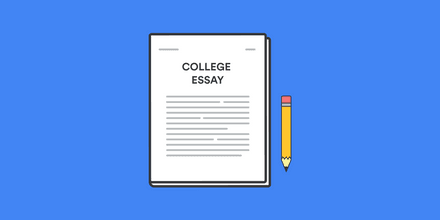 Make your life easier with our productivity and writing resources.
For students and teachers.
PRO Courses Guides New Tech Help Pro Expert Videos About wikiHow Pro Upgrade Sign In
EDIT Edit this Article
EXPLORE Tech Help Pro About Us Random Article Quizzes Request a New Article Community Dashboard This Or That Game Popular Categories Arts and Entertainment Artwork Books Movies Computers and Electronics Computers Phone Skills Technology Hacks Health Men's Health Mental Health Women's Health Relationships Dating Love Relationship Issues Hobbies and Crafts Crafts Drawing Games Education & Communication Communication Skills Personal Development Studying Personal Care and Style Fashion Hair Care Personal Hygiene Youth Personal Care School Stuff Dating All Categories Arts and Entertainment Finance and Business Home and Garden Relationship Quizzes Cars & Other Vehicles Food and Entertaining Personal Care and Style Sports and Fitness Computers and Electronics Health Pets and Animals Travel Education & Communication Hobbies and Crafts Philosophy and Religion Work World Family Life Holidays and Traditions Relationships Youth
Browse Articles
Learn Something New
Quizzes Hot
This Or That Game New
Train Your Brain
Explore More
Support wikiHow
About wikiHow
Log in / Sign up
Education and Communications
College University and Postgraduate
Academic Writing
How to Write a Descriptive Essay
Last Updated: February 8, 2023 Fact Checked
This article was co-authored by Jake Adams . Jake Adams is an academic tutor and the owner of Simplifi EDU, a Santa Monica, California based online tutoring business offering learning resources and online tutors for academic subjects K-College, SAT & ACT prep, and college admissions applications. With over 14 years of professional tutoring experience, Jake is dedicated to providing his clients the very best online tutoring experience and access to a network of excellent undergraduate and graduate-level tutors from top colleges all over the nation. Jake holds a BS in International Business and Marketing from Pepperdine University. There are 7 references cited in this article, which can be found at the bottom of the page. This article has been fact-checked, ensuring the accuracy of any cited facts and confirming the authority of its sources. This article has been viewed 1,493,419 times.
A good descriptive essay creates a vivid picture of the topic in the reader's mind. You may need to write a descriptive essay as a class assignment or you may decide to write one as a fun writing challenge. Start by brainstorming ideas for the essay. Then, outline and write the essay using vivid sensory details and strong descriptions. Always polish your essay and proofread it so it is at its best.
Brainstorming Ideas for the Essay
You could also choose a fictional person to write about, such as a character in a book, a story, or a play. You could write about a character on your favorite TV show or video game.
Another take on this option is to write about a made-up place or object, such as the fantastical school in your favorite book or the magic wand from your favorite TV show.
You could also choose a more specific emotion, such as brotherly love or self-hatred. These emotions can make for powerful descriptive essays.
For example, if you were writing about a person like your mother, you may write down under "sound" : "soft voice at night, clack of her shoes on the floor tiles, bang of the spoon when she cooks."
Writing the Essay
If you are writing the essay for a class, your instructor should specify if they want a five paragraph essay or if you have the freedom to use sections instead.
For example, if you were writing a descriptive essay about your mother, you may have a thesis statement like: "In many ways, my mother is the reigning queen of our house, full of contradictions that we are too afraid to question."
For example, if you were writing the essay about your mom, you may start with: "My mother is not like other mothers. She is a fierce protector and a mysterious woman to my sisters and I."
If you were writing an essay about an object, you may start with: "Try as I might, I had a hard time keeping my pet rock alive."
You can also use adjectives that connect to the senses, such "rotting," "bright," "hefty," "rough," and "pungent."
For example, you may describe your mother as "bright," "tough," and "scented with jasmine."
You can also use similes, where you use "like" or "as" to compare one thing to another. For example, you may write, "My mother is like a fierce warrior in battle, if the battlefield were PTA meetings and the checkout line at the grocery store."
For example, you may write about your complicated feelings about your mother. You may note that you feel sadness about your mother's sacrifices for the family and joy for the privileges you have in your life because of her.
For example, you may end a descriptive essay about your mother by noting, "In all that she has sacrificed for us, I see her strength, courage, and fierce love for her family, traits I hope to emulate in my own life."
Polishing the Essay
You can also read the essay aloud to others to get their feedback. Ask them to let you know if there are any unclear or vague sentences in the essay.
Be open to constructive criticism and feedback from others. This will only make your essay stronger.
If you have a word count requirement for the essay, make sure you meet it. Add more detail to the paper or take unnecessary content out to reach the word count.
Outline for a Descriptive Essay
Expert Q&A
You Might Also Like
↑ http://www.writeexpress.com/descriptive-essay.html
↑ Jake Adams. Academic Tutor & Test Prep Specialist. Expert Interview. 24 July 2020.
↑ https://www.iup.edu/writingcenter/writing-resources/organization-and-structure/descriptive-writing.html
↑ https://spcollege.libguides.com/ld.php?content_id=10168248
↑ http://www.butte.edu/departments/cas/tipsheets/style_purpose_strategy/descriptive_essay.html
↑ https://owl.purdue.edu/owl/general_writing/academic_writing/essay_writing/descriptive_essays.html
↑ https://vln.school.nz/groupcms/view/845349/descriptive-writing
About This Article
To write a descriptive essay, start by choosing a topic, like a person, place, or specific emotion. Next, write down a list of sensory details about the topic, like how it sounds, smells, and feels. After this brainstorming session, outline the essay, dividing it into an introduction, 3 body paragraphs, and a conclusion. Open with a vivid introduction that uses sensory details, then introduce your thesis statement, which the rest of your essay should support. Strengthen your essay further by using metaphors and similes to describe your topic, and the emotions it evokes. To learn how to put the finishing touches on your essay, keep reading! Did this summary help you? Yes No
Reader Success Stories
Joshua Aigbe
Mar 25, 2021
Did this article help you?
Subaa Subaavarshini
Jul 13, 2020
Daniel Karibi
May 13, 2021
Aug 21, 2019
Kelly Johnson
Apr 11, 2019
Featured Articles
Trending Articles
Watch Articles
Terms of Use
Privacy Policy
Do Not Sell or Share My Info
Not Selling Info
Get all the best how-tos!
Sign up for wikiHow's weekly email newsletter
Detailed Guide on How to Write a Narrative Essay with Tips
Defining What Is a Narrative Essay
We can explain a narrative essay definition as a piece of writing that tells a story. It's like a window into someone's life or a page torn from a diary. Similarly to a descriptive essay, a narrative essay tells a story, rather than make a claim and use evidence. It can be about anything – a personal experience, a childhood memory, a moment of triumph or defeat – as long as it's told in a way that captures the reader's imagination.
You might ask - 'which sentence most likely comes from a narrative essay?'. Let's take this for example: 'I could hear the waves crashing against the shore, their rhythm a soothing lullaby that carried me off to sleep.' You could even use such an opening for your essay when wondering how to start a narrative essay.
To further define a narrative essay, consider it storytelling with a purpose. The purpose of a narrative essay is not just to entertain but also to convey a message or lesson in first person. It's a way to share your experiences and insights with others and connect with your audience. Whether you're writing about your first love, a harrowing adventure, or a life-changing moment, your goal is to take the reader on a journey that will leave them feeling moved, inspired, or enlightened.
So if you're looking for a way to express yourself creatively and connect with others through your writing, try your hand at a narrative essay. Who knows – you might just discover a hidden talent for storytelling that you never knew you had!
Meanwhile, let's delve into the article to better understand this type of paper through our narrative essay examples, topic ideas, and tips on constructing a perfect essay.
Types of Narrative Essays
If you were wondering, 'what is a personal narrative essay?', know that narrative essays come in different forms, each with a unique structure and purpose. Regardless of the type of narrative essay, each aims to transport the reader to a different time and place and to create an emotional connection between the reader and the author's experiences. So, let's discuss each type in more detail:
A personal narrative essay is based on one's unique experience or event. Personal narrative essay examples include a story about overcoming a fear or obstacle or reflecting on a particularly meaningful moment in one's life.
A fictional narrative is a made-up story that still follows the basic elements of storytelling. Fictional narratives can take many forms, from science fiction to romance to historical fiction.
A memoir is similar to personal narratives but focuses on a specific period or theme in a person's life. Memoirs might be centered around a particular relationship, a struggle with addiction, or a cultural identity. If you wish to describe your life in greater depth, you might look at how to write an autobiography .
A literacy narrative essay explores the writer's experiences with literacy and how it has influenced their life. The essay typically tells a personal story about a significant moment or series of moments that impacted the writer's relationship with reading, writing, or communication.
You might also be interested in discovering 'HOW TO WRITE AN AUTOBIOGRAPHY'
Pros and Cons of Narrative Writing
Writing a narrative essay can be a powerful tool for self-expression and creative storytelling, but like any form of writing, it comes with its own set of pros and cons. Let's explore the pros and cons of narrative writing in more detail, helping you to decide whether it's the right writing style for your needs.
It can be a powerful way to convey personal experiences and emotions.
Allows for creative expression and unique voice
Engages the reader through storytelling and vivid details
It can be used to teach a lesson or convey a message.
Offers an opportunity for self-reflection and growth
It can be challenging to balance personal storytelling with the needs of the reader
It may not be as effective for conveying factual information or arguments
It may require vulnerability and sharing personal details that some writers may find uncomfortable
It can be subjective, as the reader's interpretation of the narrative may vary
If sharing your personal stories is not your cup of tea, you can buy essays online from our expert writers, who will customize the paper to your particular writing style and tone.
20 Excellent Narrative Essay Topics and How to Choose One
Choosing a good topic among many narrative essay ideas can be challenging, but some tips can help you make the right choice. Here are some original and helpful tips on how to choose a good narrative essay topic:
Consider your own experiences: One of the best sources of inspiration for a narrative essay is your own life experiences. Consider moments that have had a significant impact on you, whether they are positive or negative. For example, you could write about a memorable trip or a challenging experience you overcame.
Choose a topic relevant to your audience: Consider your audience and their interests when choosing a narrative essay topic. If you're writing for a class, consider what topics might be relevant to the course material. If you're writing for a broader audience, consider what topics might be interesting or informative to them.
Find inspiration in literature: Literature can be a great source of inspiration for a narrative essay. Consider the books or stories that have had an impact on you, and think about how you can incorporate elements of them into your own narrative. For example, you could start by using a title for narrative essay inspired by the themes of a favorite novel or short story.
Focus on a specific moment or event: Most narrative essays tell a story, so it's important to focus on a specific moment or event. For example, you could write a short narrative essay about a conversation you had with a friend or a moment of realization while traveling.
Experiment with different perspectives: Consider writing from different perspectives to add depth and complexity to your narrative. For example, you could write about the same event from multiple perspectives or explore the thoughts and feelings of a secondary character.
Use writing prompts: Writing prompts can be a great source of inspiration if you struggle to develop a topic. Consider using a prompt related to a specific theme, such as love, loss, or growth.
Choose a topic with rich sensory details: A good narrative essay should engage the senses and create a vivid picture in the reader's mind. Choose a topic with rich sensory details that you can use to create a vivid description. For example, you could write about a bustling city's sights, sounds, and smells.
Choose a topic meaningful to you: Ultimately, the best narrative essays are meaningful to the writer. Choose a topic that resonates with you and that you feel passionate about. For example, you could write about a personal goal you achieved or a struggle you overcame.
Here are some good narrative essay topics for inspiration from our experts:
A life-changing event that altered your perspective on the world
The story of a personal accomplishment or achievement
An experience that tested your resilience and strength
A time when you faced a difficult decision and how you handled it
A childhood memory that still holds meaning for you
The impact of a significant person in your life
A travel experience that taught you something new
A story about a mistake or failure that ultimately led to growth and learning
The first day of a new job or school
The story of a family tradition or ritual that is meaningful to you
A time when you had to confront a fear or phobia
A memorable concert or music festival experience
An experience that taught you the importance of communication or listening
A story about a time when you had to stand up for what you believed in
A time when you had to persevere through a challenging task or project
A story about a significant cultural or societal event that impacted your life
The impact of a book, movie, or other work of art on your life
A time when you had to let go of something or someone important to you
A memorable encounter with a stranger that left an impression on you
The story of a personal hobby or interest that has enriched your life
Narrative Format and Structure
The narrative essay format and structure are essential elements of any good story. A well-structured narrative can engage readers, evoke emotions, and create lasting memories. Whether you're writing a personal essay or a work of fiction, the following guidelines on how to write a narrative essay can help you create a compelling paper:
Introduction : The introduction sets the scene for your story and introduces your main characters and setting. It should also provide a hook to capture your reader's attention and make them want to keep reading. When unsure how to begin a narrative essay, describe the setting vividly or an intriguing question that draws the reader in.
Plot : The plot is the sequence of events that make up your story. It should have a clear beginning, middle, and end, with each part building on the previous one. The plot should also have a clear conflict or problem the protagonist must overcome.
Characters : Characters are the people who drive the story. They should be well-developed and have distinct personalities and motivations. The protagonist should have a clear goal or desire, and the antagonist should provide a challenge or obstacle to overcome.
Setting : The setting is the time and place the story takes place. It should be well-described and help to create a mood or atmosphere that supports the story's themes.
Dialogue : Dialogue is the conversation between characters. It should be realistic and help to reveal the characters' personalities and motivations. It can also help to move the plot forward.
Climax : The climax is the highest tension or conflict point in the story. It should be the turning point that leads to resolving the conflict.
Resolution : The resolution is the end of the story. It should provide a satisfying conclusion to the conflict and tie up any loose ends.
Following these guidelines, you can create a narrative essay structure that engages readers and leaves a lasting impression. Remember, a well-structured story can take readers on a journey and make them feel part of the action.
Want to Be Like an Expert Writer? 
Order now and let our narrative essay service turn your experiences into a captivating and unforgettable tale
Narrative Essay Outline
Here is a detailed narrative essay outline from our custom term paper writing :
Introduction
A. Hook: Start with an attention-grabbing statement, question, or anecdote that introduces the topic and draws the reader in. Example: 'The sun beat down on my skin as I stepped onto the stage, my heart pounding with nervous excitement.'
B. Background information: Provide context for the story, such as the setting or the characters involved. Example: 'I had been preparing for this moment for weeks, rehearsing my lines and perfecting my performance for the school play.'
C. Thesis statement: State the essay's main point and preview the events to come. Example: 'This experience taught me that taking risks and stepping outside my comfort zone can lead to unexpected rewards and personal growth.'
Body Paragraphs
A. First event: Describe the first event in the story, including details about the setting, characters, and actions. Example: 'As I delivered my first lines on stage, I felt a rush of adrenaline and a sense of pride in my hard work paying off.'
B. Second event: Describe the second event in the story, including how it builds on the first event and moves the story forward. Example: 'As the play progressed, I became more comfortable in my role and connecting with the other actors on stage.'
C. Turning point: Describe the turning point in the story, when something unexpected or significant changes the course of events. Example: 'In the final act, my character faced a difficult decision that required me to improvise and trust my instincts.'
D. Climax: Describe the story's climax, the highest tension or conflict point. Example: 'As the play reached its climax, I delivered my final lines with confidence and emotion, feeling a sense of accomplishment and fulfillment.'
A. Restate thesis: Summarize the essay's main point and how the events in the story support it. Example: 'Through this experience, I learned that taking risks and pushing past my comfort zone can lead to personal growth and unexpected rewards.'
B. Reflection: Reflect on the significance of the experience and what you learned from it. Example: 'Looking back, I realize that this experience not only taught me about acting and performance but also about the power of perseverance and self-belief.'
C. Call to action: if you're still wondering how to write an essay conclusion , consider ending it with a call to action or final thought that leaves the reader with something to consider or act on. Example: 'I encourage everyone to take risks and embrace new challenges because you never know what kind of amazing experiences and growth they may lead to.
You might also be interested in getting detailed info on 'HOW TO WRITE AN ESSAY CONCLUSION'
Narrative Essay Examples
Are you looking for inspiration for your next narrative essay? Look no further than our narrative essay example. Through vivid storytelling and personal reflections, this essay takes the reader on a journey of discovery and leaves them with a powerful lesson about the importance of compassion and empathy. Use this sample from our expert essay writer as a guide for crafting your own narrative essay, and let your unique voice and experiences shine through.
Narrative Essay Example for College
College professors search for the following qualities in their students:
the ability to adapt to different situations,
the ability to solve problems creatively,
and the ability to learn from mistakes.
Your work must demonstrate these qualities, regardless of whether your narrative paper is a college application essay or a class assignment. Additionally, you want to demonstrate your character and creativity. Describe a situation where you have encountered a problem, tell the story of how you came up with a unique approach to solving it, and connect it to your field of interest. The narrative can be exciting and informative if you present it in such fashion.
Narrative Essay Example for High School
High school is all about showing that you can make mature choices. You accept the consequences of your actions and retrieve valuable life lessons. Think of an event in which you believe your actions were exemplary and made an adult choice. A personal narrative essay example will showcase the best of your abilities. Finally, use other sources to help you get the best results possible. Try searching for a sample narrative essay to see how others have approached it.
Final Words
So now that you know what is a narrative essay you might want to produce high-quality paper. For that let our team of experienced writers help. Our research paper writing service offers a range of professional writing services that cater to your unique needs and requirements, from narrative essays to research papers, also offering dissertation help and more.
With our flexible pricing options and fast turnaround times, you can trust that you'll receive great value for your investment. Contact us today to learn more about how we can help you succeed in your academic writing journey. 
Unlock Your Potential with Our Essays!
Order now and take the first step towards achieving your academic goals
Related Articles
How to Write a Narrative Essay in 5 Steps

When you have a personal story to tell and don't want to write an entire book, a narrative essay may be the perfect fit. Unlike other types of essays, narrative essays don't need to stick to certain requirements or include a bibliography. They have a looser structure, more creative language, and just one requirement: to tell a story.
Give your writing extra polish Grammarly helps you communicate confidently Write with Grammarly
What is a narrative essay?
A narrative essay typically tells a true story that may have a few elements changed for clarity or dramatic purposes. However, this isn't a requirement. You can format a fictional story as a narrative essay.
Narrative essays, perhaps unsurprisingly, are defined by the presence of a narrative in the text. Rather than presenting and defending a position, as in an argumentative essay , or analyzing another text, like in an analytical essay , a narrative essay tells a coherent story. They're often personal essays that detail specific episodes in their authors' lives, which is why they're popular for college essays .
Unlike most other types of essays , narrative essays have room for literary devices , such as metaphor and onomatopoeia . You can be creative in a narrative essay because you're writing a story rather than presenting and dissecting others' statements or work.
5 steps to writing a narrative essay
Step 1: topic choice (or prompt given).
The first step in writing a narrative essay is to determine the topic. Sometimes, your topic is chosen for you in the form of a prompt. You might map out the topics you want to mention in the essay or think through each point you'd like to make to see how each will fit into the allotted word count (if you're given one).
At this stage, you can also start thinking about the tone you'll use in your essay and any stylistic choices you'd like to incorporate, such as starting each paragraph with the same phrase to create anaphora or leaving the reader with a cliffhanger ending. You can change these later if they don't mesh with your first draft, but playing with these ideas in the idea-generating stage can help you craft multiple drafts.
Step 2: Make an outline
After you've explored your ideas and gotten a clear sense of what you'll write, make an outline. An outline is a bare-bones precursor to your essay that gives a high-level view of the topics it will cover. When you're writing, your essay outline can act as a map to follow when you're not sure how to start or help you transition between topics once you've started.
Step 3: Write your narrative essay
Next, it's time to write ! With your outline as a guide, flesh out the sections you've listed with clear, engaging language. A narrative essay doesn't—and shouldn't—stick to the same requirements as an academic essay, so don't feel a need to use formal language or summarize your essay in its introductory paragraph.
Tip: Use a first-person point of view
Most narrative essays are written from a first-person point of view . That means using pronouns such as I and me when describing the experiences you explore in your essay.
Tip: Use storytelling or creative language
If you've ever written fiction or creative nonfiction, use the same kind of language and conventions in your narrative essay. By this, we mean using storytelling techniques, such as dialogue , flashbacks, and symbolism , to engage readers and communicate your essay's themes.
Step 4: Revise your narrative essay
If you can, wait at least a few hours—or if possible, a day or so—before rereading your essay and making changes. By doing this, you'll have an easier time spotting mistakes and catching places where the narrative could be smoothed out or enhanced. As you read your draft, think back to the goals you identified when you approached your topic:
Does the draft address the points you planned to address?
Does it fit the tone you decided you would use?
If you had a prompt, does it sufficiently answer the prompt?
With these points in mind, make any changes you think will improve your narrative essay. Tools such as the Grammarly Editor can help you with this stage by flagging mistakes and making suggestions.
Step 5: Proofread and publish your narrative essay
Give your second draft another read-through to catch any grammatical mistakes you may have missed. At this stage, you're done making substantial changes to the narrative—you're polishing it to make sure you're submitting the best version of your essay.
Once you've done your read-through and made any necessary changes, hit "send," "submit," or "publish" and congratulate yourself for finishing a narrative essay.
Narrative essay vs. descriptive essay
Both narrative essays and descriptive essays incorporate vivid figurative language to help readers visualize their subjects. However, in a descriptive essay, vividly describing the subject is the goal. In a narrative essay, the goal is to tell a story. In-depth descriptions may be part of the essay, but they need to support the narrative.
Narrative essay outline example
Title: Careful, You Might End Up in My Book!
Introduction: Real-life characters make the best subjects.
Body paragraph: We're all characters in countless stories.
Body paragraph: It's possible to be both the protagonist and the antagonist.
Body paragraph: Recognize yourself? Don't worry, it's our little secret.
Conclusion: Write whom you know.
Narrative essay FAQs
A narrative essay is an essay that tells a story. Typically, it's nonfiction but may include some enhanced language to clarify or heighten the dramatic effect.
What are the steps to writing a narrative essay?
1 Choose a topic and generate ideas for your essay.
2 Write an outline.
3 Write a first draft.
4 Edit the draft.
5 Proofread and submit your final draft.
What's the difference between a narrative essay and a descriptive essay?
While a narrative essay tells a story, a descriptive essay provides a vivid description of a place, person, object, or feeling. In a descriptive essay, the text focuses on exploring its subject, whereas a narrative essay tells a story with a beginning, middle, and end.